Since cannabis became legal in Oregon last year, we were able to grow a few plants this past summer without any worry.  We bought clones from the local cannabis pharmacy that were high in CBD, one of the major medicinal compounds in marijuana.  CBD is different from THC (another highly medicinal compound), in that it doesn't get you "high," so is therefore preferred by some people.  After harvesting our plants, I made a CBD rich infused oil, which I have now turned into a cannabis CBD salve.  Here is how I made it!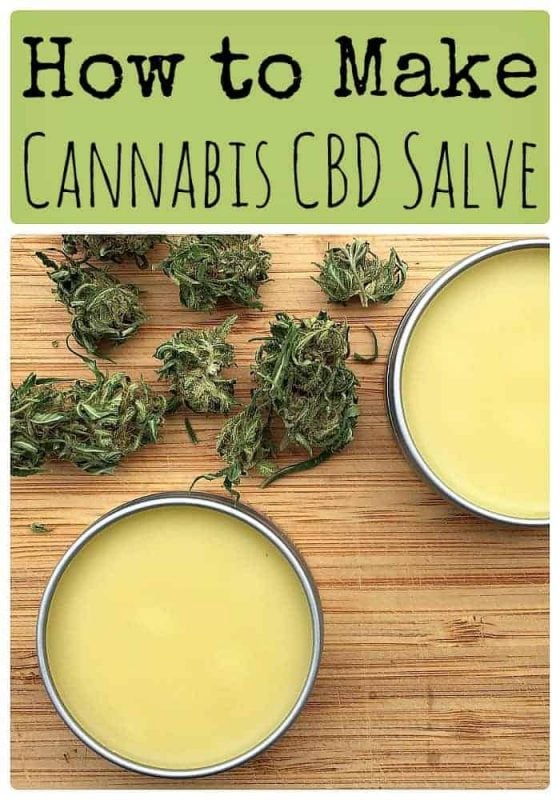 Disclaimer: I only endorse you making infused CBD oil and salve at home if recreational or medical marijuana is legal in your state, and you have any required cards and/or licenses to do so!
Be sure to read my post on How to Make Cannabis CBD Infused Oil for more info on the legality of CBD in the United States.  This guide from NORML (National Organization for the Reform of Marijuana Laws) will tell you what the marijuana laws are in your state.
Cannabis CBD Salve Recipe
This is basically a version of my herbal salve recipe, but using infused CBD oil as the herbal oil.  When you make your infused CBD oil, use any carrier oils that you like.  I generally like to do a blend of coconut, sweet almond, and olive oils.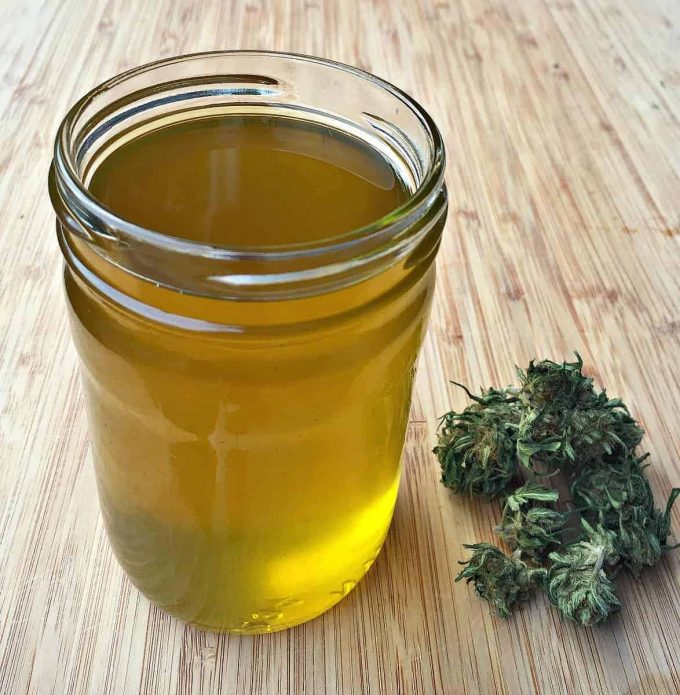 This recipe will make approximately ten ounces of salve in total.  I used five 2 oz tins to store the salves in.
Ingredients
Directions
Make a double boiler by putting a smaller pot over a larger pot that has a couple inches of water in it.  You can also use a glass pyrex instead of the smaller pot.  Put the CBD infused oil into the smaller pot or pyrex and bring the water to a gentle simmer.
Add the beeswax to the oil and stir often.  A wooden skewer works well as a stir stick.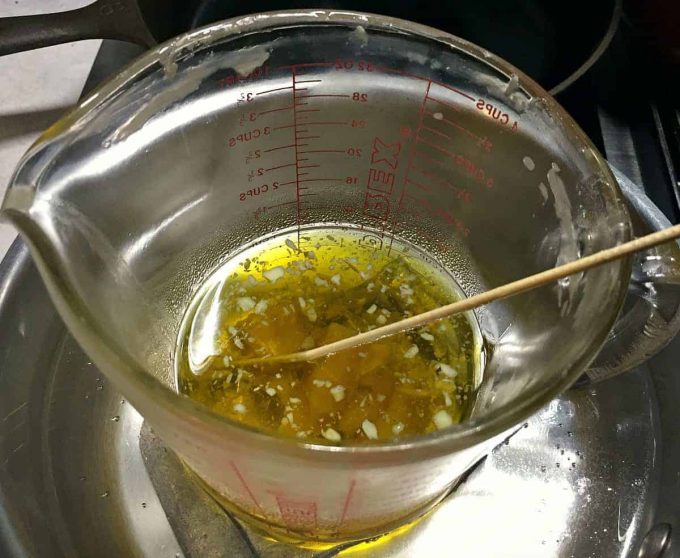 When the beeswax is almost completely dissolved, add the shea butter.  Stir until it is completely dissolved.  Carefully pour the hot salve into your desired containers or tins.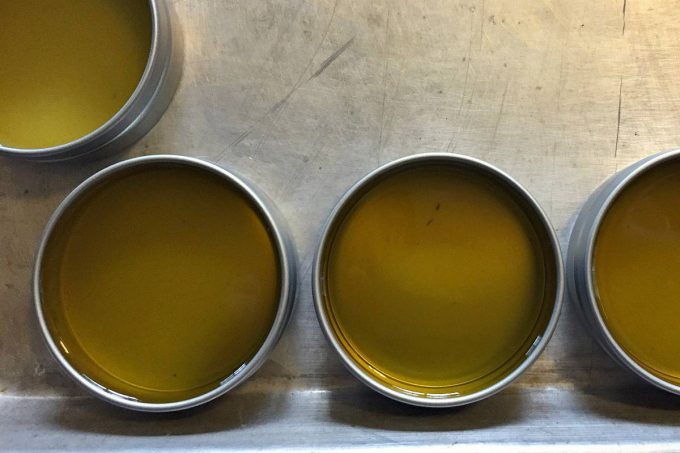 Let them sit undisturbed until they completely solidify, it usually takes an hour or two.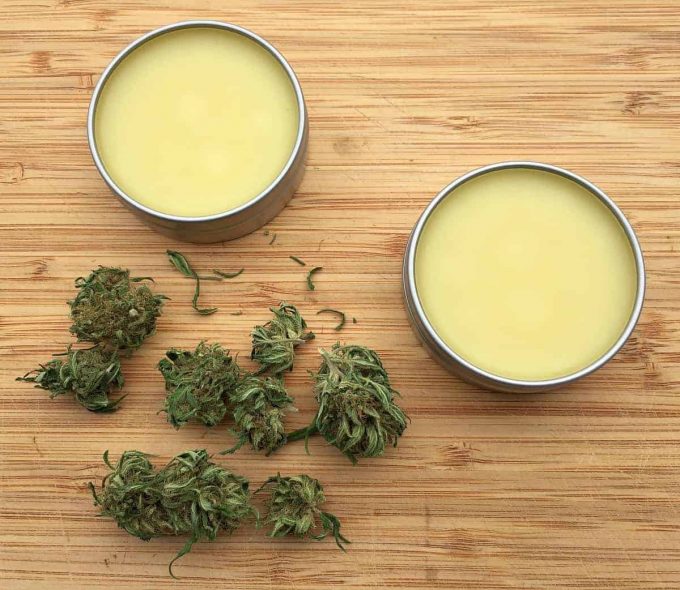 This salve smells amazing, like fresh cannabis.  I guess maybe some people don't appreciate that scent, but to me it is a beautiful plant with a lovely, herbaceous smell.
The main uses for this topical CBD salve are for pain, inflammation, and skin issues.  Here is a list of conditions that CBD may be therapeutic for.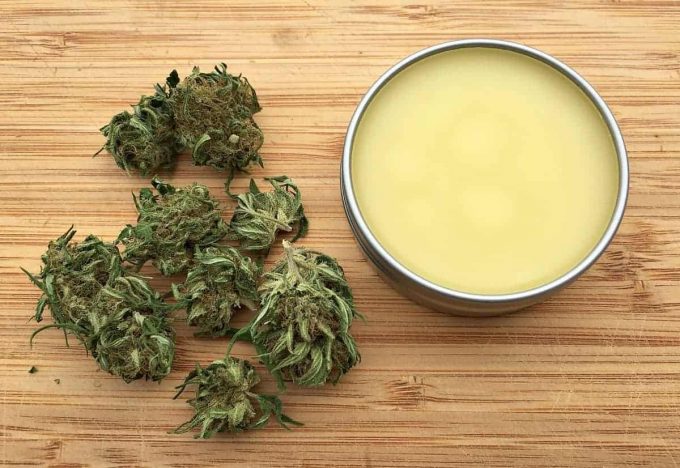 Plant medicine can be a powerful thing, and I think it's so great that cannabis is finally starting to be recognized as a valuable medicinal in this country.  I sure hope that we continue on this trend of making this plant fully legal and available to everyone who needs it!  It really is natural medicine at its finest.
Have you ever made a cannabis salve?  What method did you use?