This post is sponsored by Mountain Rose Herbs. All ideas and opinions expressed in this post are based on my own personal view and experience.

What if I told you that roasted dandelion root tasted almost exactly like coffee when brewed?  Even more so when you add a pinch of roasted chicory root!  I've heard this time and time again from people or read it on the internet, but I never actually believed it.  I mean, really… how often does something healthy taste "just like" the regular version?  After brewing up a hot mug of roasted dandelion root coffee I soon realized that this is indeed the case!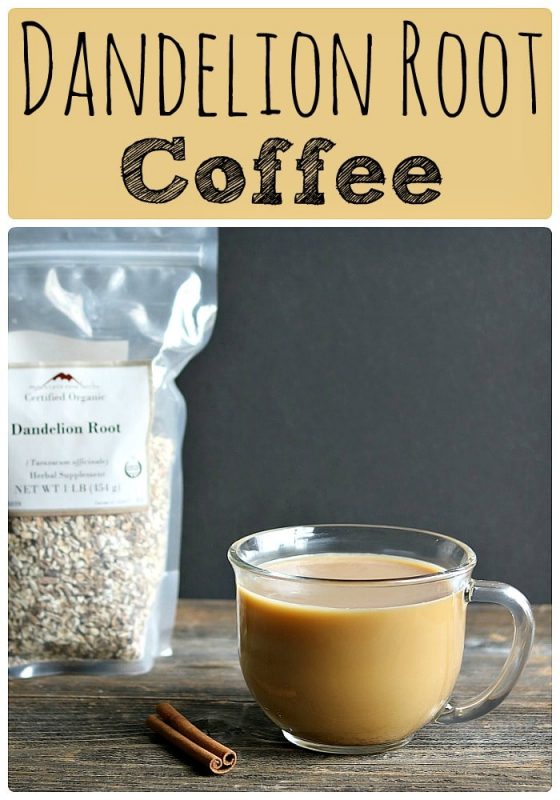 The best part is how easy this roasted dandelion root coffee is to make.  If you are foraging for your own dandelion roots, that is the hardest part!  While I do always forage for some dandelion root each fall for making homemade bitters or tea, it can be a tough to collect and get any kind of quantity.  That's why I always have some dandelion root on hand from Mountain Rose Herbs!
Roasting Dandelion Root
While you can buy pre-roasted dandelion root, I prefer to buy it raw and roast it myself, as I feel that the flavor is superior that way.  That also gives me more options for making bitters or tinctures or other uses that might be better with raw dandelion root.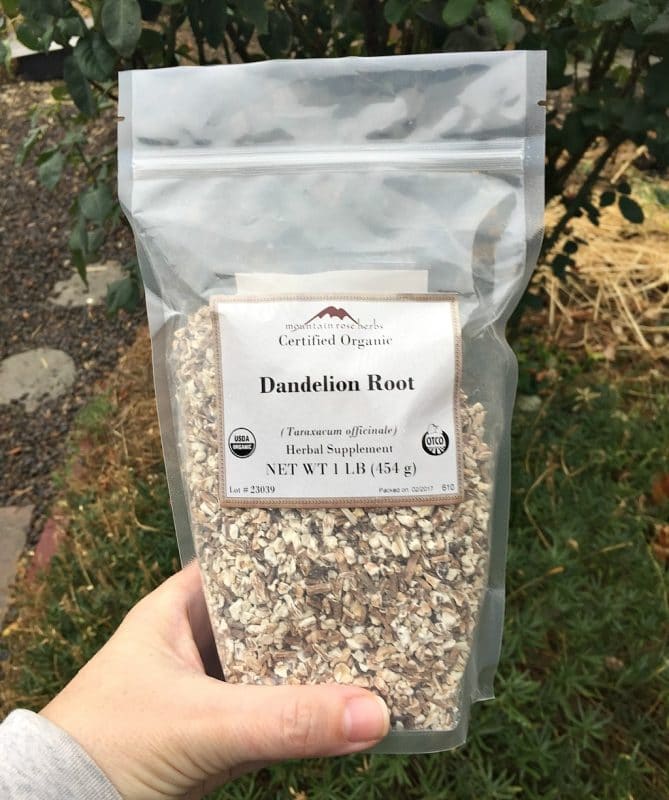 Roasting dandelion root doesn't take much effort or time.  Simply spread out the root pieces in a single layer on a baking sheet and roast in a 350°F oven for about 10-20 minutes, stirring halfway through.  The longer you keep it in the oven, the darker the roast.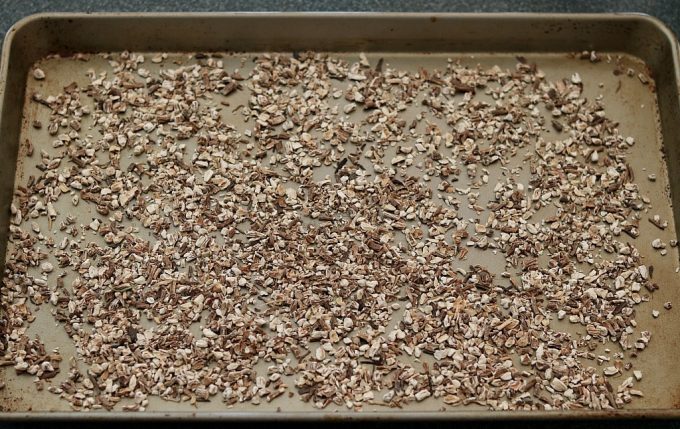 Roasted Dandelion Root Coffee Recipe
Once you have your roasted dandelion root pieces, it's time to make coffee!  This "coffee" is actually made more like a tea, and has a slightly bitter (in a good way) taste.  I think it's great with the addition of chicory root and cinnamon, but you really only need the roasted dandelion root in this recipe.
Roasted Dandelion Root Coffee with Chicory Root & Cinnamon
Instructions
Place all ingredients in a small pot and bring to a boil.
Boil for 5-10 minutes, then strain the dandelion and chicory root "coffee" into a mug and enjoy!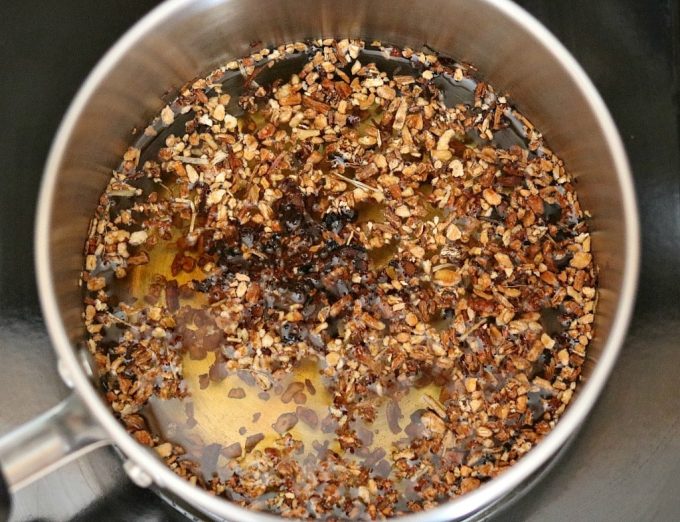 Dandelion Root Coffee Benefits
One main benefit that dandelion root has over regular coffee is that it's caffeine free.  Wait a second, is that a benefit?!  For those who are avoiding caffeine for whatever reason, but still long for that roasty, toasty flavor of coffee, it may be.
Read more about dandelion root benefits and uses in my post on Foraging for Dandelion Root.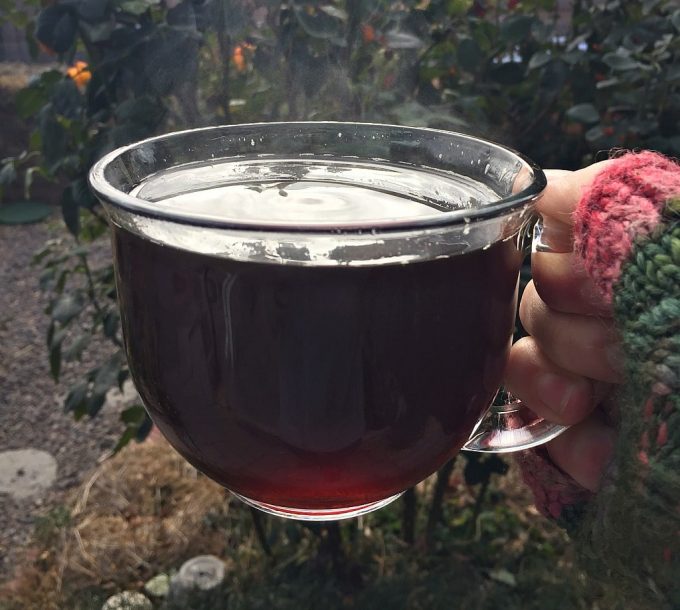 Honestly, this has become my new favorite hot drink!  Ever since I roasted up that pan of dandelion root I've been enjoying this flavorful coffee, as the mornings are becoming chilly with the fall weather.  It's become my new addiction, but it's sure nice to know that it's a healthy one!