I have some cool things for you today! Be sure to scroll to the bottom of this post so that you can see my review and enter the giveaway to win Fermented Vegetables, the wonderful book by Kirsten (aka the Fermentista) and Christopher Shockey. First, though, like every Friday, I have a couple of pictures and updates from around the homestead. I'll keep it short this week, though!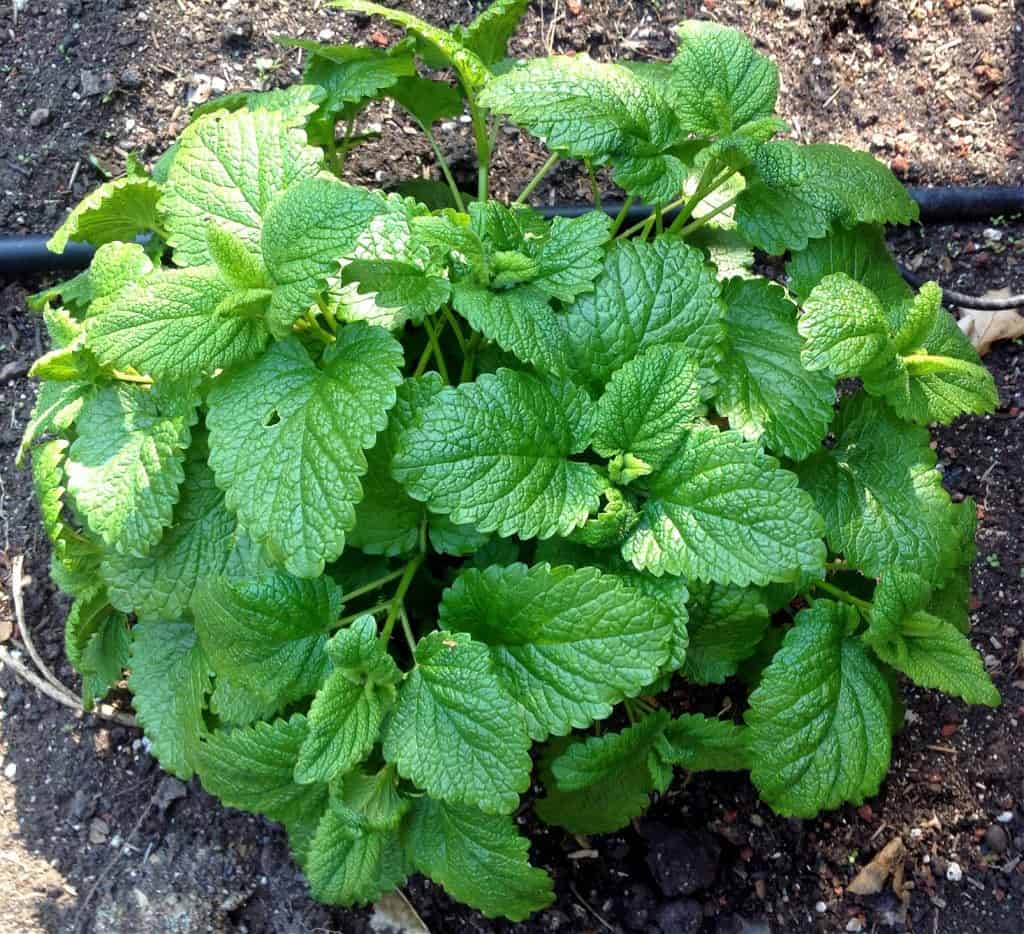 Lemon Balm gone crazy! This was just a small little plant when Joel decided to clean up the raised garden beds. Now that it doesn't have any competition it's exploded with growth! I'm sure the unseasonably warm days have helped it along as well.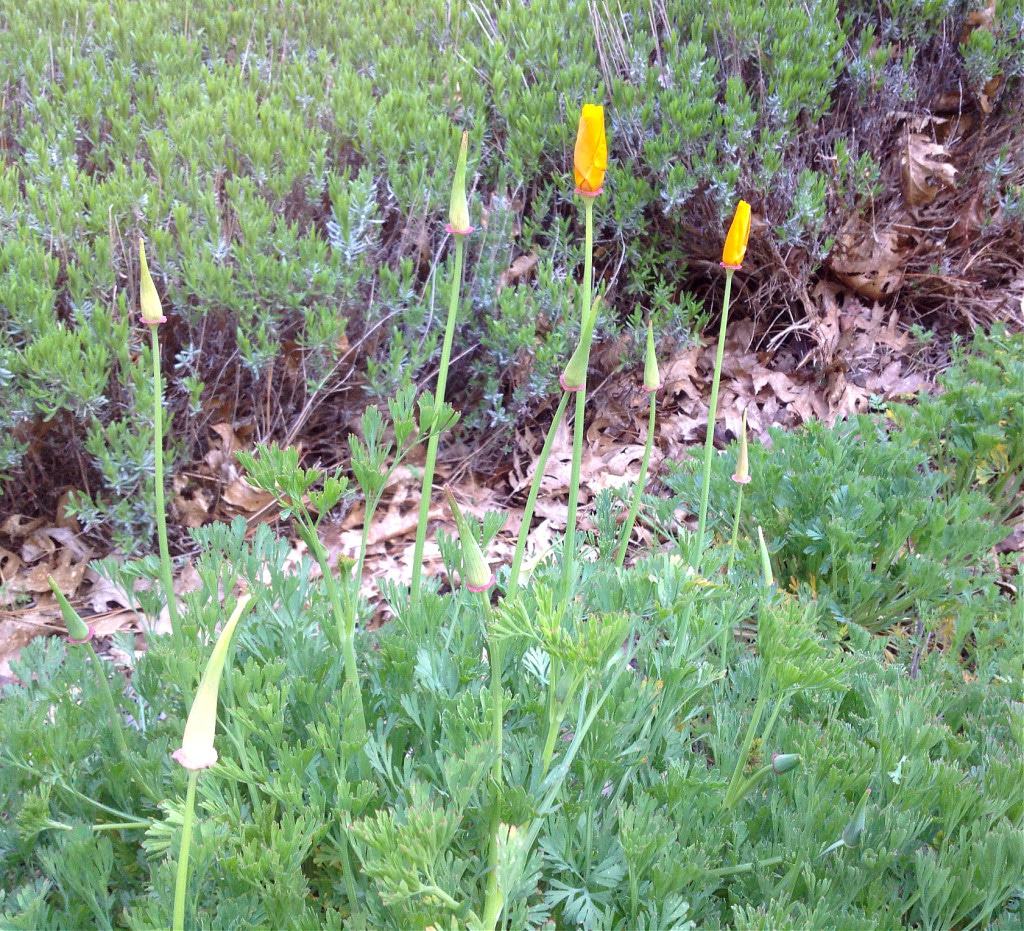 We've discovered that we have California Poppies growing on our property! A lot of them, as they're known to spread. The cool thing about renting a new place in the fall is that you're totally surprised by what pops (poppies?) up in the spring! They are just starting to bloom.
The poppies are even growing through the cracks in the rock wall we have. I love that! Nature always wins.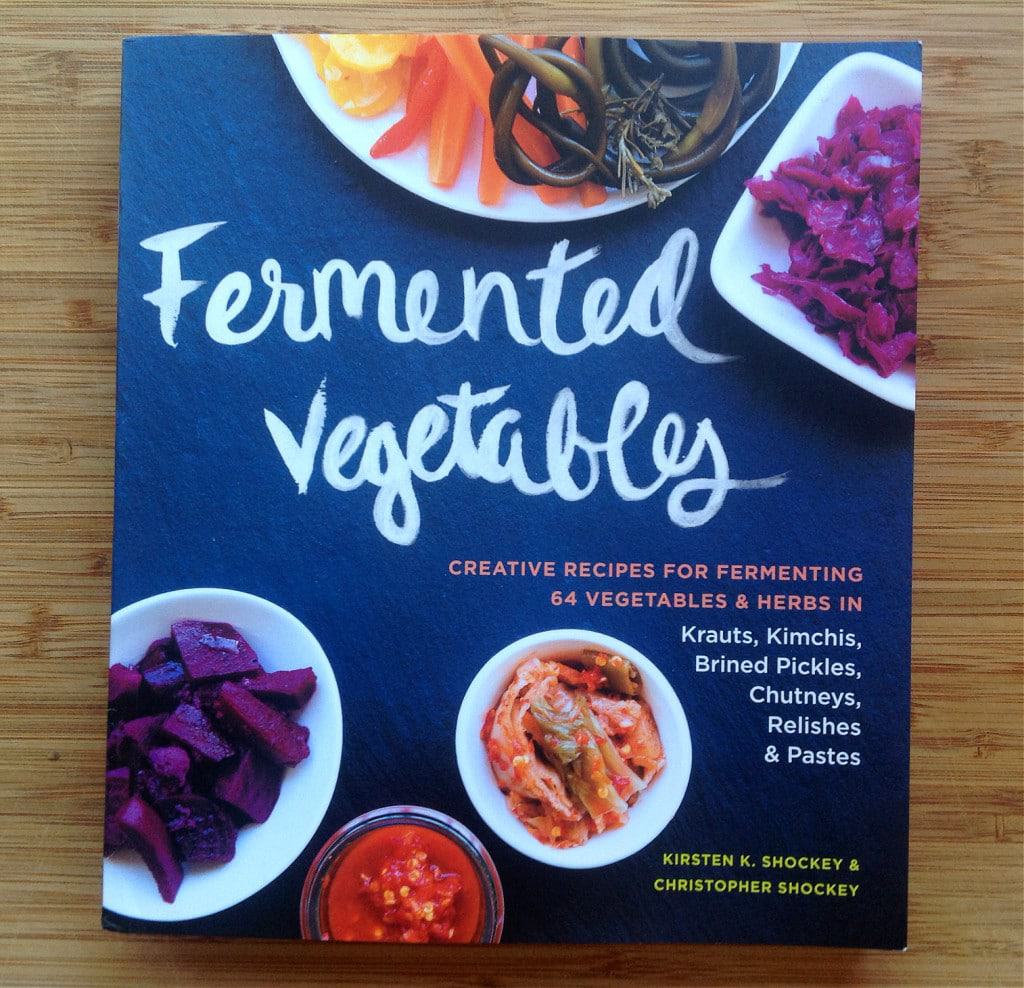 Now, let's talk about this book. First of all, I discovered that Kirsten and Christopher are our neighbors! Well, not exactly, but they live in the Applegate Valley and we're in Ashland, so it's close enough. Small world! Kirsten was kind enough to send me a copy of their book, Fermented Vegetables.
This book is super cool! Of course I love Sandor Katz's books, but this takes the lacto-fermented vegetable part to a whole other level. It is extremely detailed and covers all bases. This is great because there are so many questions that newcomers to fermenting often have. What veggies should I use? How much salt? What about mold? This book answers all of those questions and more! There is even a "Scum Appendix" with pictures that discusses all of the different scums and molds that might occur, what's ok and what needs to be composted. I love it!
One part that I really love was the various "visual guides" for different types of vegetable ferments. Here is what the brine pickles visual guide looks like: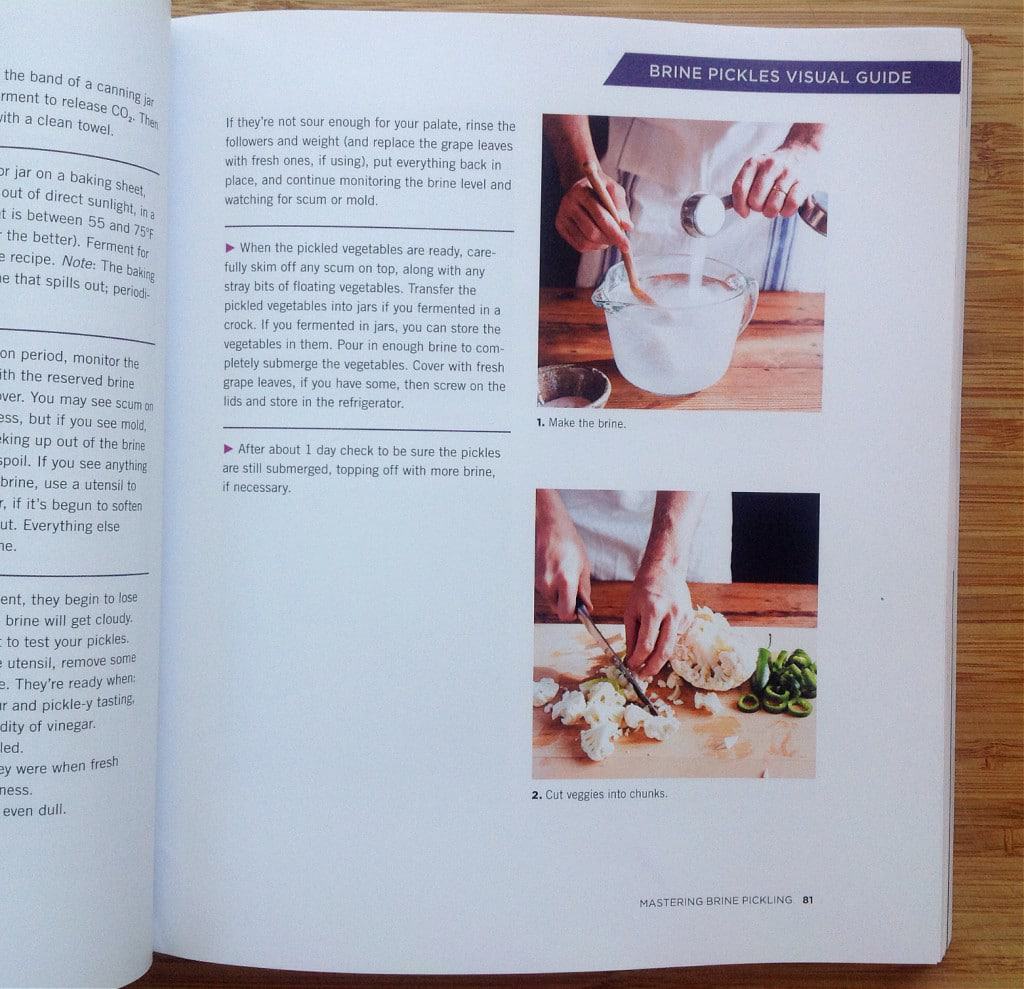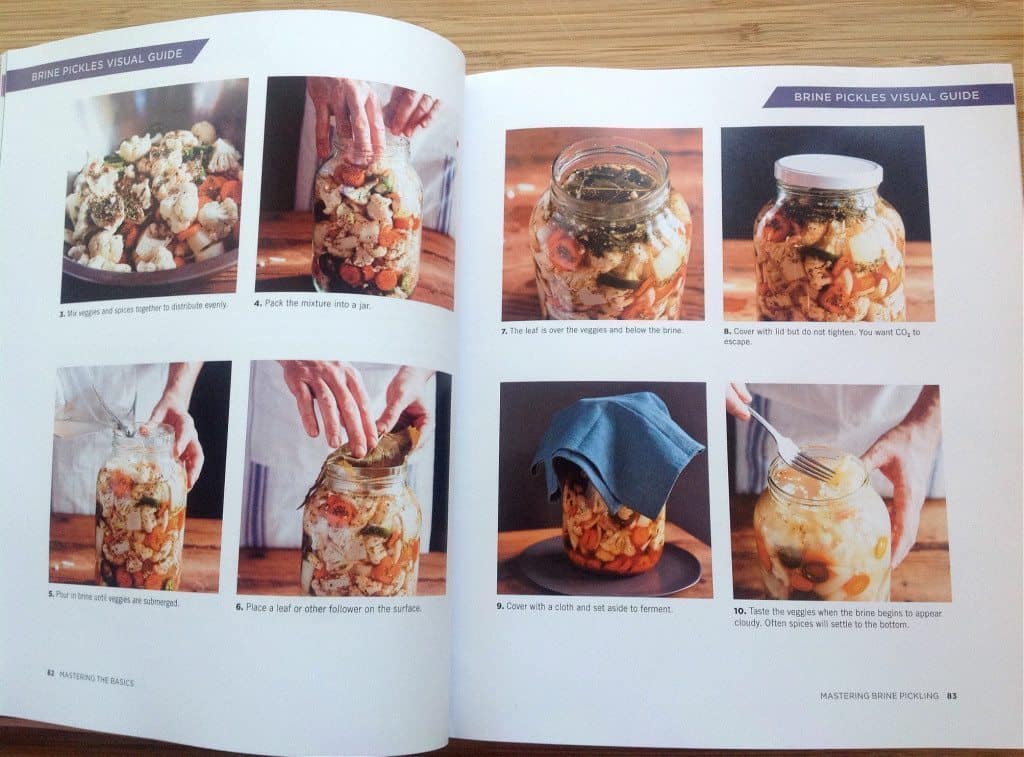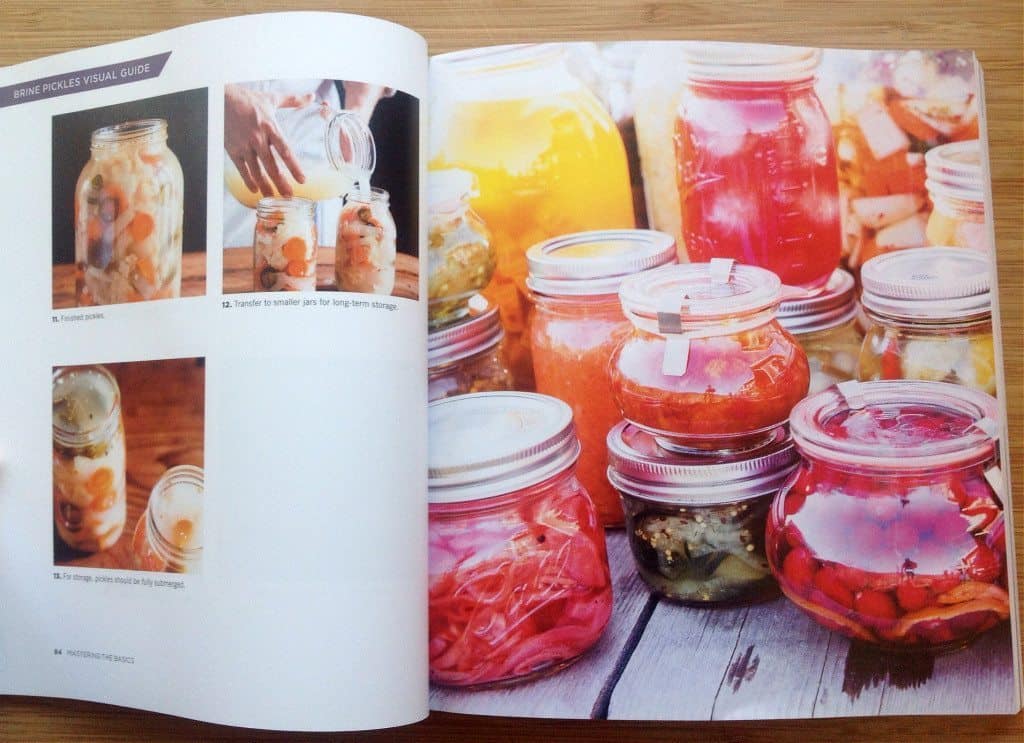 Extremely thorough! Which is awesome because sometimes you need that visual to really understand what to do. This is only one of many in the book.
As far as what vegetables to ferment, they have recipes for everything from arugula to zucchini, including some for lesser known veggies such as burdock, okahijiki greens, shiso, sunchokes and kohlrabi. There is even a whole section on foraged vegetables! Of course the usual suspects are in their glory here as well, with multiple variations on sauerkraut and cucumber pickles. One that caught my eye is IPA Pickles, a cucumber pickle made with hops. I will be making that this summer for sure!
One of the best parts of this book, though, is the recipes for using your vegetable ferments. There's a section for breakfast, snacks, lunch, dinner and even dessert! Smokey Kraut Quiche, Kimchi Latkes, Kraut-a-kopita, and Northwest Gingered Carrot Cake (with carrot kraut), to name a few. Another really cool part is all of the recipes that use up your leftover brine. If you've been fermenting for any time at all, you know how much leftover brine you end up with. It's so good for you, but you can only drink so much of it! There are recipes for Brine Cracker and Crisps, plus many others, which look awesome!
My favorite section, however, is Happy Hour: Crocktails. Kimchi Mary (ala bloody mary, YES!), Chi-tini, and the Pickle Back, to name a few.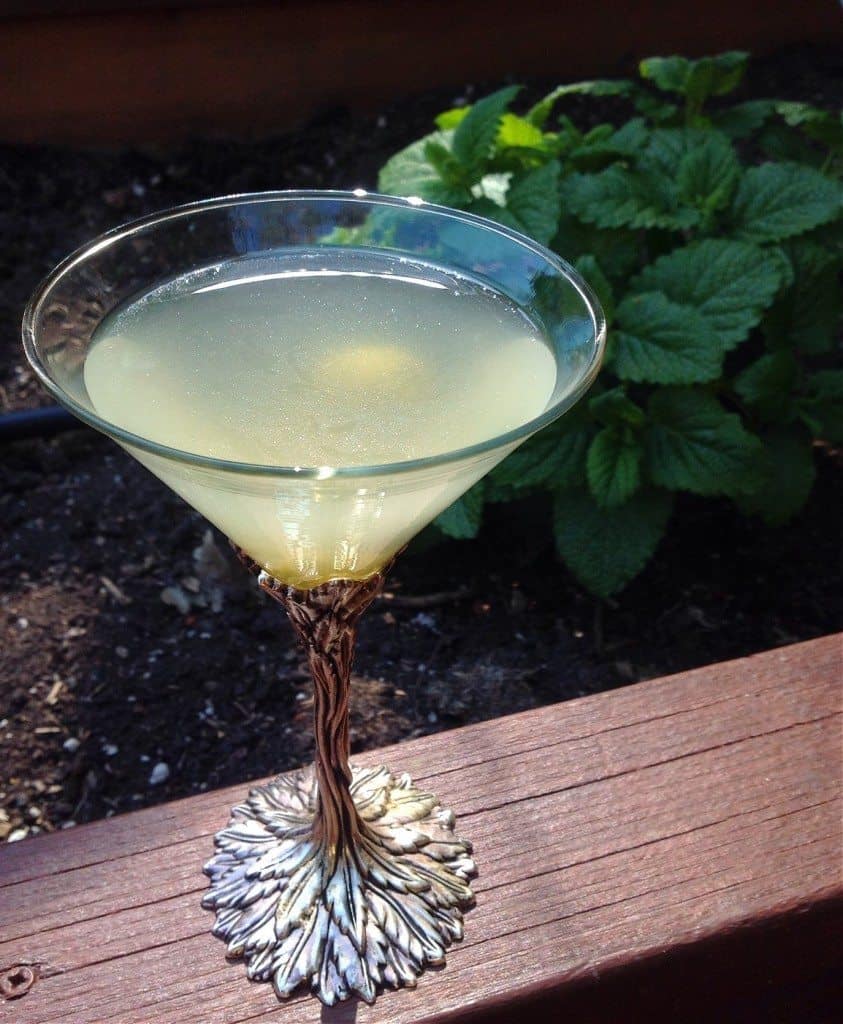 But, the one I could really get behind was the Dirty Kraut. Basically a dirty gin martini using kraut brine instead of olive juice. Oh yeah, I made that one! And I drank it out in the garden next to our giant lemon balm. Not a bad way to end the day if you ask me!