I can almost guarantee that you've seen purple dead nettle growing at one time or another. You may not have realized it, as it can sometimes be fairly inconspicuous, but if you really start to pay attention to the plants around you, I'm certain that you will see it growing. It's one of those plants that when you see a picture of it, you immediately recognize it, but never knew what it was called. This is how I was with plantain – I'd seen it my entire childhood, and up until I was almost 30 years old, before I had any idea of what it actually was! I was happy to discover its benefits, just as I was with purple dead nettle.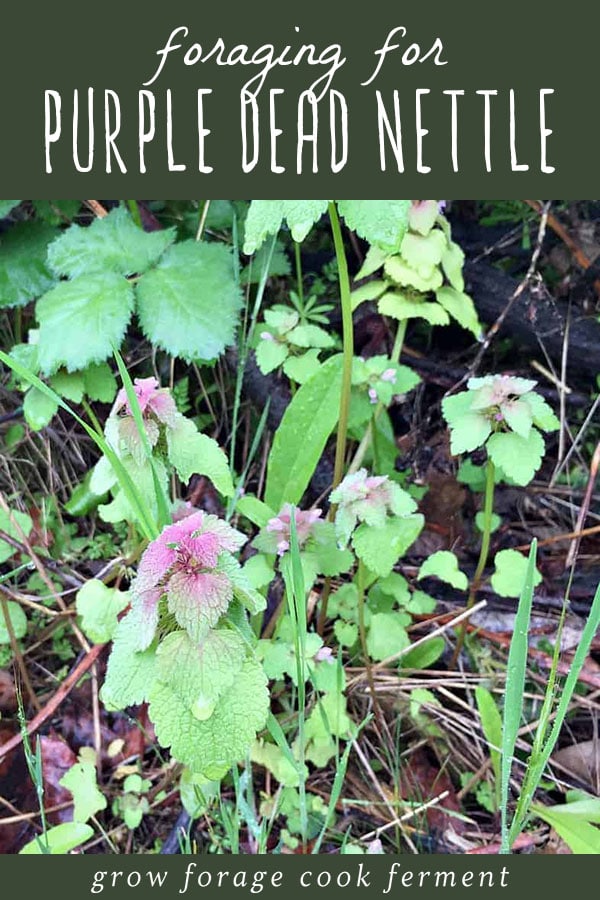 ---
Wildcrafting Weeds
If you want to learn more about the edible and medicinal weeds that surround us and how to use them, check out my eBook: Wildcrafting Weeds: 20 Easy to Forage Edible and Medicinal Plants (that might be growing in your backyard)!
Gather & Root Online Foraging Course
My online foraging course is a great way to learn about wild edible and medicinal plants! Sign up to join the waiting list for the gather + root online foraging course here so that you are the first to know when it opens for enrollment.
---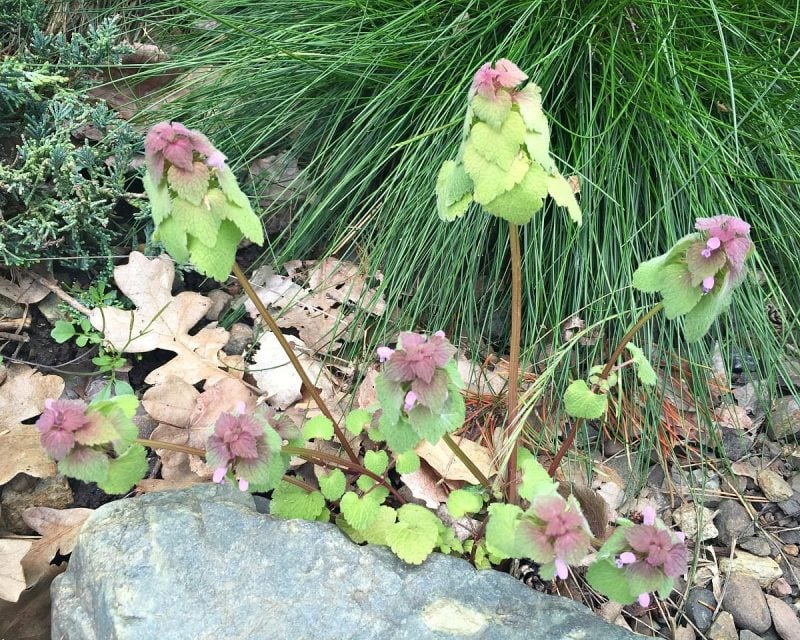 Identifying Purple Dead Nettle
Because of its widespread nature, foraging for purple dead nettle (Lamium purpureum) is usually pretty easy. It is native to Europe and Asia, but has become commonplace in North American gardens and disturbed areas. It sometimes grows in huge patches, which can be annoying if that patch happens to be your garden, but it does make collecting it easier!
I have a little bit of it growing in my backyard, but I see it everywhere when I'm out on walks. I finally decided to look it up to see what it was, and was happy to find out that it's edible. Purple dead nettle is in the mint family, and is called "dead nettle" because of its apparent resemblance to stinging nettle, minus the sting. This confuses me somewhat, because I don't think it really looks like true nettles at all, but to each their own.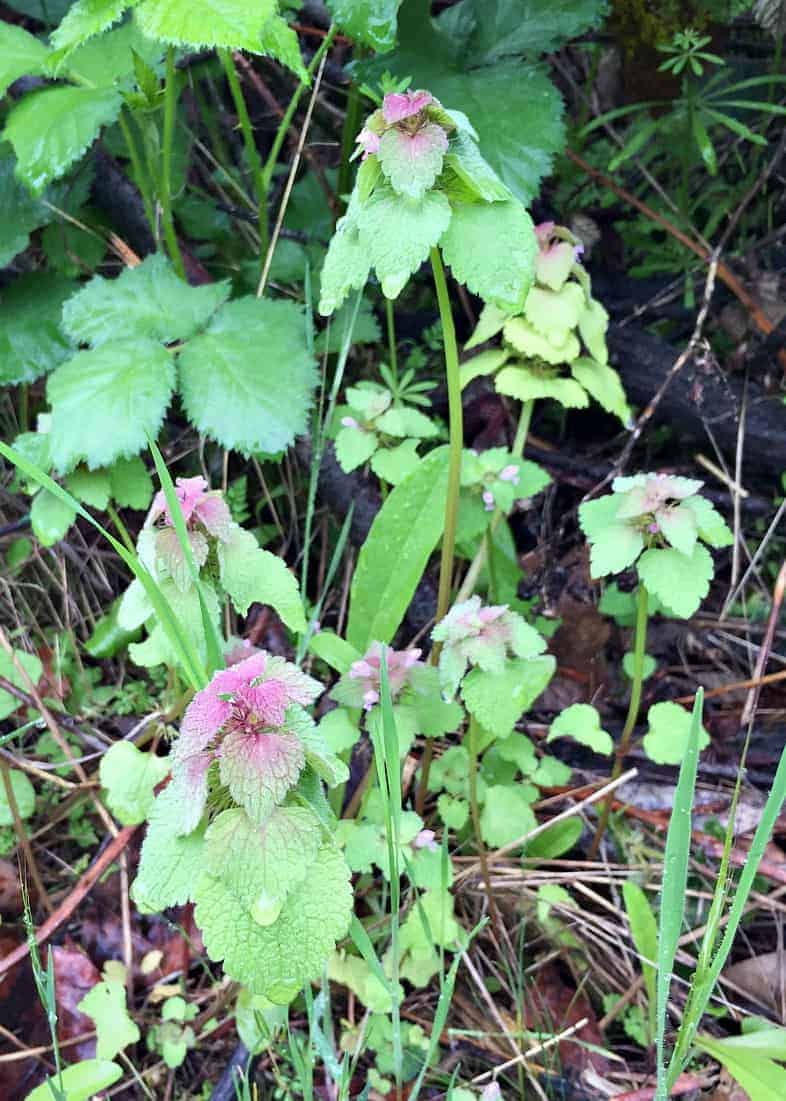 It's easy to identify with its square stem (mint family) and purple tops. They are usually fairly low growing, but can sometimes reach up to 8-10 inches tall. There aren't really any look a-likes, except for maybe henbit, which is another tasty edible.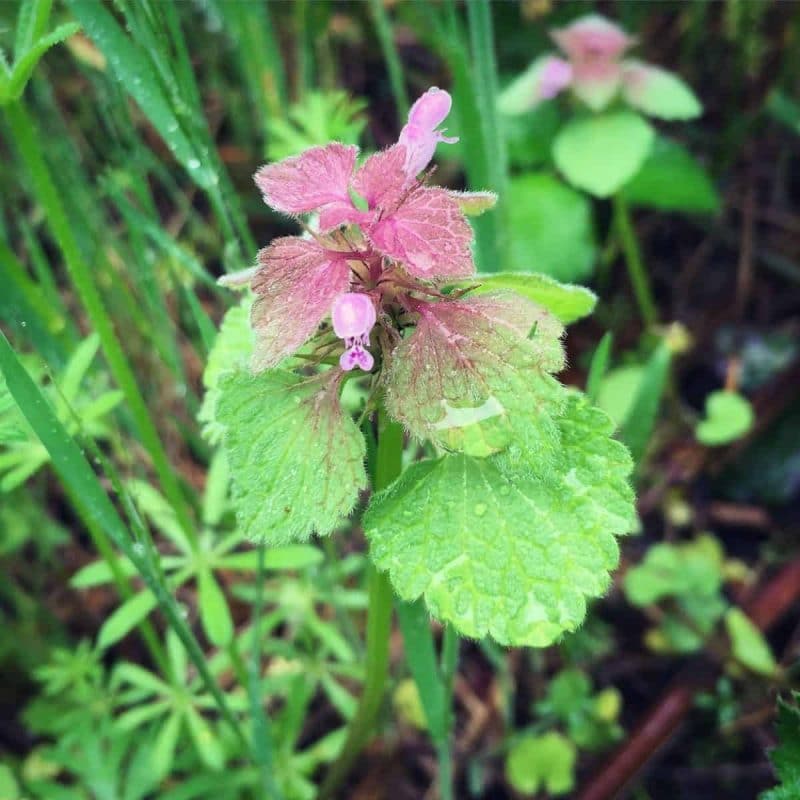 Edible Uses of Purple Dead Nettle
They are not only a wild edible green, but a highly nutritious superfood. The leaves are edible, with the purple tops being even a little sweet. Use them to make a wild greens pesto, or in soups, salads and blended into smoothies. Basically any way that you would use any other green. They can also be minced finely and used as a garnish, like you would an herb.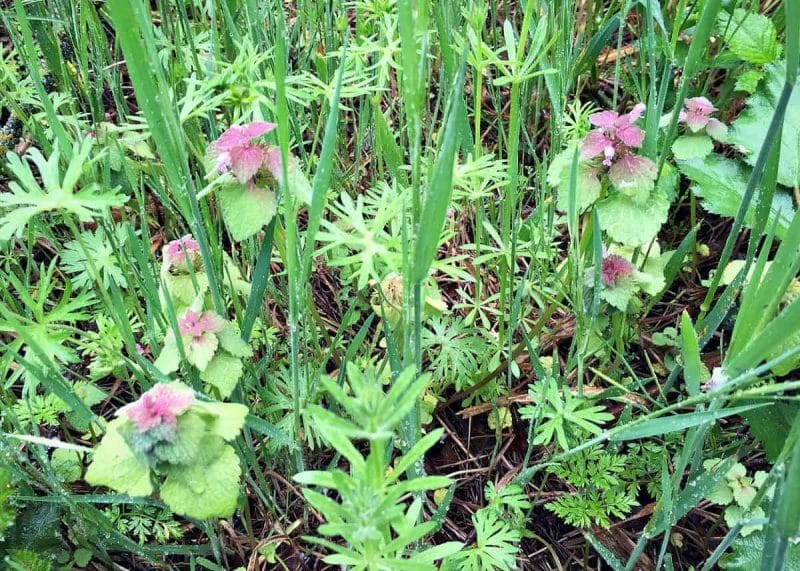 It can also be given to chickens as a nutritious food, along with other weeds like henbit and chickweed. I chopped some up and gave it to my young chicks, and they went absolutely bonkers over it!
It is also an important species for bees. Not only do bees seem to prefer it over other plants, but it is one of the first plants to flower in the spring (along with dandelions). In mild climates, it may even flower through the winter, making it vital bee forage.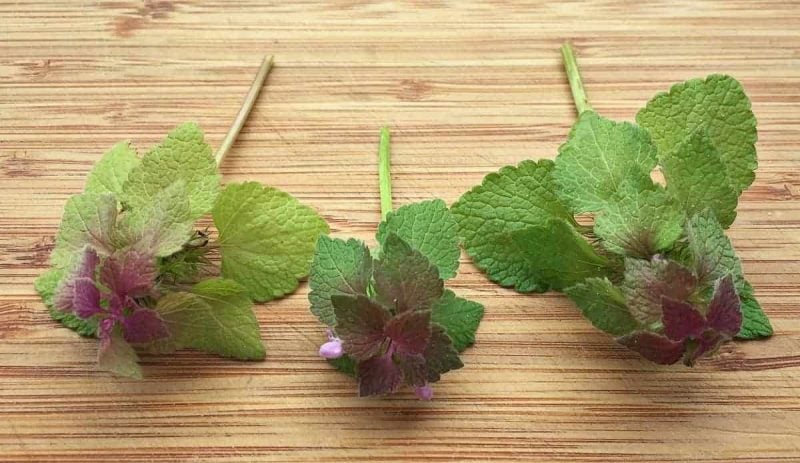 Medicinal Uses of Purple Dead Nettle
Purple dead nettle also has medicinal benefits. It is known in the herbal world as being astringent, diuretic, diaphoretic and purgative. It's also anti-inflammatory, anti-bacterial, and anti-fungal. The leaves can be used on external wounds or cuts, or as a poultice, similar to how you would use yarrow or plantain. This would also make it a good candidate for a homemade herbal salve.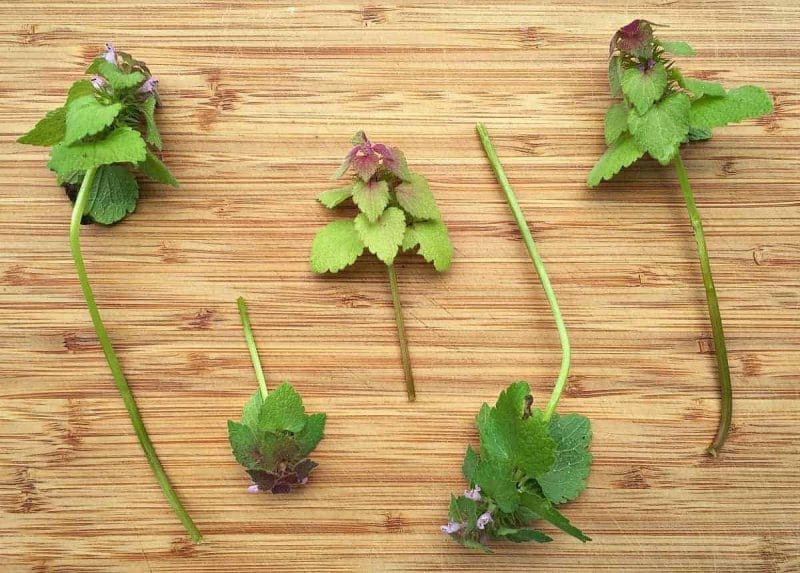 It can also be made into an infusion or tea. This may be the simplest way to enjoy it's benefits, although it may also have a laxative effect if used in large amounts. It's also good for the kidneys and may help with seasonal allergies.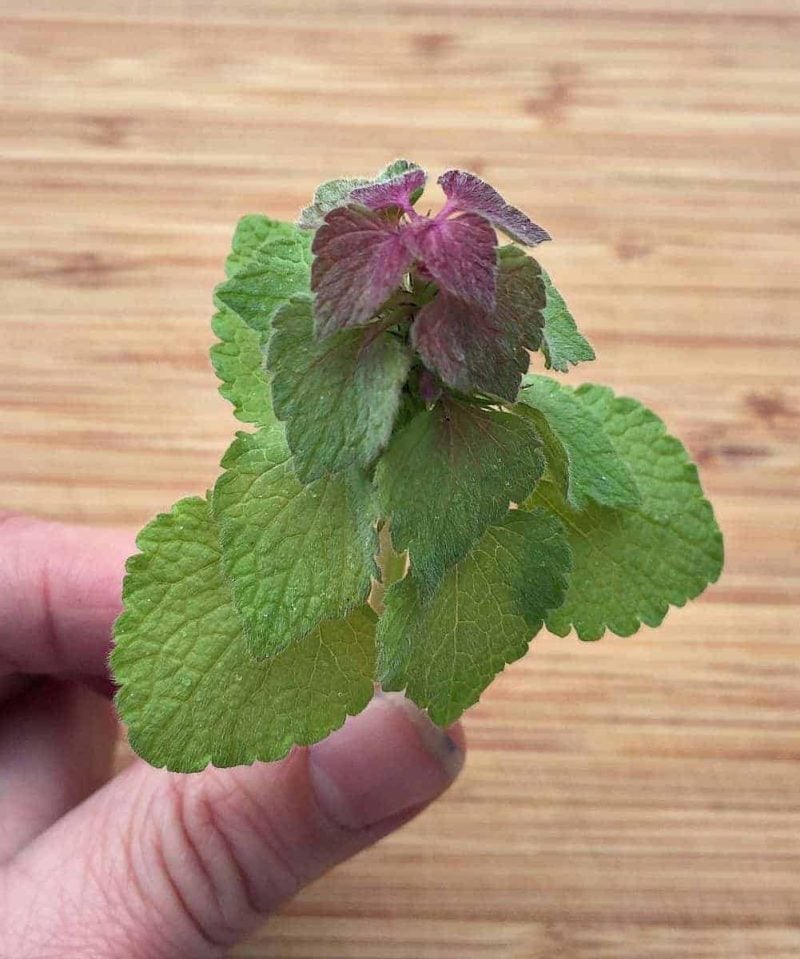 That's a lot a benefits for one little plant that is often frowned upon! This is what I love about so many "weeds," they are often extremely beneficial for us, and easy to find. I'm going to start picking more purple dead nettle while I can!
Want to learn more about medicinal herbs? Check out The Herbal Academy!
Do you have any purple dead nettle growing near you? Did you know that it was edible and medicinal?
Save
Save
Save
Save