Chickweed is a highly nutritious edible and medicinal weed that grows nearly everywhere. Foraging for chickweed is easy, and it may even be growing in your backyard! Read more to learn how to identify and use chickweed.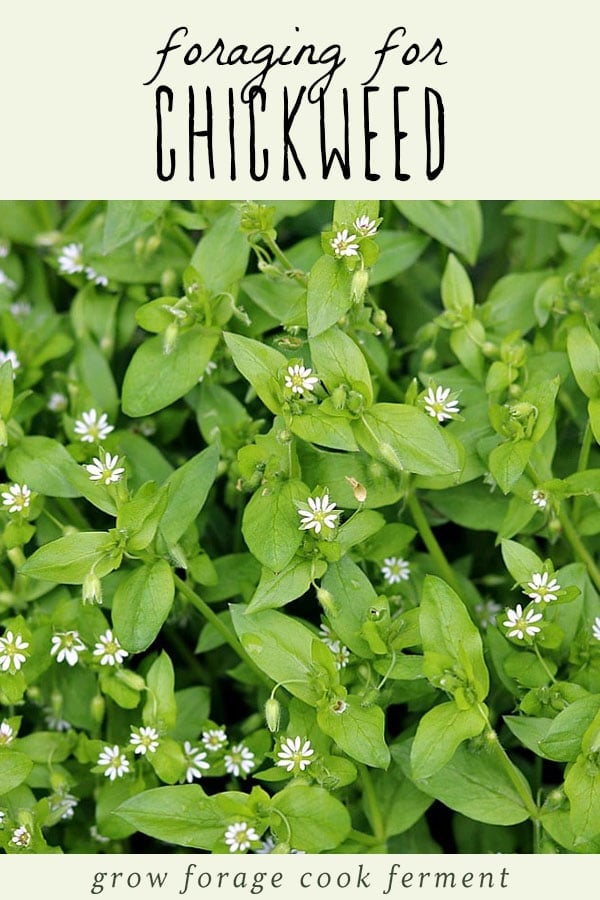 ---
Wildcrafting Weeds
If you want to learn more about the edible and medicinal weeds that surround us and how to use them, check out my eBook: Wildcrafting Weeds: 20 Easy to Forage Edible and Medicinal Plants (that might be growing in your backyard)!
Gather & Root Online Foraging Course
My online foraging course is a great way to learn about wild edible and medicinal plants! Learn more about the gather + root online foraging course here.
---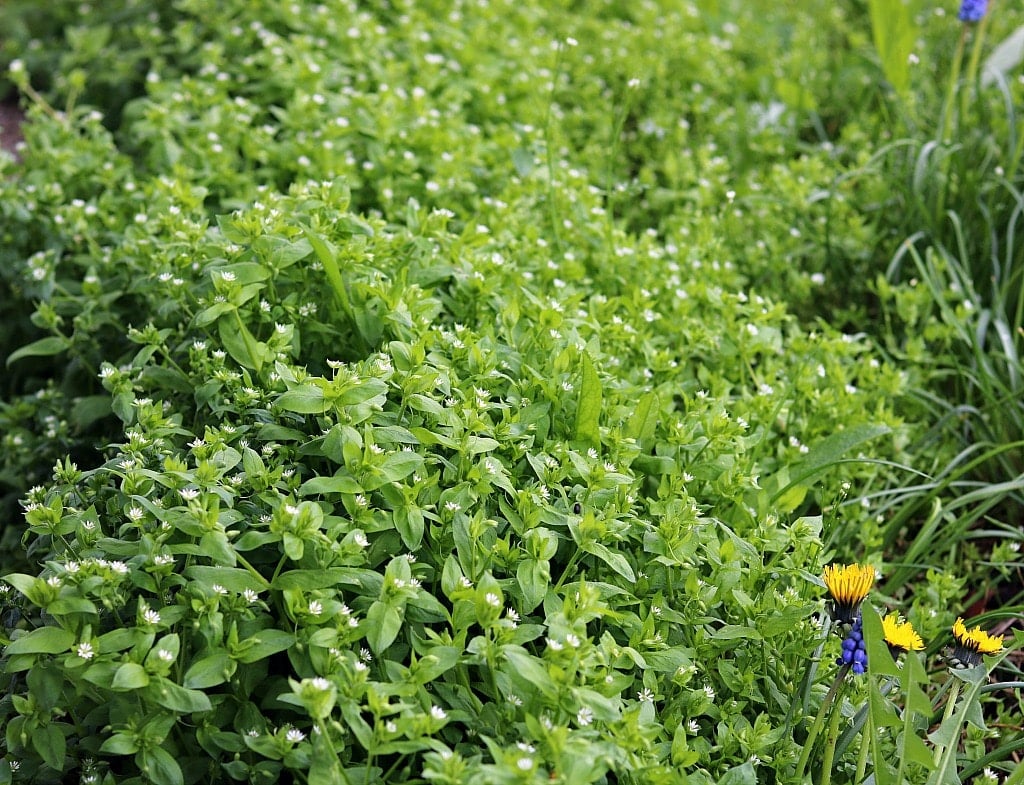 Foraging for Chickweed
Ever since I've been a wild food forager I've always known about chickweed, but for a long time I didn't come in contact with it all that much.
This is strange, because chickweed is really quite a common and abundant plant!
It's not that I had never seen it, I know that I had pointed it out on a few occasions, but I think that more often than not I was simply overlooking it.
Chickweed is a small and unassuming plant, that's for sure. Thankfully, foraging for chickweed is very easy once you know what to look for. You'll be seeing it everywhere, maybe even in your own backyard!
Related: What to Forage in Spring: 20 Edible and Medicinal Plants and Fungi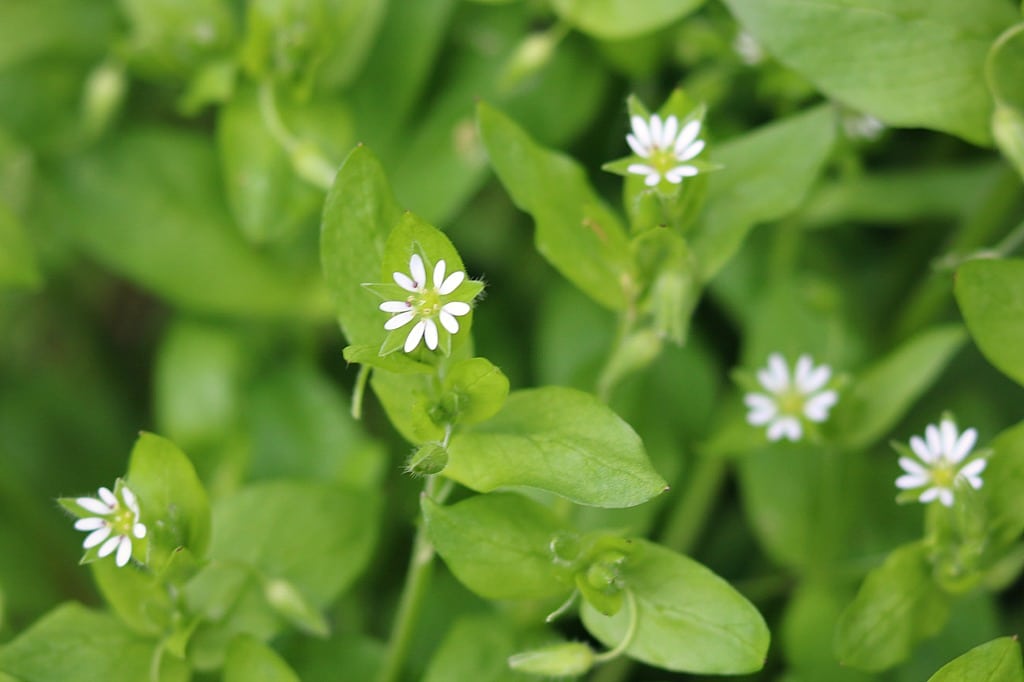 Identifying Chickweed
Chickweed (Stellaria media) is a common plant that comes up in late winter or early spring. It will often make an appearance again in the fall once cooler weather returns, depending on your climate.
It is an annual plant that readily self sows, making it come back year after year.
Chickweed will often grow in large patches, which is part of why it is considered a weed. I was happy to discover a large chickweed patch in our front yard!
Chickweed has small leaves and grows in somewhat of a tangled mat. It has small, white, star shaped flowers with five petals, each one with two lobes.
A single line of fine hairs runs down the stem, which is a great way to positively identify chickweed.
Harvesting chickweed is easy with scissors. Just take a clump in your hand and give it a haircut! It will continue to grow even after being cut several times.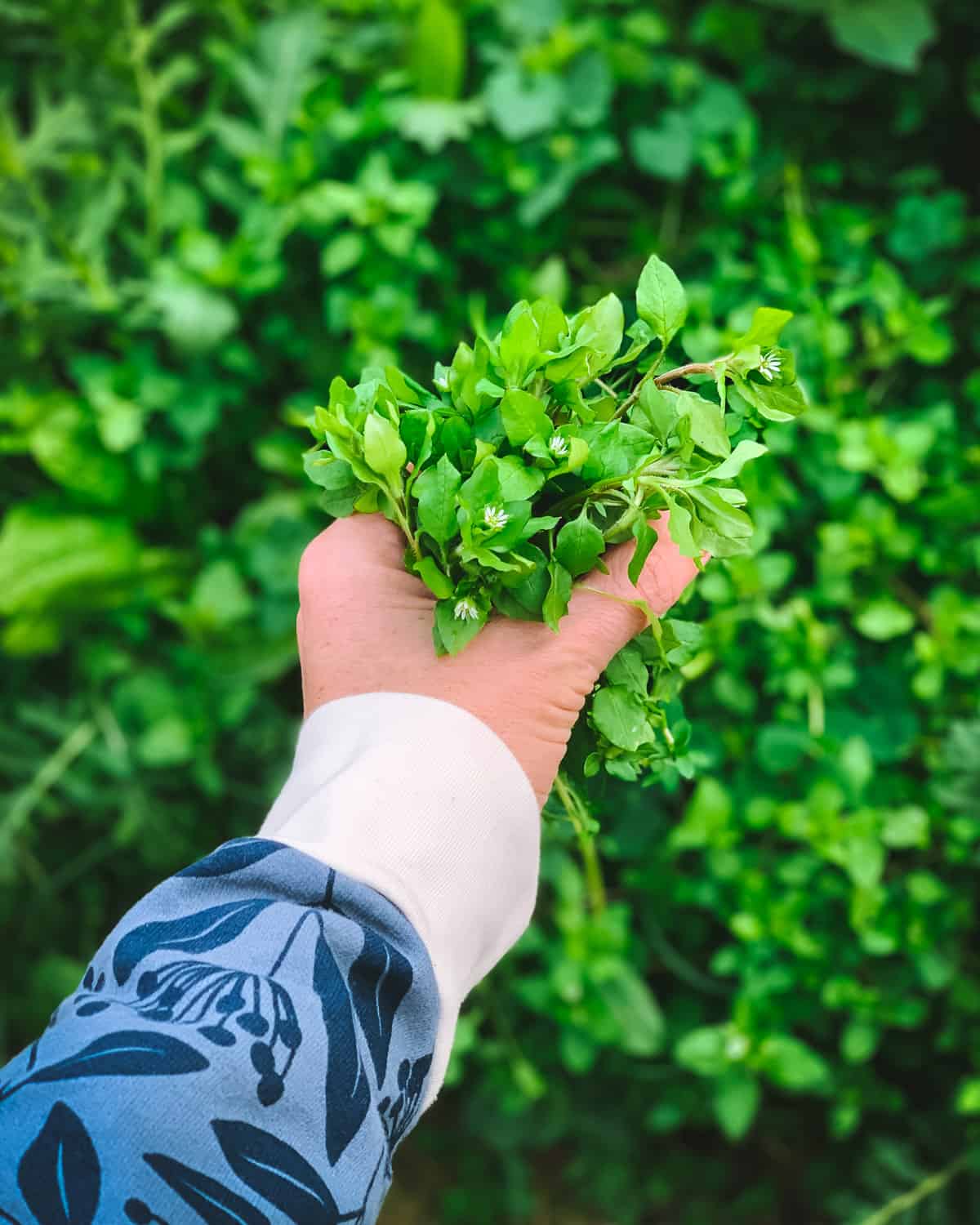 Chickweed Look-alikes
There is really only one important chickweed look-alike to know about, and that is Scarlet Pimpernel (Anagallis arvensis).
Scarlet Pimpernel is toxic and needs to be avoided.
While it has reddish orange flowers which are different than chickweed's white flowers, its leaves and overall plant structure is very similar to chickweed.
If you are unsure if what you have is chickweed, wait until the plant flowers to make a confident positive identification.
Scarlet pimpernel does not have the single line of hairs down the stem that chickweed has.
There are also some varieties of spurge plants (Euphorbia spp.) that look somewhat like chickweed, but they also do not have the single line of hairs down the stem. They also have a milky sap that chickweed doesn't have.
Uses for Chickweed
Chickweed is an amazing plant with so many edible and medicinal uses!
Edible Uses for Chickweed
Chickweed is a highly nutritious edible green that can be eaten raw. Combine it with miner's lettuce, dandelion greens, and maybe some purple dead nettle or wild violets for a tasty wild weed salad.
Chickweed is also great for adding into smoothies or turning into a tasty chickweed pesto.
Since it usually doesn't stick around for the hot summer months, you can even blend it up and freeze it for later use.
It is a favorite plant of chickens as well, which is where it got its name!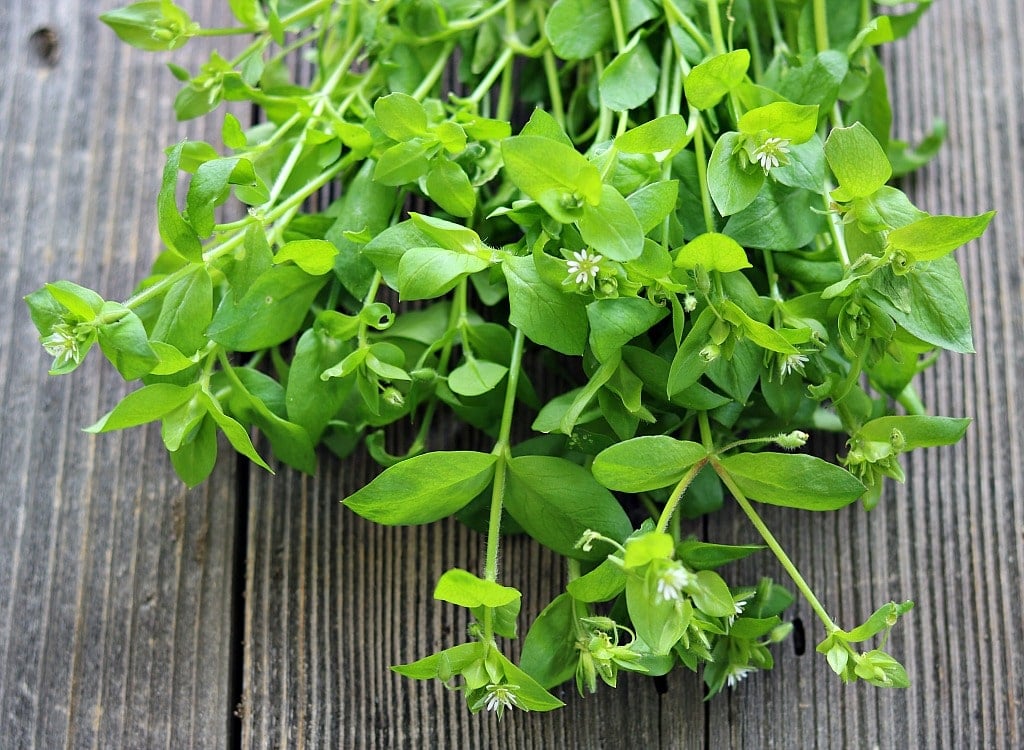 Medicinal Uses for Chickweed
Chickweed is also an amazing medicinal plant. It contains saponins, which makes it cooling and soothing for the skin. It is best used fresh rather than dried for this purpose.
Use chickweed for making into an herbal salve to use on rashes, bug bites, or otherwise dry or itchy skin. Try my recipe for chickweed salve that uses fresh chickweed.
This chickweed bath vinegar sounds like a nice way to utilize its benefits as well.
Chickweed is extremely gentle and a great herb for children. It's one of the herbs included in my herbal diaper rash salve.
I also have a chickweed lotion bar recipe in my book Healing Herbal Infusions.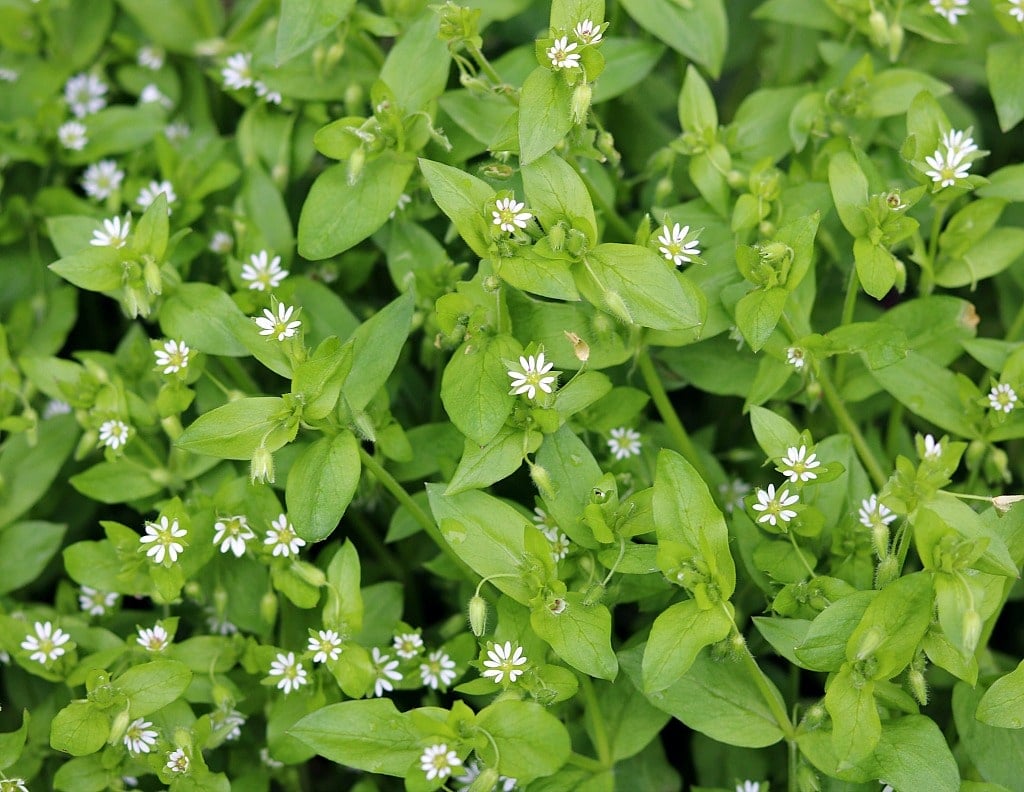 If you can't find any when you go foraging for chickweed, or if it's the wrong season, you can always purchase dried chickweed from Mountain Rose Herbs (my favorite place to get high quality, organic herbs).
Have you ever gone foraging for chickweed? What is your favorite way to utilize it?
Save