I was out on a run a week or so ago, in unusually balmy weather for January, when I saw a sight that made me stop cold. I stared at the ground, making the other people in the park think I was crazy, I'm sure. It couldn't be, my mind thought, but by golly it was!!! Miner's Lettuce, the king of wild greens, was growing in a HUGE patch underneath a conifer tree. I knew I would be writing this post sometime this spring as Miner's Lettuce is plentiful and an easy plant to identify for beginning foragers, but I never expected to see it so early. Regardless, here we go foraging for Miner's Lettuce!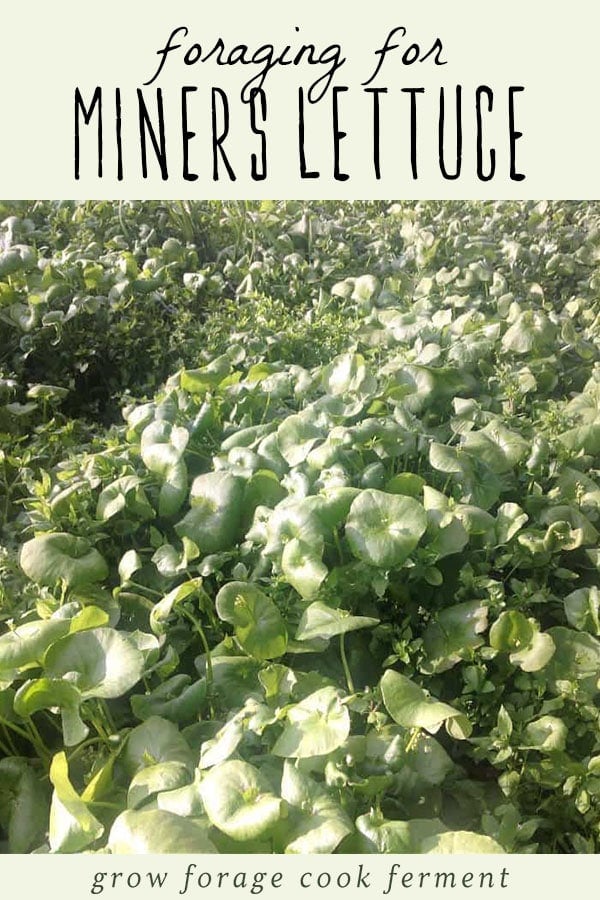 Foraging for Miner's Lettuce
Miner's Lettuce is a wonderful green and seems to grow almost everywhere, at least here on the west coast where it's native. In fact, it gets it's name from the California gold miner's who ate it to keep the scurvy away.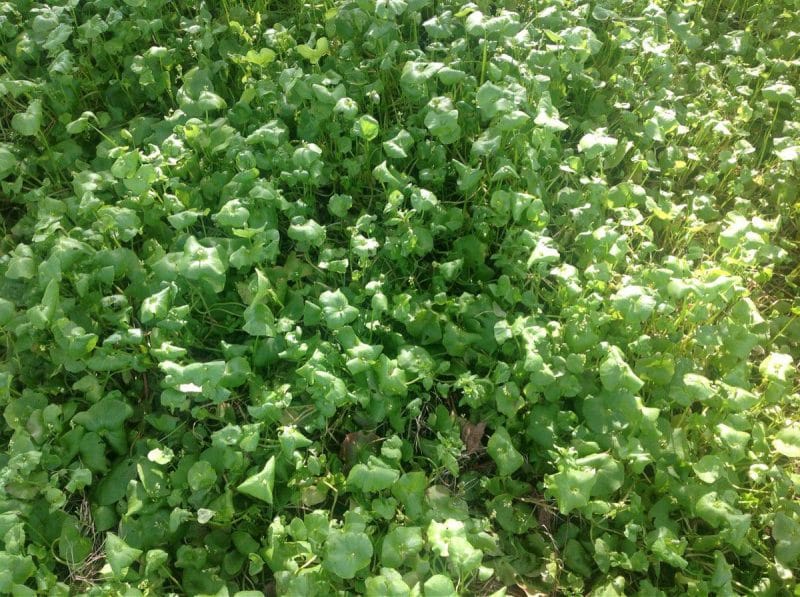 What a nice patch of Miner's Lettuce this is!!! If you haven't noticed, I've referenced scurvy in GFCF on more than one occasion (sauerkraut and rose hips), and while I do think of it as a bit comical, scurvy really was a big deal back in the day. Scurvy is a disease caused by lack of vitamin C in the diet, which in this day and age is really hard to get (although I did read that a college student who lived only on ramen and saltines got it…). These bits of wild greens were really necessary for survival back when we didn't have conveniently triple washed and bagged salad greens in the grocery store.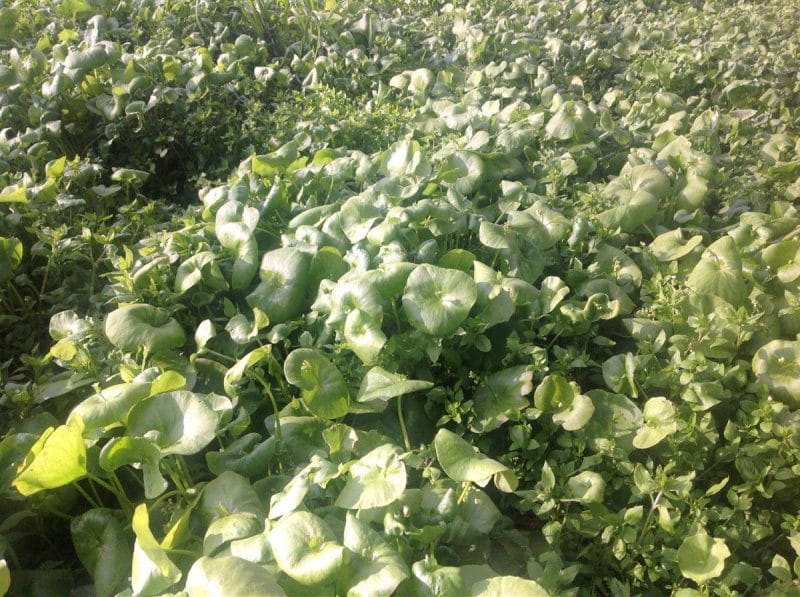 And honestly, I still think these wild greens are just as important to us today. They are super healthy, and nothing is as satisfying as picking your own wild greens and then making a salad.
---
Wildcrafting Weeds
If you want to learn more about the edible and medicinal weeds that surround us and how to use them, check out my eBook: Wildcrafting Weeds: 20 Easy to Forage Edible and Medicinal Plants (that might be growing in your backyard)!
Gather & Root Online Foraging Course
My online foraging course is a great way to learn about wild edible and medicinal plants! Sign up to join the waiting list for the gather + root online foraging course here so that you are the first to know when it opens for enrollment.
---
How to Identify Miner's Lettuce
The best part about foraging for Miner's Lettuce? It grows plentifully and is really easy to identify. It has a mostly round, almost lily pad looking leaf, which can range from 1 to 6 inches across (I've seen some huge ones in the central CA coast) and has either a little white or pink flower right in the middle. It's pretty unmistakeable once you've seen it!
It prefers cool, damp and shady areas and (usually!) doesn't come out until early spring. Besides eating it in salads, it can be cooked up like spinach and used in the same way. It is great sauteed with eggs!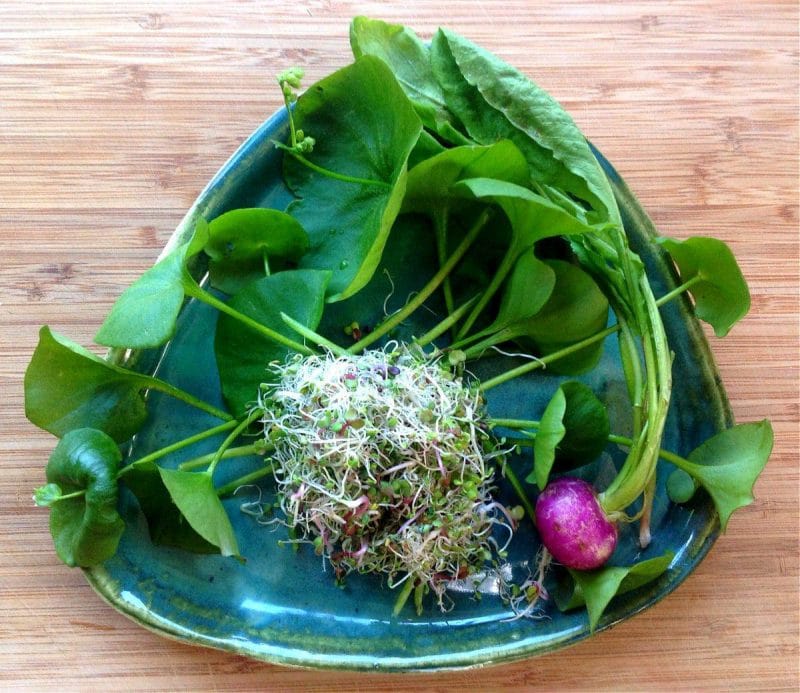 An early spring salad is classic, however. Add a few homegrown sprouts and a fresh radish from the garden (or CSA box) on the side and you have the perfect start to any meal, wild style.
Eager to do more spring foraging? We have over 20 tasty plants you can forage for in the spring including other greens besides miner's lettuce such as chickweed, wild violets, purple dead nettle, and stinging nettle!