I've been interested in foraging for stinging nettles for quite a while now, but I have to admit that I was a bit scared because of the "stinging" part. There's a definite reason that I don't have any tattoos, as I'm not super excited about voluntarily inflicting pain on my own body. I mean, I know that you can (and should) wear gloves while collecting, but then what? How can this plant that literally stings you be beneficial? Well, clearly I had a lot to learn, because after some research I've found that stinging nettles are one of the most nutritious edible and medicinal wild plants out there. You just have to be a little careful while collecting and preparing, but after that it's all good… and good for you!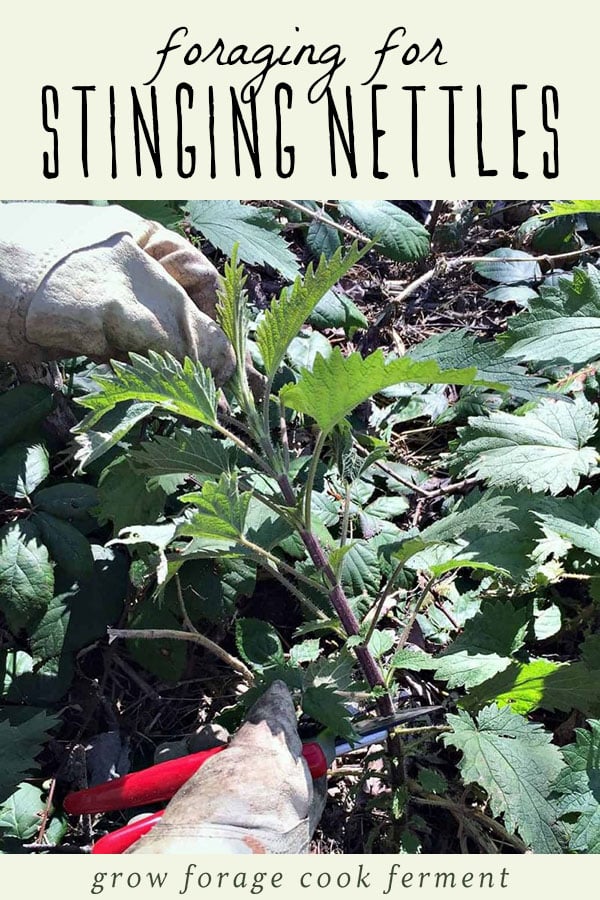 ---
Wildcrafting Weeds
If you want to learn more about the edible and medicinal weeds that surround us and how to use them, check out my eBook: Wildcrafting Weeds: 20 Easy to Forage Edible and Medicinal Plants (that might be growing in your backyard)!
Gather & Root Online Foraging Course
My online foraging course is a great way to learn about wild edible and medicinal plants! Sign up to join the waiting list for the gather + root online foraging course here so that you are the first to know when it opens for enrollment.
---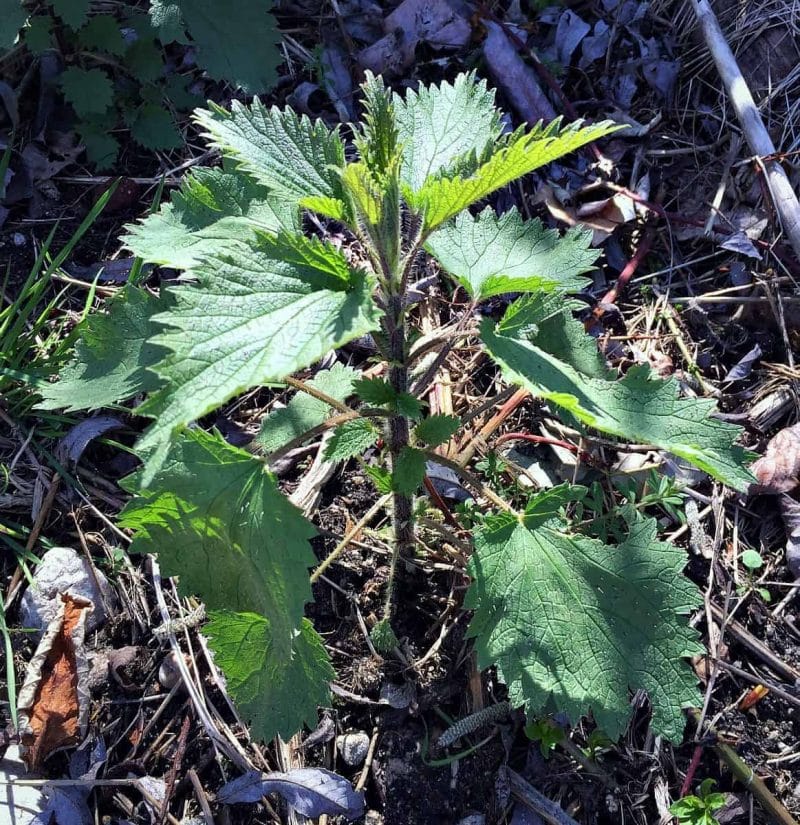 Foraging for Stinging Nettles
Stinging nettles are fairly easy to identify, but if you're unsure you can always give them a little touch to find out for sure. The funny thing is that they won't always sting you right away, especially if you grab them hard, or with rough and calloused fingertips. A light brush with the back of your hand, though, and you're likely to feel it for sure. It took me a couple of tries to get the sting, but when it happened I knew it!
Turns out it wasn't that bad, but I can see that if you were walking through a field of nettles in flip flops it wouldn't be pleasant! The sting did persist for several hours, although it was more annoying than painful. Keep in mind that the stinging hairs cover the plant, but are the most dense on the stem.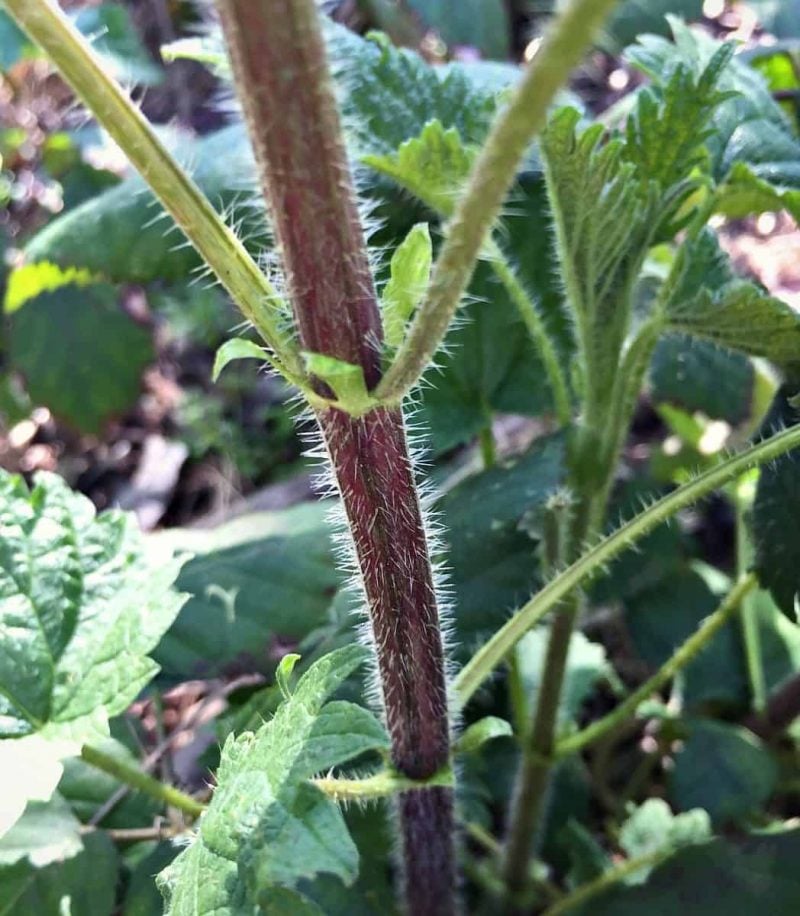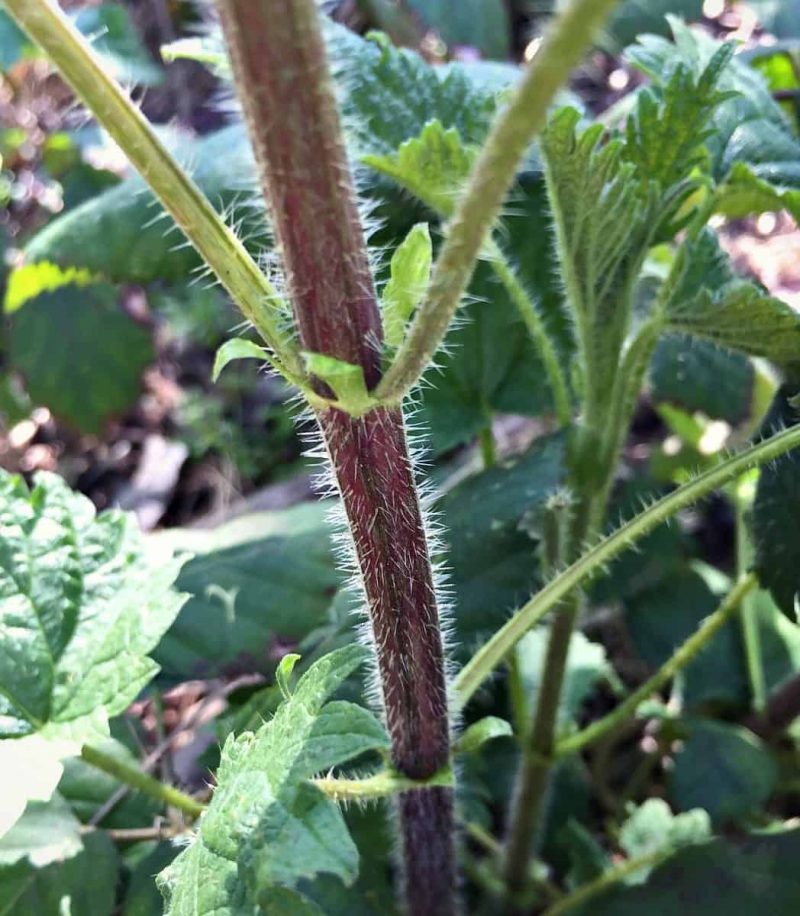 Finding nettles is usually quite easy, and they grow in every Canadian Provence and US state, with the exception of Hawaii. It grows particularly well in the Pacific Northwest because of all the rain we get here, and March and April are the best time to go looking. Nettles tend to like stream banks and disturbed areas. I even found a few among some thick blackberry brambles.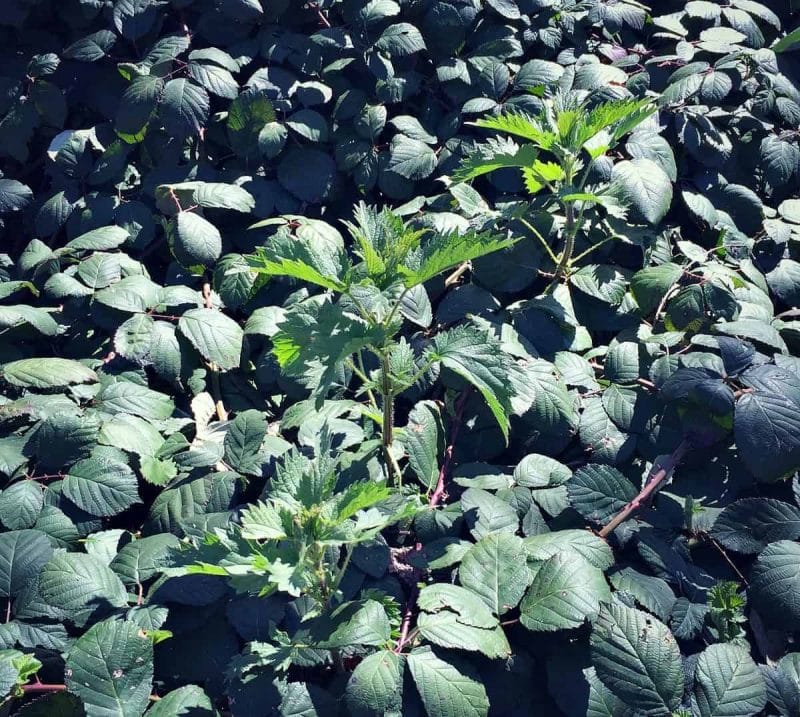 It's best to harvest nettles when they are young, before they flower and set seed. Definitely wear gloves while collecting to avoid the stinging hairs as much as possible.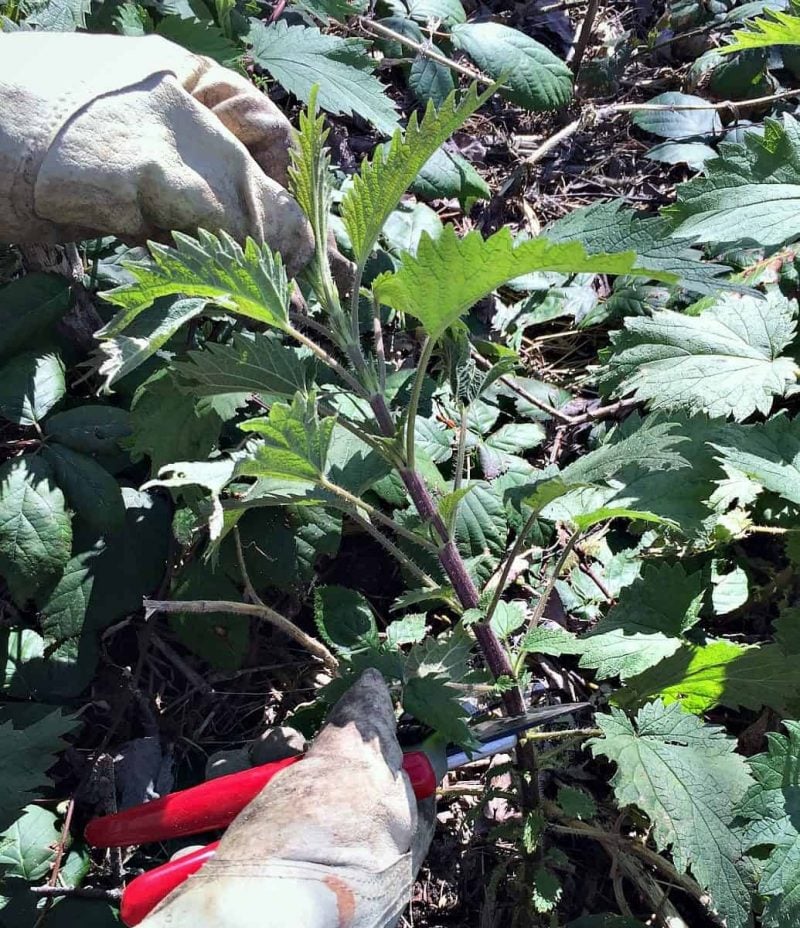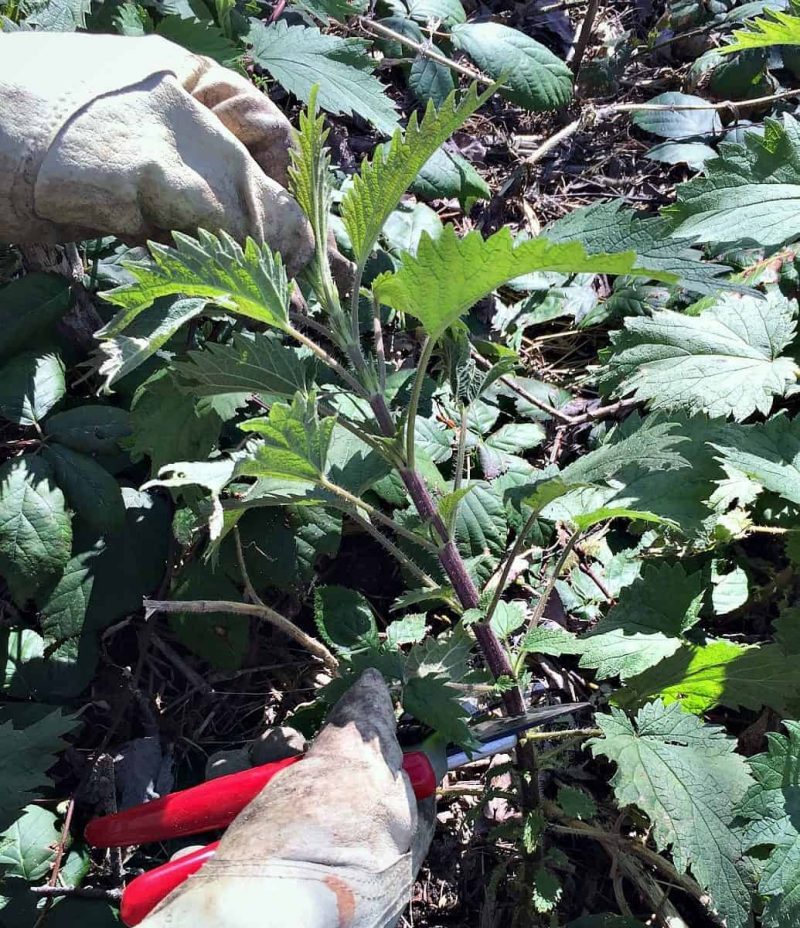 Uses of Stinging Nettles
The real question is, why would you even want to collect stinging nettles? Firstly, they are a very nutritious food. They must be steamed or blanched in boiling water first to dispel the sting, but after that you can eat them like any green. They are wonderful sauteed in butter, or you can even turn them into nettle pesto! It's best to use the most tender tips of the plant for cooking.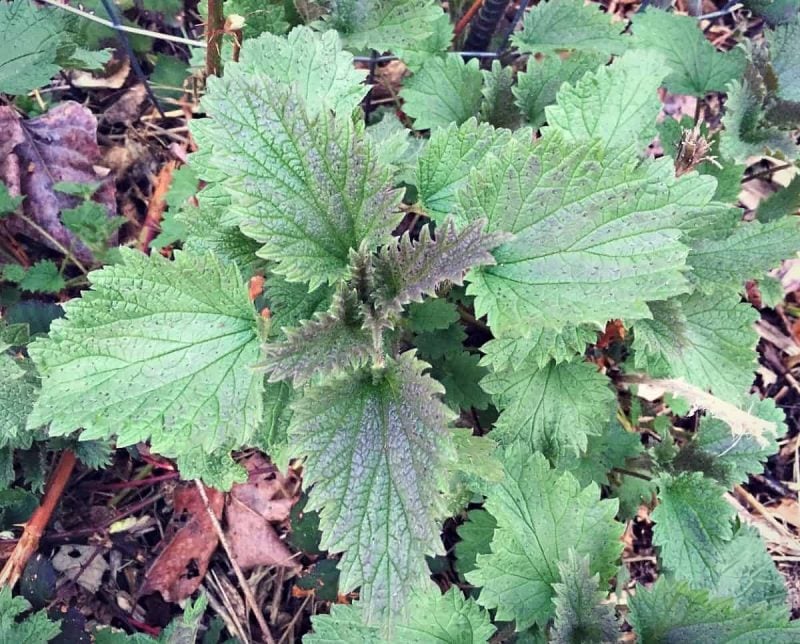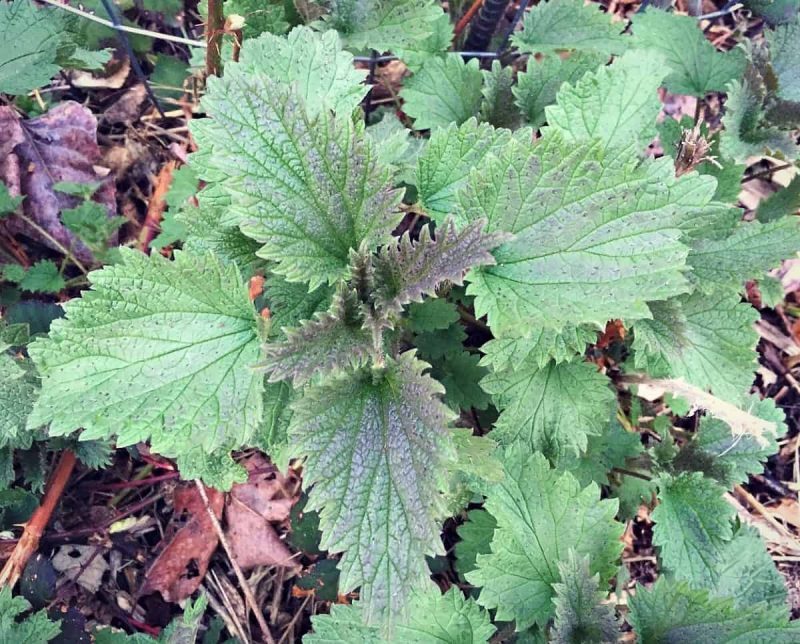 Nettles are an awesome superfood, and they have a large amount of many vitamins and minerals. They are particularly high in vitamins A and C, iron, potassium, manganese, and calcium.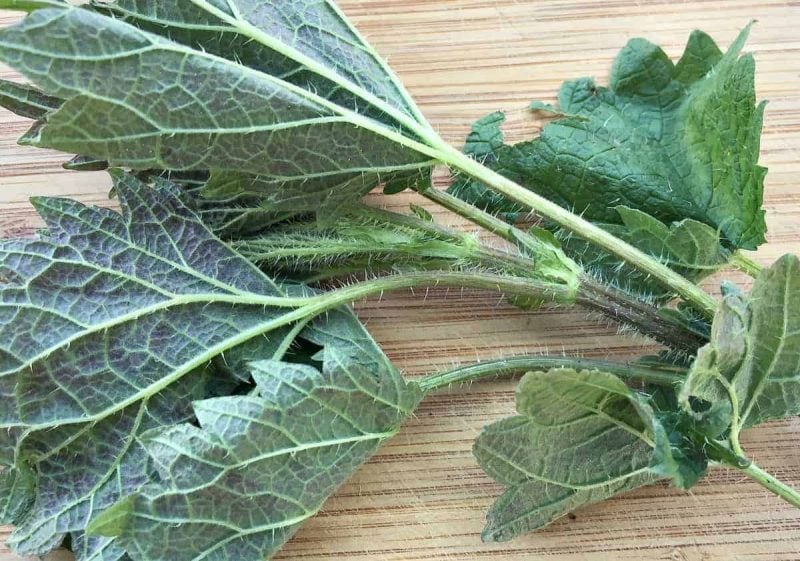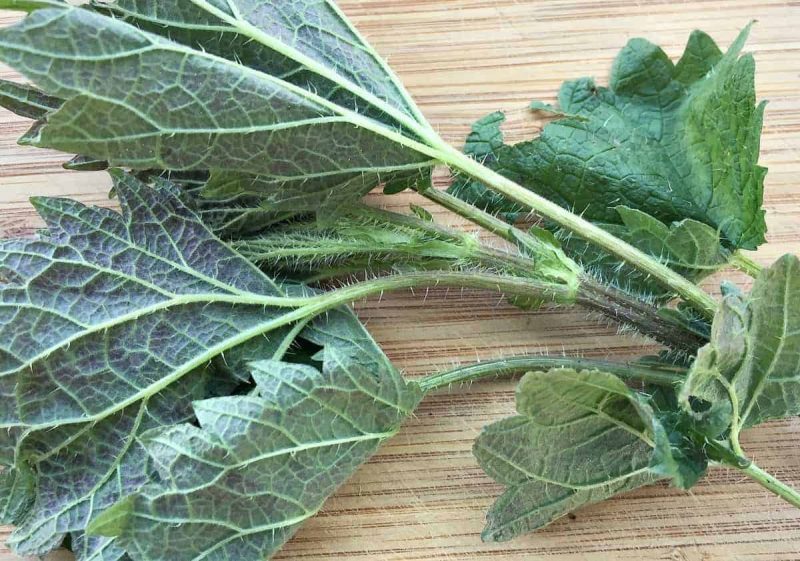 Nettles are also a potent medicinal plant. They are commonly used for kidney and bladder problems, including urinary tract infections. They are also known as an all around tonic for women's reproductive system, and are often used when trying to conceive, as well as throughout pregnancy (check with your doctor or midwife before using it during pregnancy). Because of its high concentration of minerals, nettles are also commonly used for bone ailments such as arthritis and osteoporosis.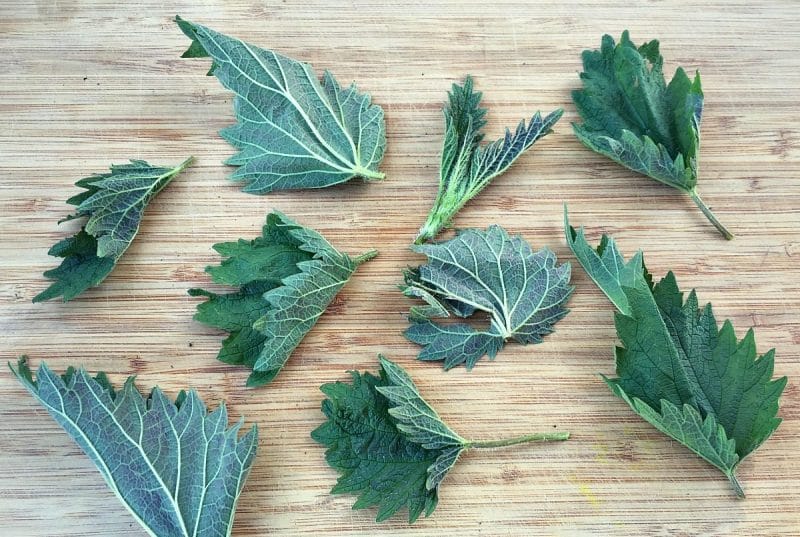 When used medicinally, nettles are often dried and made into a tea, or even better, an infusion. The leaves can be easily dried on a drying screen or in a dehydrator.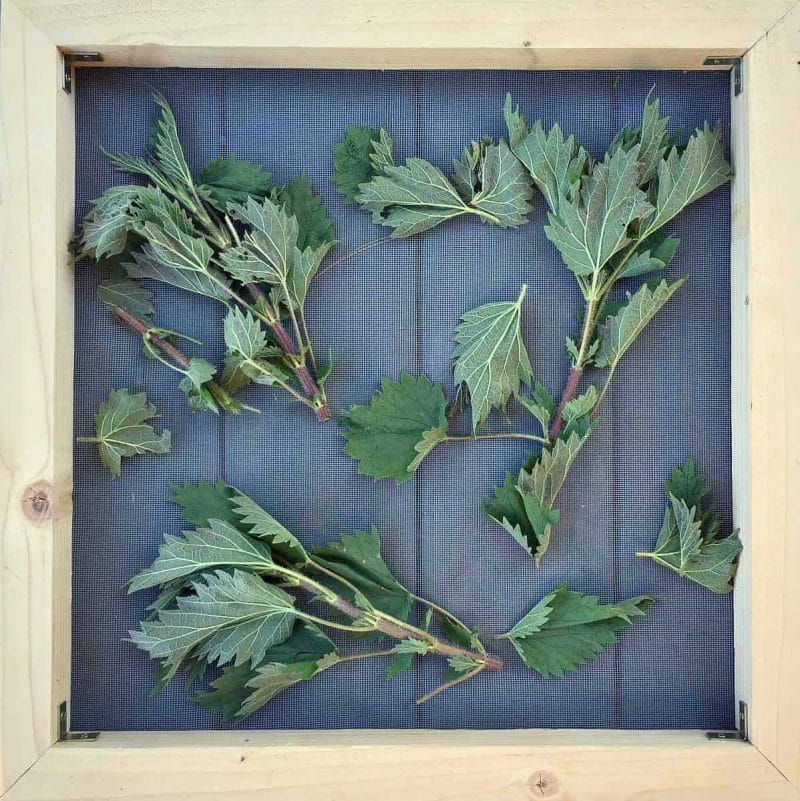 If you can't find any nettles, or it's the wrong time of year for collecting, you can purchase dried nettles from Mountain Rose Herbs.
I've also recently found out that nettles can also be used for fiber, animal feed, and as a type of rennet for cheese making. The possibilities seem endless! Here are some links for further reading on nettles:
I think some nettle pesto and nettle chips(!) are in my near future. I'm also very interested in the medicinal qualities of nettles, and may try an infusion, possibly with other herbs.
Have you ever gone foraging for stinging nettles? If so, how have you prepared them?
Save
Save