Yes, I did it! I made a completely homemade Reuben sandwich, where every single ingredient was made from scratch and home fermented. I have to admit it was a bit difficult to do, mainly because of the logistics involved in making sure that every ingredient was ready at the right time. But, in the end it was totally worth it, and one of the tastiest meals I've had in a long time!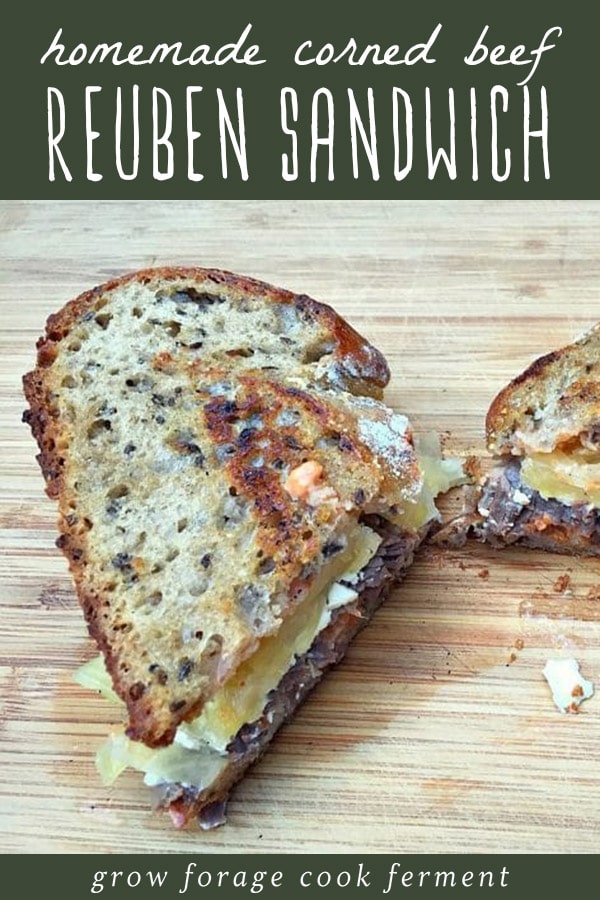 Homemade Ingredients for a Reuben Sandwich
Luckily for you, I have made all the ingredients for this amazing sandwich in other posts, so that you can check them out one at a time to make this for yourself.
What's awesome about this recipe is that everything is homemade and either cured or fermented!
Here is what you will need:
The only thing that I didn't make for this sandwich is the butter to toast it in! I guess there's always next time for that, ha!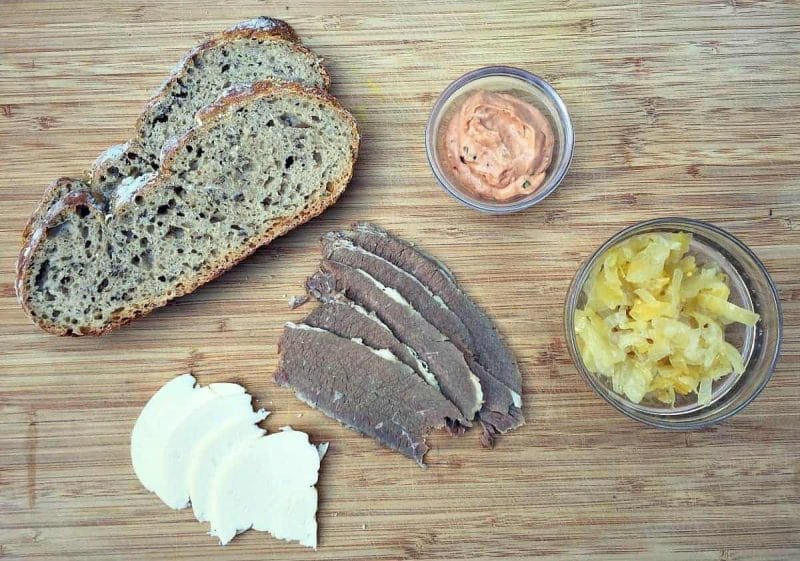 Make the Fermented Reuben Sandwich
Ok, let's assemble the Reuben sandwich.
First spread the Russian dressing on the bread. Then top one side with corned beef, cheese, and sauerkraut.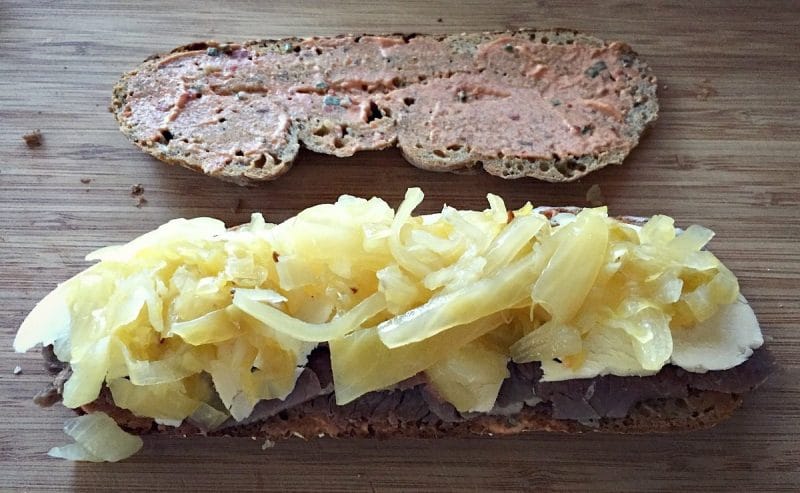 Some people like to heat up the corned beef before putting it on the sandwich to make sure it's hot, but I don't think it's necessary. Do what works for you, though.
Get a cast iron skillet (or other heavy bottomed pan) hot over medium heat, then add some butter. Carefully put your sandwich in.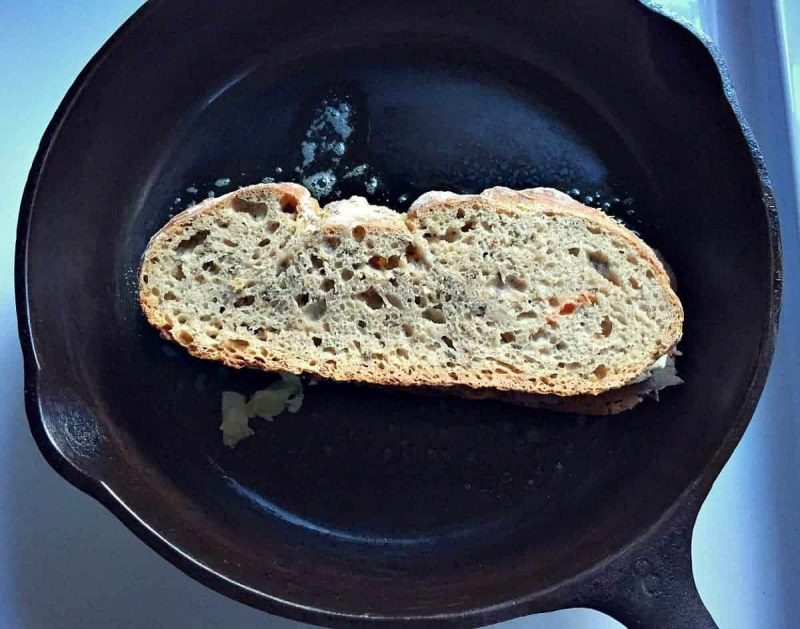 After several minutes check to see if the bottom has browned. If it has, then very carefully flip. You can add more butter to the pan if you wish.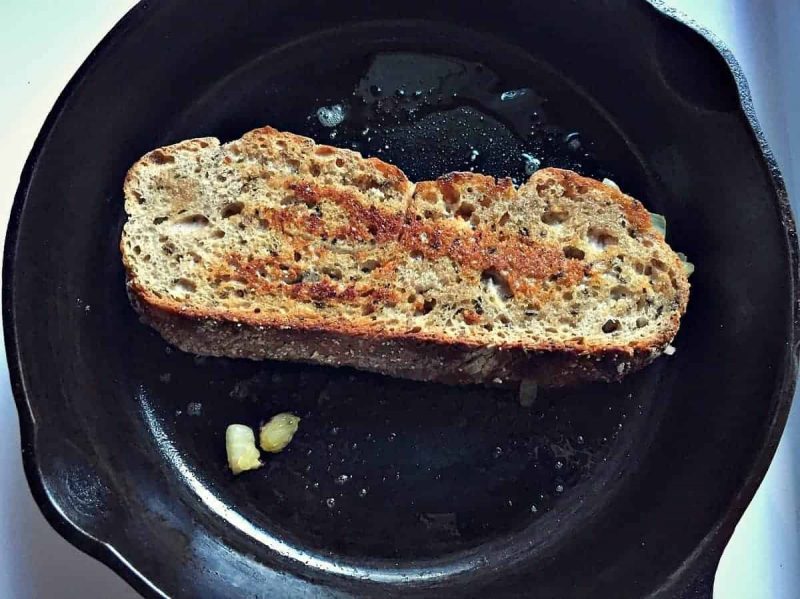 This is when it starts looking and smelling amazing! Once the second side is browned, the sandwich is ready. Yum!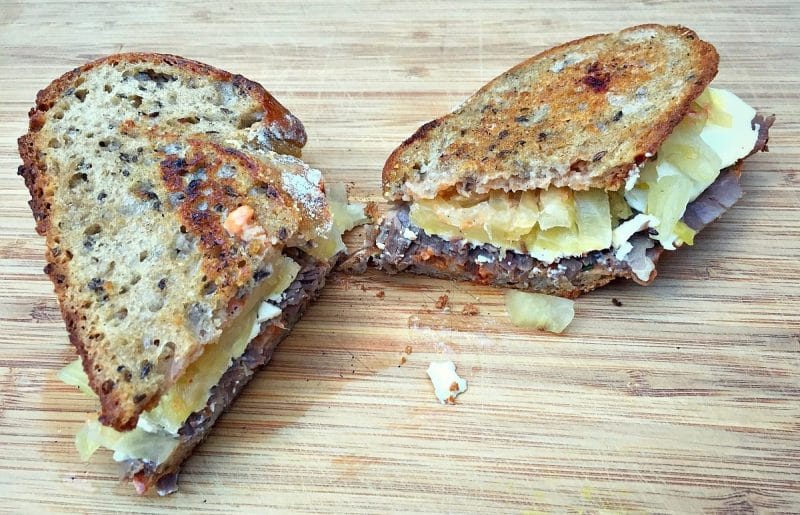 This Reuben was so tasty, I think Joel and I ate them for two days straight!
I guess when you go to all the trouble of making all the ingredients from scratch, you might as well indulge a little. It went extremely well with a glass of homemade hard cider.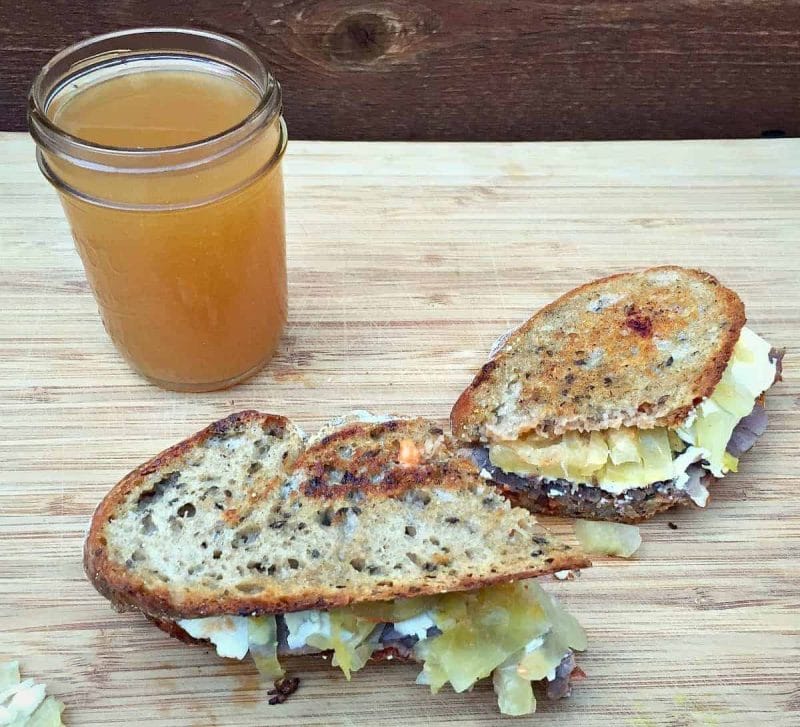 Even though this wasn't a particularly easy feat, I'm so glad that I did it!
It forced me to make homemade cheese, something I've been putting off for a long time.
I love the feeling of knowing that I made every ingredient from scratch, and that each one was fermented in some way. Tasty and good for you!
Have you ever made something totally from scratch, where every single ingredient was made by you first? Tell me about it!
Save