Ketchup is the classic condiment, but in modern times it has strayed wildly from what it once was. Did you know that it started out as a fermented fish sauce, often made with guts and entrails? Doesn't sound too appetizing to me. It then somehow transformed into a mushroom sauce, with other variations made with walnuts. I still sometimes see recipes for mushroom ketchup, which sounds pretty tasty to me, so I may give that one a try someday. Ketchup made with tomatoes didn't start showing up until the late 1800's, and was soon thereafter made and bottled commercially. This is pretty much how we've been eating ketchup for the past 150 years, from a bottle that was bought in a grocery store. The unfortunate thing is that it's filled with sugar (often high fructose corn syrup) and other weird ingredients, and has also become a staple in many kids diets. Commercially made ketchup has been passing as a "vegetable" for far too long. The good news is that homemade ketchup is actually quite healthy, and when it's fermented even more so. Plus, it's super easy to make! Here's how to make fermented ketchup.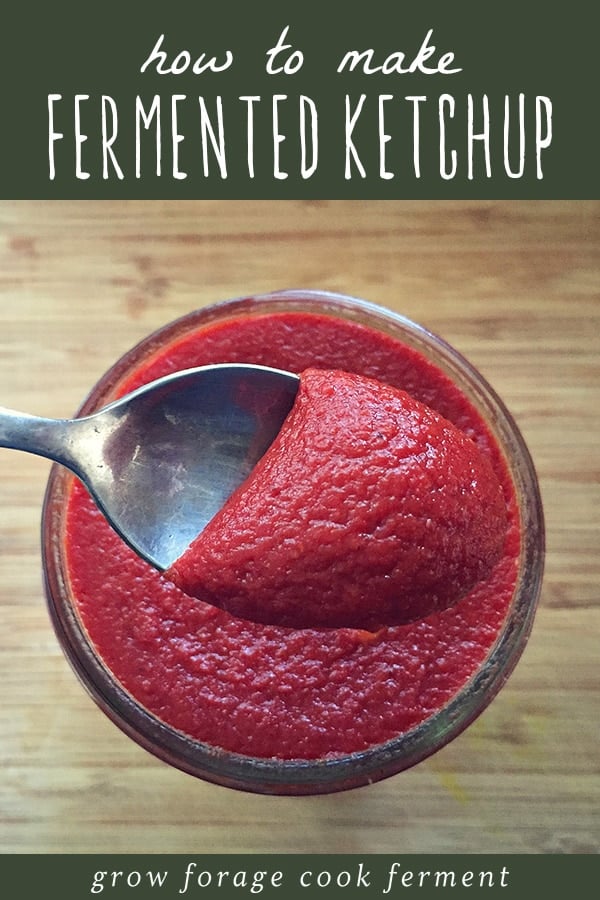 I'm going to admit to you guys that I actually am not a ketchup lover, never really have been. No, not even on french fries. I prefer mustard over pretty much everything, particularly a spicy dijon. This is probably why I haven't made fermented ketchup until now. But, as you might remember from my no knead sourdough rye bread post, I'm on a mission to make a totally homemade Reuben sandwich. This of course involves Russian dressing, which has ketchup as an ingredient. So, I decided to make this fermented version, which makes it tastier and a bit tangier, much more to my liking.
How to Make Fermented Ketchup
Put all the ingredients into a bowl.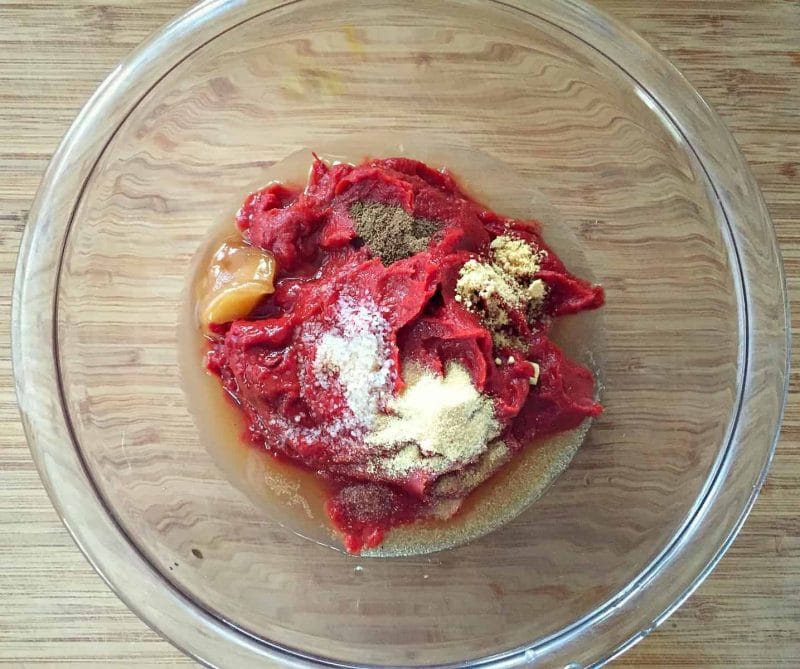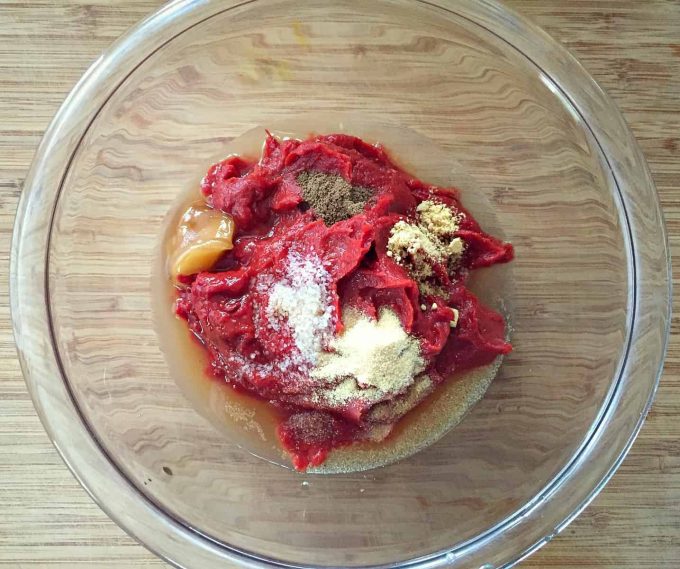 And stir it all together. Don't you like recipes like that?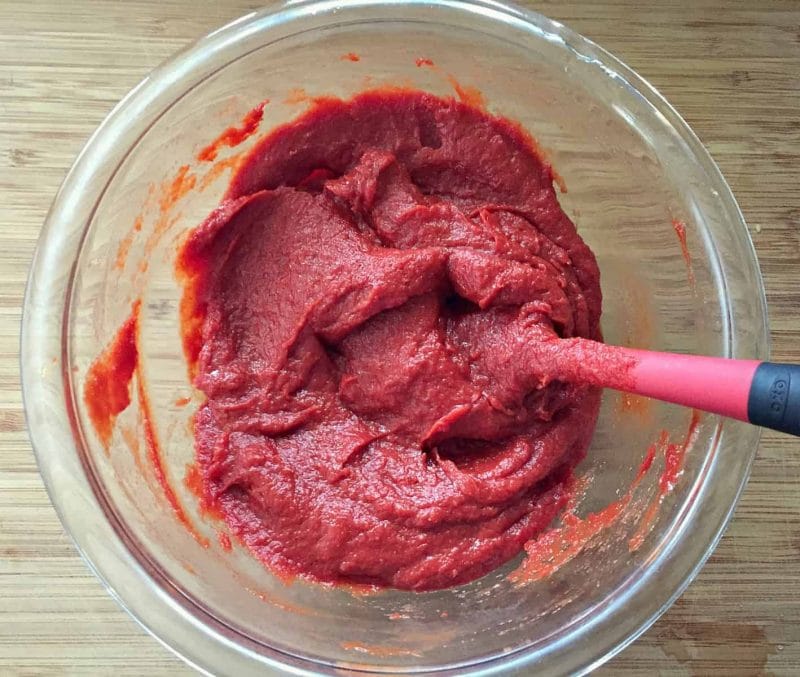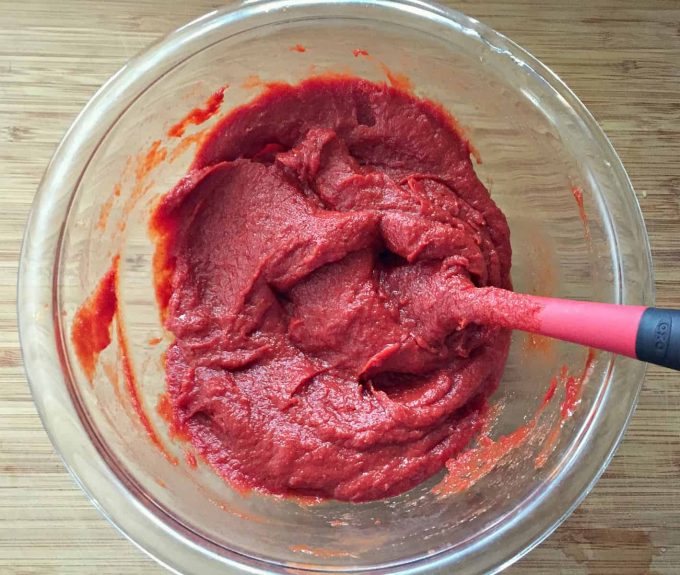 This ketchup is actually pretty darn tasty just like this, but I find that fermenting it for just a few days makes it even better. Put it into a quart jar and top loosely with a lid. If you have an airlock system (such as The Easy Fermenter or Masontops Complete Fermentation Kit) feel free to use it if you wish, but this is a fairly quick ferment so I didn't bother with it.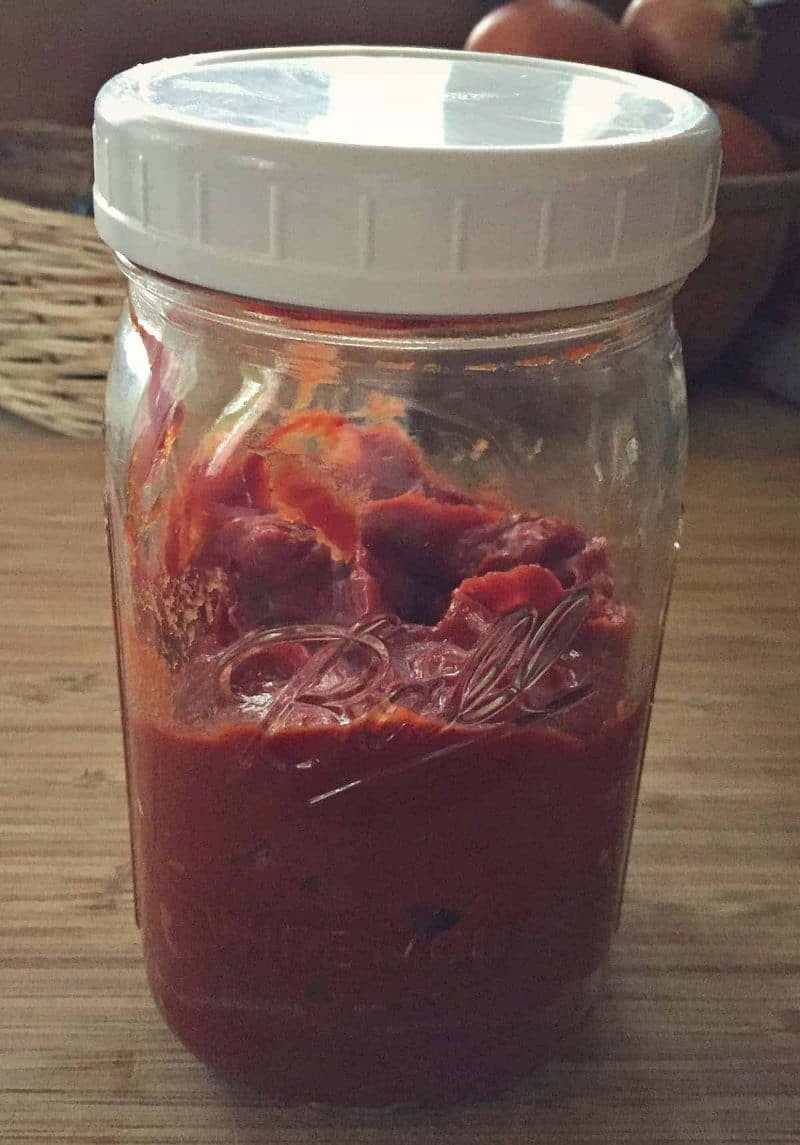 Put in a dark and quiet corner of your kitchen for 3-4 days, then store in the refrigerator. I transferred it into a pint jar, and it was filled exactly to the brim. You can leave it in the quart jar if you want, though.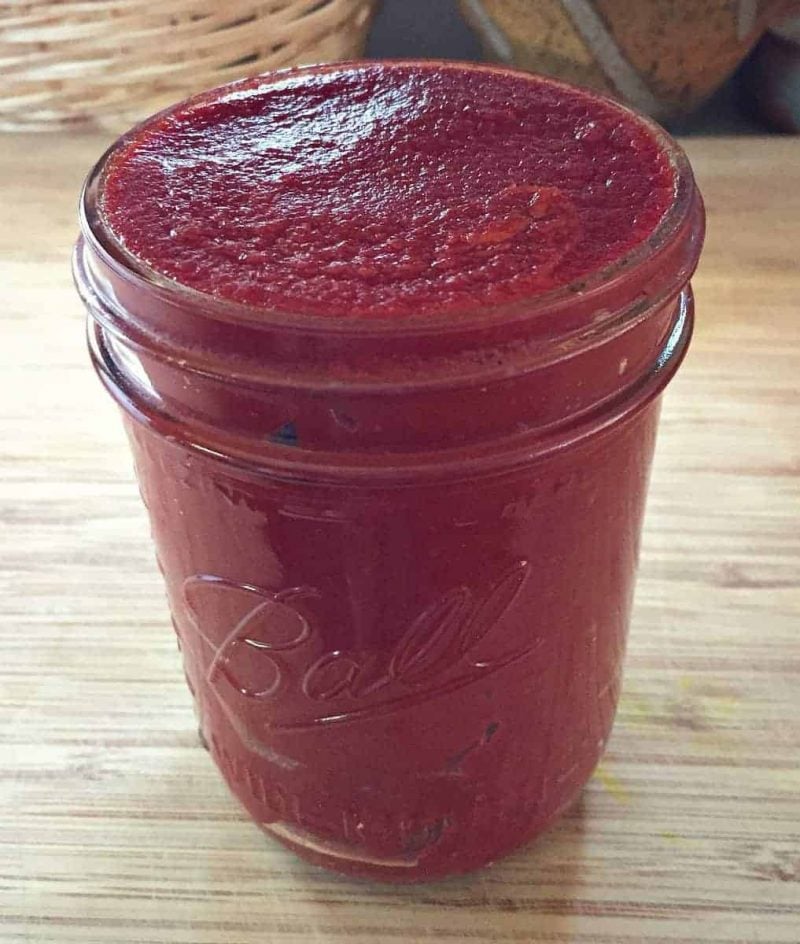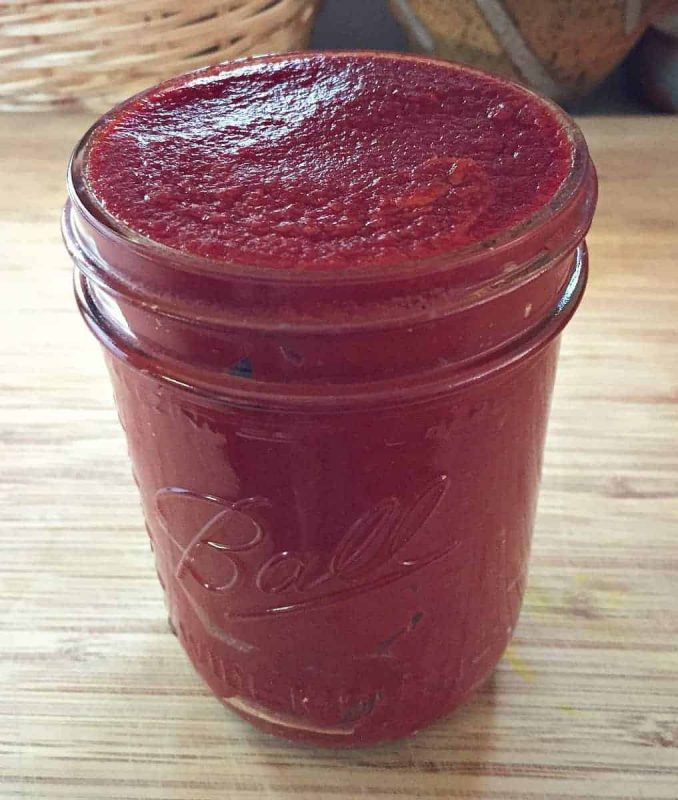 I am really pleased with how this ketchup turned out! I used the brine from my fermented dilly beans, which it gave it a slight dill pickle flavor that I totally love.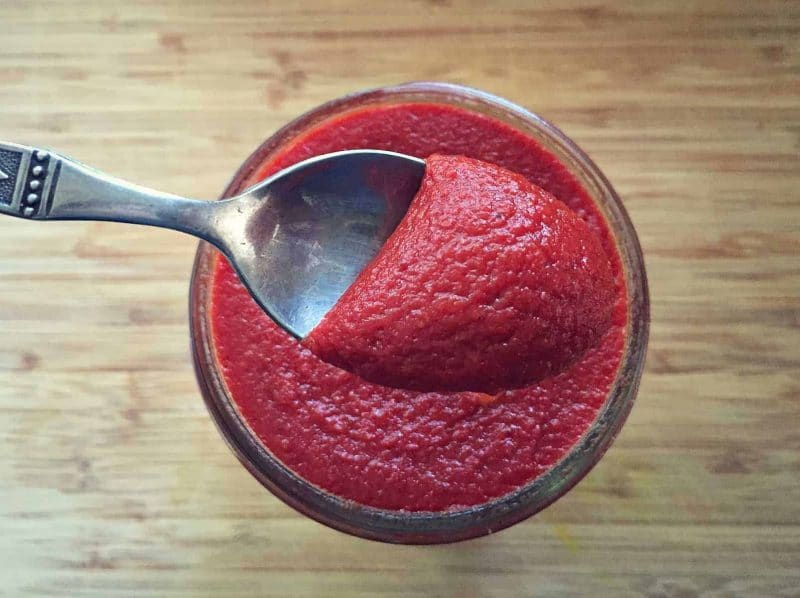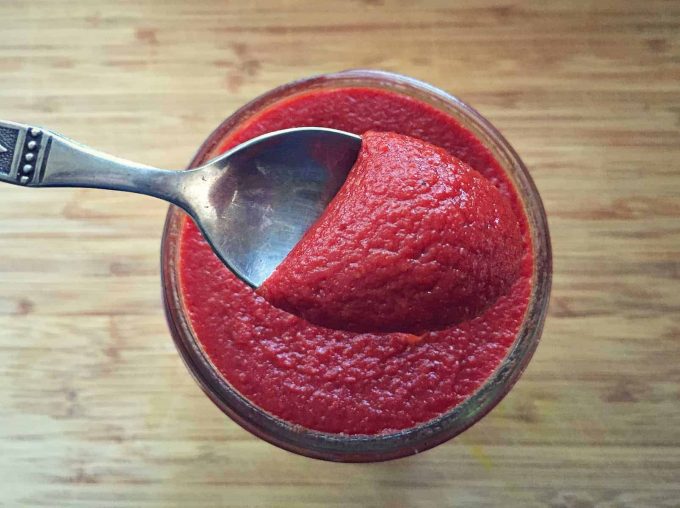 This ketchup can be used just like you would normally, french fries and all.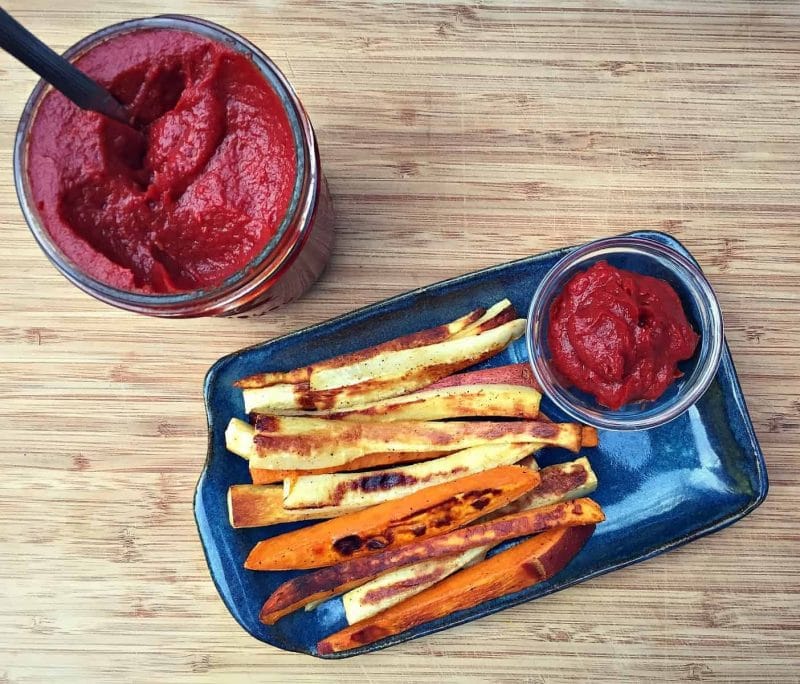 I made some sweet potato and parsnip fries that paired deliciously with this ketchup! I didn't even miss my usual dijon mustard. Yum!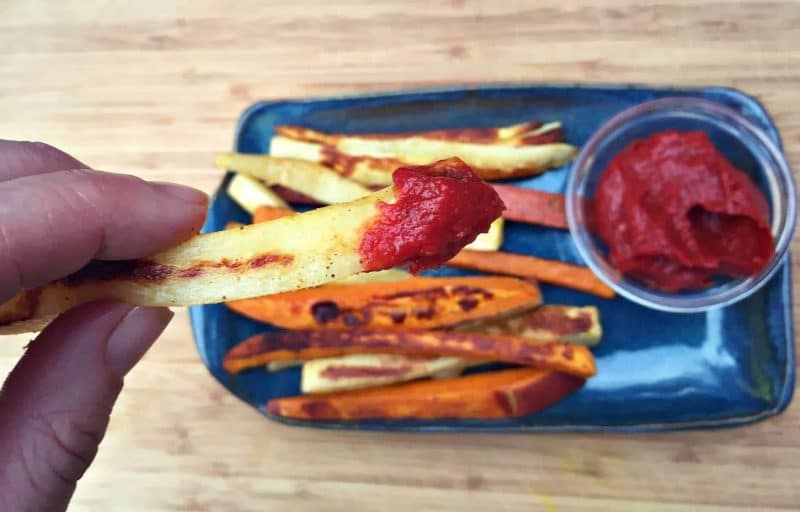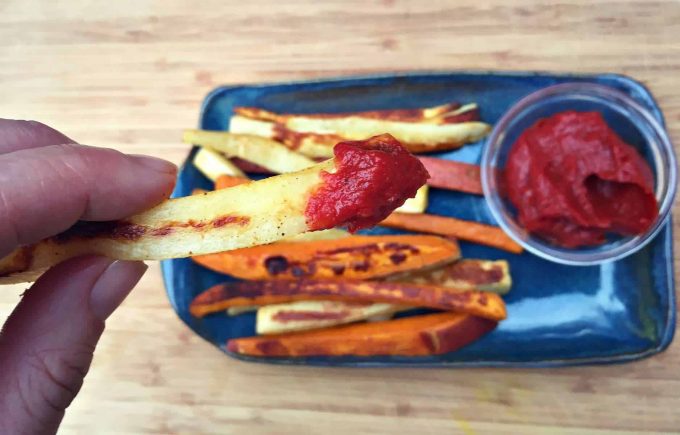 Now I am one step closer to that Reuben sandwich! Plus I have another healthy homemade condiment in my arsenal. Can't beat that!
---
Homemade Condiment Recipes
Learn how easy and delicious it is to make your own condiments and sauces!
---
Fermented Ketchup Recipe
Ketchup is the classic condiment, but in modern times it has strayed wildly from what it once was. Here's how to make fermented ketchup. This recipe is easy to make, sugar free, additive free, full of gut healthy probiotics, and so much tastier and healthier than store bought!
Servings
32
tablespoons (1 pint total)
Instructions
Combine all the ingredients in a mixing bowl and stir until well combined.

Transfer the ketchup into a quart jar and place the lid on loosely.

Place the jar into a dark corner of your kitchen for 3-4 days. Once fermented, store in the refrigerator.
Notes
Fermented ketchup should last for at least a few months in the refrigerator. 
Nutrition
Serving:
1
Tablespoon
|
Calories:
18
kcal
|
Carbohydrates:
4
g
|
Sodium:
93
mg
|
Potassium:
165
mg
|
Iron:
0.5
mg