My end goal in life is to live off grid. I don't know if I will ever accomplish that, but I can dream. I know what it takes from my experience of living in a tent cabin without electricity and only a wood stove for heat during many summers in the high country of Yosemite National Park. But to actually live it full time on my own land would be something that I would truly love.

Living Off-Grid
Teri Page of Homestead Honey is doing just that… living the off grid dream. The good news for you is that she has recently written an eBook titled Creating Your Off Grid Homestead that gives you all the info you need to live your own off grid dream.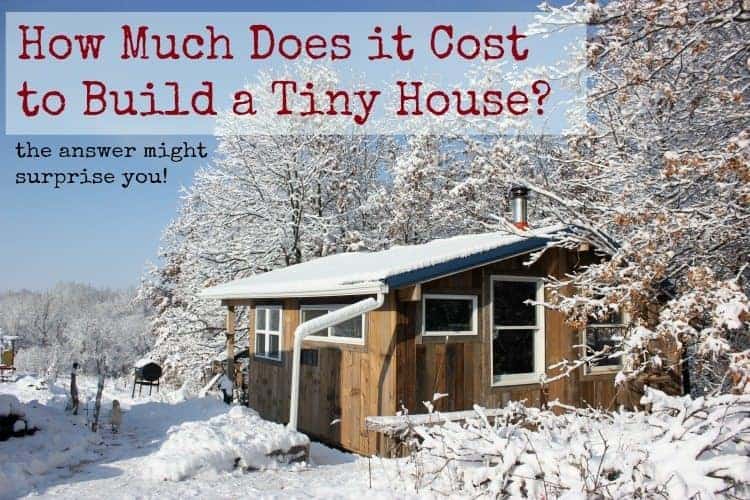 This eBook really hit home for both Joel and I, as it speaks our language. We both read it in its entirety and swooned over what could eventually be our future. We love how Teri breaks down all the costs and speaks realistically about what it takes money wise to actually make an off grid homestead happen.
Water is a huge issue for any homesteader, off grid or not, so this is covered in great detail. Teri talks about their awesome rainwater collection system, and how they plan to make it even better.
This made me really happy because it is so often overlooked. Every living being needs water daily to survive, so it should be your number one concern!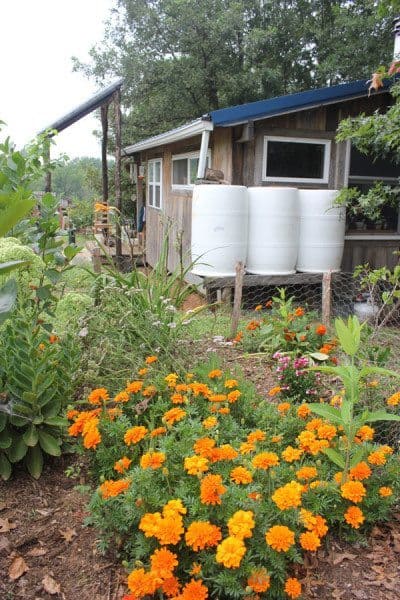 She also talks about what it's like to live without lights, running water, electricity, refrigeration and normal toilet systems. This is all great information that everyone should know about.
It was truly intriguing to read how they go about their daily lives… and are totally happy and thriving while doing it!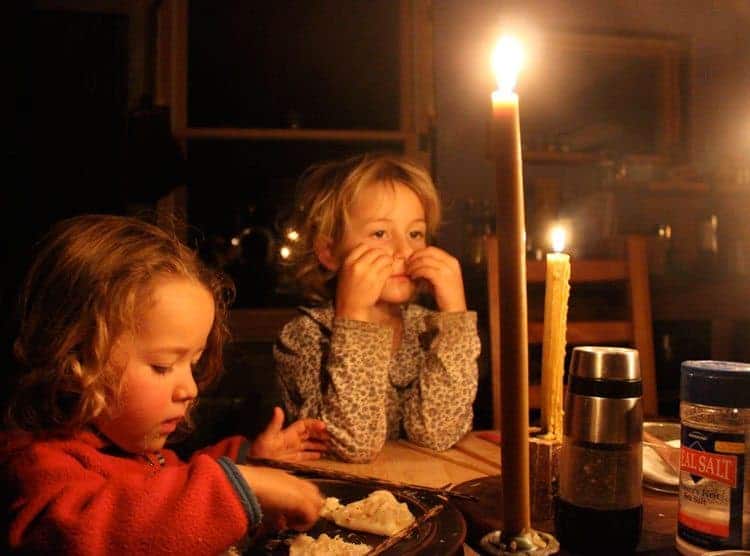 Joel and I also enjoyed reading about how Teri's family cooks. We are cooks at heart, and love real food cooking from scratch.
Their outdoor kitchen set up is absolutely incredible, and they have paid attention to every detail as far as greywater and efficiency goes.
Plus, I loved learning about cooking on and in a wood stove! That is something that I would really like to delve deeper into someday.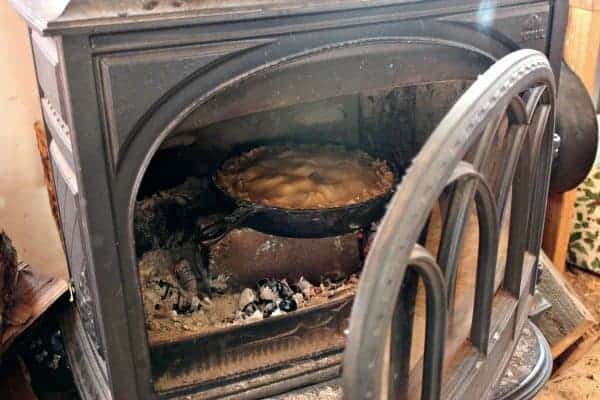 Honestly, though, the best part about this eBook is that it's real. This is something that Teri and her family have lived and know a lot about.
There is no speculation here… it's the honest to goodness truth about off grid living, the wonderful and the complicated. And in the end it makes me wish I had my own piece of land to live out my own off grid dream!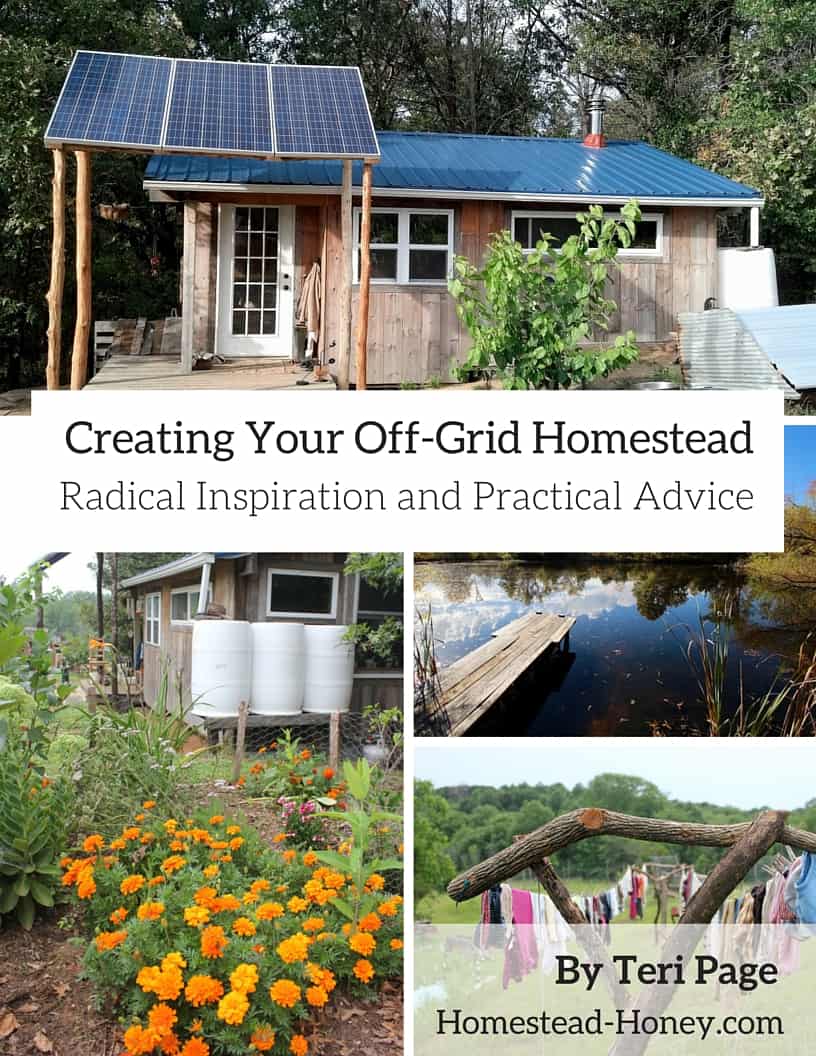 Creating Your Off Grid Homestead is such a great book packed full of really useful information, I can't recommend it highly enough.
Get your copy today, and start making your off grid dreams a reality!