Disclaimer: No cabbages were harmed in the making of this post. Just transformed into something tastier! Today I'm going to show you how to make sauerkraut!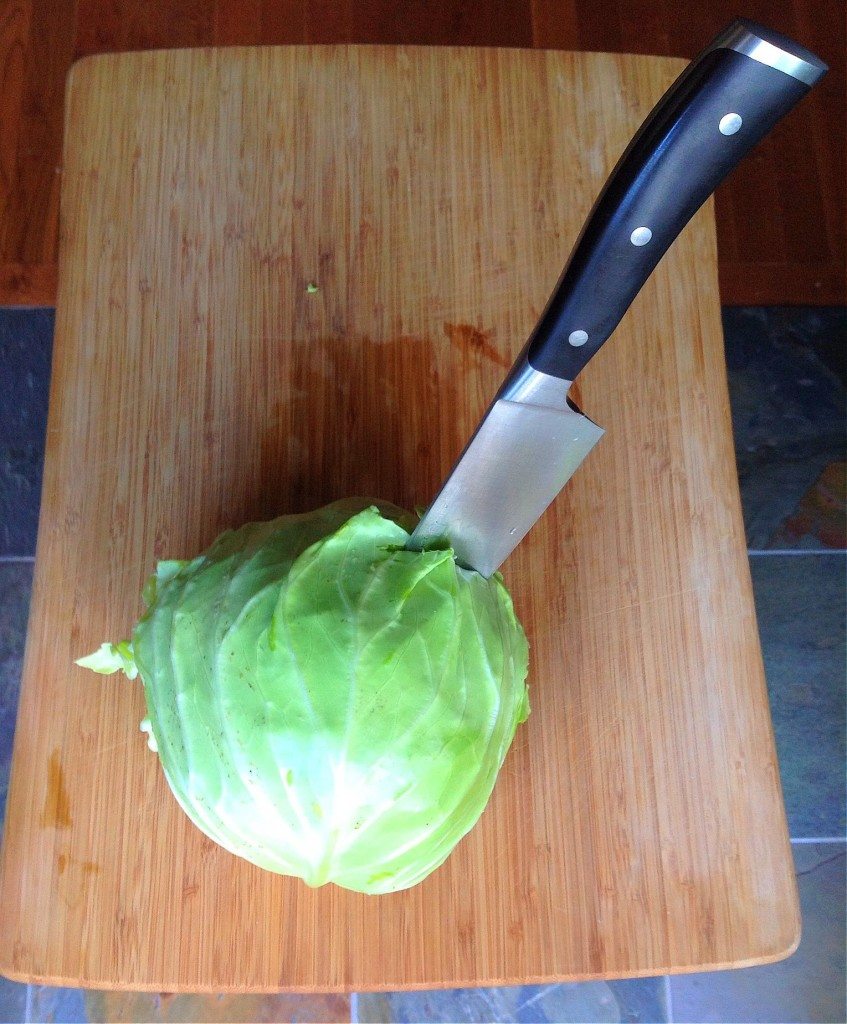 I don't know about you, but I hated sauerkraut when I was a kid. The stuff that came off the grocery store shelf smelled funny and was mushy and weird tasting. I was even a kid that liked weird tasting things, but I just couldn't wrap my head around sauerkraut. What in the hell was it???
Turns out, sauerkraut is one of the original ferments of it's time! Traditionally made from cabbage and a saltwater brine, it is fermented for several weeks (or months, even!) before it is eaten. Lactic acid bacteria, which is present naturally on all plants, does all the work for you and turns the cabbage into something awesome to put on your sandwich. Homemade sauerkraut is amazing and doesn't resemble store bought at all, plus it's super easy and cheap to make. So make some! Here's how to do it.
Let me start by recommending these books by Sandor Ellix Katz, Wild Fermentation and The Art of Fermentation. These books are awesome and I have learned so much from them, including how to make this sauerkraut. Sandor Katz is my hero!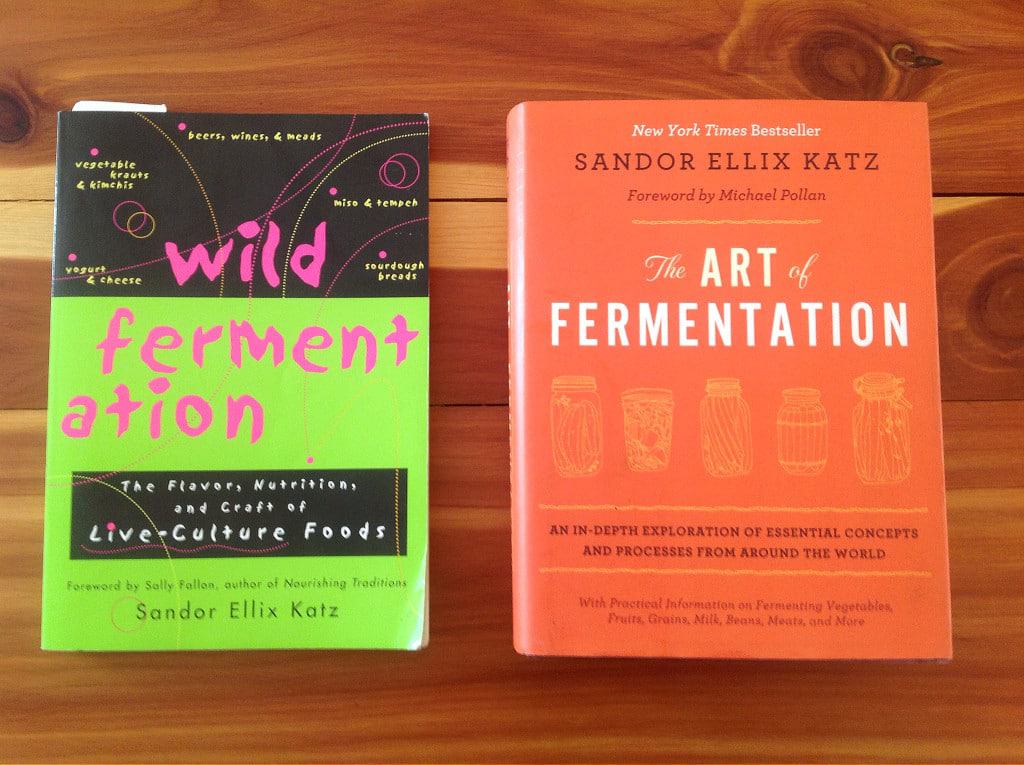 Ok , now here's what you need to get started in your sauerkraut journey: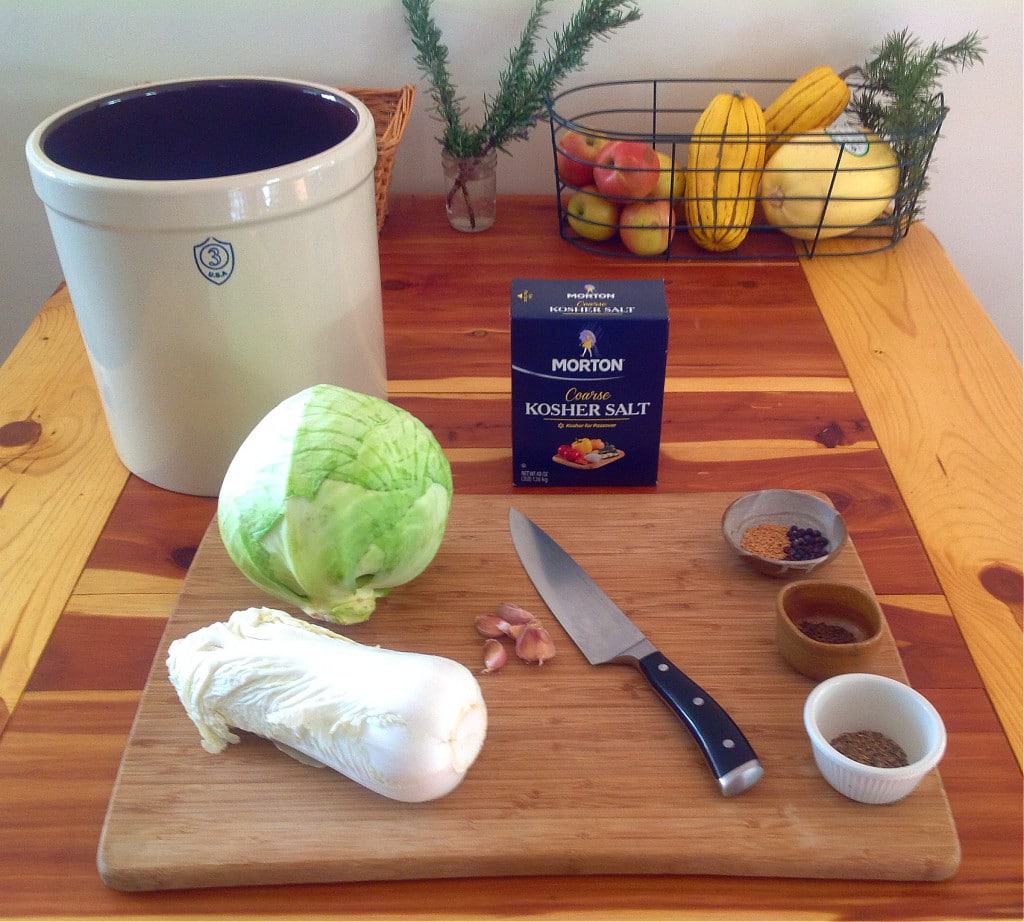 Don't worry if you don't have an awesome ceramic crock like mine (thanks Mom!). I've made all kinds of vegetable ferments in many different vessels in the past, namely large wide mouth jars (which are also great for making kombucha, btw). Or use something you already have, just make sure it's glass or ceramic, not metal as it can react with the fermentation process, or plastic because it's gross.
As for the "spices" I mention, anything goes here, but whole spices work best. In this instance I went classic and used about a tablespoon each of dill seed, caraway seed, mustard seed and juniper berries. Also, I have 2 different kinds of cabbage there, regular green and napa, only because I had them both sitting in my fridge from my CSA and they needed to be used. Any and all types of cabbage will work, feel free to use all green or mix and match different types, kinda like your outfit. My crock could have handled probably up to 4 or 5 cabbages in total, but use as many as your vessel will hold. You can also add other shredded veggies to the mix like carrots or onions or whatever else might float your boat. Roll with it. Whatever.
Anyways, peel away 3 or 4 of the outermost leaves from one of the cabbages and set them aside, we'll be using them later. Shred up the rest of the cabbage as finely as possible, but don't be too particular about it. This is fine: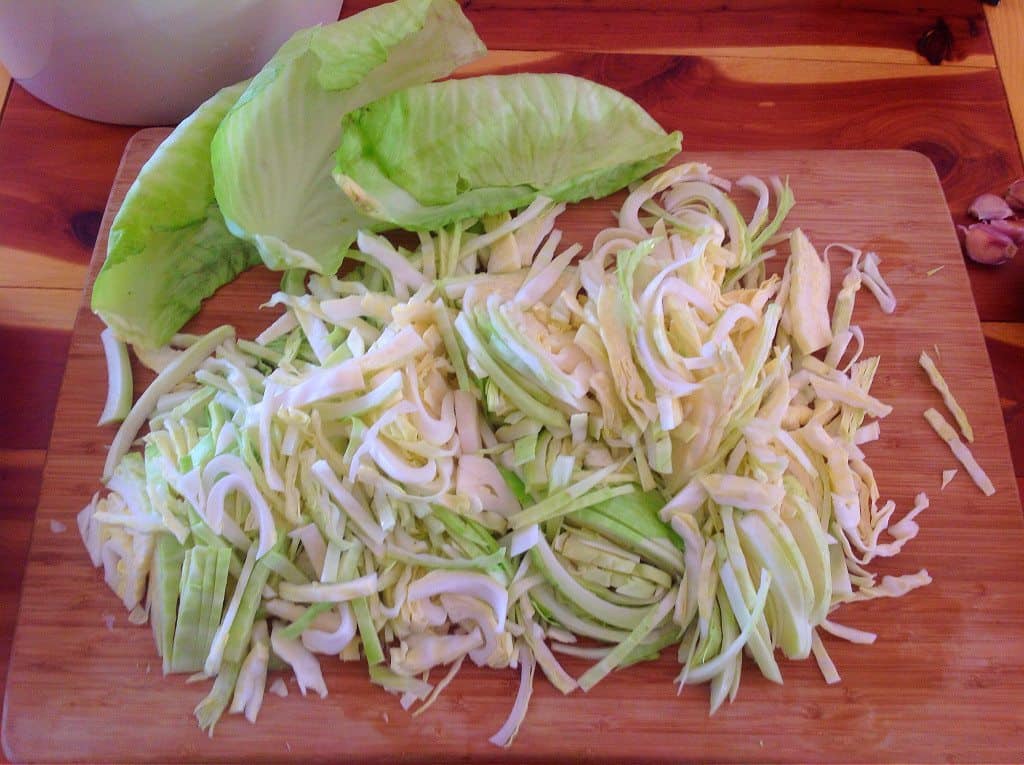 Then you're going to put the cabbage into the fermenting vessel, salting as you go. Cabbage, sprinkle of salt, cabbage, sprinkle of salt and so on until you have all the cabbage in the vessel.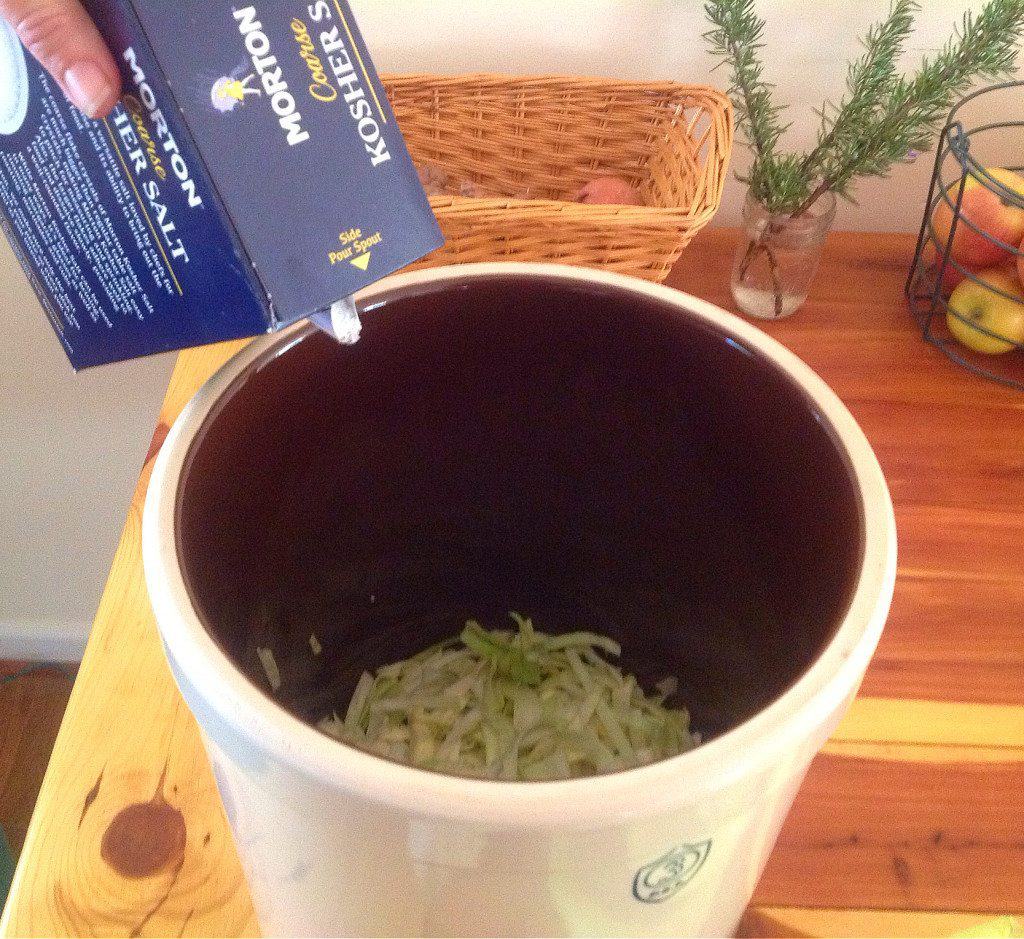 Then comes the fun part, mashing it all around! I did it with a wooden spoon, but anything big and heavy to really pound it will work.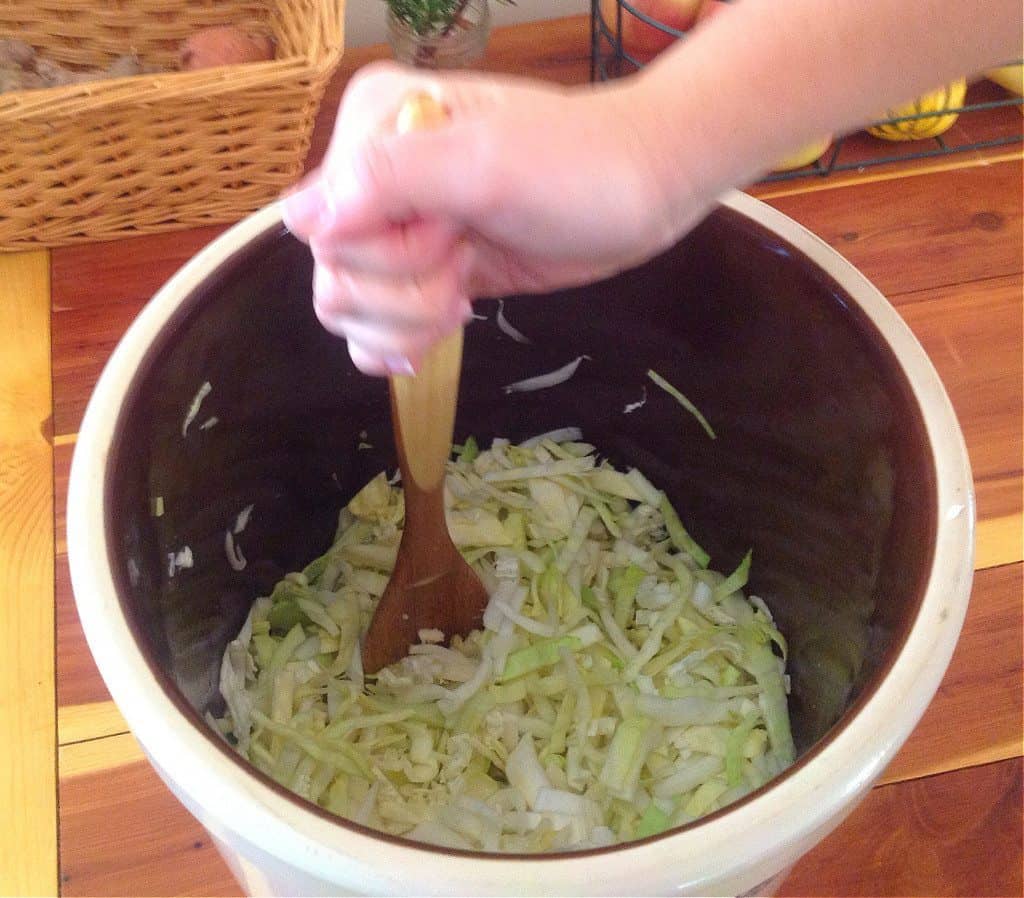 Ok, do that for a bit, then add in your garlic and spices, then mash it all around some more!
You might start to see some liquid forming in the bottom of you vessel, that's good! If you have a lot of liquid, like almost enough to cover it, then your cabbage was probably just picked from your garden, and that's awesome! You can probably skip the next step.
My cabbage, however, was sitting in my fridge for quite some time (cabbages last forever, did you know?). In fact, every time I opened the door to the fridge I would yell at it, "Why aren't you sauerkraut yet?!" and it would yell back, "Because you're too damn busy to chop me up and salt me!" and then I would feel bad.
Anyways, my cabbage didn't yield much liquid, and yours probably won't either, so I needed to add some brine. Make a ratio of 1 tbsp kosher salt to 1 cup water and add until everything is not quite covered. I added a total of 4 cups of brine to mine.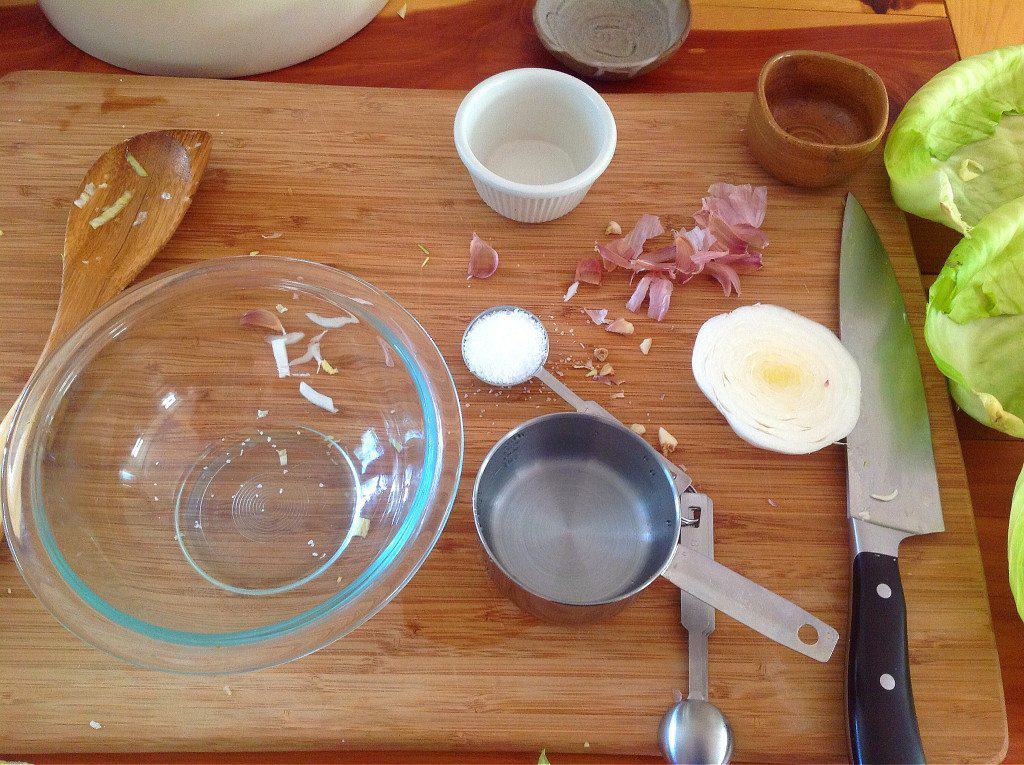 After you add the brine, put the reserved cabbage leaves on top of the shredded cabbage (I knew you were wondering what we were going to to with those!).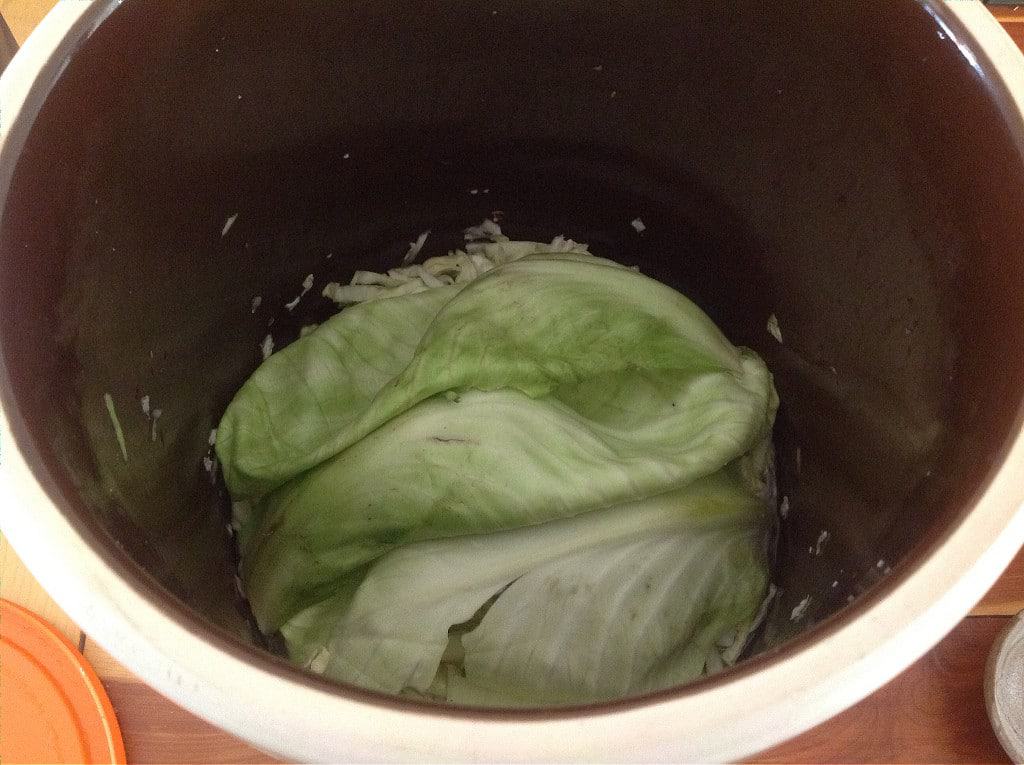 Now comes the hardest part, seriously. You have to find something that will fit inside your vessel, almost the same size but just a little bit smaller. Mine happened to be plastic which I already said was gross (it is), but it's all I could find!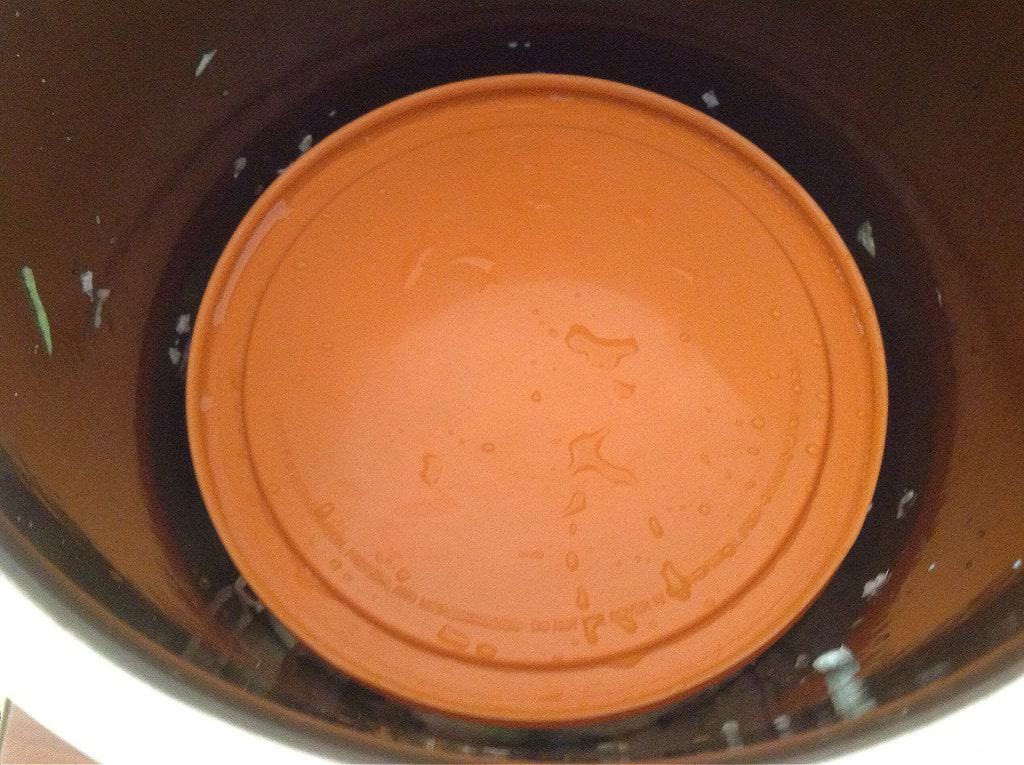 Then put something heavy on top, like a jar filled with water (or rice?) and really push it down hard. You should see the liquid from the brine rise almost over the shredded cabbage. In a day or two it should totally cover it.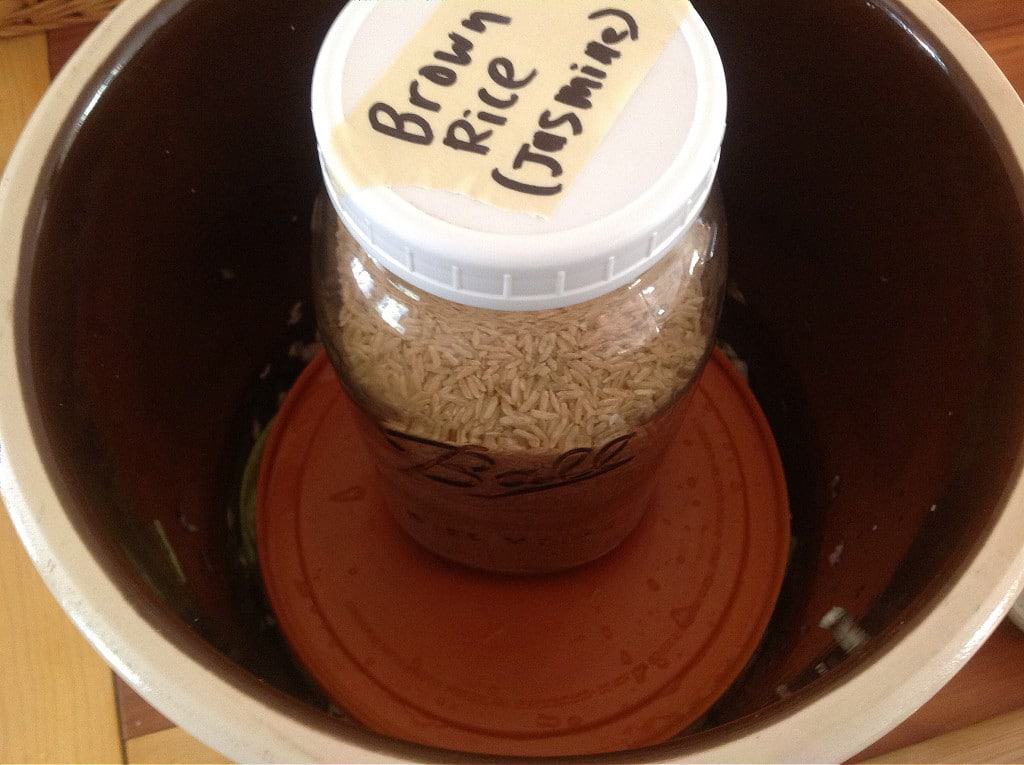 Now you cover the whole thing with a cloth or towel and put somewhere where it will be undisturbed, but easily accessible. Push down on the weight a few times for the first day whenever you think of it, and make sure the brine is completely covering it. It may not be for the first 24 hours and that's ok, but if it's still not after that you need to add more brine.
Don't worry if white scum or mold forms on the top, it's harmless. Just scrape it off as best you can before you eat your kraut. Taste your kraut as you go along, and when you think it's done jar it up and put it in the fridge. This could take 2-3 weeks or even longer. Or, if you have a cold basement or cellar you can just keep it down there and grab a handful whenever you need to keep the scurvy away.
Good Luck! I'll be posting updates and pictures on how my sauerkraut is going!
Update
Here's my sauerkraut about a month after starting it. Tasty as ever!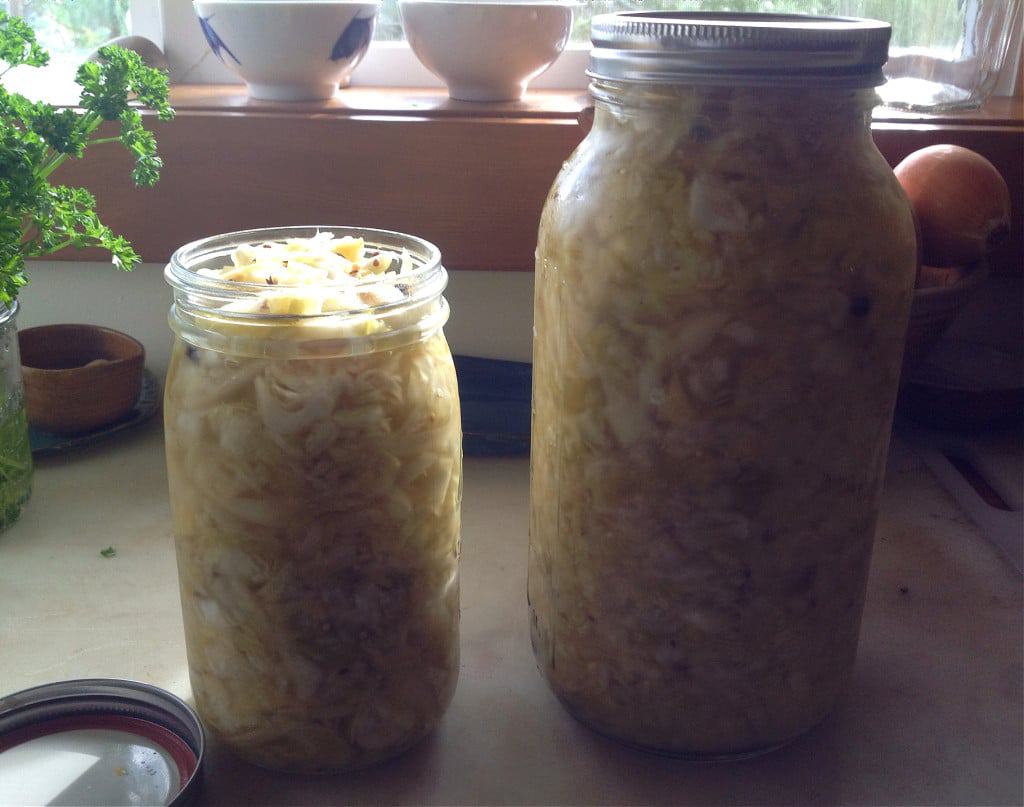 All you need to do when it's to your liking is jar it up and stick it in the fridge. It will ever so slowly continue to ferment, getting better every day. Yum!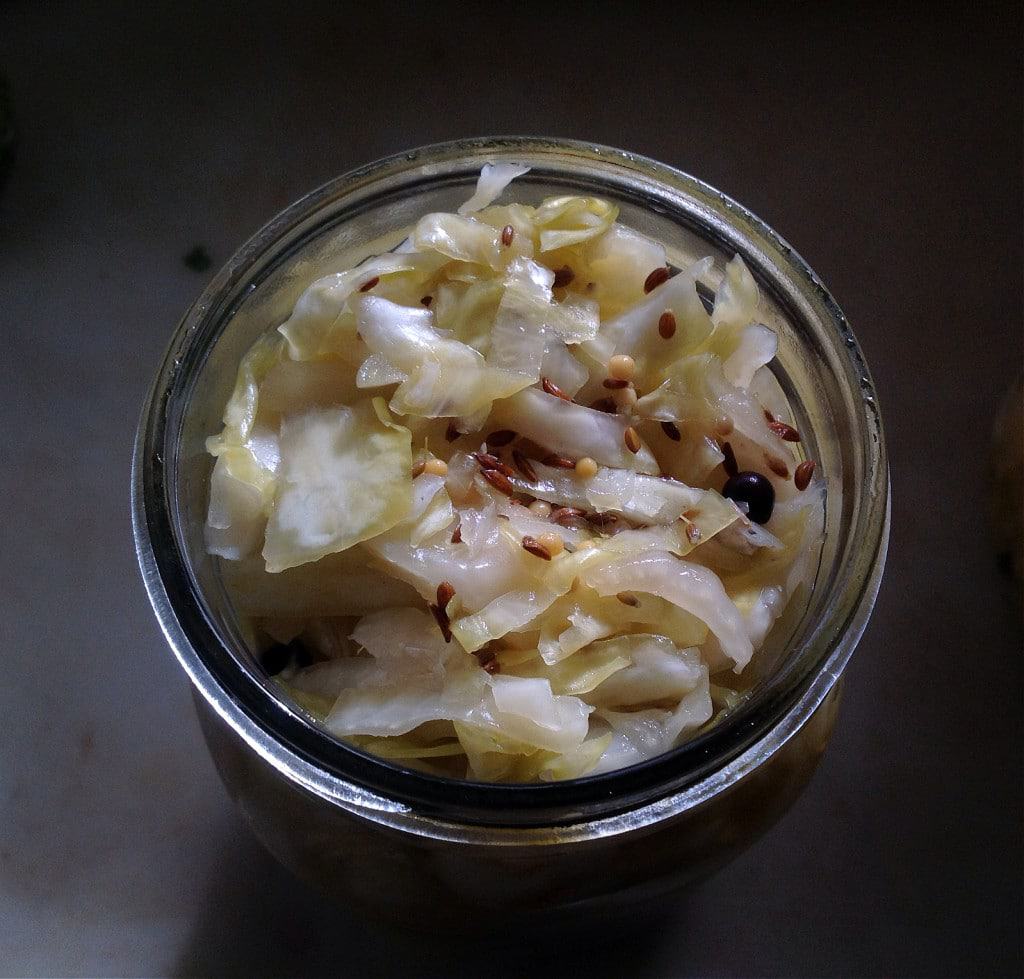 Where's the bratwurst???
Save
Save
Save