Herbs can be powerful allies during all stages of life, including pregnancy. While care must be taken to make sure that you are choosing herbs that are safe for you and the baby, there are a few that are very helpful during this time. In fact, I'm in my third trimester as we speak (yay!), and these five helpful herbs for pregnancy that I'm going to share with you have been what I've turned to time and time again!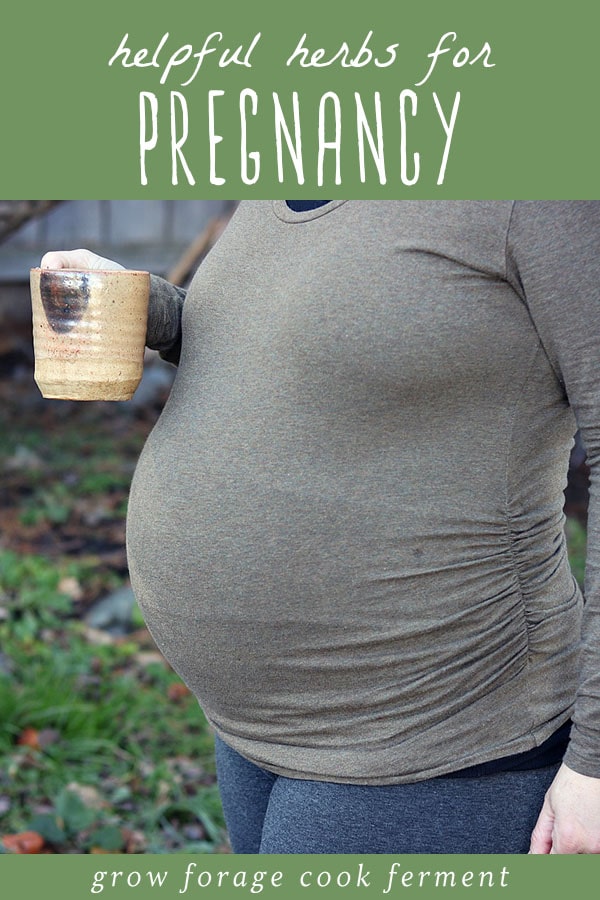 DISCLAIMER:  I AM NOT A DOCTOR AND THIS IS NOT MEDICAL ADVICE. PLEASE CONSULT YOUR DOCTOR OR MIDWIFE BEFORE TAKING ANY HERBS, INCLUDING THE ONES THAT I HAVE LISTED IN THIS POST.
5 Helpful Herbs for Pregnancy
Even though the herbs that I've listed below are generally regarded as safe for pregnancy, please talk to your doctor or midwife before taking any of them. Also, it's best to take these herbs in their whole natural  form, rather than concentrated supplements, which can be dangerous. Please be especially careful with any amount of herbs if you are in your first trimester.
Ginger
If I'm being completely honest, I have had ginger tea every single morning during my pregnancy. I've been adding ginger to my green tea for years, and I didn't stop when I found out I was pregnant. Ginger is great for the immune system, and I've managed to get through this winter without any sickness yet.
Ginger is a powerful natural anti-nausea herb, and may help if you are experiencing morning sickness. I have not felt sick at all during my pregnancy, and I'd like to say it's because of the ginger, but of course I don't know that for sure.
Ginger is one that is sometimes listed in herbs to avoid during pregnancy, but in all my research this is only meant for very large amounts. I would definitely not take any ginger supplements. You may want to avoid it in your first trimester as well, although that is usually when morning sickness is the worst, so ask your doctor.
One nice way to include some ginger beyond tea is to make a ginger syrup. This can then be added to sparkling water to make a lovely ginger ale. You can also make a ginger bug to make your own homemade fermented ginger soda!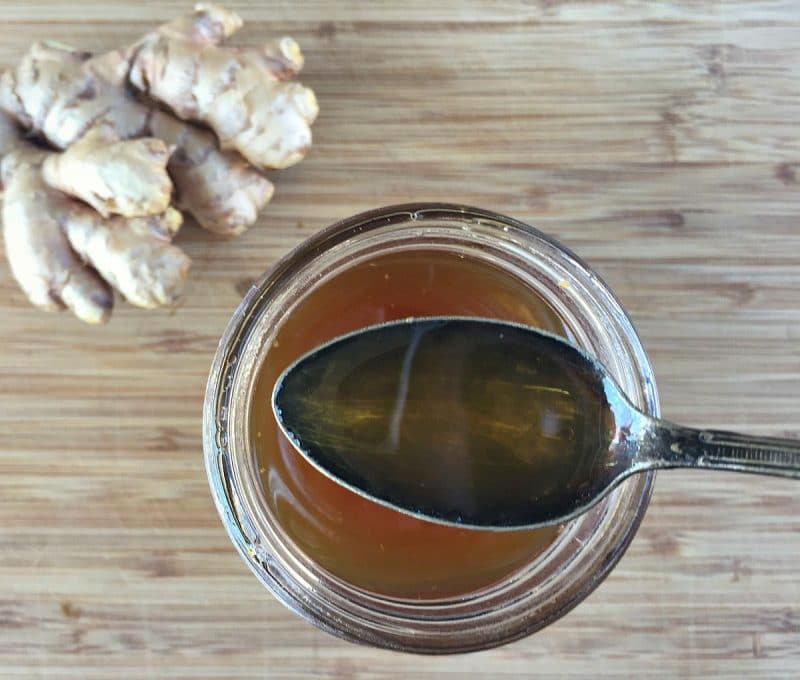 Red Raspberry Leaf
This is one of the most common herbs you will see listed for use during pregnancy, and for good reason! It is said to tone the uterus and decrease the duration of labor. I'm all for that! Plus, if it's the right time of year you may be able to harvest or forage your own.
Red raspberry leaf is high in many vitamins and minerals, including some important trace minerals that can sometimes be difficult to get. The most common way to take red raspberry leaf is to drink it in a tea.
Some professionals say to wait until your second or third trimester to drink red raspberry leaf tea, but many women drink it throughout their entire pregnancy without any trouble. It has been used by pregnant women for centuries!
You can purchase dried red raspberry leaf from Mountain Rose Herbs.
Chamomile
A hot cup of chamomile tea is nice any time, but is especially nice when you are pregnant. Chamomile is a relaxing and calming herb that can help you to de-stress and sleep better. Even just the smell of fresh chamomile flowers makes me feel more relaxed!
Growing your own chamomile is easy, and I always make sure to plant some every spring. You can also buy dried chamomile flowers from Mountain Rose Herbs.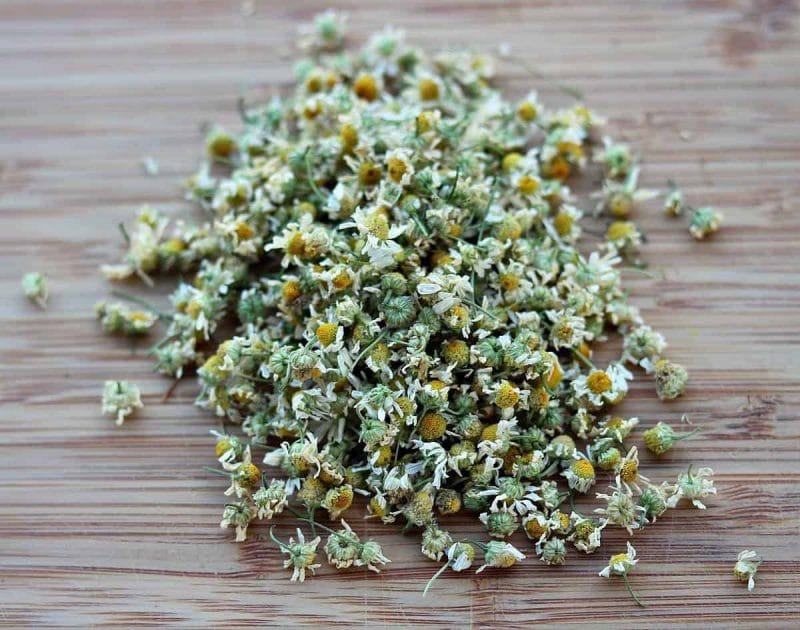 Peppermint
I have really begun to love peppermint tea during this pregnancy. It is such a nice treat at the end of a long day, and I've been drinking it most nights since the second trimester. Peppermint is great for digestion and can help settle an upset stomach, so it may be beneficial if you have morning sickness.
Growing any kind of mint isn't hard, but you can also purchase dried peppermint from Mountain Rose Herbs.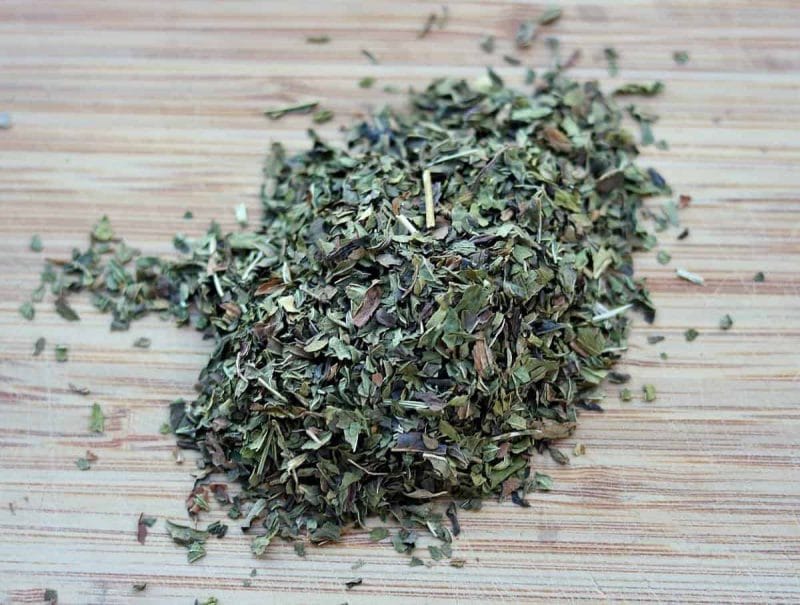 Witch Hazel
This is the only herb that I've included that is for external use. Witch hazel is an amazing astringent herb that can almost completely get rid of hemorrhoids, which is a common issue during pregnancy. It is also great for helping with postpartum healing, skin ailments, acne due to hormones, as a facial cleanser, and for vericose veins.
The whole herb made into a strong tea and applied after it cools is the best route to go rather than buying the prepared versions, as it is much more effective. You can also add a sachet of witch hazel leaf to a bath.
You can purchase dried witch hazel from Mountain Rose Herbs.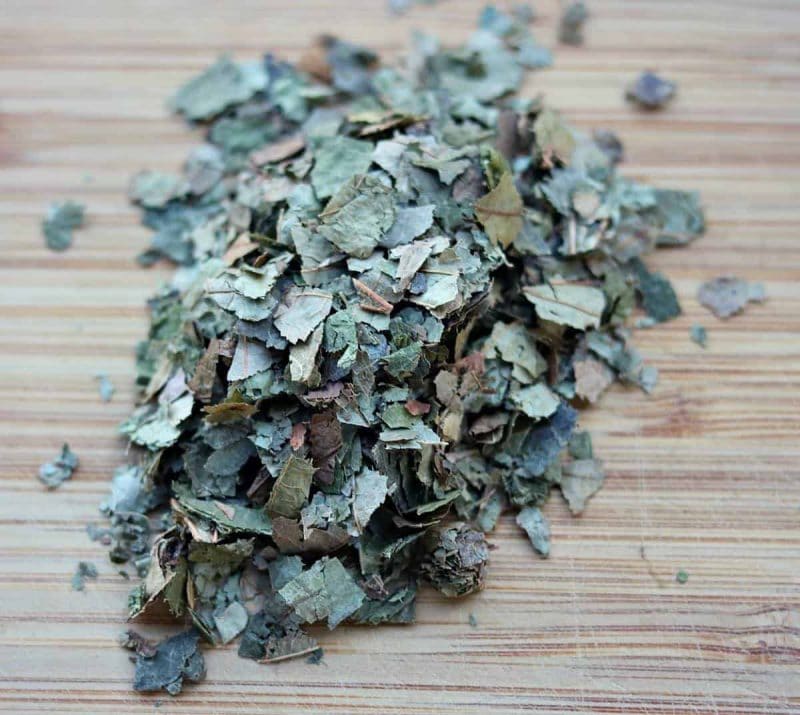 Now that I've told you what herbs are generally safe to use while pregnant, here is an extensive list of herbs to avoid.
I hope you find this list of five helpful herbs for pregnancy useful. Please share with all of your pregnant friends!
Did you or someone you know use any herbs during pregnancy?
Save