It seems as though everyone I know either has a child in diapers or is pregnant, including my sister who is due to give birth any day! So, it seemed fitting for me to make something for babies from the Introductory Herbal Course that I'm taking from the The Herbal Academy. This course has been a wealth of knowledge for me, and the herbal recipes that are included all look amazing. Trying to avoid all the nasty chemicals in traditional medicine is important for all of us, but especially for babies and children. For instance, regular diaper rash creams can sometimes contain questionable ingredients that you wouldn't want to put on your sweet little one.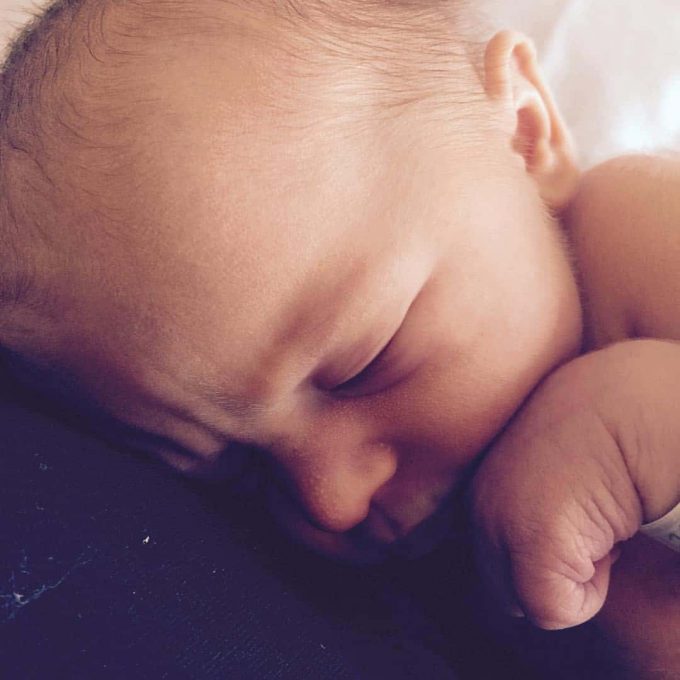 But, when I saw the recipe in my course for an herbal diaper rash salve, I knew that's what I should make to share with all the beautiful new mamas surrounding me!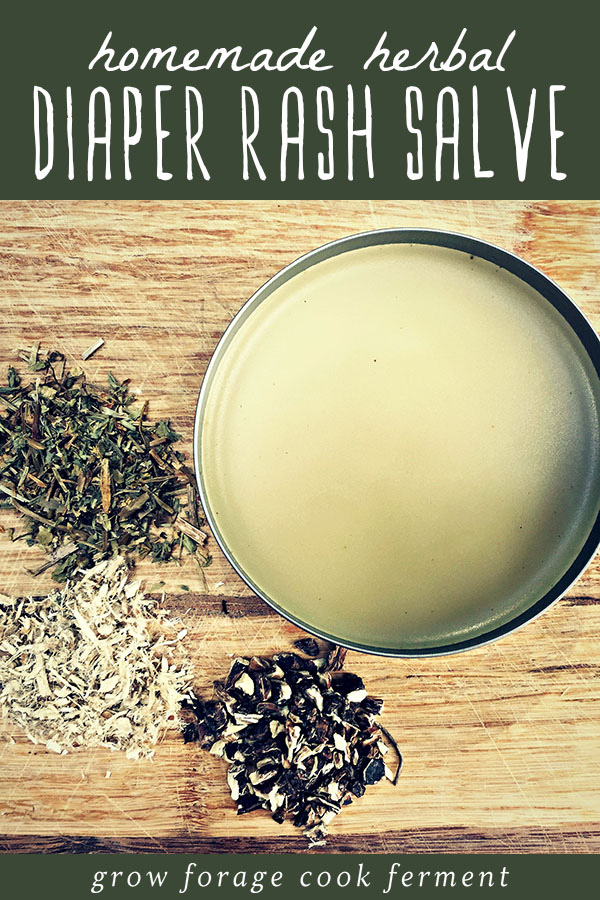 This recipe is actually quite simple, as long as you have infused herbal oils on hand. The more I progress in my herbal studies the more I realize how important it is for you to have these oils at the ready. Then, whenever you need to make a salve or cream with specific herbs, you can just reach for the oil that you need and whip it up in no time.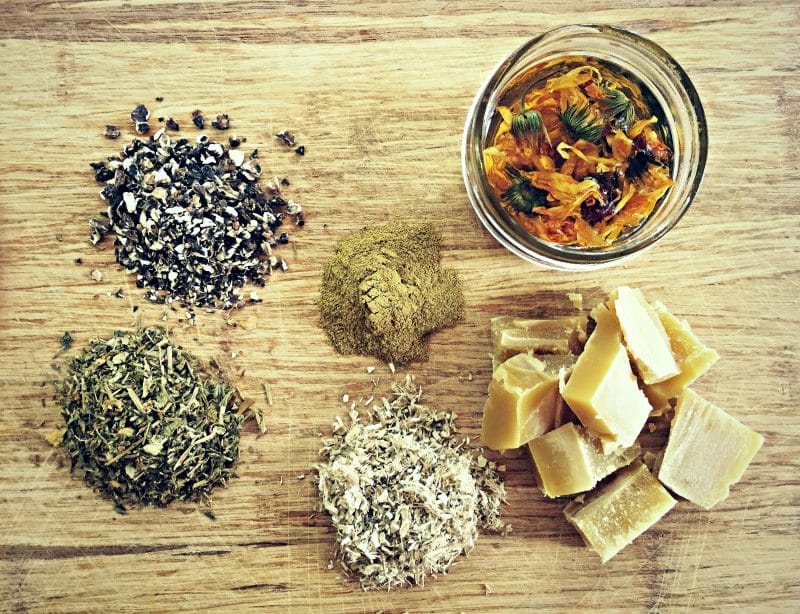 Here is what you will need to make this herbal diaper rash salve:
The recipe in the course calls for sweet almond oil mixed with 8 drops lavender essential oil instead of the infused oils like I used here, so you could definitely use that instead. I really think the the healing qualities of calendula are beneficial in this salve, however, and since I already had infused lavender oil I decided to use that instead of the essential oil.
Calendula and comfrey root are some of the best healing herbs there are, actually promoting the growth of new skin cells. Marshmallow, chickweed and barberry are all soothing for the skin and are antimicrobial.
Of course, all of these herbs are generally regarded as safe for use with babies and children, but please check with your pediatrician before use, and always do a test spot on the little ones hand or arm first to be sure there won't be any sort of reaction.
First put the infused oil into a pot on low heat with all of the herbs. You do not want to cook the herbs, just warm the oil slowly and extract the herbal goodness.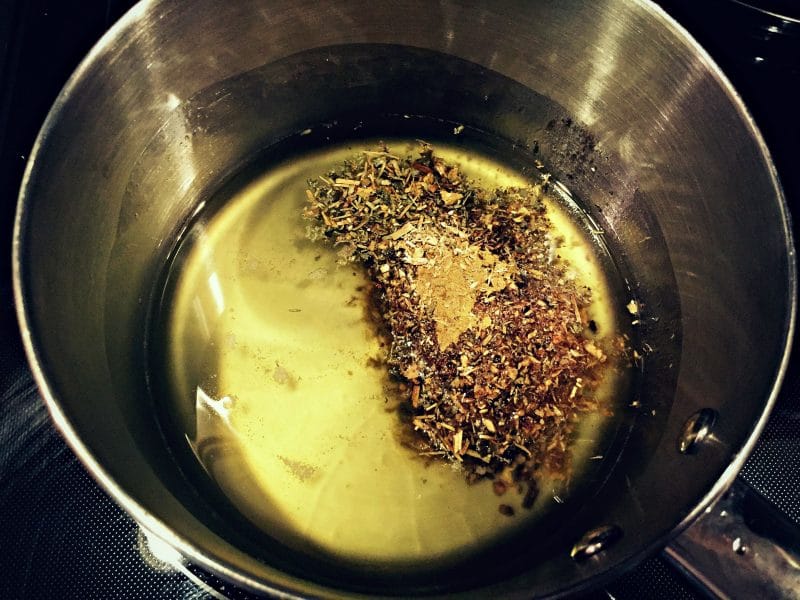 Let that infuse for about 10 minutes, keeping it on low heat, then add in the beeswax.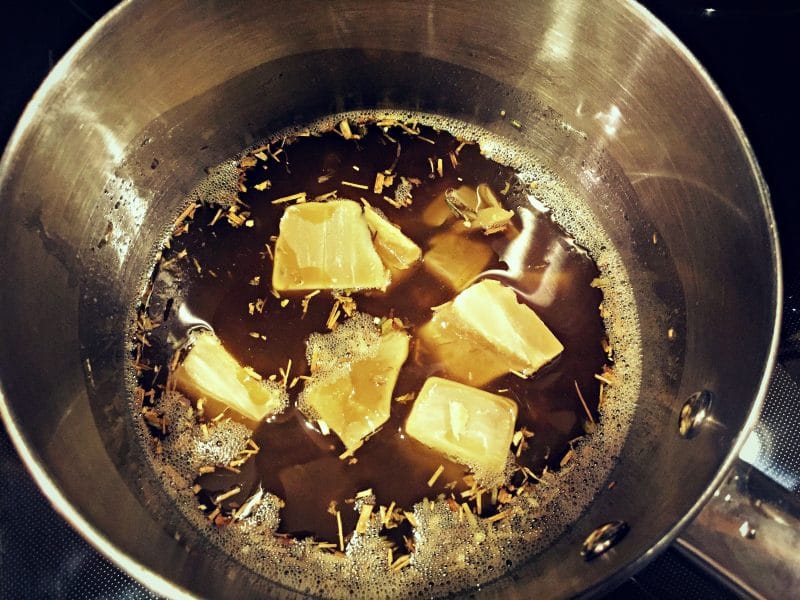 Stir it around occasionally until the beeswax completely melts.
Then strain out the herbs through a cheesecloth into a glass (pyrex) measuring cup, or something similar. Work quickly now as the beeswax will start to harden once it's taken off the heat.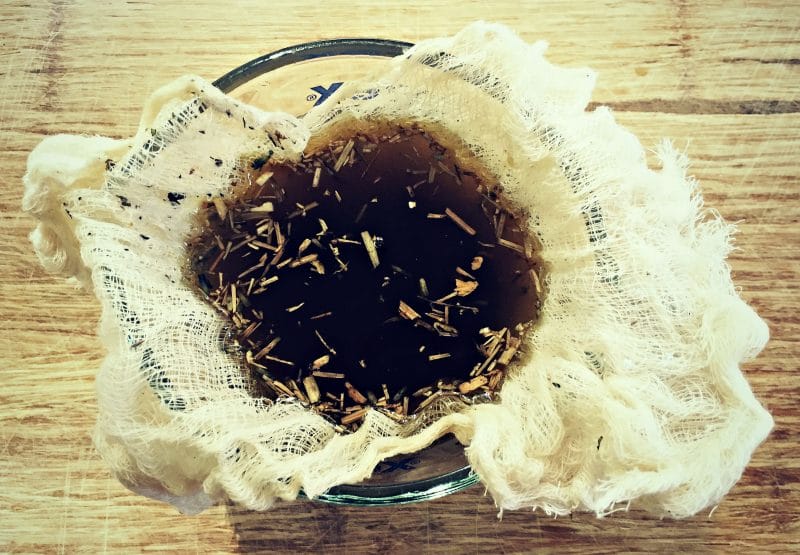 Then pour the strained oil/beeswax mixture into jars or tins for storage. I used three 4 oz sized tins.
Once the tins were full the salve looked to be a dark brown color from all of the herbal goodness.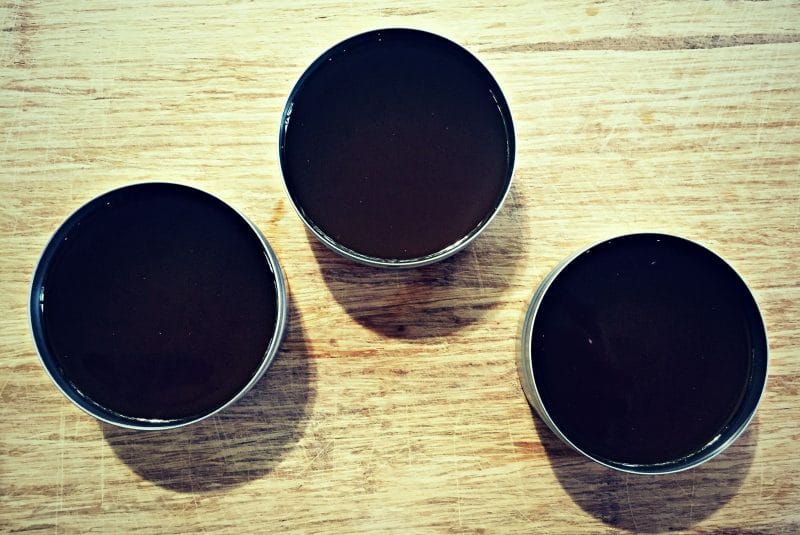 As it cools the beeswax will solidify the salve and turn it a lighter color.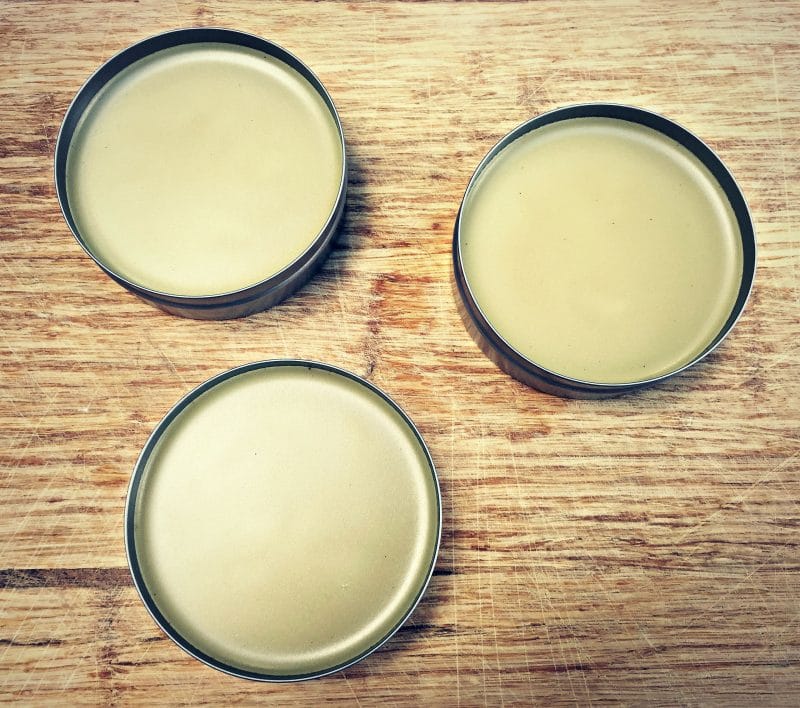 This recipe uses a higher ratio of beeswax to oil than my normal herbal salve recipe, and that's because beeswax acts as an effective natural shield for the baby's bottom from diaper wetness.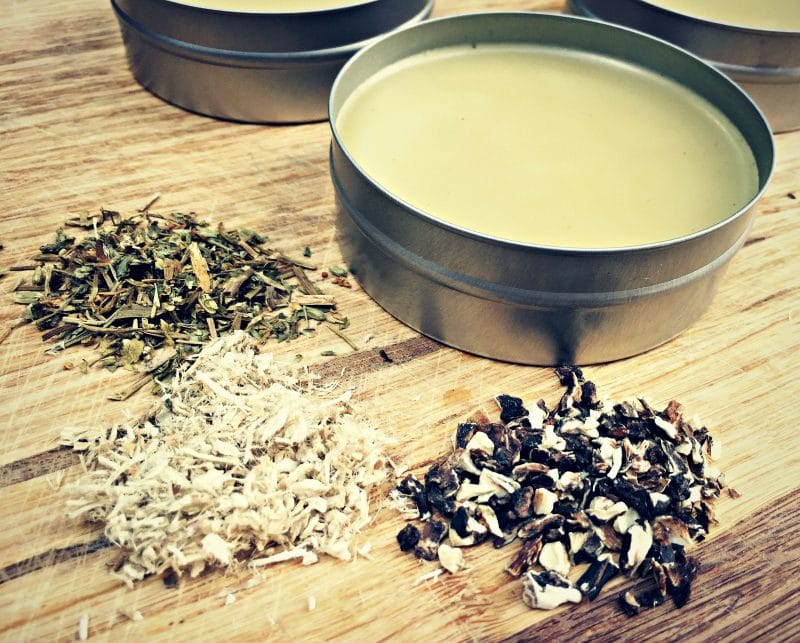 Combine that with the healing herbs and you have one powerful, yet natural product that can heal and protect against diaper rash.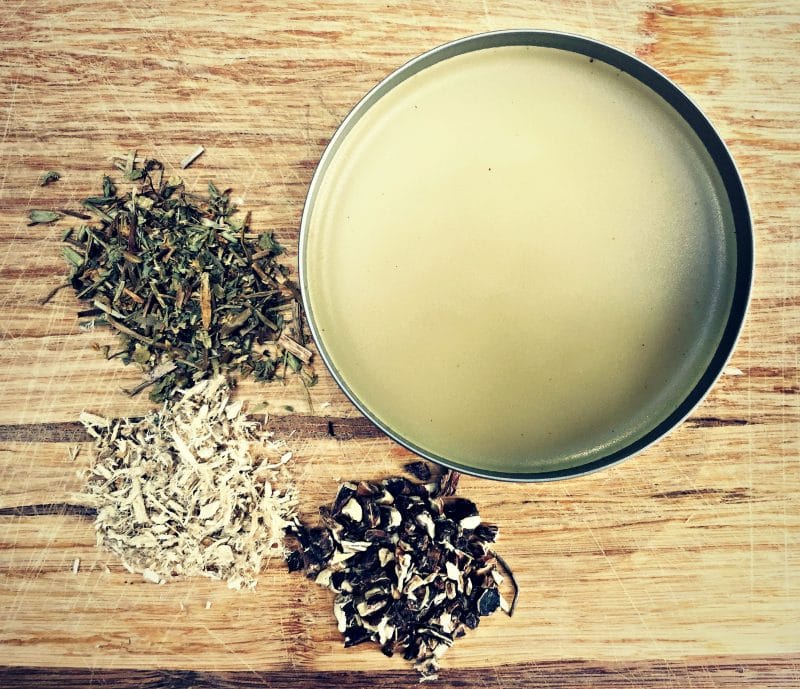 Homemade herbal products are not only cheaper than store bought, but fun to make. Plus, it's nice to know exactly what you are using on yourself and your family, especially the little ones. Learning about herbs is the first step in the process to you your own natural health, so I can't recommend enough taking any of the Herbal Academy's Herbal Courses. I have absolutely loved my journey to herbal independence, and I think you will, too!
Save
Save