Herbal salve recipes are easy to make and are wonderful for a variety of uses in your natural skincare routine. Salves can incorporate many different herbs and can help to soothe, calm, and ease the skin. Support and balance your specific skin needs with one or more of these herbal salve recipes!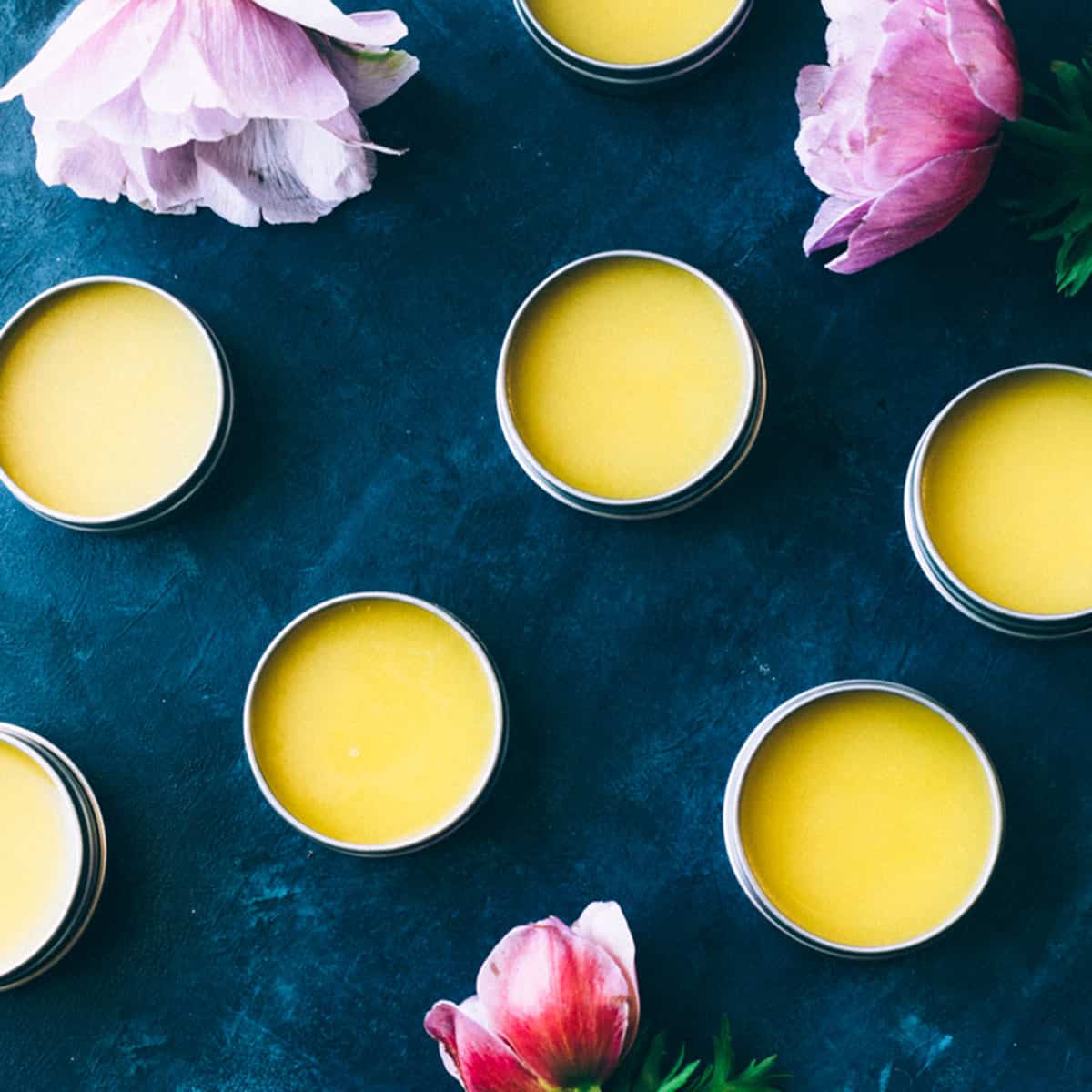 What are Herbal Salves?
Salve recipes use a range of herbs, so each can be catered to specific skin needs.
Herbal salves have a consistency similar to a spreadable ointment and have a variety of uses for the skin. They can calm and soothe dry, red, or itchy areas. Depending on which herbs are in it, a salve can sometimes ease minor swelling too!
Most salves can be applied anywhere they are needed, from hands and face to any scratch, bump, or bug bite on arms or legs.
What Herbs Can I Use in Salves?
Salves are perfect for any herbalist to keep in their apothecary, and can work wonders in a natural skin care routine too. Herbal salve recipes are easy enough for any beginner herbalist to make using herbs from the backyard.
If you're new to the herbal scene, or to salve use, don't worry, you are welcome here! Anyone can use and benefit from herbs, and anyone can make a salve. Not sure where to start? Pick your favorite scent, or what is easily accessible in your area.
I can attest that this easy process is enjoyable and soothing inside and out, so go with your gut and what speaks to you. That will give it purpose and meaning.
Find a simple explanation for making a salve in this basic herbal salve guide. For most salve recipes dried herbs and flowers work best, but sometimes fresh herbs are better.
Popular herbs for use in salves are lavender, calendula, yarrow, plantain, and lemon balm.
Herbs for making salves can be dried yourself, or you can purchase dried herbs from Mountain Rose Herbs.
10 Herbal Salve Recipes
Find my top 10 favorite and most used salve recipes here! You'll keep any of these within arms reach, and will use them frequently.
These are all simple to make, with herbs that are skin-benefiting and are a soul-healing process to make. Taking your skincare into your own hands is so empowering, and the infusion of herbs is a practice ingrained in our roots.
Ground yourself and soothe your skin with these wonderful herbal recipes.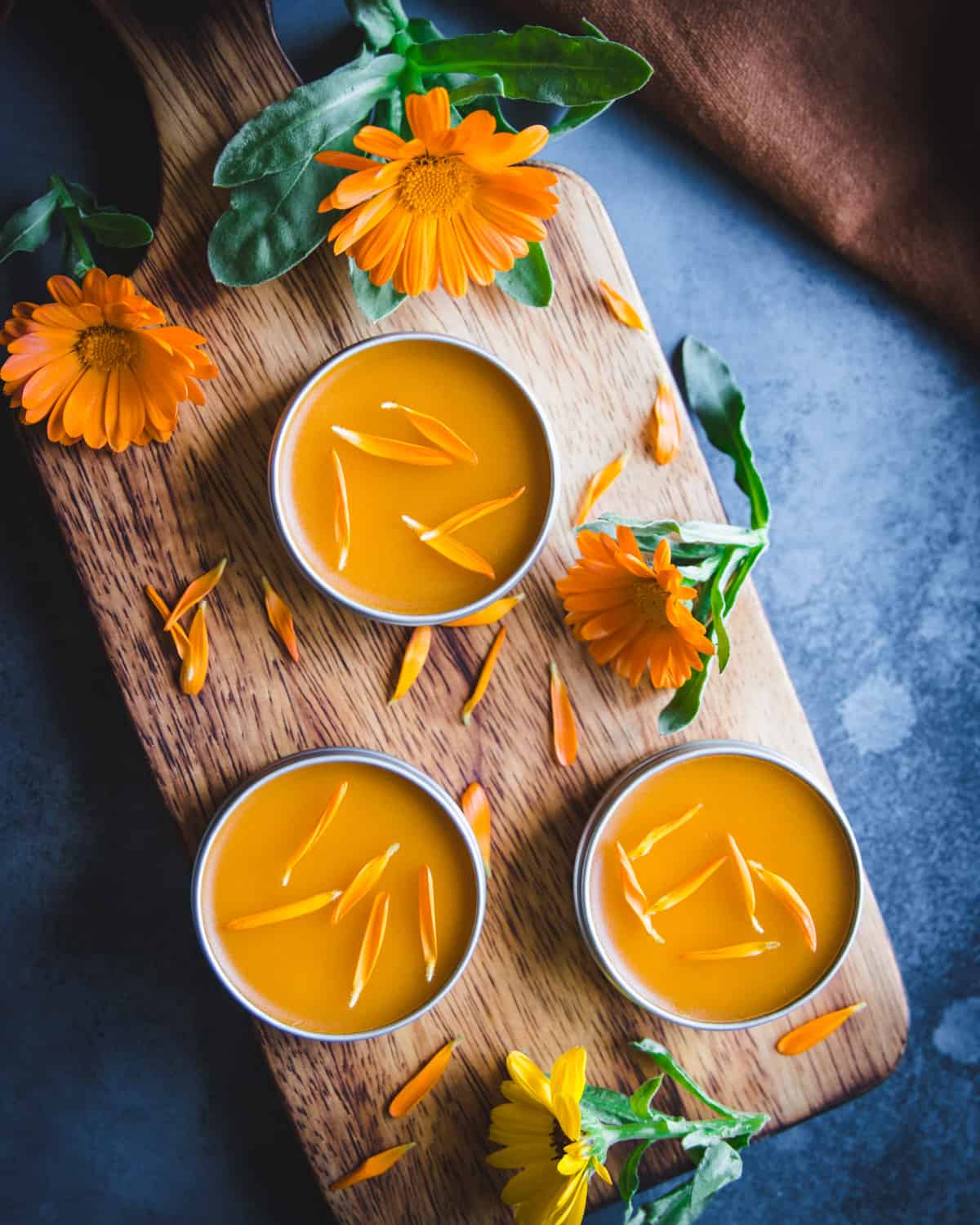 Calendula Salve
This calendula salve recipe is one that I use the most. Calendula flowers are extremely skin soothing, can calm redness, and have a wide variety of uses for the whole family.
From dry skin to bug bites and minor scrapes, this salve is perfect for everyday use!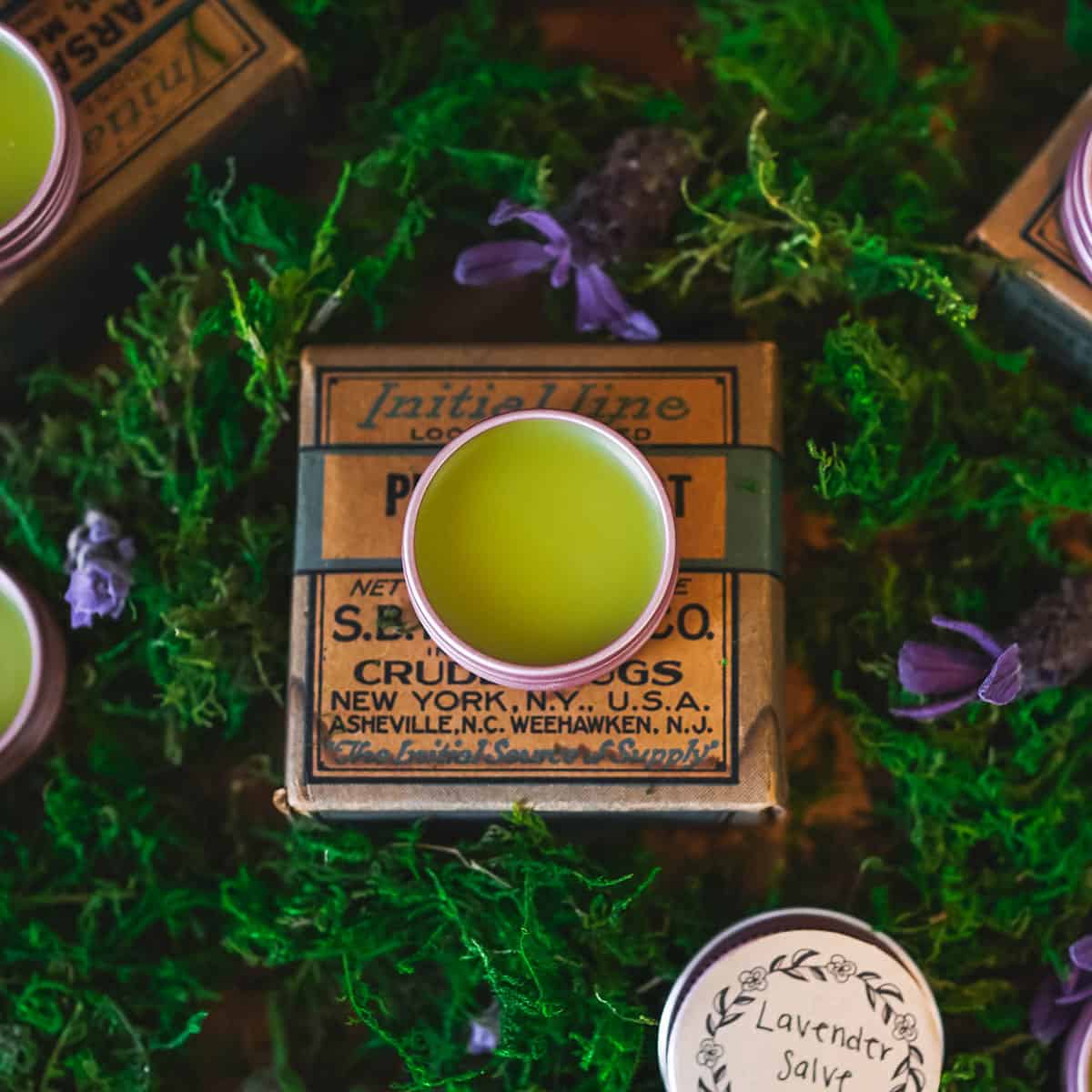 Lavender Salve
Beautifully infused with lavender flowers, this lavender salve recipe is fragrant and can be helpful for sleep and mood balance, as well as skin issues.
This salve soaks into the skin and is super moisturizing. Use on any dry areas, as well as any place with inflammation or redness. Lavender also helps with pimples. Safe for use on kids, teens, and adults!
Dandelion Salve
After dark winter weather, I am always so grateful to see the bright sunny lion faces of dandelions! These common "weeds" are mega beneficial for us inside and out.
A great way to access the topical powers of dandelions is to make a dandelion salve. This recipe is perfect if you like to forage dandelions since they are so easy to find.
This salve is very moisturizing, and great for dry or cracked skin, including chapped lips.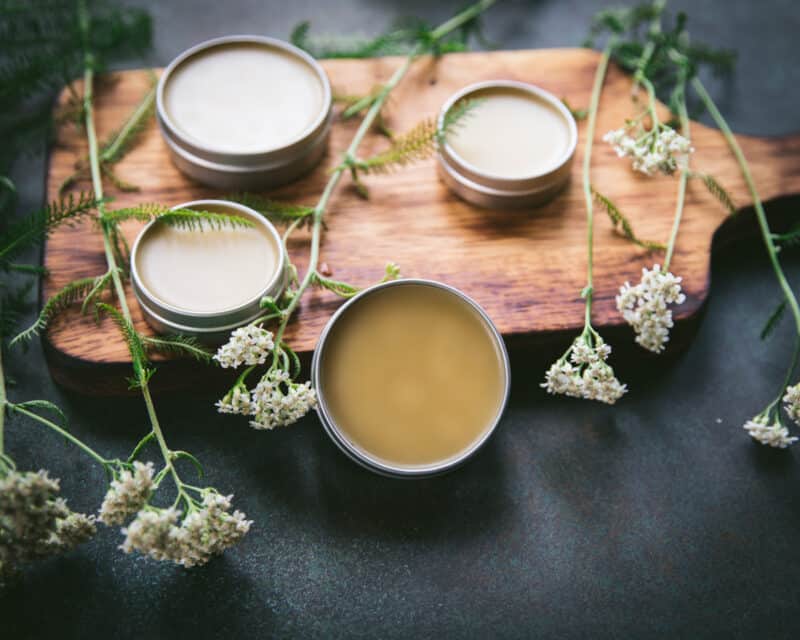 Yarrow Salve
Yarrow's dainty white or pink flowers are easy to forage and are also a great plant for your garden. It has been used for ages for its skin benefits.
This yarrow salve recipe is perfect soothing for any skin irritation and is really simple to make. Harvest these flowers fresh or buy them pre-dried.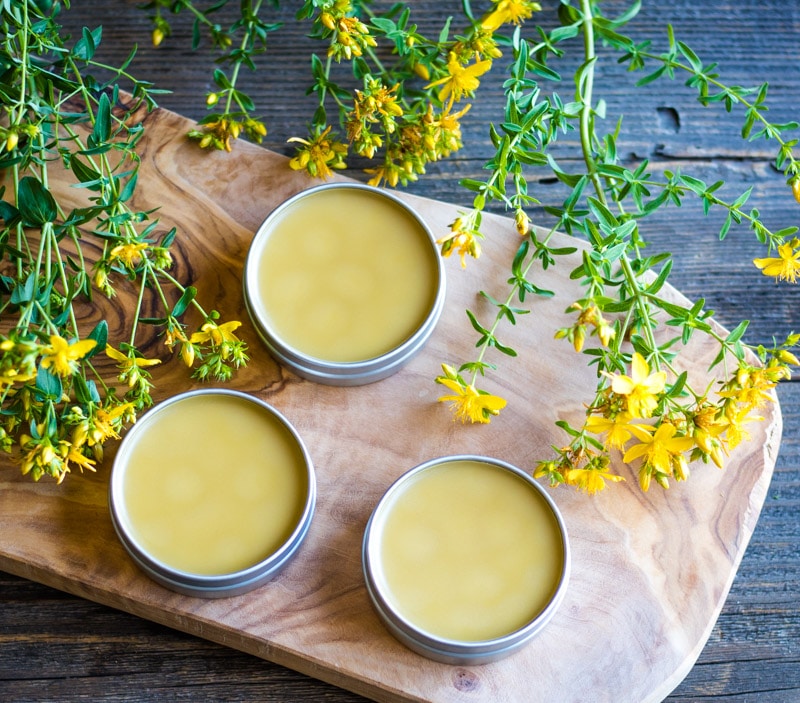 St. John's Wort Salve
St. John's Wort is a powerful herbal ally, known for its use in easing anxiety and depression. These bright sunny flowers are also useful in helping to soothe sore muscles and nerve pain, so making this St. John's Wort salve recipe is a great way to use them topically.
St. John's wort is also antibacterial, making this salve good for minor scrapes, cuts, or bruises too.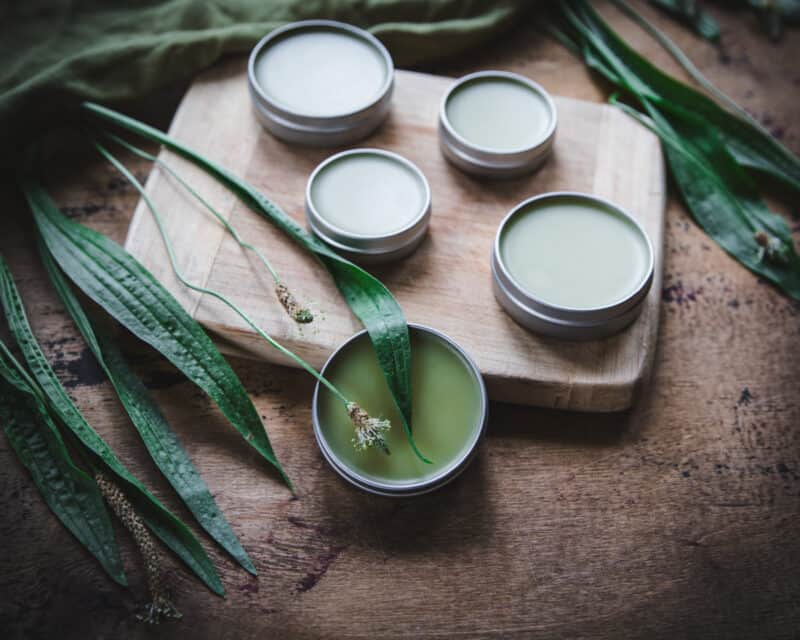 Plantain Salve
Plantain grows abundantly, is so easy to find and forage, and can soothe bug bites and stings as well as other occasional skin inflammation. Known as "nature's band-aid," plantain is easy to make into a salve!
This plantain salve is wonderful to use on a wide variety of skin ailments or minor irritations and is safe to use on children and adults. It is an easy way to use the powers of this wild-growing plant topically.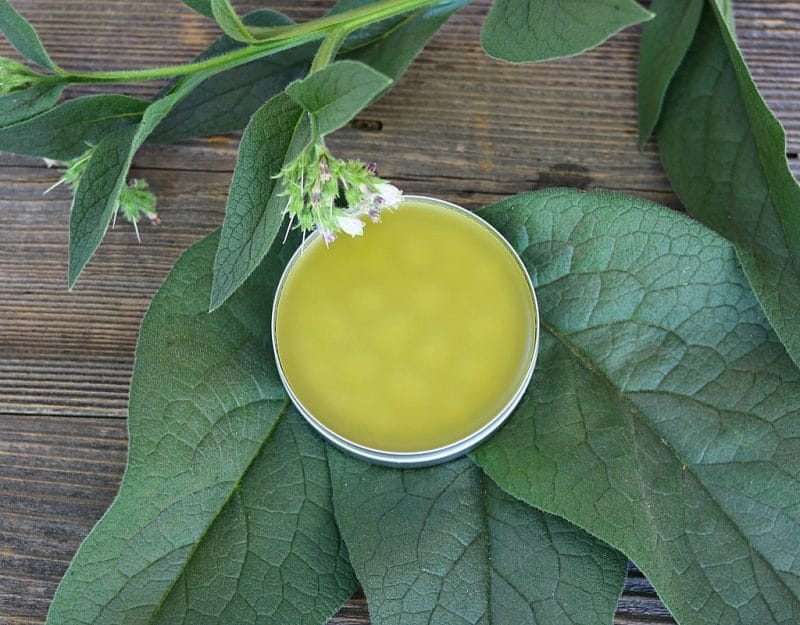 Comfrey Salve
Make this homemade comfrey salve recipe to support the healing of healing minor wounds. This salve has a permanent place in my apothecary because its herbal properties work so well!
Comfrey is known to take over areas of a garden, but I always keep some growing to make this salve. This recipe is great for combining with other herbs too, like lavender, yarrow, or calendula.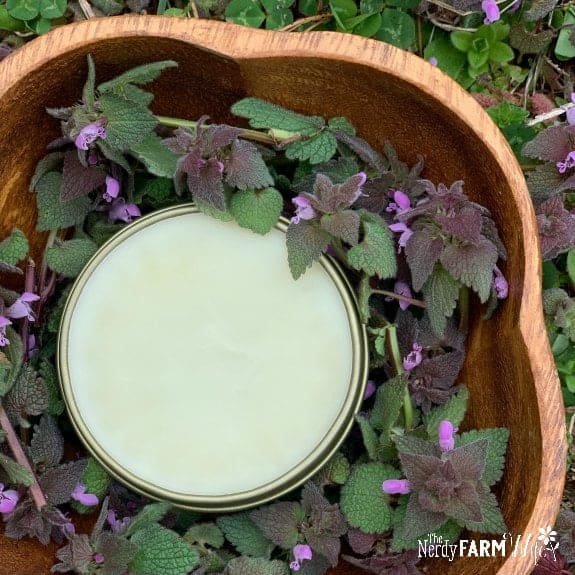 Purple Dead Nettle Salve
Purple dead nettle grows abundantly, is super soothing, and is really easy to forage. There are so many reasons to make this purple dead nettle salve recipe!
Use this salve for almost anything from moisturizing dry skin to general first-aid support that you'll reach to as a first line of defense.
This recipe has 3 variations:
basic purple dead nettle salve
purple dead nettle aches and pains salve – including arnica and comfrey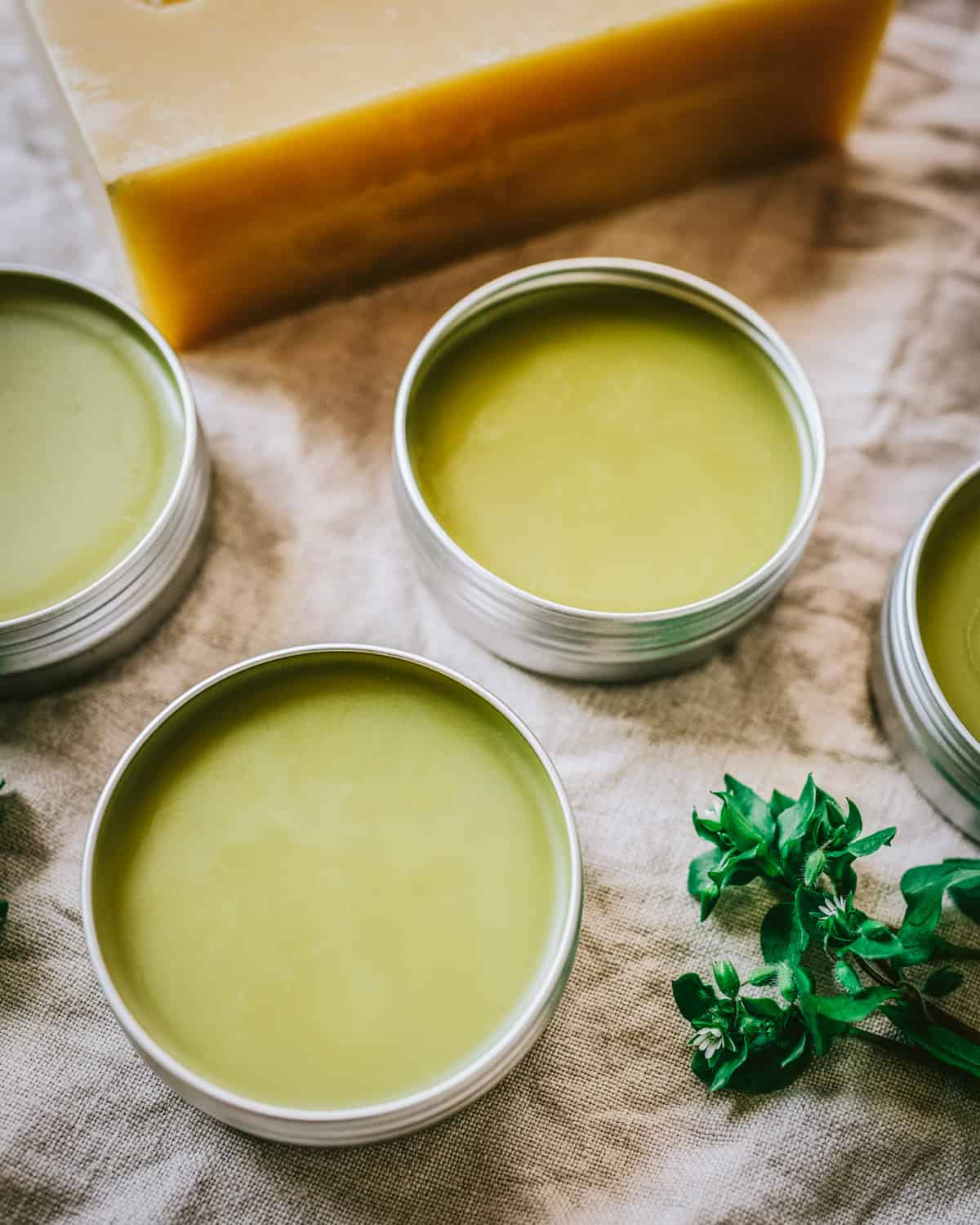 Chickweed Salve
Chickweed is a skin-benefiting common growing wild plant, that you can often forage right in your backyard. The salve recipe is made with chickweed-infused oil and is super soothing to a variety of skin issues.
Chickweed contains saponins, which gives it a cooling effect on the skin. This chickweed salve can help occasional swelling, and is wonderful as an everyday general-use salve for moisturizing, on bug bites, rashes, or any dry and itchy skin.
This skin-protecting diaper rash salve recipe uses chickweed too. It works so well in soothing rashes, diaper induced or otherwise!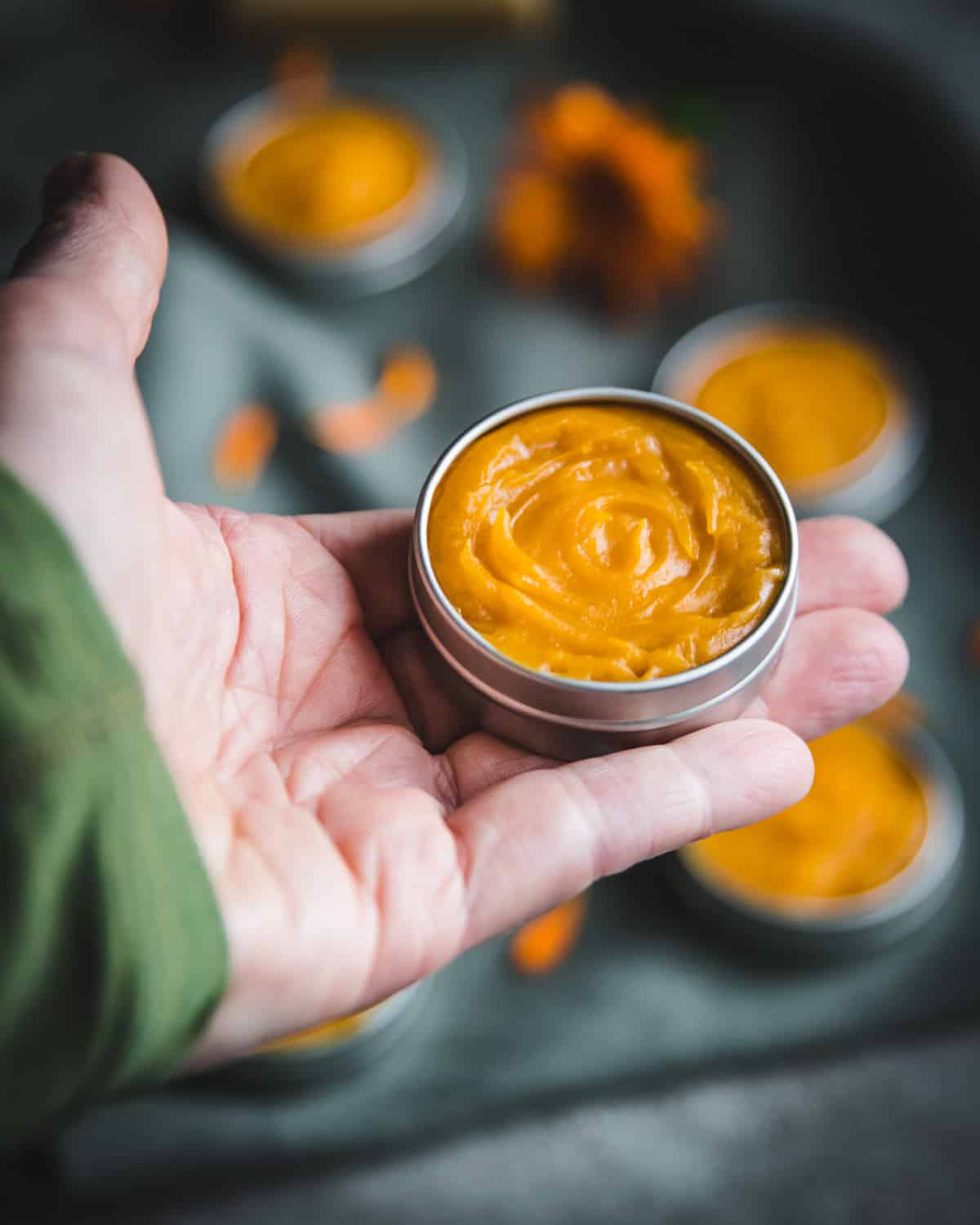 Manuka Honey Salve
Manuka honey adds a perfect layer of protection to this Manuka honey salve recipe, giving a boost to your skin wherever it is needed. It has antibacterial and antioxidant properties, making it wonderful to use on minor wounds or scrapes.
This recipe also includes propolis extract, which is anti-inflammatory and antimicrobial and has been shown to have regenerative properties. Aid your skin when it needs it with this supporting salve!
How to Use a Salve
Make and use these salve recipes seasonally and as needed for dry, red, itchy, or chapped skin. Each herb brings specific benefits and often lovely scents to these salves which can also have an aromatherapeutic and mind-balancing effect.
For any skin area that needs a boost or extra moisture, apply the salve externally right on the area you need daily. Find your roots and your sense of calm as you infuse, create, and keep these herbal salves right at your fingertips!
Interested in more herbal skincare recipes? Find some great ones here: