Well, hello! Guess what? Even in January, I was outside foraging for yarrow! You're probably wondering what in the heck I'm talking about. You may have not even heard of yarrow. But, let me tell you, yarrow really is nature's medicine, and it pretty much grows everywhere. Even if you're not able to find it right now where you live, just wait until spring or summer and I'm sure you'll be able to find some somewhere. I even found it at almost 9000 ft elevation when I spent my summers in Yosemite National Park.
Foraging for Yarrow
Yarrow is native to temperate regions of North America, Europe, and Asia. It has pretty flowers that attract beneficial insects to your garden, and the young leaves are edible, so you can add them to your salads. Here is a picture of what it looks like in the wild when it first starts to emerge in early spring.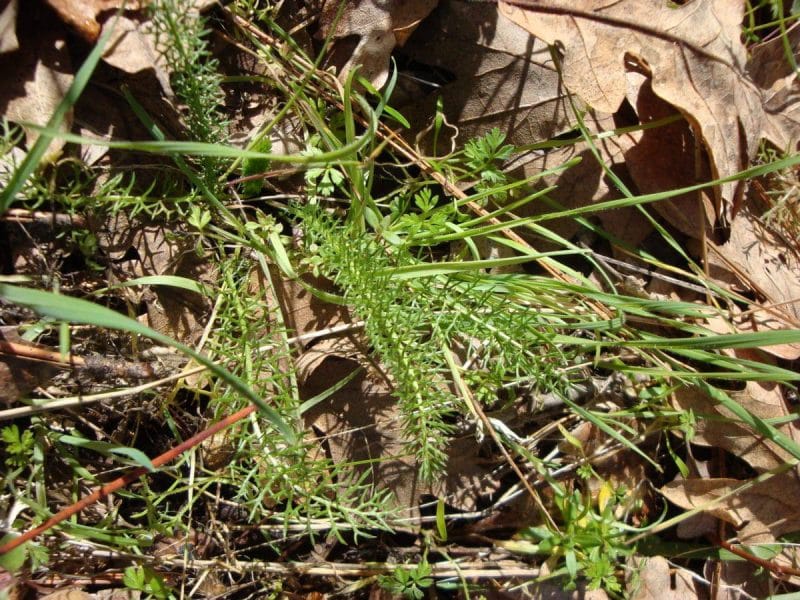 It can be a little hard to see as it tends to blend in with its surroundings, but once you have an eye for the frilly leaf shape you'll be spotting it everywhere! It really is quite beautiful. I even dug up a plant and potted it so I would always know where to find it if I needed it in a pinch.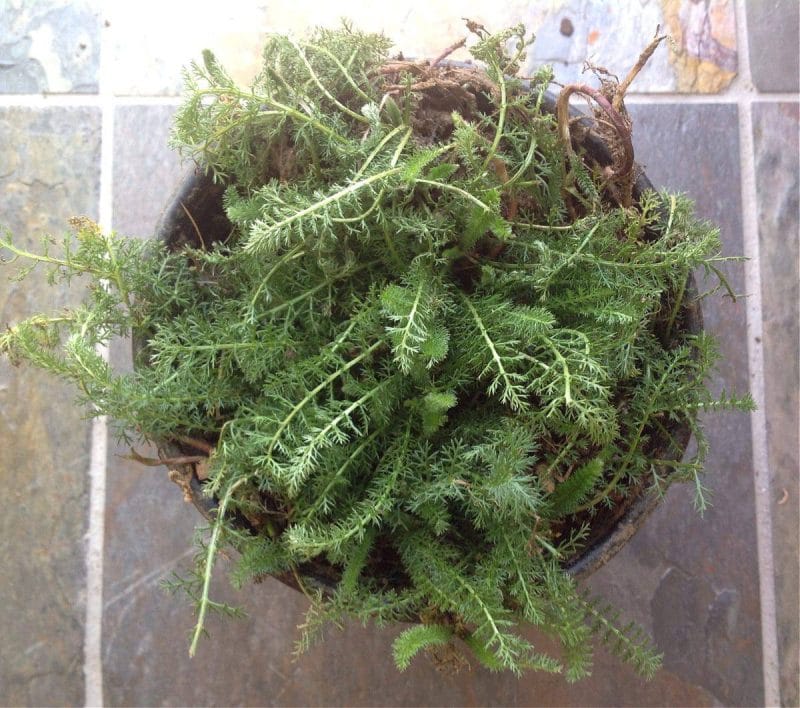 Here is what it looks like when it first flowers, which usually happens later in spring or early summer.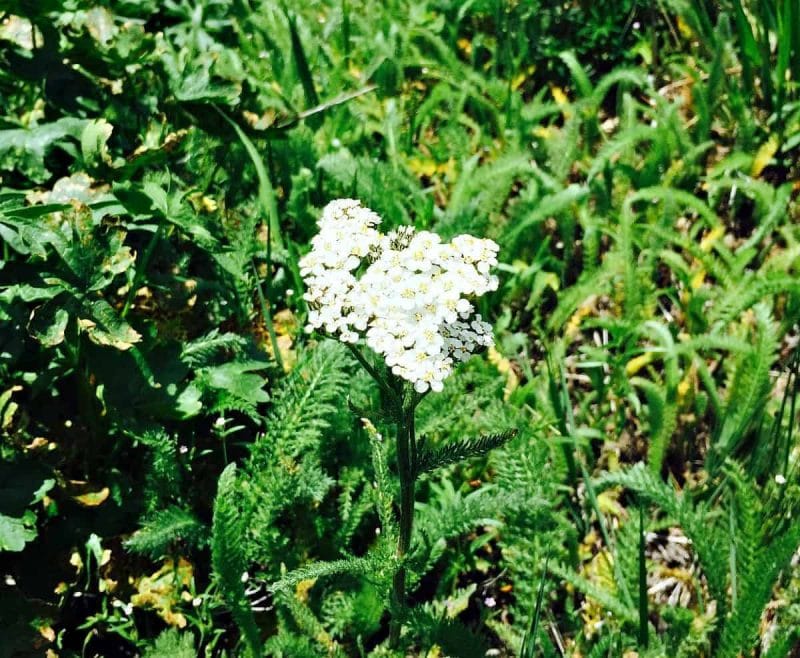 It can grow quite tall in some locations, and it has large and wide umbrel shaped flowers that bees love. Here is some very large wild yarrow that we found on the Oregon coast.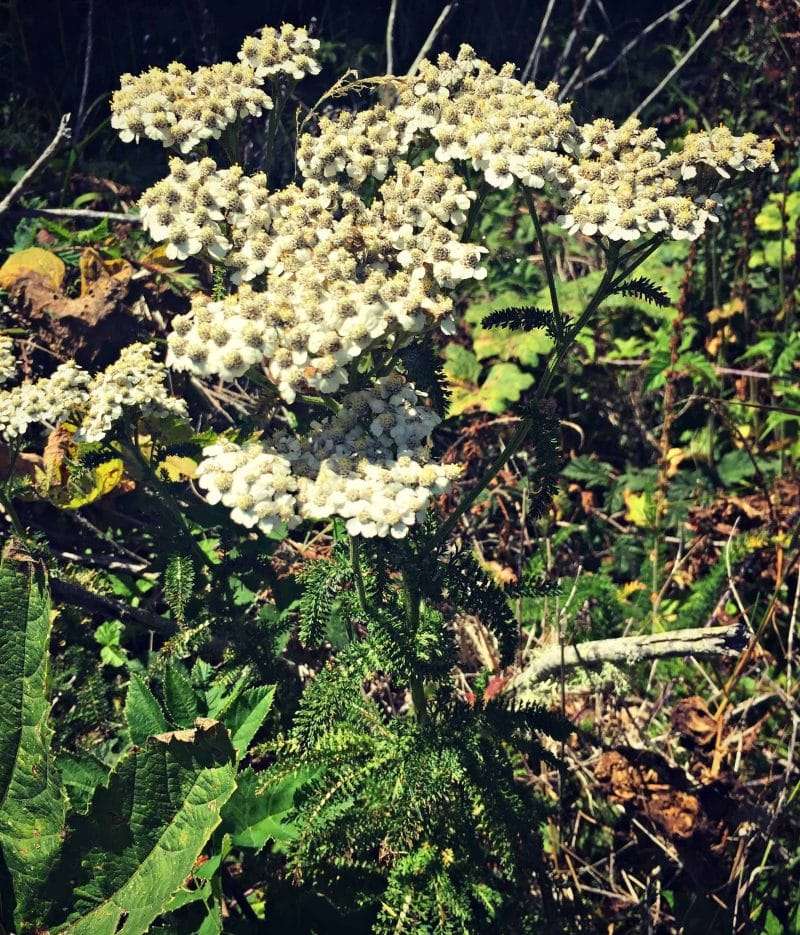 Cultivated varieties can have different colors, usually various shades of yellow, orange, pink, purple, and red.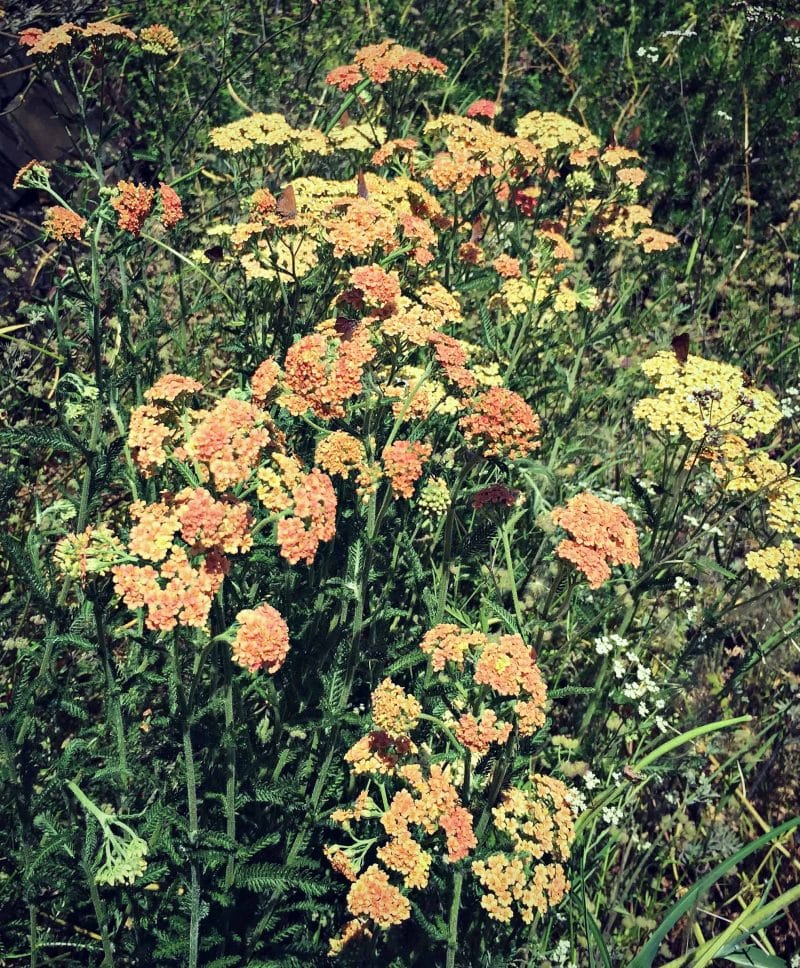 ---
Wildcrafting Weeds
If you want to learn more about the edible and medicinal weeds that surround us and how to use them, check out my eBook: Wildcrafting Weeds: 20 Easy to Forage Edible and Medicinal Plants (that might be growing in your backyard)!
Gather & Root Online Foraging Course
My online foraging course is a great way to learn about wild edible and medicinal plants! Sign up to join the waiting list for the gather + root online foraging course here so that you are the first to know when it opens for enrollment.
---
How to Use Yarrow
Yarrow has been reported to do many things, but there are a few key things that make it noteworthy. First, it is an all purpose wound healer, which is why it is a common ingredient for herbal salves. You can also just make a poultice out of the leaves and put it directly on a minor wound. No, it's not going to help you if you accidentally cut your arm off, you will need to go to the hospital for that. Let's keep it real.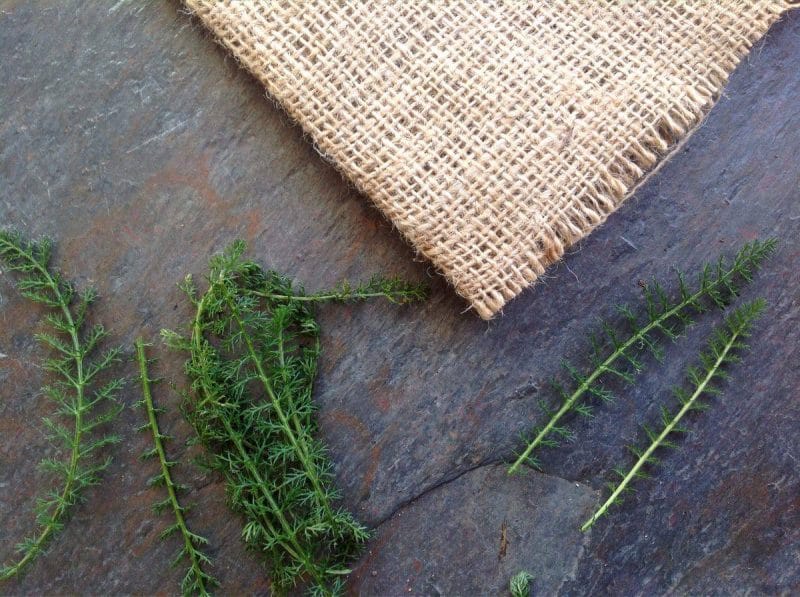 It does, however, help to stop bleeding for minor wounds. Combine that with pain relieving and antibacterial properties and you have one powerful herb for cuts and scrapes. All that and it's probably right in your backyard!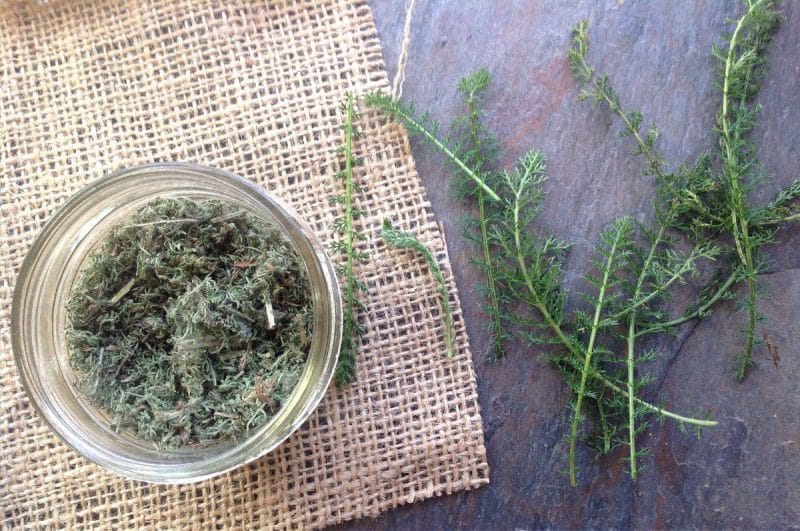 You can also dry your yarrow leaves to make a tea that, while bitter tasting, can help for colds and flu. It is good for sore throats and is a decongestant, and will also help to sweat out a fever. It is often blended with elderberry and peppermint for these purposes as well, which will also make the tea taste better.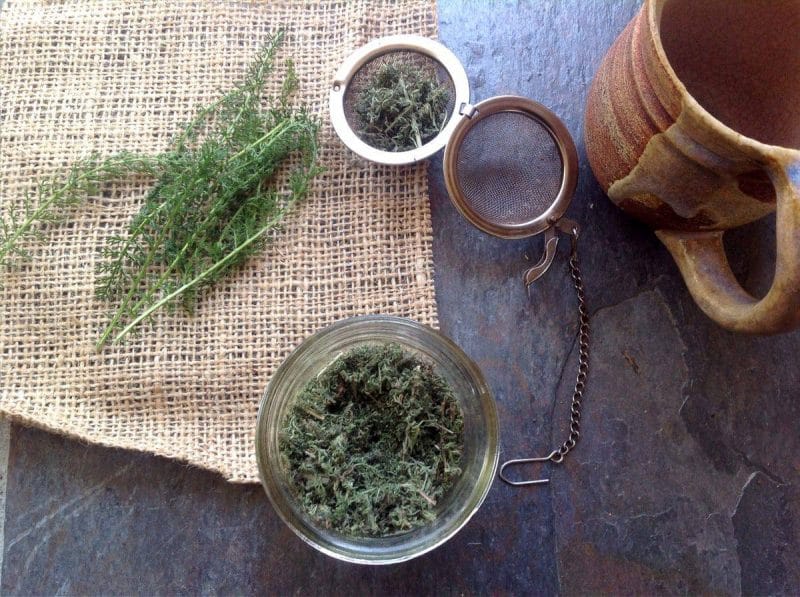 Yarrow also improves circulation and digestion and is great for the reproductive system as it balances women's monthly cycles. You do, however, want to avoid using it during pregnancy.
It almost seems like there is nothing that this herb can't do! You should definitely be on the lookout for it as spring and summer arrive. I'm almost certain that you will find some. If for some reason you can't find any, or if it's the wrong time of year for foraging, you can always purchase dried yarrow from Mountain Rose Herbs.
Here are some other great posts about yarrow:
Save