Summer is the time for bugs, and not always the good kind! There's nothing worse than going on a relaxing camping trip near a beautiful river or lake, only to get eaten alive by mosquitoes the whole time. The only problem with commercial bug spray is that there is often toxic chemicals in them that many of us don't want to put on our skin. But, thankfully, there is a natural alternative, as there are many plants, herbs, and flowers that repel unwanted bugs! I have come up with this herbal no bug balm recipe to share with you, and I also have it for sale in my Etsy shop if you don't want to make it yourself!
Bug Repelling Herbs and Flowers
There are many plants that naturally repel bugs, some you probably already have out in your garden! Here are a few that are particularly good at repelling mosquitoes:
Citronella
Lemongrass
Catnip
Basil
Lemon Thyme
Lemon Verbena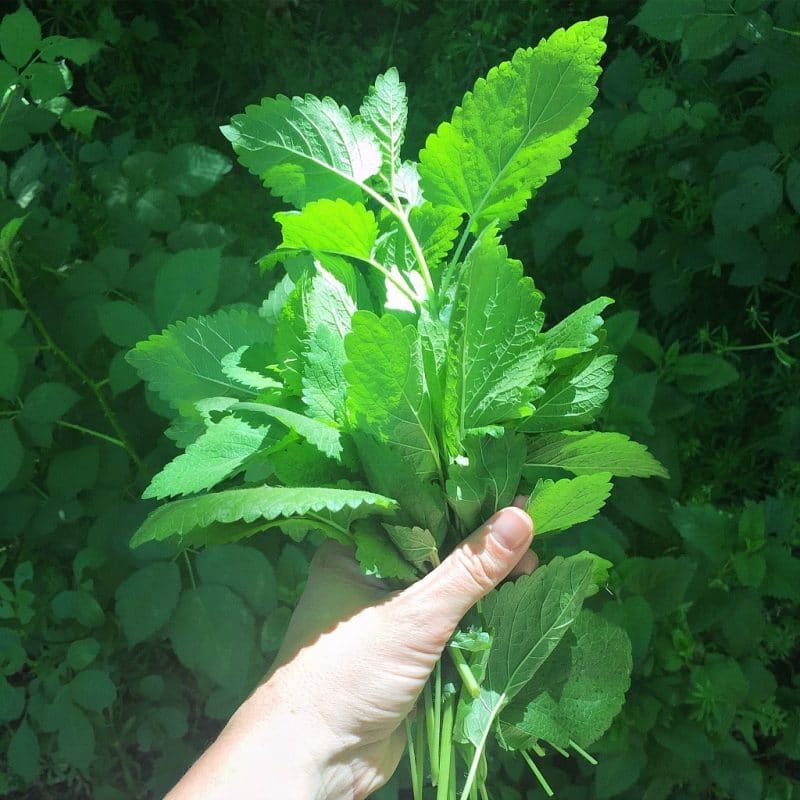 No Bug Herbal Infused Oil
The first step in making this herbal no bug balm is to make an infused oil with any combination of the herbs above. I used lemon balm, lemongrass, lavender, peppermint, and catnip. If you need to purchase them, Mountain Rose Herbs is my favorite place for organic, high quality dried herbs.
It's best to use completely dried herbs when making your infused oil so that it doesn't go rancid. Simply fill a pint or quart sized jar 1/3 to 1/2 full with dried herbs, then fill it with a carrier oil of your choice. I like to use a blend of equal parts olive, coconut, and sweet almond oils. Cover the jar with a lid and place in a cool and dark place for about two weeks, then strain out the herbal material when ready to use.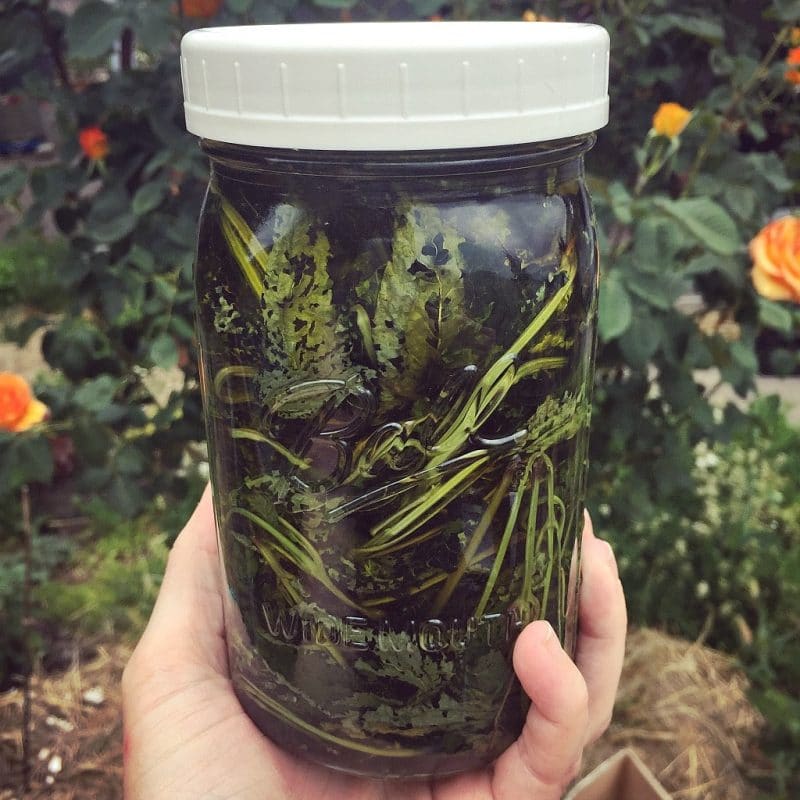 Herbal No Bug Balm Recipe
Herbal No Bug Balm
Learn how to make this DIY homemade herbal no bug balm to keep unwanted bugs away! Made with pest repelling lemon balm.

Instructions
Create a makeshift double boiler by putting a small bowl or a glass Pyrex measuring cup over a pot with about an inch of simmering water.

Put the infused herbal oil and beeswax into the small bowl or Pyrex, and heat until the beeswax completely dissolves into the oil, stirring occasionally.

Add the shea butter (if using) and stir until it completely dissolves.

Stir in the essential oils.

Carefully pour the mixture into small jars or tins and let sit until the balm sets up completely.
Notes
Because of the large amount of essential oils in this no bug balm, please do a patch test before use. Before making this herbal no bug balm recipe, you will first need to make an infused oil (see instructions above).  You will also need 
tins
 or jars to keep the finished balms in.  This recipe makes approximately 12 ounces total, or six 2 ounce tins.
This herbal no bug balm does have a bit higher concentration of essential oils than I usually use in my herbal salves, but they are necessary to help keep the buggies away! Before using it on children, or for those of you with sensitive skin, I recommend doing a small patch test on the back of the hand before use.
A thin layer is all you need to help keep bugs at bay. As with many natural no bug products, you may need to reapply more often than you would a chemical product.
If you would like to purchase this no bug balm rather than make it yourself, I have it for sale in my Coco's Herbals Etsy shop.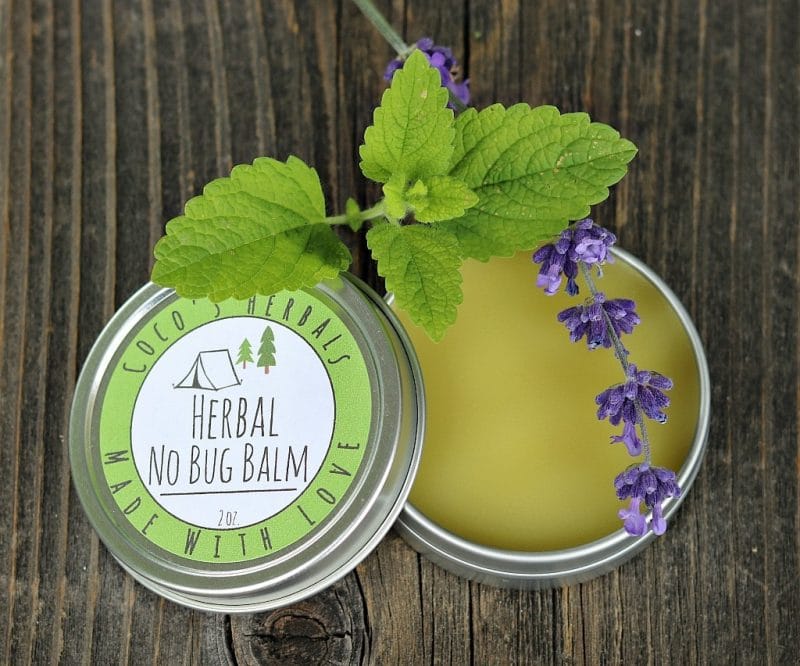 I hope you make this herbal no bug balm so that you can keep those annoying mosquitoes away naturally! It's pretty awesome what herbs and flowers can do for us, isn't it?
Save
Save