You have probably seen lemon balm growing whether you knew it or not. In the mint family, lemon balm (Melissa officinalis) is a perennial herb that spreads rapidly and has become a fairly common "wild" plant. When I'm out foraging and I see what looks like a plant in the mint family it is more often that not lemon balm. Most mints look similar and they all have square stems, which makes them pretty easy to identify, and if it smells like lemons then it's most likely lemon balm. It's such an awesome plant that you definitely will want to start growing and foraging for lemon balm as soon as you can. Like today!
If you want to learn more about the edible and medicinal weeds that surround us and how to use them, check out my eBook: Wildcrafting Weeds: 20 Easy to Forage Edible and Medicinal Plants (that might be growing in your backyard)!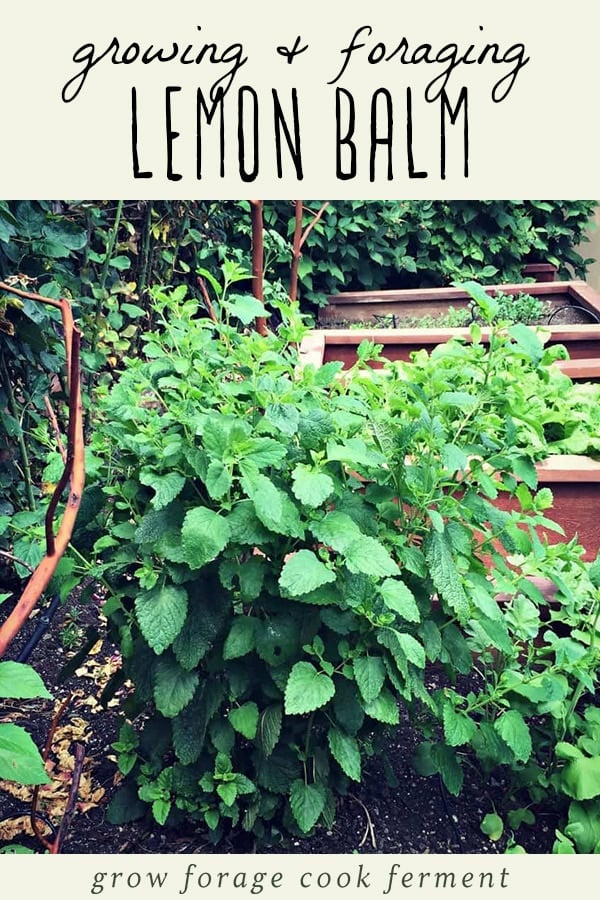 I also have a wonderful iced green tea with lemon balm recipe to share with you! Such a nice treat on a hot summer afternoon. But first, let me tell you about this awesome plant.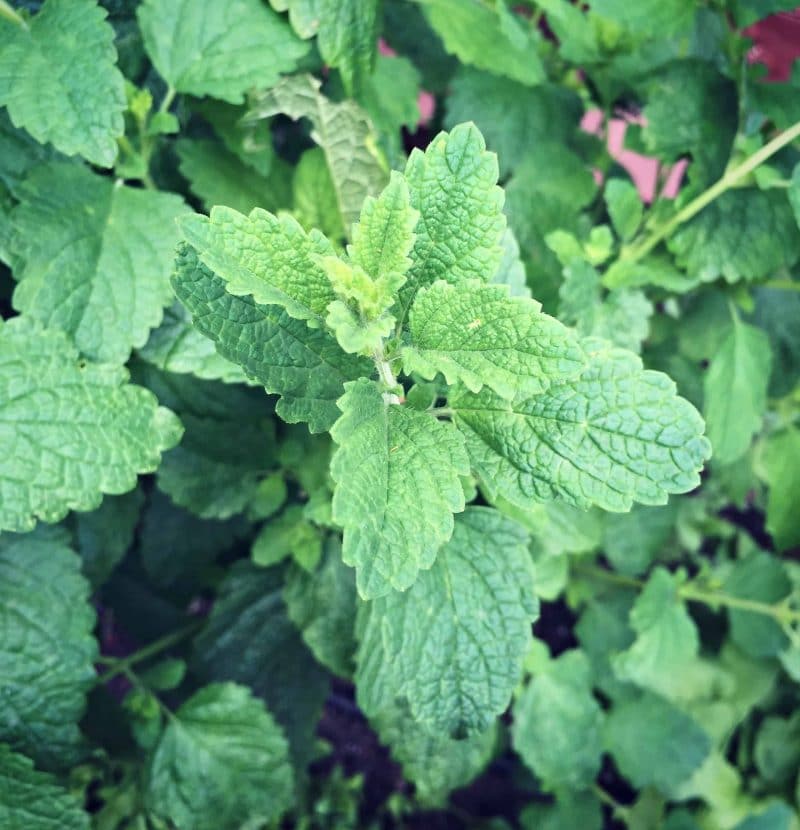 Lemon balm is a great permaculture plant, for starters. It repels flies and ants, attracts bees when flowering, and is a companion plant for brassicas. It's definitely a plant that you should have in your forest garden.
A few things to remember is that it can grow fairly large and it spreads. Neither of these things are problematic to me because the benefits of lemon balm are so great. But, to show you an example, the above picture is one of our lemon balm plants that we thought was huge a couple of months ago. Below you will see how big it is now!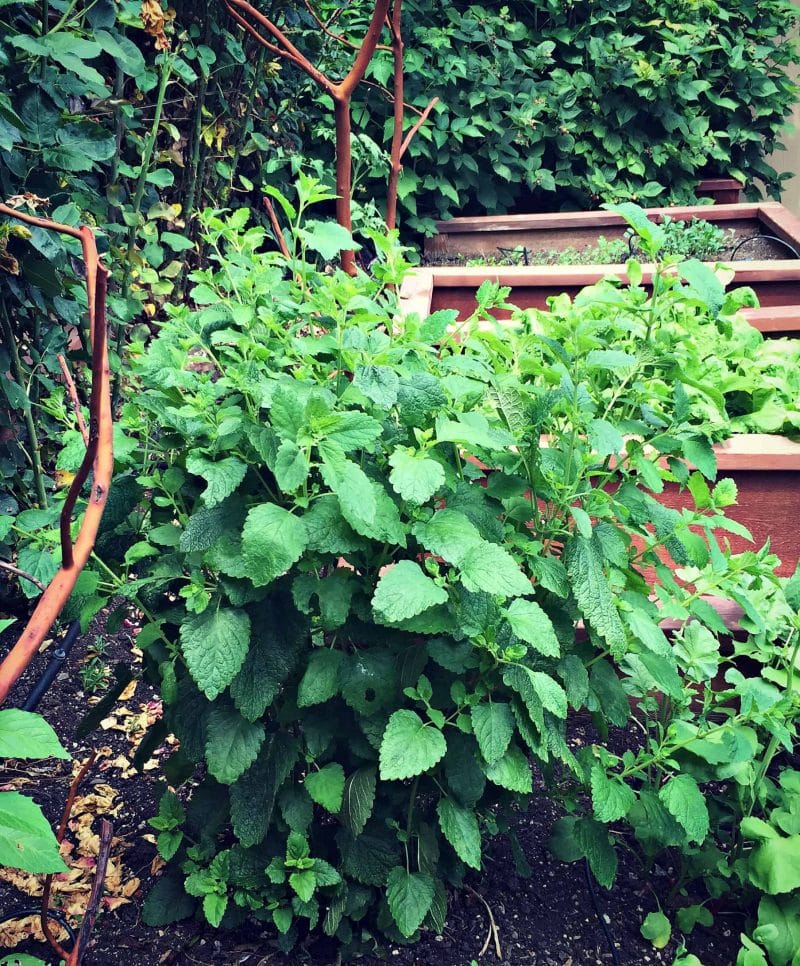 No big thing once you understand how cool lemon balm is. Besides its use in the garden, it's also one of the best medicinals around. The leaves are antibacterial, antiviral, sedative and tonic. They are also a powerful antioxidant, and might even be helpful in preventing cancer. You can even rub them on your skin as an insect repellent.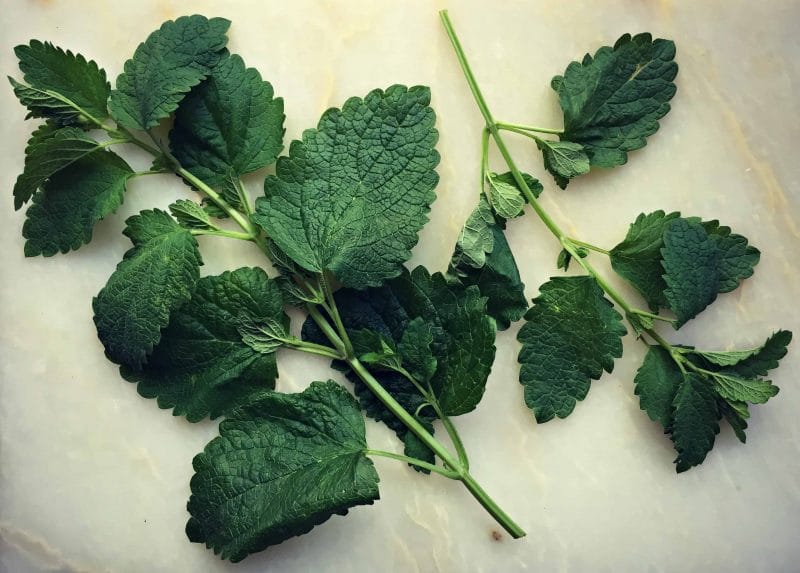 Lemon balm also has a considerable beneficial effect on the digestive system, as plants in the mint family generally do. Making a tea with the leaves is a common practice. If you have a lot of lemon balm growing you can also dry them in bundles by hanging them upside down. That way you can save some for winter.
Make sure the leaves are completely dry before sealing them in a jar. The leaves also serve as a delightful fragrance, which is why I included it in my herbal salve recipe.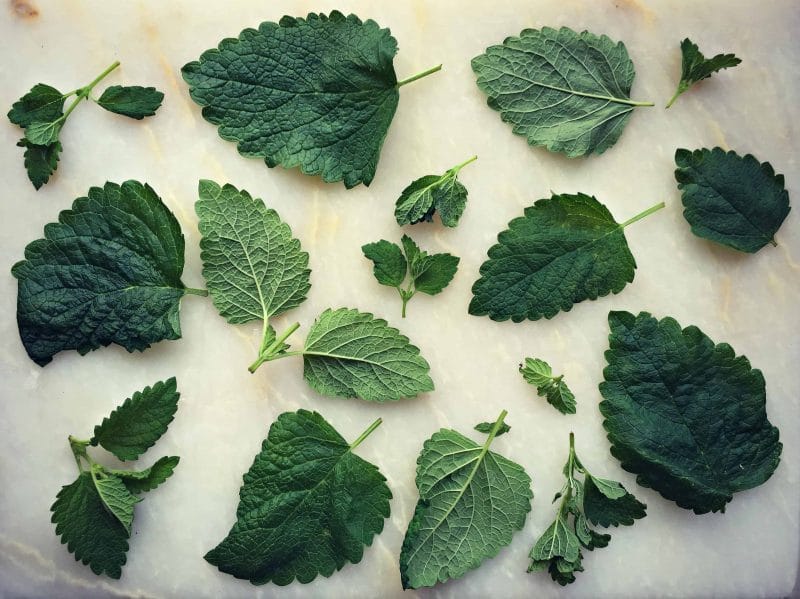 But, honestly, my favorite way to use lemon balm is in a tea. In the winter and early spring the dried leaves make a lovely lemony and minty addition to hot tea, but this time of year I like to use the fresh leaves in a fragrant iced tea.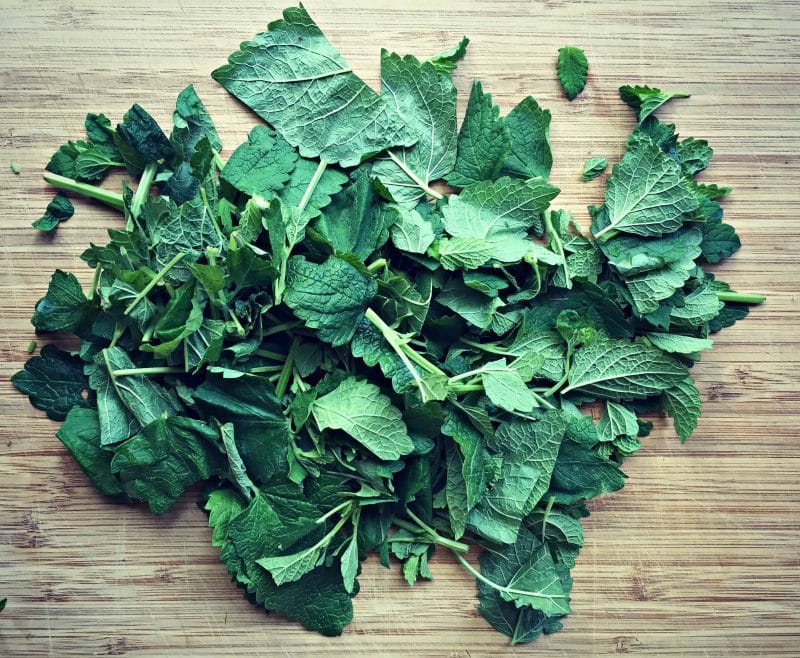 Roughly chop up your leaves and give them a quick rinse to get all the bugs off. If you have harvested from the wild, please make sure it was from an area that was not sprayed with pesticides. I like to make at least a 1/2 gallon batch at a time when I do this, as it tends to go fast!
I also like to add some green tea to the mix, because I like a mild kick of caffeine in the early afternoon when I'm likely to drink this, but you can omit that if you want. Bring about 6 cups of water to a boil, then turn off the heat and add the lemon balm leaves and a tea ball (or a couple of tea bags) of green tea.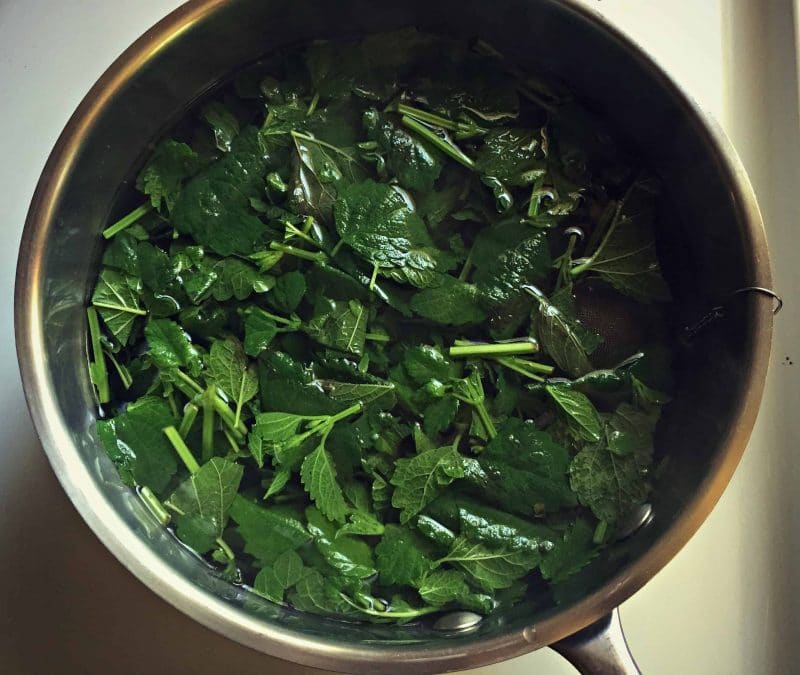 Let the green tea steep for 5-6 minutes, then remove. Continue to let the lemon balm steep for up to 30 minutes. Add a drizzle or two of honey if desired. Strain the tea into a 1/2 gallon glass jar and top off with ice.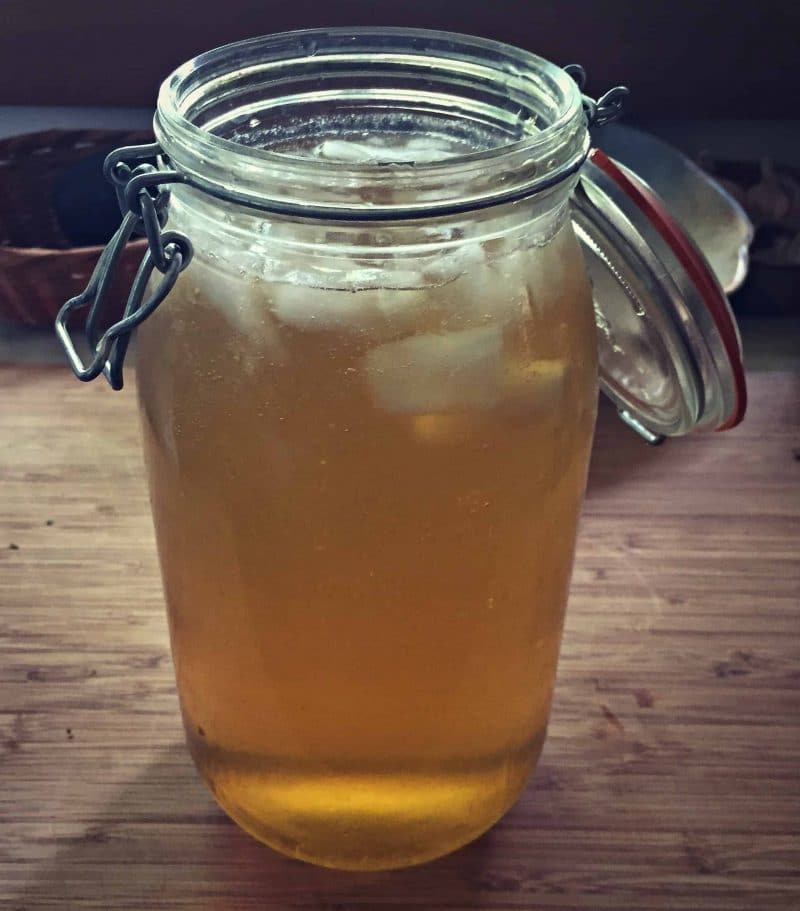 Store in the fridge until ready to serve. This goes down real easy on a hot day!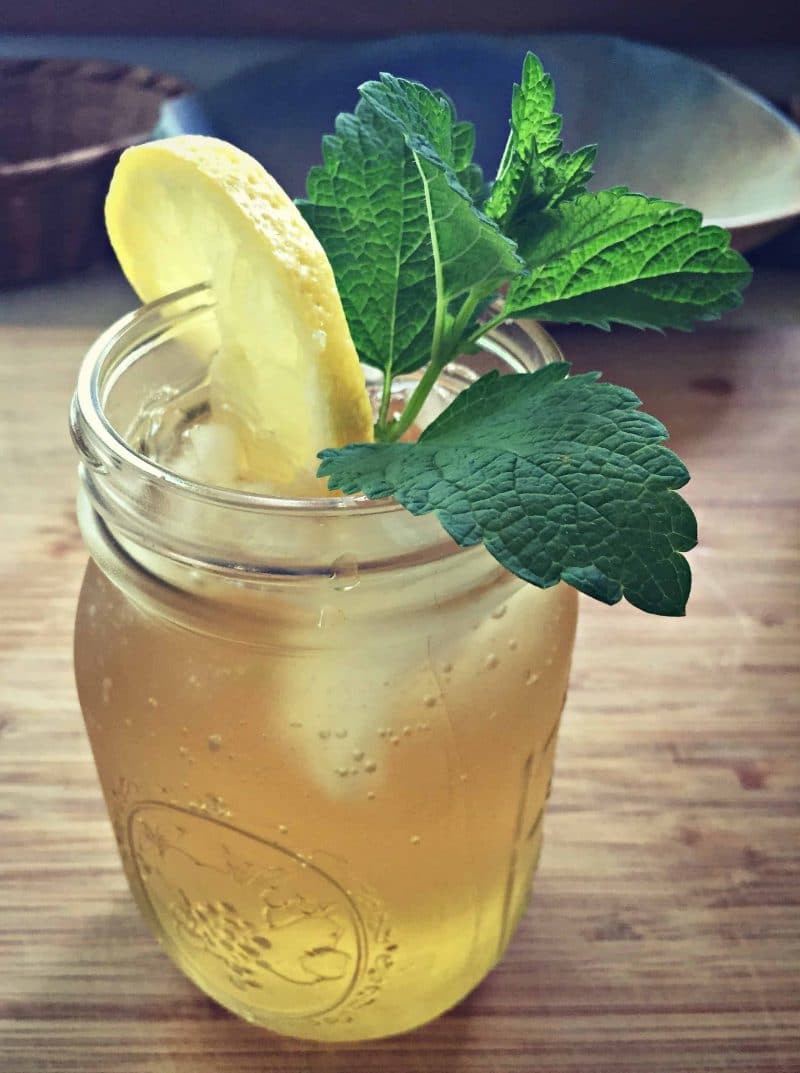 Drink your tea and wash your cares away because you are imbibing in one of the most relaxing and healthful herbs on the planet. And it even tastes good! That doesn't happen very often.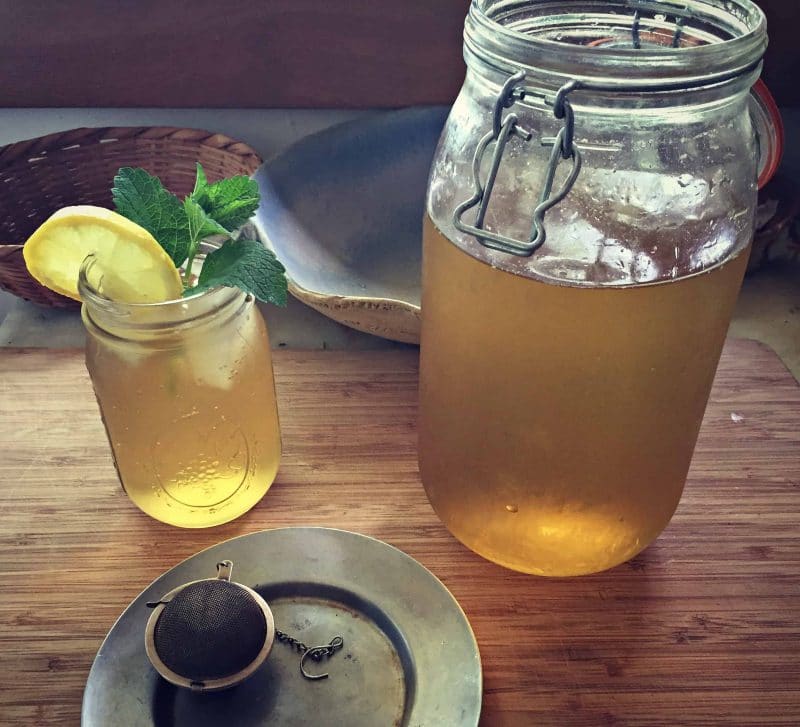 This is something that I will be making on a regular basis from now on! It was even tastier than expected. Forget about soda or even those so called "electrolyte drinks" that are full of sugar. This is what you should be drinking!
If you can't find any lemon balm, or if it's the wrong season, you can always order dried lemon balm from Mountain Rose Herbs (my favorite place to buy high quality, organic herbs).
Here are a few more articles on lemon balm for further reading:
As you can see, lemon balm has many uses, from garden beneficial to medicinal tonic to culinary herb. Definitely not a bad plant to have around. Go search the edges of your yard, you may even have some growing! Wouldn't that be an exciting treat?
Save
Save