I recently had the opportunity to write up a post about how to make a calendula salve for the Herbal Academy blog, and I wanted to share that with you here!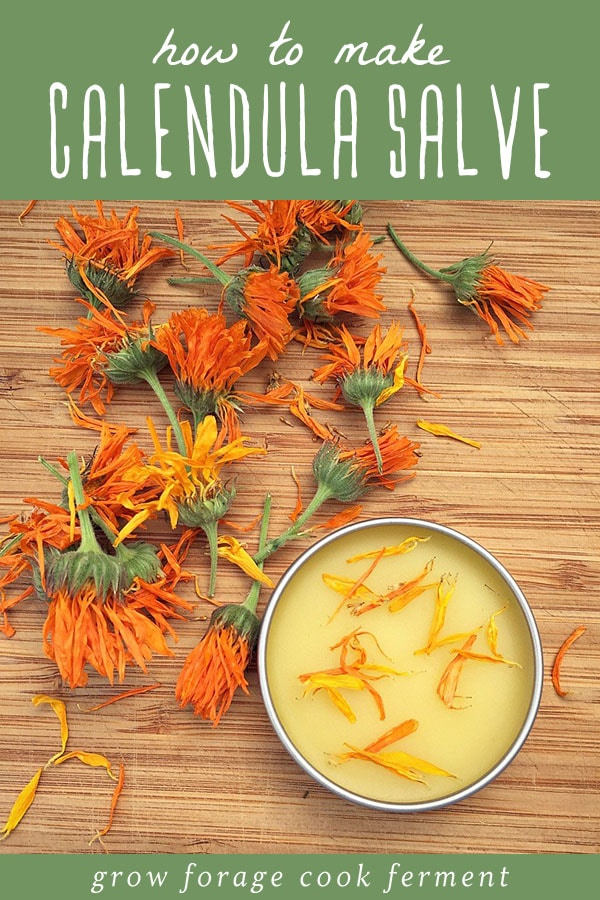 Calendula in the Garden
Calendula is a beautiful flower, and is well known throughout the world as a powerful healing plant. It grows easily in most climates, and readily reseeds itself to come back year after year.
Calendula a plant that I believe most herbalists would recommend growing yourself. I was so pleased when I moved into my new house to find a sea of calendula in my backyard!
I started thinking of all the ways I could use it, and making a calendula salve was first on my list.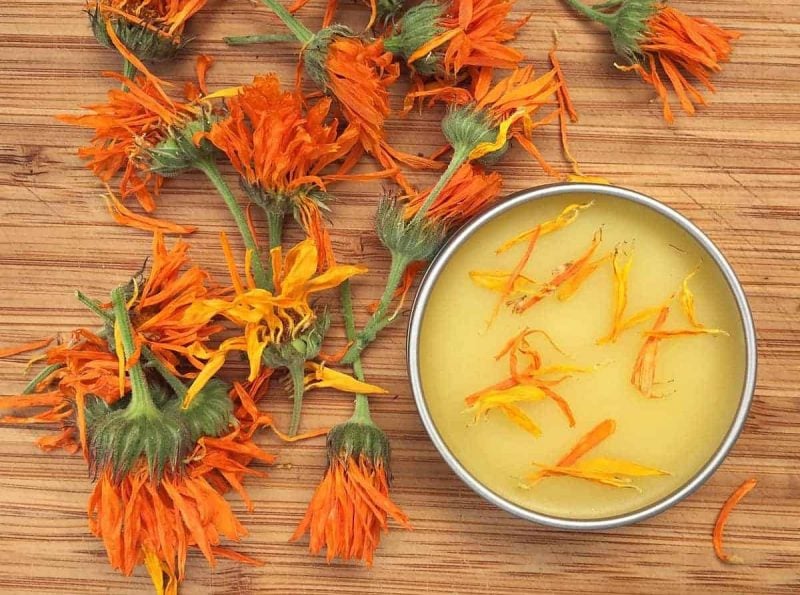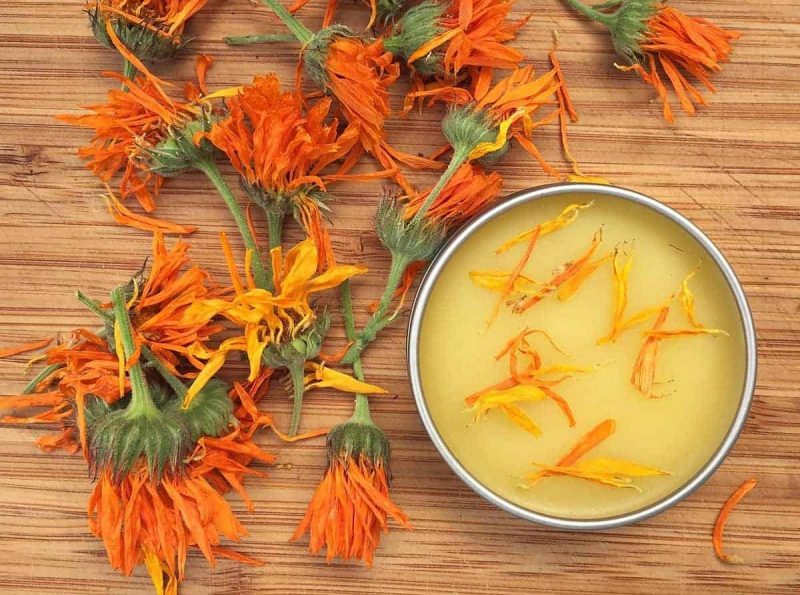 Benefits of Calendula
Before I walk you through how to make a calendula salve, I want to start by telling you how amazing this plant is and why it is so common in many natural skin products and topical herbal remedies.
Calendula officinalis is anti-inflammatory, anti-viral, anti-fungal, anti-microbial, and astringent. All of these things combined make it an herbal heal-all.
Calendula is most commonly used on minor cuts, scrapes and burns, as well as rashes and bug bites. It is very gentle on the skin and may help to ease dryness, cracks, and itching.
Calendula is often used in herbal salves, creams, lotions, and soaps for this reason.
Calendula is most often used dried for this purpose. You can dry your own if you have them growing, or purchase the flowers already dried (Mountain Rose Herbs is a great place to buy dried herbs and flowers).
Calendula Salve Recipe
This calendula salve recipe is one that I wrote for the Herbal Academy.
Read the rest of this post (and get the calendula salve recipe) on the Herbal Academy's website here: