Have you ever heard that you should save dandelions for the bees? Here are some things to consider about dandelions and bees. Read on to learn more, and what plants and flowers you should be saving for bees instead.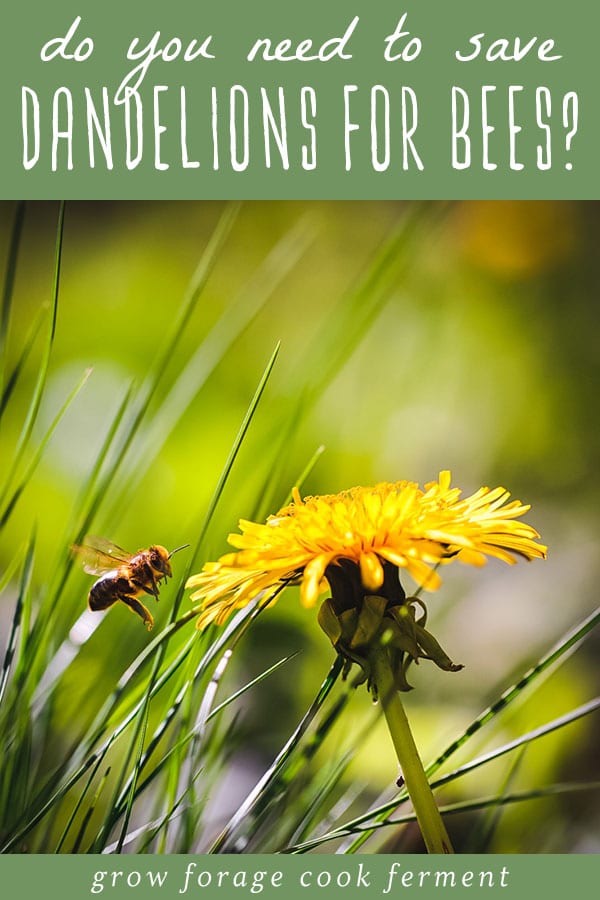 Do we really need to save dandelions for the bees?
With all of the posts I have on foraging dandelions, dandelion root, and dandelion recipes, I often hear folks saying that I should be saving the dandelions for the bees, especially in early spring.
While I understand the thought behind this, to the surprise of many, dandelions actually do not need to be saved for the bees!
This does not in any way mean that you should spray or otherwise try to eradicate dandelions, however!
It just means that we humans can utilize them as well without worry of harming the bee population.
Below are six things to consider when thinking about dandelions and bees.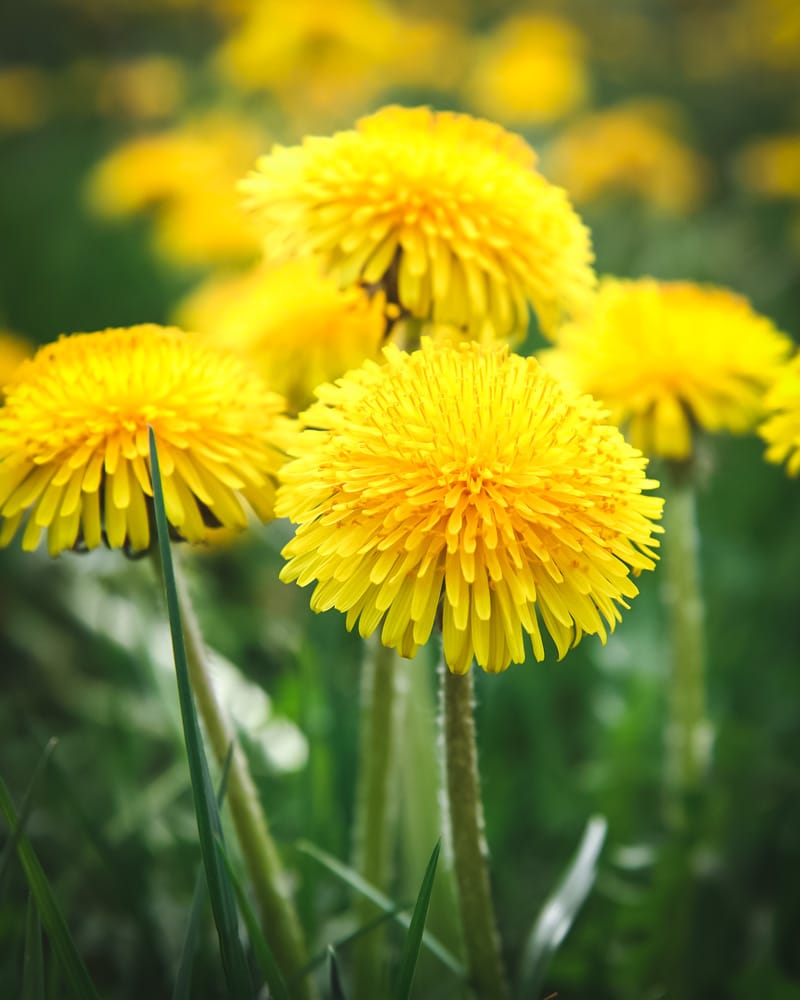 Dandelions are NOT a first food for bees
One of the things I hear the most is that "dandelions are a bees first food."
This is not true!
There are many other plants that bloom before or around the same time as dandelions in late winter and early spring that are much more important for bees.
Here are some examples: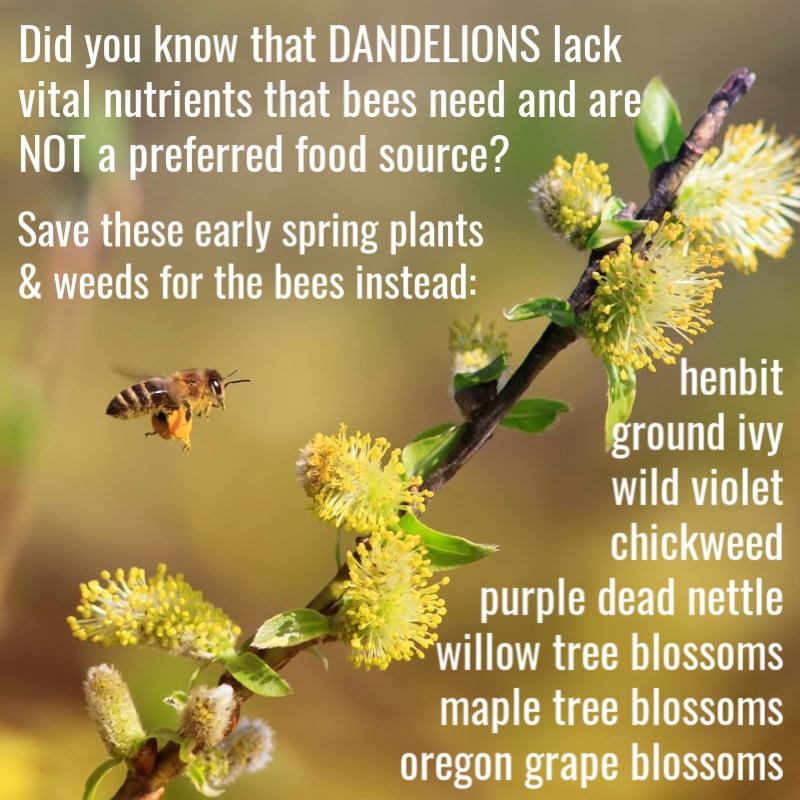 Dandelions are NOT an ideal food for bees
Dandelions lack vital amino acids and nutrients that bees need. They simply are not a quality food source for bees.
Pollen from trees like willow, maple, and fruit trees is a much higher quality nutrient source.
Willow is especially important as it grows nearly everywhere in temperate regions and almost always blooms well before dandelions.
If you've ever been around a willow tree in early spring you know that it is likely to be buzzing with bee activity!
Another thing to consider is that dandelions are unfortunately often sprayed with weed killer and herbicides, which we all know is not good for bees (or humans) at all!
There are other early spring flowers we can plant for bees
Besides all of the flowering weeds and tree blossoms that bees love, there are also some early spring flowers that we can plant in our yards for the bees!
Calendula flowers and violas come up before dandelions in my backyard, and borage flowers aren't too far behind. If you've ever seen a patch of borage in bloom then you know that bees and other pollinators absolutely love them!
Some other early spring blooms to plant include crocus, hyacinth, and daffodils.
Most of all, a variety of flowers for the bees is best!
See my list of 12 common flowers to plant for the bees!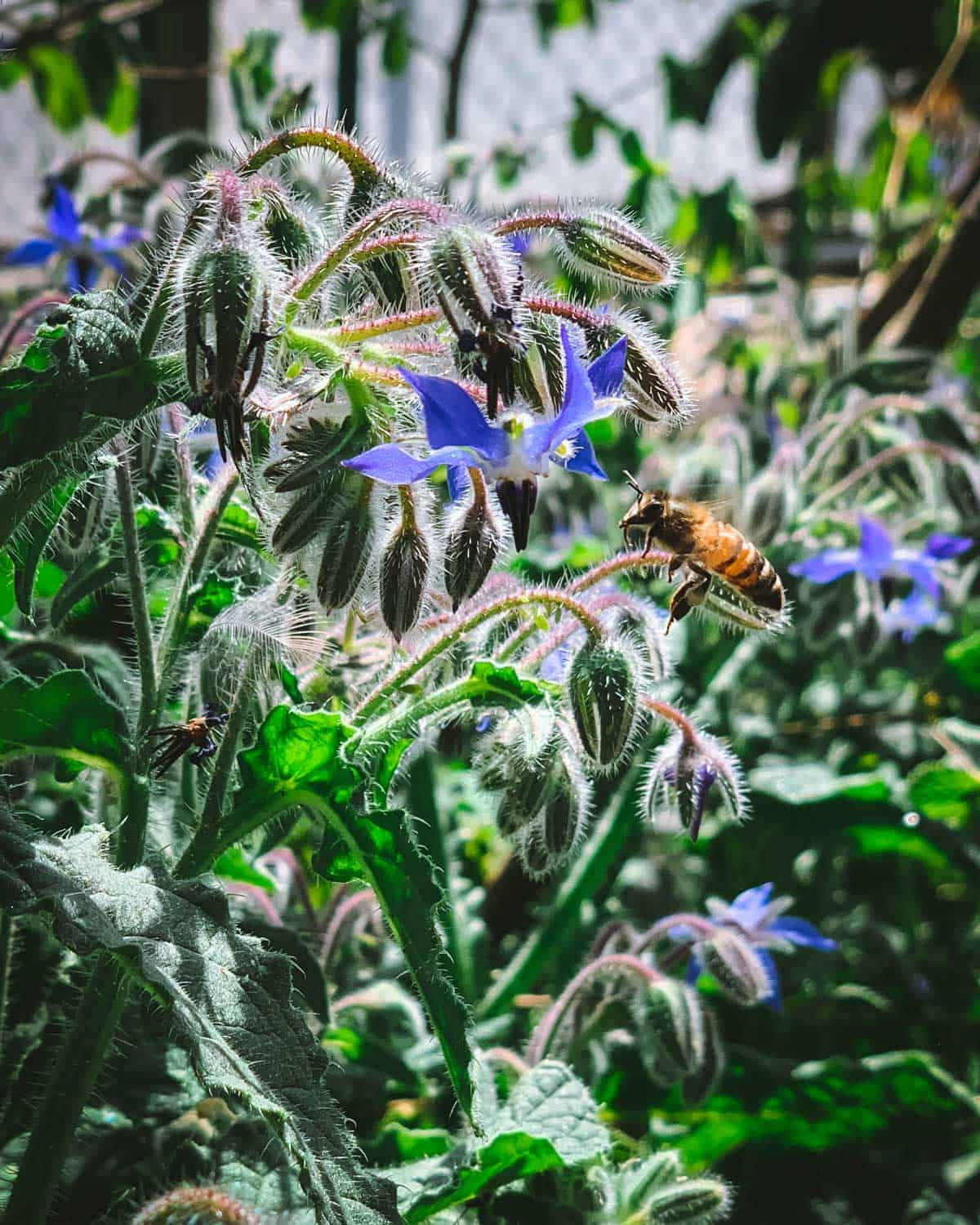 Dandelions are more nutritious for humans than bees
While dandelions are not very nutritious for bees, they are full of nutritional benefits for humans!
Dandelion flowers, leaves, and roots have been an important food and medicine source for humans for centuries. They are high in vitamins, minerals, and antioxidants as well as being good for the liver, digestion, and skin issues.
Make dandelion salve for muscle and joint pain, dandelion root bitters for digestion, or dandelion pesto for vitamins and minerals.
Dandelions are an herbal ally for us in so many ways!
We should not be made to feel guilty for utilizing a plant that has been a part of human history for so long.
As long as we give the bees plenty of other spring flowers that are better suited for them, let us have our dandelions!
Dandelions come back twofold when picked
If you've ever picked dandelions, or tried to get rid of them in your yard, then you know that the more you pick the more they come back!
Many flowers, plants, and trees are like this, which is why pruning can often stimulate new growth. The dandelion wants to flower, needs to in order to spread seeds, so will do everything it can to keep flowering.
So, if you are really worried about bees getting their spring dandelions, you should actually be picking more of them! I know it seems counterintuitive, but it's true.
Think of it as pruning, don't take every single one, but enough to stimulate more growth.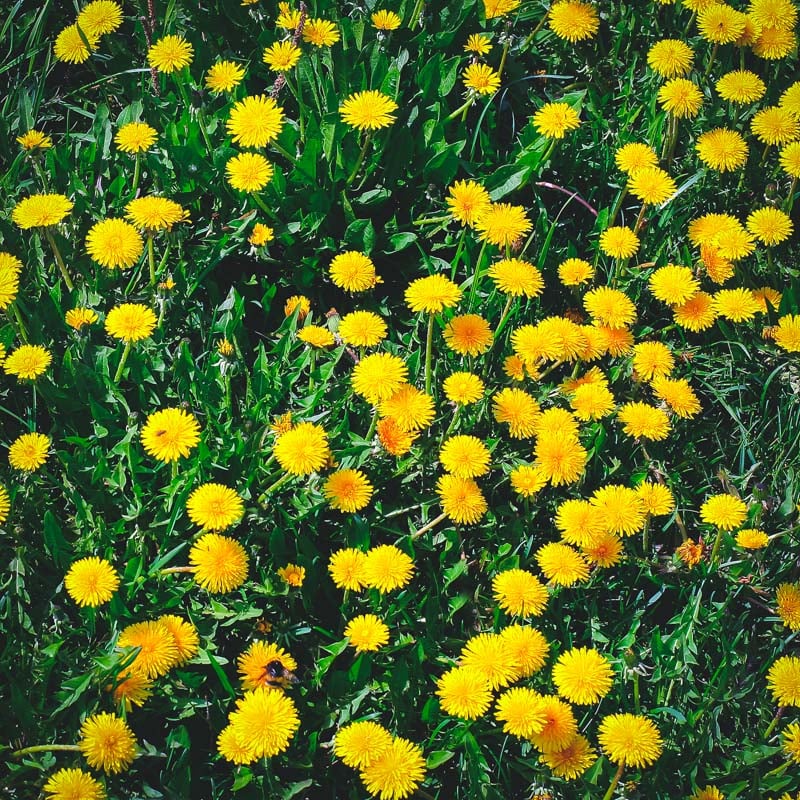 There are enough dandelions to share
It's pretty amazing really. There is no shortage of dandelions, and picking them makes them grow and bloom even more.
We get some, the bees get some, and it's all good!
Just make sure you are leaving a variety of blooming weeds, trees, and flowers for the bees, and they will be happy!
Easy dandelion recipes to try: