Well, it's the calm before the storm right now, literally. We are supposed to be getting our first real storm of the season this weekend. Yes, we've had some rainy days, but this one is predicted to bring strong winds, cold temps, and possibly even some snow. At some point along the line it seems as though a switch was flipped and we went from pleasantly warm to super cold just like that. It's ok, though, I really do love the changing of the seasons, and the cold doesn't bother me too much as long as I get some sunshine on my face every once in a while. That's part of why we decided to live in Southern Oregon versus the Portland area or the Willamette Valley, as they rarely have a day without clouds unless it's summertime. I need my vitamin D from time to time! Anyways, much of our free time this past week has been all about last harvests and winter garden prep in anticipation of the colder temps that are coming our way.
We finally harvested the last of our orange cherry tomatoes, which really were the star of the show this past summer. I'm definitely saving some seeds from these guys because they were sweet as sugar and super productive. They were still ripening on the vine until the day we took them out, which was just a few days ago! The tomatillo harvest pales in comparison.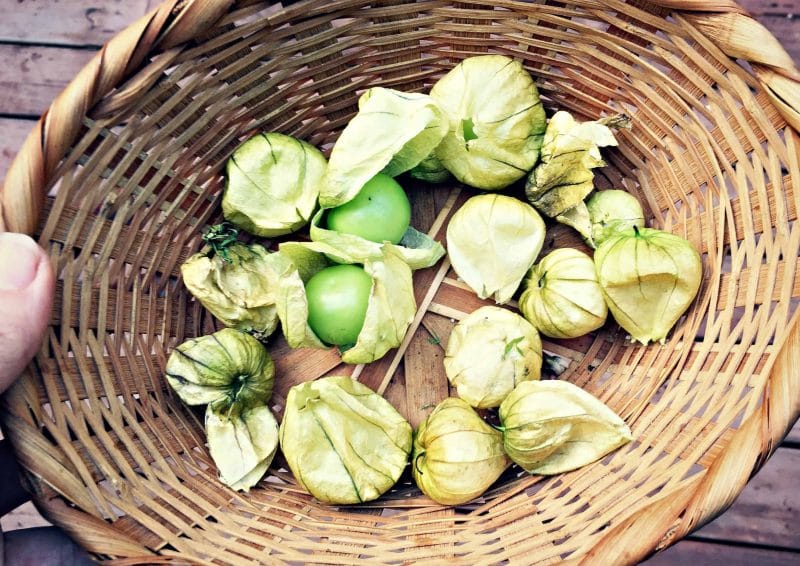 There were tons of flowers on the plant, I just don't think they had enough time to fully ripen. I had high hopes of making a fermented tomatillo salsa this fall, but I'll have to improvise. I'm going to use this handful of tomatillos along with a whole bunch of green cherry tomatoes and hope for the best! I'll let you know the results, of course.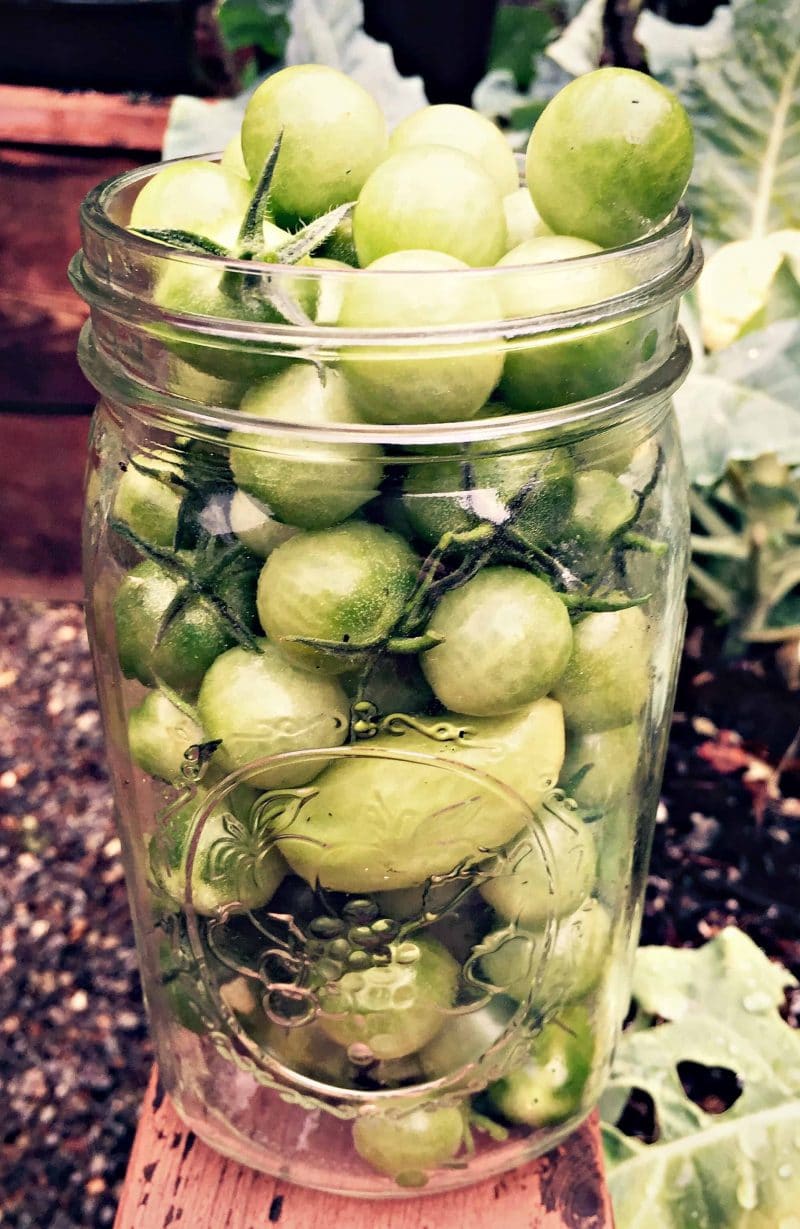 Joel built some cool "heat sinks" out of random bricks and cement blocks around some of the more temperature sensitive plants to help keep them warm.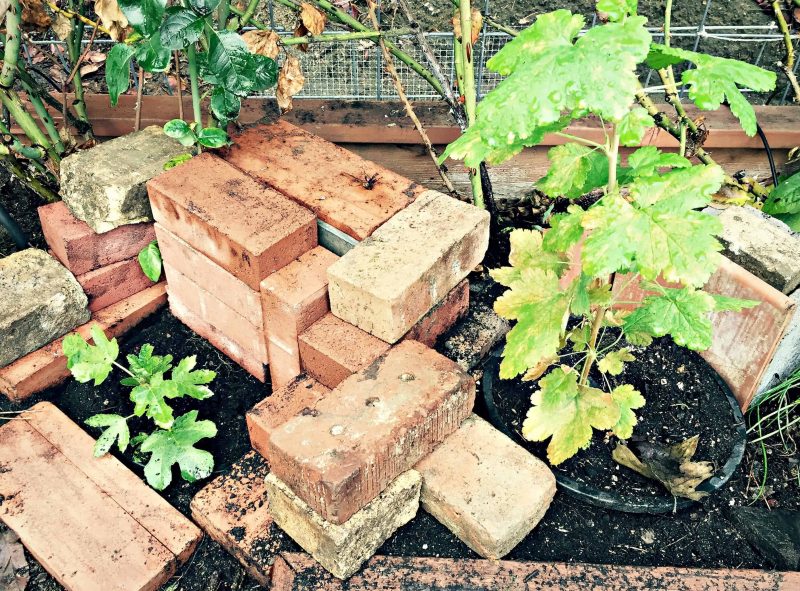 The yarrow and artichokes got some of the same treatment.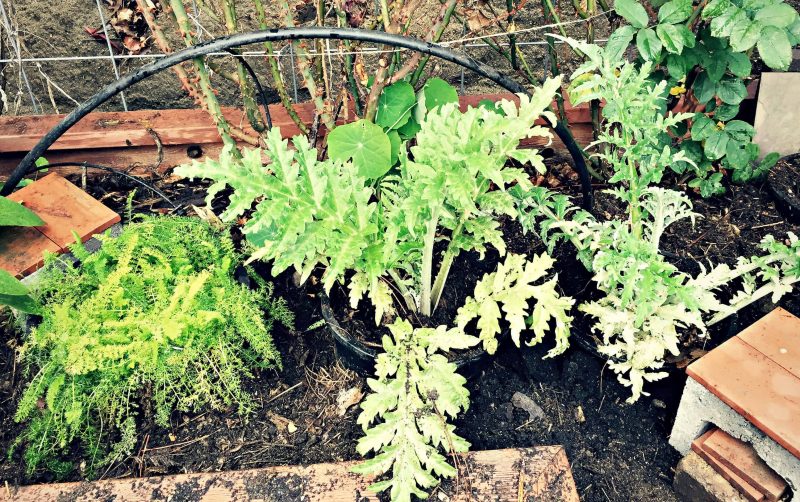 Cosmo the kitten (who doesn't look much like a kitten anymore, even though he is still only 7 months old) supervised the whole situation to make sure we were doing everything right.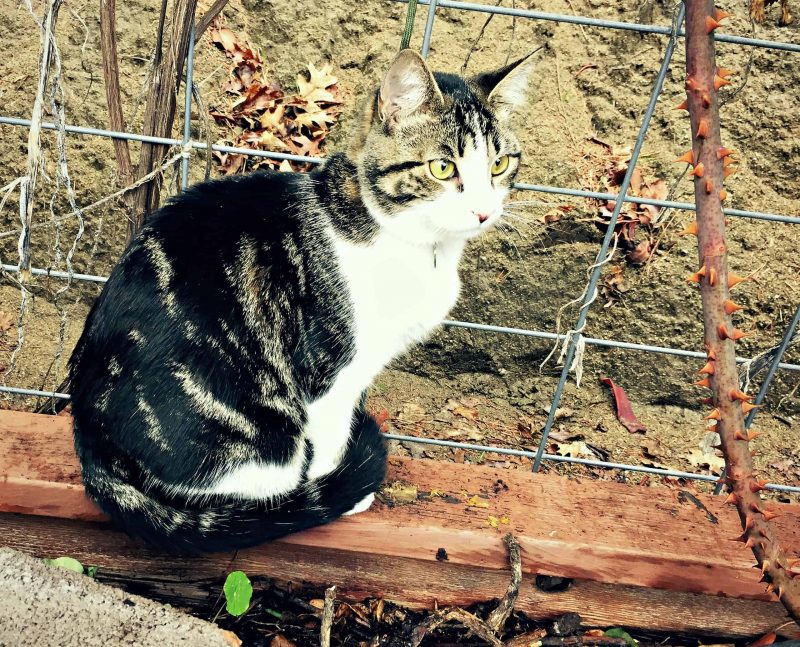 I'm still in total awe that we have roses blooming in November. I know I've said this before, but it really does blow my mind!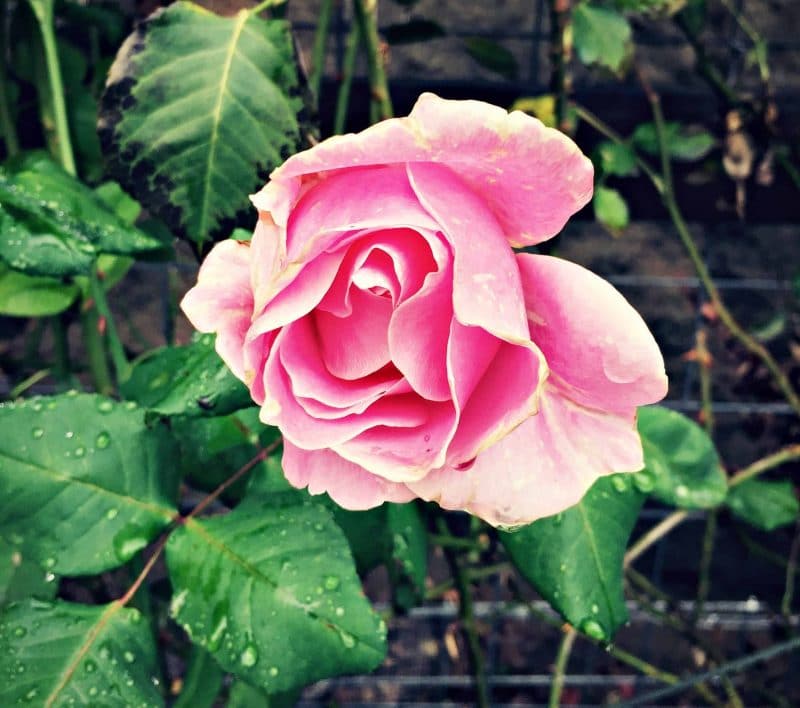 I found this pretty pink wildflower nearby as well, although it looked a little soggy.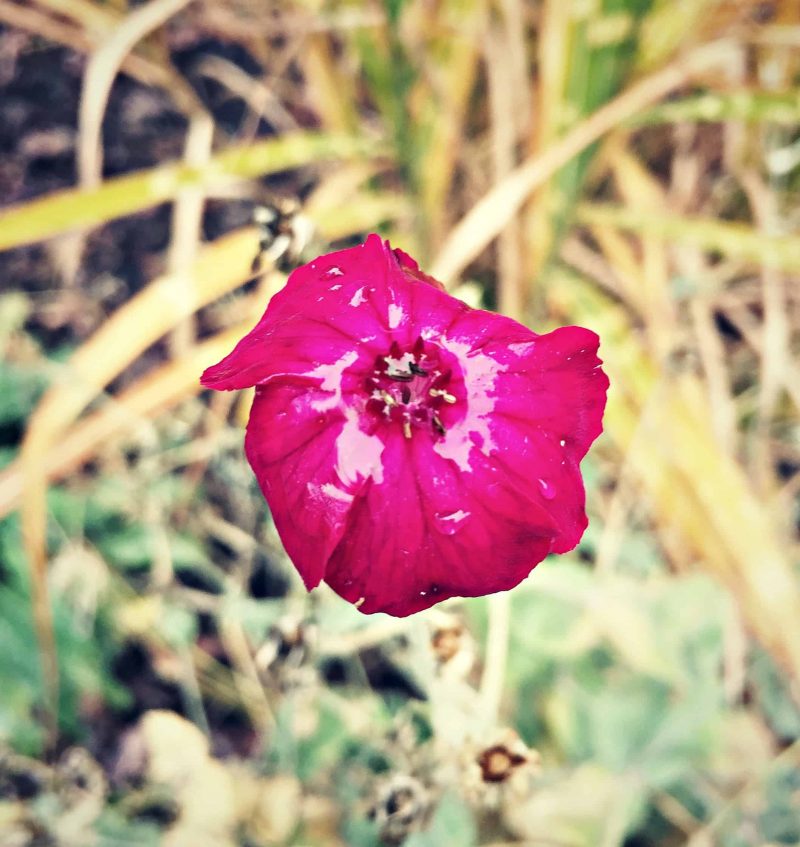 And when I went for a walk this morning I realized that we are coming into the cold weather foraging season, which means there's not a lot out there! But, don't get too discouraged, as there usually is at least something. Even evergreens like this Douglas Fir tree have some beneficial edible and medicinal qualities.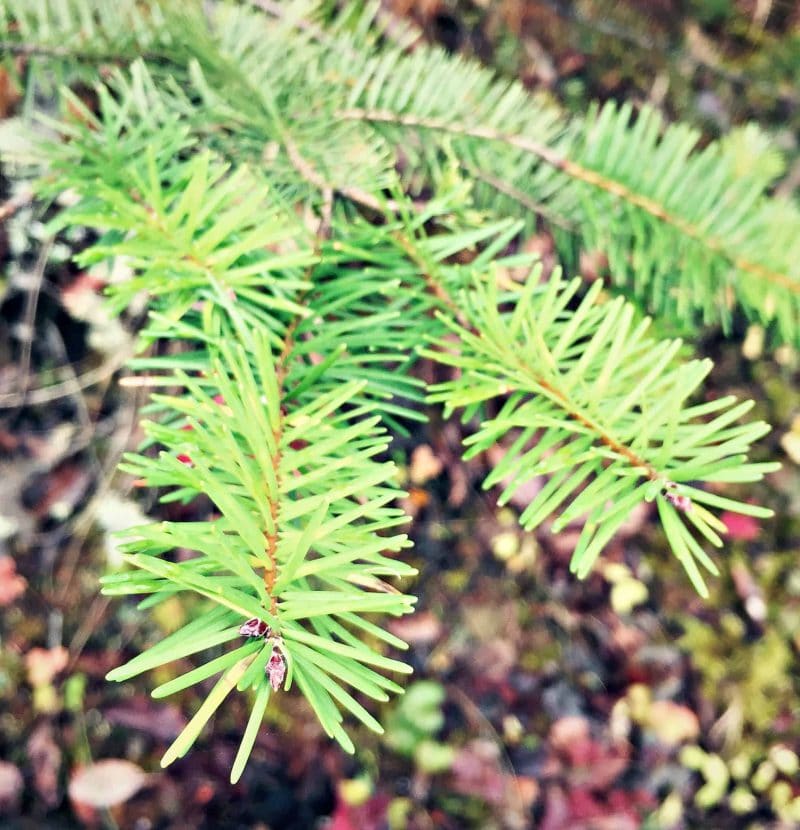 Which I will discuss in a later post sometime this winter, I'm sure.
That's about it for this week! Hope you all had a lovely week yourselves. Maybe next week I'll have some snowy pictures for you…