On a recent camping trip to the central Oregon coast, we went on hike like we usually do, and came across what we believed to be salal berries! I  snapped a few photos, then double checked my guidebooks when we got back to camp, and discovered that they were, in fact, salal berries. We decided to stop back by that trail before we headed home, so that we could collect some of these tasty berries. Foraging for salal berries is easy, at least for those of us on the west coast. They are abundant, fairly easy to recognize, and even medicinal as well as edible!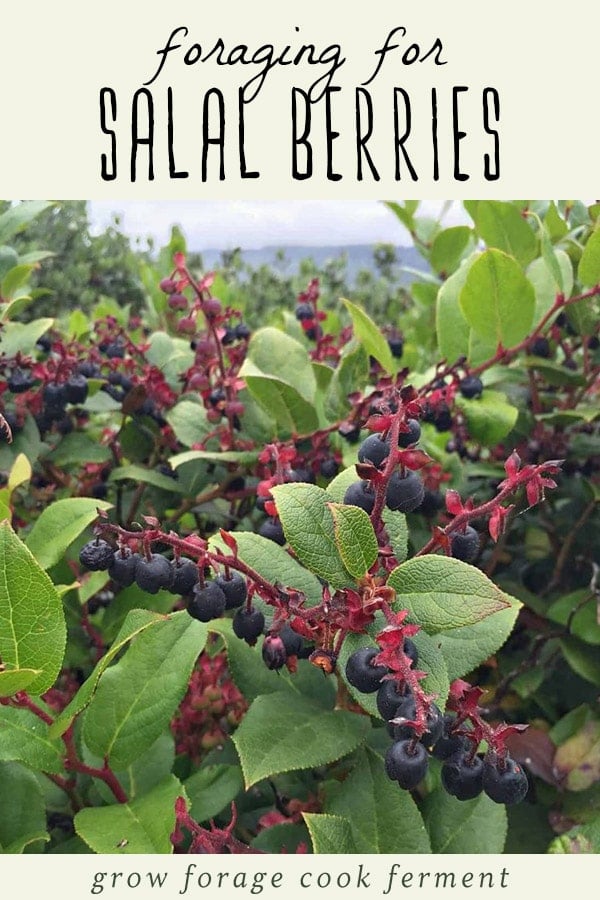 ---
Wildcrafting Weeds
If you want to learn more about the edible and medicinal weeds that surround us and how to use them, check out my eBook: Wildcrafting Weeds: 20 Easy to Forage Edible and Medicinal Plants (that might be growing in your backyard)!
Gather & Root Online Foraging Course
My online foraging course is a great way to learn about wild edible and medicinal plants! Learn more about the gather + root online foraging course here.
---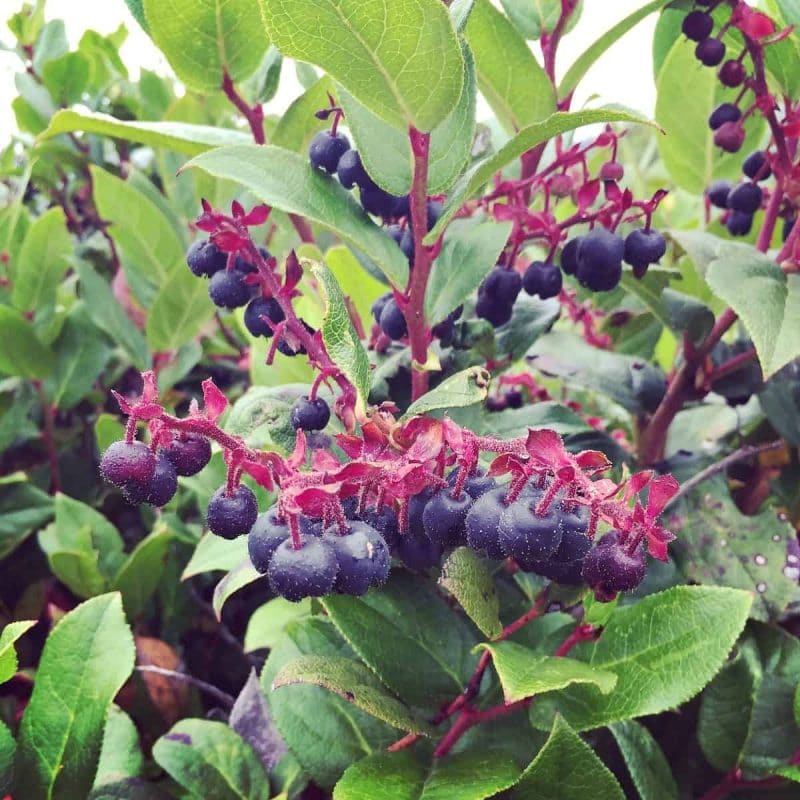 Foraging for Salal Berries
Salal (Gaultheria shallon)is an evergreen shrub native to western North America, although there is an eastern variety more commonly known as American wintergreen, or "teaberries."
However, from what I've read, they aren't all that similar, as salal berries taste a bit like blueberries and teaberries taste, well… like wintergreen.
Salal often grows in large thickets in coastal areas, which is exactly what we found! There were so many berries, we did not feel bad taking a small bucket full.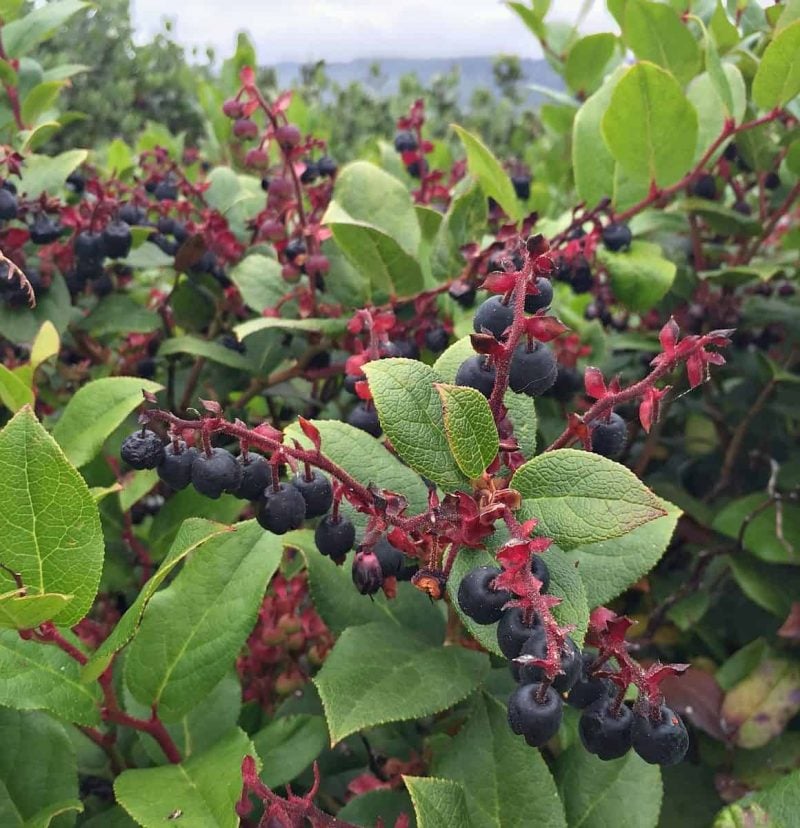 Harvesting Salal Berries and Leaves
Salal berries do not come off easily, even when they're ripe, so it's best to cut them off in bunches and process them once you get home.
The leaves are also highly medicinal, so it's a good way for you to harvest both berries and leaves at the same time.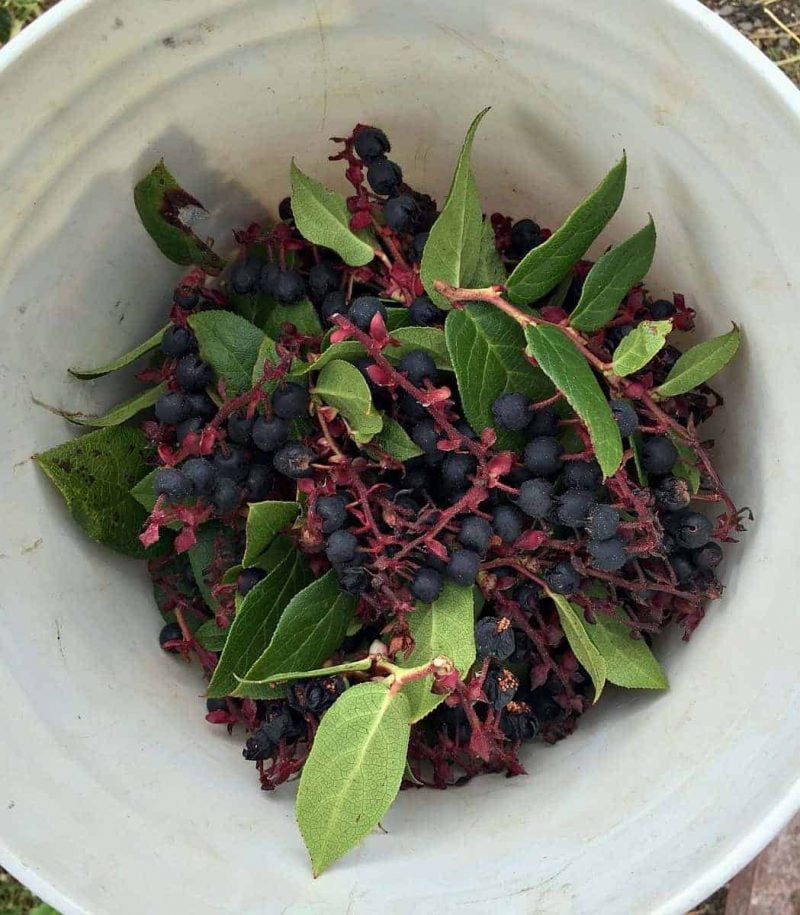 I found it easiest to use scissors to cut the berries off a bunch at a time. I put the berries into a bowl and the leaves onto a drying screen.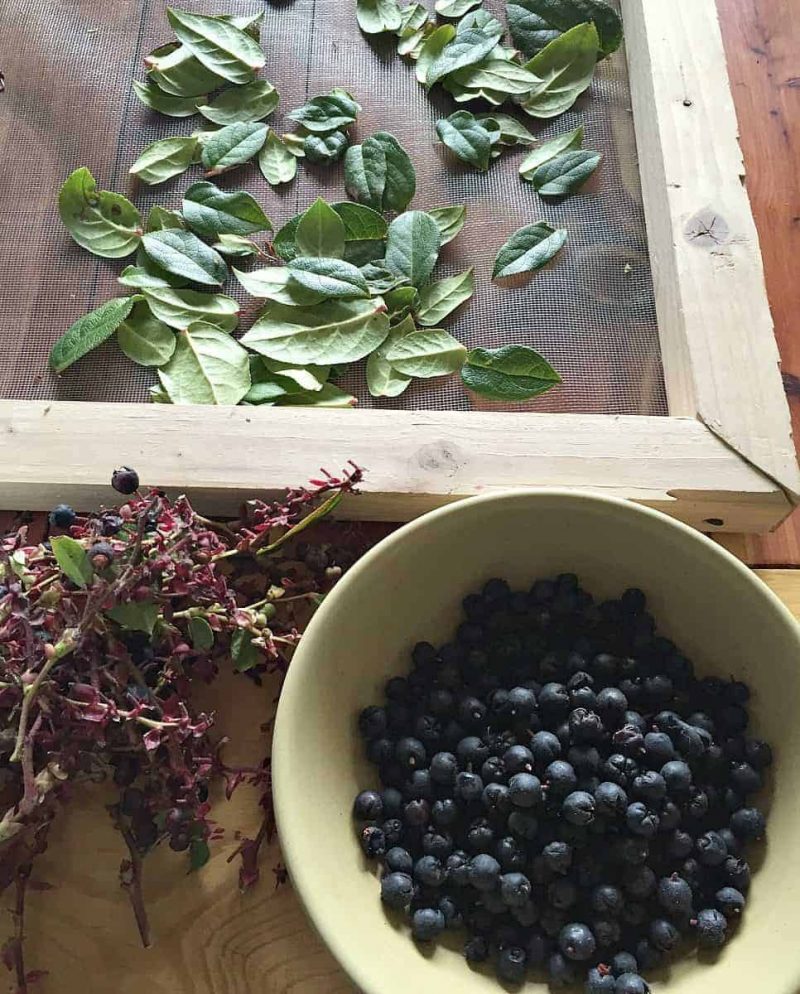 How to Use Salal Berries and Leaves
Salal leaves are astringent and anti-inflammatory. They have historically been used medicinally by Native Americans for a range of things, including respiratory ailments, digestion, and as a poultice.
When made into a tea it can safely be taken for repeated doses if need be, according to the book Medicinal Plants of the Pacific West by Michael Moore (an awesome book, I might add).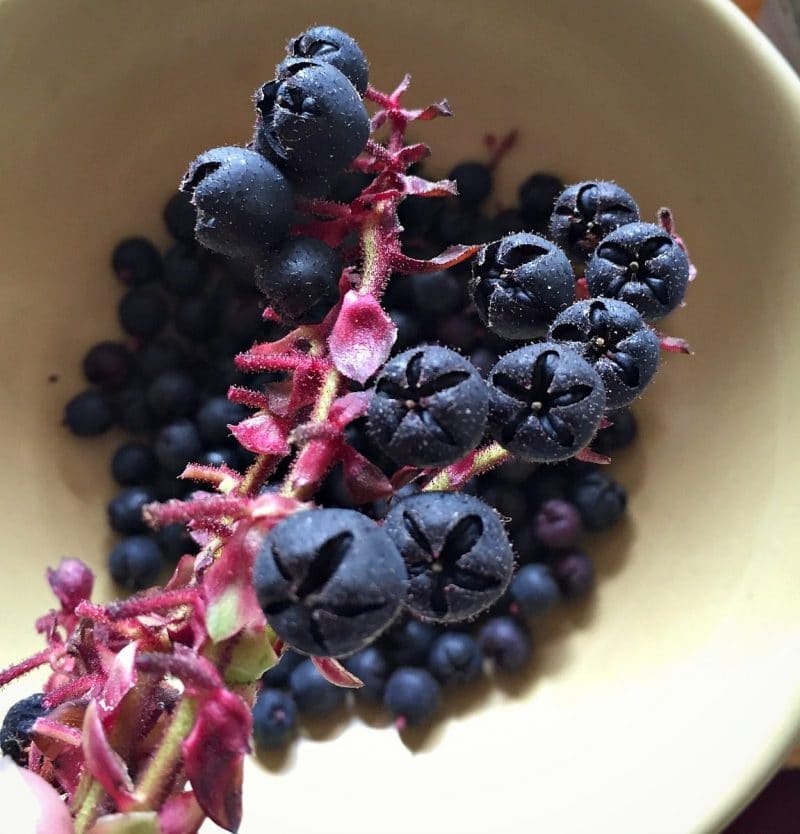 Salal berries have a taste that is similar to blueberries, and the insides look to me like the inside of a fig.
I've read some reports that the berries are tasteless, but I haven't found that to be the case at all. I think they are super tasty, sweet yet mild.
The Salish People traditionally mashed them and dried them into cakes. This may be why they are known as being a good berry for drying and preserving.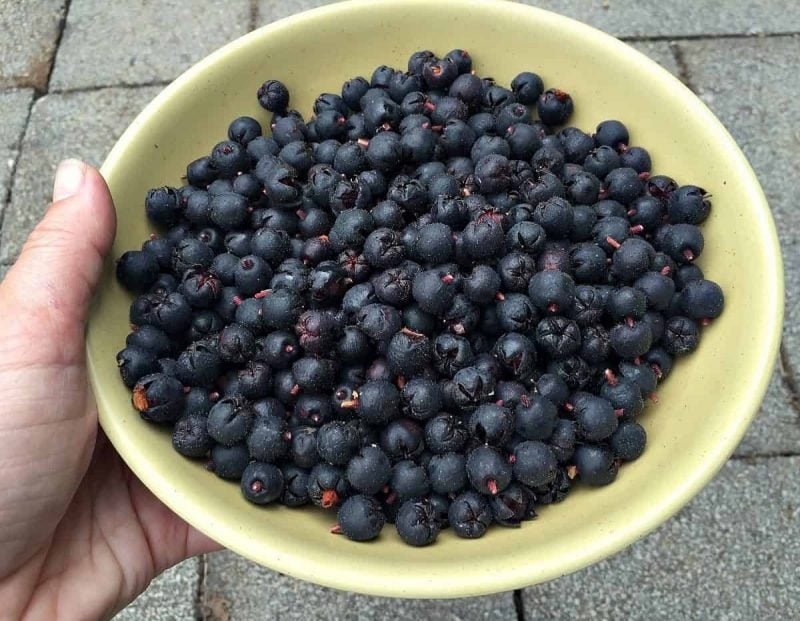 I made  an awesome Wild Berry & Nectarine Galette with this salal berry harvest! Here are some more great posts on this amazing berry:
Have you ever foraged for wild edible berries?
Save
Save
Save