Hey guys! What a beautiful, amazing spring we are having here in the Rogue Valley! Today was the warmest day we've had yet and it was gorgeous as can be. The dandelions have been up for a few weeks now and today the bugs and bees were in full swing. Yay, bees! More dandelion posts to come, with hopefully some dandelion wine in our near future!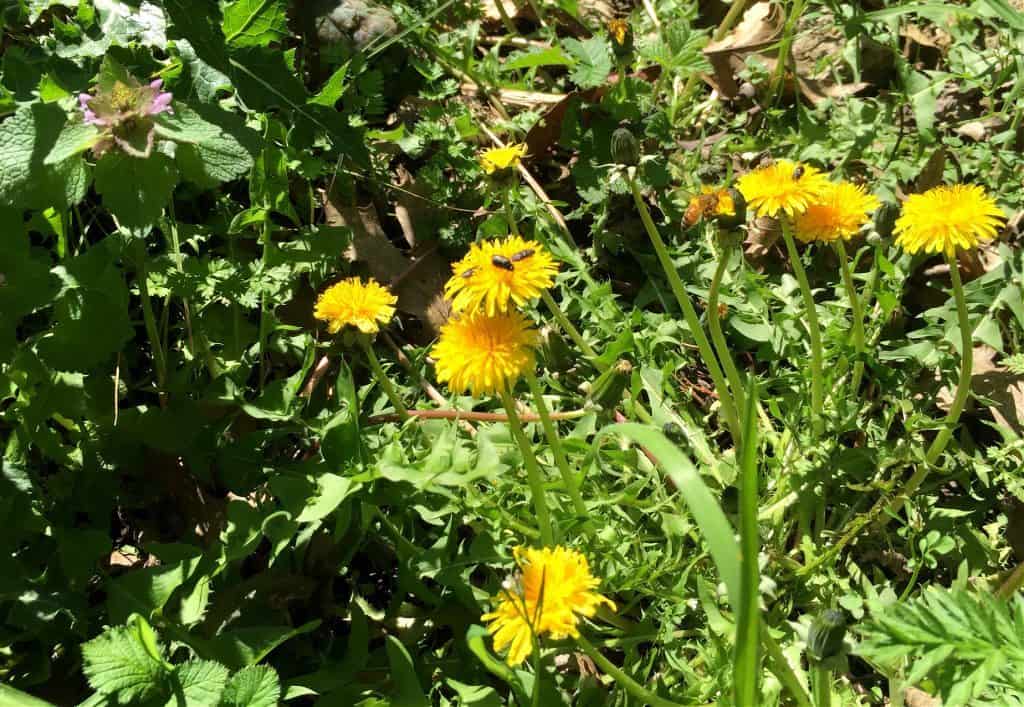 Do you see the bee? Such a great sight! Let's see, what else is new? Oh yeah, this past week I got my Thrive Market order! We're mainly using Thrive to supplement our food storage, because their prices are really good for high quality, organic and non-gmo dry goods. Here's our haul: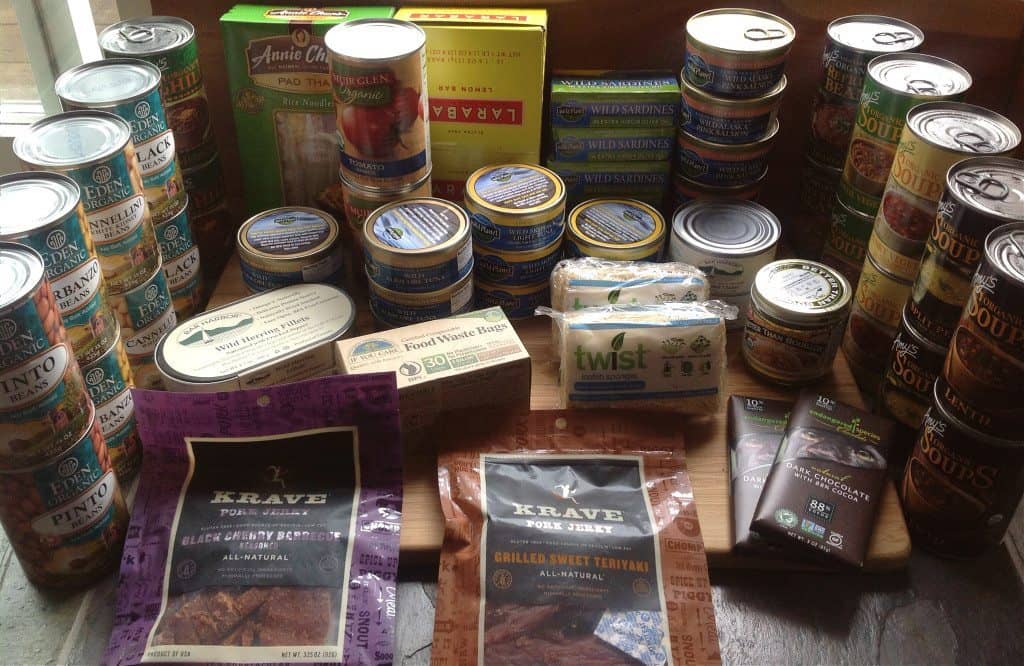 I am really impressed with everything I got! It was all packed well and came in a timely manner. What a cool company! Right now they are giving 15% off your first order and free shipping with orders ever $49, so you should check out Thrive Market as soon as you can!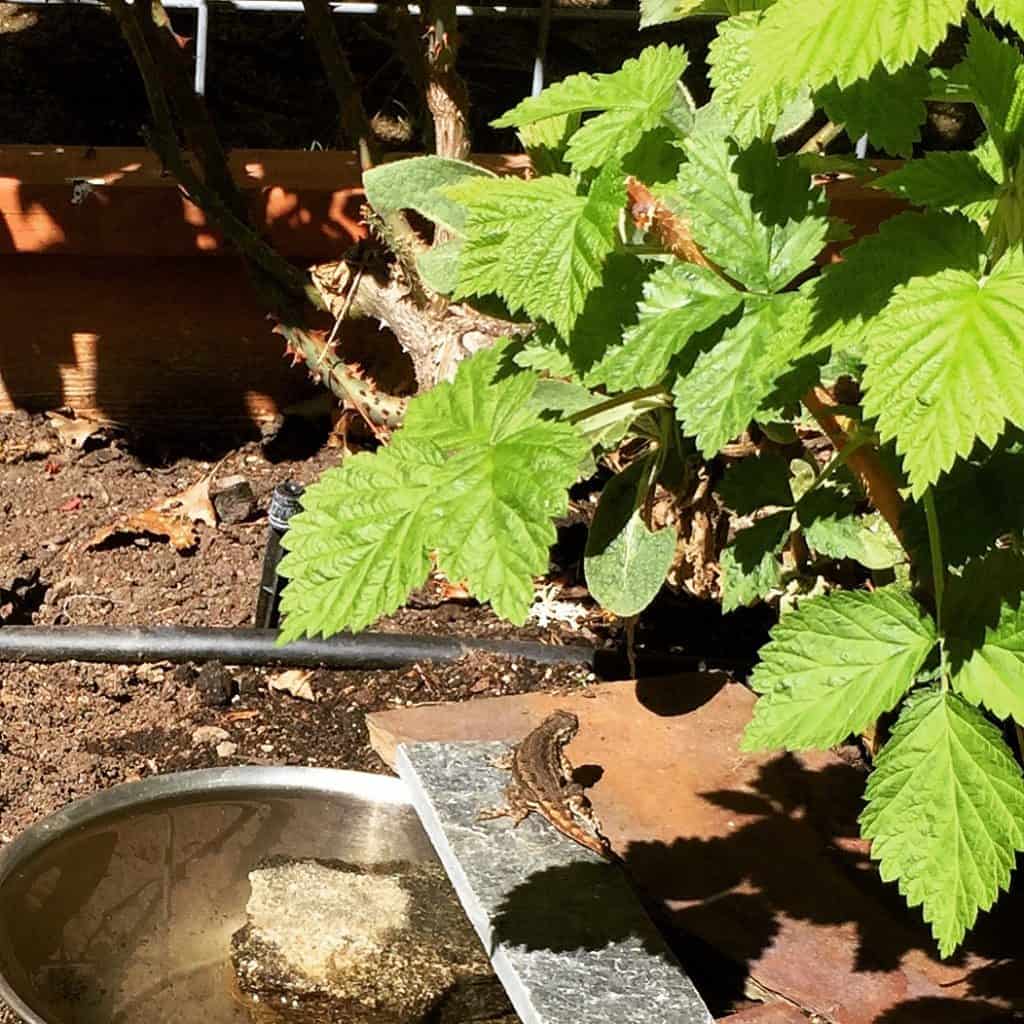 Joel found a nice metal bowl at the local goodwill that he decided to turn into a mini pond in our raised beds for the lizards and frogs in the neighborhood. I think this big lizard likes it!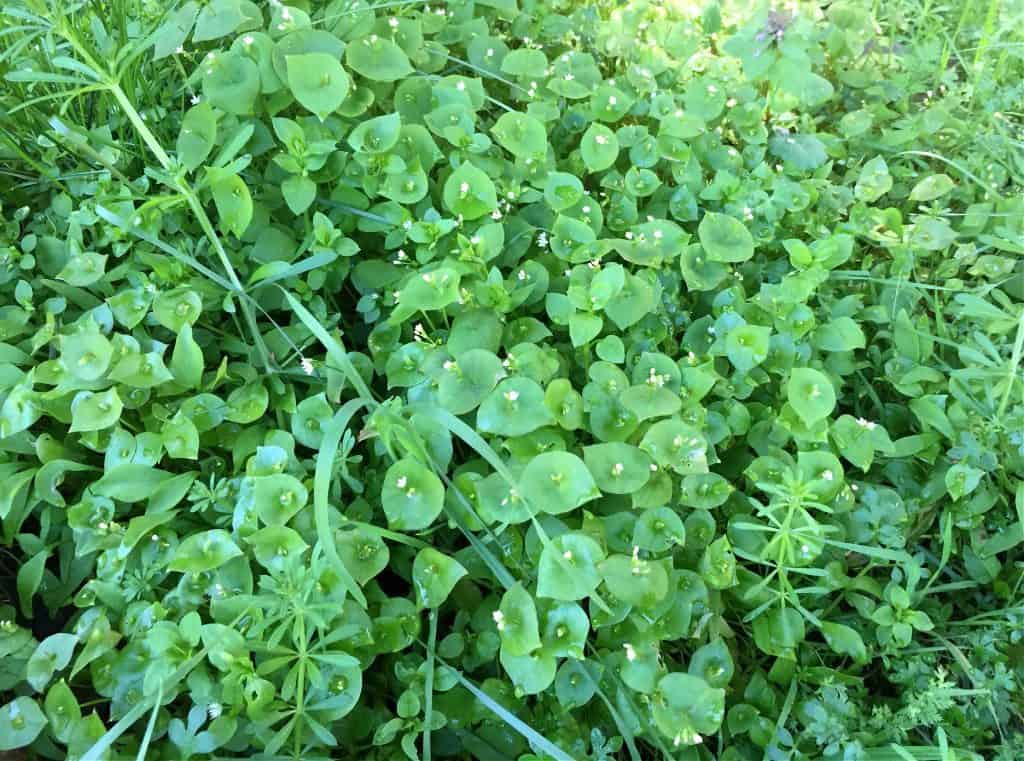 Found a big patch of miner's lettuce right on our property. Score!!!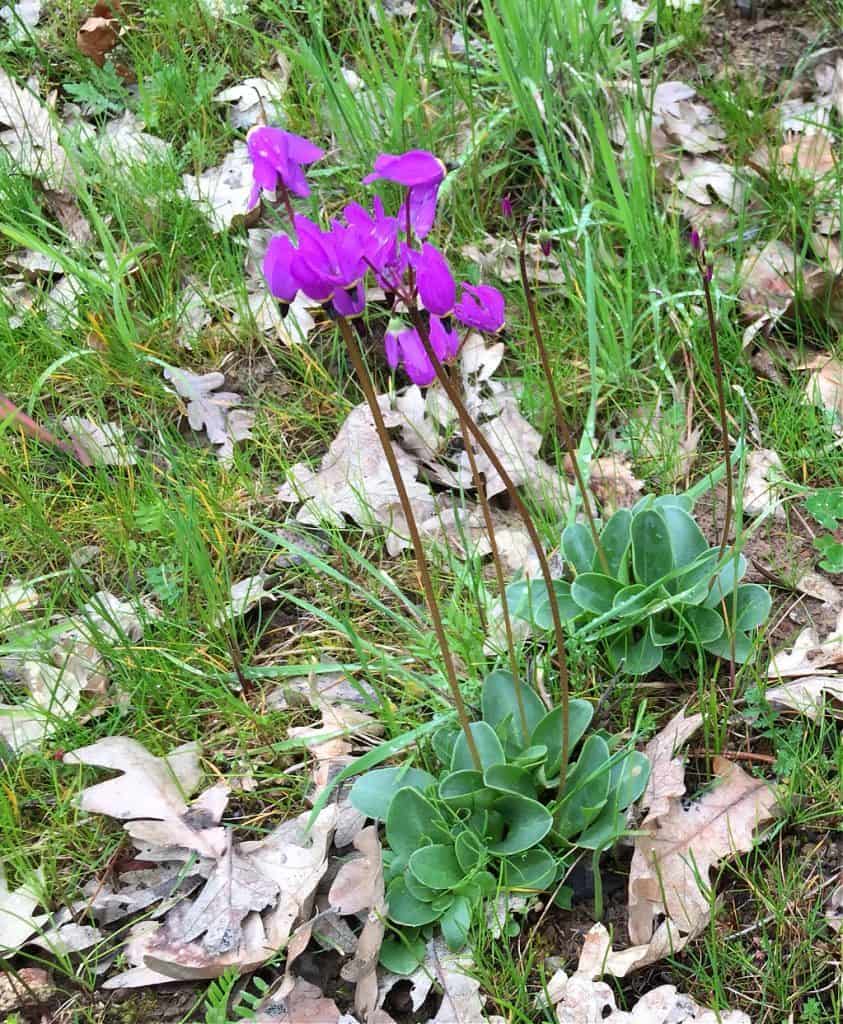 When we were out checking out some properties for sale in the Applegate Valley we came across these Shooting Star flowers! My favorite! Finding Sierra Shooting Stars in the Yosemite high country was always an extra special treat and this brought me back to those days.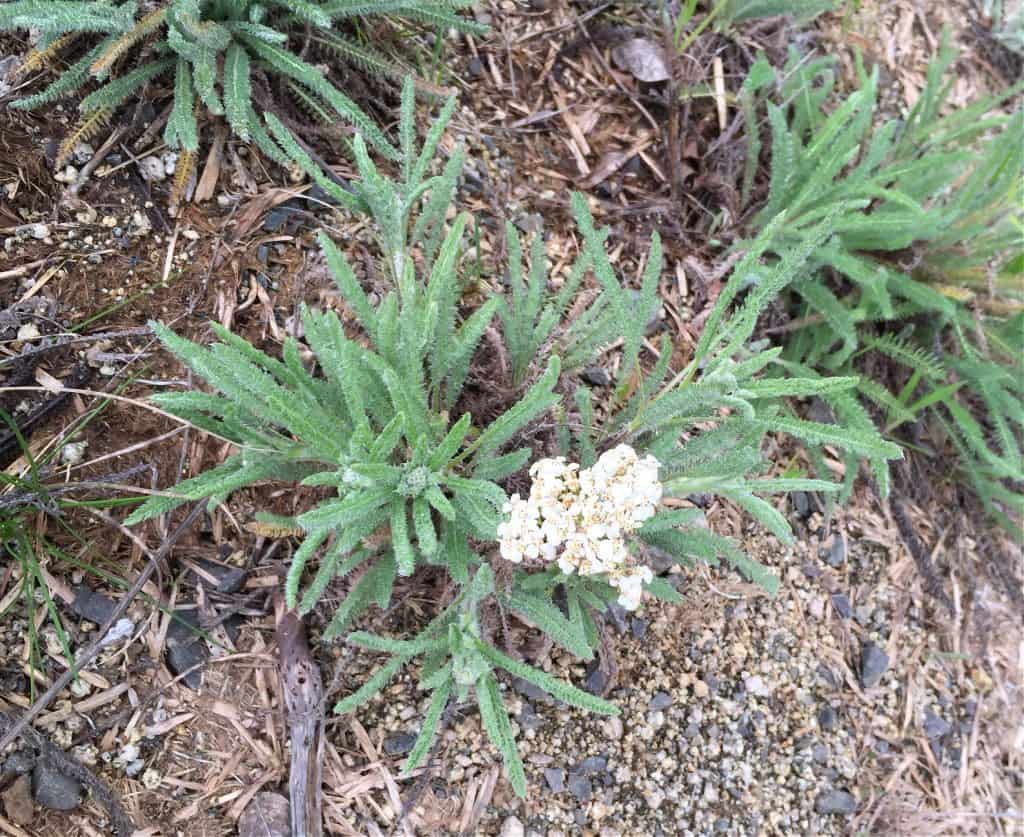 When I was out on one of my runs this past week I saw my first Yarrow flower of the season! I've seen the greenery for the past few weeks sprouting up here and there, but had to stop and snap a shot of this cute little flower.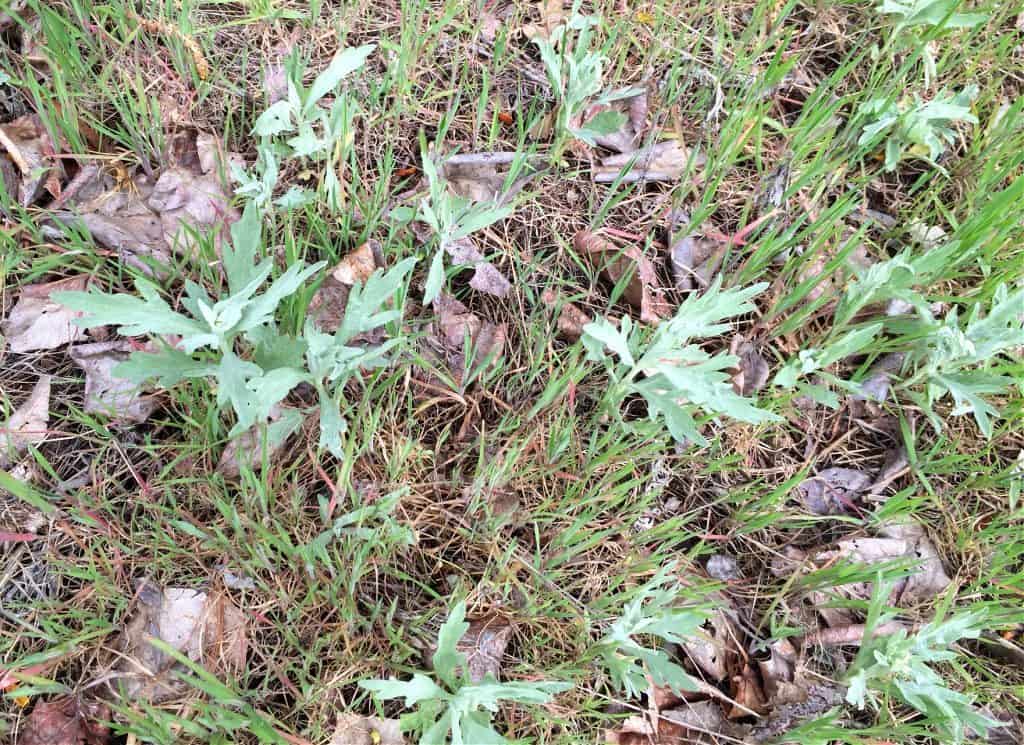 And, look! I also found some baby Mugwort when I was on my run! I get so distracted by plants when I run that it tends to take me forever to finish, but this baby Mugwort was so cute that I had to stop for a minute! Don't worry, if you don't know what Mugwort is I will be doing a post on it in the coming months. It's such a cool plant!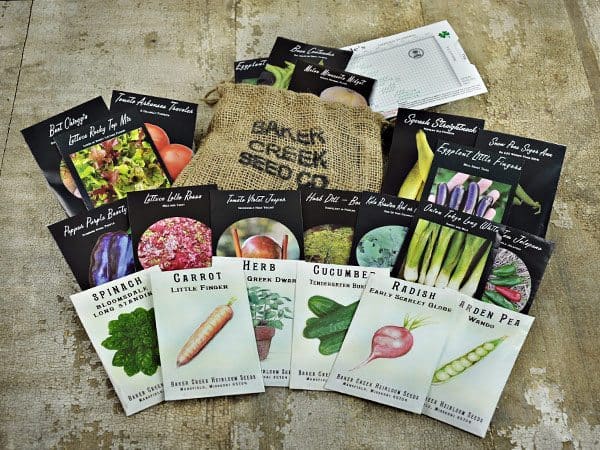 And now, here is the exciting news of the day! Baker Creek Heirloom Seeds has been so kind to offer a Home Gardener's Seed Collection for giveaway! This includes 20 seed packs, a garden planner and a cool burlap bag to keep everything in. Enter to win now!!! Giveaway is over.