Well hello! You may have noticed a bit of an absence of yours truly in the past few weeks. I've only been eating, relaxing, and getting married in Costa Rica! We had such an awesome time taking in the local food and culture of the Osa Peninsula and Golfo Dulce. It really was an adventure and a dream vacation all at once!
This photo really sums up the feel of the whole place. Free spirited and no worries. The Costa Rican mantra is Pura Vida which literally translates to "pure life". It seems as though no one has a care, and why should they?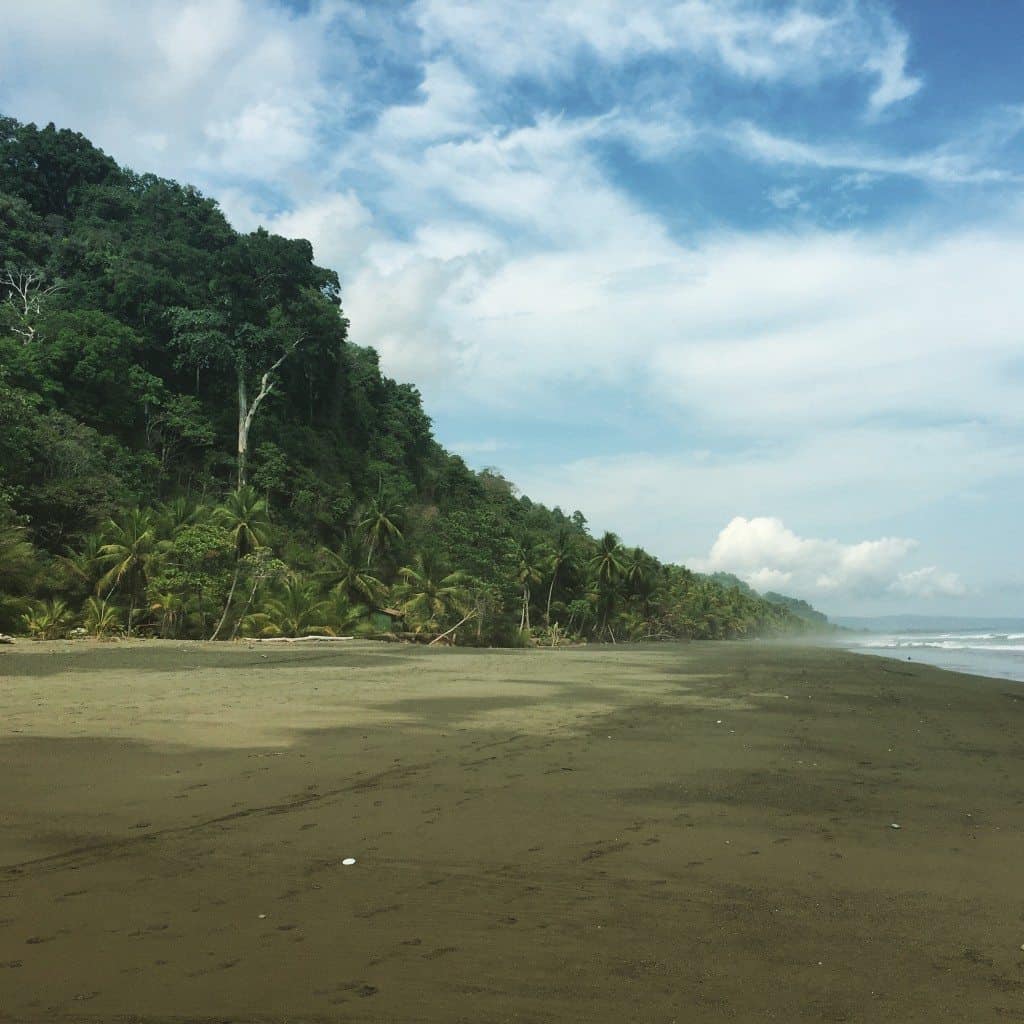 The Osa Peninsula is a beautiful and amazing place where jungle meets ocean. Such a cool sight to see. This is the beach at Finca Exotica in Carate, right on the edge of Corcovado National Park.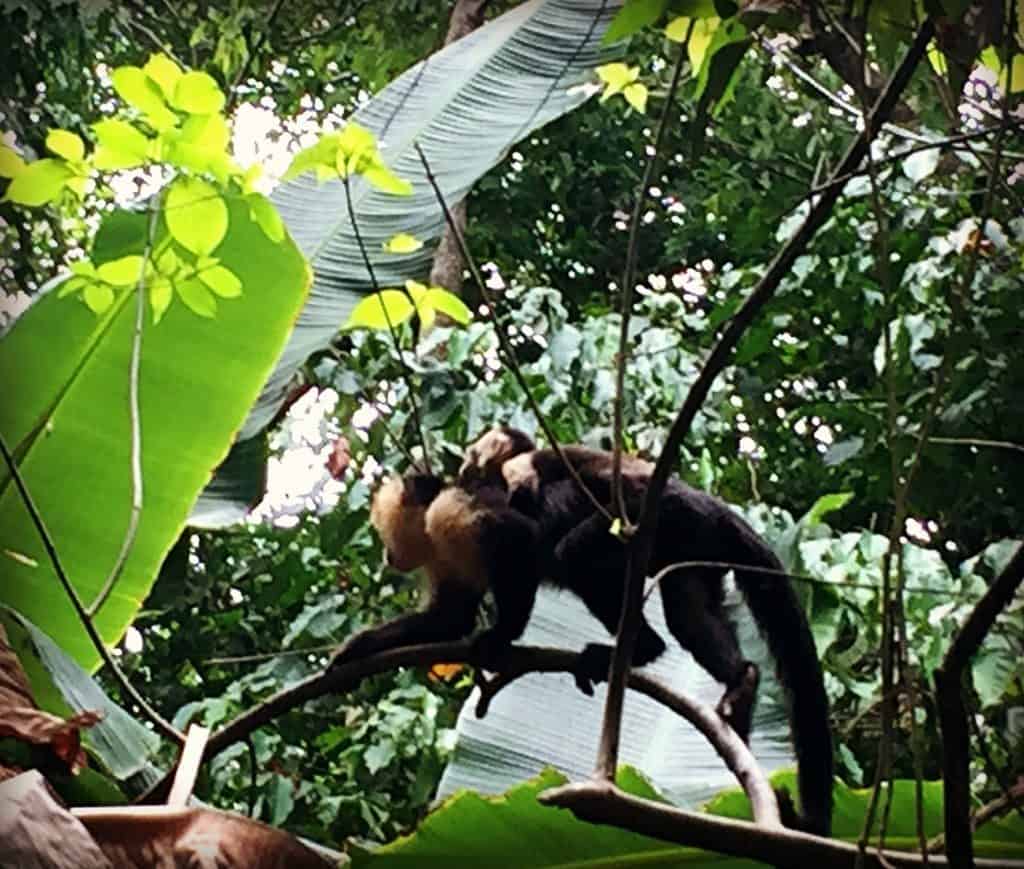 Apologies for the poor picture quality, but these monkeys were fast and hard to photograph! This Capuchin had a baby on it's back.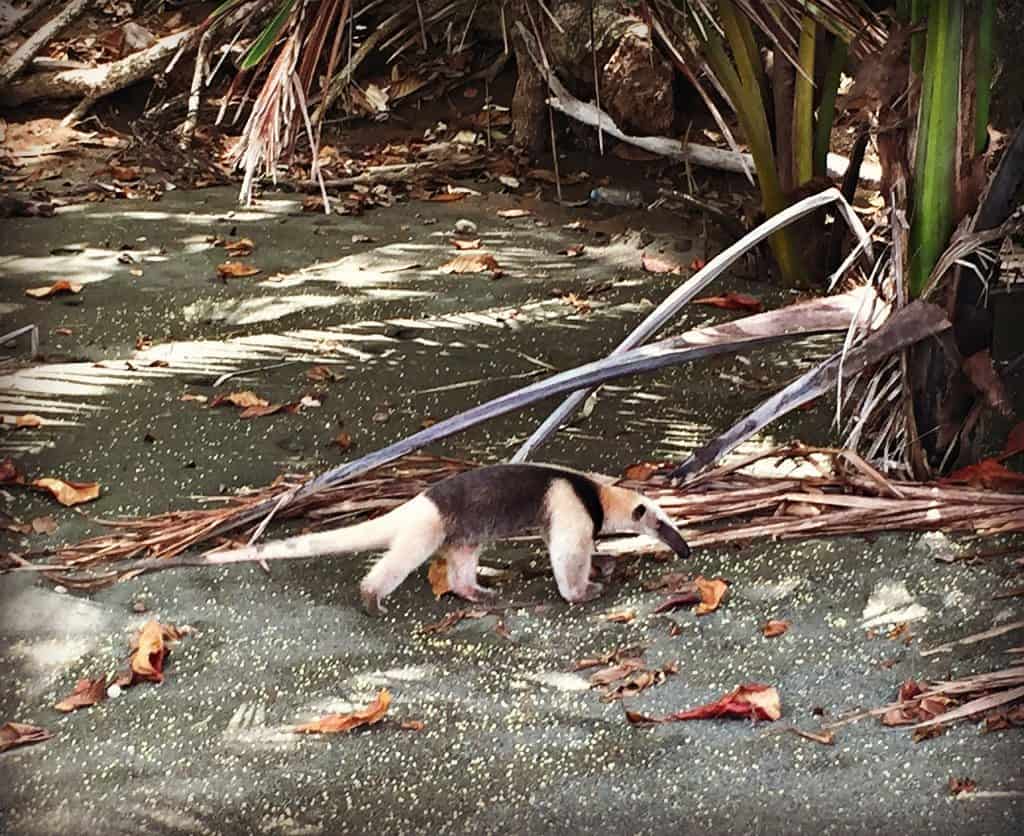 An anteater on the beach. We saw so much wildlife in Corcovado, it was really amazing! We couldn't get photos of most of the animals we saw, but this anteater was pretty slow.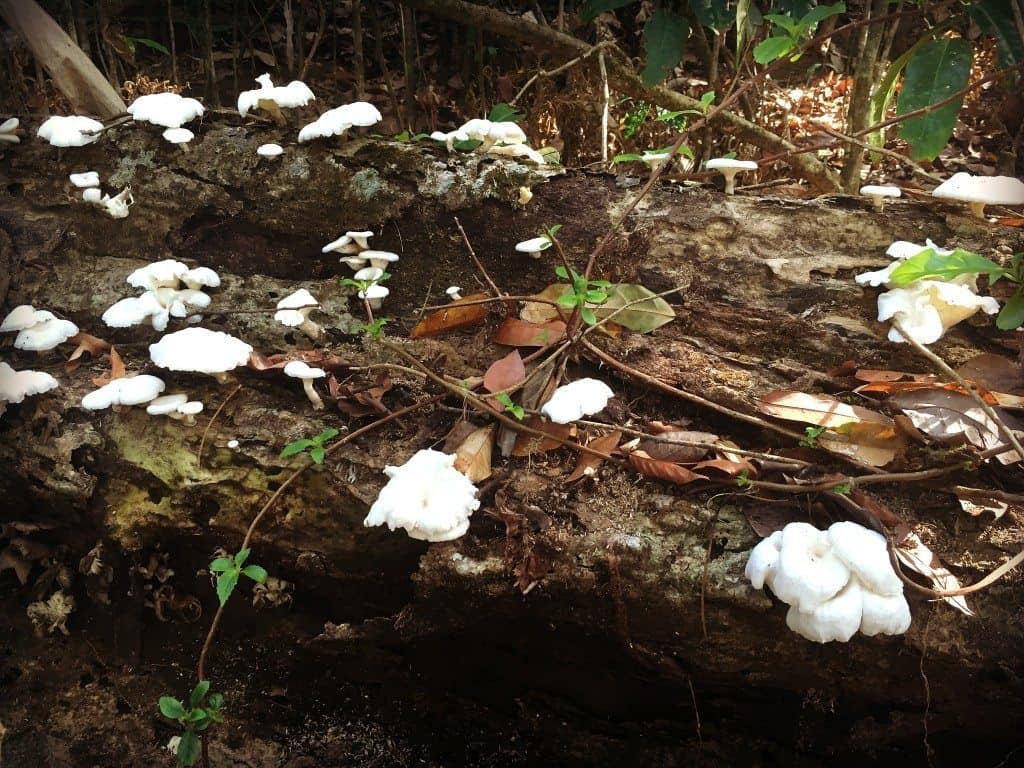 Shrooms! According to our local Corcovado guide these are not edible. I believe him!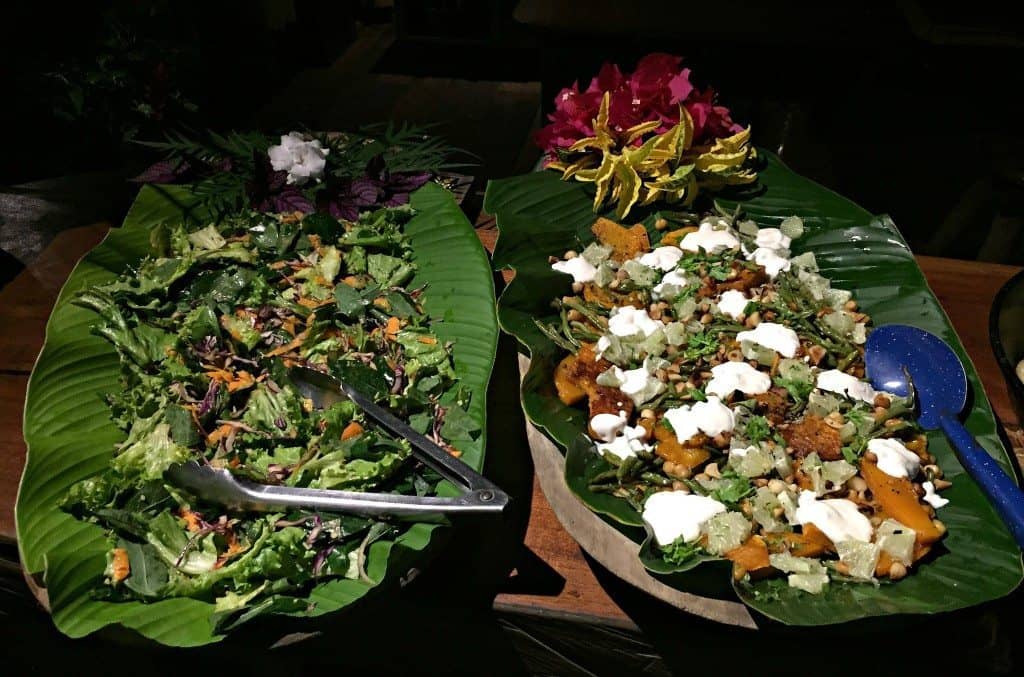 Our next stop was Ojo Del Mar near Cabo Matapalo. This is where immense beauty and amazing food meet! Nico made a tasty feast every night.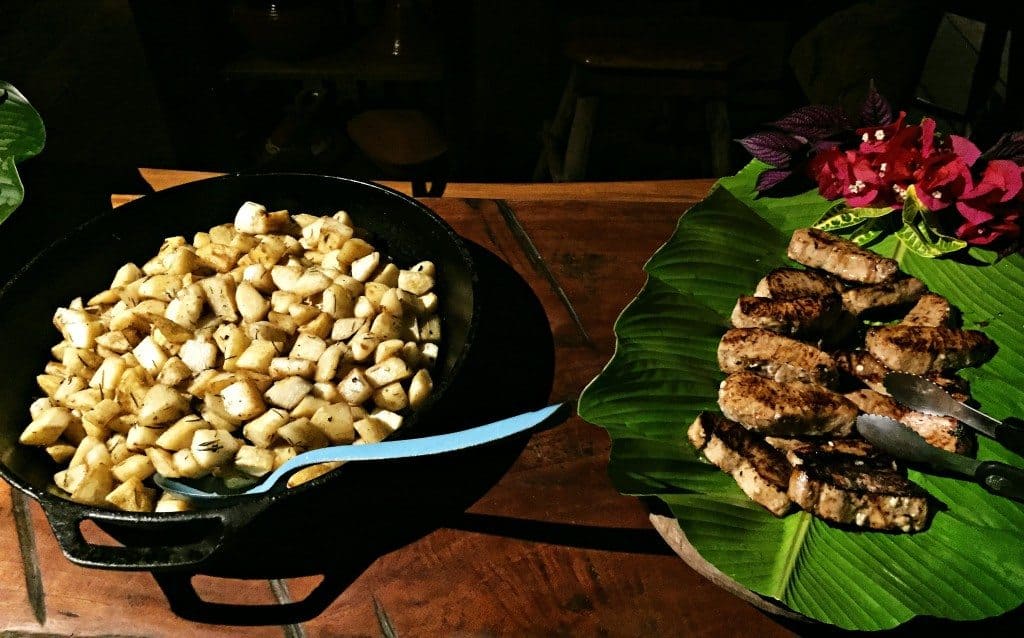 The home cooked meals at Ojo Del Mar were to die for, especially after long jungle walks followed by sitting on the beach and wading in the water. Cabo Matapalo is where the Golfo Dulce meets the Pacific Ocean and it's truly amazing.
This is the best BLAT I've ever had, and it was literally in the middle of the jungle at a really cool little restaurant called Buena Esperanza, right next door to Ojo Del Mar.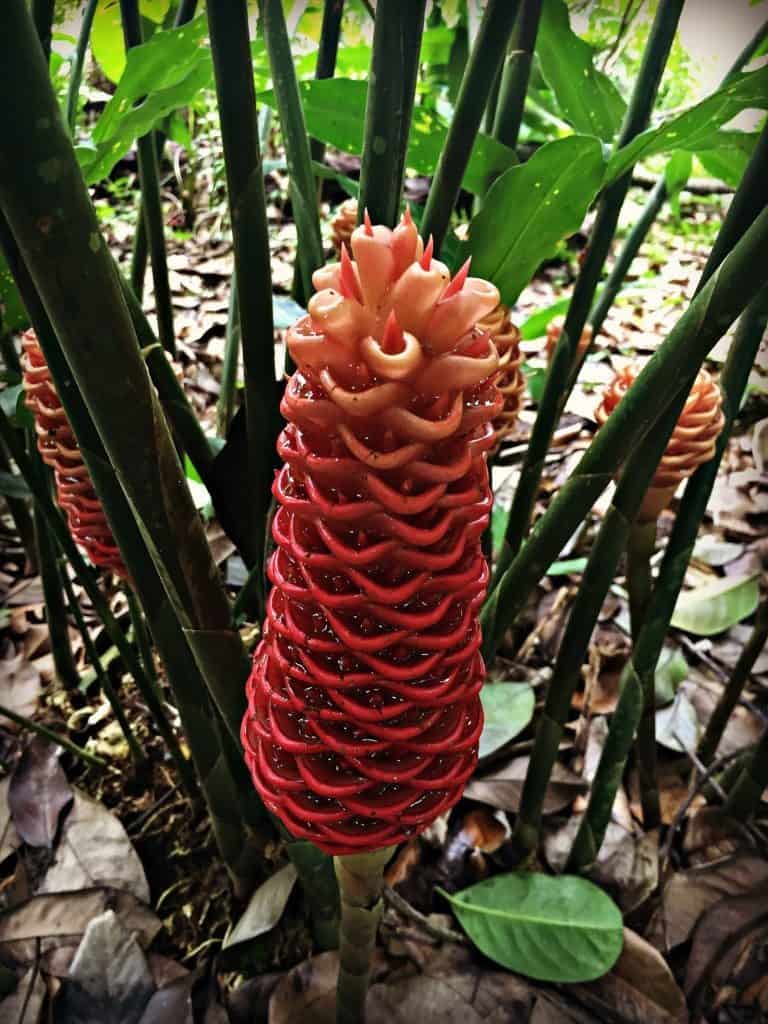 We also went to a really cool botanical garden called Casa Orquideas on the Golfo Dulce. This plant, which is in the ginger family, is called shampoo plant. The liquid it holds is gel like, similar to aloe vera, and is a natural shampoo and lotion. So cool! Wish I could grow it here.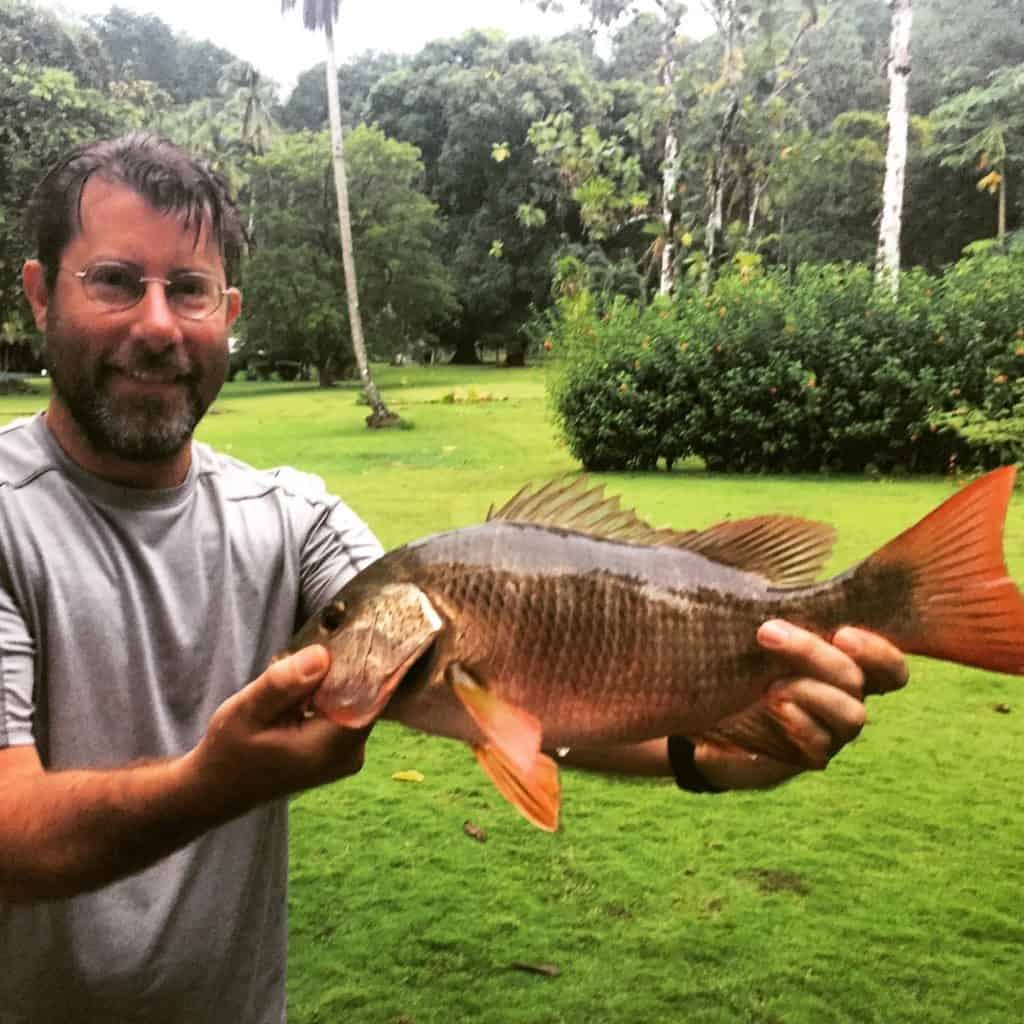 Our last stop was Saladero Eco Lodge, an awesome place that really makes you feel like home, accessible only by boat on the Golfo Dulce. Joel caught a nice Red Snapper when we were there!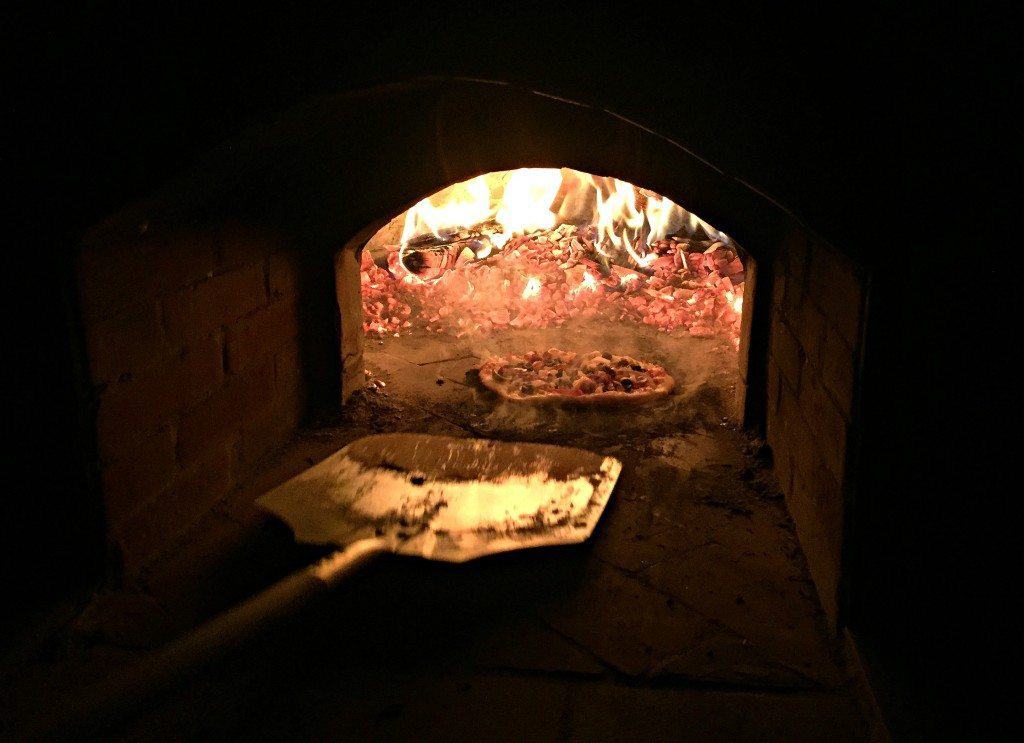 Harvey and Susan at Saladero have this super cool hand made pizza oven! So we had to have pizza night, of course. The best pizza on the Golfo Dulce! Joel took notes as we definitely want to build our own pizza and bread oven someday.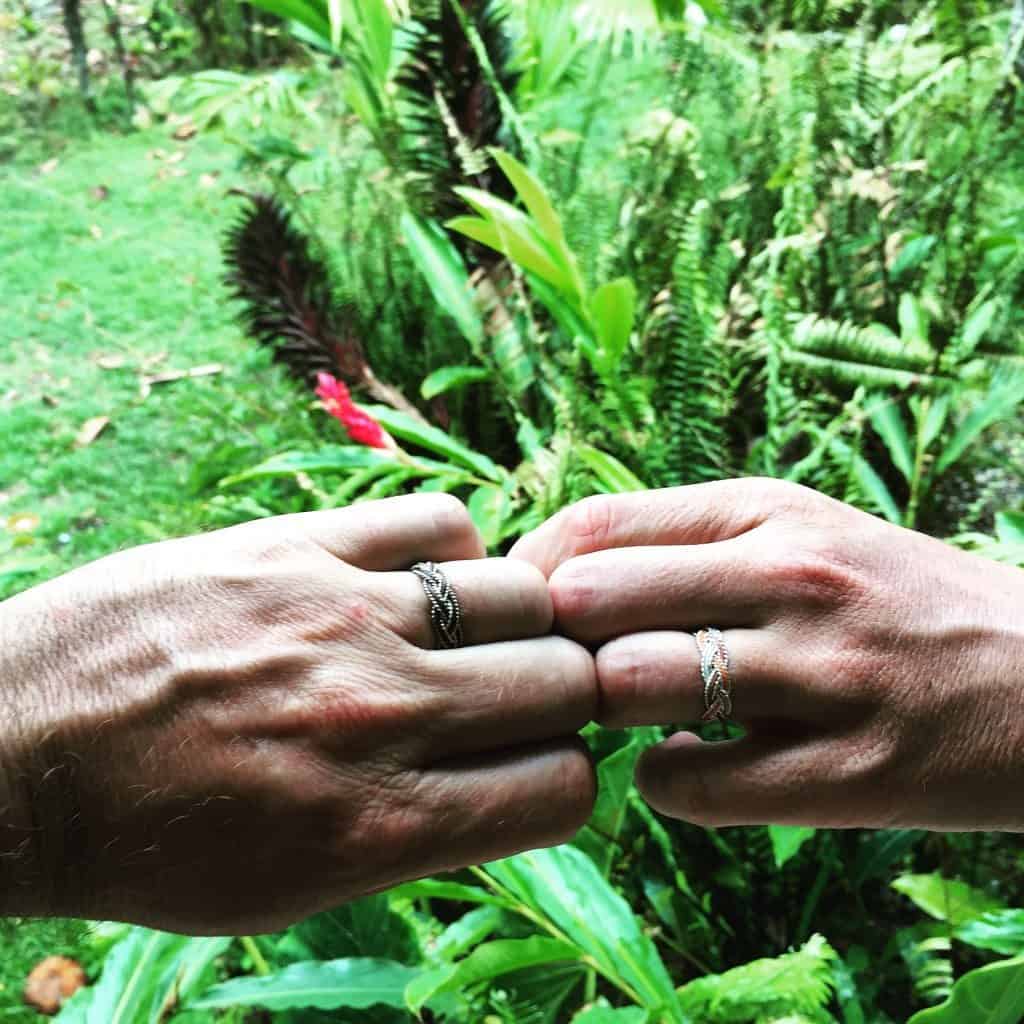 But, I should mention the REAL reason that we were in Costa Rica… to get hitched! We found these rings made out of recycled electrical wire in Puerto Jimenez for $8 each and loved them. So that's what we did! We don't need anything fancy around here.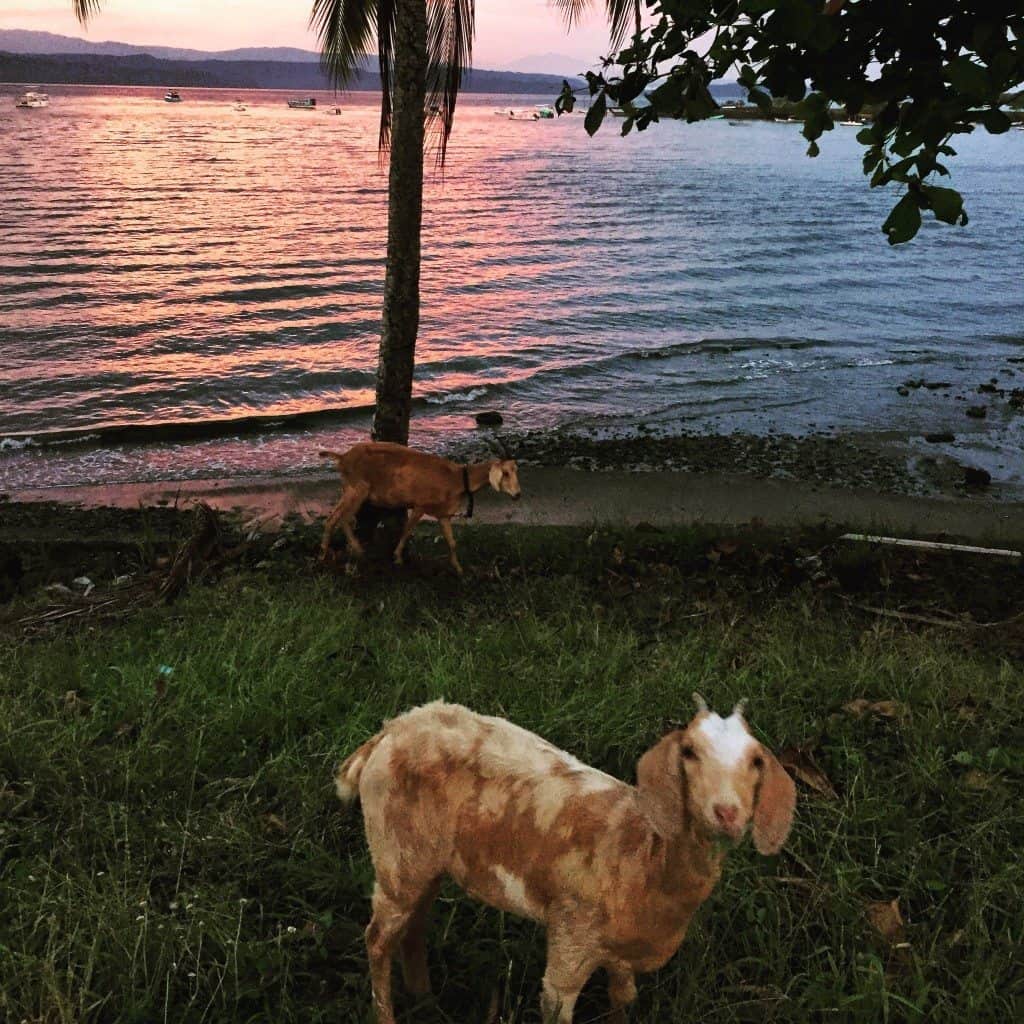 On our very last night in Puerto Jimenez there was a gorgeous sunset, so we went outside of our lodge (Cabinas Jimenez) to get a better view. There just happened to be some goats on the grass nearby. The mama was tied to the tree and the baby in the foreground wasn't going anywhere without her! So beautiful.
I definitely have a lot more to talk to you guys about Costa Rica! In fact, I'm going to do a Permaculture post in the near future that will show everything that I learned in this beautiful country. We even got a tour of a working Permaculture farm, Finca Morpho, and I can't wait to show you what they're up to!