My husband Joel has been making this awesome homemade natural fertilizer for our garden using comfrey, and its been working amazingly well! It's super easy, too, especially if you have comfrey growing in your garden already. Basically, it's a simple comfrey tea, or infusion to be exact. Joel wrote this post for us today to tell us how he makes this comfrey tea for use in the garden as a homemade natural fertilizer!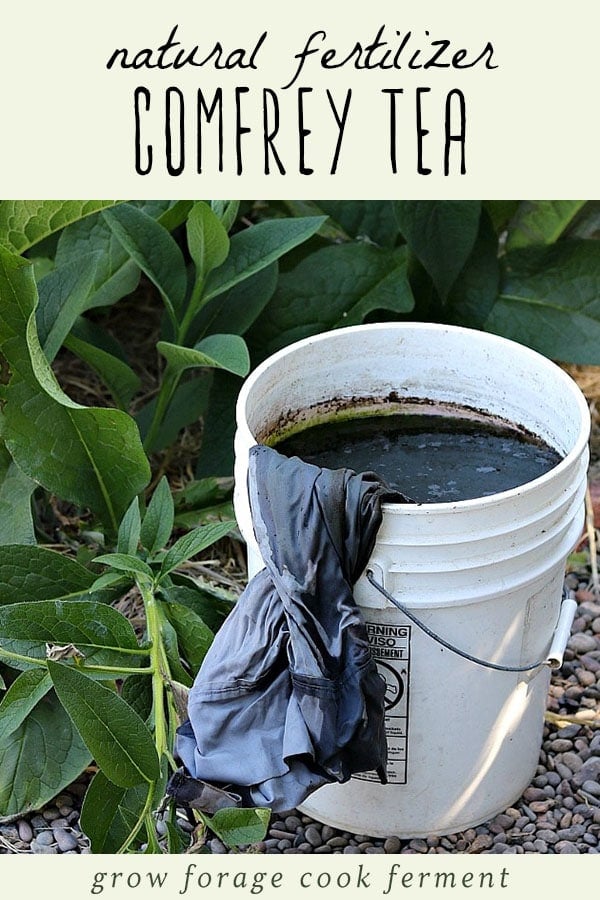 Why Use Comfrey?
The comfrey plant is a dynamic accumulator, which means that its deep roots are able to bring up nutrients and minerals from the soil and concentrate them in its leaves. When the leaves are steeped in water, the nutrients leach out into the water and make a natural, inexpensive homemade natural fertilizer for any plant. So why not make use of something already growing in your garden to help everything else grow!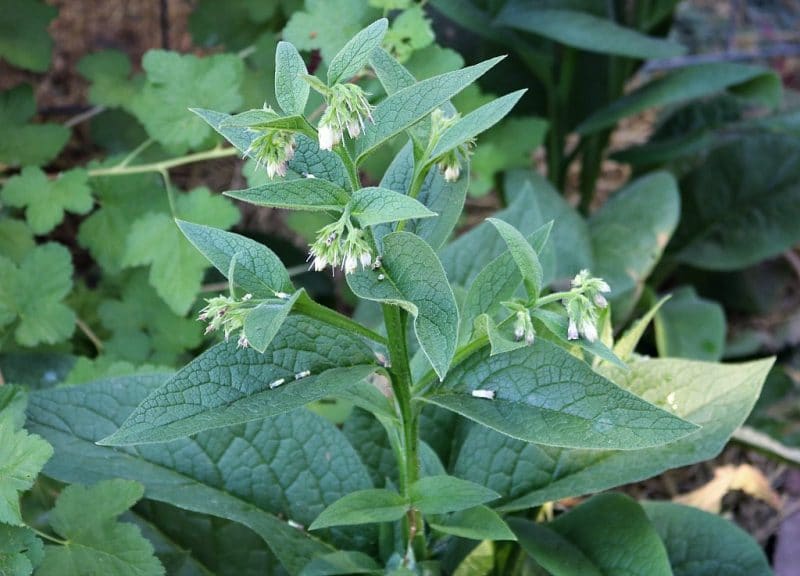 How to Make Comfrey Tea
Here's how to make comfrey tea. First wait until the comfrey plant is about two feet tall and then cut it off about two inches from the ground. Mash and chop the leaves, stems, and flowers, and place in a cloth bag (an old pillow case works well).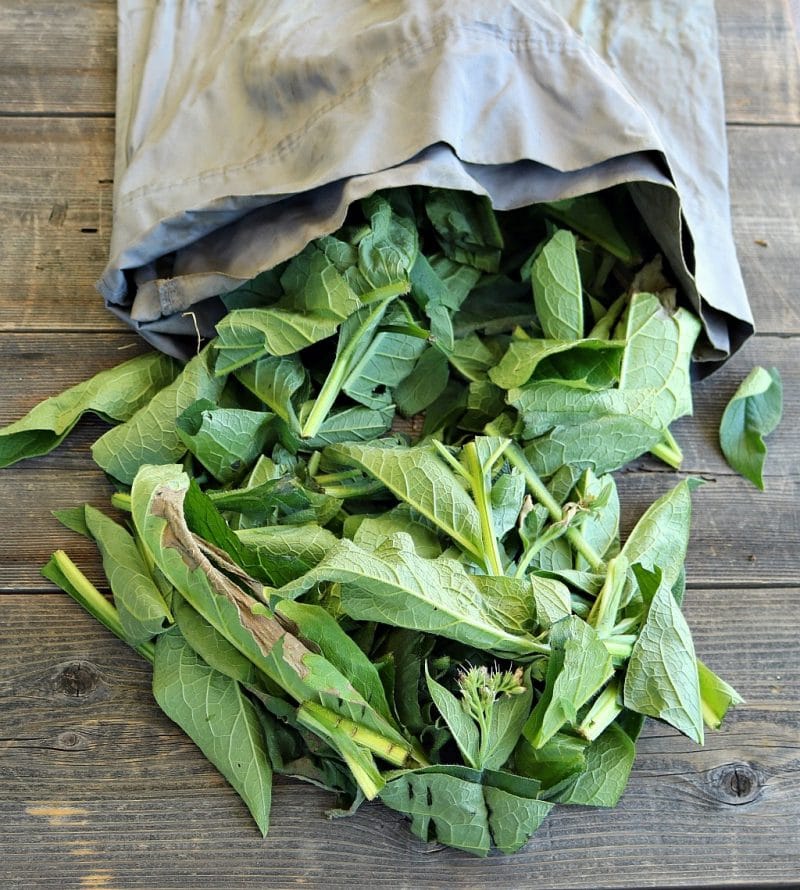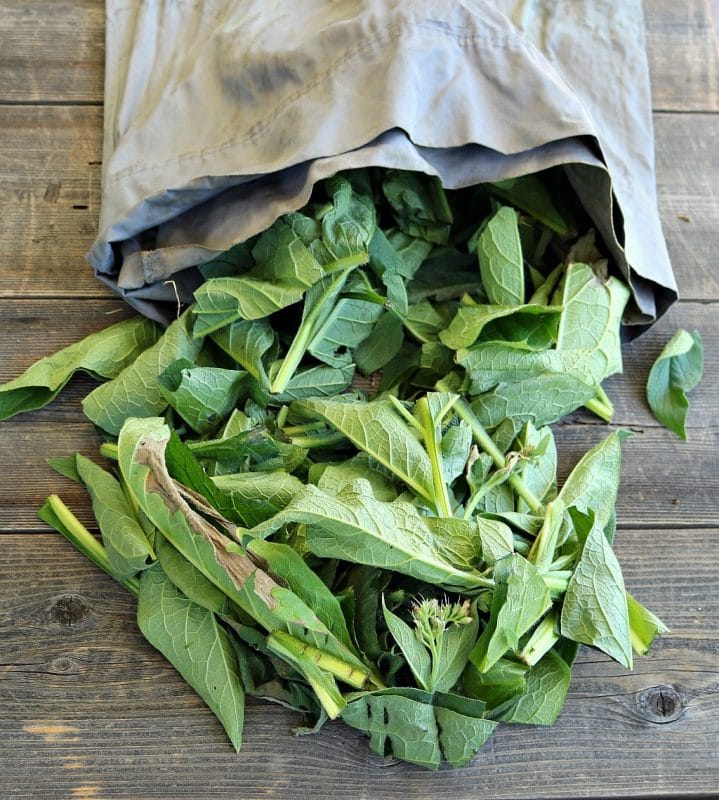 Put the cloth bag or pillowcase in a five gallon bucket and fill with water.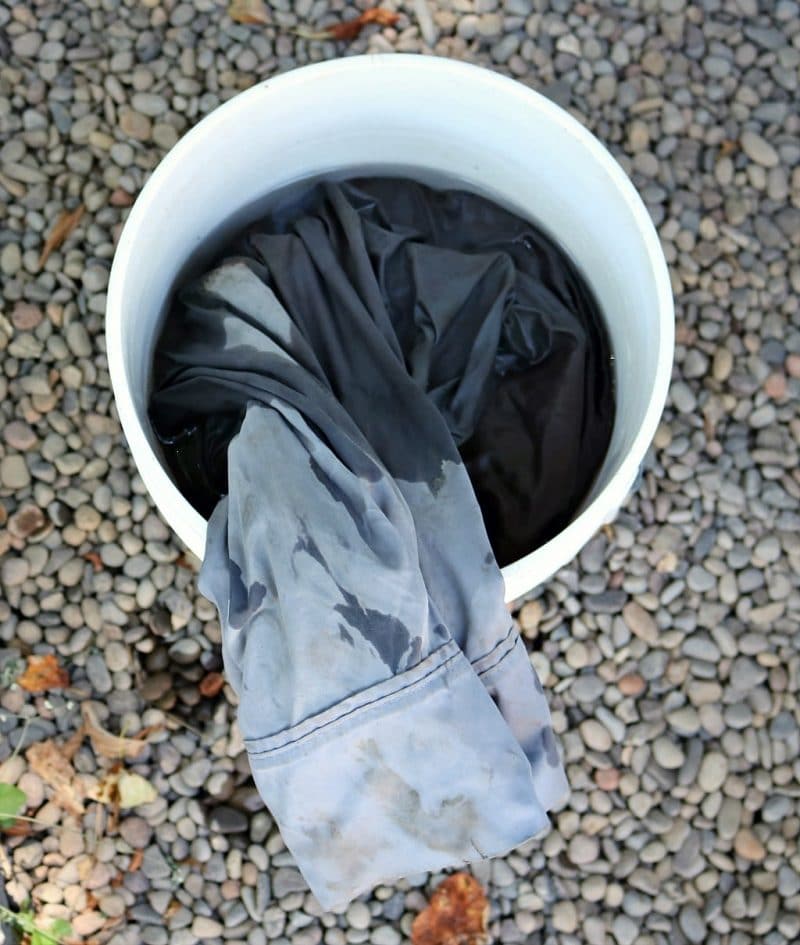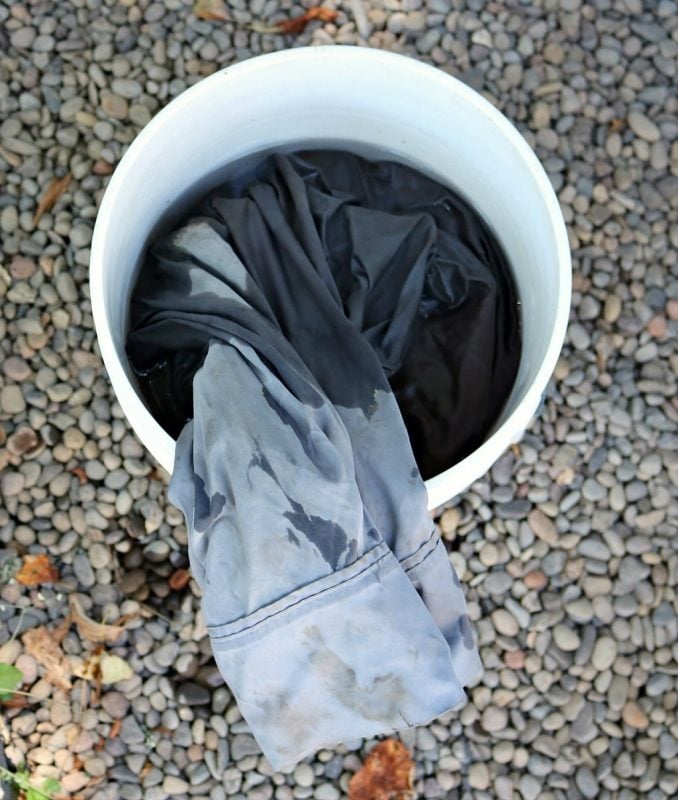 Let the comfrey tea steep for at least a week, three weeks is best. When it stinks (it really stinks!) and turns dark green, it's ready to use.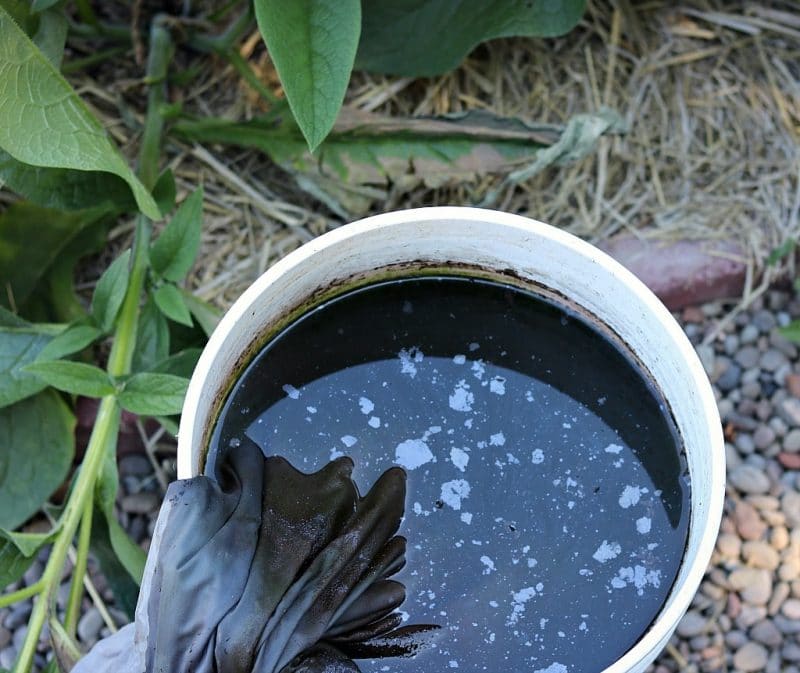 How to Use Comfrey Tea in the Garden
Dilute the comfrey tea with plain water at a ratio of at least 3:1, and up to 10:1, and then use diluted tea to water plants in your garden. You can reuse the bag of chopped up comfrey for a second batch if you'd like, but it will be weaker, so just dilute it less.
It's that simple! With just a little effort and time, you can make your own free organic homemade natural fertilizer, and then just watch the plants grow!
---
Comfrey leaves can also be made into restorative salves, like comfrey salve or an herbal diaper rash salve, that skin loves!
---