Maybe some of you know this, but I actually used to be a cook for a living.  Nothing much, just the pantry cook at Tuolumne Meadows Lodge in Yosemite National Park.  I worked in Yosemite for almost 10 years with many different positions, but this was by far my favorite.  As the pantry cook, I made salads and desserts and everything that goes along with those items.  That included homemade salad dressing and whipped cream.  I'm sure I'll delve into how to make whipped cream someday, but today I want to talk to you about how to make balsamic vinaigrette.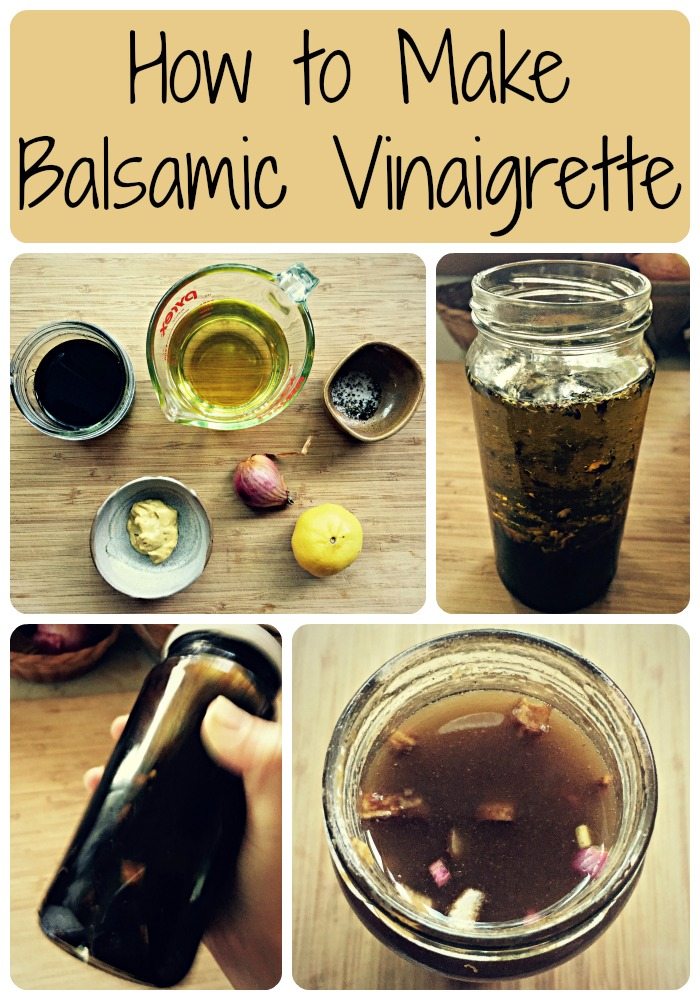 When I was making this for my job like I mentioned, it really struck me how easy it was.  I would literally make gallons of this dressing at a time, and it was one of the most simple things that I did.  At this point in my life, I could never go back to buying store bought salad dressing.  Have you ever looked at the ingredients on those things?  Even the "natural" and "organic" varieties that I've seen have weird oils and questionable ingredients such as preservatives.  The truth of the matter is that you only need very basic ingredients, things that you probably already have in your kitchen, to make a simple salad dressing from scratch.
I'm going to be annoying (like I often am) and not list amounts of ingredients.  This is because it really doesn't matter and it also depends on the size of your salad dressing vessel of choice.  Just be free and go with it, I'll guide you along.  Here is what you will need:
Olive oil
Balsamic vinegar (I sometimes use red wine vinegar as well)
Lemon juice and zest
Shallots, finely minced (you can also use garlic and/or onion instead)
Dijon mustard (yes, please use dijon, not yellow mustard)
Salt, pepper, and other herbs to your liking
That's it
No, really, that's all there is.  I told you it was simple!  Now all you need to do is pick a glass jar to make it in.  We have one that we like to use that is probably around one pint (two cups) in size.  This dressing recipe is more of an eyeball it kind of deal, but I will tell you how to go about it.
First you want to mince the shallots, about a tablespoon or two.  Then zest your lemon (a microplane changed my world for zesting).
Then put a spoonful of mustard into your salad dressing vessel along with the shallots, lemon zest and lemon juice.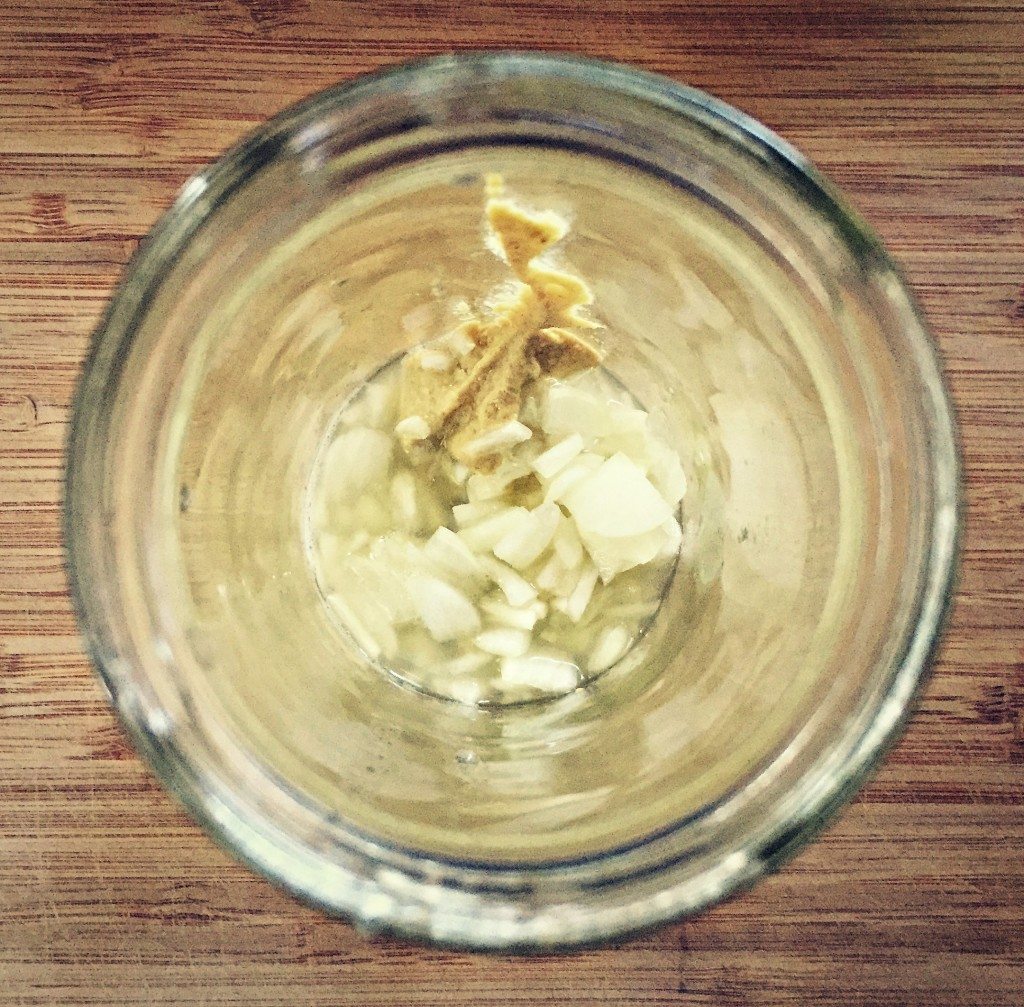 Next, fill the jar about 1/3rd of the way will balsamic vinegar.  I usually do a little more than 1/3rd, but less than half.  Experiment until you determine how you like it.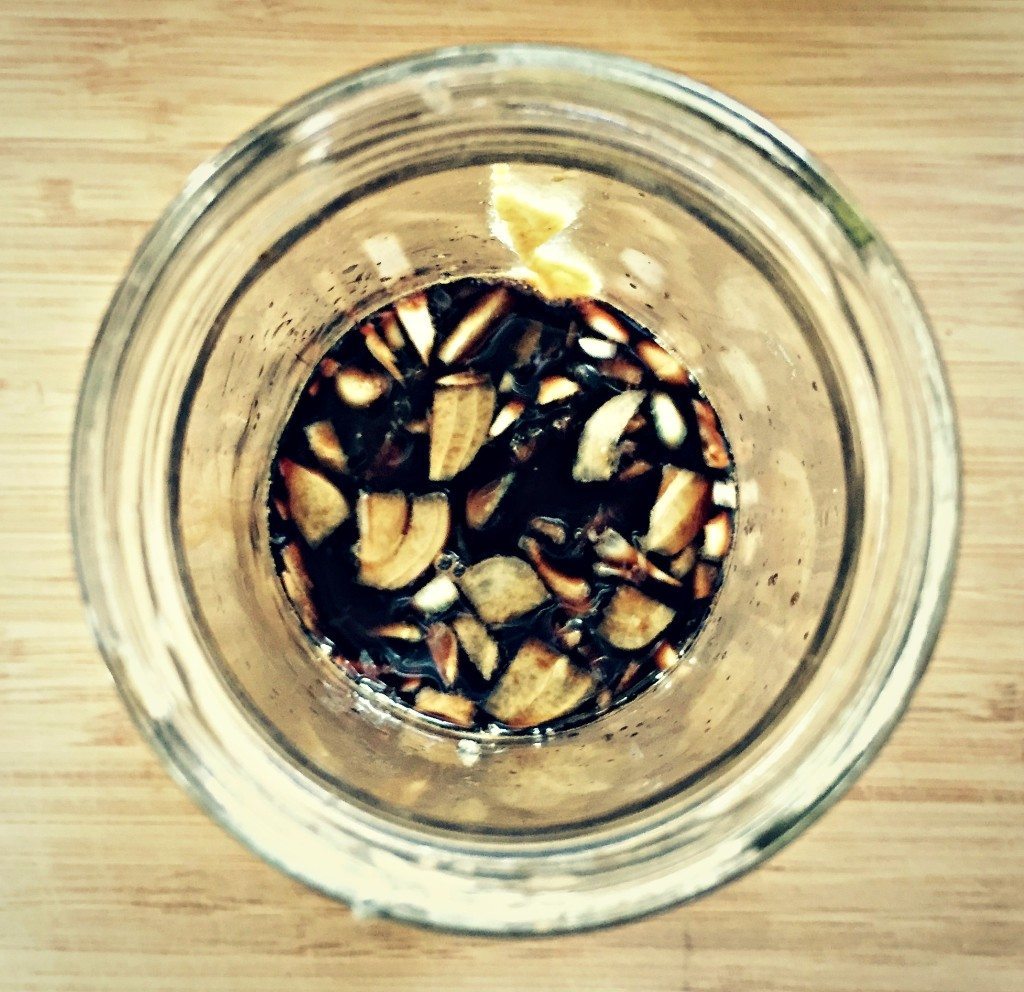 At this point add a bit of salt (about 1 tsp per pint), a few cracks of freshly ground pepper, and whatever seasonings you like.  I usually do dried oregano and basil.  Then fill almost to the top with a good quality olive oil.
Cover with a lid and shake the jar vigorously for a minute or two.  You know, like a polaroid picture.
The shaking causes the dressing to emulsify, which means that the fat from the olive oil blends with the acid from the vinegar.  It should look something like this when you're finished, almost totally emulsified.
And there you have it, salad dressing!  Keep this in the fridge, and it should last almost indefinitely.  You may have to shake it up from time to time as it will tend to separate.  I really think you will be surprised by its wonderful taste.  So different than store bought, yet so easy to make with ingredients that you probably already have.  Who knew?  Time to get your salad dressing on!