You guys, you have to do this.  I can't even believe how easy this is to make.  It literally took me 10 minutes.  Remember how easy it was to make your own deodorant?  This is even easier!  I'm going to show you how to make your own lip balm, which I'm sure many of you in colder climates (and you ski & snowboard bums) need right about now.  It's Orange Peppermint Lip Balm, to be exact, and it smells divine!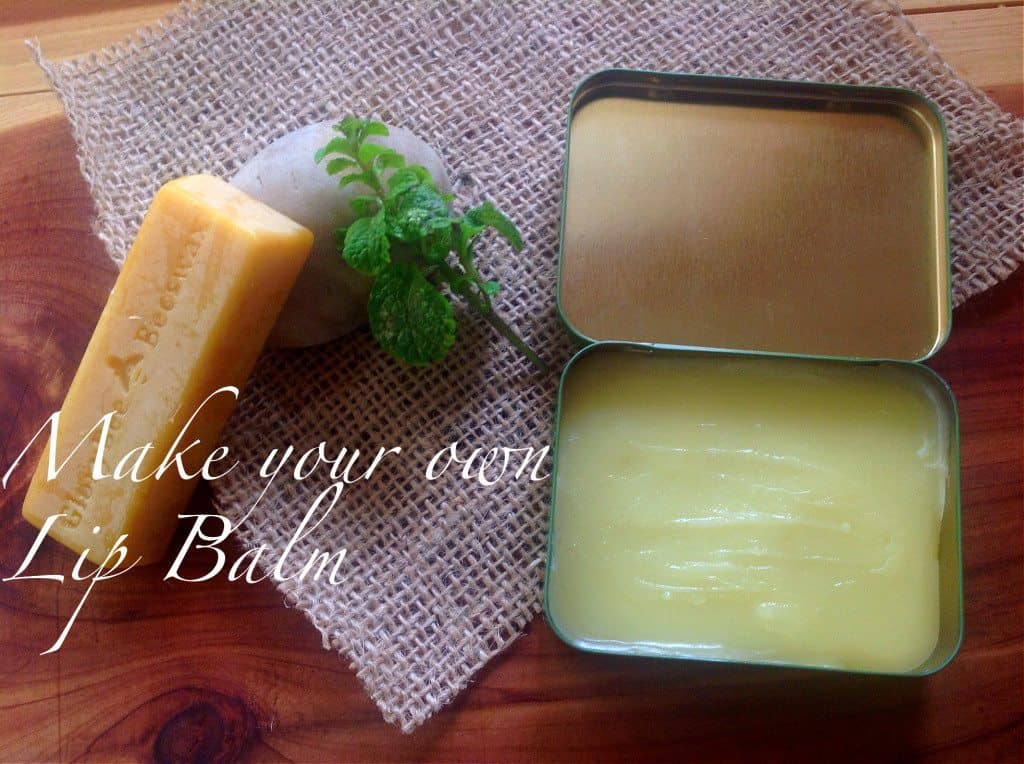 Here is what you're going to need to get started.  You'll notice that the ingredients are the same as my homemade deodorant recipe, but without the baking soda and arrowroot (and different essential oils).  In fact, you could probably make both at the same time, just separate the mix after melting and put the rest of your ingredients in accordingly.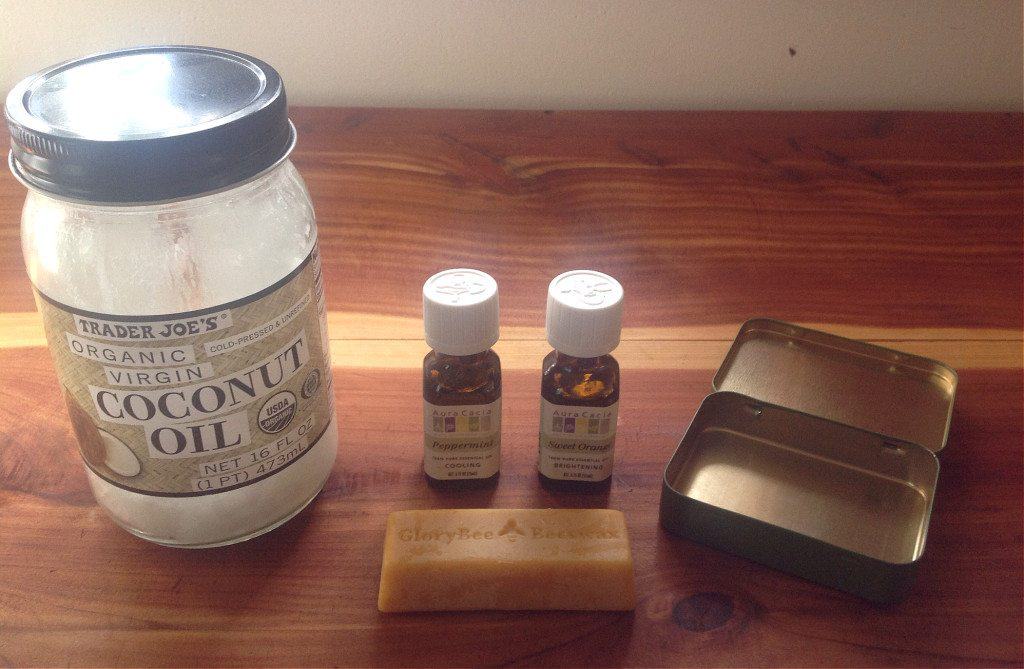 Alright, you're going to start by making a double boiler.  Put a small amount of water in a pot and bring to a simmer, then put a heat proof bowl on top of that.  Add your coconut oil and beeswax to the bowl.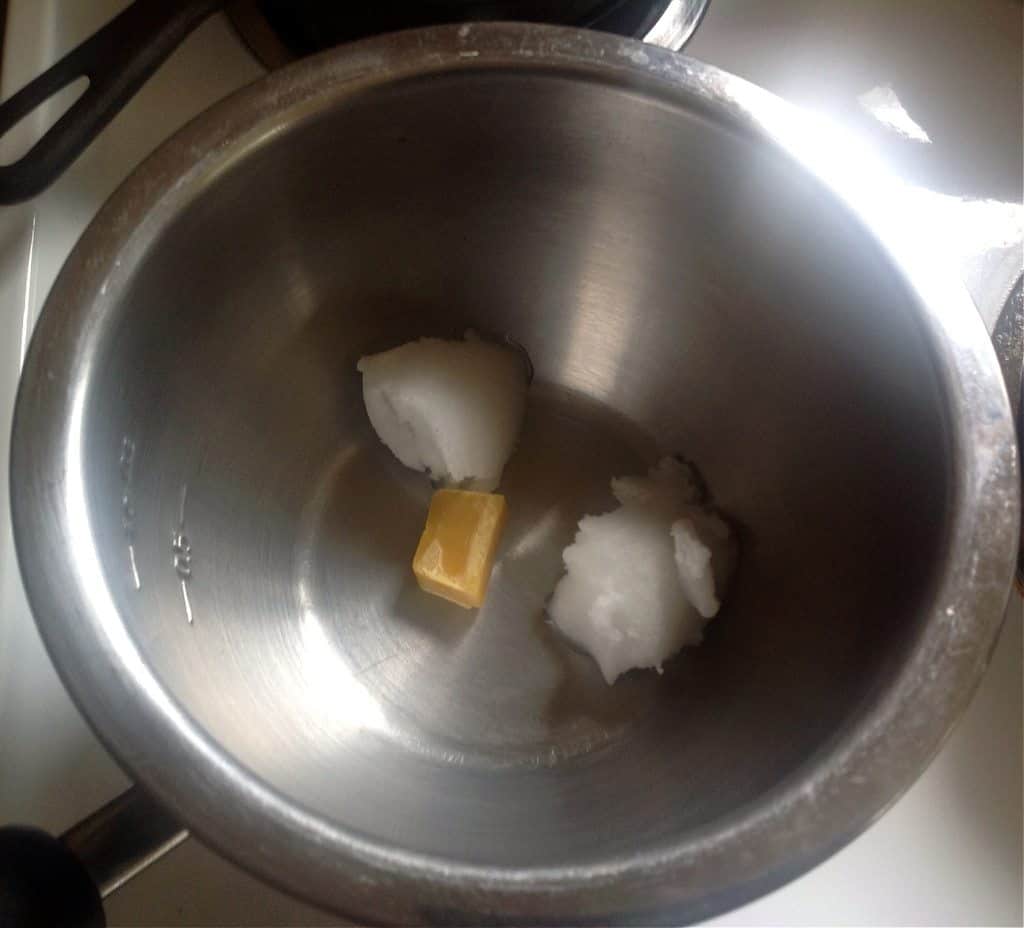 Stir it around as it heats until all of the beeswax is melted.
Once it's melted take the bowl off the heat (careful, it's hot!) and stir in your essential oils.  I used 3 drops of peppermint and 4 drops of orange.  Peppermint can be strong, so I wouldn't do any more than 3 drops.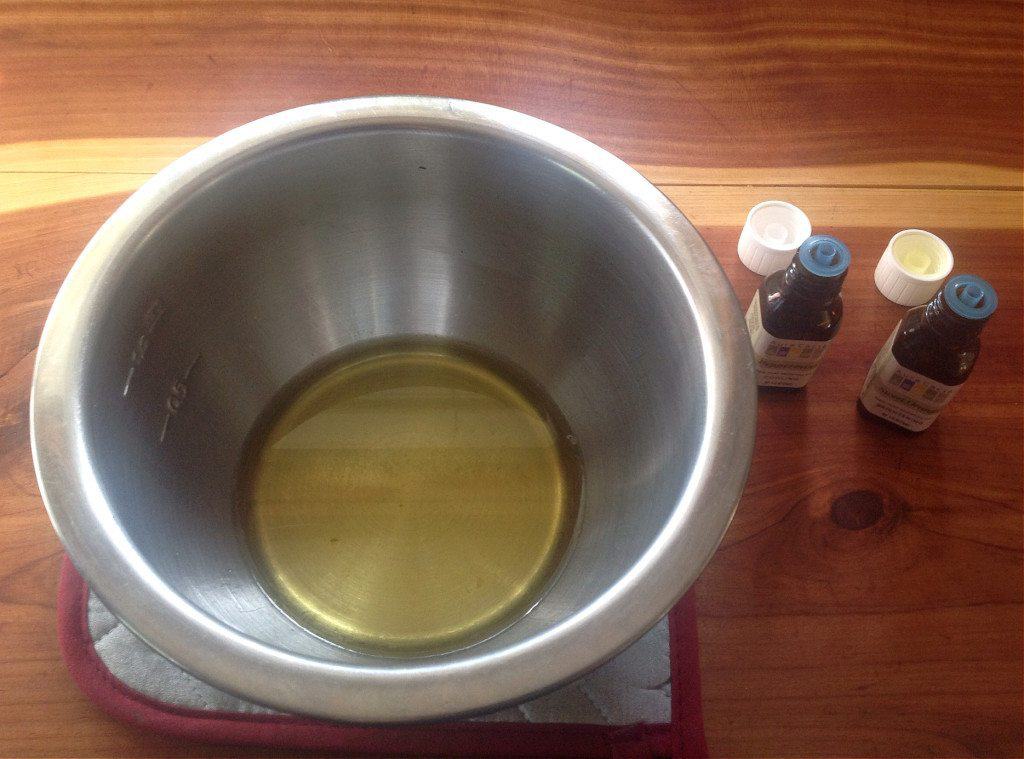 Then pour it into your tin/tins/tubes (might need a little funnel if you're using tubes).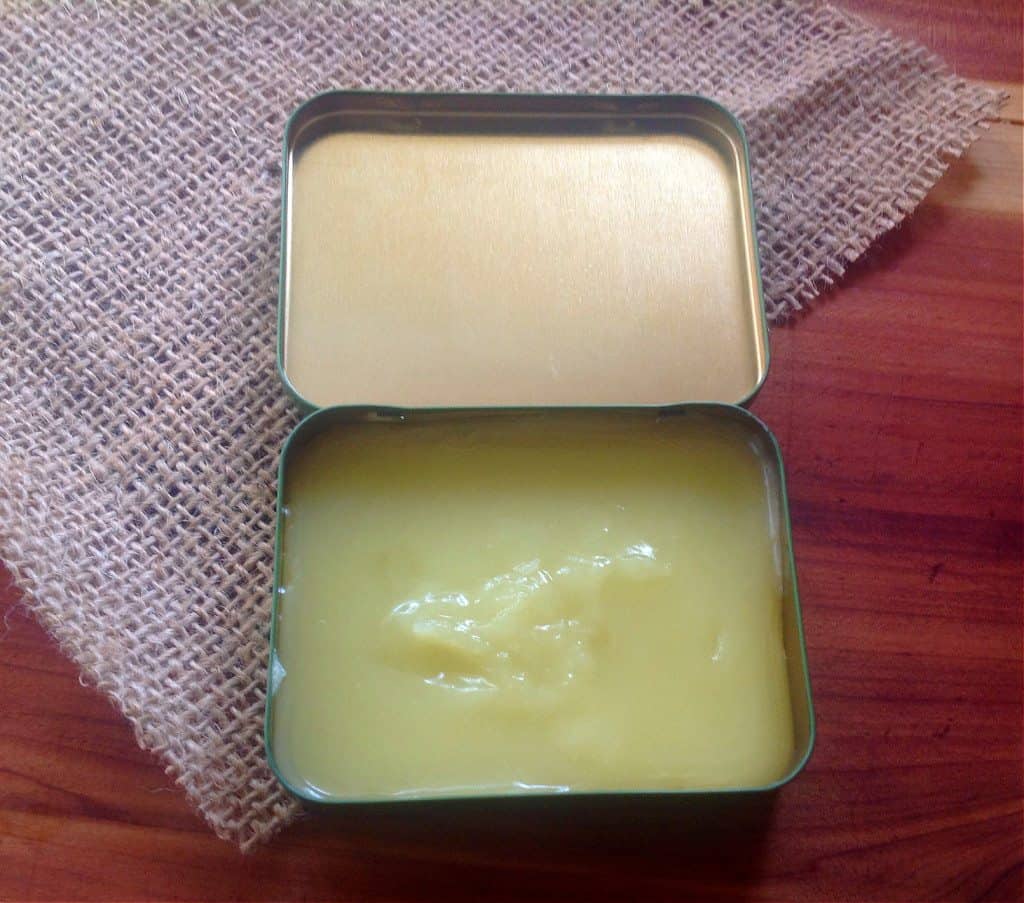 And then wait for it to set up for a couple of hours.  Then put it on your lips.  That is it!  So simple!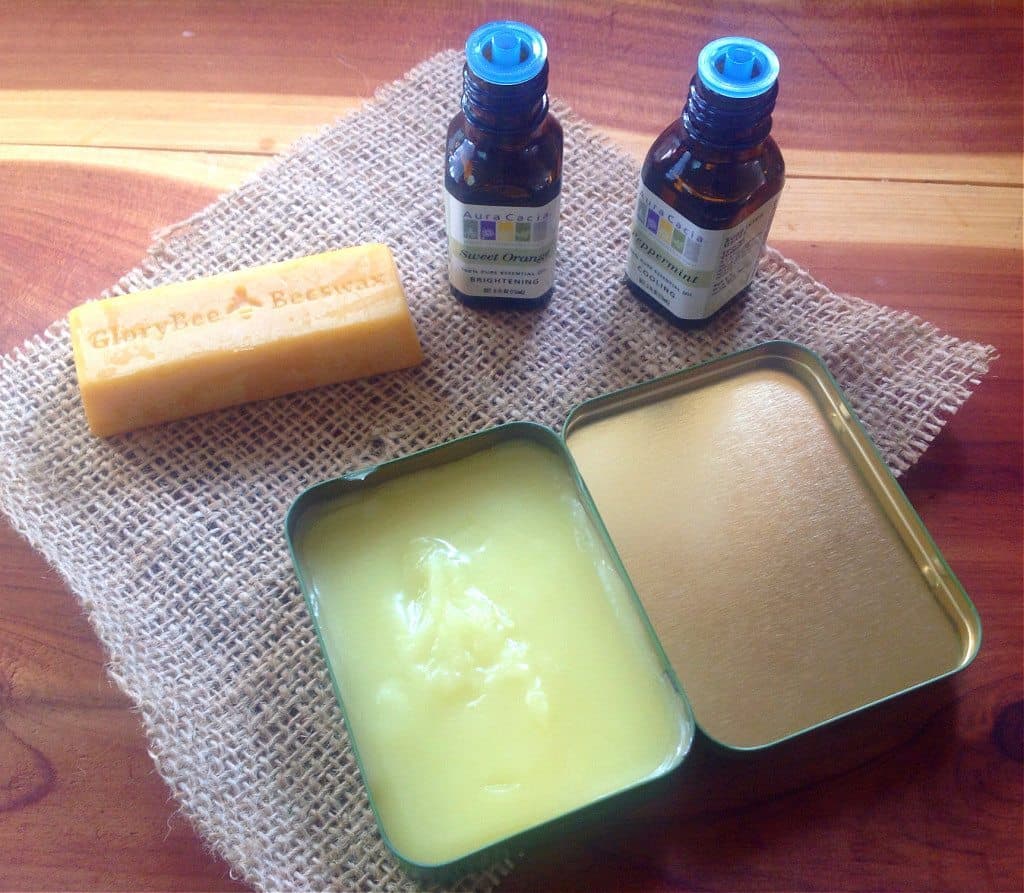 It works really well and smells amazing.  People might even ask you why you smell so good and you can say, "it's my lip balm" and they'll be super impressed.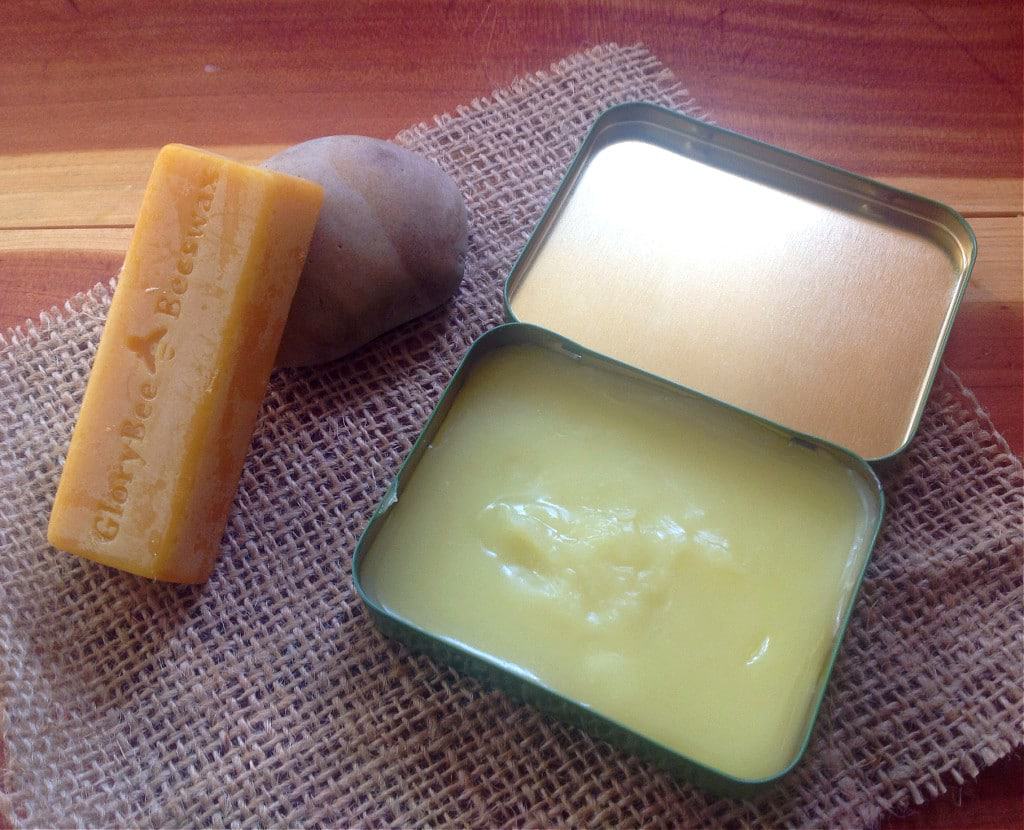 The more I make things at home instead of running to the store whenever I need something the more self sufficient I feel.  No, the world's not going to end if you don't have lip balm, but it sure is nice to have when you need it.  And if you keep the ingredients on hand (things you should have anyways) you can whip it up faster than driving to the store to buy it.  Plus, it will last a long time, save you money, and give you peace of mind that you aren't putting weird ingredients on or in your body.  Sounds good to me!
Save
Save
Save