Hello, my friends! It's been a busy week for us in the garden, which is always exciting this time of year because now we are actually starting to harvest the fruits of our labor. We've already been eating the tomatoes, peppers, and zucchini as they become ripe, but the other day we looked into the garden and realized that many vegetables were ripe all at once. Harvest time, I love that feeling!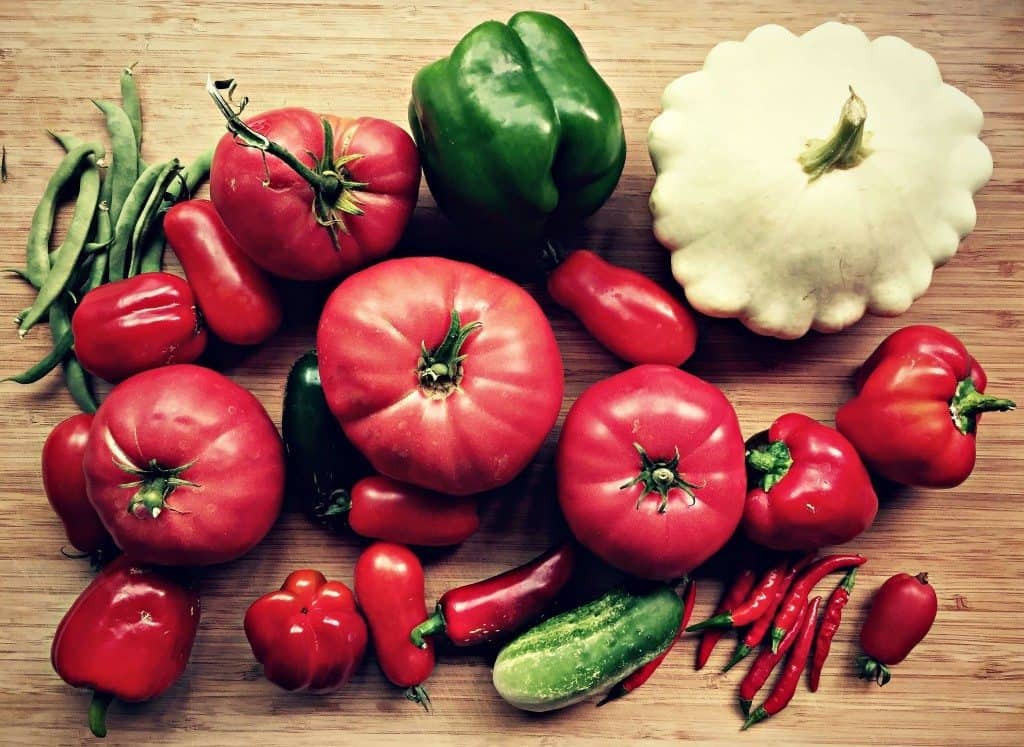 Since we're pretty much doing everything in raised beds our garden is pretty small this year. This is our first handful of green beans, with many more on the way, destined for lacto-fermented dilly beans! We did grow the biggest pattypan squash that I've ever seen though. It makes the mortgage lifter tomatoes look small! We have many more of these large tomatoes on the way.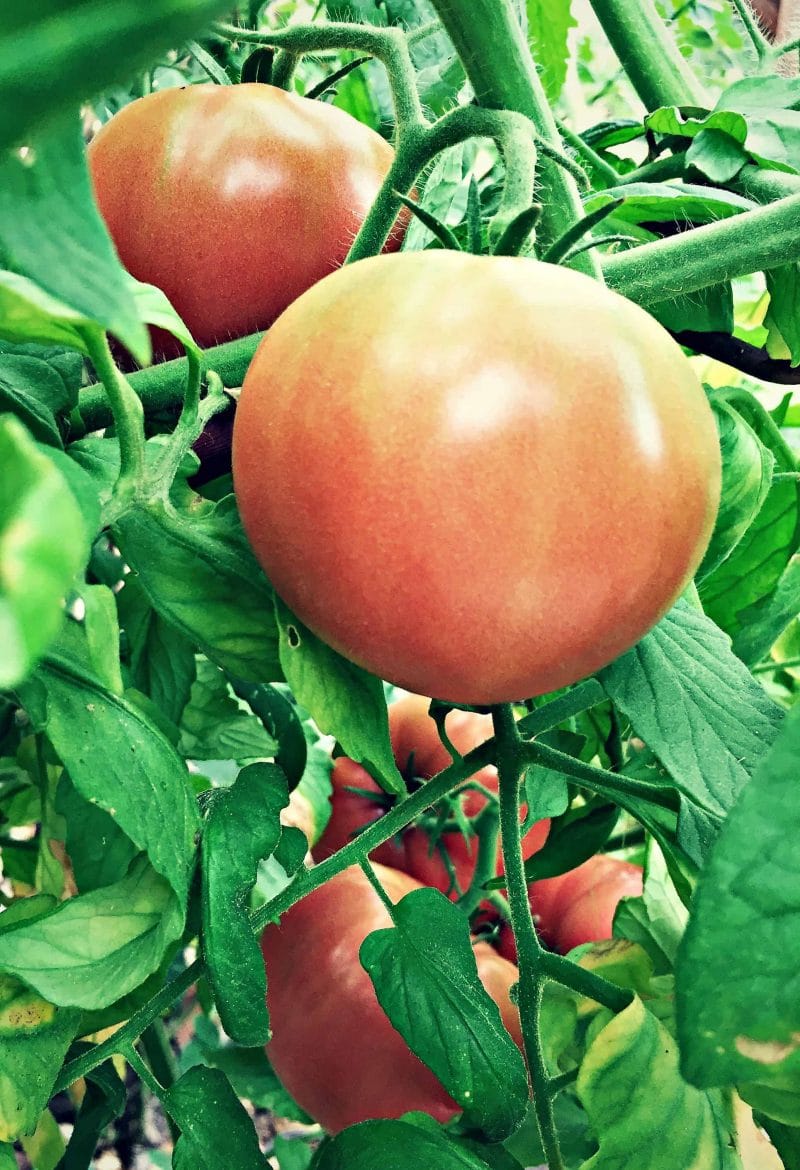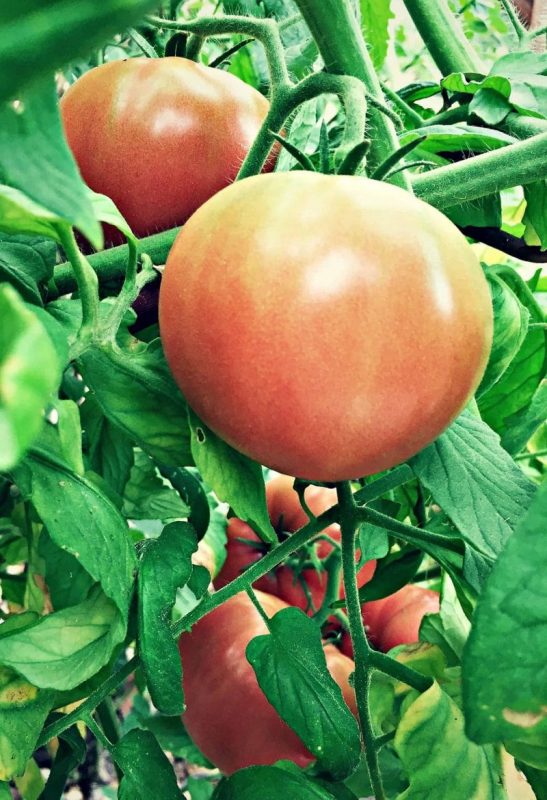 Hopefully they will help to lift our mortgage once we actually have one! The little orange cherry tomatoes are starting to ripen as well.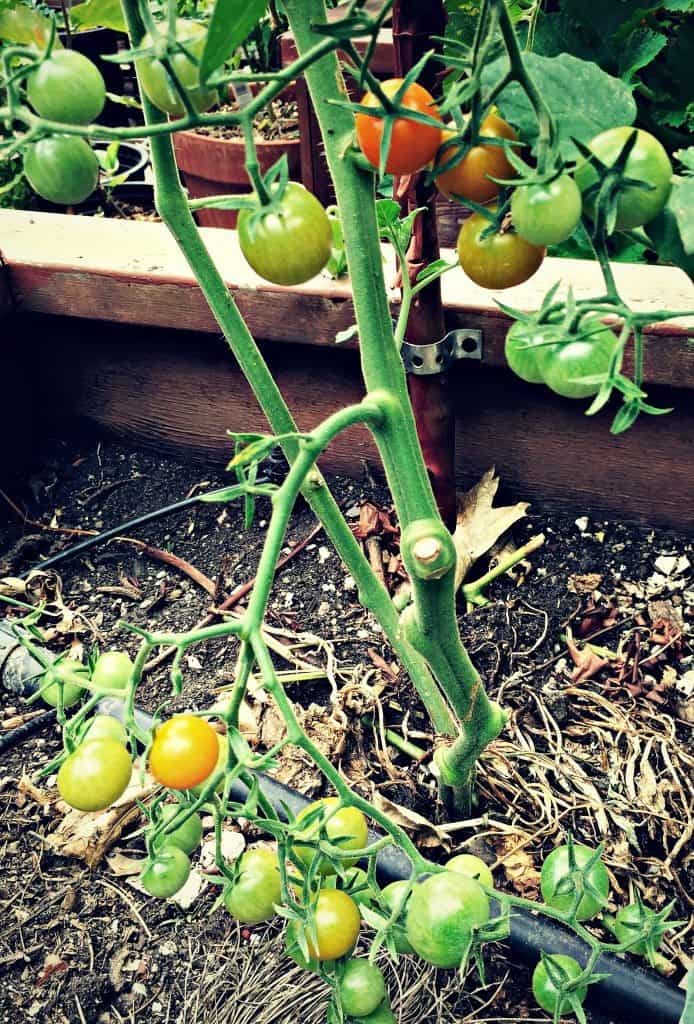 As are the Thai hot peppers. Let me tell you, these babies are hot! I think I may end up drying them and making fermented hot sauce with them sometime this winter.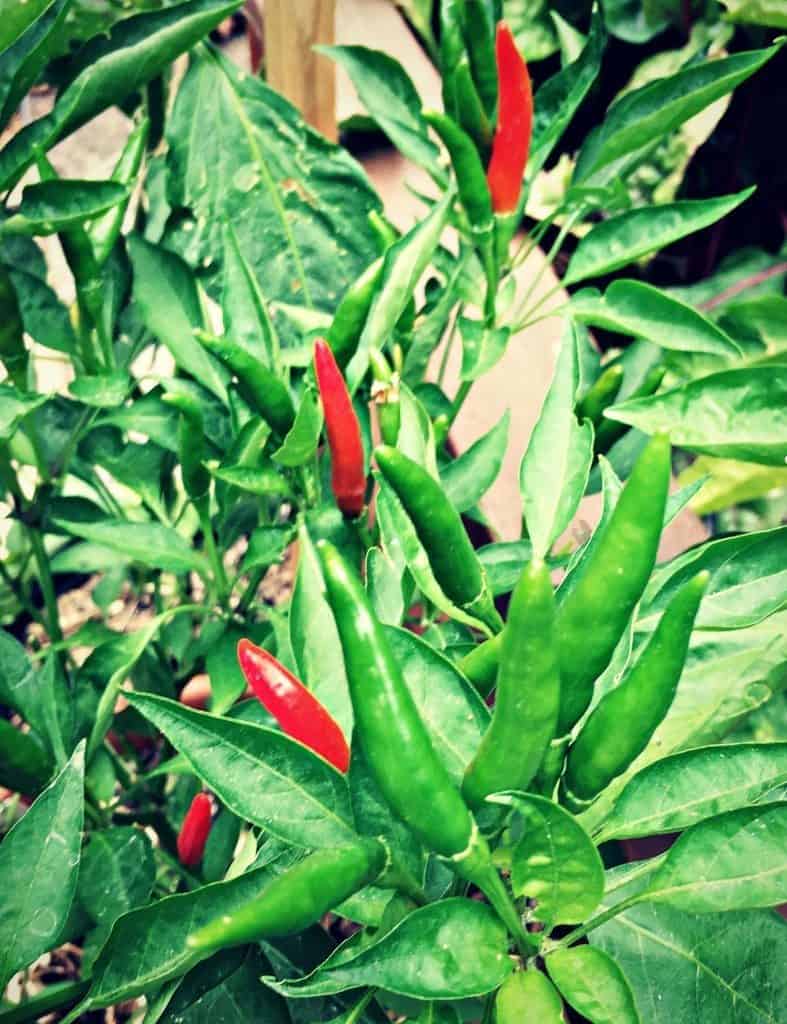 We also harvested some of our spaghetti squash! Can't wait to try them.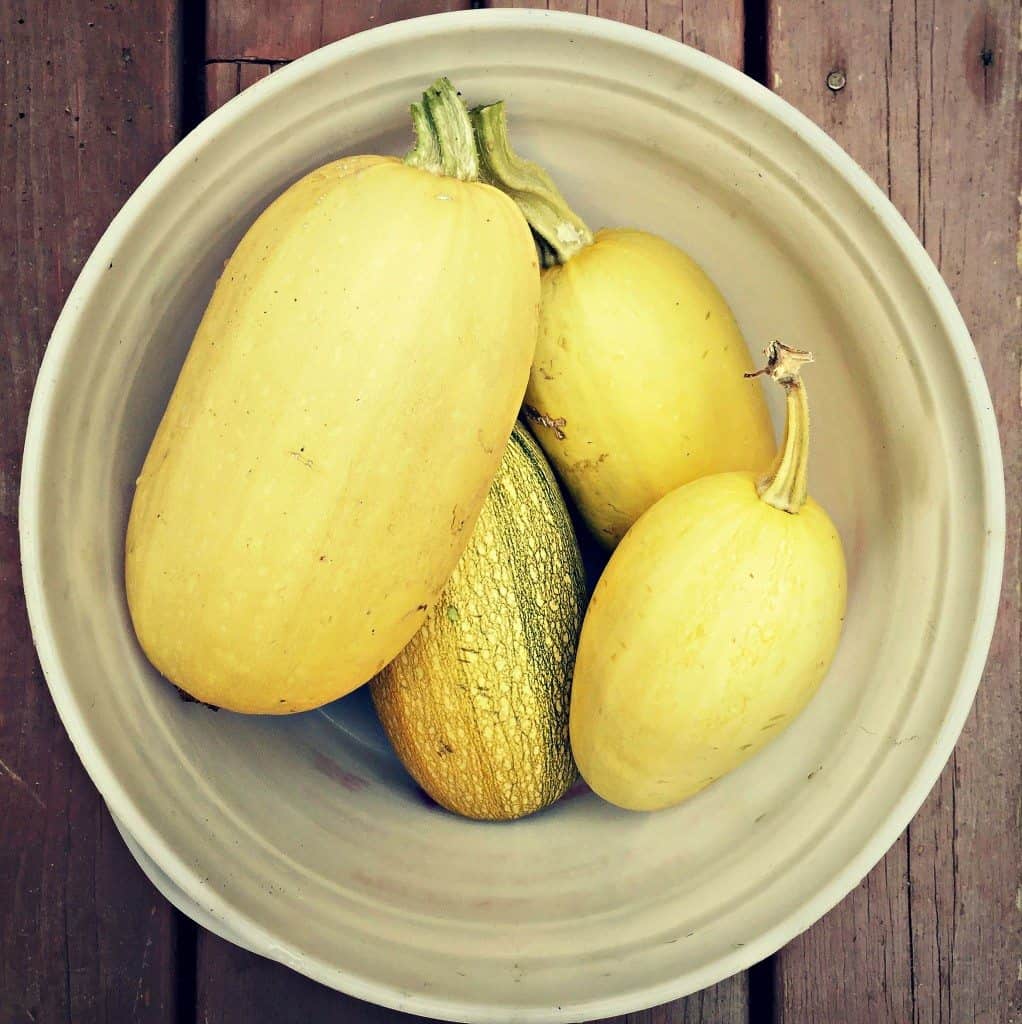 Still not sure if the one with the greenish tint is a spaghetti squash or not, but I guess we'll find out soon enough!
We also planted some broccoli, cauliflower and brussels sprouts for our fall garden. Look at this cute little brussels sprout start!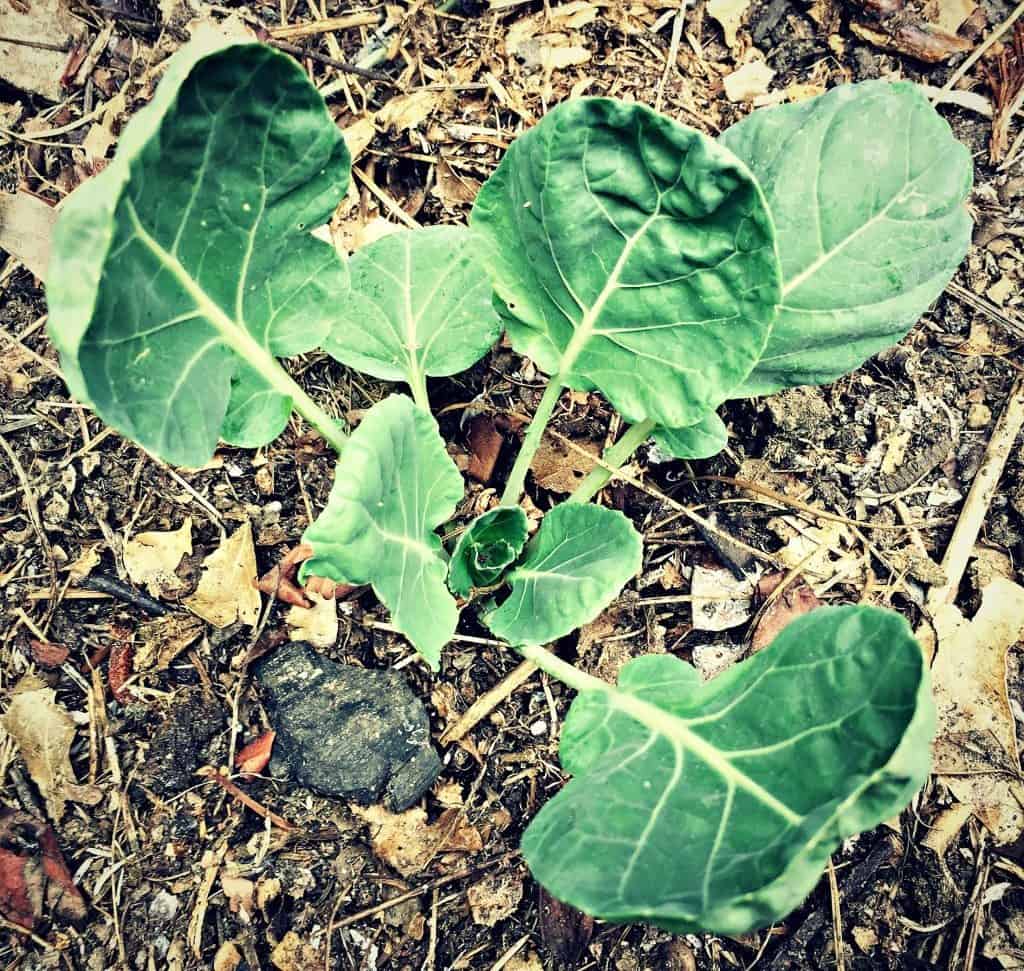 We've grown broccoli and cauliflower before, but this will our time growing brussels sprouts. They are notoriously hard to grow, so we'll see how it goes, but I'm hoping for the best as I love me some sprouts!
Outside of the garden, up our gravel road, the wild roses are developing some really nice rose hips. Can't wait to collect these for some lovely winter rose hip tea.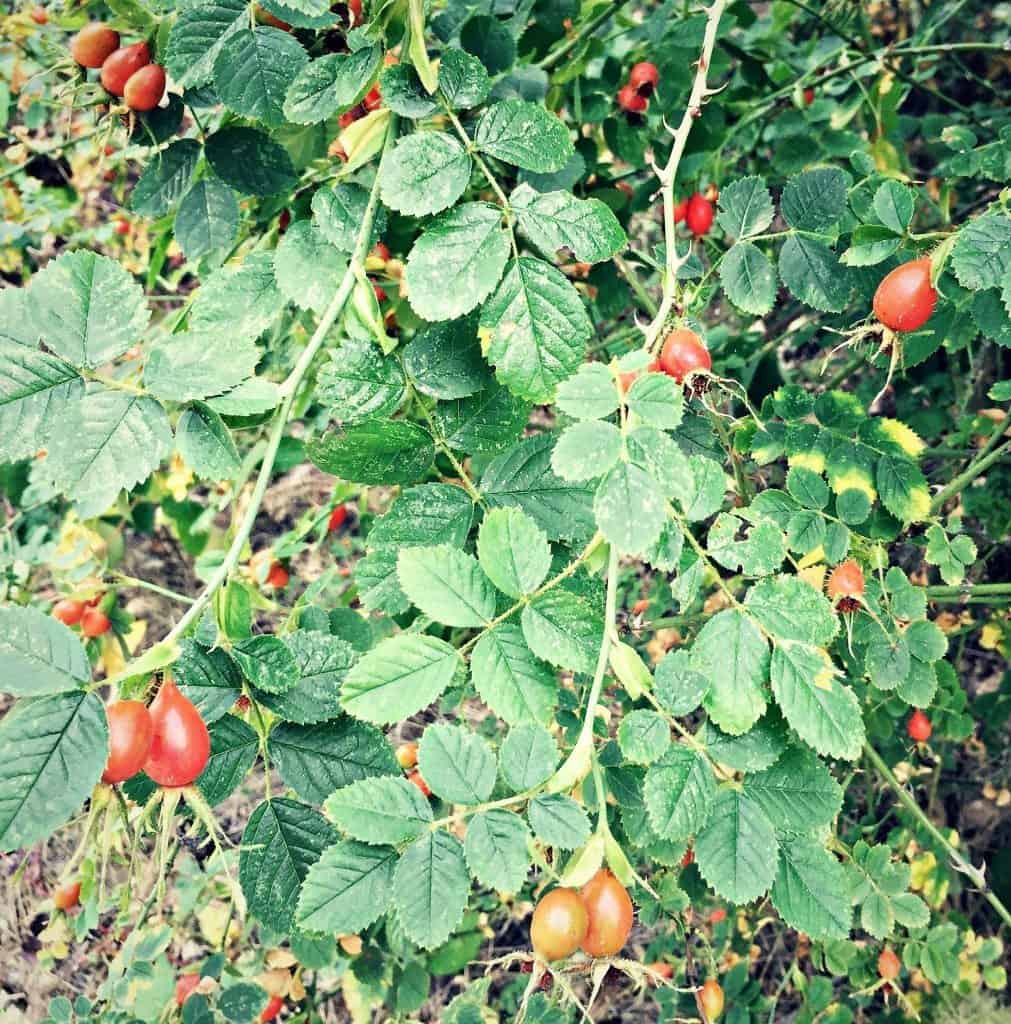 And, last but not least, I have to show you a Cosmo the Kitten picture. He is so curious right now and is always interested in anything that we're doing, especially if it's out of the ordinary or different from the normal routine. He was super curious about our recent late night homebrew bottling session and helped to keep us company. Such a cutie he is!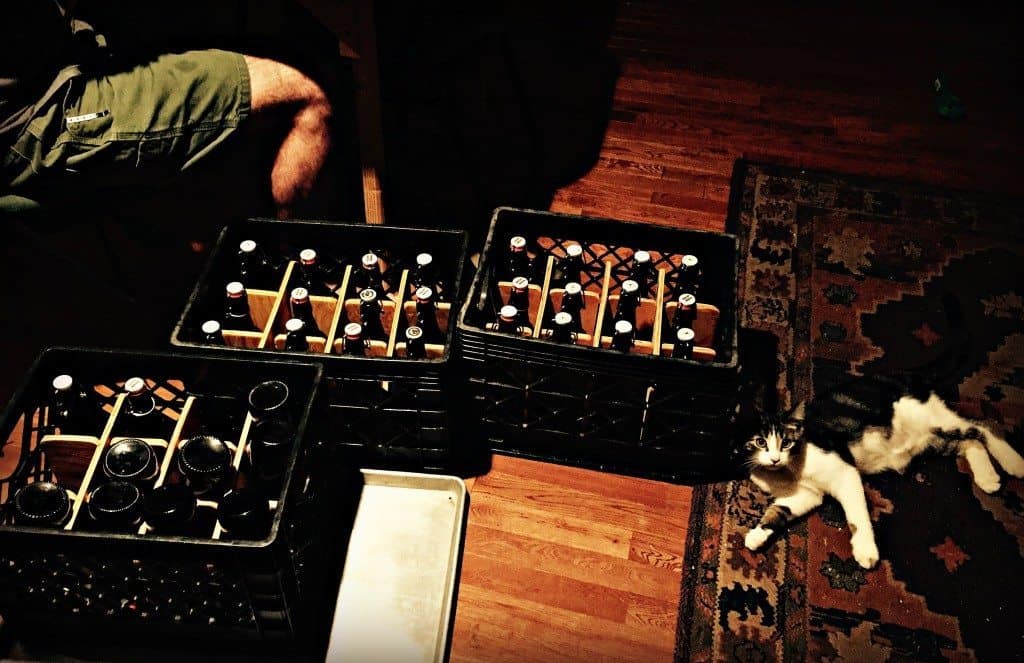 And that's about it for this week! Hope you all had a wonderful week as well. I know that kids are back in school and life is busy. But, amidst all of the craziness, did you get a chance to plant any fall veggies?
I'm especially excited right now because my favorite season is on it's way! Yay for fall!