Some summers are zucchini summers, and we are in the midst of one right now! While last year most of our summer squash plants got eaten by squash bugs, this year we have so many zucchini that we don't know what to do with all of them. We've given them away, fed them to the chickens, made loaves of zucchini bread, and cooked them every which way. Don't get me wrong, I love zucchini, but I'm getting a little bit tired of it at the moment. But, in the middle of winter it sure would be nice to pull out some shredded zucchini from the freezer to make a loaf of warm zucchini bread! Preserving zucchini to last through the winter is actually easy to do. There are four main methods for how to preserve zucchini: fermenting, dehydrating, freezing, and canning.

How to Preserve Zucchini
Fermenting Zucchini
I love to ferment anything that I can get my hands on. To me, this is one of the best way to preserve foods, as it also gives you some good stuff for your gut. Feremented vegetables will last for quite a while in the refrigerator, too. Making fermented zucchini is as simple as putting zucchini spears into a jar, covering them with a saltwater brine, covering with a towel fastened with a rubberband, and setting it in a cool and dark place for a couple of weeks. Here are some recipes:
Dehydrating Zucchini
Dehydrating is a great way to preserve the harvest, especially for food storage purposes. You can fit a huge amount of veggies in a jar once they are dehydrated. You can also make fun things like dehydrated zucchini chips, zucchini fruit leather, or even zucchini gummy candy! My favorite dehydrator by far is the Excalibur dehydrator.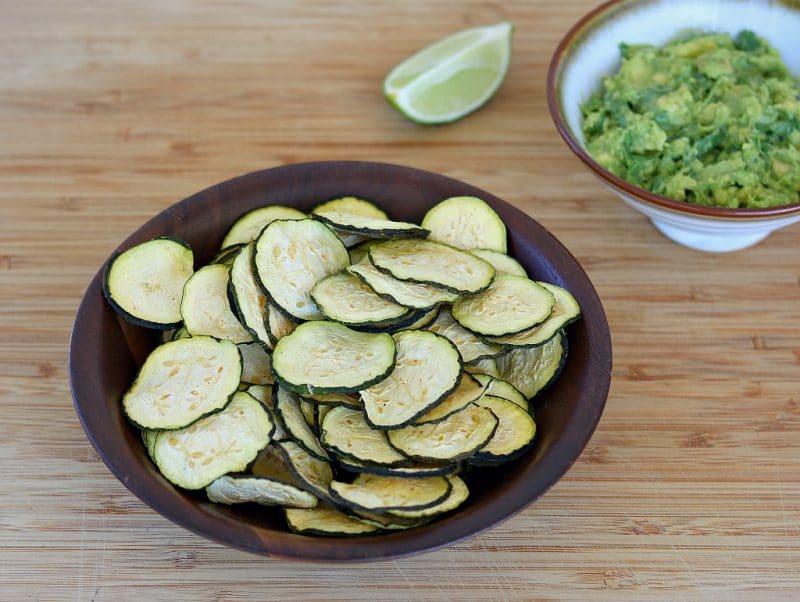 Freezing Zucchini
Freezing shredded zucchini is perfect for later use in soups, stews, and my favorite, zucchini bread or muffins. This is probably the only way that I would freeze zucchini, as it really won't hold up its shape in the freezer, and shredded zucchini that has been frozen and thawed does work well for using in recipes. I've also included a recipe for zucchini pancakes here, because you can make these and freeze them as well!
Canning Zucchini
Now this method is the one that intrigues me the most, as I'm really not much of a canner. I've heard that zucchini pickles hold up their crunch much better than canned cucumber pickles, and I'm curious to try it out. Zucchini relish can also be made, which sounds super tasty on a burger (or veggie burger)!
I hope this post helps you discover some new ways to preserve the zucchini from your garden!
If you are looking for ways to cook your zucchini, check out this post with 100+ Savory and Sweet Zucchini and Summer Squash Recipes!
What is your favorite way to preserve zucchini?