Citrus season is short, but so delicious! When citrus is abundant, learn how to use the best of the harvest, and the many ways to preserve lemons, limes, oranges, and all of the other citrus. Get recipes for canning, preserving, using the zest, and so much more. Read on for 12 ways to use and preserve citrus!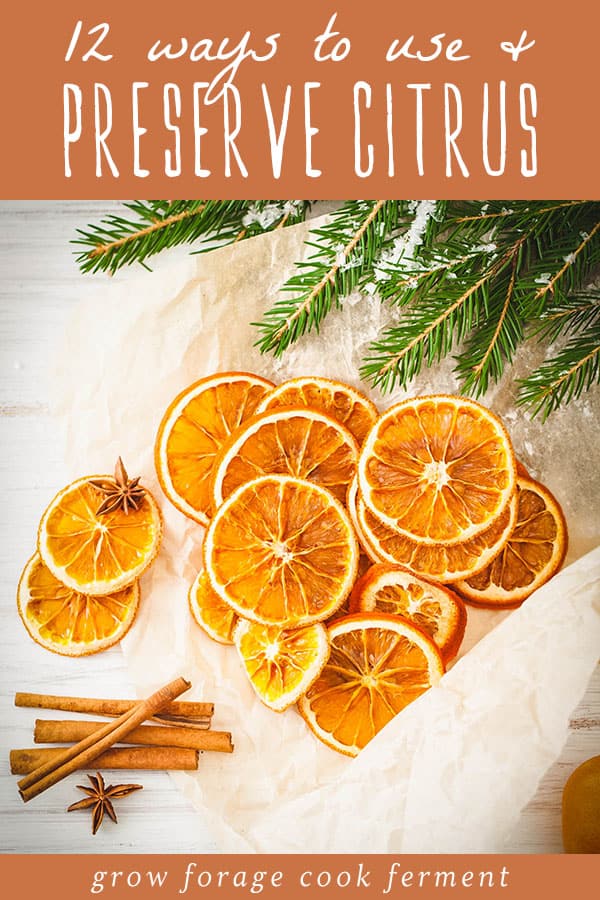 Using & Preserving Citrus in Winter
Having a plethora of citrus is definitely not something to complain about, especially when you're in the throes of winter. The bright and fresh fruit can really make my day when it's cloudy and yucky outside!
I am lucky enough to have in-laws that live in Florida who send us wonderful oranges and grapefruit every year around this time. So, truth be told, we are often literally swimming in citrus!
Not only that, but my friend and fellow blogger Angi over at SchneiderPeeps in Texas sent me an amazing box full of juicy Meyer lemons.
The lemons were ripe and ready to go and I was afraid they would go bad before we could get to all of them, so I started doing a little research on how I could use them up.
Of course, that led me to discover all of the super awesome ways that to use and preserve citrus. I tried a few and researched a few more that I want to try someday.
These are the best ways I came up with for using and preserving citrus!
Freezing Citrus
This seemed pretty obvious, especially since the lemons were about as juicy as can be.
Joel's Grandmother, who lives in Florida, always has frozen lemon and lime juice in ice cube trays in her freezer for whenever she may need it. In fact, she uses them to make the best margaritas you've ever had!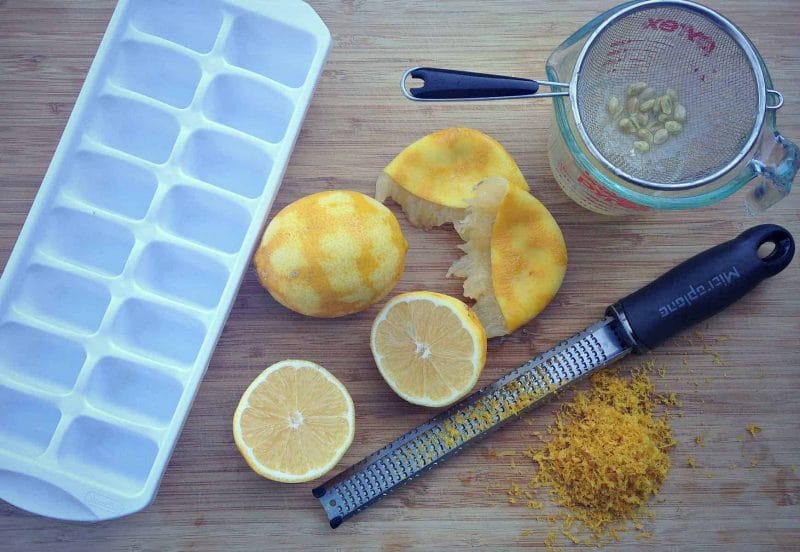 We actually zested the lemons first (with our trusty Microplane, gotta have one!), and then combine the zest with the juice before freezing.
This creates little zesty lemon ice cubes of goodness. Trust me, you want in on this!
Here is more about freezing lemons from SchneiderPeeps.
I especially love her idea of just putting whole lemons in the freezer. Preserving citrus doesn't get any more simple than that!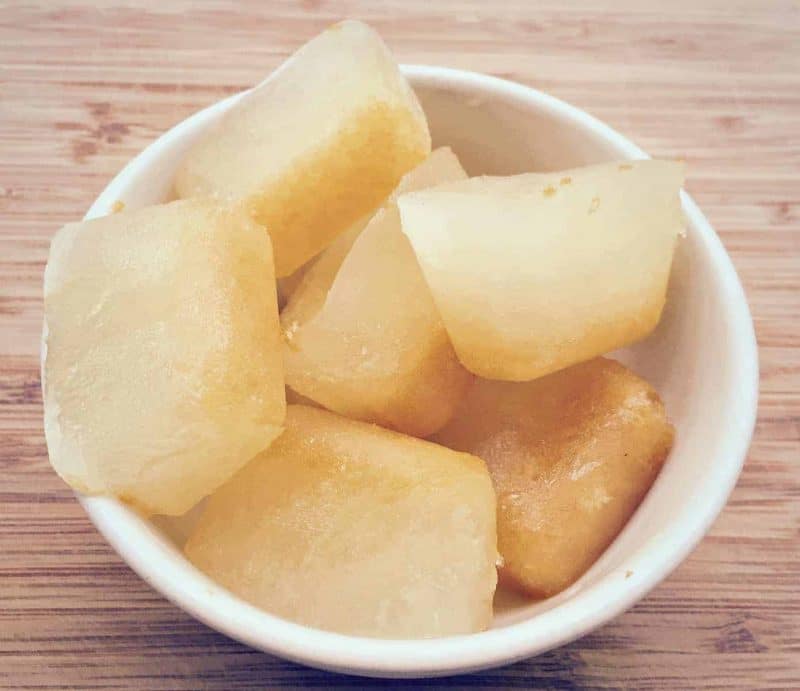 Dehydrating & Drying Citrus
Although I haven't tried this yet, trying to preserve citrus slices in the dehydrator (this is my favorite dehydrator) would be next on my list.
Dehydrated citrus will last forever and can be rehydrated in a glass of water or tea, or ground up and added to sugar or spice blends.
Not only that, but they have a gorgeous transparency that is pretty to look at! You can even dry orange slices to use as holiday decor.
Here are a couple of posts on dehydrating citrus: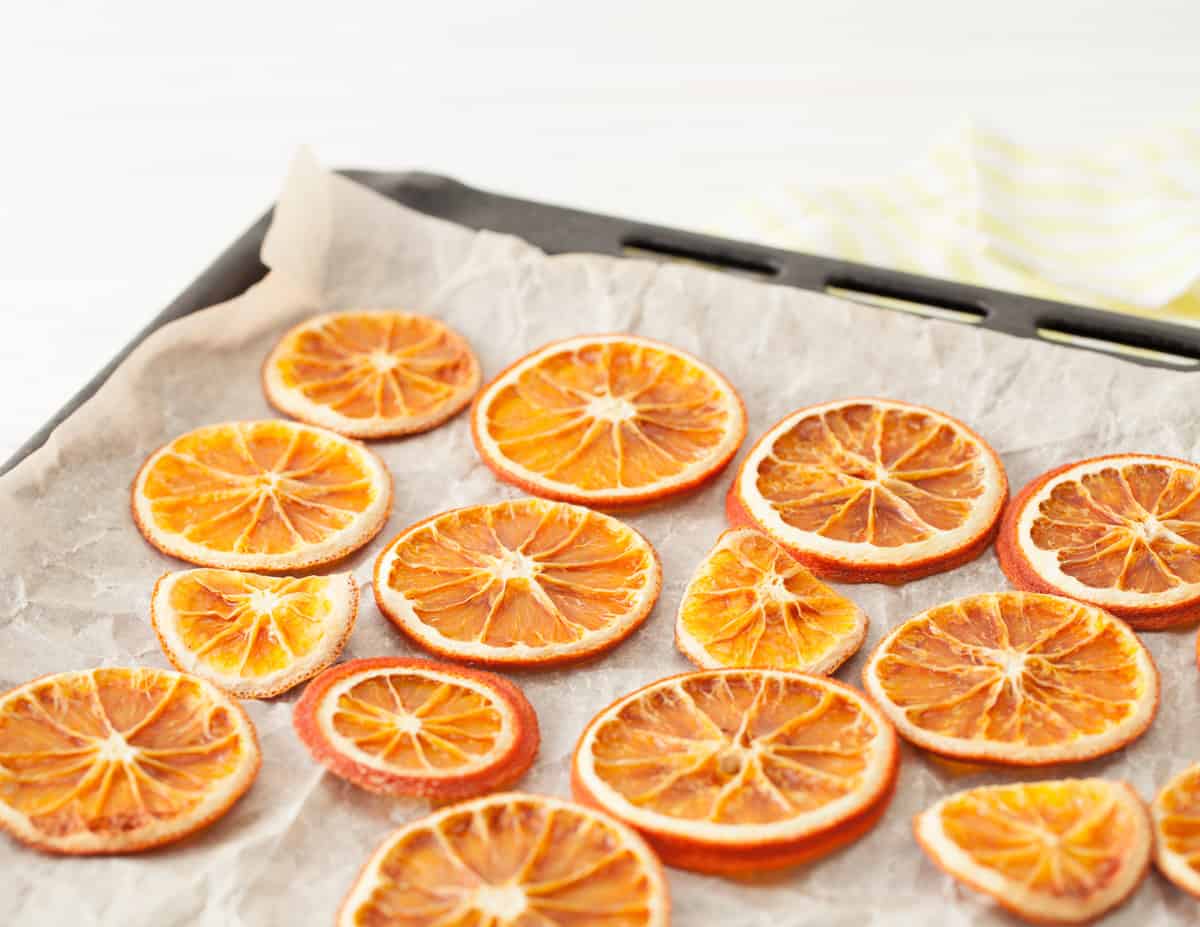 Fermenting Citrus & Preserved Lemons
Yes, of course! My favorite way of preserving food, fermenting can also be used for citrus.
If you ever see recipes that call for preserved lemons, what they really mean are fermented lemons.
They are considered somewhat of a delicacy, but are actually super easy to make (as most fermented foods are). All you really need are juicy lemons and salt.
See my full recipe for fermented lemons!
There are many methods for this, but I like the one that has you cut the lemons into quarters, but leave the end attached so that it looks like a lemon flower.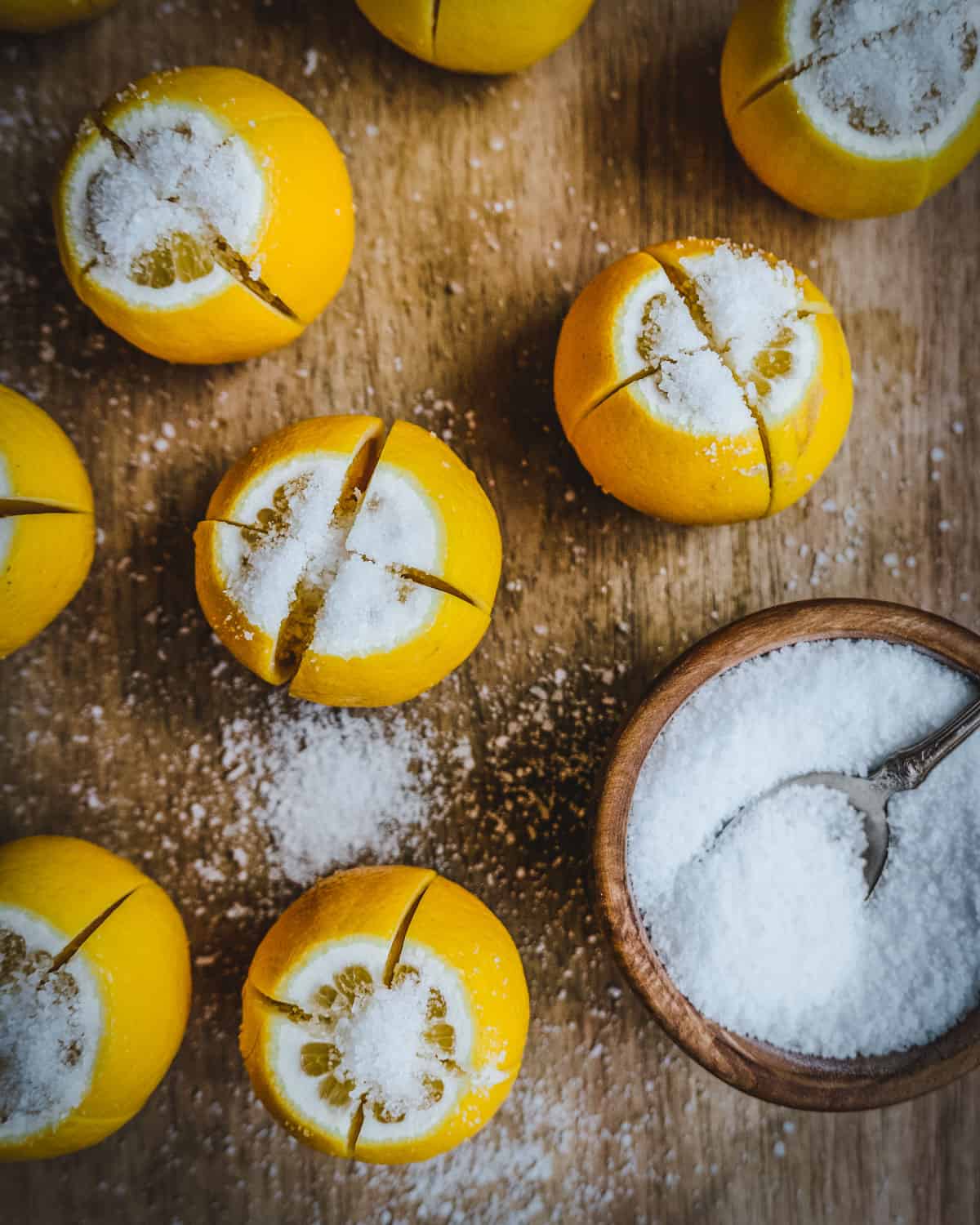 Put a sprinkle of salt in the bottom of a jar, then put some salt on the cut part of the lemon and put it in the jar, cut side down.
Press it hard to get as much juice out of it as possible. Then repeat with more salt and more lemons until the jar is full and the lemons are covered with juice.
I use a fermentation weight to keep the lemons under the brine. Then cover loosely and let sit for a couple of weeks, shaking periodically.
Store in the fridge once fermented to your liking. Mine smell amazing! I can't wait to use them.
Here are some more recipes for fermented and salt preserved citrus: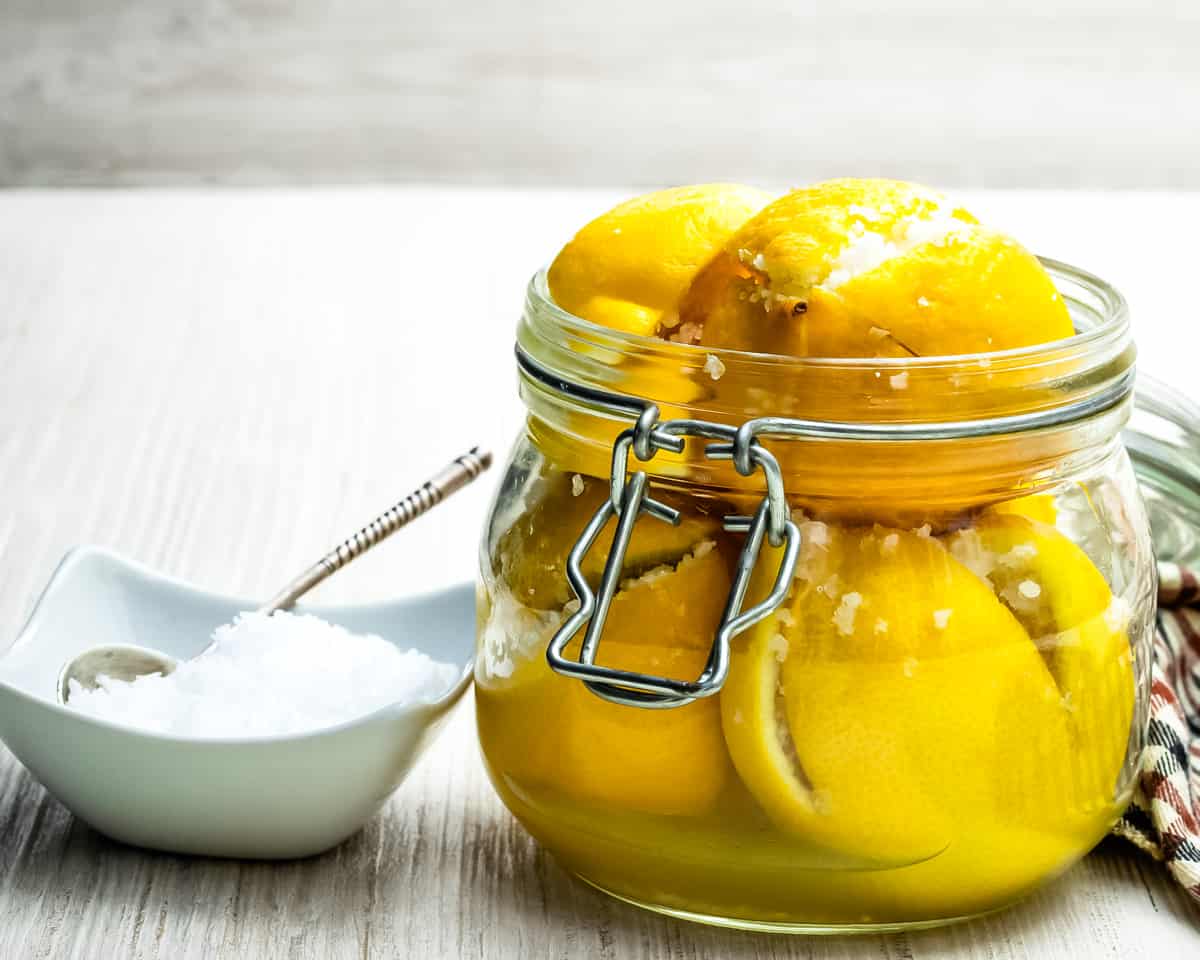 Canning Citrus and Marmalade
I recently made orange marmalade for the first time and it was so much fun!
I felt like a grandma in the kitchen with my friends as we sliced and boiled down the citrus and sugar to make this old fashioned treat.
It's these moments that I feel like a real human being, that I'm actually doing something. Marmalading is a worthwhile endeavor in my book!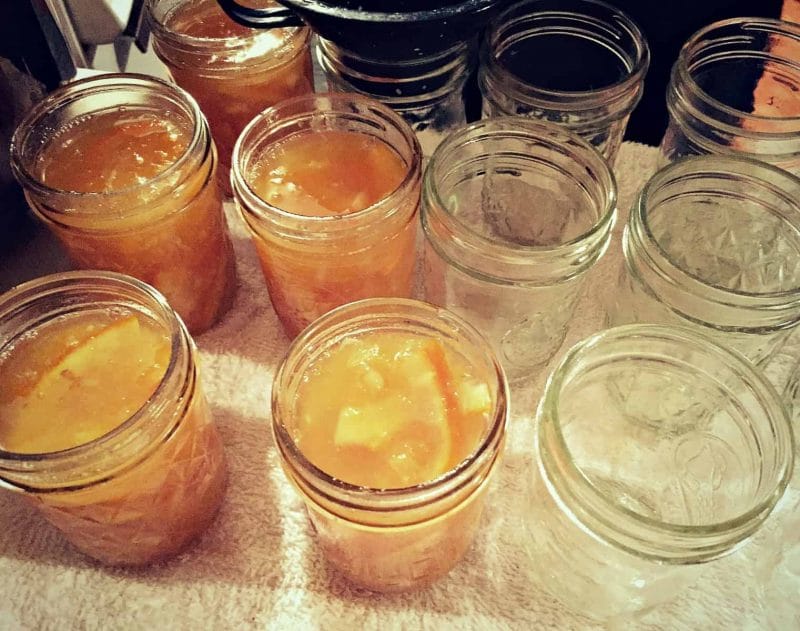 Marmalade is usually made with citrus, but can be made with a number of different fruits and/or vegetables.
Besides making marmalade, you can also make jam or water bath can oranges!
Here are some more recipes:
As a quick side note, did you know that you can make your own homemade pectin with citrus? Now that is something that I've got to try!
Citrus Curd
Citrus curd is used in a similar way as marmalade or jam, but is made in a totally different way.
It is a combination of any type of citrus juice, butter, eggs plus extra egg yolks, and sugar, all gently heated while stirring constantly to form a wonderful spread.
Oh, and did I mention that it is amazingly delicious?
I recently tried my hand at grapefruit curd and it was so good!
Here is a good recipe for lemon curd and one for lime curd. This orange curd also sounds amazing!
You can even can lemon curd if you want to store it for later!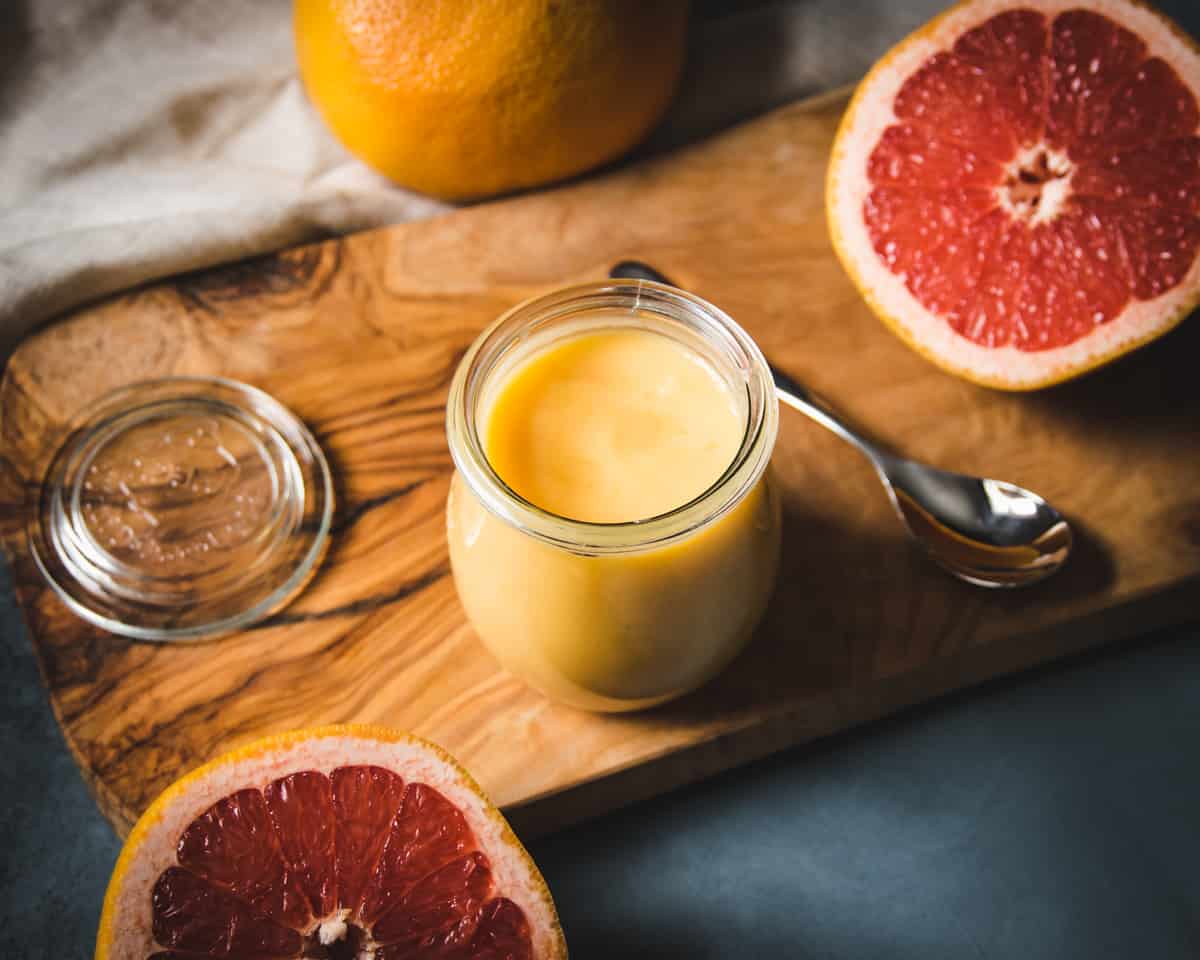 Citrus Syrup
Homemade citrus syrup is another method to preserve citrus that is delicious!
The process is quite simple, you basically just boil citrus juice and zest with sugar until it reduces down to a syrup.
You can also infuse honey with citrus, which is a more natural alternative.
Use citrus syrup in marinades, fancy cocktails, or on your morning pancakes!
Here are some recipes to try:
Lemonade & Lemon Drinks
When life gives you lemons… well you know what to do!
How about trying these three different but healthy and great ways to make lemonade! You can use any citrus you want here, it doesn't have to be lemons.
You can even make lemon wine if you want something a little boozy!
Citrus Peels
Save your rinds from any citrus and use them in a variety of ways!
Candied citrus peels are a fun treat to make.
If you don't have a use for your peels right away, dry them either on a screen for small amounts or in a dehydrator for larger amounts.
They can then be used for many things, in a potpourri or for infusions like my homemade infused gin recipe or in homemade bitters.
They can also be ground up and used in spice blends.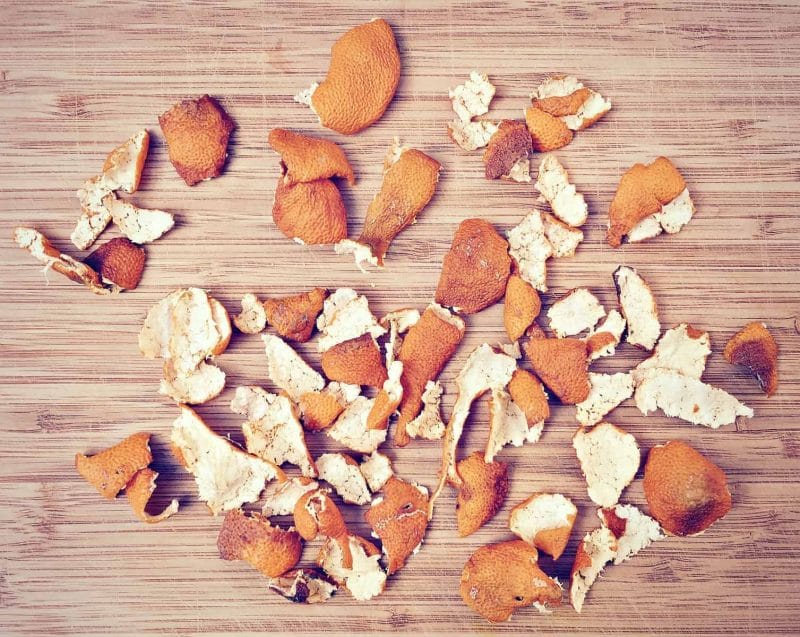 Limoncello (or Triple Sec)
I would love to try making this someday, maybe I'll experiment with a lower sugar or honey version as it's often been too sweet for my taste. I love the idea of it though!
Basically you steep lemon rind (for limoncello) or orange rind (for triple sec) in a neutral spirit like vodka for several weeks, then add a simple sugar solution and drink up!
Here are a few recipes:
Citrus Extract
This is another form of alcohol infusion, just like the limoncello, but much more concentrated and without the sugar.
The best part about homemade citrus extracts is that you can use them to make tasty citrus desserts!
Citrus Desserts
On that note, let's make dessert!
I don't know about you, but I absolutely love citrus desserts. I'm not even one who likes a whole lot of sweets, but if you offer me a lemon bar or one of these lemon lavender shortbread cookies I will not turn you down!
Many of these desserts will call for lemon (or other citrus) extract, and often times the zest as well. The more tart and lemony they are, the more I like them!
Here are some yummy lemon desserts!
My favorite orange dessert is this gorgeous orange upside down cake!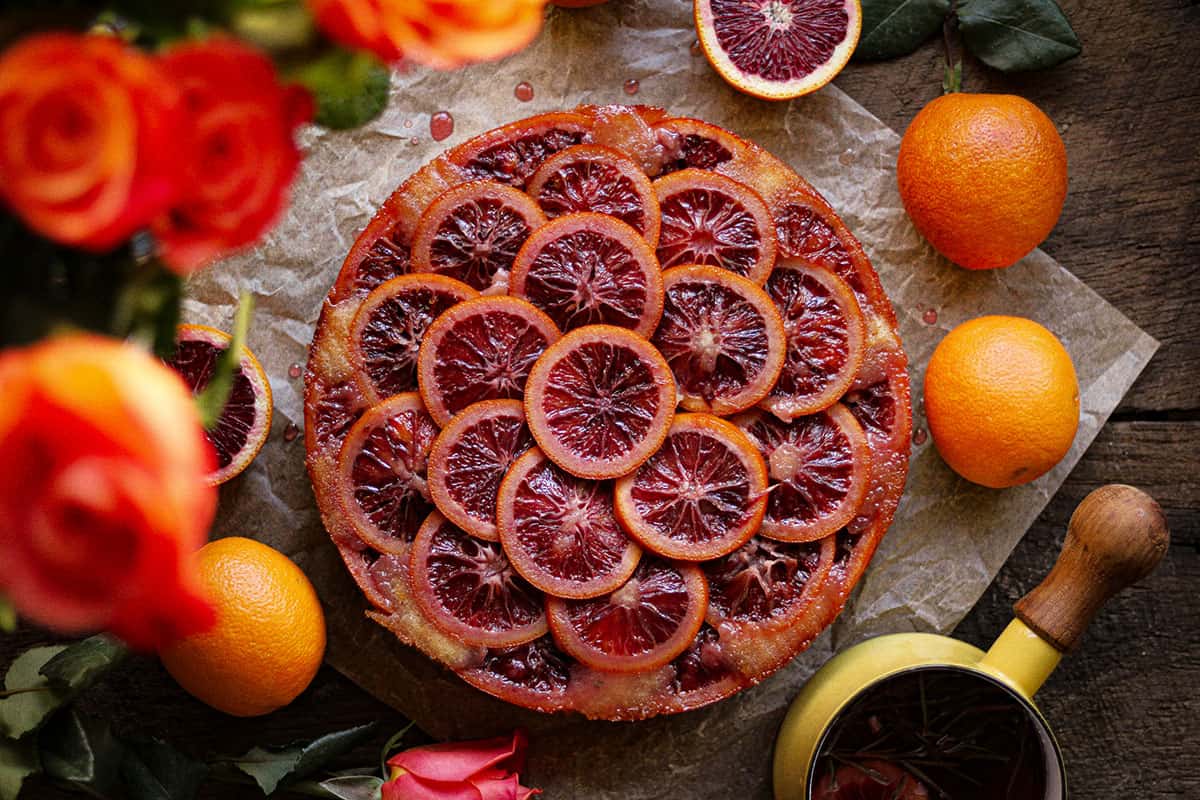 Citrus Cleaner
This is the only real non food use that I have on this list, but it's a good one.
Did you know that you can infuse citrus rinds in vinegar to make an awesome, DIY, non-toxic cleaner?
I had to give this one a try!
After juicing a bunch of lemons, I put the rinds into a quart jar along with a cinnamon stick and a few whole cloves.
Cover them with plain old white vinegar and let sit for a couple of weeks. Then strain and put into a spray bottle for easy use. That's it!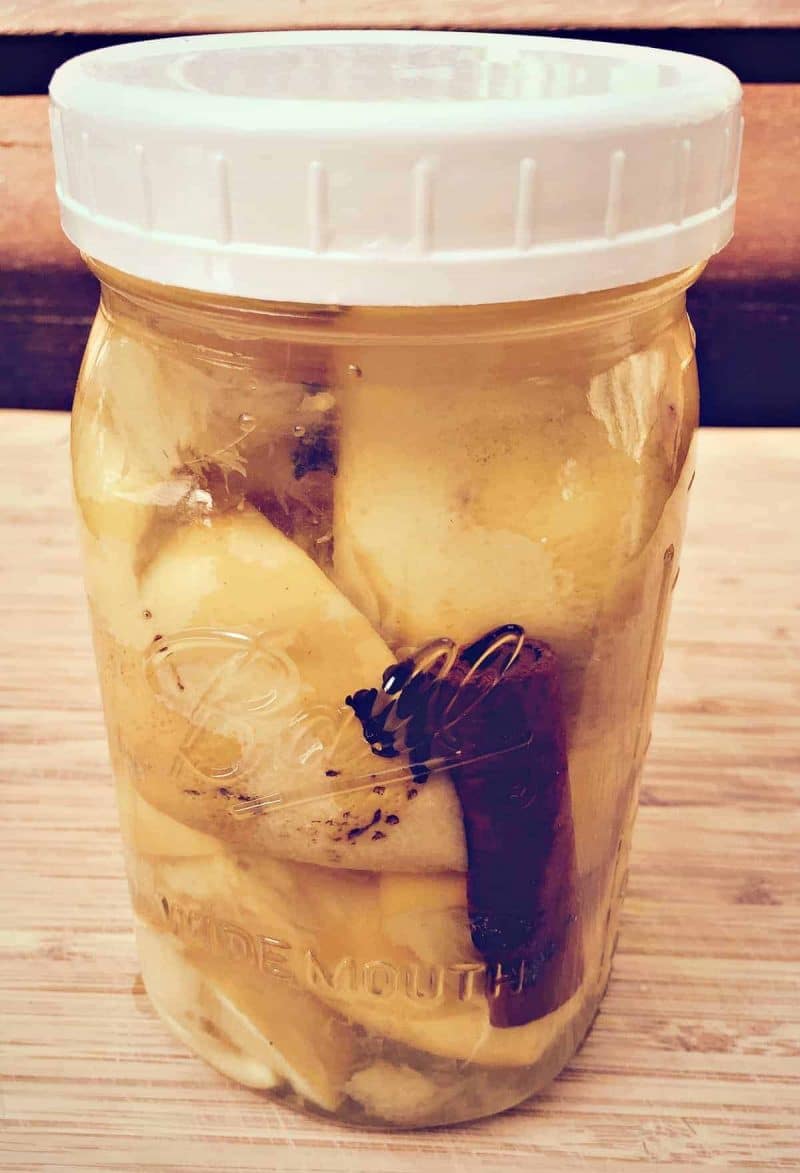 Here are some more recipes for homemade citrus cleaners:
Whew! As you can see, there is no shortage of ways to use and preserve citrus.
I actually thought about buying more so that I could try all of these recipes, but then thought better of it.
I'll just wait until life gives me more lemons… or limes or oranges or grapefruit! Then I'll try whatever suits my fancy at the time.
I hope all of this was helpful for you in the season of abundant citrus!
Save
Save
Save
Save