Winter is here, so you know what that means… it's the holiday season! And, of course, that means fancy cocktails for many of us. I am usually a wine or mead drinker, but I am a sucker for a gin martini on special occasions. I know, gin seems like an old man drink, but sometimes I feel like an old man! Seriously, though, my grandpa was a gin drinker, and he used to let me stick my finger in his drink and taste it when I was a wee one. Probably not the best thing in the world to let a 5 year old do, but it did give me a taste for gin, once I became old enough to actually partake in an adult beverage. Then, when I discovered Bombay Sapphire with all of its infused botanicals, I was smitten! So when I recently saw a recipe in Emily Han's new book Wild Drinks and Cocktails titled Winter Gin, I knew I had to make it. Just in time for the holidays, here is how to make infused winter gin.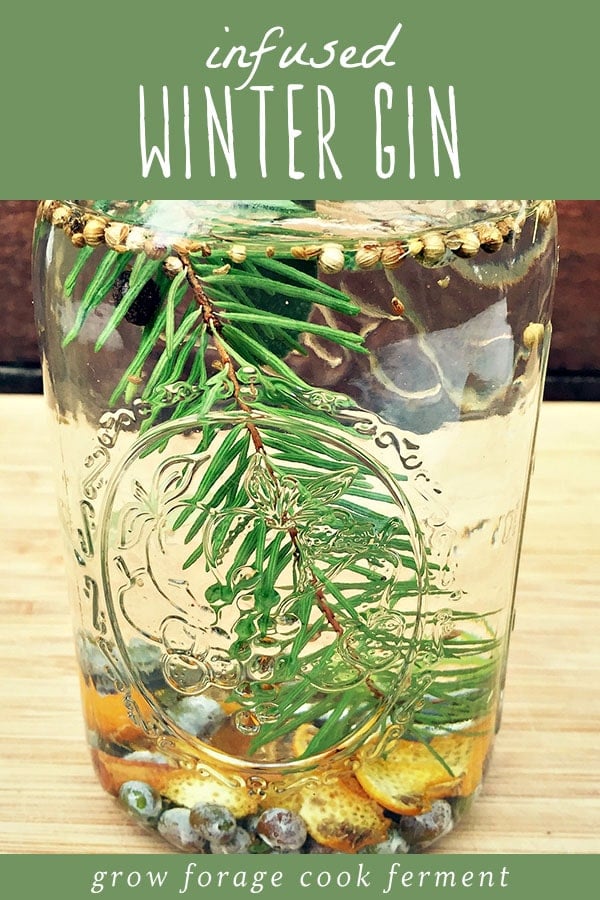 Infused Winter Gin Recipe
What's great about this recipe is how ridiculously easy it is. You basically just steep a bunch of herbs and spices in a neutral spirit, such as vodka, for a few days and there it is.
Winter Gin Ingredients
2 Tbsp juniper berries (I used freshly foraged ones, but I'm sure dried juniper berries would work fine)
1 bottle (750 ml, or 3 1/4 cups) vodka
2 tsp coriander seeds
1 tsp dried, cut, and sifted orange peel
3 inch (7.5 cm) sprig fresh white fir or 1/2 sprig dried
1 inch (2.5 cm) cinnamon stick
1 whole allspice berry
1 dried sage leaf
½ dried California bay leaf or 1 dried Turkish bay leaf, torn into pieces
Directions
Now here is where I tell you what I did a little differently, as I often do. I only used 1 tsp coriander seeds and added 1 tsp anise seeds, because I read that they are often used in gin making and that sounded tasty to me. I actually didn't think that I had any coriander seeds, until I got smart and raided my seed packets. Coriander is cilantro seed, for those of you who don't know.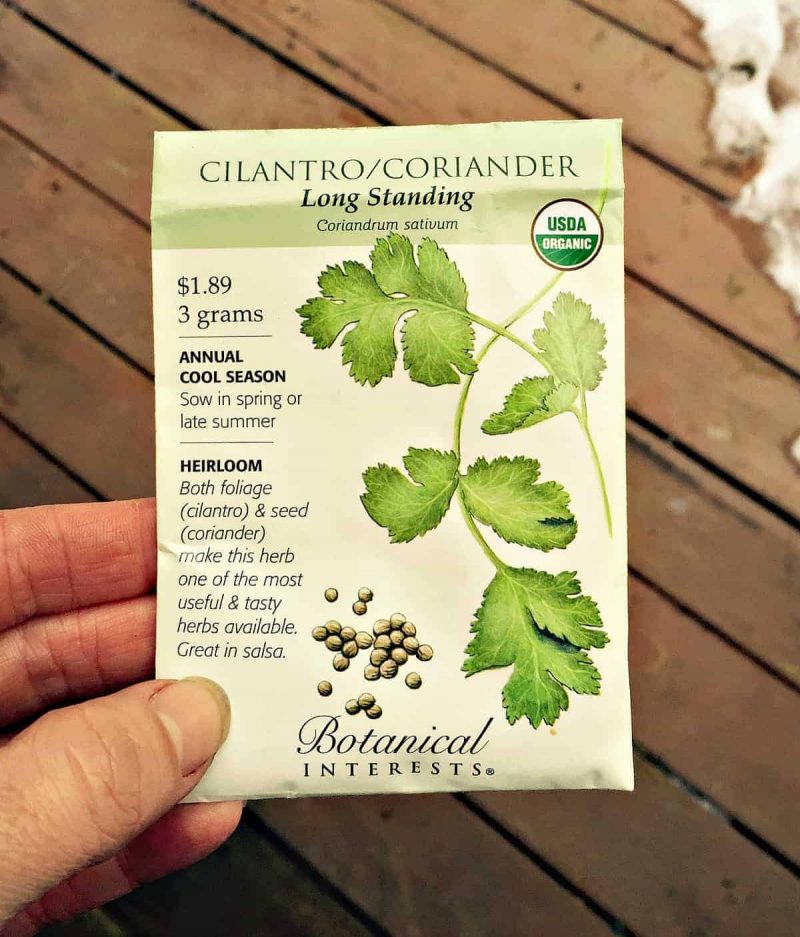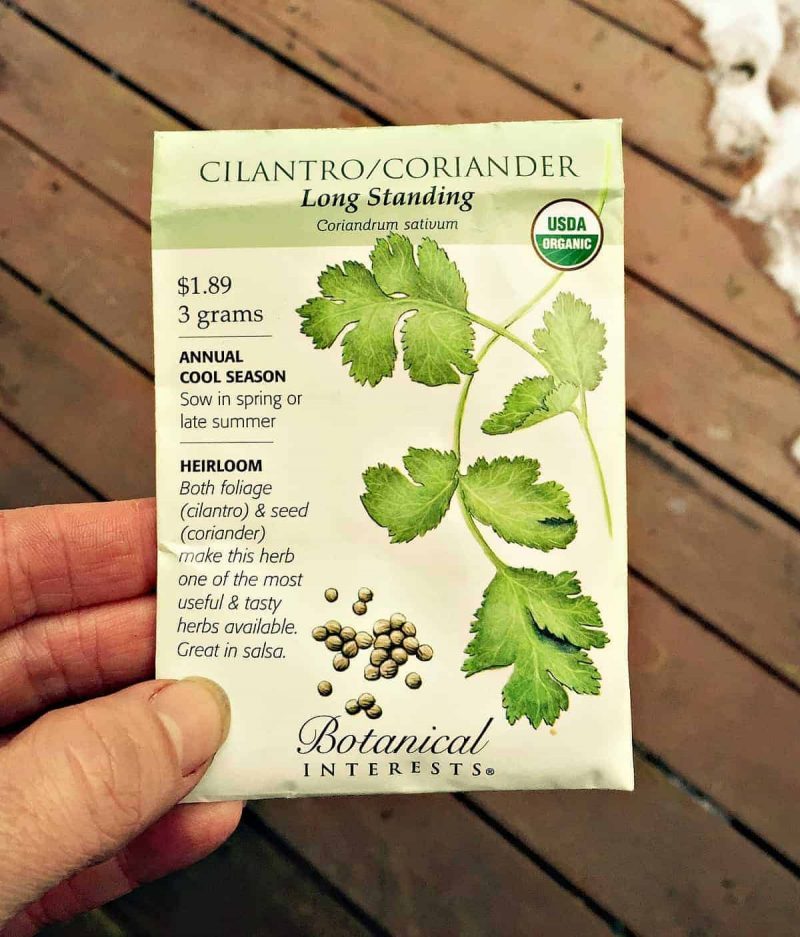 Crisis averted! I also used a fresh (not dried) sage leaf from my garden, and was happy to find that the plant was alive and well under all the snow. Also, there is no white fir in my immediate vicinity, so I used Douglas-fir instead. I debated between that and blue spruce, as I bet that would be nice as well. I also did not tear the bay leaf, as I must have not noticed that part in the directions – I don't think it matters much!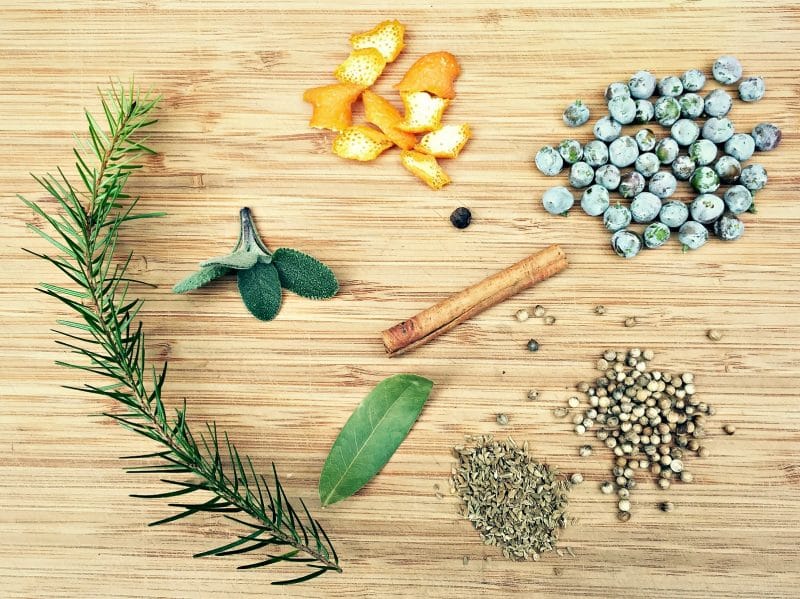 This recipe starts with you soaking only the juniper berries in the vodka in a quart sized mason jar for the first 12 hours or overnight. This is what will give it that classic gin flavor.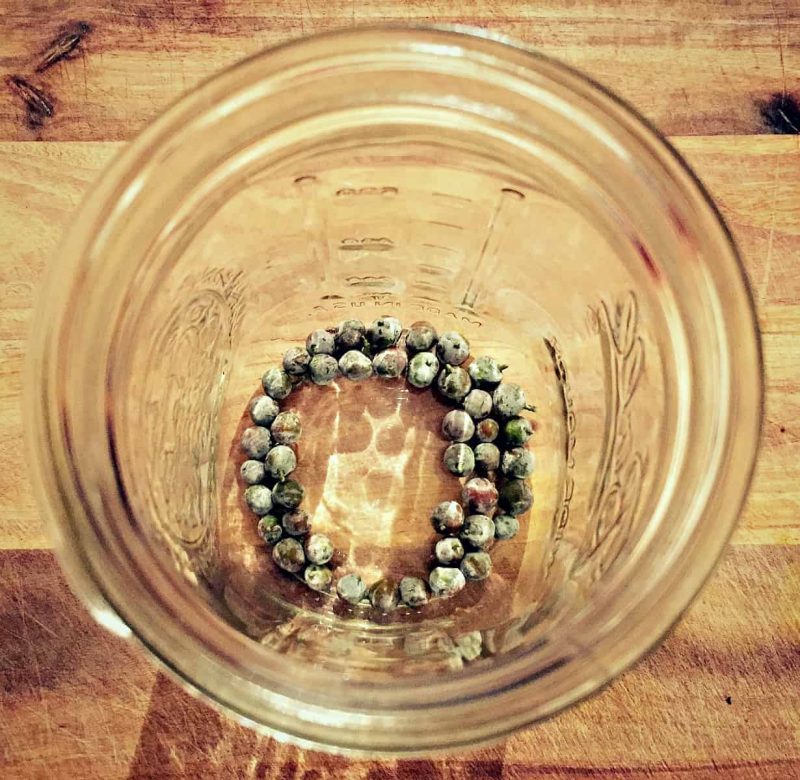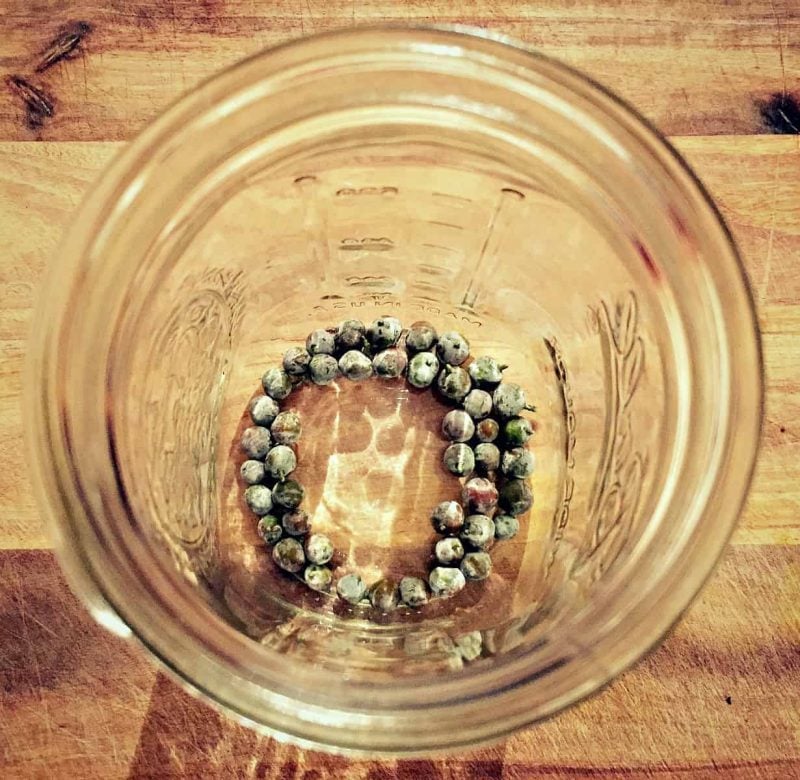 After the 12 hour pre-soak, add the rest of the ingredients to the vodka.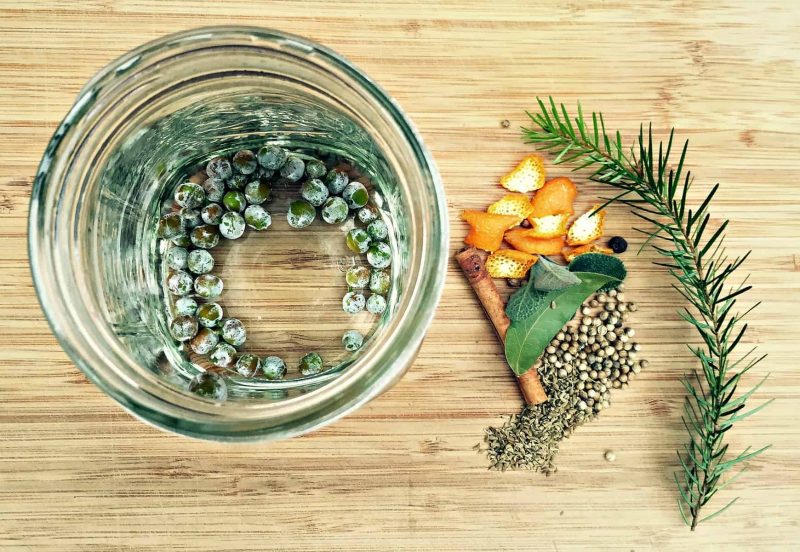 It sure is pretty once you have everything added!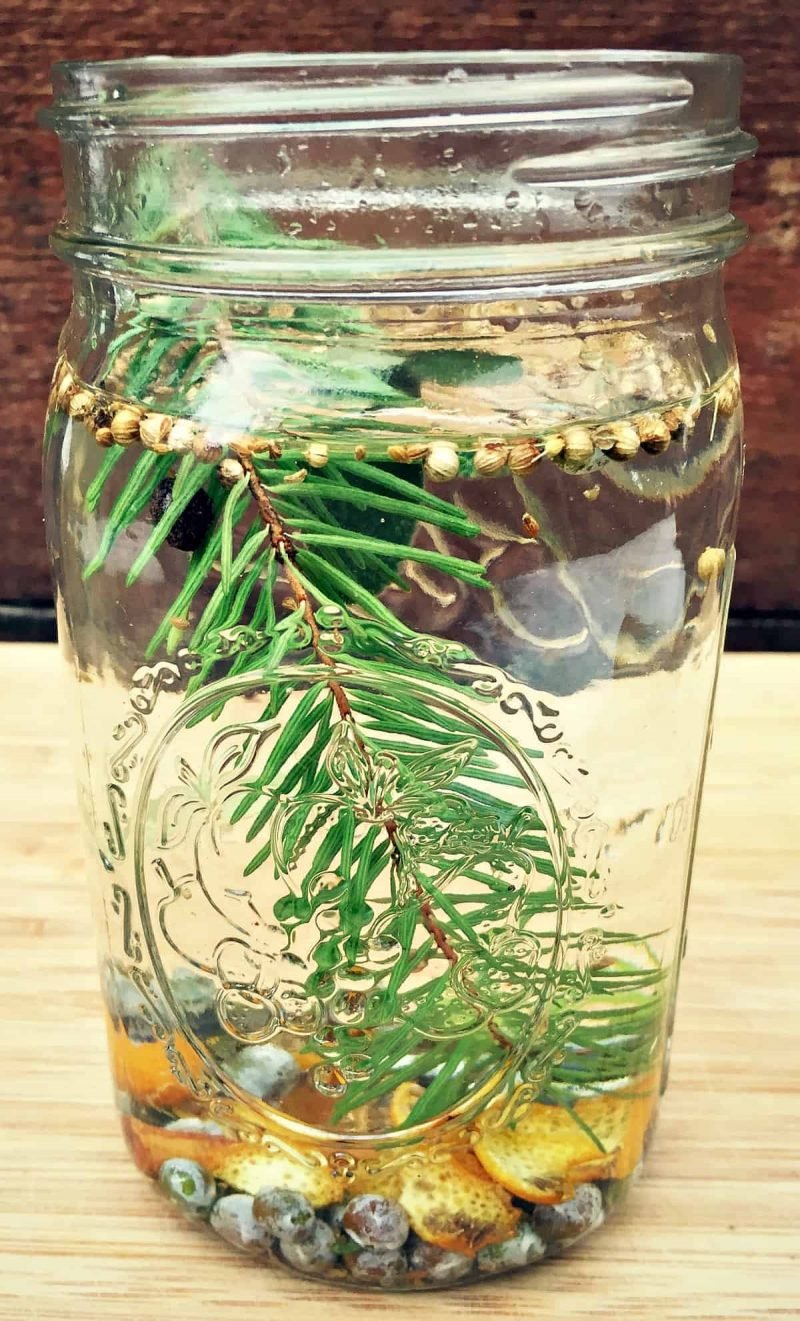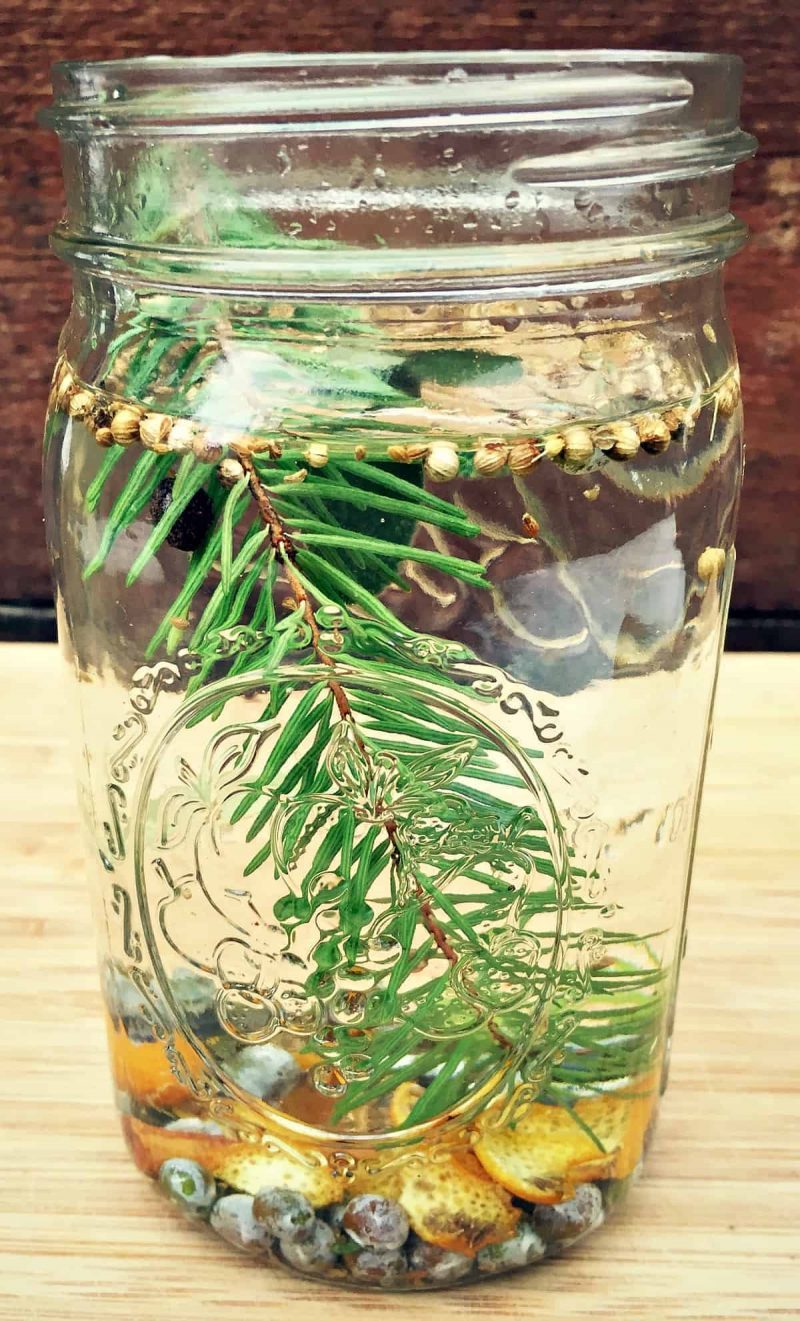 All of these lovely botanicals will make a tasty and herbaceous brew.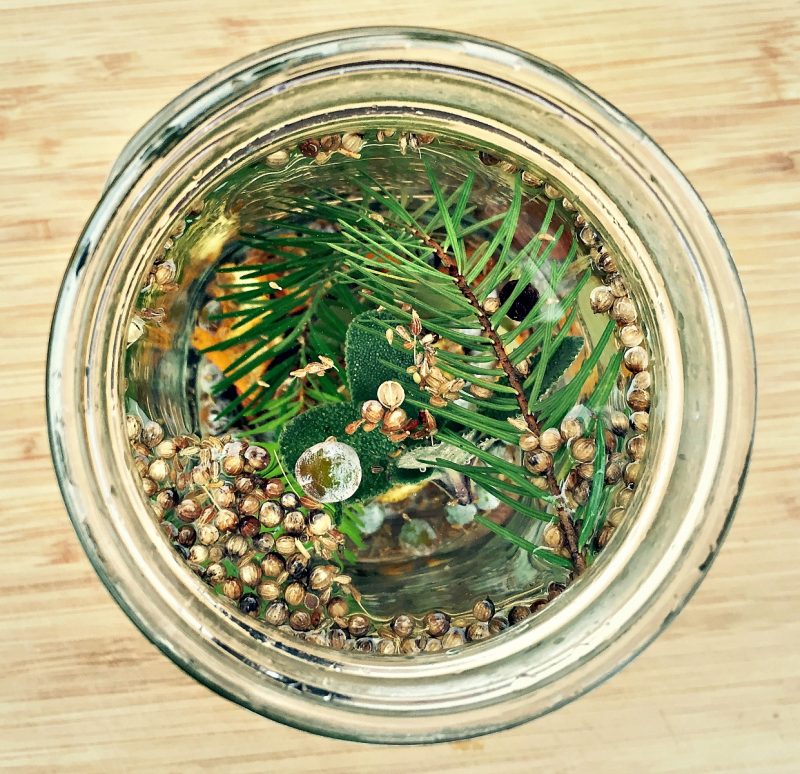 Cover and let it sit for 36 more hours. It will become a yellowish color after the infusion. That's all the herbal goodness in your booze!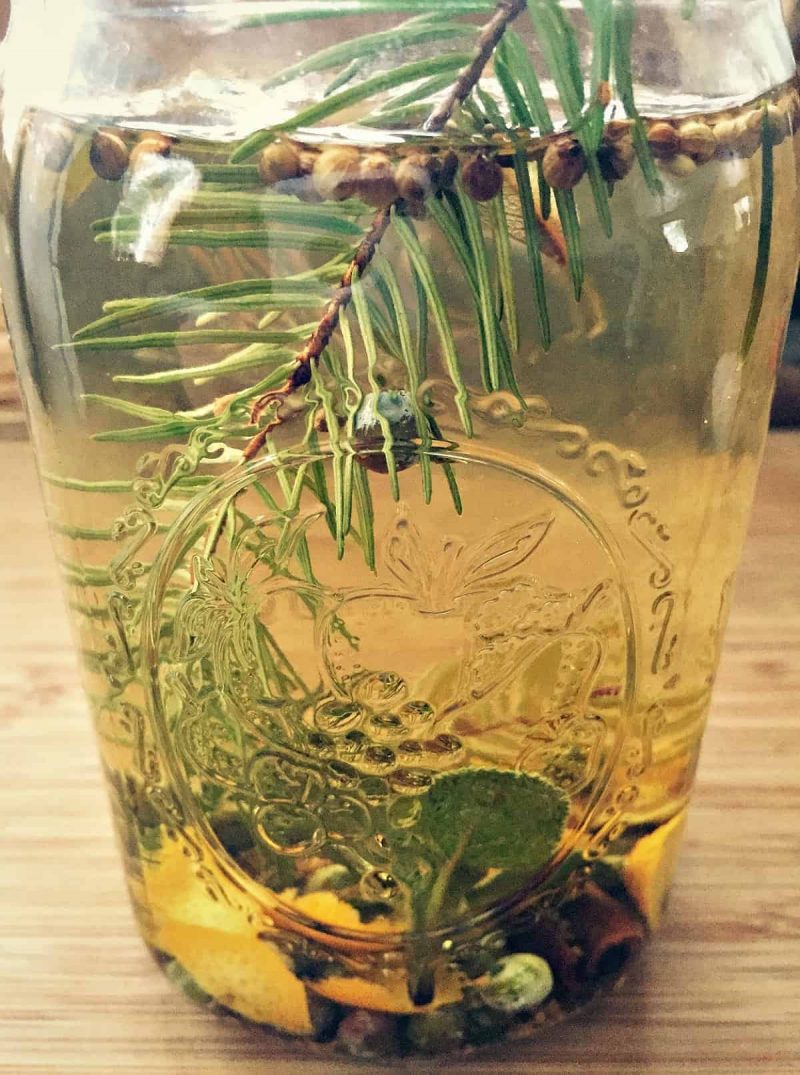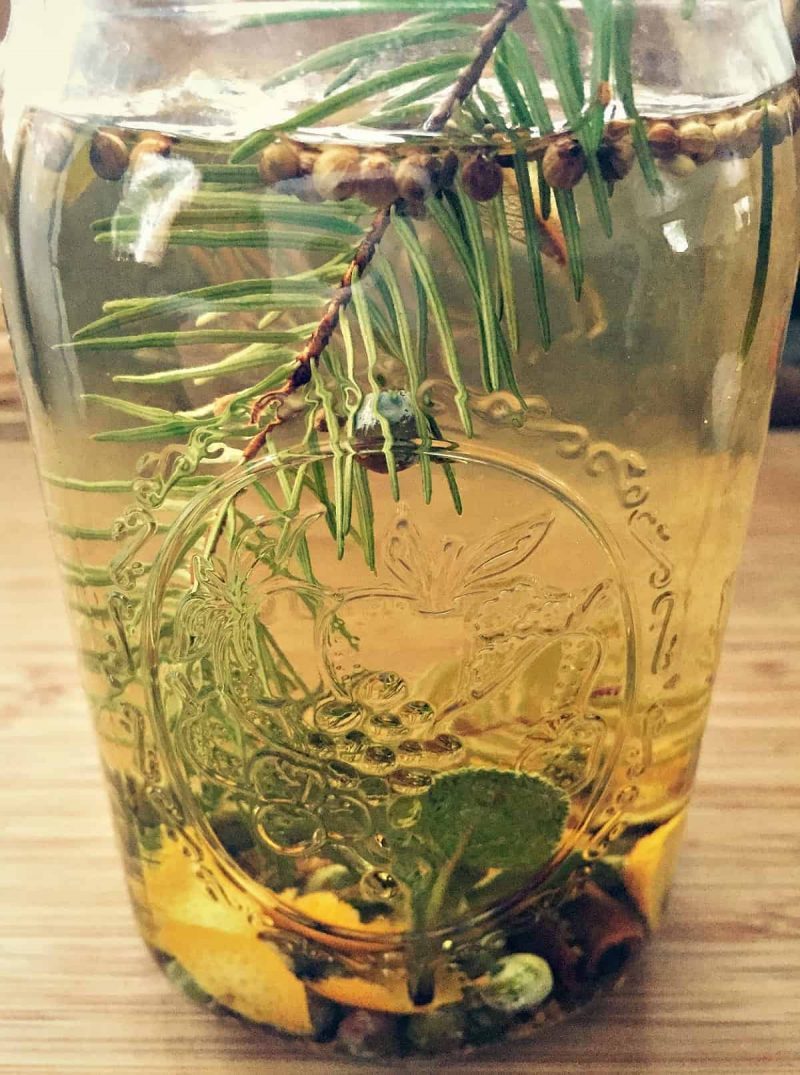 Strain your lovely infused winter gin into another jar.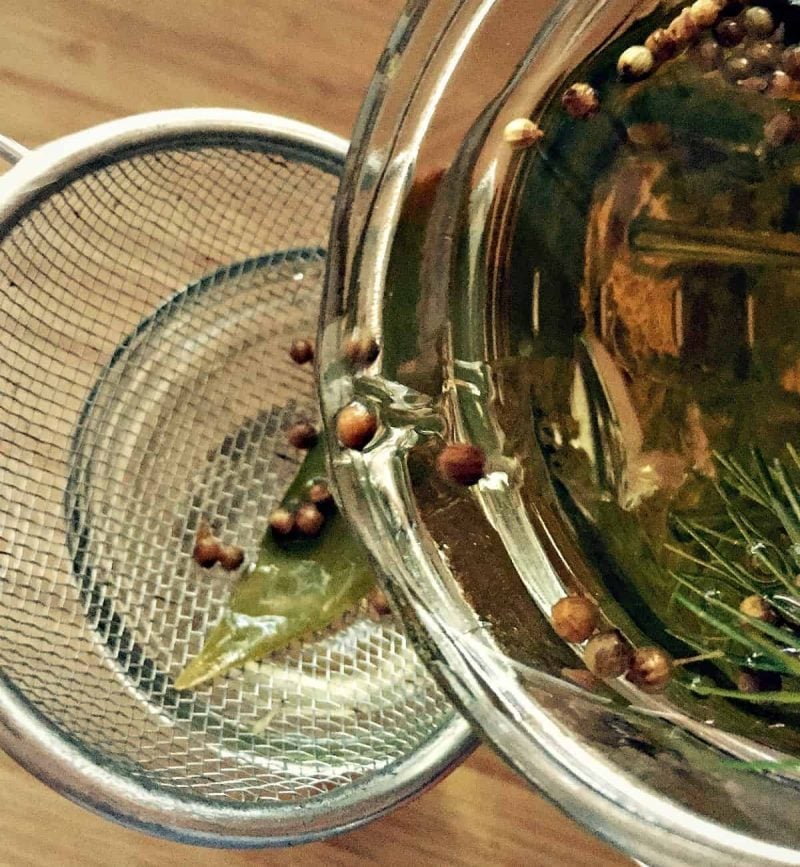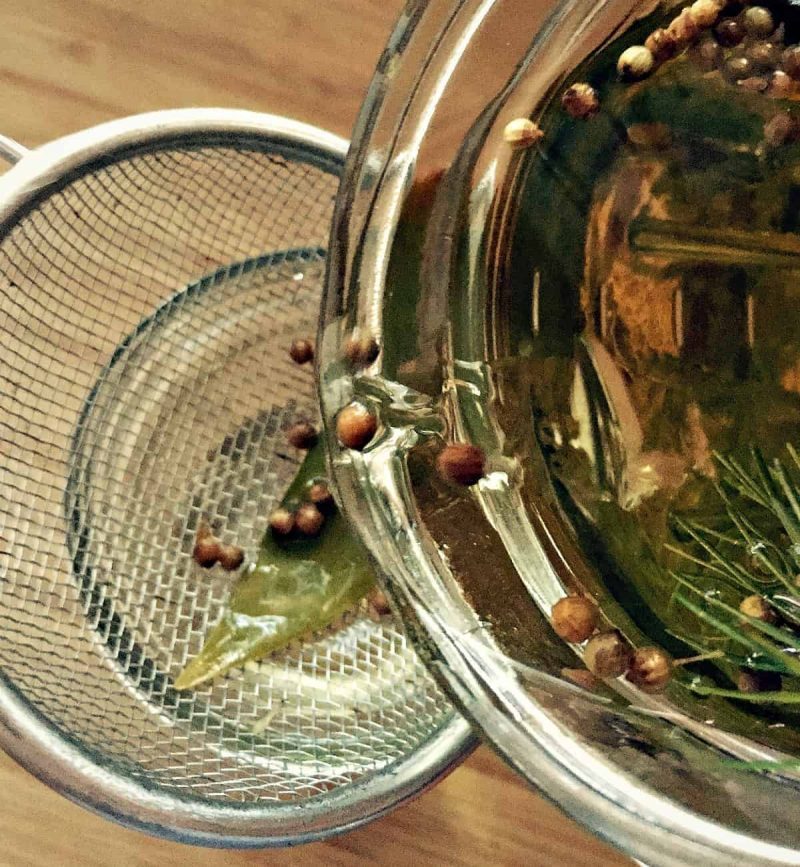 Then pour a little into a glass. A wonderfully tasty and festive brew! Feel free to ice it down with some snow if you don't have any ice cubes in your freezer, like me. Totally unprepared!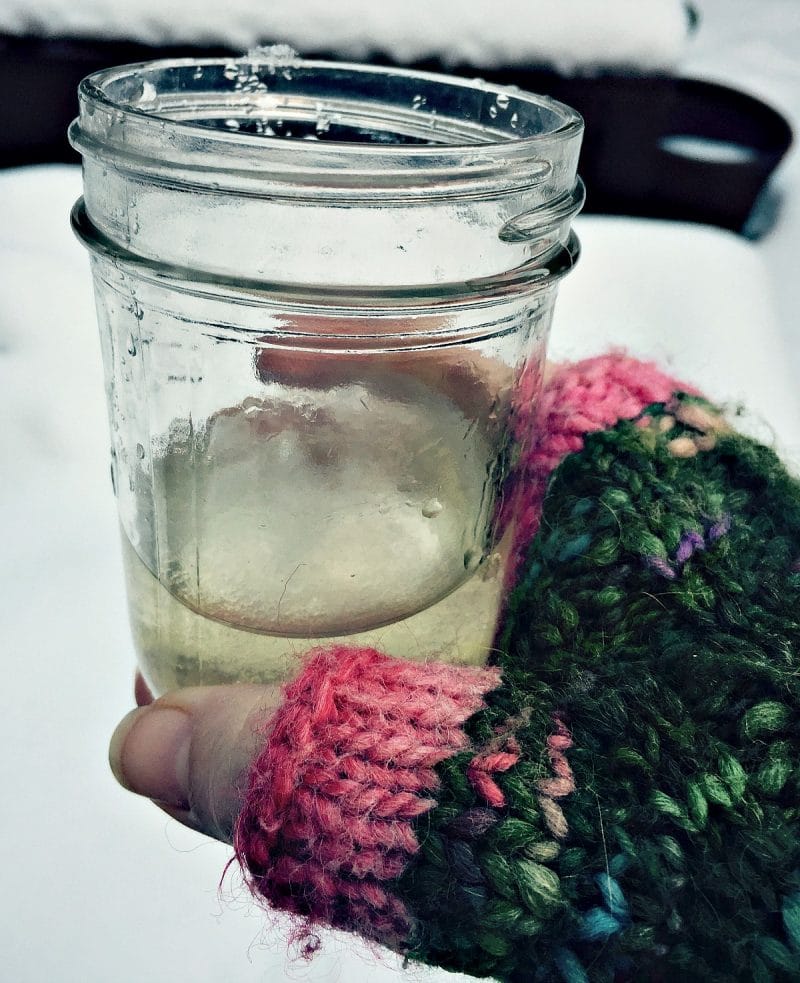 Watch this video to learn more!
Cheers to that! And cheers to Emily Han for making such a wonderful recipe. I've also made her rose hip whiskey smash, which turned out just as fabulous. I highly recommend her book, Wild Drinks and Cocktails. I literally want to make every single recipe in it!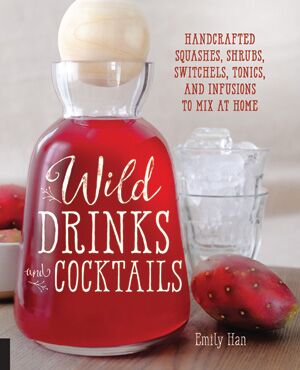 Hope you all have a Happy Holidays!
---
More Conifer Needle Recipes
There are many other great ideas for using pine needles in this post I wrote for the Herbal Academy: 8 Terrific Ways to Use Pine Needles Right Now.
---
Infused Winter Gin
This winter gin is infused with fresh foraged juniper berries, white fir, and lots of winter herbs and spices. It's refreshing and aromatic, and a perfect winter foraging recipe.
Instructions
Soak only the juniper berries in the vodka using a quart-sized mason jar for the first 12 hours or overnight.


After the 12 hour pre-soak, add the rest of the ingredients to the vodka.

Cover and let it sit for 36 more hours.

Strain the infused gin into another jar.
Notes
After the infusion is finished the color of the vodka will turn a pale yellow color. 
Nutrition
Save
Save