I don't know about you, but I love sage. The sage in our garden has flourished throughout the year, and has really become a beauty this fall. Maybe that is why it has become the quintessential fall herb, although it could also be because it goes so well with Thanksgiving dishes. Here is how to grow and cook with sage!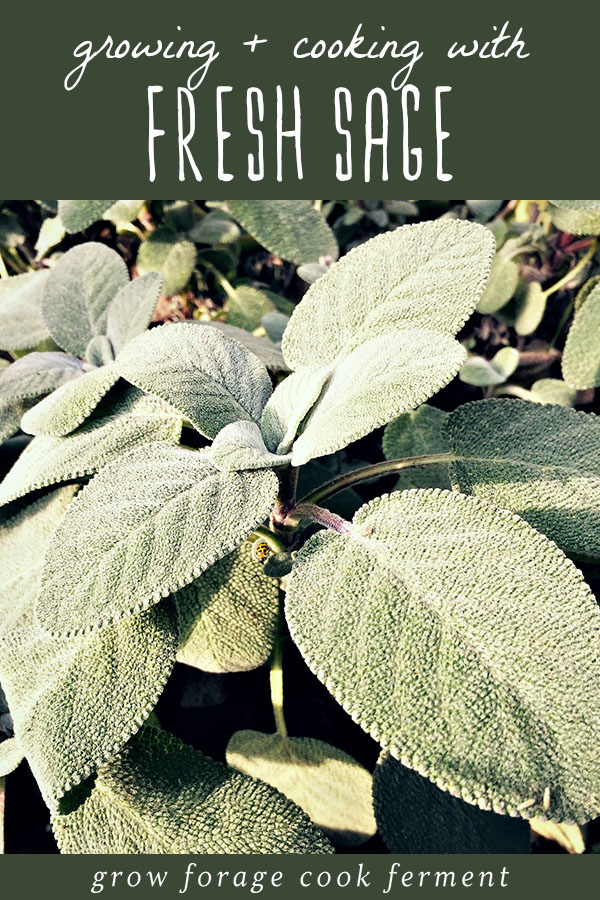 How to Grow Sage
Sage is an easy plant to grow, and one that every gardener should have. It is a perennial in the mint family that grows well in pots or in herb beds. It's even one you can grow on your windowsill if you don't have any garden space.
What I love most about sage is that it seems to thrive almost anywhere and in almost every condition. It can handle really hot and really cold temperatures, and is extremely drought tolerant.
I've seen totally neglected and unwatered sage plants no worse for the wear, although they do tend to get a bit woody over the years. It truly is a plant that is hard to kill, plus it has a multitude of culinary and medicinal benefits.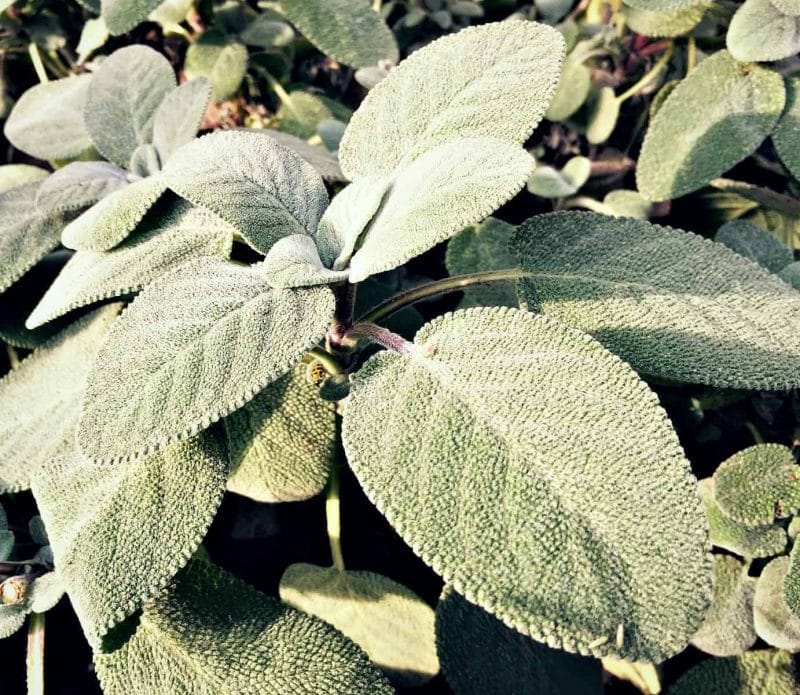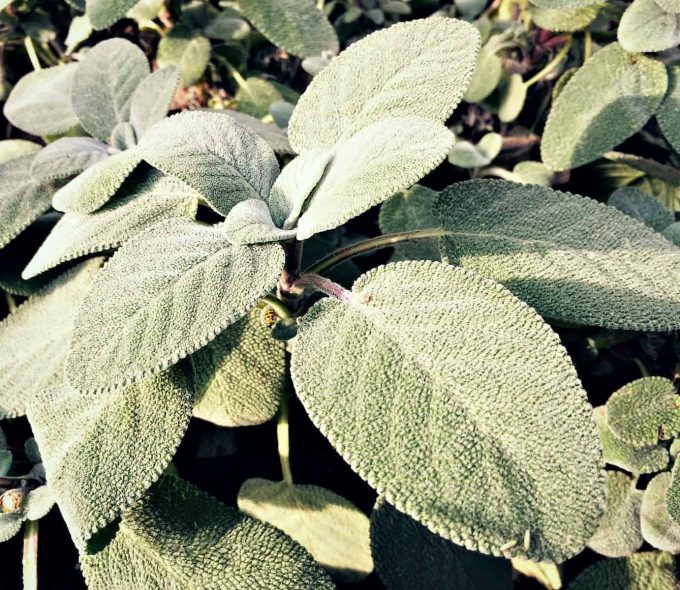 Sage has a wonderful aroma and soft, fuzzy leaves. It likes a lot of sun, so keep that in mind when you plant it, but don't stress about it too much. This is one reason why I like to keep some of my perennial herbs in pots, so I can move them around based on the sunlight.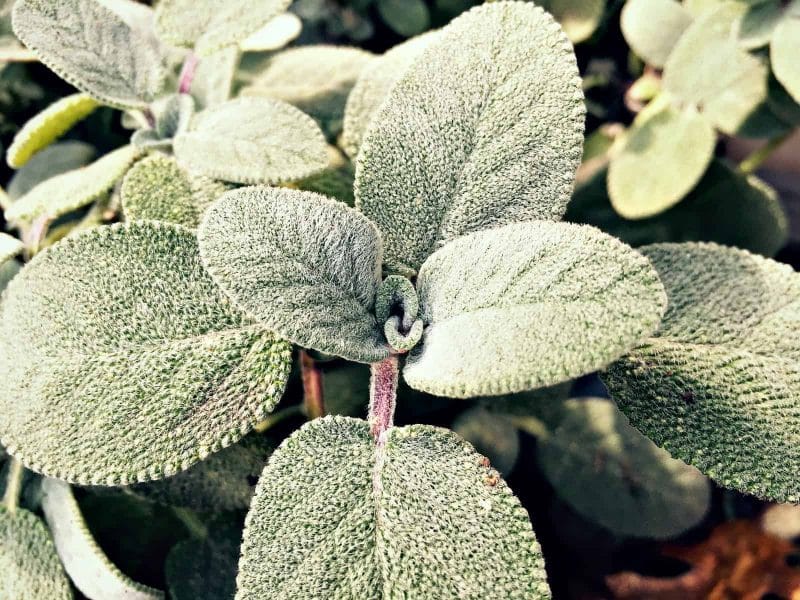 How to Harvest Sage
Sage is used in my kitchen quite regularly because it goes so well with poultry and we tend to roast whole chickens often. There is a proper way to trim sage, which pretty much stands true of most garden herbs. See how there are several small sets of leaves starting to form?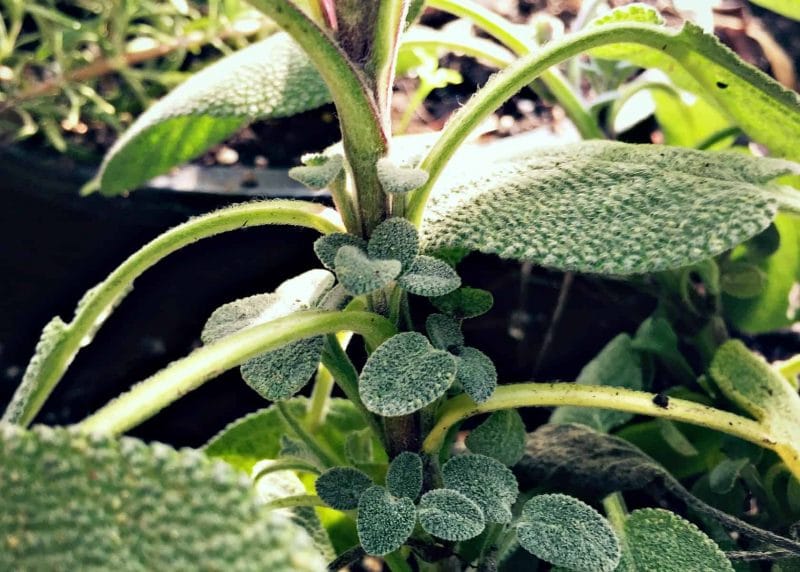 You'll want to cut the main stem right in the middle of one of those sets.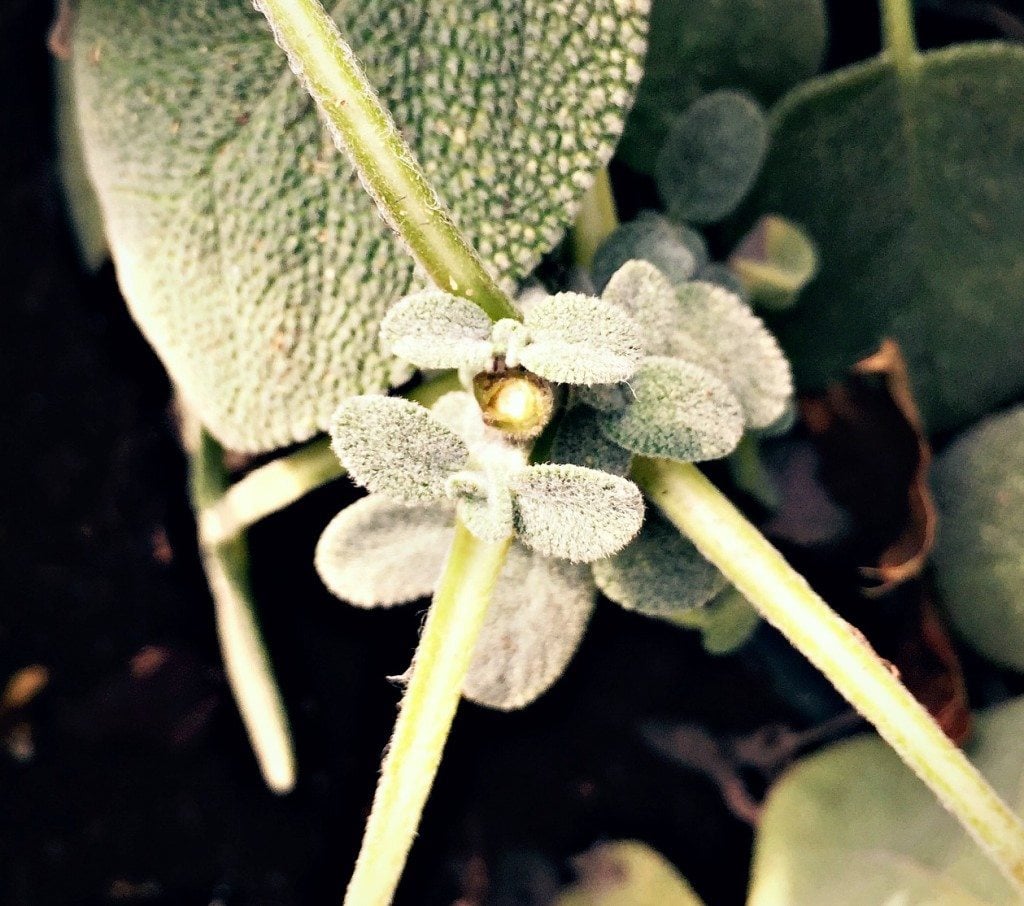 Then those little leaves will grow out to become larger, and the whole plant will get bushier and stronger. Try not to cut too much off the plant at once, although they do tend to grow back pretty quickly after pruning.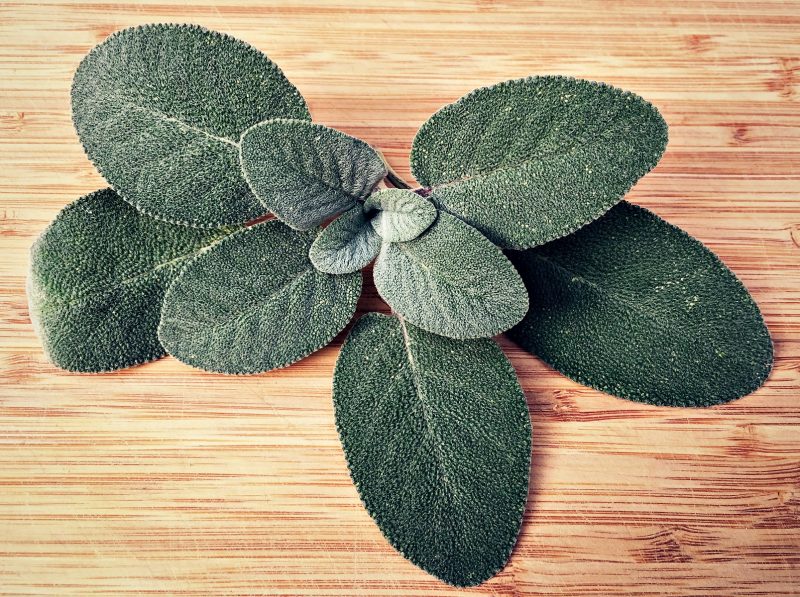 Cooking with Fresh Sage
Sage has many great uses in the kitchen. It gives a real distinct flavor to food that really just screams fall to me. It pairs especially well with other perennial herbs such as rosemary and thyme, and I often use all three together.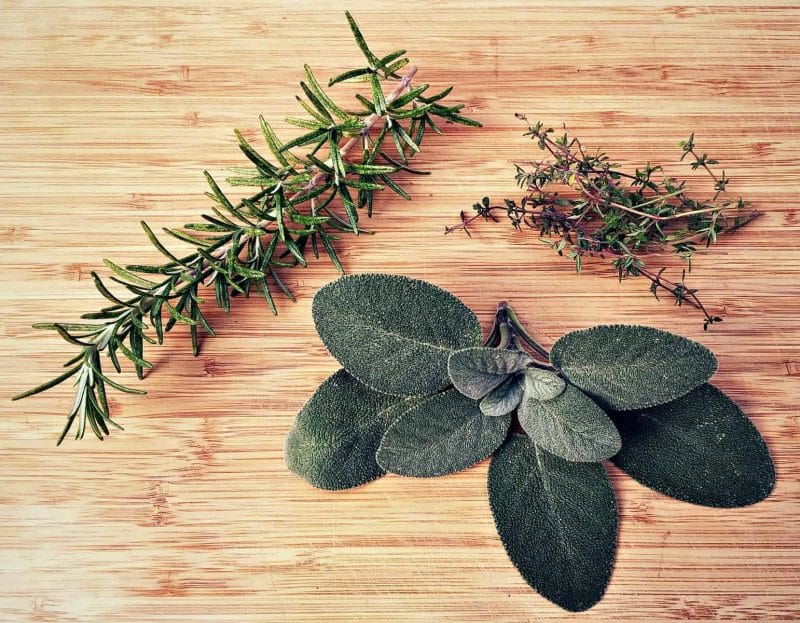 One thing that goes especially well with sage is winter squash. I love roasting butternut squash with sage, the flavors just seem to compliment each other so well. First I will roughly chop the sage and coat it in a little olive oil.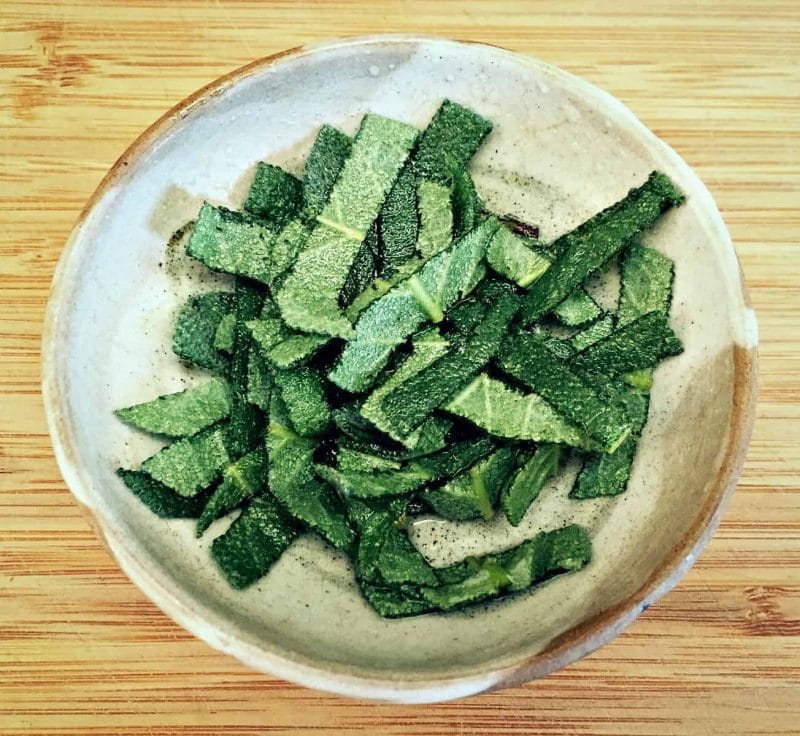 Peel the squash and dice, or cut into "smiles"  like I did here, then toss with a little bit of olive oil, salt and pepper. Spread into a single layer on a baking sheet and top with the sage leaves.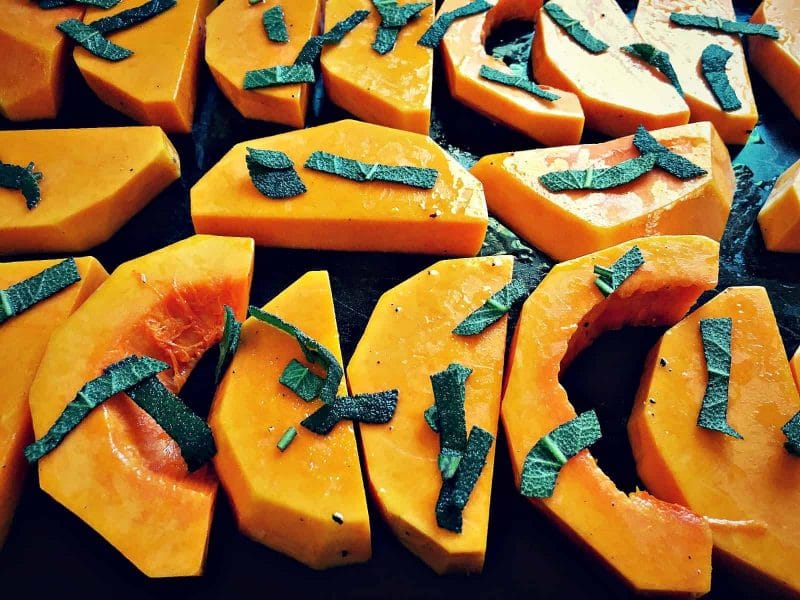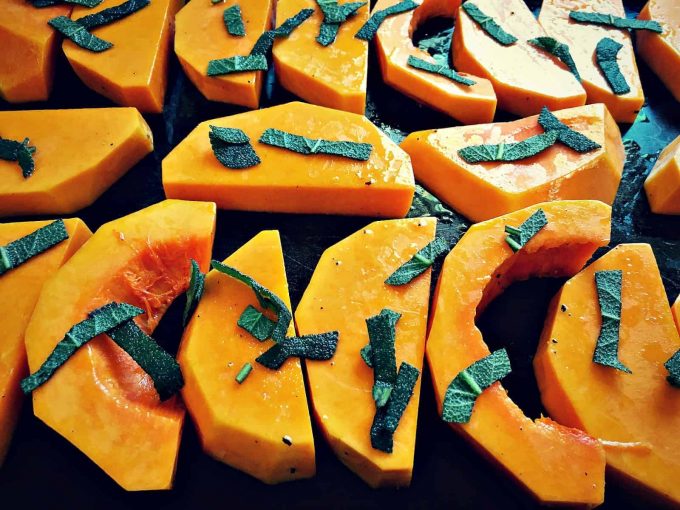 Roast at 400°F for about 20-30 minutes, or until the underside of the squash are golden brown and the sage is crispy.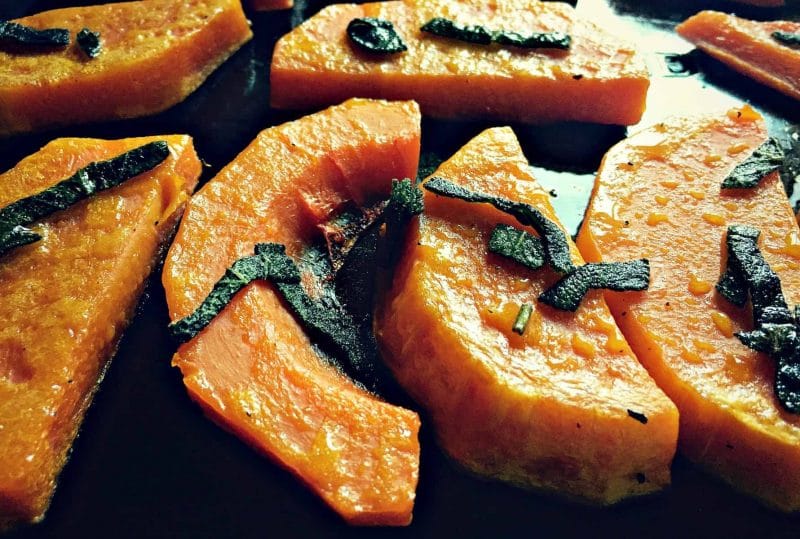 This smells like heaven and tastes even better! It's a perfect simple side dish for the holidays, or for anytime, really.
Cosmo the Kitten loves the sage in the garden, too. I find him giving it a sniff quite often. Maybe because it's in the same family as catnip?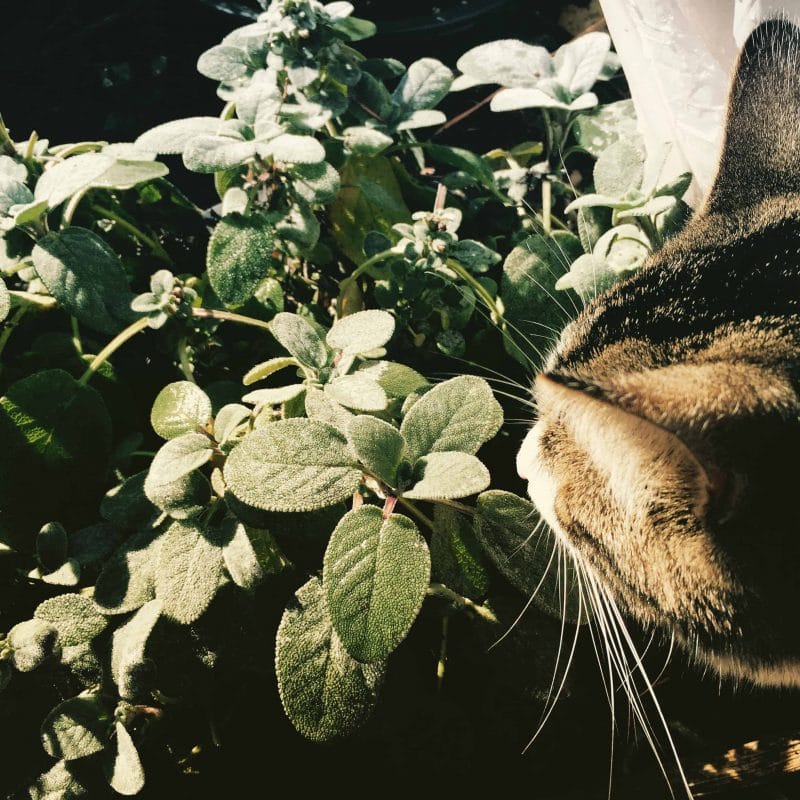 Learn More About Sage
Here are a few more posts and recipes for further reading about sage:
Hope you all have a wonderful Thanksgiving, and don't forget to stuff your turkey (or tofurky!) with a handful of sage!
Save