Oregano is an amazing herb, and definitely one that everyone should have growing in their backyard herb garden. Not only does it add great flavor to your favorite dishes, it's also a powerful medicinal herb. Many of the common culinary herbs like rosemary, thyme, and sage also have healing benefits, and do double duty in the garden. The medicinal benefits of oregano are no exception, and it might even be one of the herbs that you turn to first.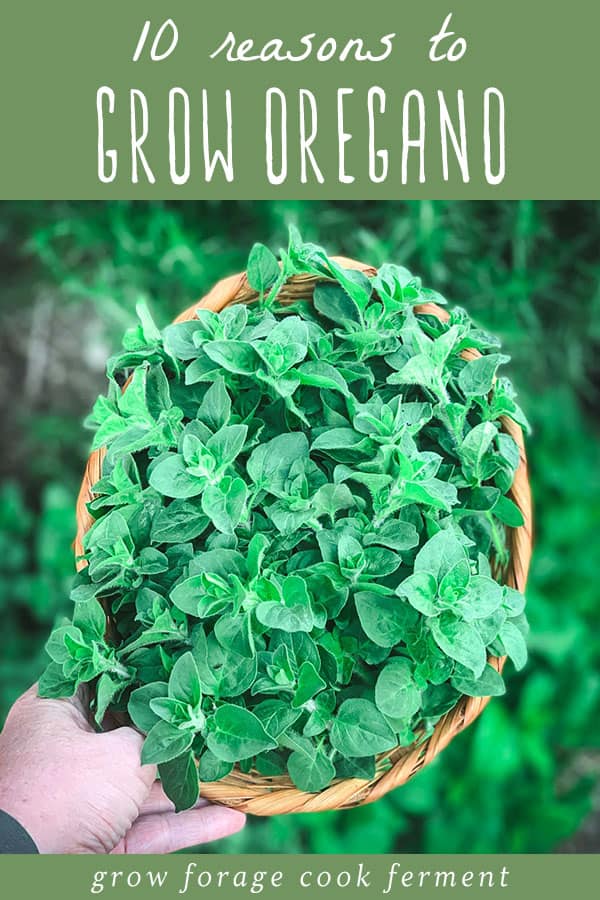 ---
Healing Kitchen Herbs eBook
Did you know that most of the herbs you use in your kitchen also have medicinal uses?
My eBook Healing Kitchen Herbs: 12 Common Herbs with Powerful Medicinal Benefits will teach you how to grow and use these amazing herbs. You'll learn the benefits of each plant and how to maximize their herbal power in your kitchen!
---
Why You Should be Growing Oregano
A staple in Mediterranean, Italian, French, and Latin American recipes, oregano is highly prized for its culinary uses as well as its medicinal properties.
Whether you're working with an outdoor garden or indoor gardening vessels, oregano couldn't be easier to grow and requires little, if any, special treatment.
The best part? Oregano comes back every season, bigger and stronger than the previous year.
Here are 10 reasons to grow oregano!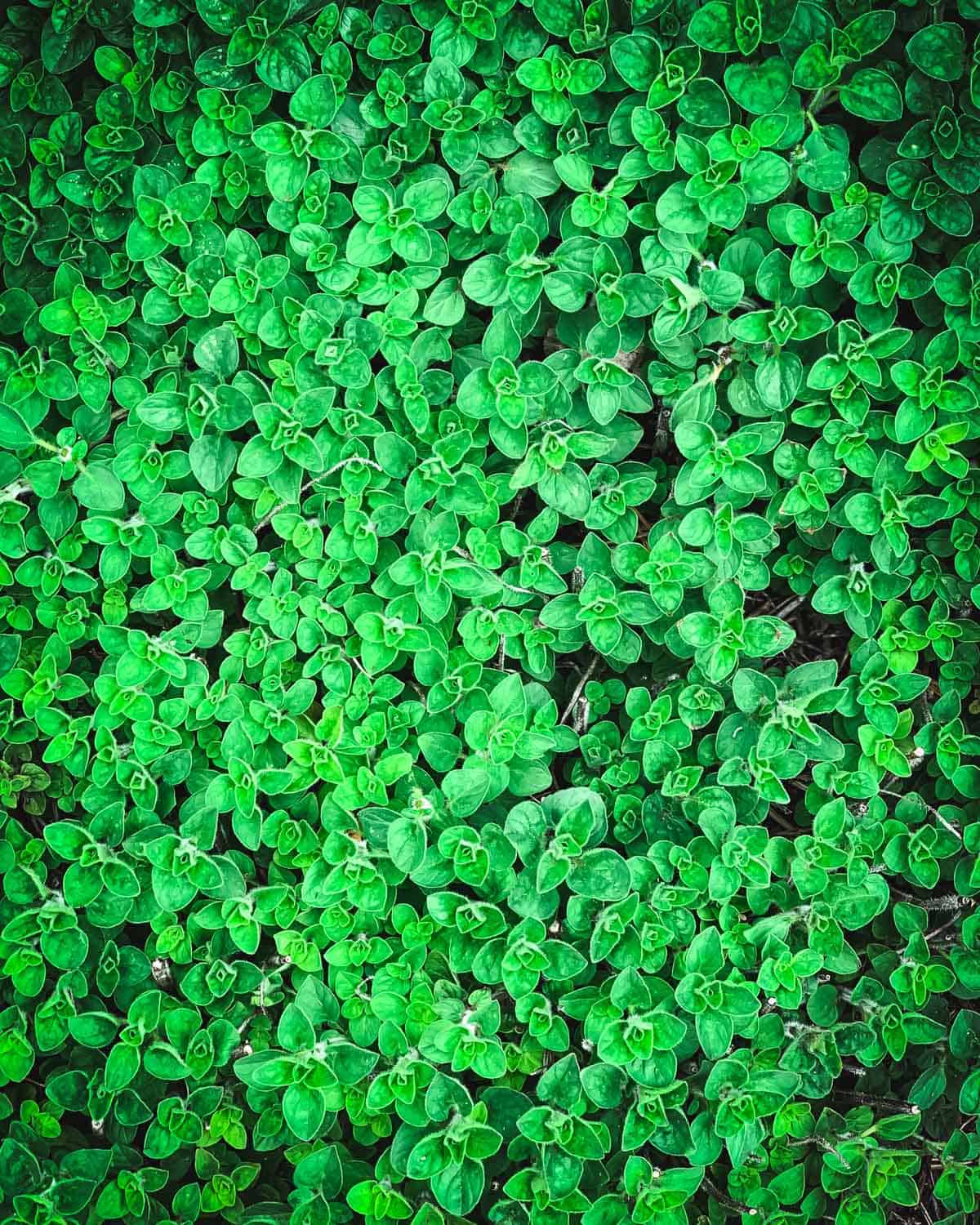 Oregano is a Perennial Herb
Oregano is a perennial, which means it doesn't need to be replanted each year.
Ideal for both outdoor garden beds or gardening containers, oregano can also be grown indoors if the container is placed in a very sunny, south-facing windowsill.
Oregano is ready to be harvested as soon as the woody stems are between 4 and 5 inches tall. Remove the pink and purple flowers as they appear or cut the stem close to the ground to maintain a healthy oregano plant.
Oregano is related to marjoram, and there are many different varieties to choose from. My favorite is Greek oregano, which has a purple tint to the leaves and an excellent flavor.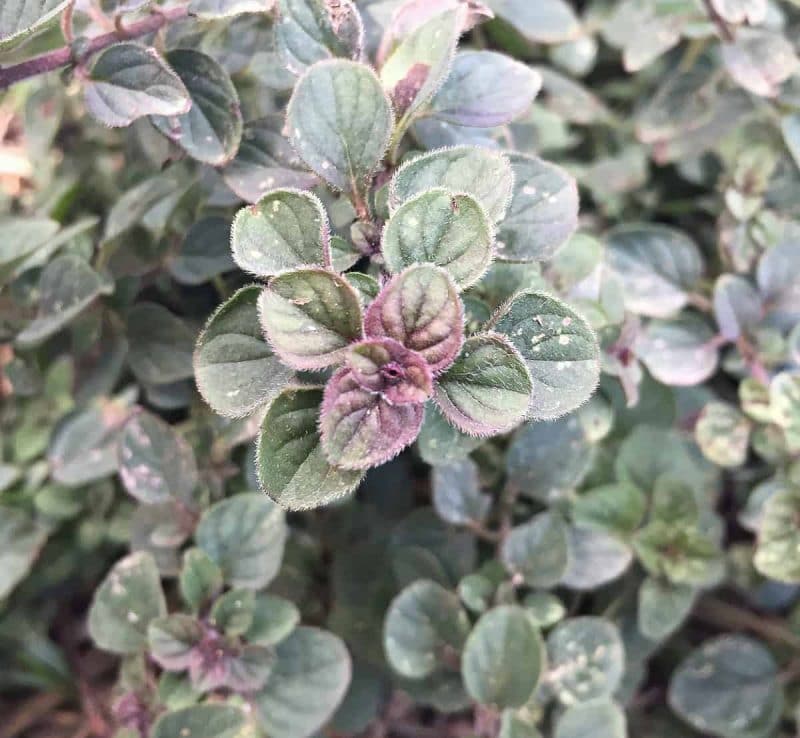 Oregano is Drought Tolerant
Oregano isn't only tolerant of drought, it thrives in drought-like conditions. Native to the Mediterranean region, oregano comfortably grows in rocky, dry soil in an arid climate.
Oregano is a truly resilient plant and will grow into a robust shrub with very little attention; its main needs are direct sunlight and well-draining soil (no fertilizer needed).
It's also very frost tolerant!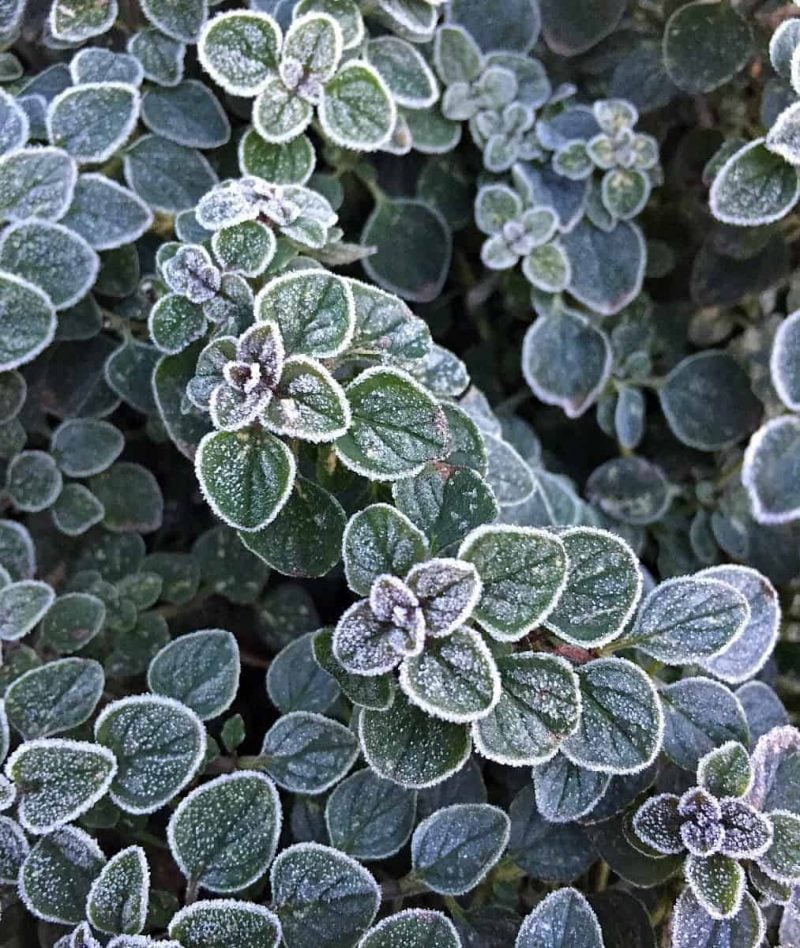 Oregano Attracts Pollinators
The bright pink, purple and white flower spikes that adorn the tips of oregano are not only beautiful to look at, they're also appealing to pollinators and other beneficial insects.
Honeybees, in particular, are big fans of oregano — and who doesn't want a garden full of happy honeybees?
Read about other bee friendly plants here!
Oregano Repels Garden Pests
Oregano does a great job of repelling common garden pests such as cabbage moth caterpillars, mosquitos, and cucumber beetles.
Lacewings will seek out oregano for its nectar and for egg-laying, once the larvae have hatched they will enthusiastically feed on pests such as aphids and whiteflies.
You can further protect oregano from common pests by planting them next to chives, garlic, or onions.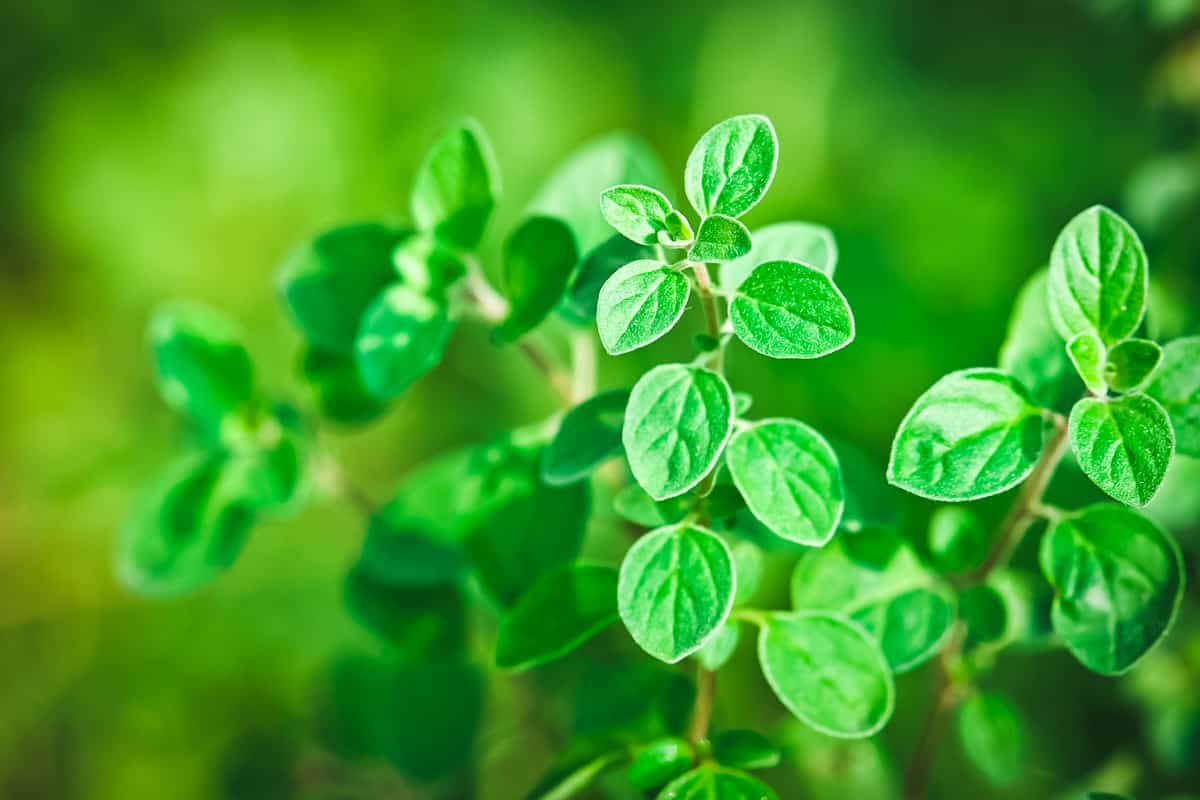 Oregano Pairs Well With Strong Flavors
Oregano is used extensively in Mediterranean and Italian cooking, its distinct bitter and earthy flavors are a natural pairing with garlic, lemon, fish, tomato sauce, and roasted meat or poultry.
You might want to try this Lemon and Oregano Grilled Chicken, this heavenly Greek Oregano Jelly, or this multi-purpose Pistachio-Oregano Pesto.
Fresh oregano can also be used in baking, like these Chive Blossom Oregano Corn Muffins.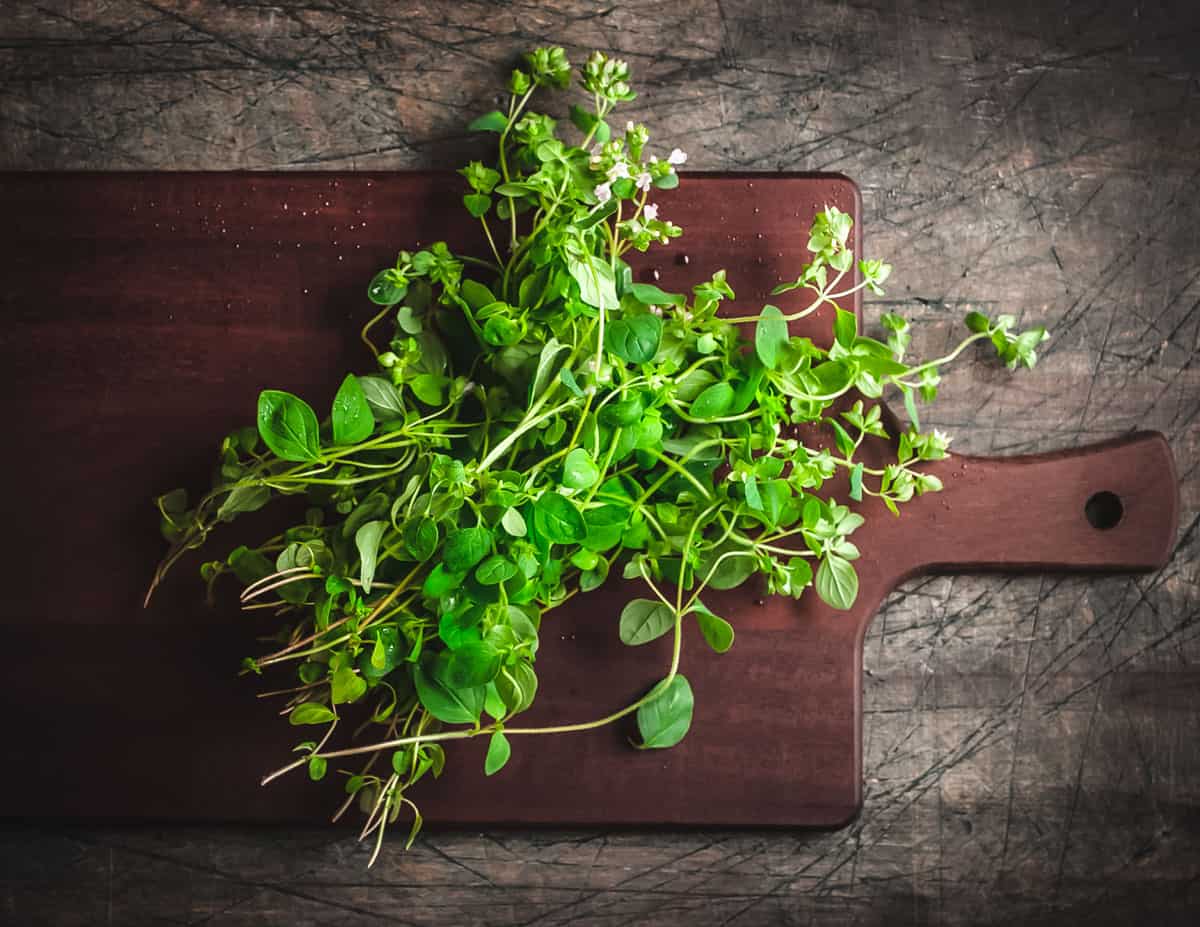 Dried Oregano is a Versatile Herb
When oregano is dried it takes on an entirely new flavor-profile, becoming more mint-forward and earthy as it dries out.
A staple ingredient in tomato sauce, marinades, soups, and egg dishes as well as in Mediterranean, French, Latin American and Italian cuisines, you can easily dry out your oregano harvest using this simple method.
Try this recipe for Oregano Eggs or try your hand at this recipe for authentic Ultimate Greek Moussaka.
Oregano Fights Bacteria
Oregano is probably best known medicinally when made into oregano oil. This is basically just an infused herbal oil made with fresh oregano that is great to use as an all around immune booster.
Oregano oil is a rich source of carvacrol, which is a powerful antioxidant with antibacterial properties.
One study found that the carvacrol compounds found in oregano oil may be effective when fighting drug-resistant strains of bacteria, such as Staphylococcus (the bacteria responsible for staph infections), when they were combined with silver nanoparticles.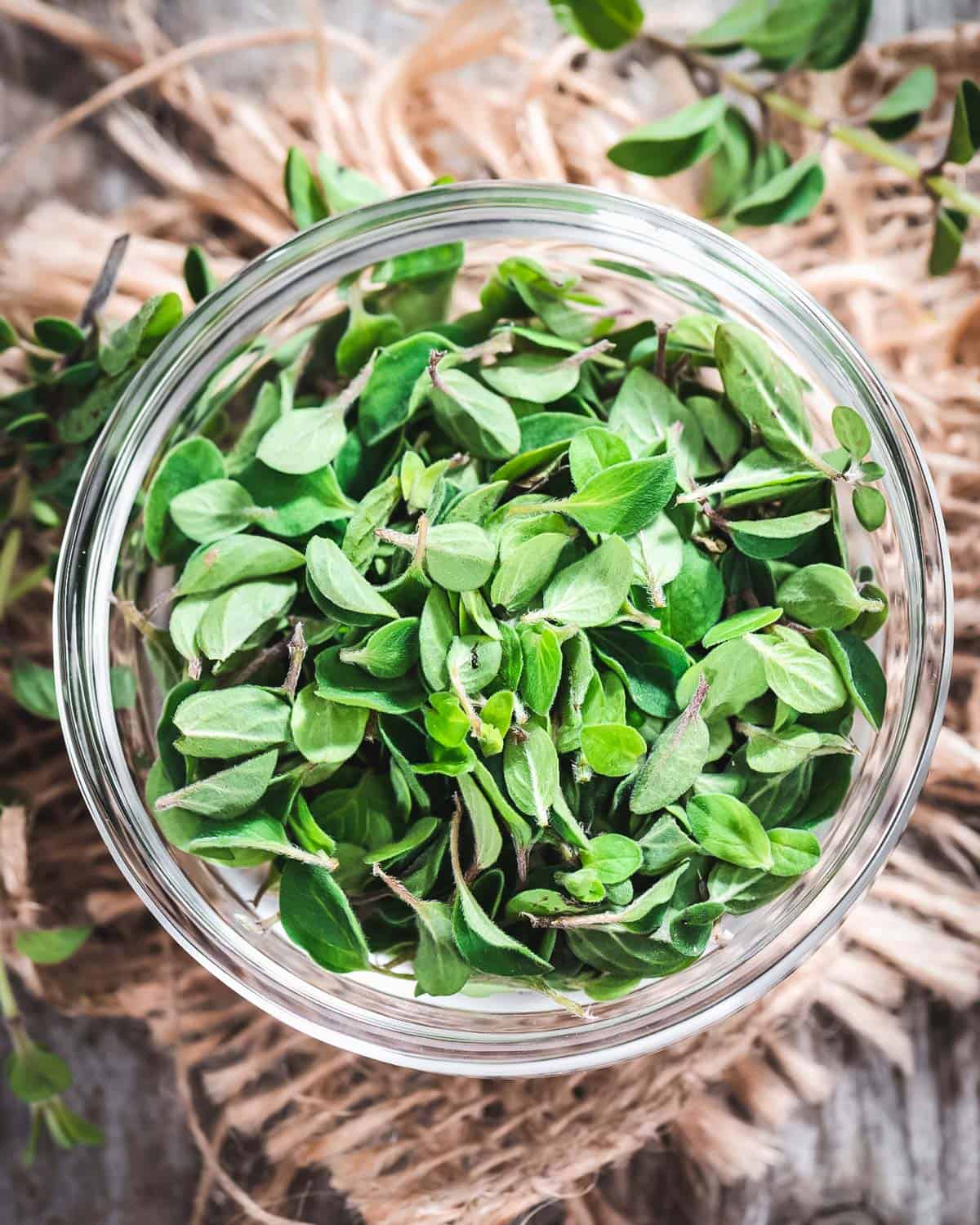 Oregano is Good for Digestion
Because oregano contains abundant amounts of both carvacrol and thymol, a potent antifungal compound also found in thyme, it has been used for thousands of years to aid digestive health.
Oil of oregano has been a well-known remedy for stomach ailments for thousands of years; it is believed that the medicinal compounds in oregano play a role in fighting small intestinal bacterial overgrowth.
Oregano Has Antifungal Properties
Oregano oil has long been recognized for its powerful antifungal properties, especially when used to treat Candida-based infections such as thrush, athlete's foot, finger- and toenail infections, and yeast infections.
Even more impressive, Candida doesn't build up a resistance to oregano oil in long-term treatment.
Oregano Helps with Sore Throat and Cough
There are many ways to use oregano as a sore-throat soother or natural cough suppressant.
Try adding a few drops of oregano oil to a pot of steaming water (make sure it's been removed from the heat to prevent scalding) and deeply inhale the steam to effectively treat sinus-related symptoms of a cold or flu.
You can infuse oregano in honey that can be used for a sore throat or upset stomach, or make a calming oregano tea using either fresh or dried oregano (add oregano-infused honey if desired.)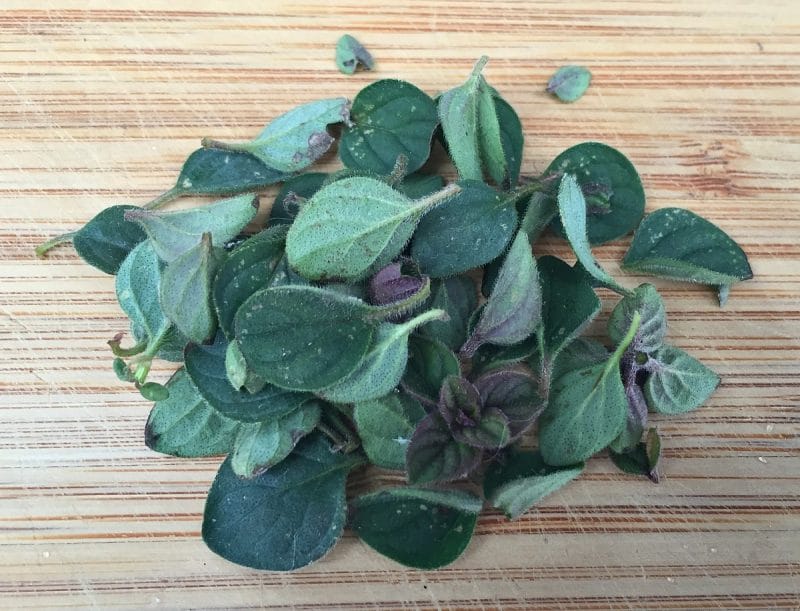 I hope this gives you some inspiration to grow some oregano in your herb garden this year! I definitely couldn't live without it.
---
Herbal Guides
Explore some of our other herbal guides for foraging and using culinary & medicinal herbs!
---