Thyme is on your side, yes it is! Really though, thyme is a wonderful plant, and an herb that everyone should have in their garden. Besides being an awesome culinary herb, thyme also has some powerful medicinal benefits, and it's great for the bees. Thyme is a hardy perennial that doesn't take a whole lot of work to keep around once established. In fact, it likes the rocky, dry, and neglected parts of your yard more than other plants do. There are definitely many benefits of thyme!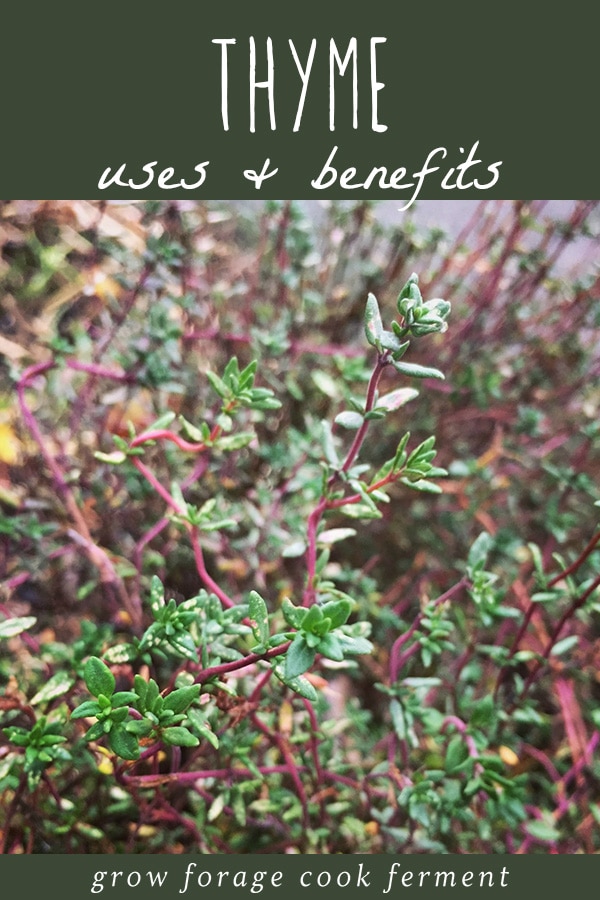 Thyme in the Kitchen
I have to admit, fresh thyme is one of my favorite herbs to use when cooking. Along with rosemary and sage, this trio of herbs are used all the time in my kitchen. This is especially true in the fall, when the annual garden herbs like basil, parsley, and dill have died off.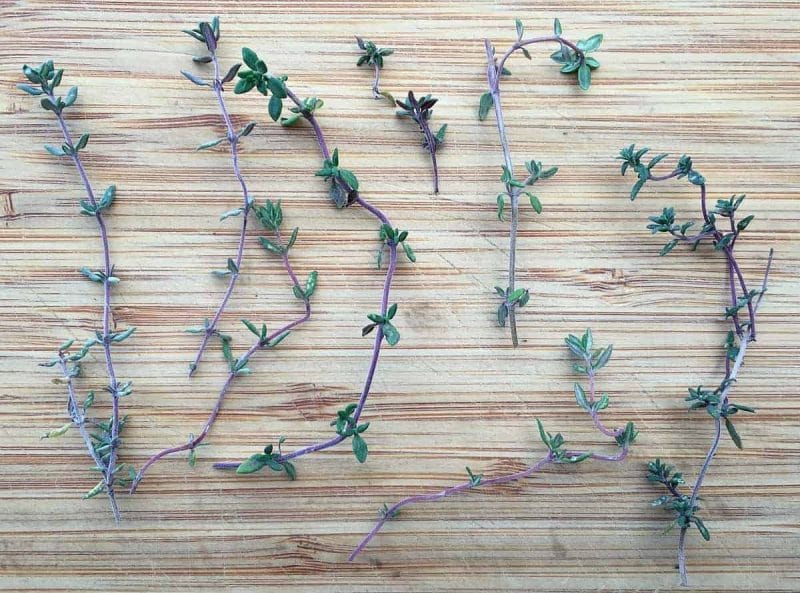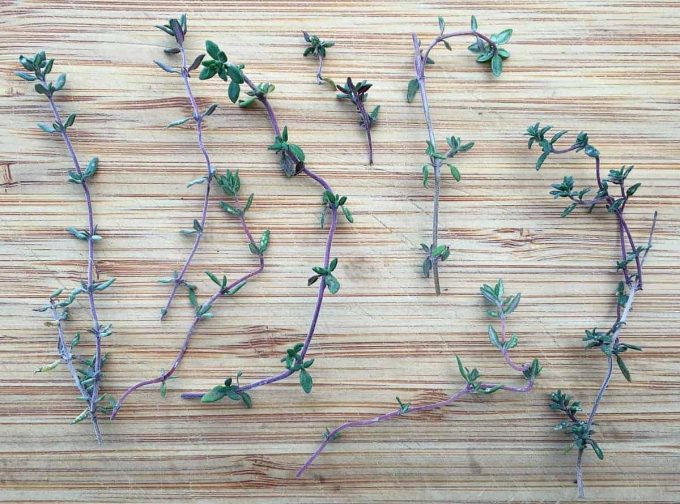 Thyme has tiny leaves that can be a pain to pick off. If you are picking new growth in the springtime, the stems will be tender enough to just cut up and use along with the leaves. But in the fall and winter, the stems become more woody. The easiest way I've found to use thyme with woody stems is to just toss in several whole sprigs into whatever you are cooking, then fish out the stems at the end. If you are making a big pot of soup or stew, you can tie the thyme in a little bundle so it's easier to remove later.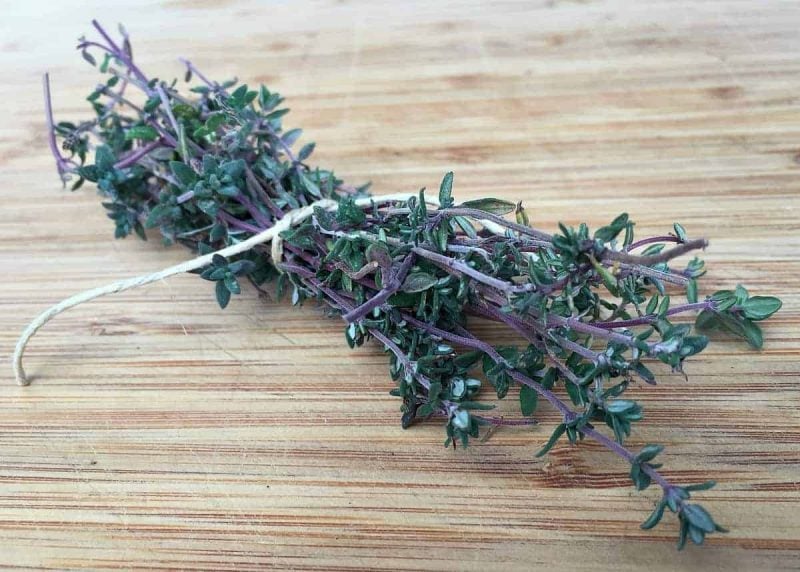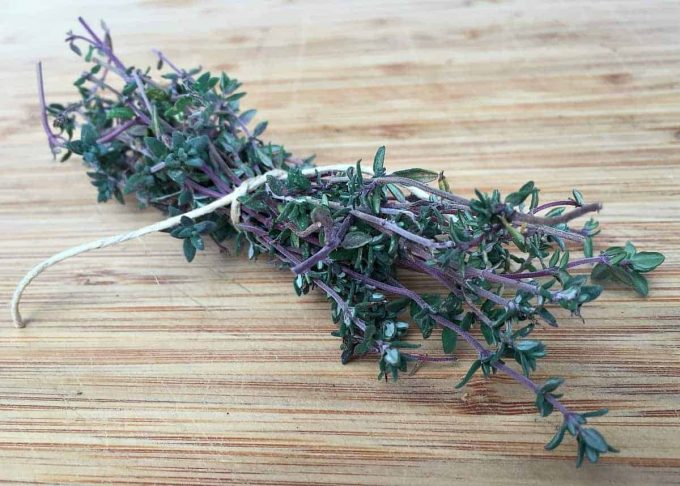 Thyme is most commonly used in savory dishes, but it can be used in sweet ones as well. One of my personal favorites is this recipe for calendula and thyme shortbread cookies.
Thyme as Medicine
I'm sure that you already knew that thyme could be used in cooking, but did you know that it is also good medicine? Thyme is antiseptic, disinfectent, astringent, decongestant, and aids with digestion. It is a great herb to use for winter health, and this sweet lemon, honey, and thyme cough syrup would make a nice addition to your medicine cabinet. Thyme essential oil is particularly powerful, as it has concentrated amounts of thymol, the active ingredient in thyme.
Thyme in the Garden
Thyme is a wonderful low maintenance plant to have in your garden (read: 6 Reasons to Grow Thyme). It will often thrive in places where other plants won't, such as dry and rocky areas. It helps with erosion, and can easily handle drought and below freezing temperatures. The flowers in the spring and early summer attract beneficial insects and bees (and are also tasty to eat!)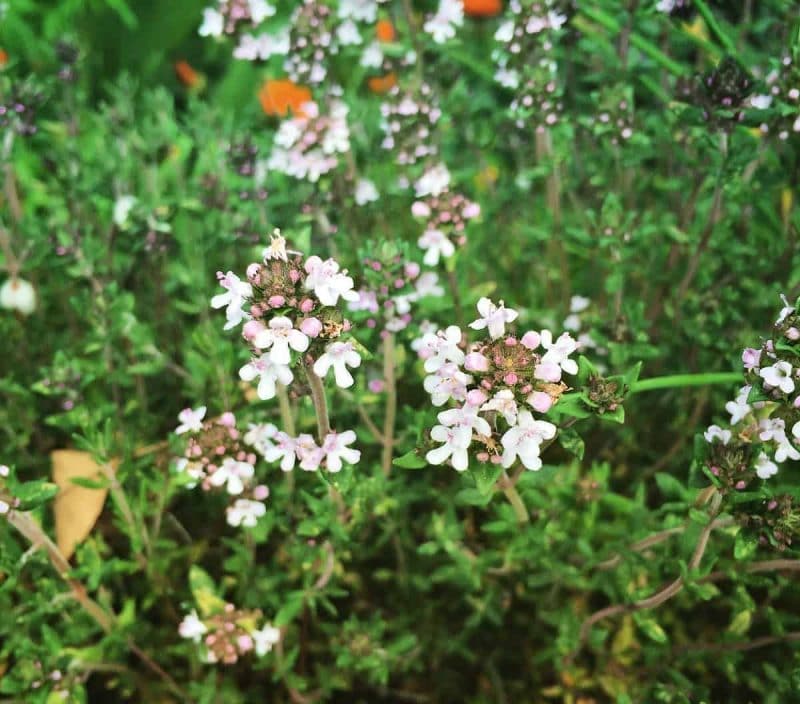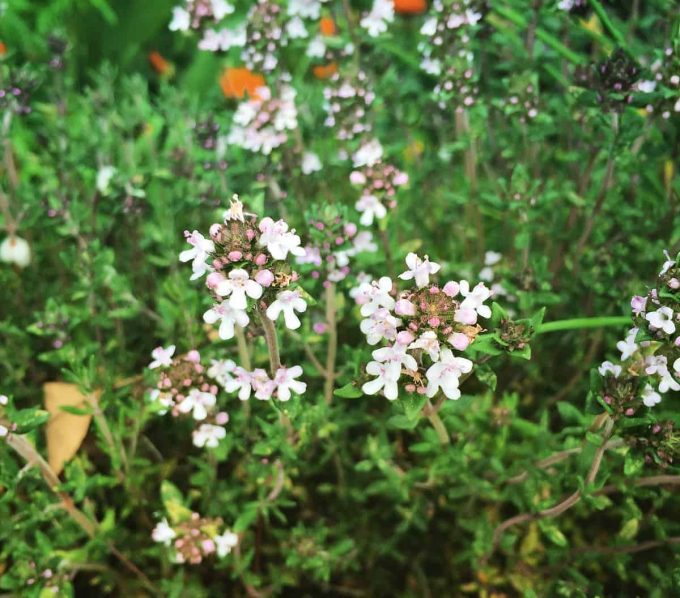 There are many different varieties of thyme, such as common thyme, lemon thyme, lime thyme, and silver thyme. There are also creeping thyme varieties that are great as a ground cover, in between stepping stones, or in rock gardens. My favorite creeping thyme variety is woolly thyme. It's fuzzy, so that makes it awesome!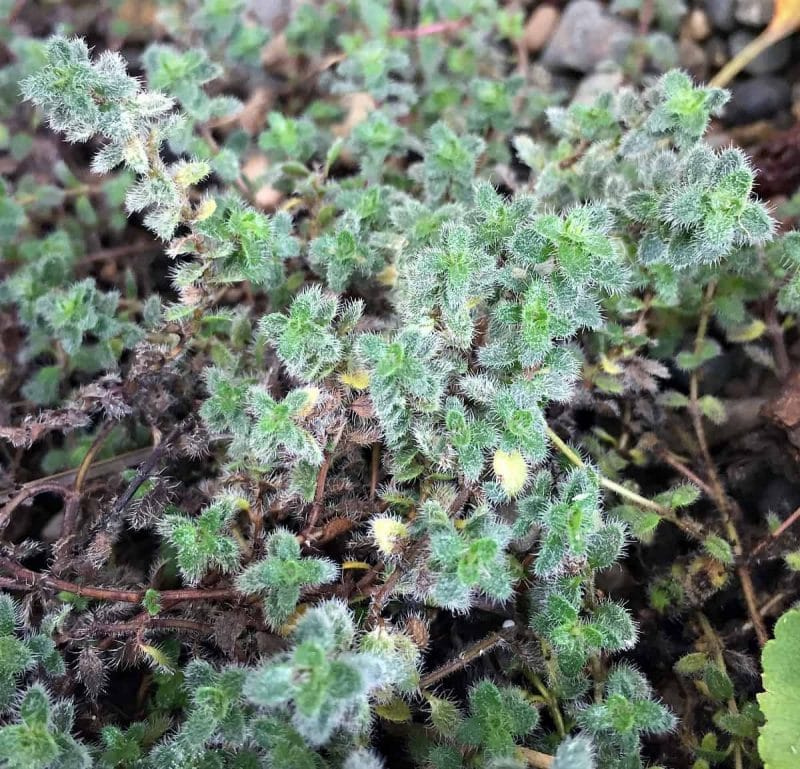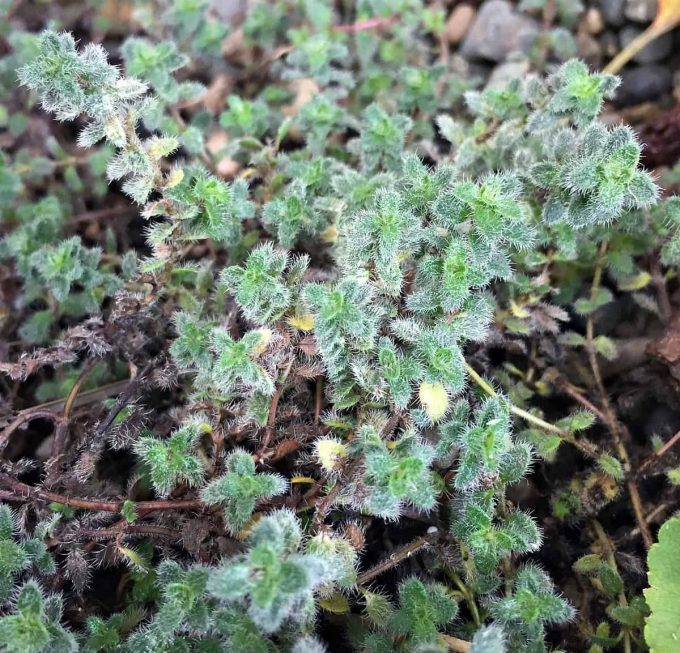 I hope this post on the benefits of thyme inspires you to grow some in your garden! I promise you won't regret it. It is such a lovely herb to have on hand for so many reasons.
Do you have thyme growing in your garden? What varieties do you have?