Holiday cocktail recipes abound as soon as there's a chill in the air and the leaves are falling from trees. A winter cocktail is a perfect way to share spirits, gather together, and enjoy some cheer during the darkest days of the year. Find all of the herbal cocktails you need to celebrate the winter holidays. Cheers to nature, healthy drinks, and connection!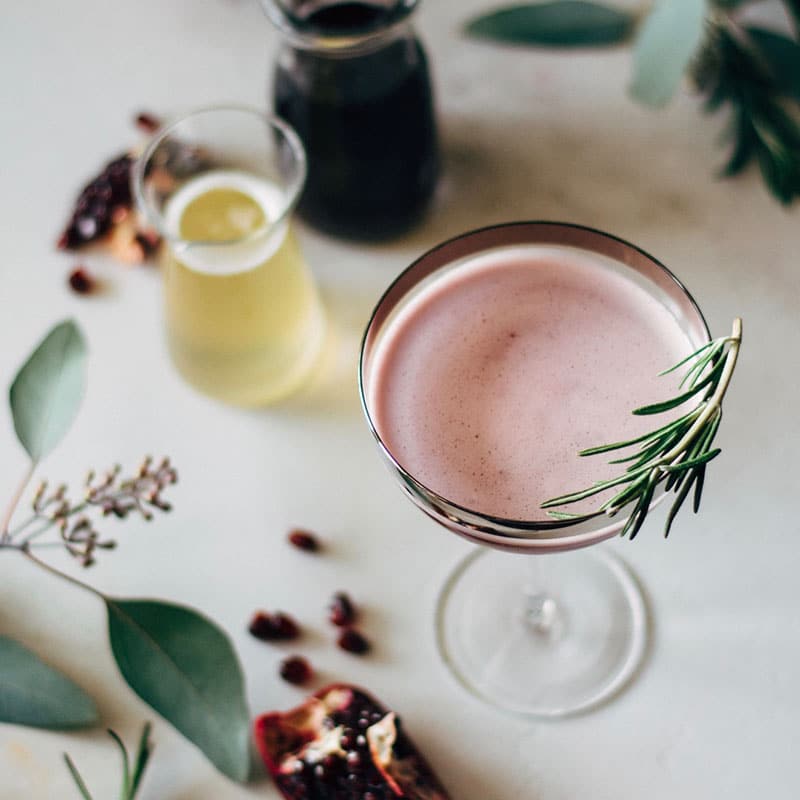 Holiday Cocktail Recipes with Foraged and Herbal Ingredients
Conifer Needles
Winter is a time of slowing down, darkening days, and looking inward to find peace. Foraging may not be at the top of your mind as the leaves fall and everything seems bare, but there is still peace to be found outside, and there is also more to forage in the late fall and winter than you might think!
Winter herbal cocktails bring cheer and spirit to a dark evening, and they can foster a feeling of togetherness in a time that can otherwise feel solitary.
Take a walk, and forage some pine needles or conifer needles to start with. Breathe in the chilly air, work up to a brisk walk, take in the sights, and now you're ready to make a few winter cocktails!
Conifer Infused Vodka
For this refreshing conifer-infused vodka, use any edible conifer needles you find. Try pine, spruce, fir, redwood, or hemlock, and enjoy this delicious vodka that is perfect for a herbal cocktail.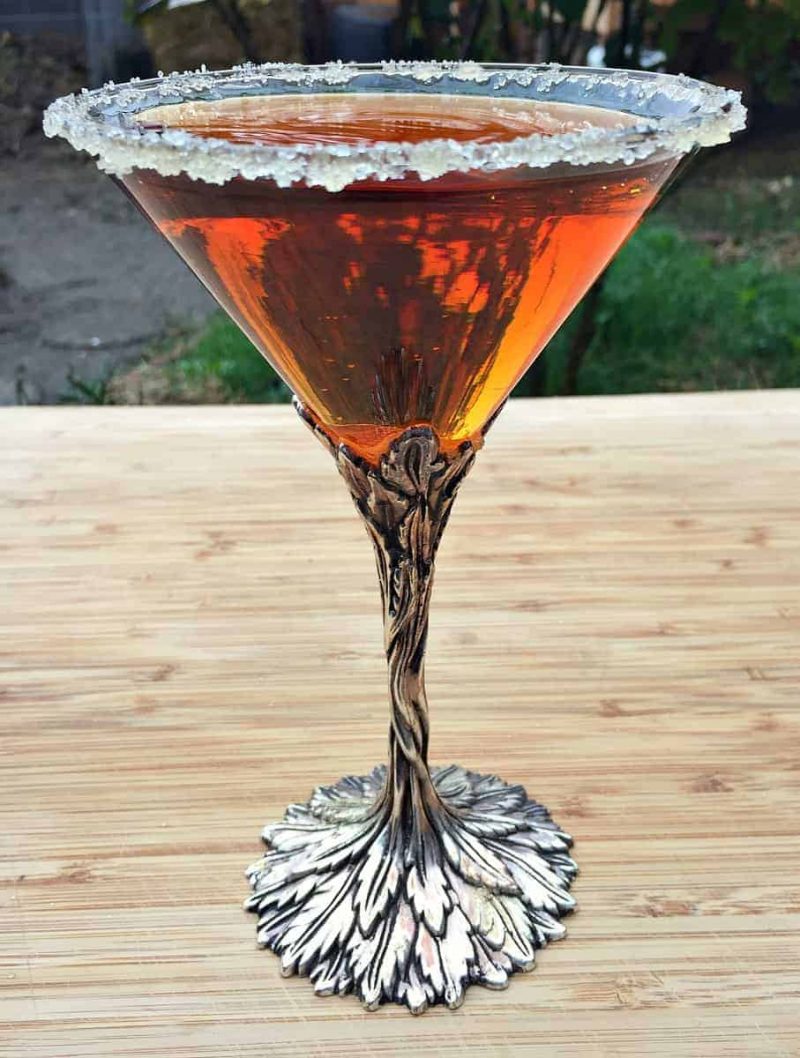 Conifer Hot Toddy
If you need a warm winter cocktail for a cold evening, this conifer hot toddy will hit the spot. Made with ginger and rose hips, this delicious herbal cocktail will cheer you up and benefit your health too.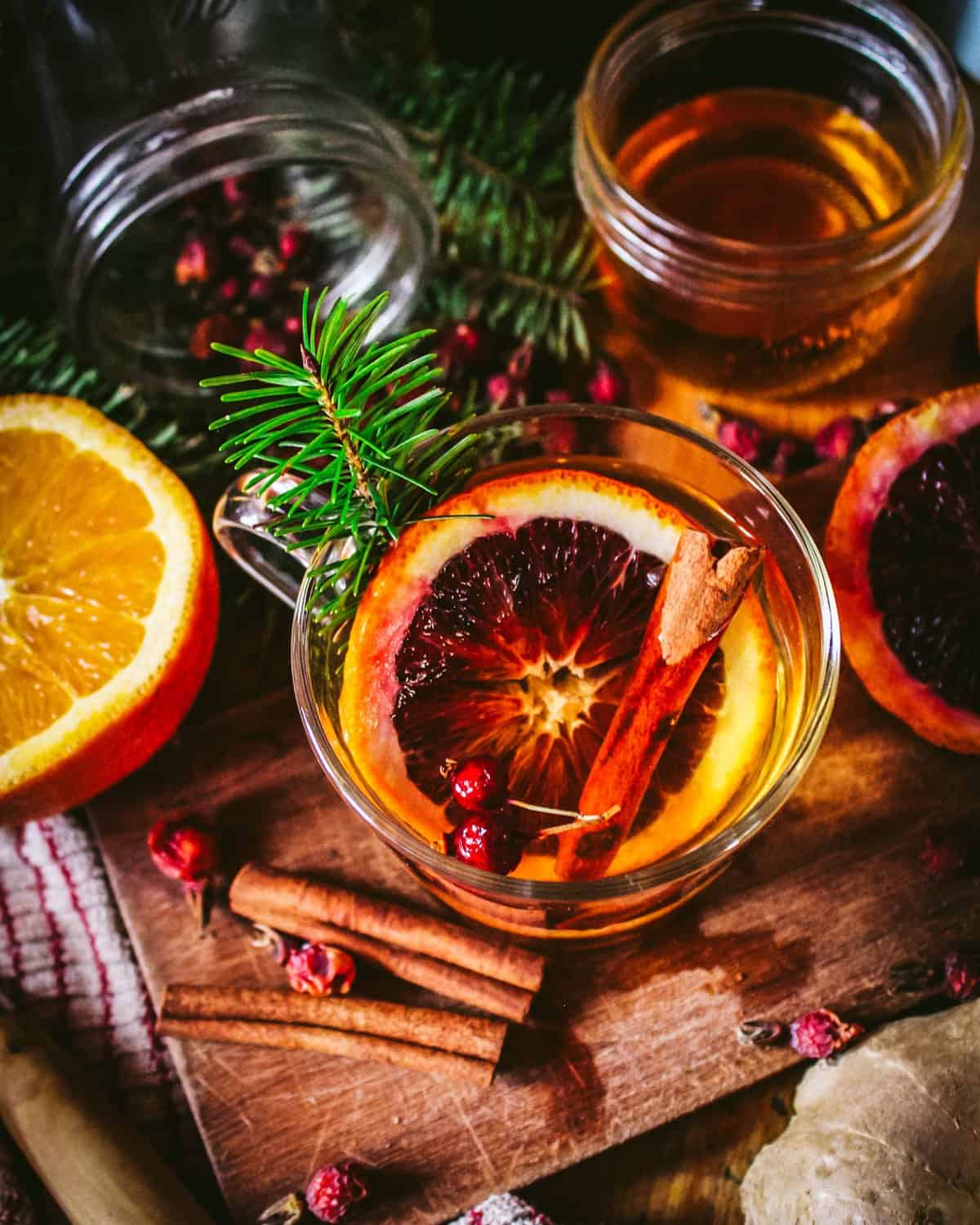 Infused Winter Gin
Any edible conifer sprigs will work for this aromatic and refreshing homemade-infused winter gin. The best part about it is that it uses foraged ingredients, so use whatever is accessible and make a winter-spiced holiday cocktail!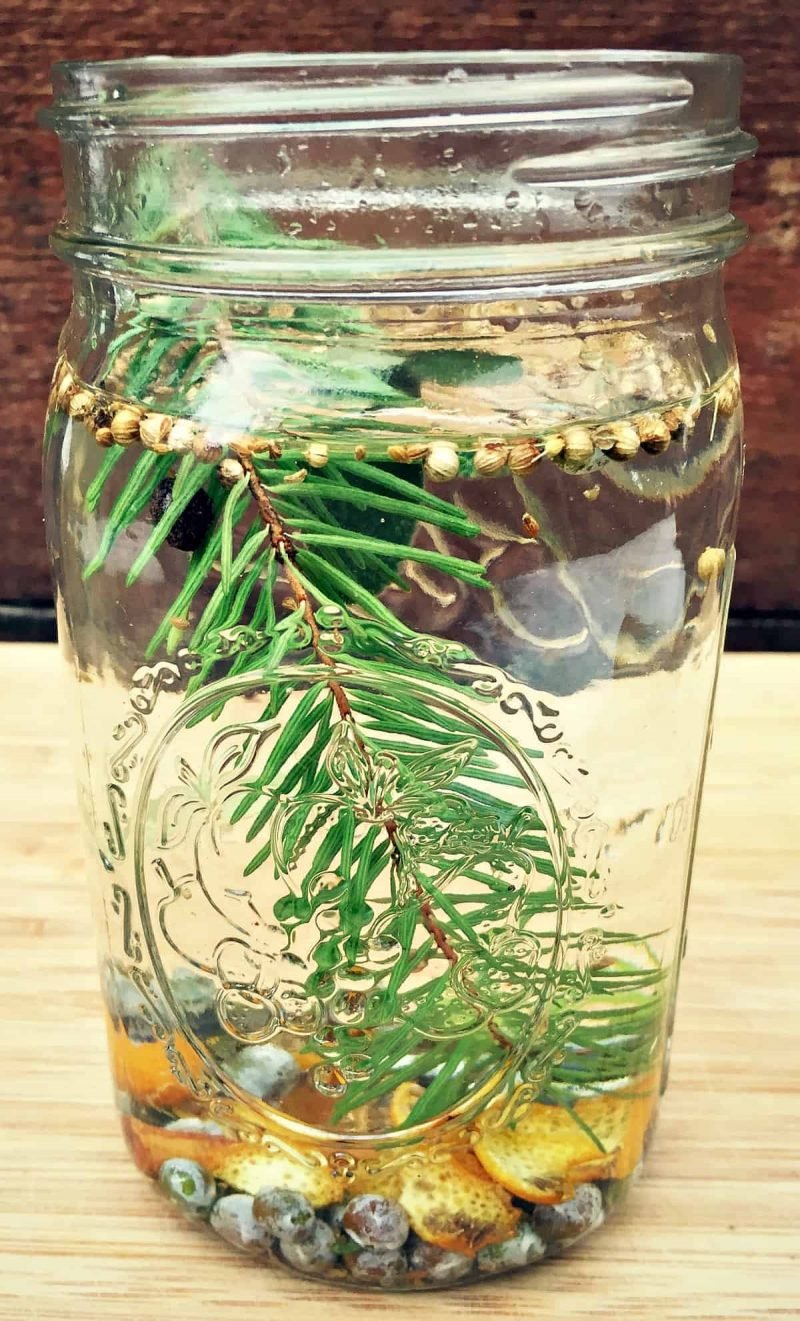 Rosehips & Elderberries
Rosehips are perfect for holiday cocktail recipes with their beautiful festive color, but they also add loads of health benefits too!
Add vitamin C and antioxidants to a winter cocktail with some holiday cheer and togetherness, and you have a perfect cold-weather herbal cocktail drink!
Rose Hip Whiskey Smash
Made with rose hip syrup, this holiday cocktail recipe is wonderful for sharing during a celebration. With foraged rose hips and muddled mint leaves, this rose hip whiskey smash is a favorite of mine every year. It warms the soul!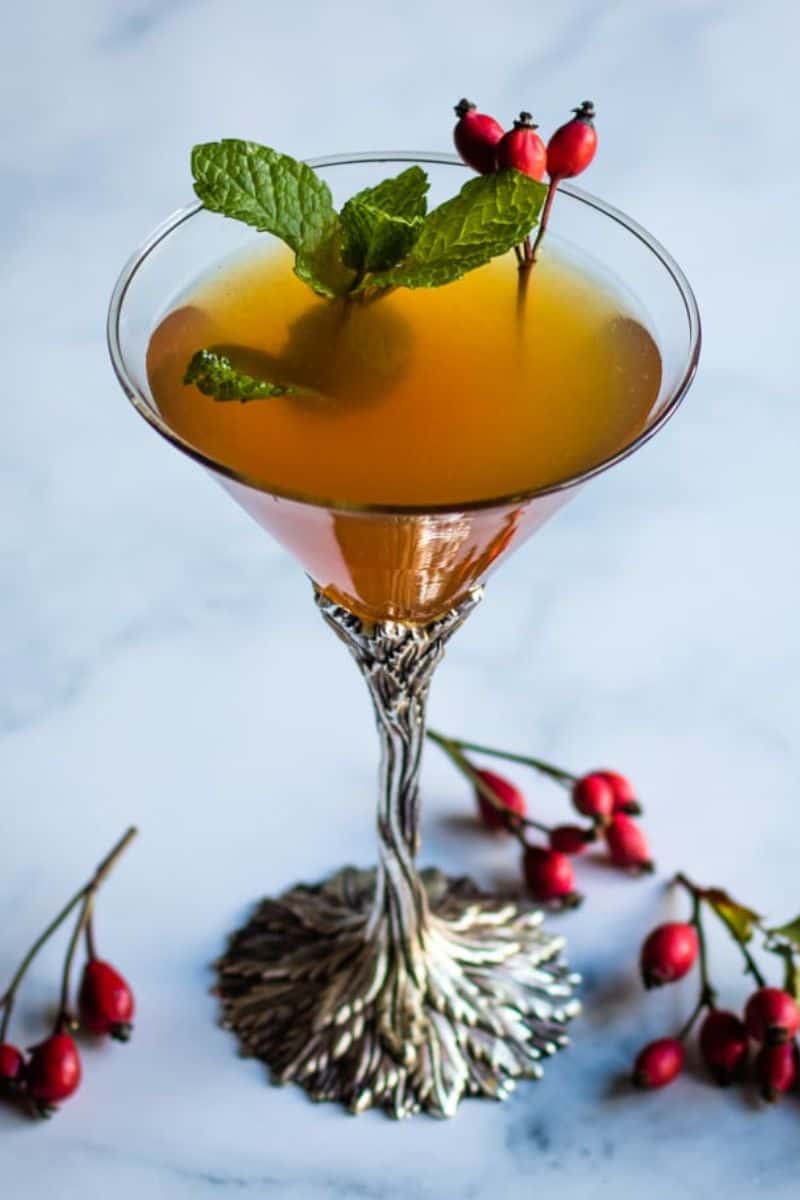 Elderberry Cocktail
This elderberry cocktail is a healthy and festive way to celebrate with a cold-weather cocktail. It incorporates elderberry syrup using either fresh or dried elderberries, so it's a perfect winter cocktail with health benefits.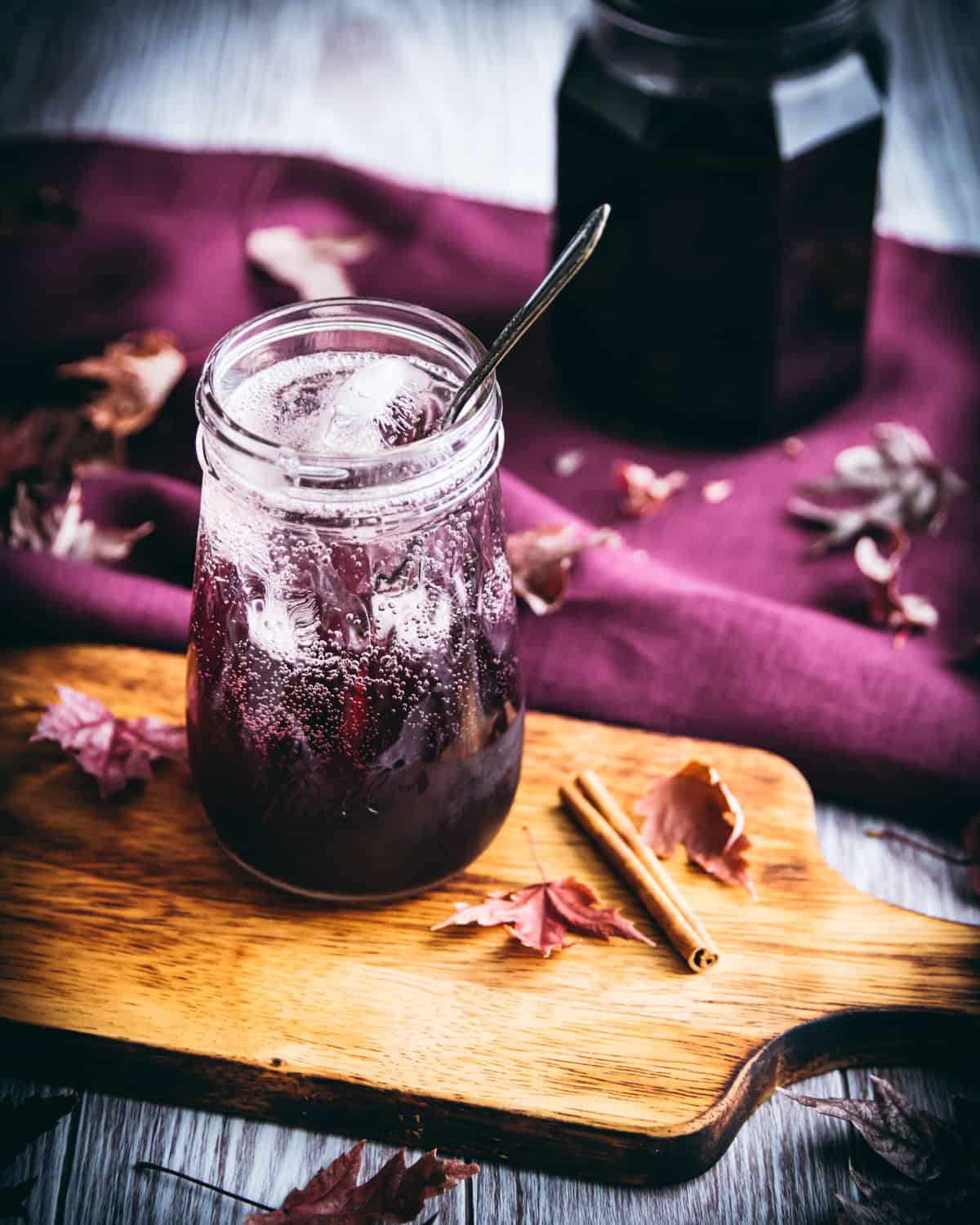 Rosemary & Sage
I love a good cocktail, especially if it has herbal goodness added to it! Sage and rosemary are common in herb gardens and are easy to find, plus they boast many herbal benefits and deliciousness.
Rosemary Champagne Cocktail with Blood Orange
Rosemary makes a perfect cocktail ingredient! Get healthy while you imbibe with this tasty rosemary champagne cocktail with blood orange, it has a celebratory feel and a refreshing taste.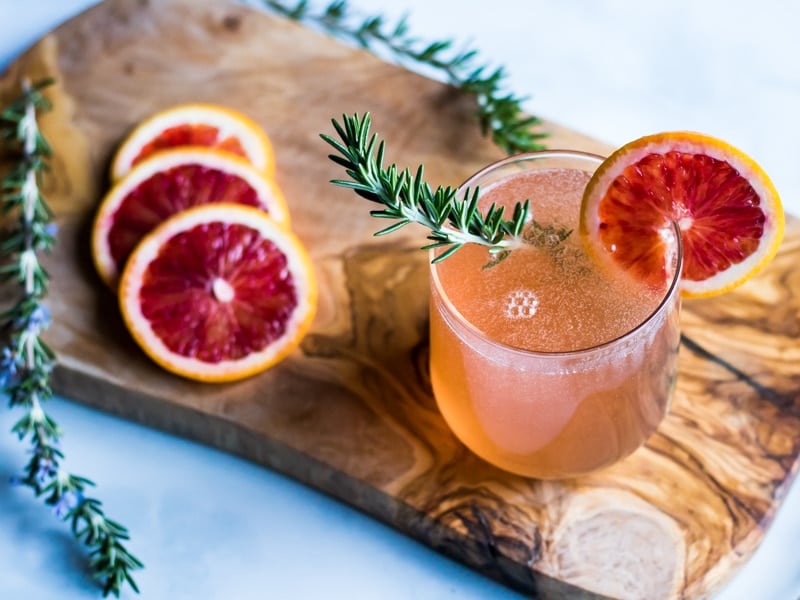 Pomegranate Martini with Rosemary Syrup
Another wonderfully festive holiday cocktail recipe with rosemary, featuring in-season and beautiful pomegranates is this pomegranate martini with rosemary honey syrup. It has a tart, bright, rosemary-sweet taste!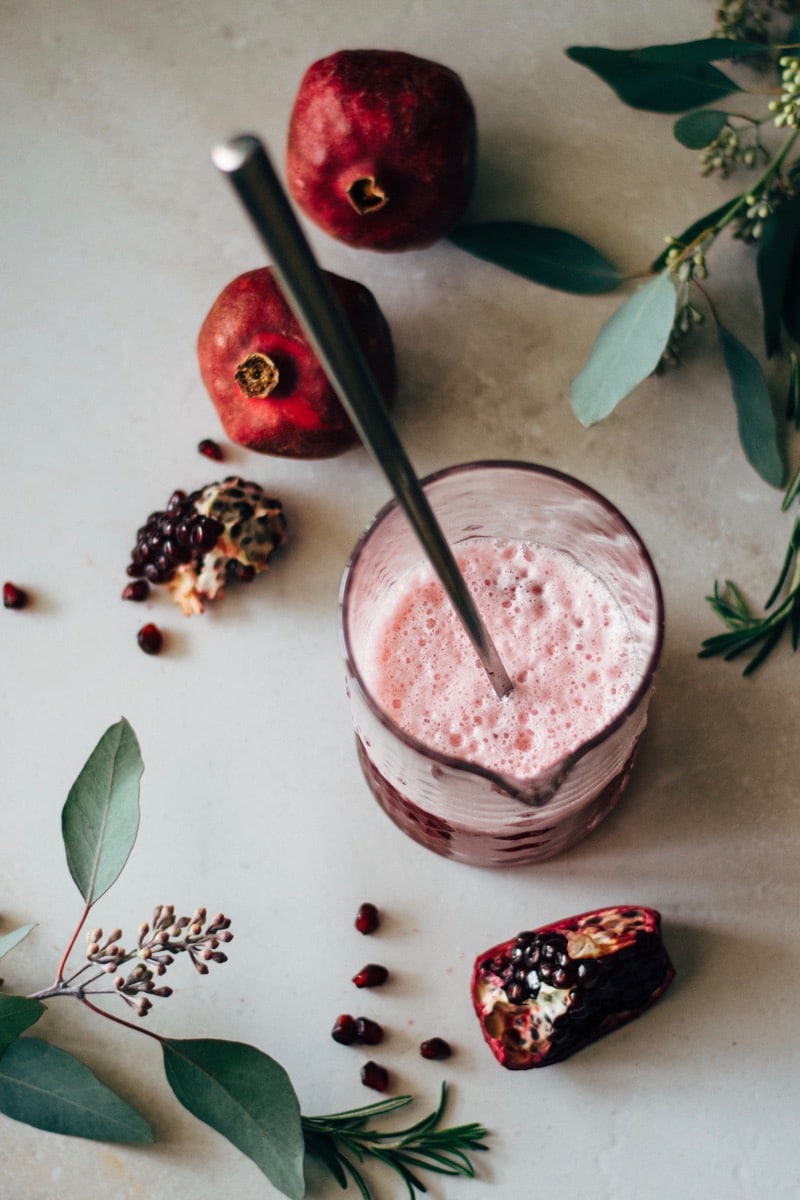 Persimmon Champagne Cocktail with Cinnamon and Sage
This herbal cocktail features persimmons which are a rich-tasting winter fruit. Bubbly with champagne and with a taste you can't find anywhere else, this persimmon champagne cocktail with cinnamon and sage is a complimentary tasting holiday cocktail to go with all of your favorite dishes.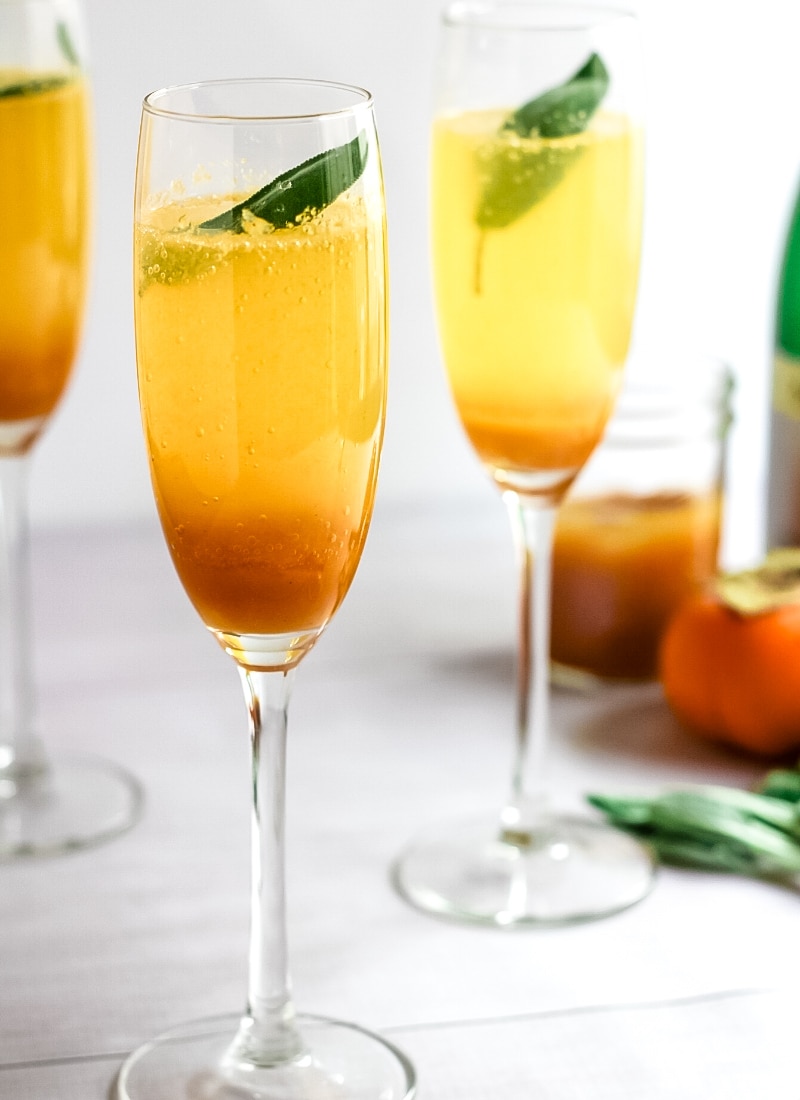 Wine & Cider
Ok, so while technically not a winter cocktail or a holiday cocktail, this list wouldn't be complete without wine and cider to add to your warmth and festivities.
Mulled Wine with Whole Spices
Mulled wine is a warm treat of a wintertime drink! This recipe is just lightly sweetened with maple syrup, and while simmered on low heat with whole spices it keeps most of the alcohol content while infusing it with warming flavors. One of the best parts about this mulled wine is the garnish possibilities: fresh herbs and sliced fall and winter fruits make the flavor of this perfect for the holidays!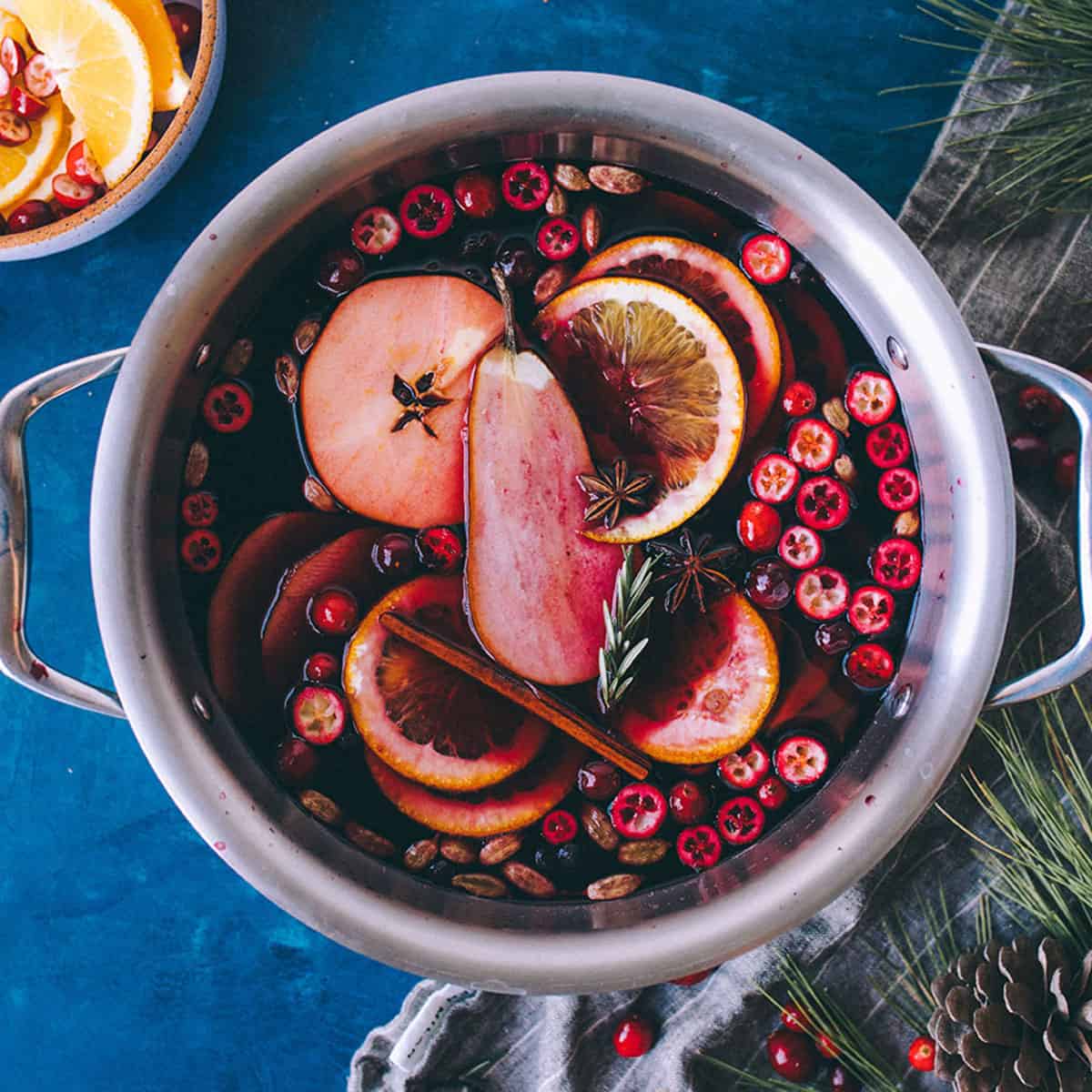 Reishi Mushroom Infused Wine
Infused with an incredible amount of winter forage and herbal goodness, this reishi mushroom-infused wine is earthy and relaxing. This recipe incorporates ashwagandha and rose hips, and is so soothing when sipped on a relaxing evening by a fire.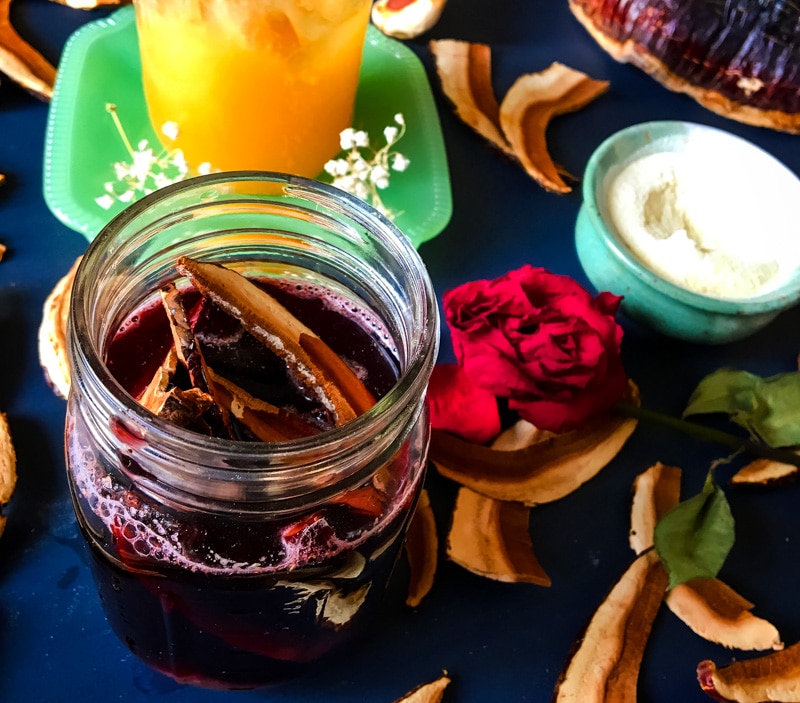 Spiced Pomegranate Wine
With the beauty and deliciousness of pomegranates, they bring their lovely flavor and festive attitude to this homemade spiced pomegranate wine. This fermented brew adds a warm spice to your winter season!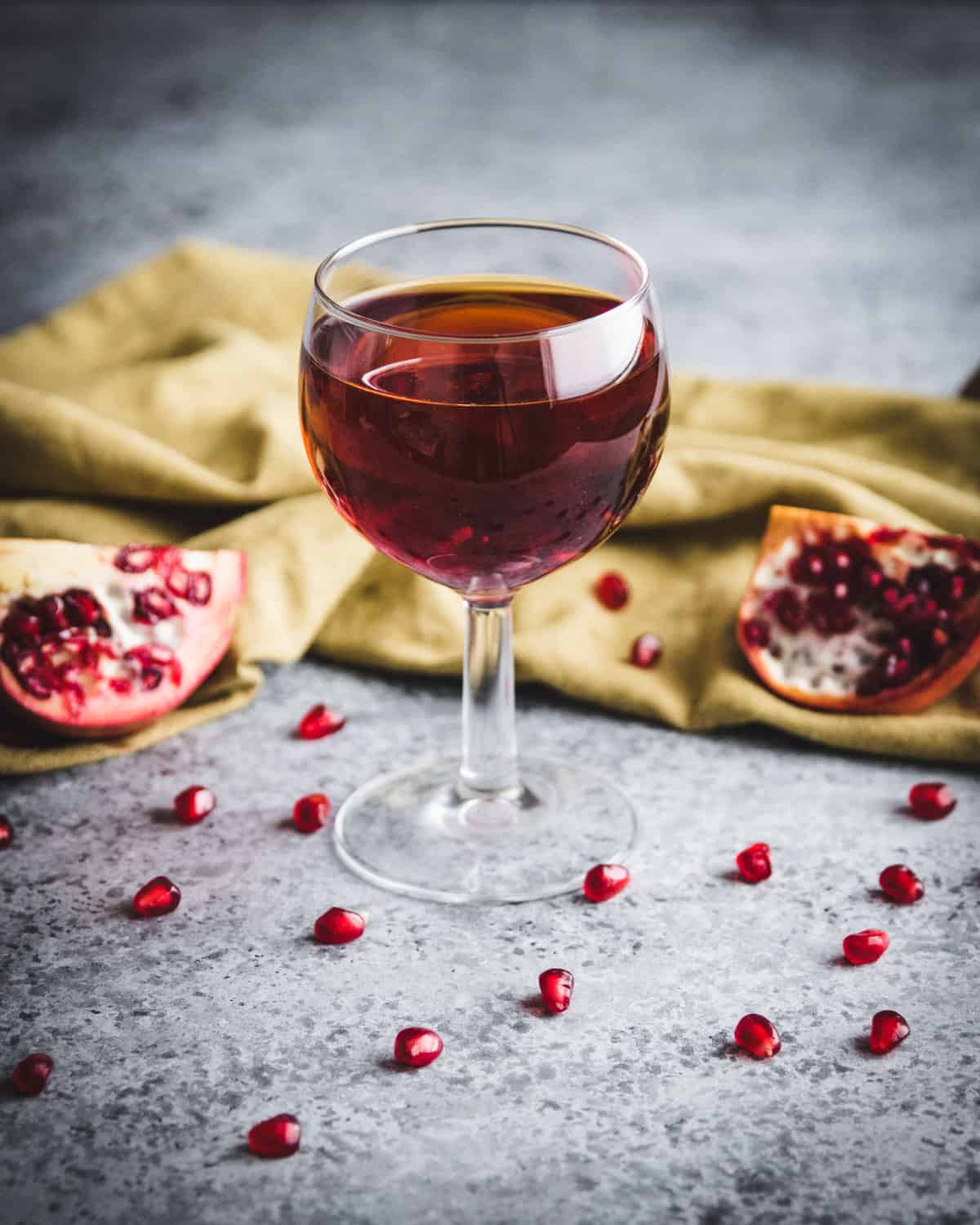 Mulled Hard Cider
To really warm inside and out, this mulled hard cider (alternatively, you can try mulled red wine) is what you need to make! It will fill your home with an amazing aroma of warm spices, and will fill you with a delicious warming winter cocktail in a mug! Breathe it in, sip it slowly and enjoy the peace and slowness winter and cold weather brings.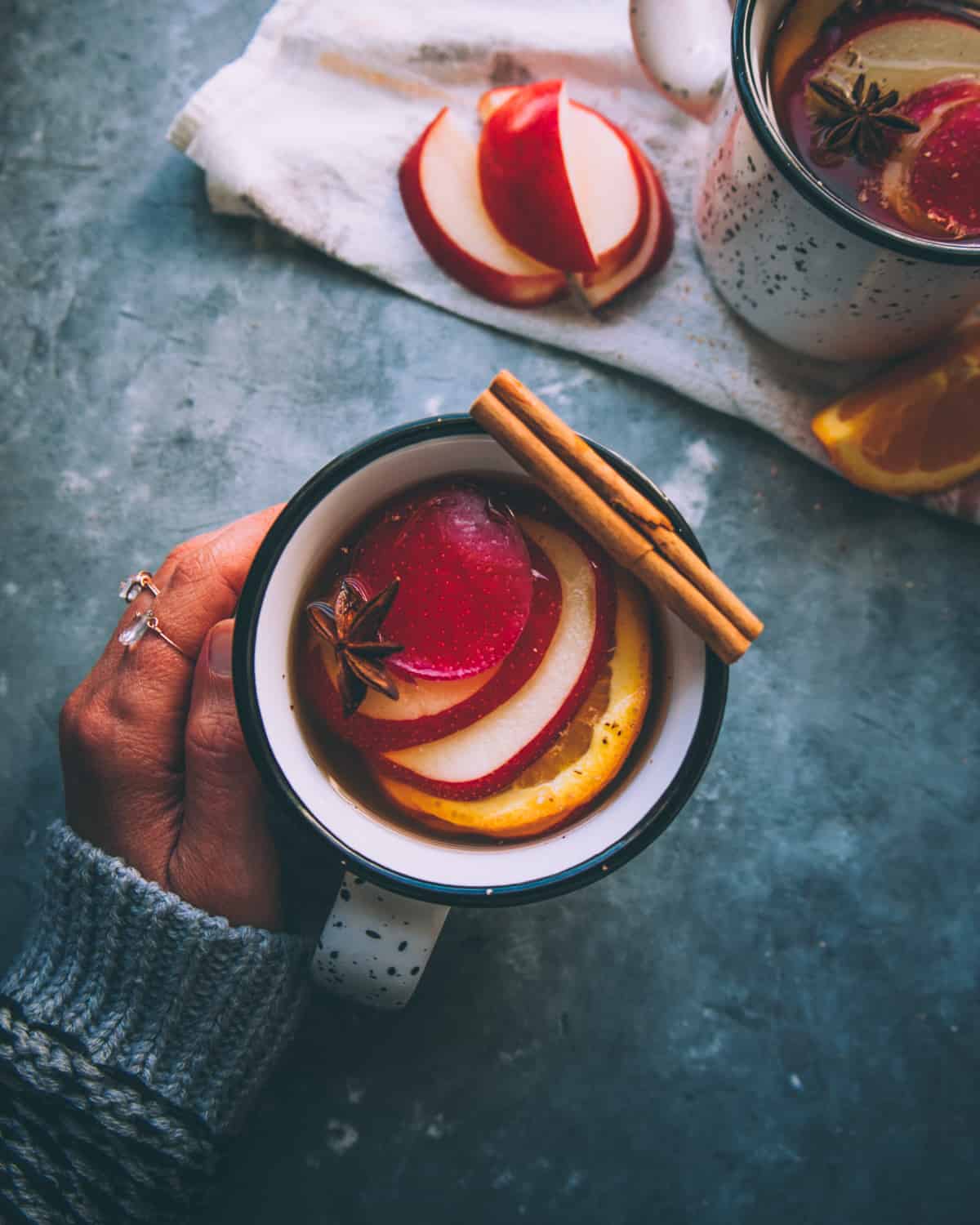 Bitters & Non-Alcoholic Cocktails
Firstly, most of these holiday cocktail recipes listed above can easily be made into mocktails. There are a variety of reasons one would want an alcohol-free winter cocktail, a main reason would be how tasty they are along with the herbal benefits of these festive mixes.
Winter Herb Kvass
I love making this bubbly fermented winter herb kvass when I want a foraged herbal drink without alcohol. It has probiotics and tons of health benefits, and is perfect for the season!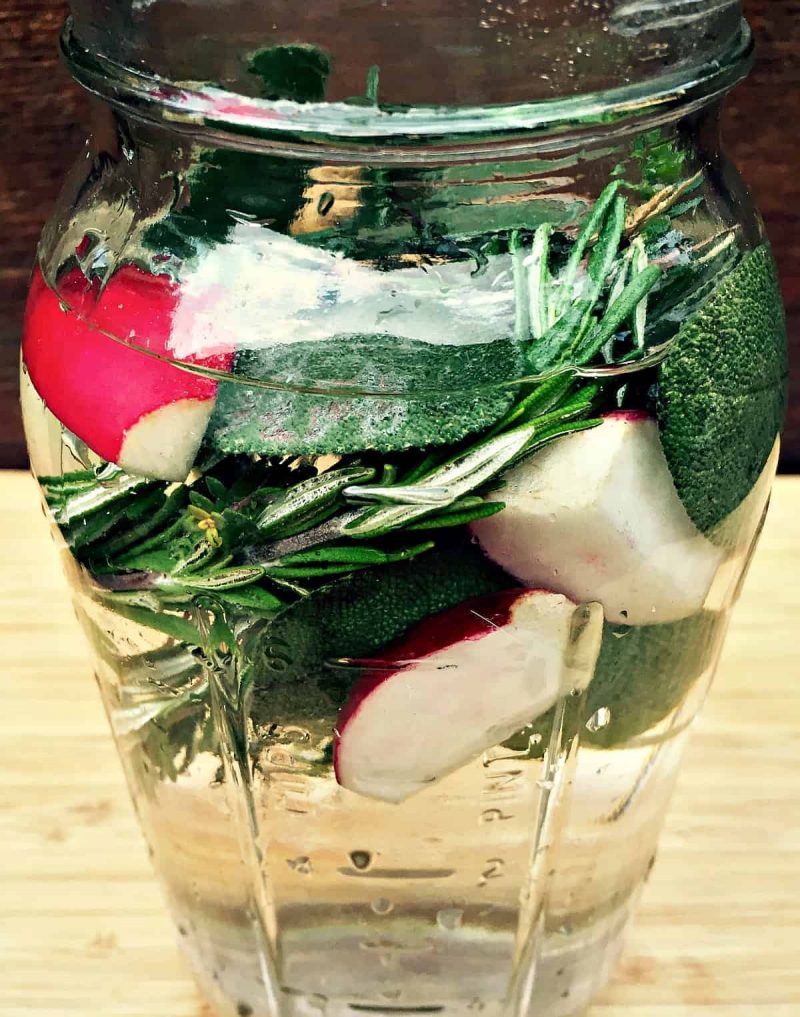 Dandelion Root Bitters
Another little side step is this recipe for dandelion root bitters. Bitters are a healthy digestive tonic that is a really easy infusion to make!
Bitters can be used in an aperitif cocktail to go perfectly with the season. They're great for a pre-dinner drink to help you digest.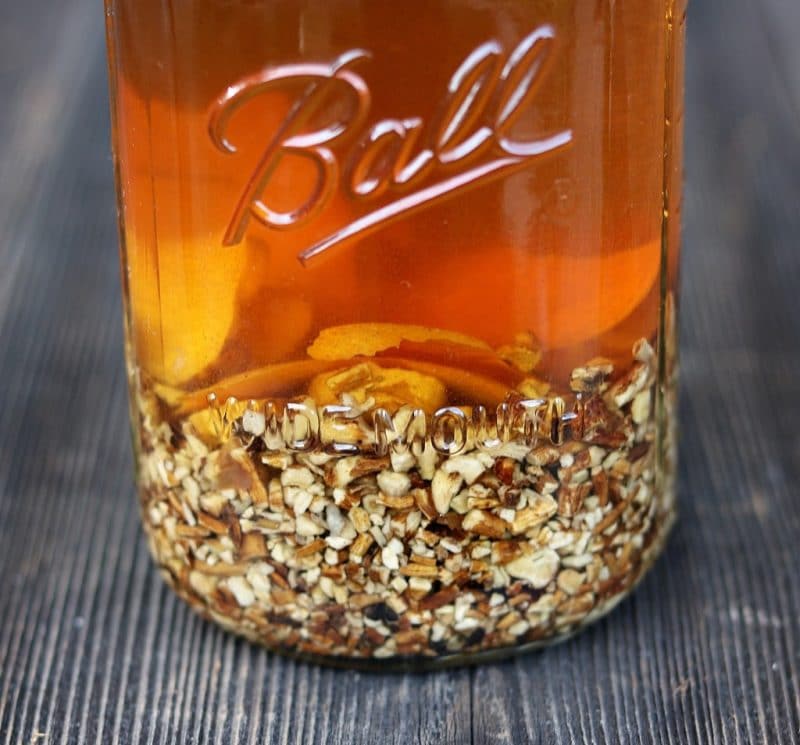 If you love these holiday cocktail recipes, you might also be interested in these homemade drinks: