Winter is coming. So they say, anyways! It's technically not officially here for several more days, but it sure feels like it is for a lot of us. It's cold and rainy (or snowy, depending on where you live), and oftentimes the only greenery left in the garden is perennial herbs. This may be why sage, rosemary, and thyme are so prevalent in seasonal winter dishes and holiday meals. I never even thought about fermenting these evergreen herbs until now! I recently got a chance to look over a copy of the Ferment Your Vegetables book by Amanda Feifer (aka Phickle), and absolutely had to make this Winter Herb Kvass recipe!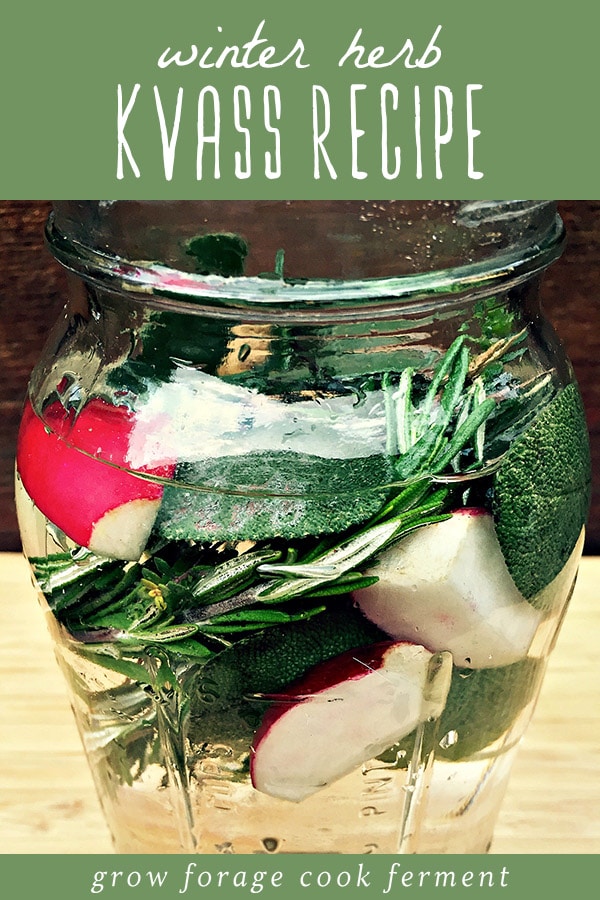 What is kvass you ask? It's a bubbly, fermented drink that is traditionally made with beets, but can be made with any vegetable that ferments well. This recipe calls for a few handfuls of winter herbs, plus a radish, all of which are fairly easy to find this time of year.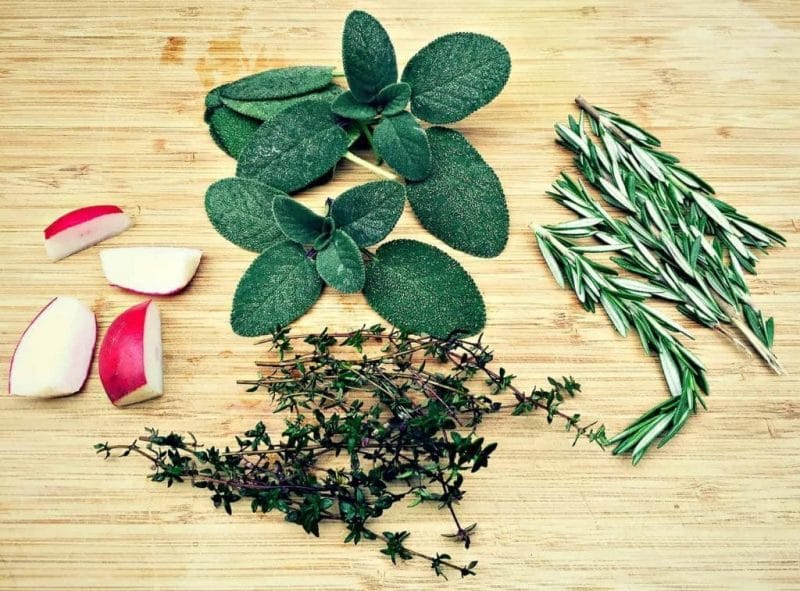 Winter Herb Kvass Recipe
Here is what you will need:

MY LATEST VIDEOS
1 radish, cut into quarters
1/4 teaspoon sea salt
Filtered or non chlorinated water
The recipe in the book makes one gallon, but I decided to use a wide mouth half gallon jar as that's what I had on hand. Basically, put all of the herbs, the radish, and the sea salt into your jar and cover with water, leaving about two inches of head space at the top.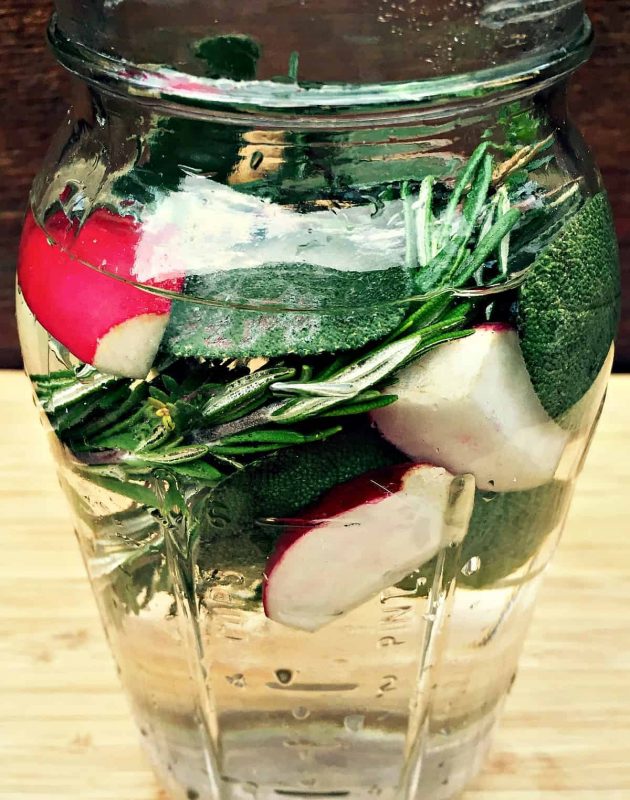 Cover with a loose lid, so that the carbon dioxide can escape, and put into a quiet and dark corner of your kitchen for 5-7 days.
You should eventually start to see a few bubbles on the surface, this is a good thing!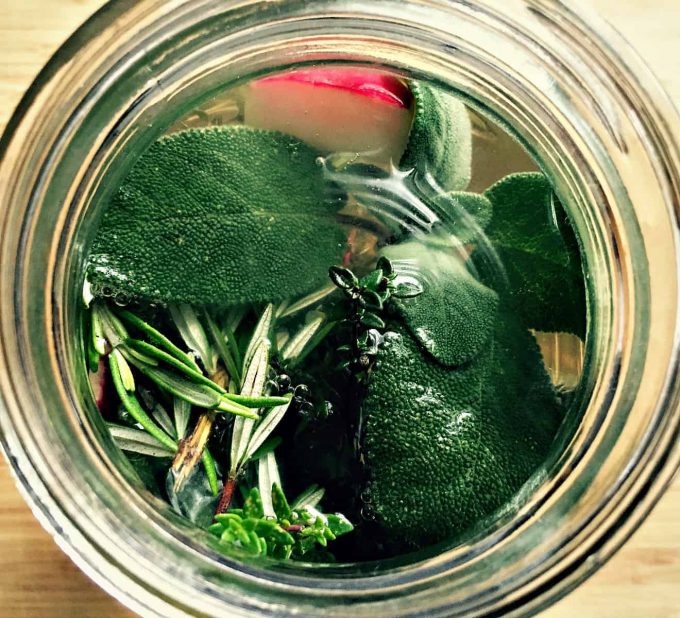 The water will become slightly cloudy and the herbs may lose a bit of their freshness, but it should smell herbaceous and wonderful. Strain out the herbs and serve chilled, maybe even with a rosemary sprig as a garnish.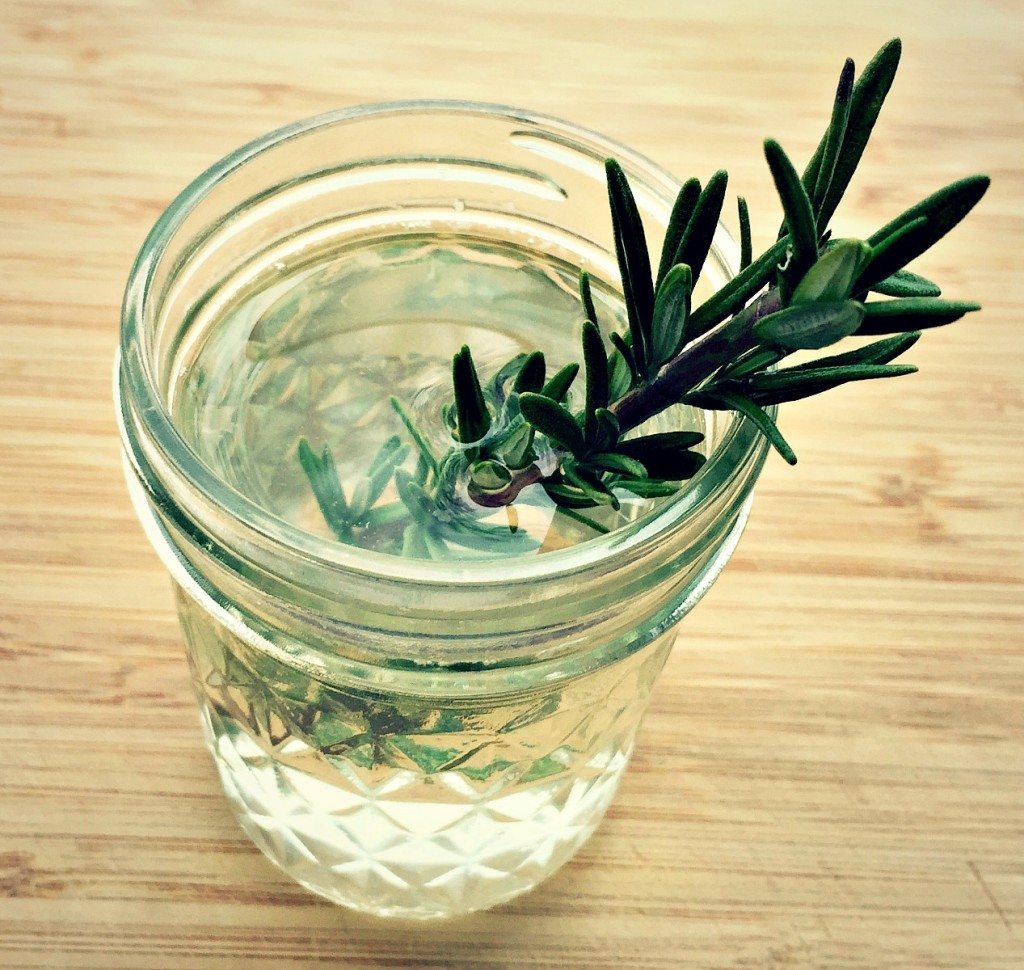 If you let your winter herb kvass go a little longer than 7 days it may take on more of a woodsy flavor, which Amanda says is wonderful in her recipe for Woodsy Gin and Tonic. Now that sounds like my kind of drink!
In fact, everything about the Ferment Your Vegetables book is super cool! There are a ton of great fermenting recipes, along with some tips and tricks along the way. There are whole chapters on pickles, krauts, kimchi and kvass, as well as recipes for fermenting in crocks. This is a great book for anyone interested in all kinds of vegetable ferments, and would also make a great gift!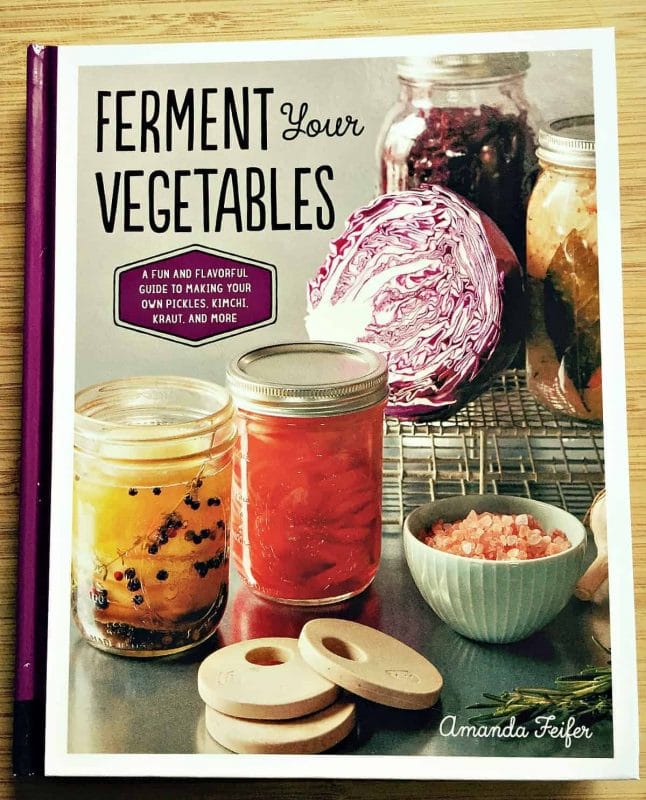 This winter herb kvass is a new favorite, a perfect holiday and wintertime drink!
What is your favorite fermented drink?
Save
Save
Save