You might remember a couple of weeks ago I made a turmeric bug, which is basically a "starter" for making fermented sodas.  The turmeric bug started bubbling away very quickly, within only a few days, which was really exciting.  That means it's time to make a naturally fermented turmeric soda!  This is similar to how one would make a traditional ginger beer using a ginger bug, but with turmeric root instead.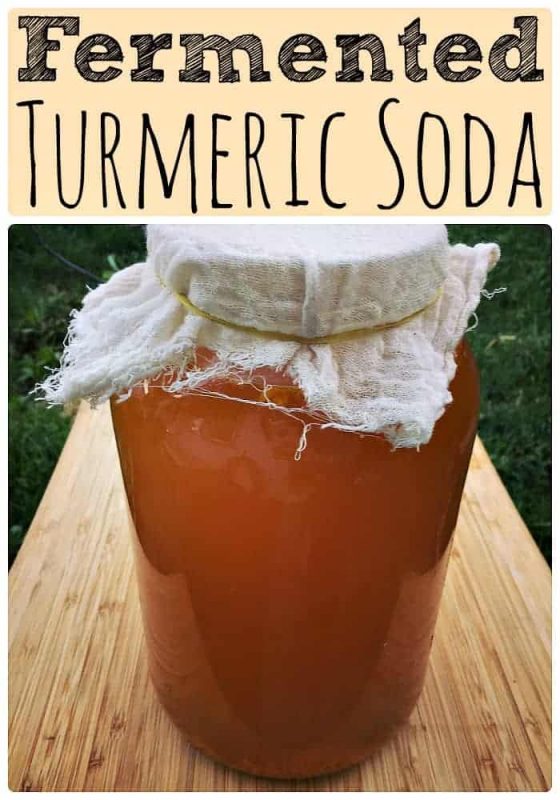 Fermented Turmeric Soda Recipe
The first step in making this recipe is to get a turmeric bug going.  Once you have at least 1/2 cup or more of bubbling turmeric bug starter, then you can proceed with this recipe.
The ginger and peppercorns are optional, but recommended ingredients.  I think the ginger gives it a little bit more flavor, and the peppercorns increase the bioavailability of the turmeric.  Also, I think that 1 cup of sugar is perfect, but you may want to add a little more if you like things on the sweeter side.
Ingredients
6 inch piece (or more) of fresh turmeric, sliced
1 inch piece of fresh ginger, sliced (optional)
1 tsp black peppercorns (optional)
filtered water
1 cup (or more) sugar
Directions
Bring the turmeric root, ginger, and peppercorns to a boil in about two quarts (8 cups) of filtered water.  Simmer for at least 30 minutes to make a strong turmeric tea.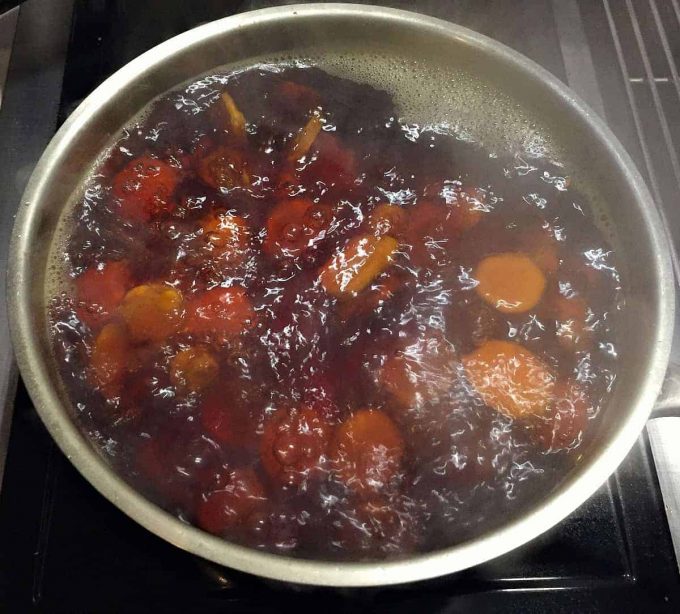 Let it cool a bit, then strain out the spices.  Put the turmeric tea into a wide mouth gallon glass jar (make sure it's not too hot as to break the glass), add the sugar and stir to dissolve.  Fill up the jar with cold filtered water, leaving several inches of head space.
Once the mixture has completely come down to room temperature, add the turmeric bug and stir well.  If you want to keep your turmeric bug going, leave a few tablespoons out and continue feeding it as described in my post on how to make a turmeric bug.
Cover the jar with cheesecloth or a clean towel attached with a rubberband.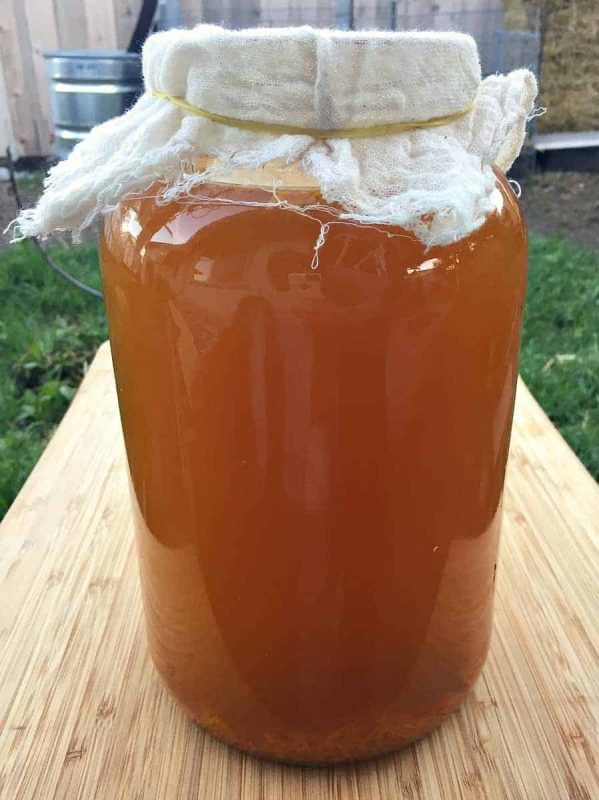 Put the jar in a dark and quiet corner of your kitchen.  Check on it daily and give it a good stir.  It should start bubbling within the first day or two.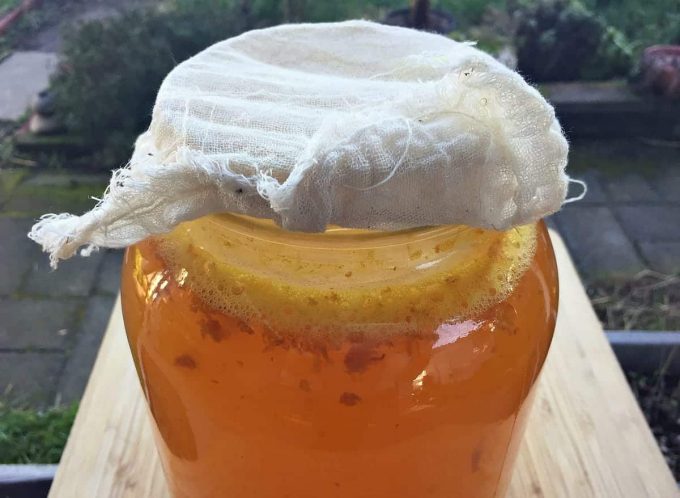 Since it was fairly cold in my kitchen, I let the soda ferment for about 3-4 days.  In warmer temps it may only take a day or two.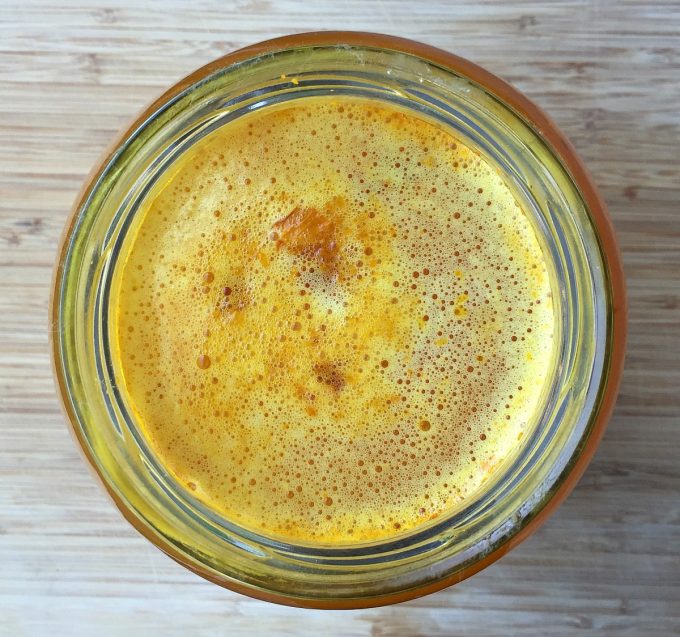 Once you are ready to bottle the turmeric soda, first strain out the pieces of turmeric that were from the bug.  Then use a funnel to transfer the soda into flip top bottles.  Let the bottles sit at room temperature for a few days to a few weeks to build up carbonation.
Again, if it is warm out it will only take a few days to build up carbonation, and if it's cold it may take a week or two.  Be sure to check the pressure by opening a bottle every couple of days to make sure that they aren't building up too much to cause an explosion!  Refrigerate once the fermented turmeric soda is to your liking.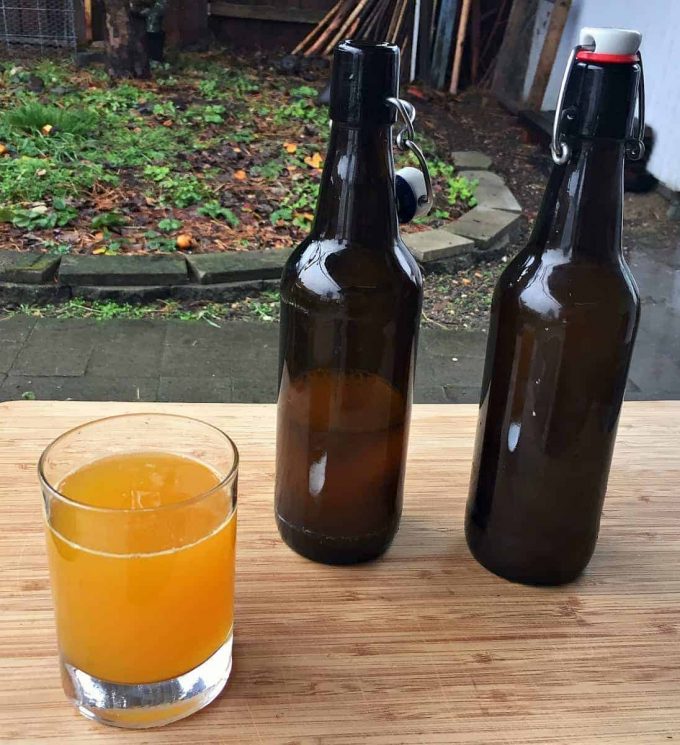 My soda has been sitting in the bottles for about a week, and some carbonation has built up.  I tend to like mine really fizzy though, so I'm going to let them sit for a few more days before I refrigerate them.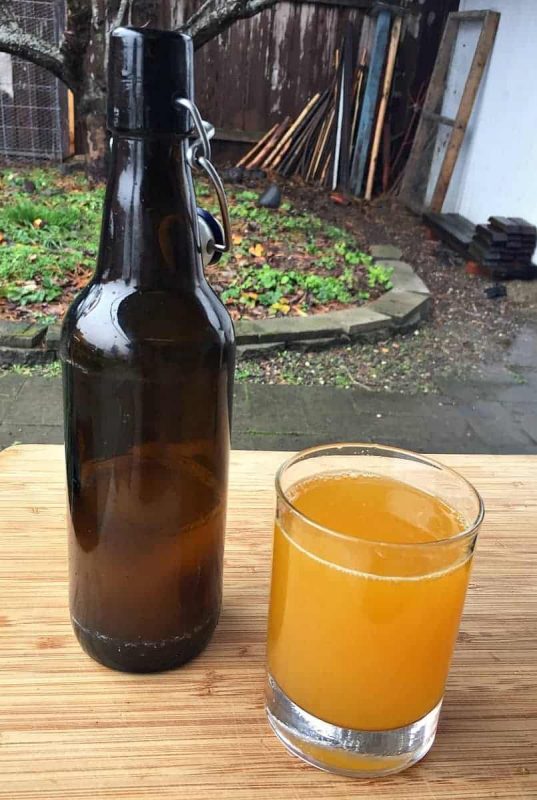 This fermented turmeric soda turned out absolutely delicious!  I love the turmeric flavor, it's interesting and different, but quite good.  It's so nice to have a healthy and homemade alternative to regular store bought sodas, with the added benefit of anti-inflammatory turmeric.
Have you ever made a naturally fermented soda?  What is your favorite flavor?