One of my favorite things to ferment is to make a ginger bug. It's always worked well for me, and I love the ginger sodas I can make from it, like my strawberry rhubarb soda. I have heard and read that the same thing can be done with turmeric root, and it is something that I've been wanting to try for a long time. Fresh turmeric root is only available from late fall to spring at my local food co-op, so as soon as it was back in stock I picked some up and got my turmeric bug started. Here I will show you how to make a turmeric bug!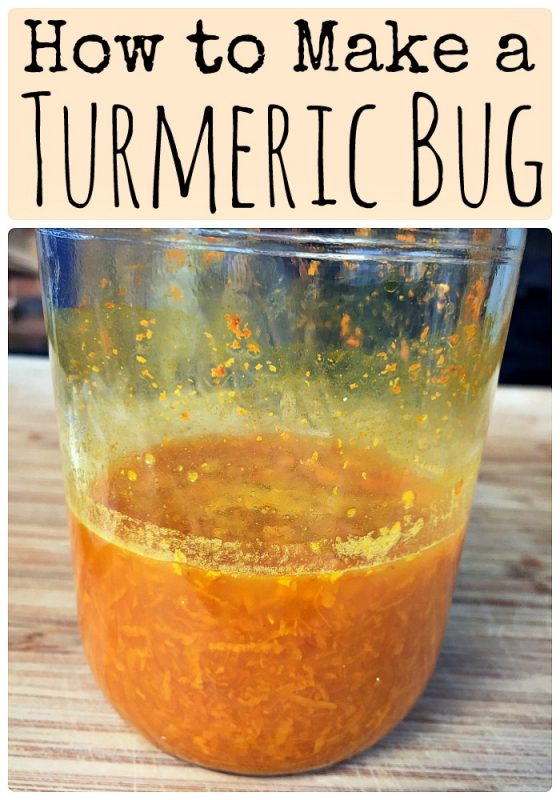 Turmeric is a tropical rhizome that is in the same family as ginger. It is all the rage these days because of its health benefits as a powerful anti-inflammatory and having antioxident properties. It has a gentle warming and mildly spicy flavor that I have come to love.
Turmeric Bug Recipe
I followed the exact same process for making this turmeric bug as I do for my ginger bug. The biggest obstacle that you'll have is actually getting the fresh turmeric root to begin with. Try natural food stores and local food co-op's first, or you can even order it from Amazon! If you can find organic, that is even better, as it is more likely to have the bacteria and yeasts that will promote fermentation.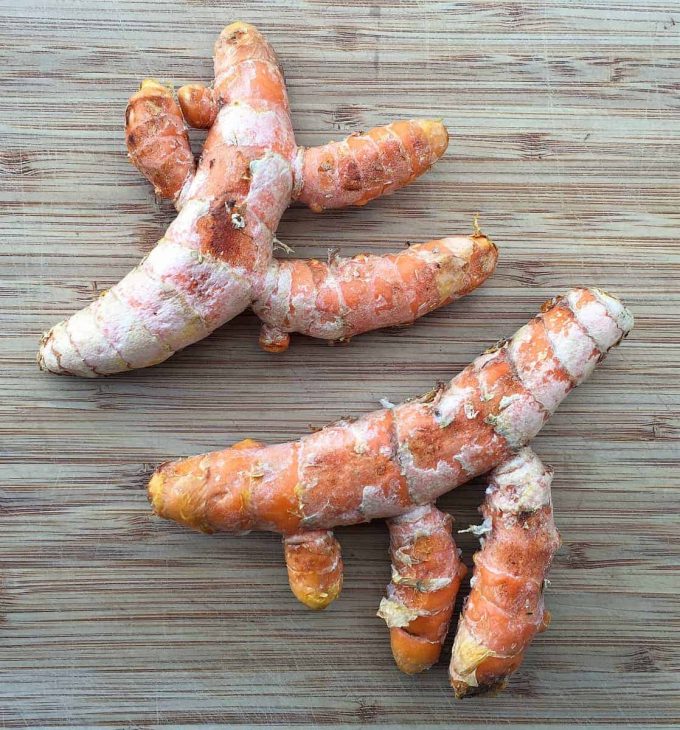 MY LATEST VIDEOS
Ingredients
fresh turmeric root
sugar (I prefer organic and raw)
non-chlorinated water
Directions
Grate about 1 Tbsp of fresh turmeric root, a mircoplane works awesome for this. Do not peel the turmeric, as that is where all of the good bacteria and yeasts are. Put it in a mason jar with 1 tsp. of sugar.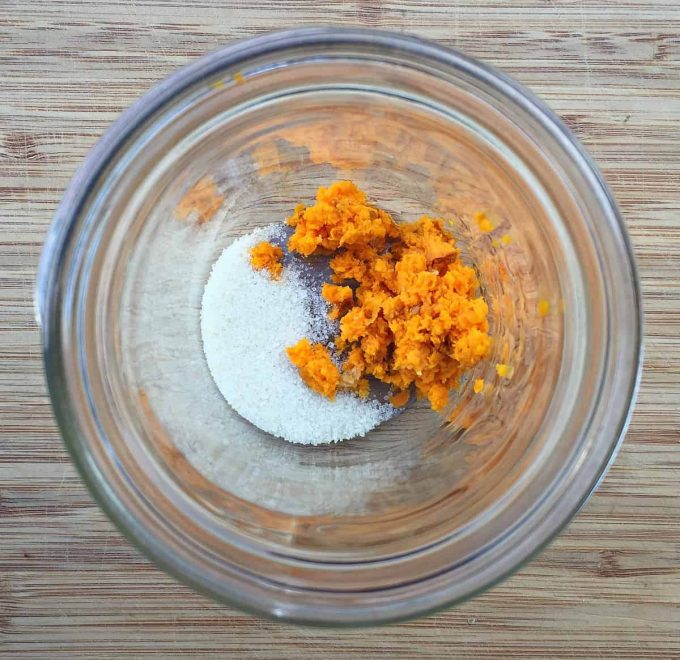 Add 3 Tbsp. non-chlorinated (filtered) water and stir it all together to dissolve the sugar. Then cover the jar with a clean towel or cheesecloth attached with a rubber band.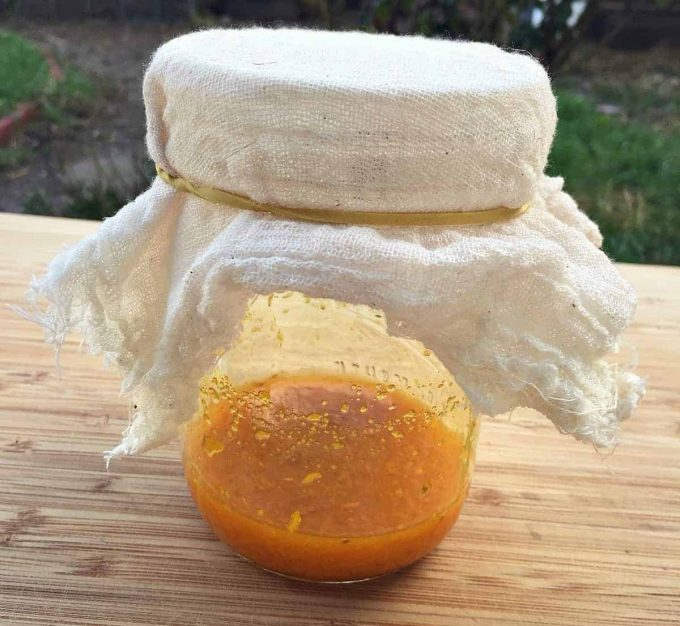 Put it in a dark corner somewhere and come back to it the next day. Add the same ingredients to it again: 1 Tbsp. grated turmeric root, 1 tsp. sugar, 3 Tbsp. water, and stir well. Cover again and set aside. Keep doing that every day, and in three or four days you should see it start to bubble!
This photo was taken on the fourth day, you can see all the bubbles pushing up the turmeric root bits to the top.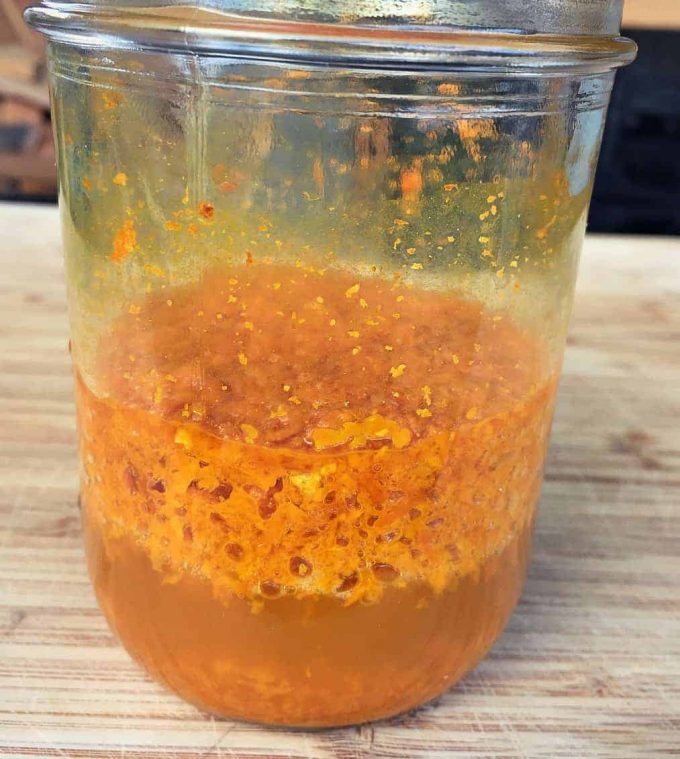 I stirred it up good and all those bubbles rose to the surface.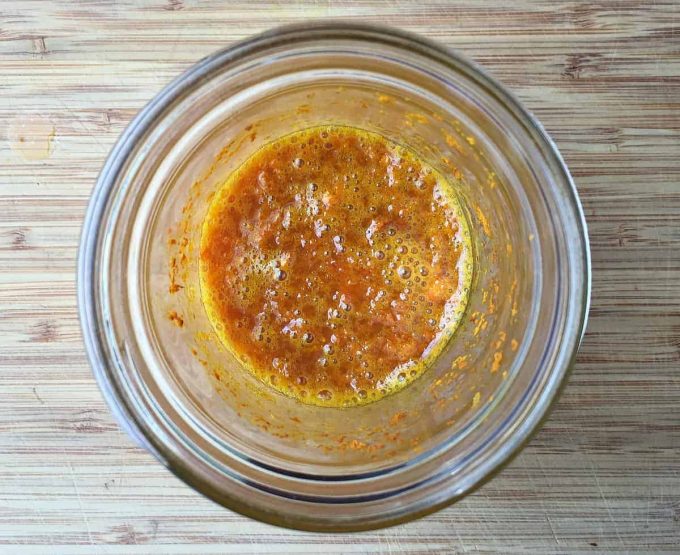 When you see this, then your turmeric bug is ready to use as a "starter" to make fermented turmeric sodas! Here is my Naturally Fermented Turmeric Soda recipe.
Have you ever made a ginger or turmeric bug? How did it turn out?
Save
Save
Save