This hot sauce is so unbelievably good. It's hard for me to write any more than that because those words are pretty much all my brain can muster when I think about this fermented hot sauce, also known as "The Best Hot Sauce in the World." Who needs sriracha when you have this homemade deliciousness?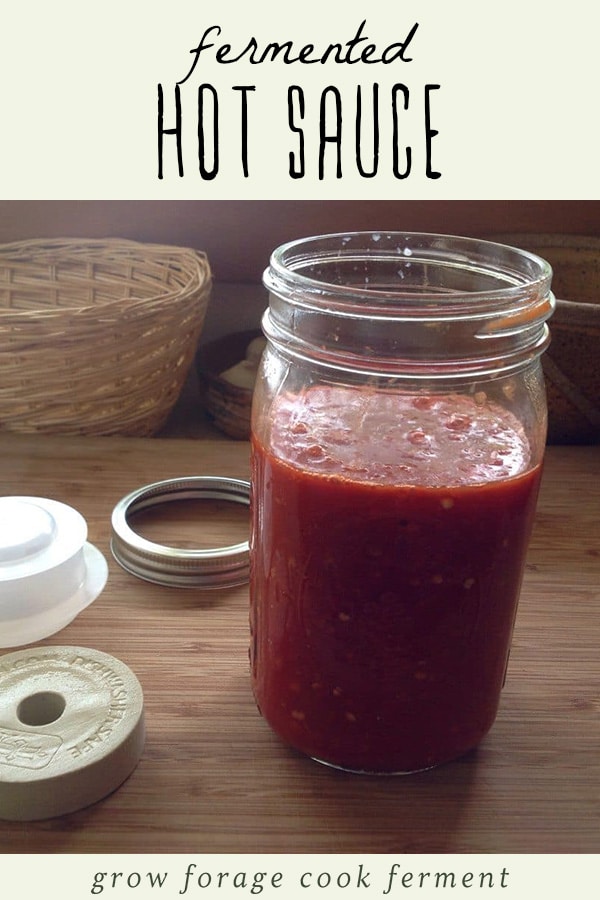 I also tried out a new little fermenting kit when I made this hot sauce. See that weight and airlock? That's the Ferment'n Home Fermentation Kit. It turned out to be pretty useful, in my opinion!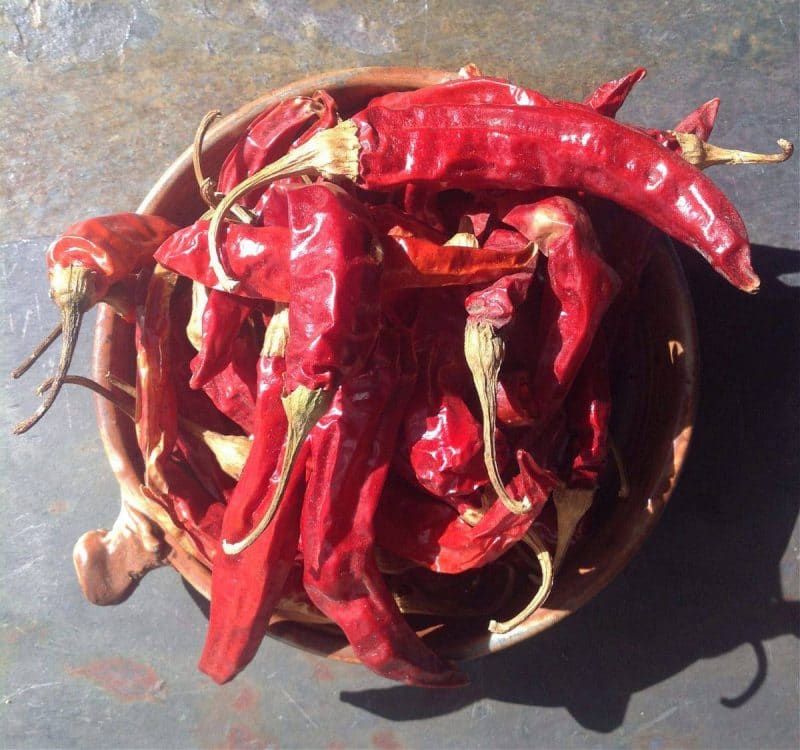 This hot sauce starts with dried hot peppers. These were Red Rocket peppers from the Barking Moon Farm stand at the Ashland farmer's market. We had received them in a CSA box a few years prior and I had no idea what to do with them until I came across this recipe from Frugally Sustainable for fermented hot sauce. Of course that's what I should do with them!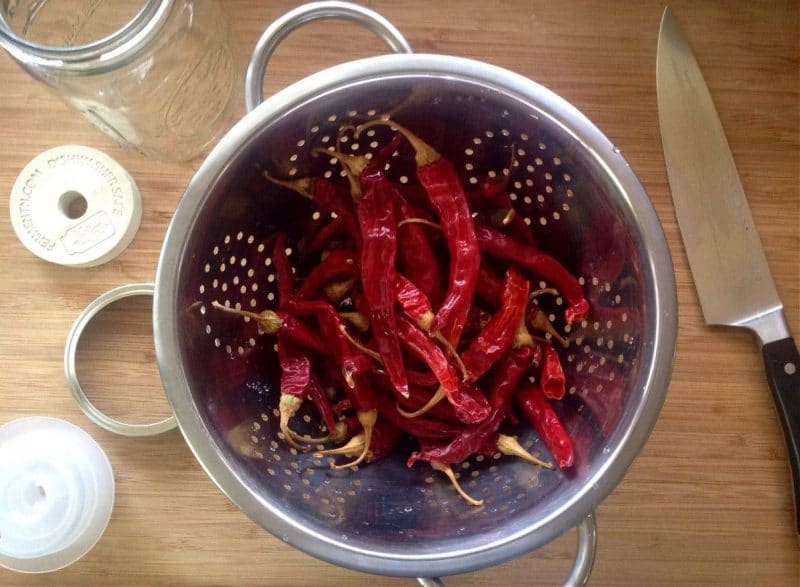 Wash the peppers well. I adapted the recipe for dried peppers, but please feel free to use fresh when they are in season!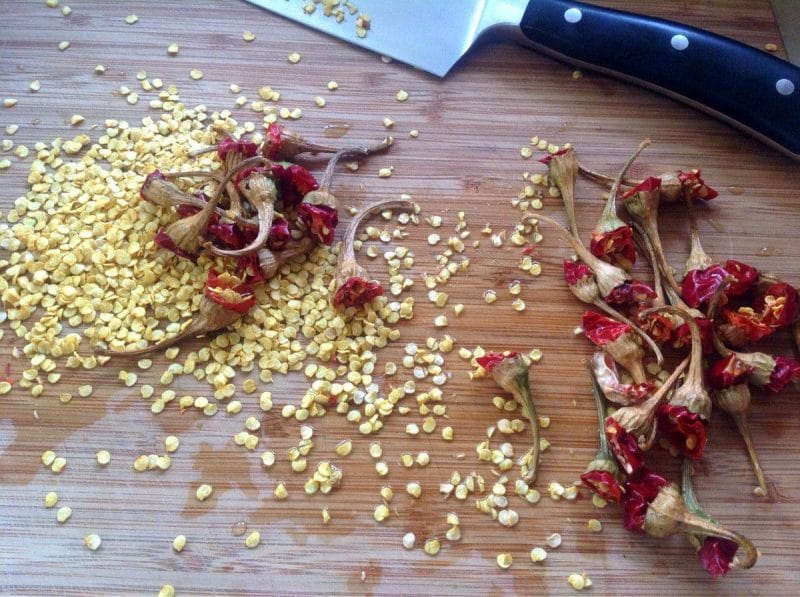 Cut off the stems if you wish, but they can also be left on. I think if I was using fresh peppers I would leave the stems on, but these dried ones were pretty tough. Leave as many seeds in as you dare, depending on how hot your peppers are and how hot you like it! I probably ended up using about half of the seeds as these are very hot peppers.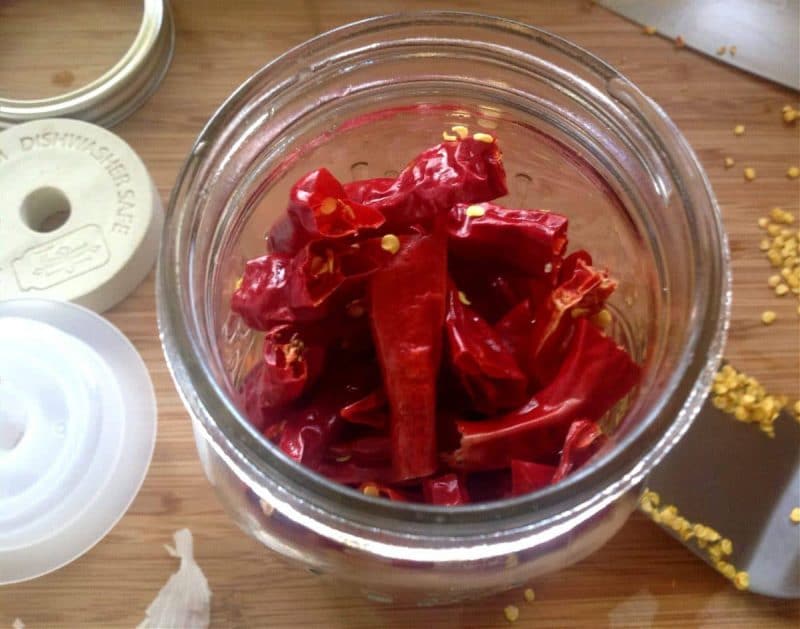 Toss the peppers into a quart jar along with half an onion chopped and several whole garlic cloves (I used 6, but you can never have enough garlic in my mind!).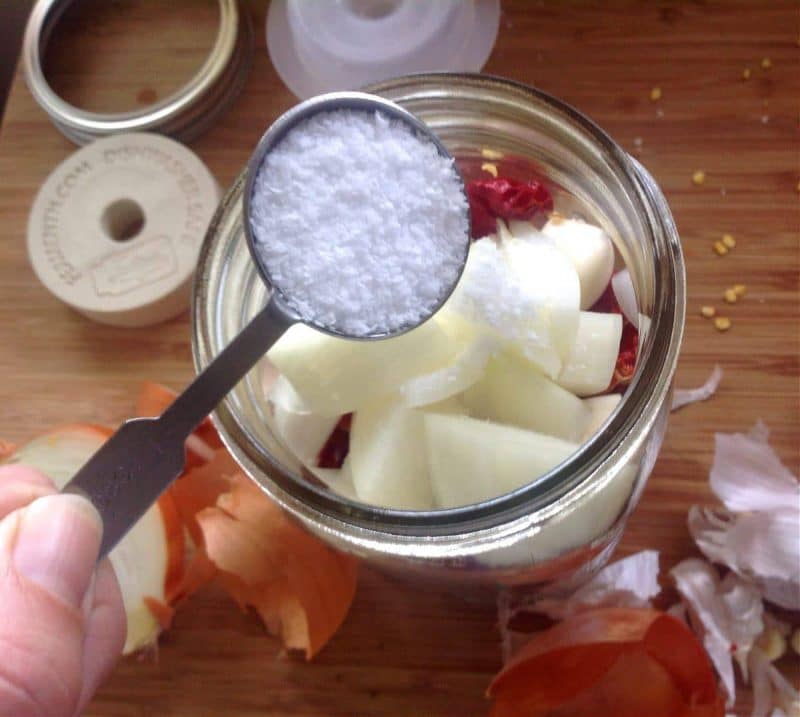 Put in 2 Tbsp kosher or sea salt (not iodized).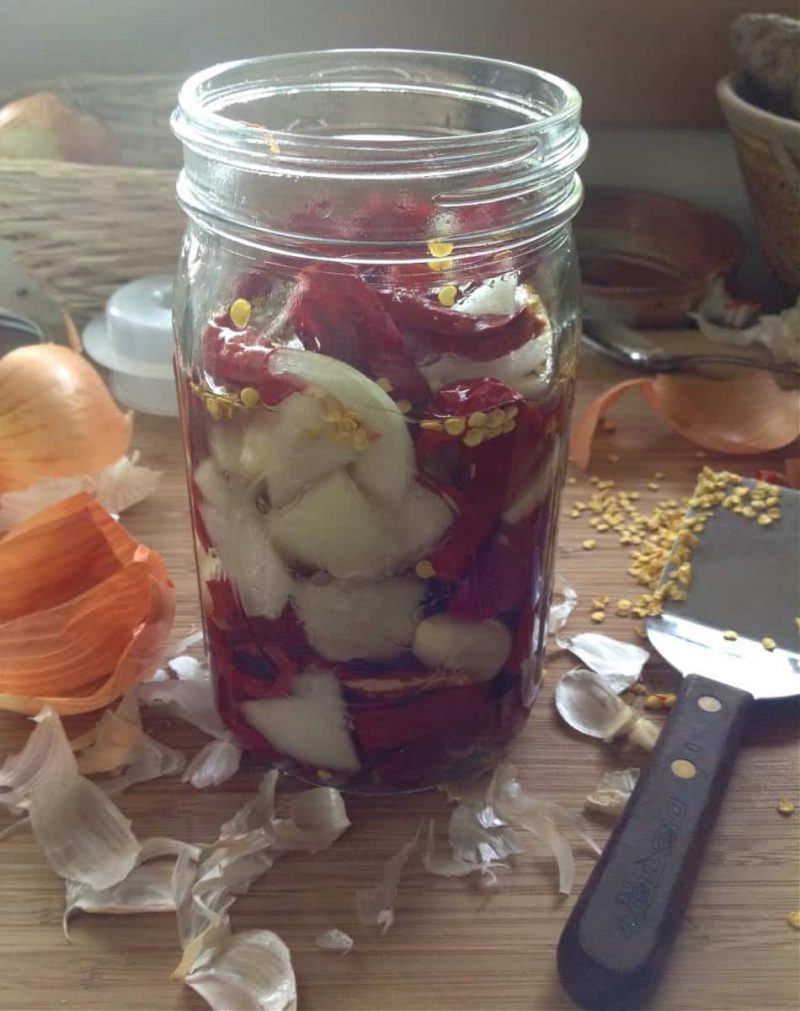 Fill your jar most of the way with water, but leave an inch or so of space at the top. Use a long spoon or chopstick to stir the the brine well to help dissolve all the salt. You can alternatively cover the jar and shake everything up well.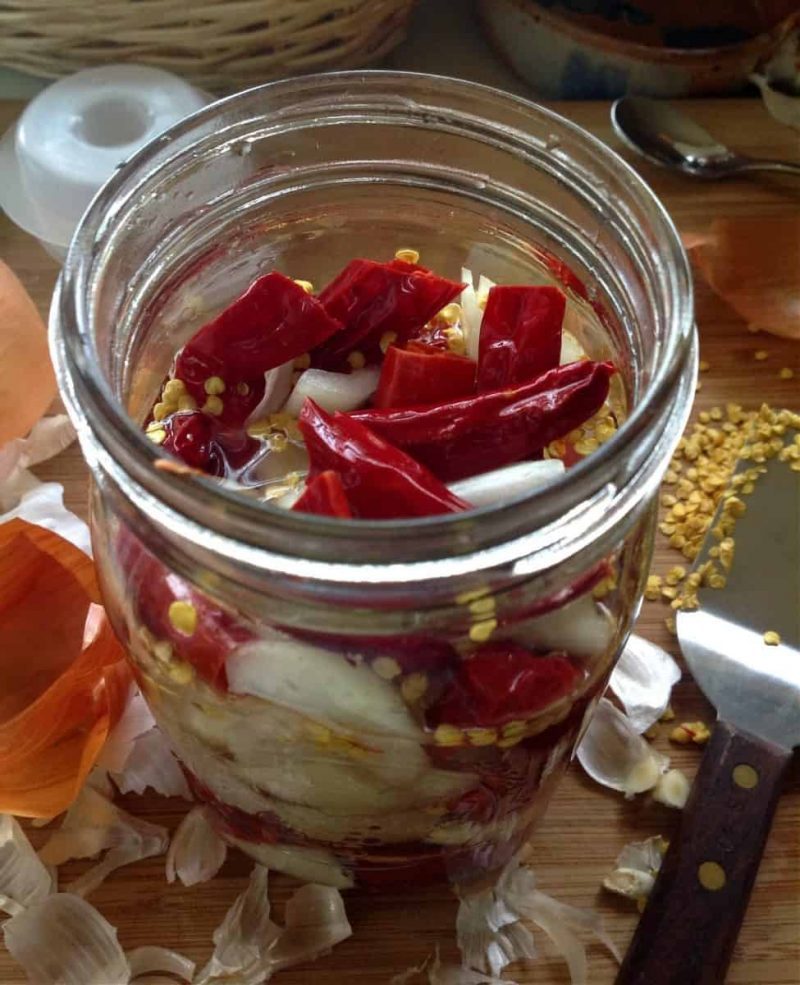 So gorgeous! Put a weight on top of the veggies to keep them under the brine.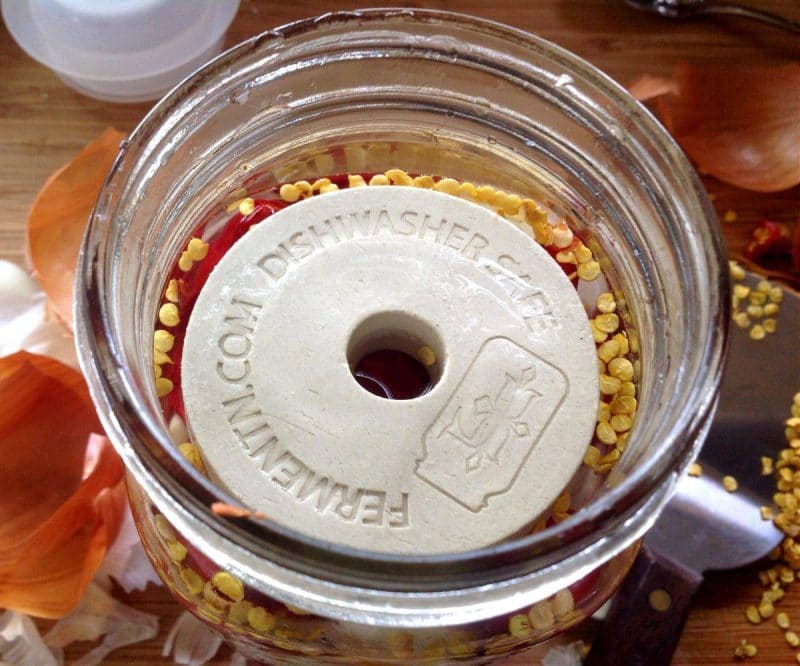 The Ferment'n weight fits into any wide mouth jar. It's so cute and fits perfectly! It takes away that thought that I always have when I get to this point, which is "what the heck am I going to use as a weight?" Of course a zip top bag or a smaller jar filled with water will do the trick, but this little weight is really handy.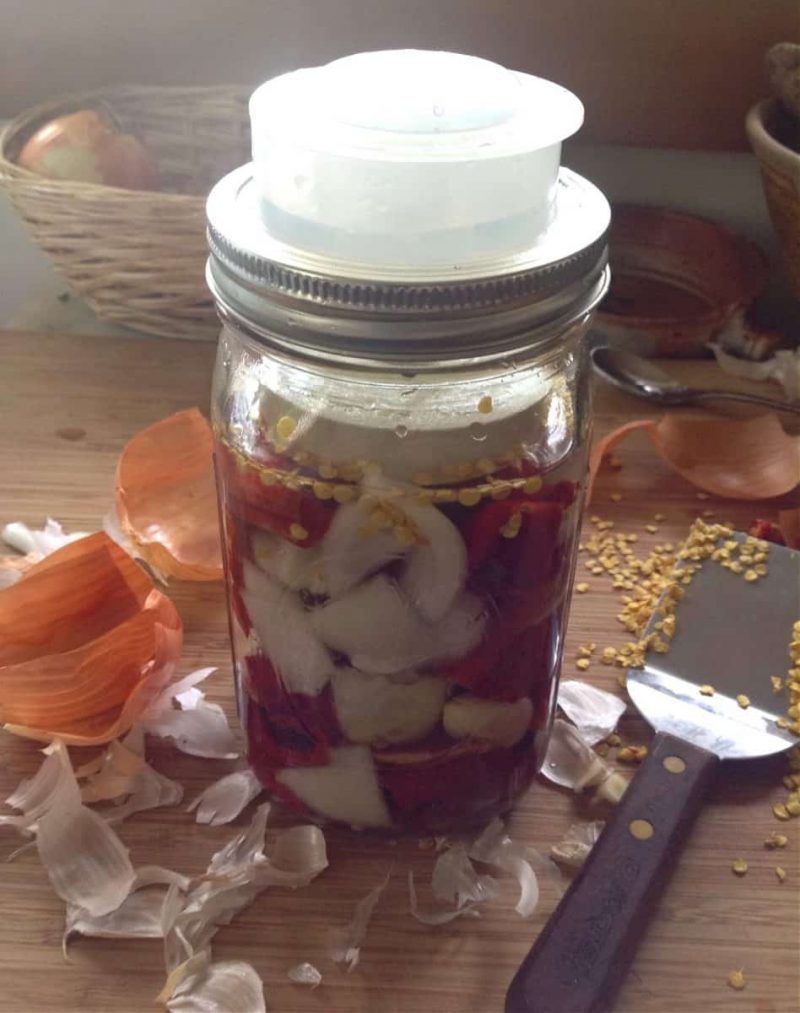 Then you can either cover the jar with a clean cloth to keep the bugs out or use an airlock. The Ferment'n Home Fermentation Kit comes with an airlock that fits onto any wide mouth jar. You just put a little bit of water into it and then screw the metal ring on to hold it in place. Pretty cool!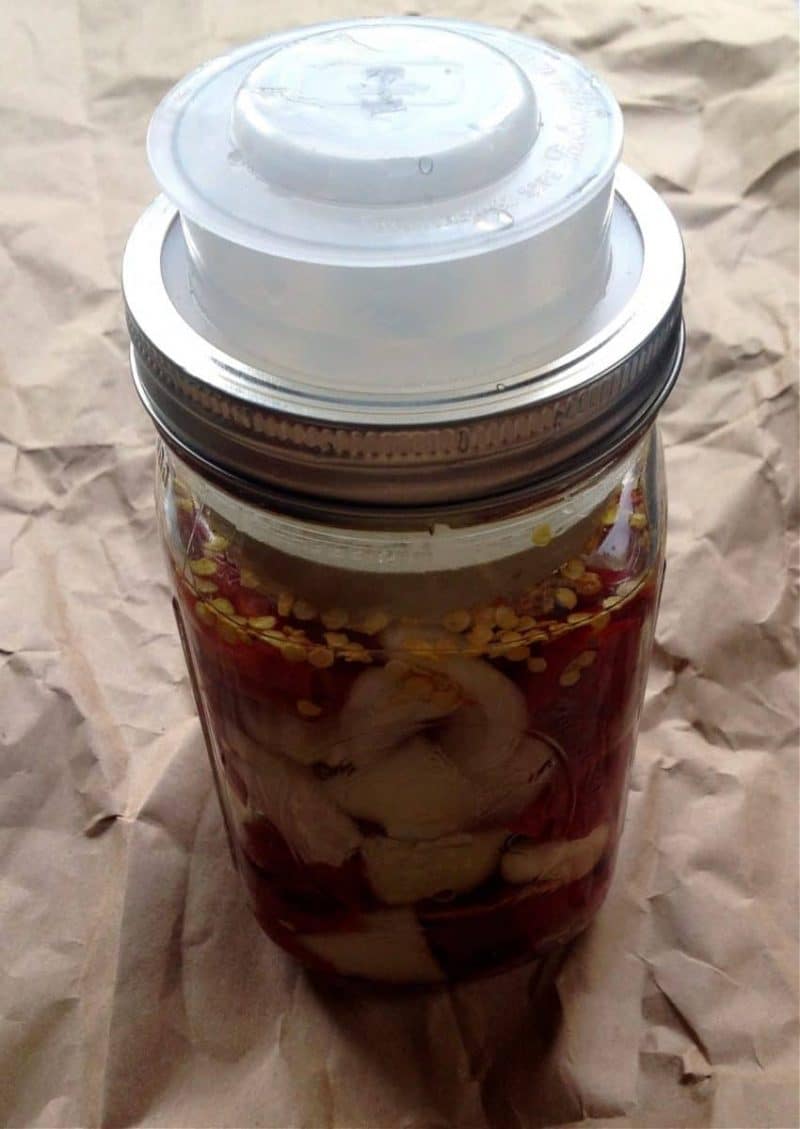 Put the jar in a corner somewhere and let it ferment for about 2 weeks. This is when the magic happens! Check for mold on the surface occasionally and scrape it off if need be. I didn't find any mold on mine at all.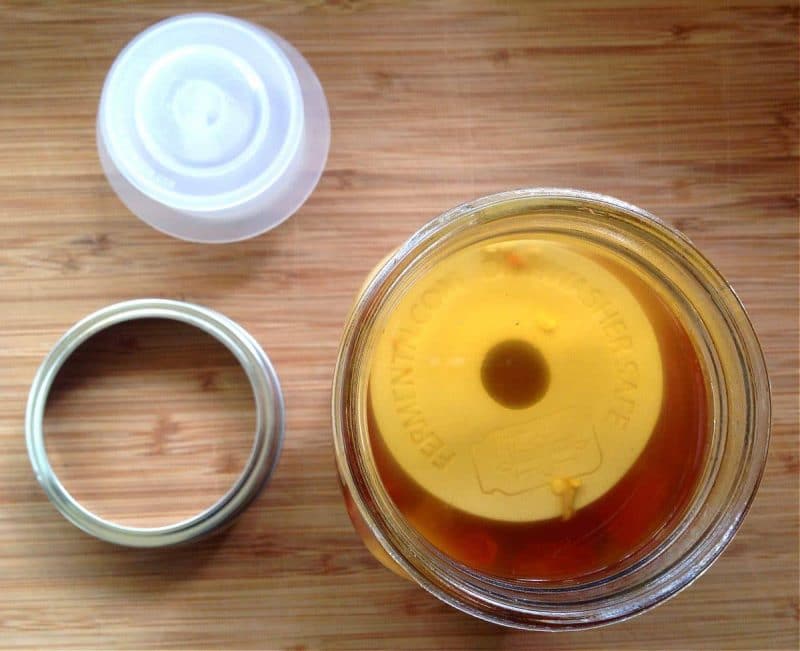 The weight will probably be totally submerged after the fermentation period, and the color of the liquid may change a little, but it's all good!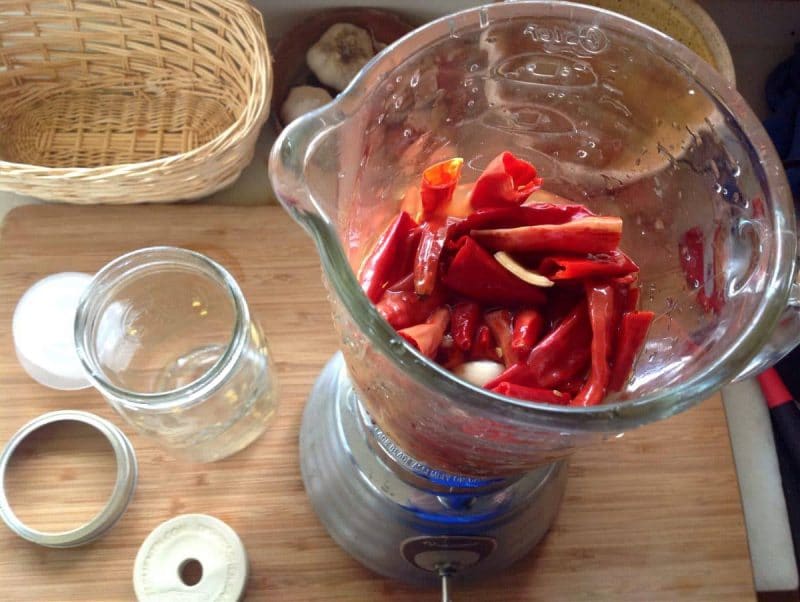 Pour the entire contents into a blender, along with a small splash of either white or apple cider vinegar, and blend the whole thing up.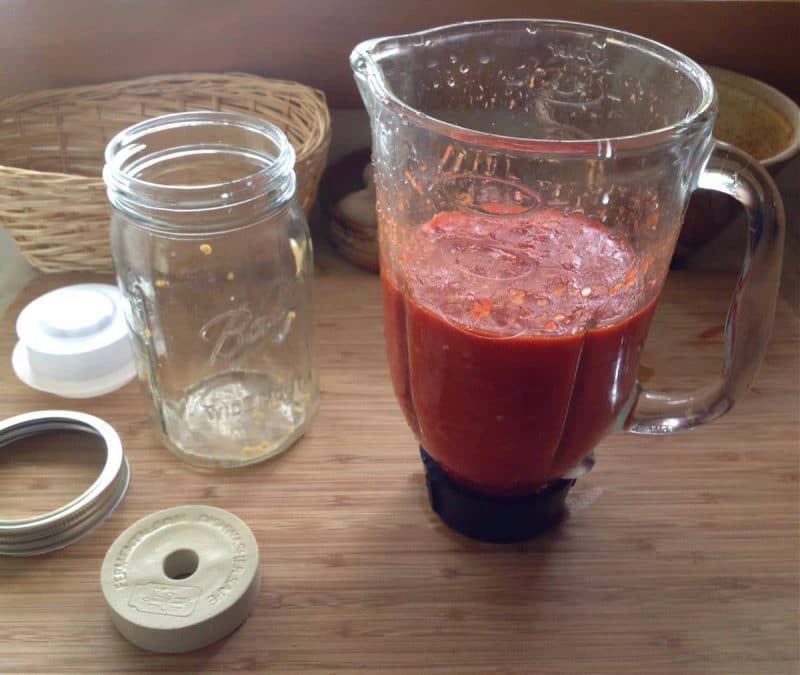 Pour it all back into the jar and there you have it. That's it!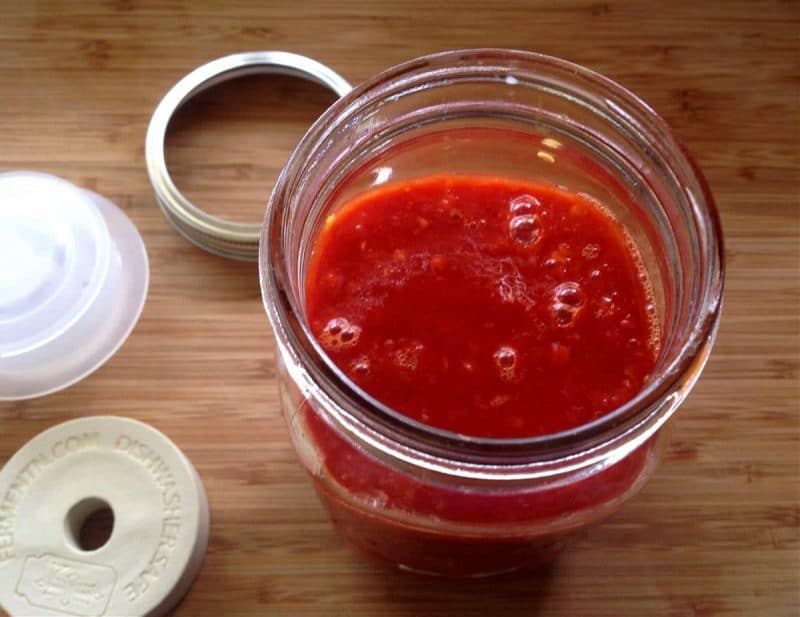 Put a lid on it, keep it in the fridge and it will keep indefinitely. It will continue to slowly ferment over time and get tastier, but it's pretty amazing right away. I'm sure that you will find yourself putting it on absolutely everything like I do!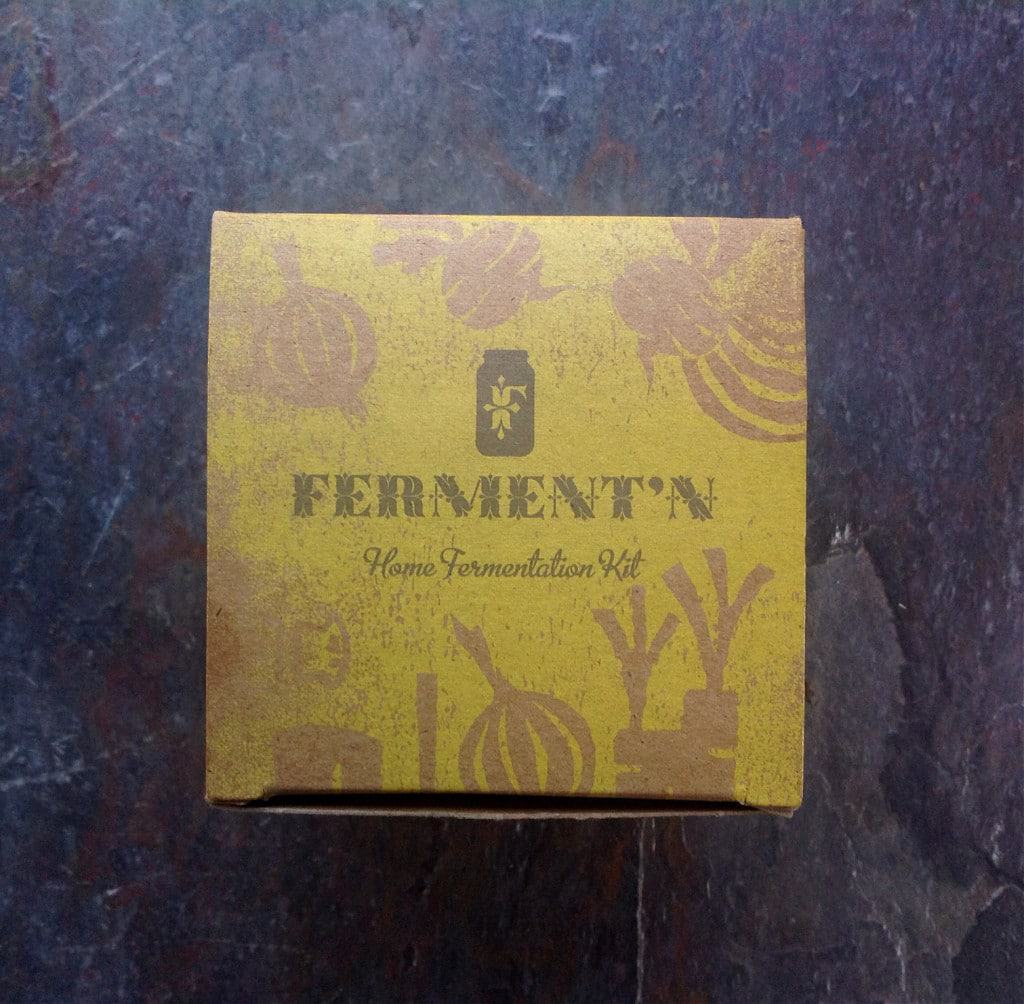 This awesome little Home Fermentation Kit from Ferment'n worked really well, I was impressed!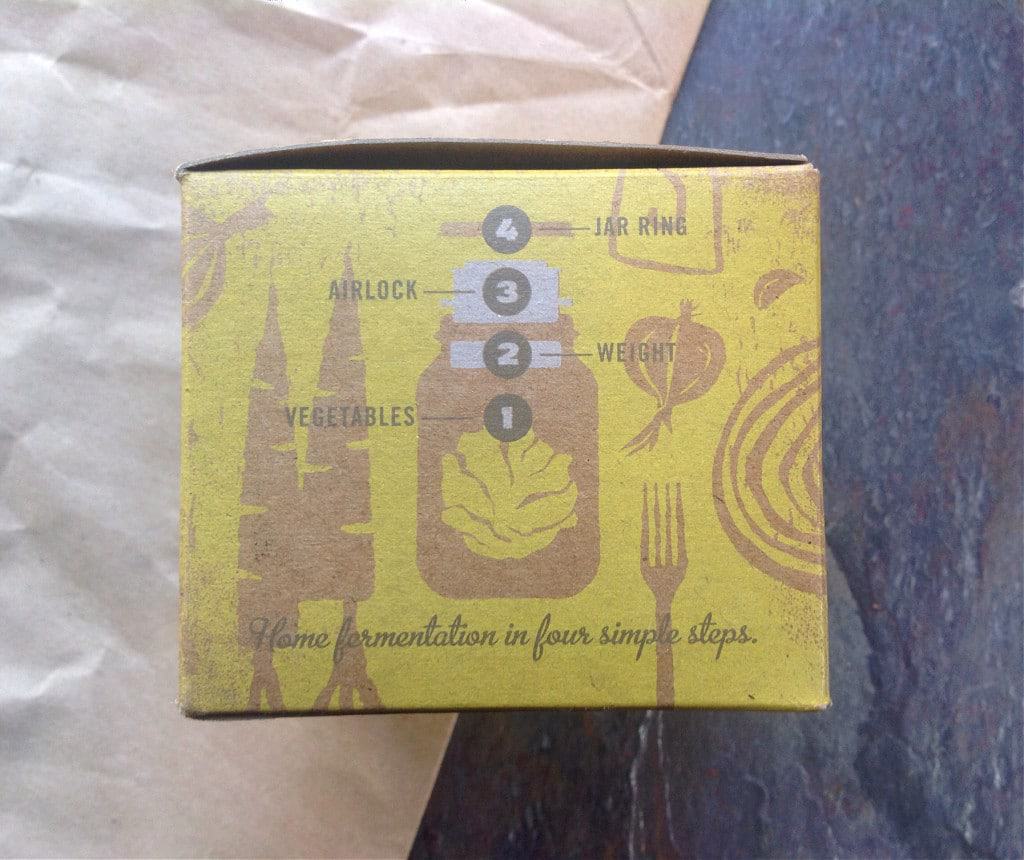 But, anything that helps me make amazing hot sauce like this is worth it's weight in gold. I definitely recommend it, and think it's a great thing to have as part of your home fermenting set up.
Now go make yourself some of this hot sauce, you won't be disappointed!