I'm sure most of you have seen my How to Make a Gallon of Mead post as it's still one of my top posts on the blog! It really makes me happy to think of all of you that I have inspired to go out and make your own delicious mead. It's so easy and fun to make your own booze!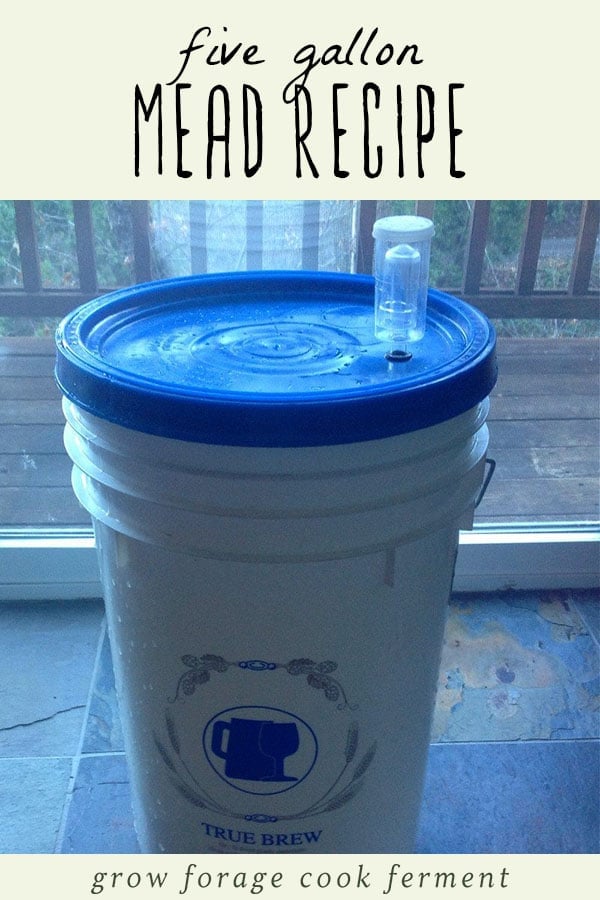 Want to learn more about making mead? I have a Simple Mead Making for Beginners eBook just for you! It has ingredient and equipment checklists and detailed instructions for brewing and bottling your mead, so be sure to check that out if you're new to the mead making process.
I would definitely start with only making one gallon of mead, especially if you're new to brewing or if you've never tasted mead before. But, once you get the hang of it and you know that you will actually enjoy the mead that you make (not everyone likes it, strangely enough), it's time to move on to something a little bigger. Here I will show you how to make 5 gallons of mead!
I actually find this process to be a little easier as you don't have to mess around with a funnel and narrow necked bottles. You will need some different equipment, making this process a little more expensive, but once you purchase it you can start experimenting with all kinds of brew making!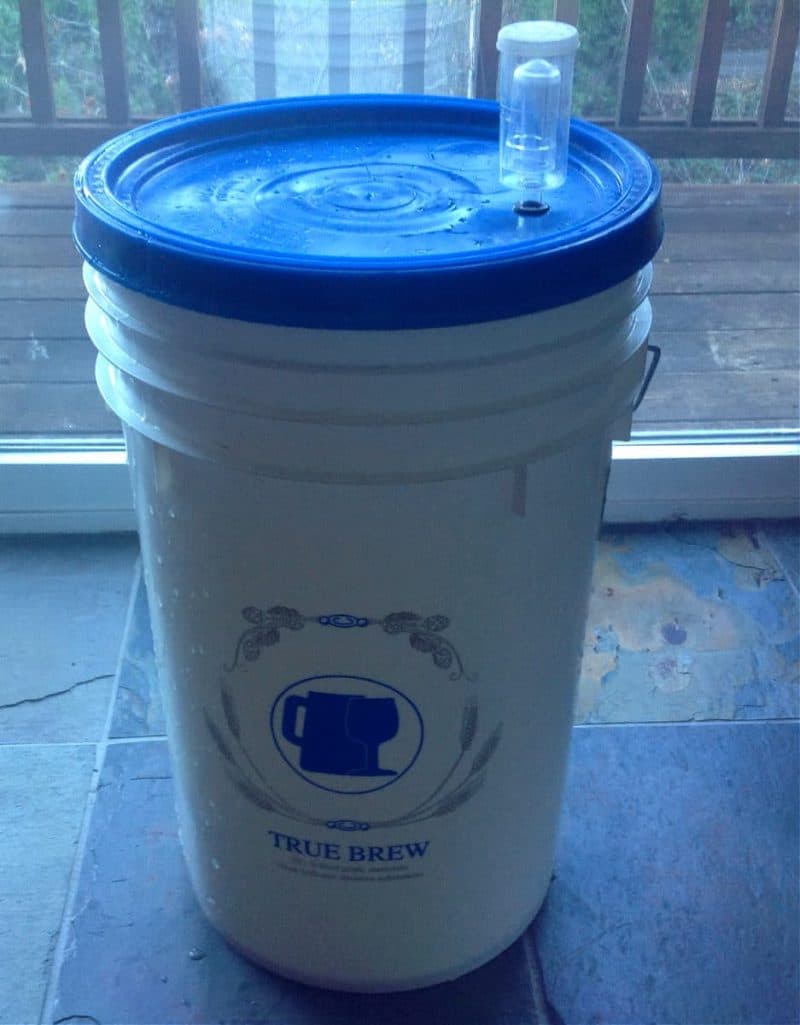 First and foremost you will need at least a 6 gallon fermenting vessel. Of course you can go with a traditional carboy if you want, but those tend to be more expensive. I've used a food grade plastic bucket with a lid and airlock for years and it's been great. I actually recommend that you purchase a homebrew kit because it will have everything you need (plus more) for a really good price.
The one that I linked to comes with a fermenter, bottling bucket, sanitizer, large auto siphon, tubing, and bottling tool, all of which are necessary. It also comes with a bottle capper, which isn't totally necessary for the mead, but is nice to have especially if you are interested in making beer or cider in the future. All in all, it's a pretty good deal.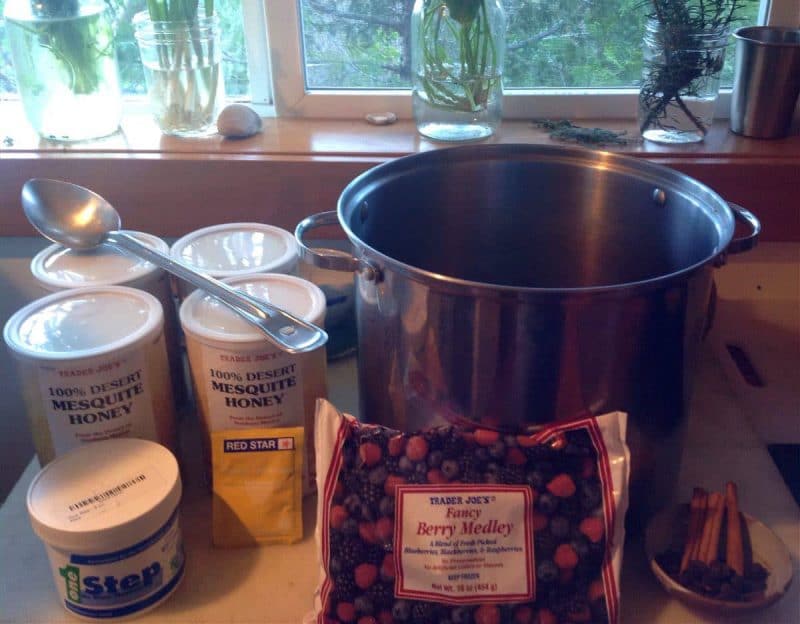 Here's the rest of what you will need:
12-15 pounds of honey (4-5 quarts), depending on how sweet you want the final product to be
a large pot
a big spoon
sanitizer (it comes with the kit, but if you need to buy it I like One Step)
1 package of champagne yeast
a handful of raisins
3 cinnamon sticks (optional)
fruit of any kind, frozen mixed berries work well (optional)
orange slices (optional)
First you will need to sanitize everything, your fermenting bucket and lid, large pot, and big spoon.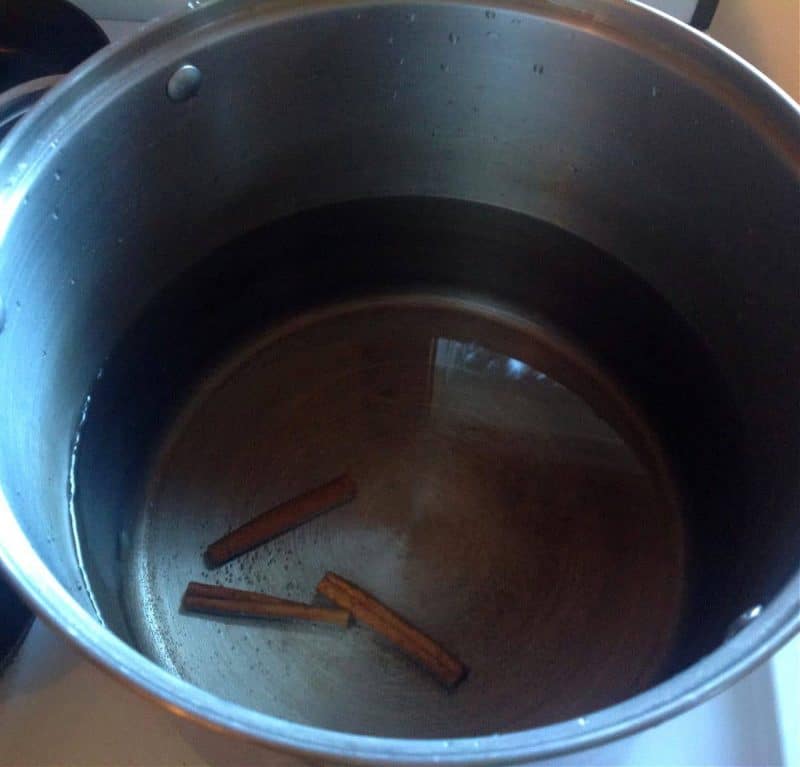 Then heat up 2 gallons of water (preferably non chlorinated) in your pot with the cinnamon sticks. You can bring it to a boil to extract more of the cinnamon if you want, but it's not totally necessary. Just get it nice and hot.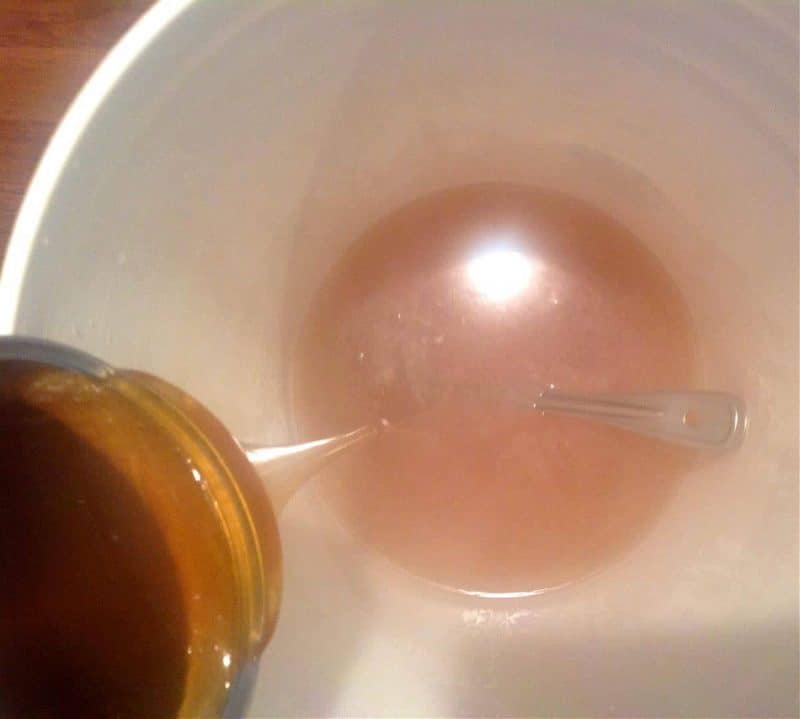 If you do bring your water to a boil first, let it cool for a few minutes first. Then dump it into your fermenting bucket. Add all of the honey and stir it around with the big spoon to help it dissolve. Then fill the bucket the rest of the way up to the 5 gallon mark (most fermenting buckets will have marks for each gallon) with cold (non chlorinated) water. Stir that all around, then add your raisins and optional fruit and orange slices.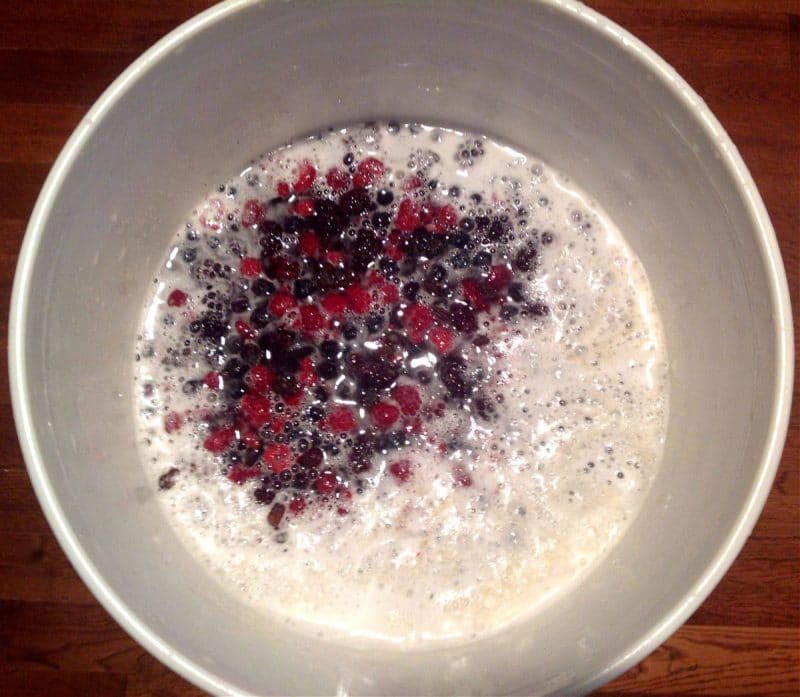 Make sure that the temperature of the "must" is 90°F or lower (use a thermometer if you need to), then pitch the yeast.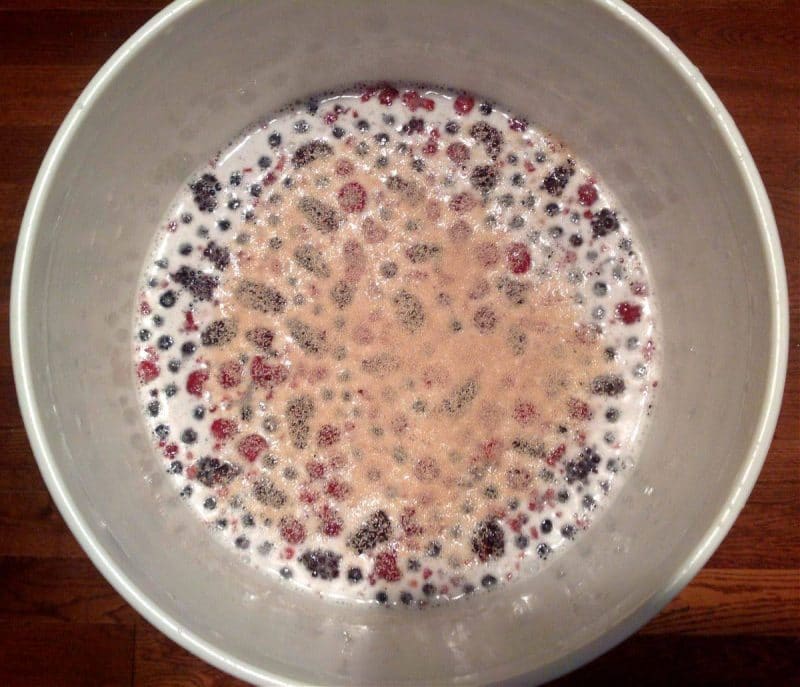 Use the whole packet of yeast and stir it all around good.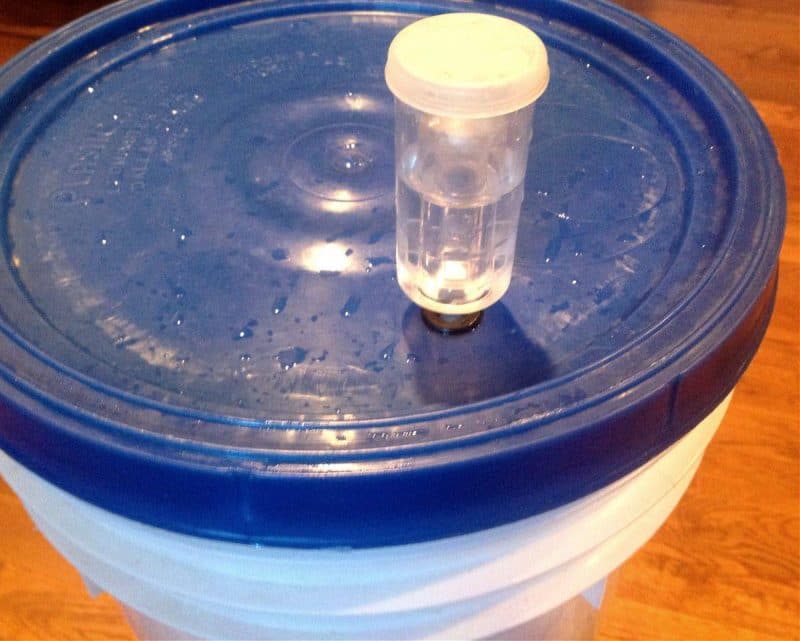 Then put the lid on the fermenting bucket, making sure it's on there very tight as you don't want any air getting in. Fill your airlock with water to the line and put it in the grommeted hole in the lid. Put the bucket in a cool (not cold) place. You should start to see bubbles in the airlock within 24 hours. The one drawback to using the plastic fermenter over a glass carboy is that you can't see what's going on in there!
In my experience it takes pretty much a full 6 weeks to completely finish fermenting, possibly a little less time if it's warm out or a little more if it's cold. But 6 weeks is usually a good rule of thumb. Tom Petty was right, the waiting is the hardest part!
Once fermentation is complete it's time to bottle! I show you how to do that in my How to Bottle 5 Gallons of Mead (or wine) post.
Save