Ahh, early summer is upon us. This means wildflowers are in full force in most of the country. One of my very favorite flowers to work with is elderflowers, which will soon turn into beloved elderberries. Later in the season, I love turning elderberries into elderberry mead and into a medicinal elderberry syrup. The flowers have enough going for them, however, that it's a worthwhile endeavor to collect them for some lovely, early summer elderflower treats. Just be sure that you leave plenty on the tree so that you get berries. I decided to make an elderflower sparkling mead, read on for the recipe!
Want to learn more about making mead? I have a Simple Mead Making for Beginners eBook just for you! It has ingredient and equipment checklists and detailed instructions for brewing and bottling your mead, so be sure to check that out if you're new to the mead making process.
A lot of people make a cordial with their foraged elderflowers, which also sounds amazing, but I'm a mead girl. I made an awesome wildflower mead last summer with dandelions, lavender, and yarrow, so I wanted to do something similar to that this year.
Elderflowers are so pretty and fragrant, but not overwhelmingly so. I decided to make a light, sparkling mead, similar to champagne, to complement their delicate flavor.

MY LATEST VIDEOS
Elderflower Sparkling Mead Recipe
To get every mead making step in detail, check out my How to Make a Gallon of Mead post. It will guide you along the entire process!
Ingredients
6-8 elderflower heads (fresh or dried)
1-2 pounds honey
10 raisins
juice of one lemon
1/2 package champagne yeast
filtered water
The very first step when making any homebrewed alcohol is to make sure that everything that will be used in the process is properly sanitized. My favorite sanitizer to use, because it's easy and non-toxic, is One Step.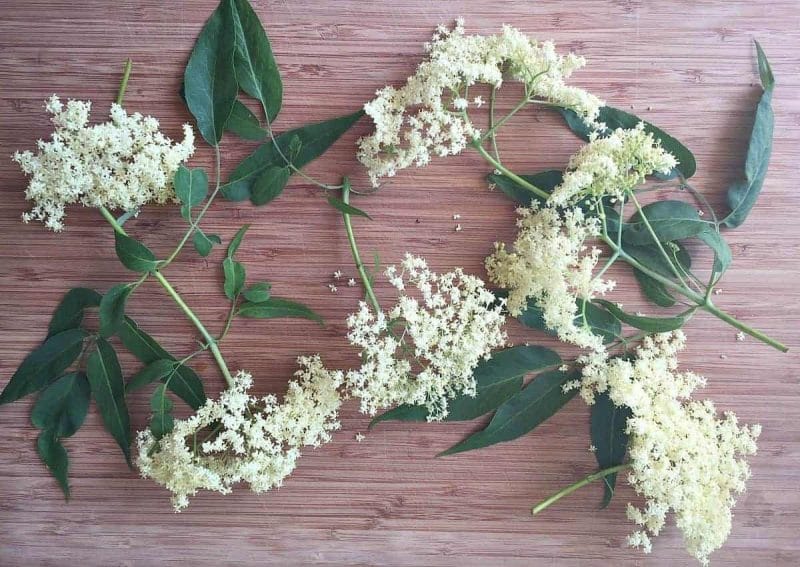 After you've sanitized everything, the next step is to make a strong tea with the elderflowers. I put about a half gallon of filtered water in a pot with the flowers, bring to a boil for about 2-3 minutes, then take off the heat and let steep.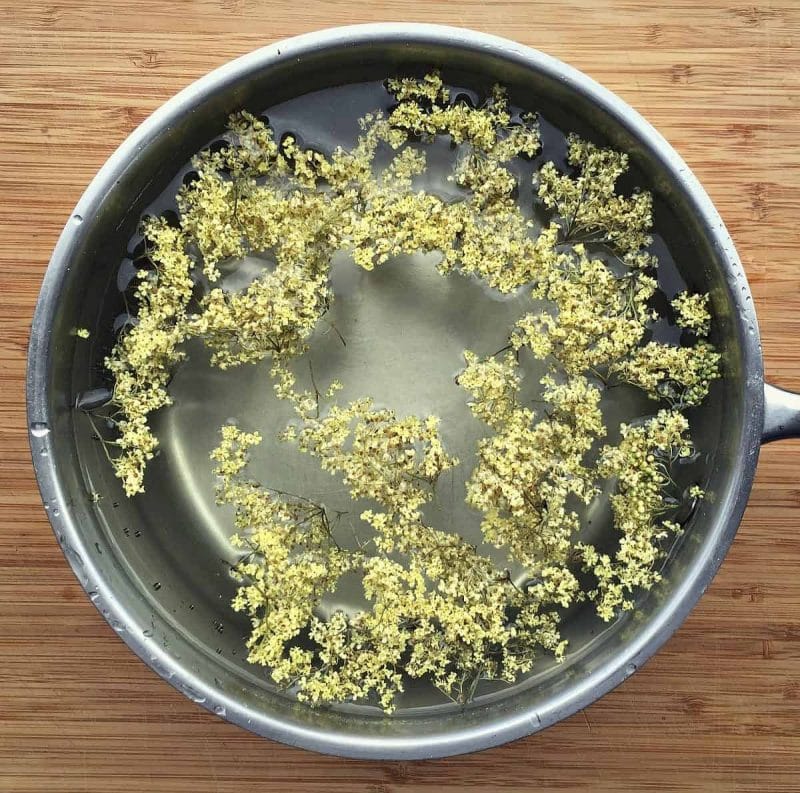 After the tea has cooled slightly, but is still warm, I add the honey. Since I wanted a lighter mead with a lower alcohol content, I only used 1.5 pounds of honey.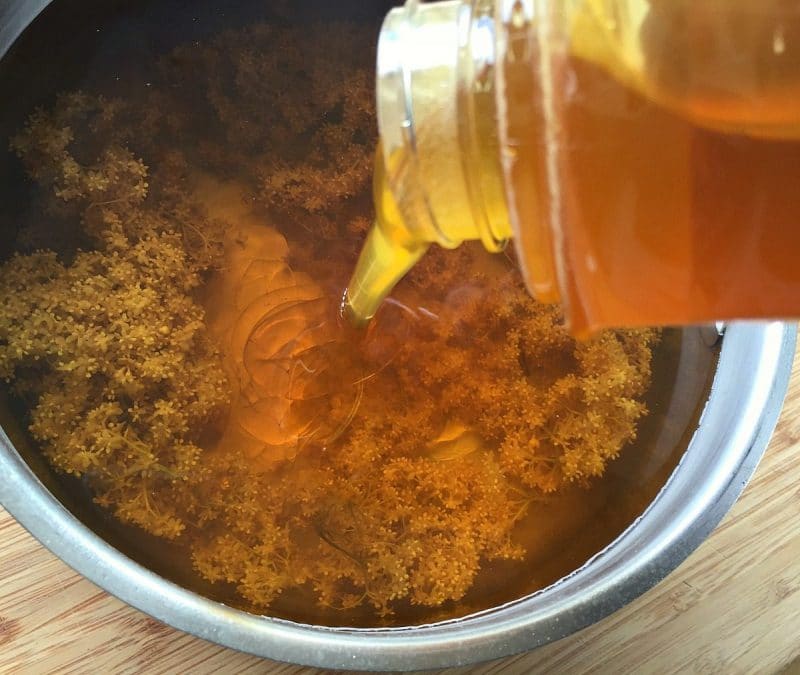 Once the tea is close to room temperature, use a funnel to add it to your fermenting vessel (this one gallon jug with airlock is perfect), flowers and all. You can strain the flowers out if you wish, but I like to leave them in to really get their essence.
Add the lemon juice and raisins, and fill the jug up with cool filtered water, leaving about 3 inches or so of head space at the top. Add the champagne yeast, cap the jug, and give it a few good shakes to combine everything.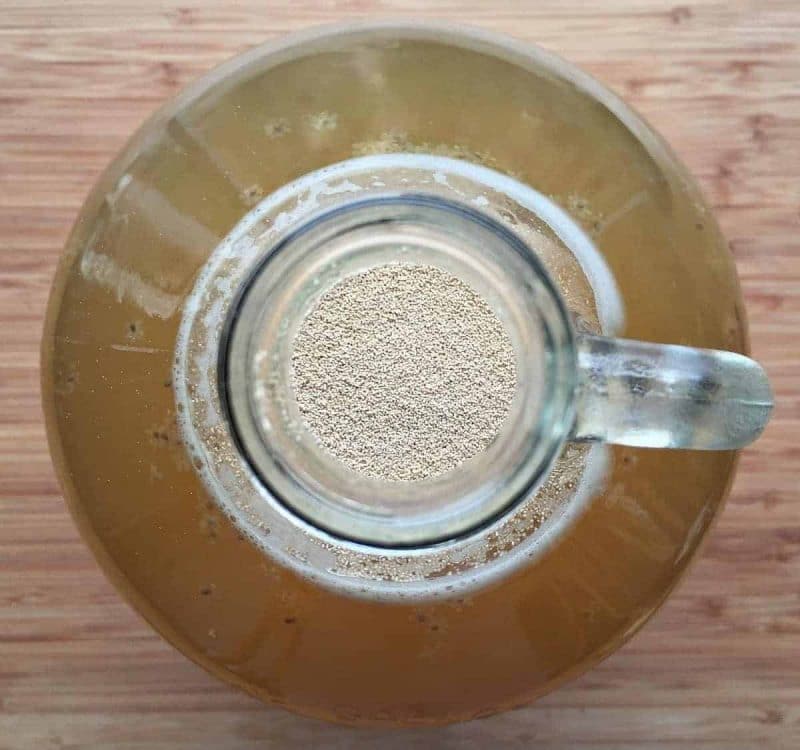 Remove the cap, fill the airlock with water to the line, then place it into the jug.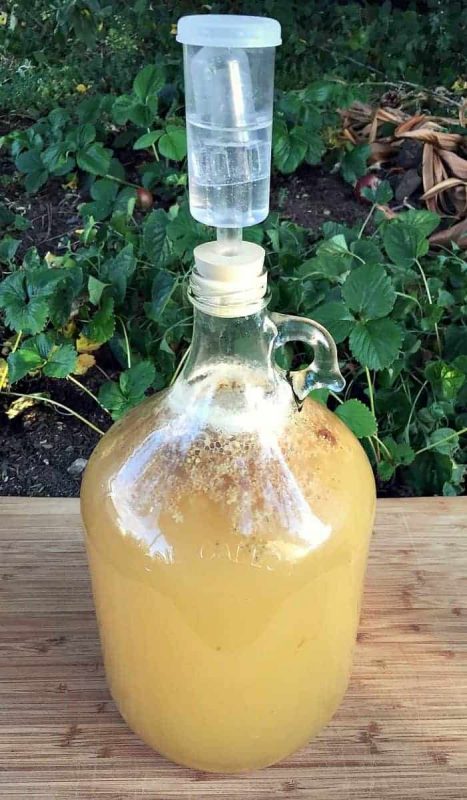 In a few hours, or overnight, you should start to see bubbles. Success!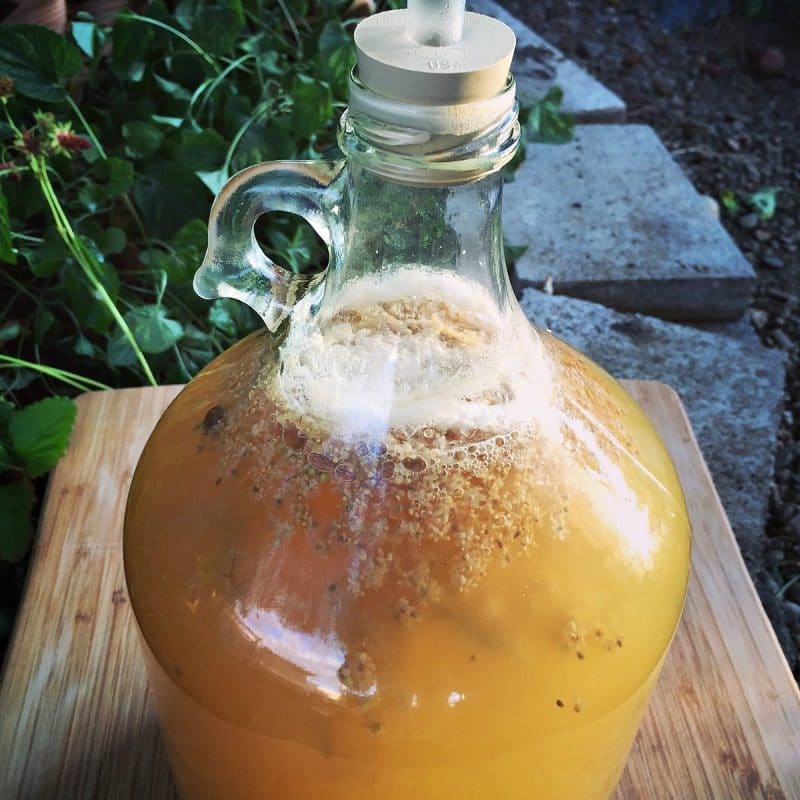 Put in a cool and dark corner of your house. Once the bubbles have almost completely stopped, it's time to bottle. Because of the low amount of honey I used and the warmer summer temperatures, this only took about 3 weeks for me.
Bottle the mead into swing top bottles for the best sparkling results. My post on how to bottle hard cider is a great guide to help you. Let the bottles sit for another 2-3 weeks, then enjoy your lovely sparkling mead!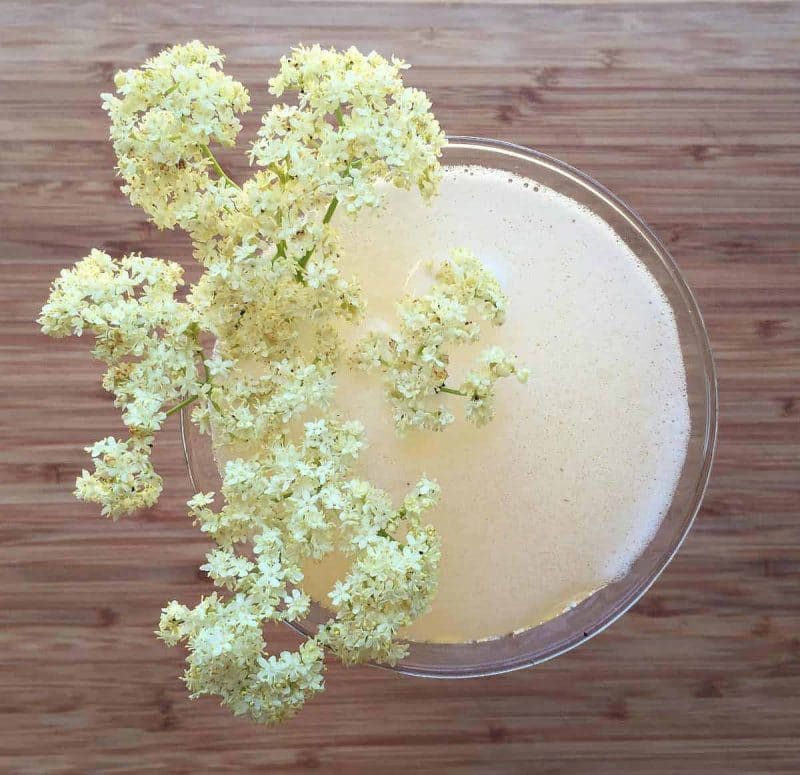 This is a refreshing, low alcohol mead, perfect for a hot summer day! I love the subtle elderflower flavor that it has. Plus, it's gorgeous!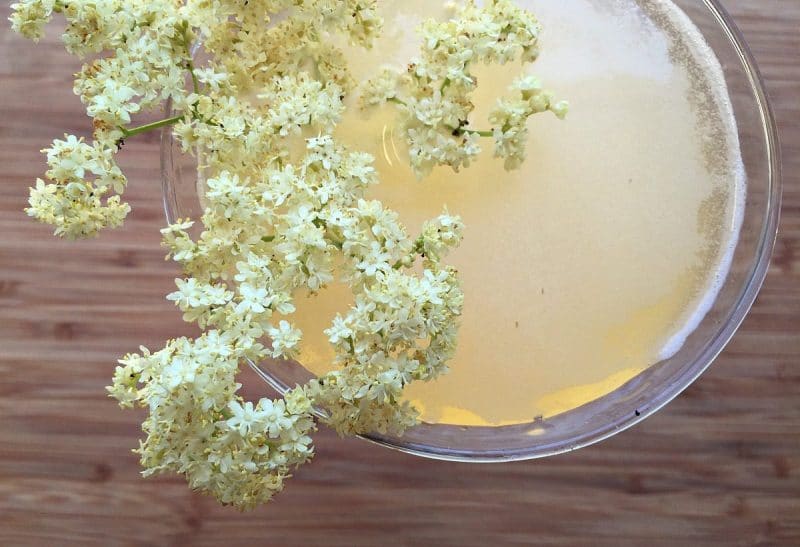 What a perfect way to kick off the summer!
Have you ever done anything fun with elderflowers?
Save
Save
Save