This is Part 2 in my How to Make Hard Cider series, how to bottle hard cider. Check out How to Brew Hard Cider if you still need to brew up a batch. We've waited patiently for 2-4 weeks while our cider has been bubbling away, and now it's time to bottle it.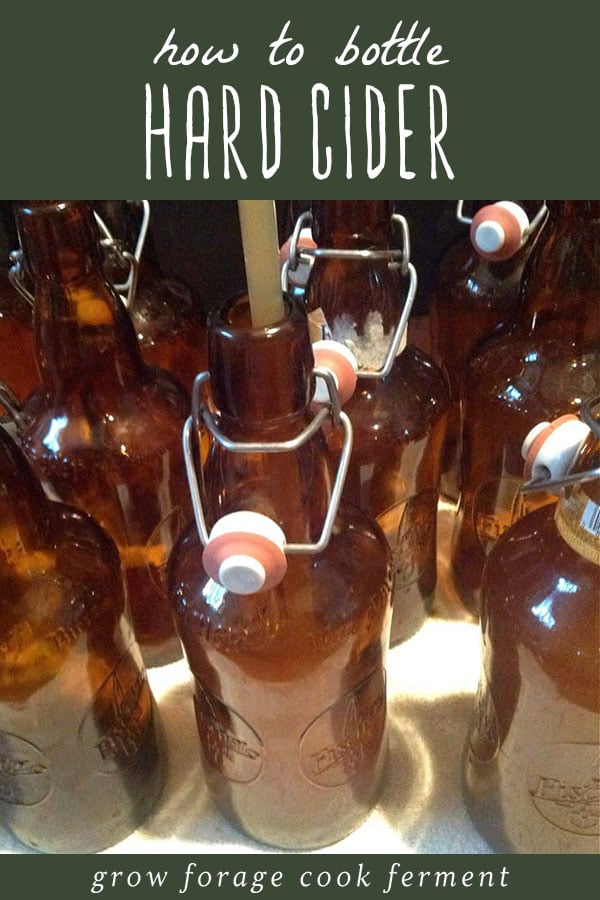 Look at this cool bottle crate Joel made: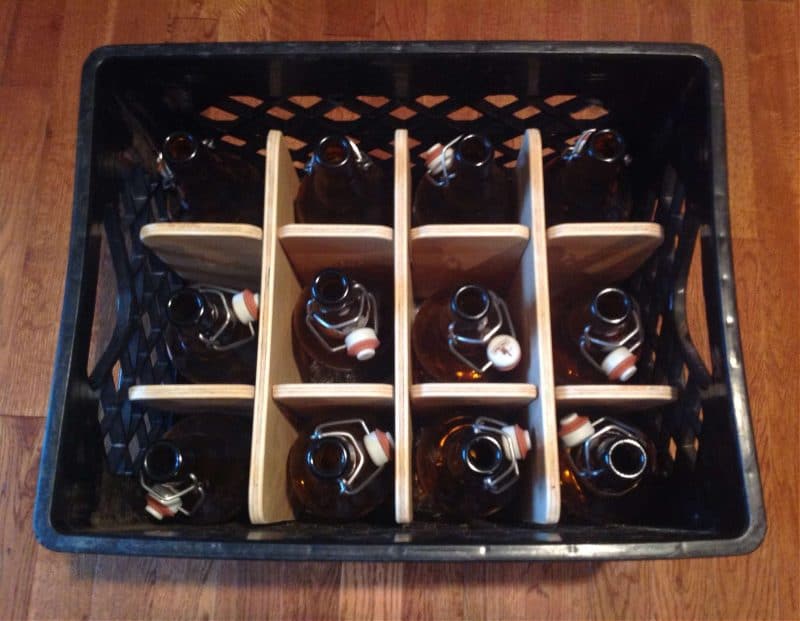 How to Bottle Hard Cider
After the fermentation of your cider has completely subsided (bubbling has totally stopped), it's time to take the hard cider off of the sediment that has formed in the bottom of the vessels.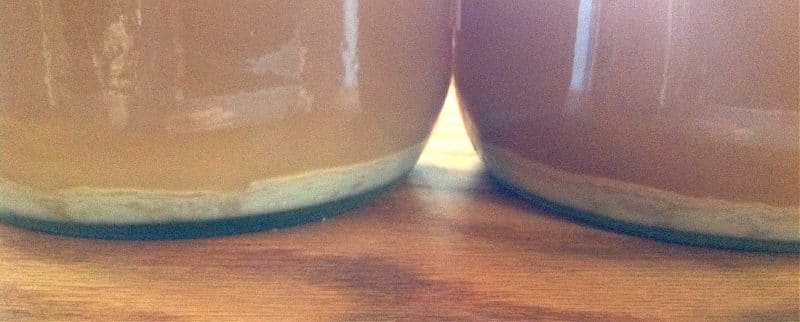 What you choose to use for your bottles is up to you and depends on what you already have available. I like to use bottles that have built in flip top lids (grolsch style), but you can use mason jars, growlers, or even other 1 gallon jugs. It doesn't really matter what you use, but regardless you need to sanitize them, baby!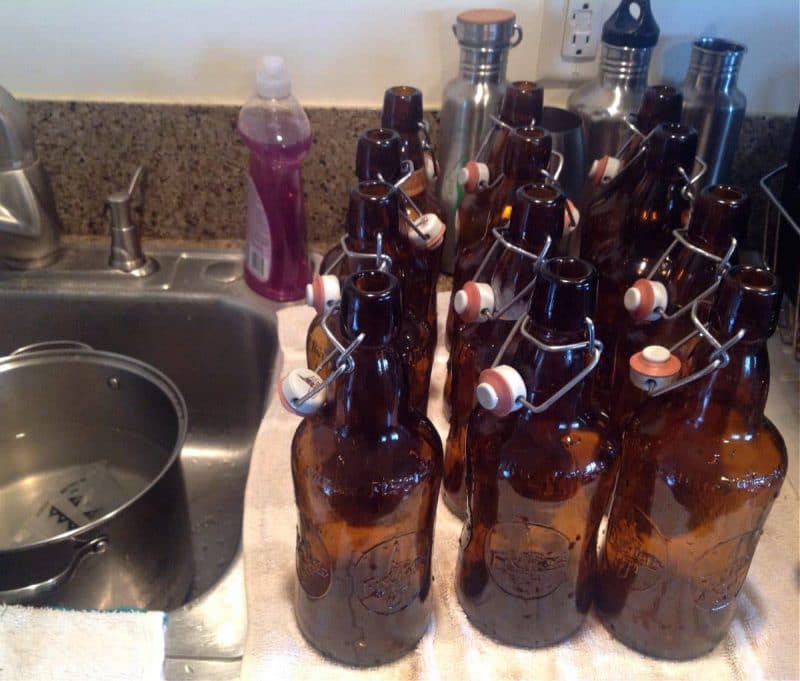 You should already have sanitizer from when you brewed. I always sanitize more bottles than I think I will need, as it's a bummer to be right in the middle of bottling and not have enough ready. You will also need to sanitize your bottling equipment, an auto siphon, tubing, and a bottling wand.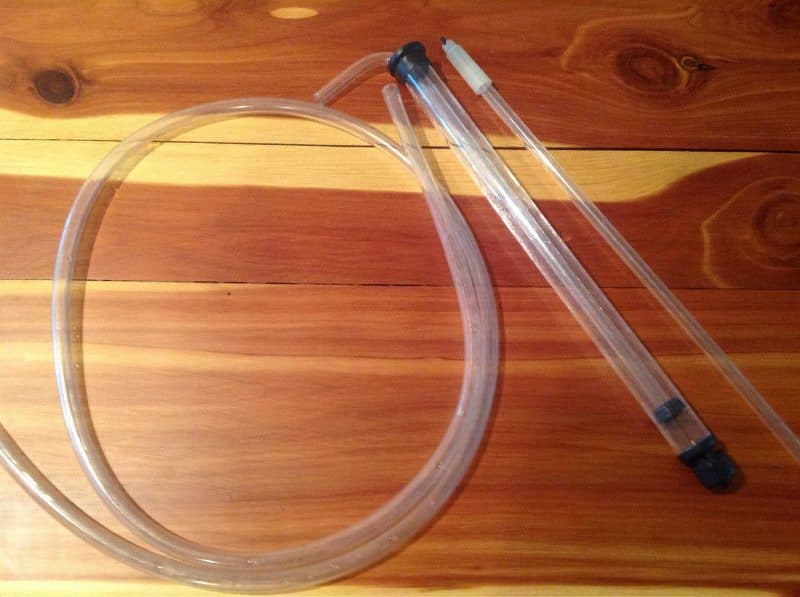 Once everything is sanitized and dry, attach one end of the tubing to the auto siphon and the other end to the bottling wand. Put your jugs of cider onto a counter or table and put your bottles on a towel on the floor. Gravity is your friend while bottling.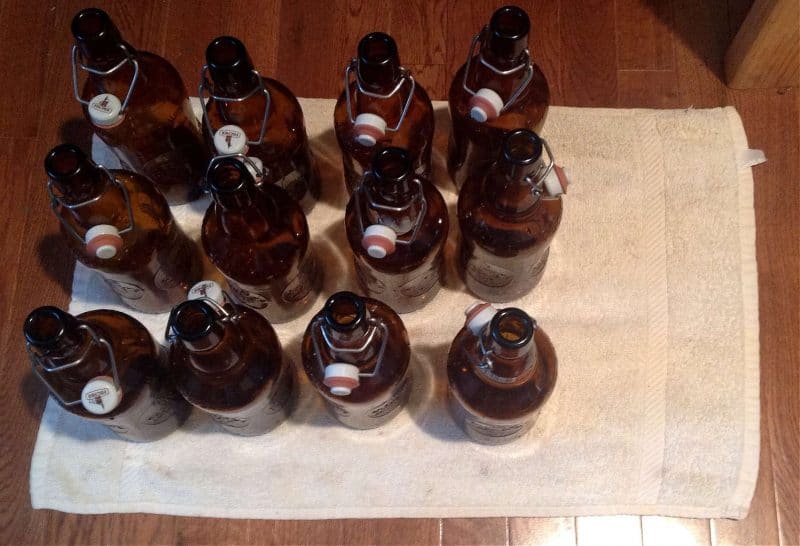 I'm going to warn you right now that this really is a two person job. This is the basic set up that you want. And you get an inside peek into my wonderful kitchen, please excuse the mess :)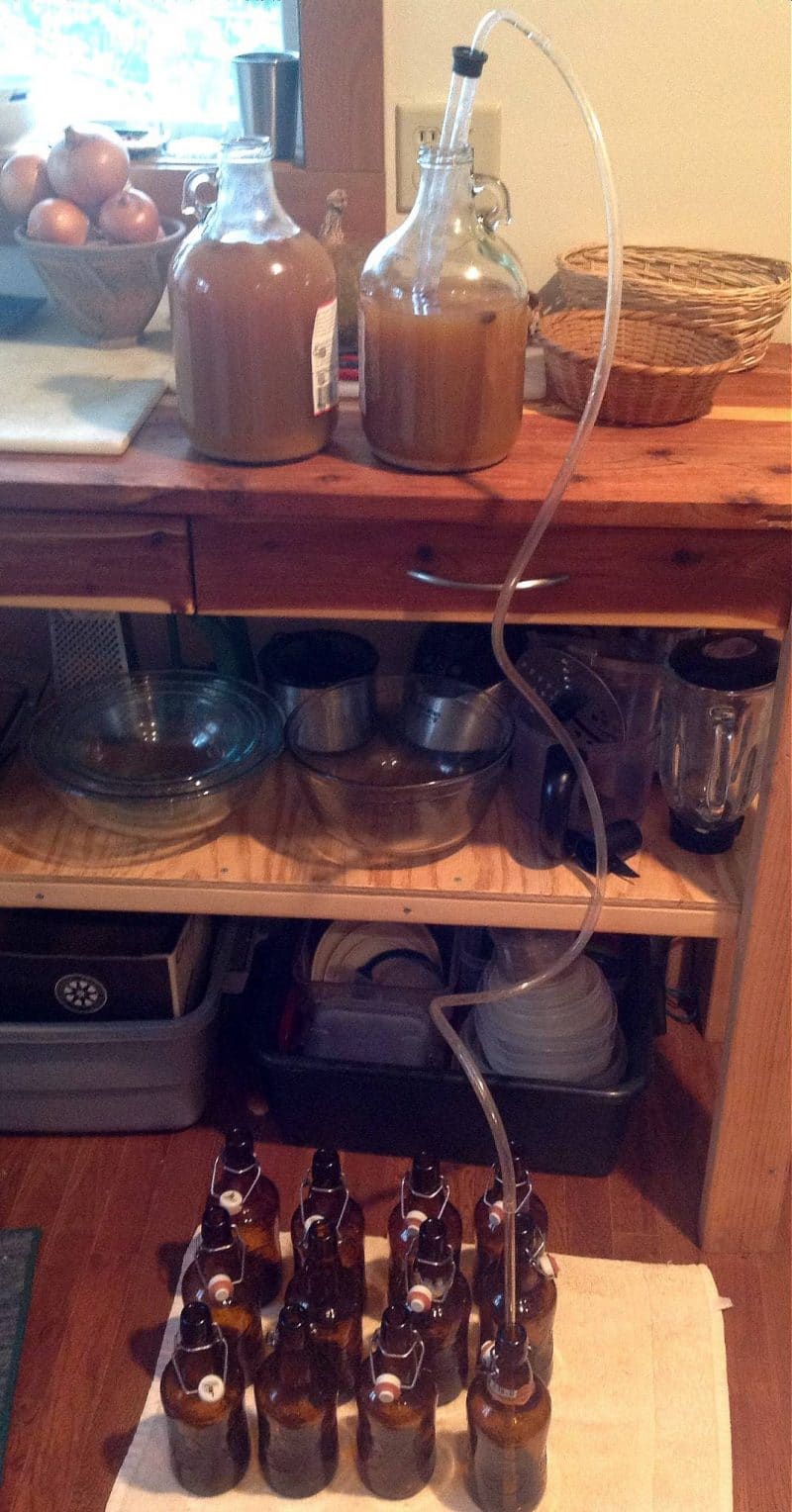 One person mans the auto siphon. Put it in one of your jugs of hard cider without touching the sediment on the bottom.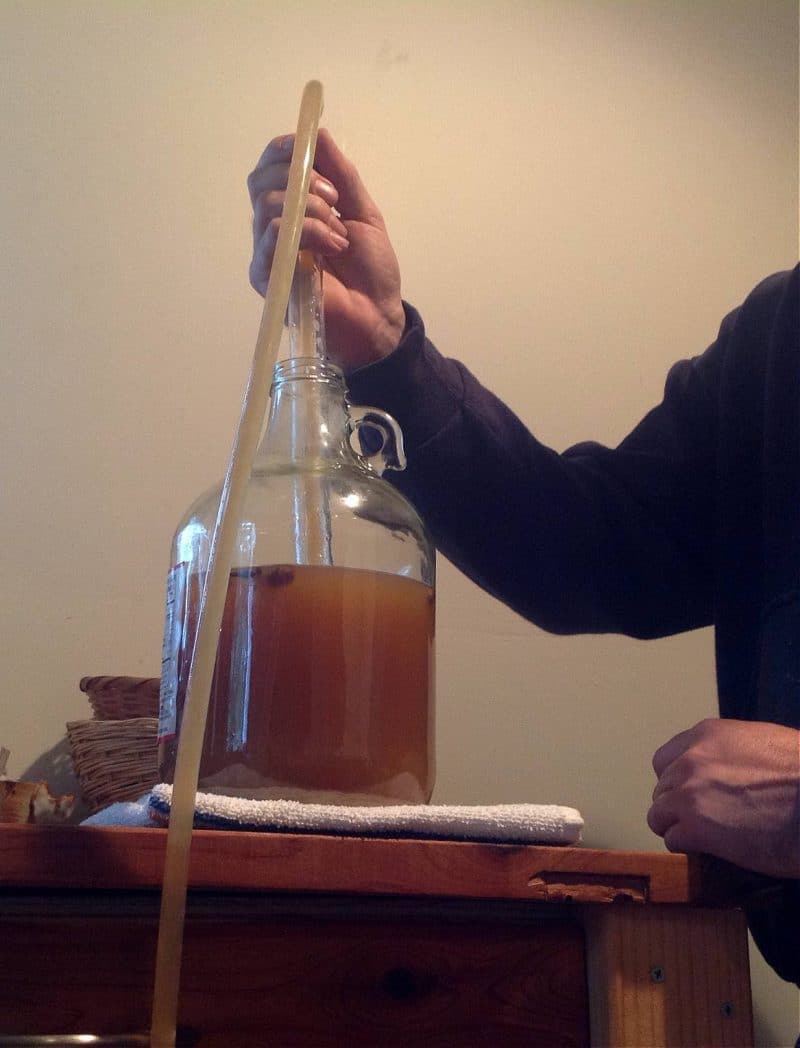 The other person mans the bottles. Put the bottling wand into one of the bottles, all the way to the bottom, pushing down to create flow. Pump the auto siphon a  few times, and the cider should start moving through the tube and into the bottle.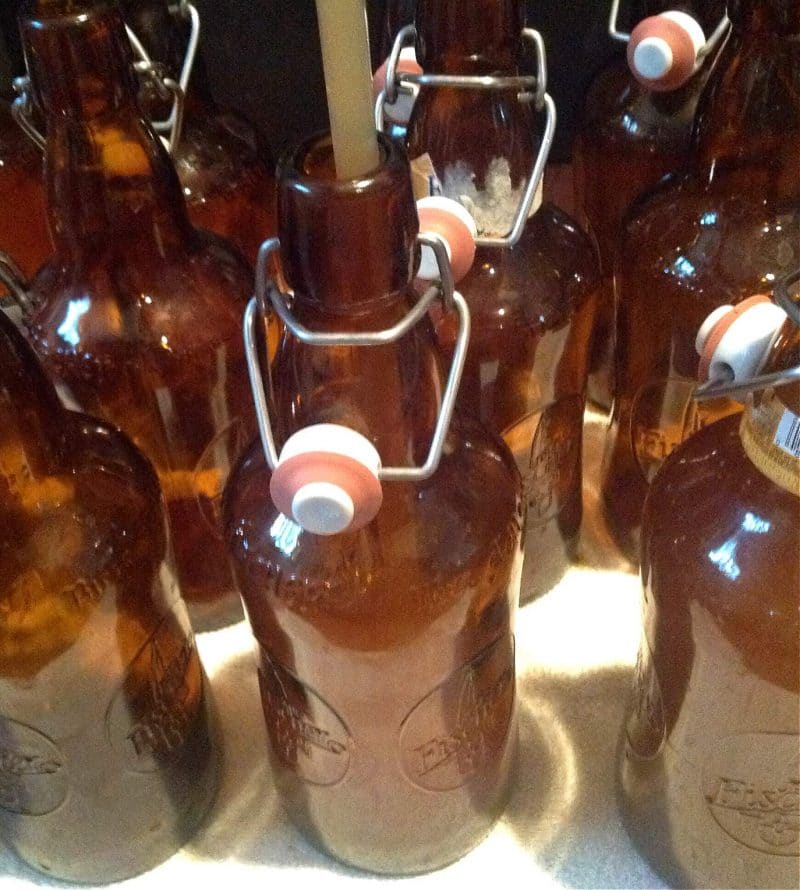 When the cider gets almost to the top of the bottle, pull the bottling wand out and the flow will immediately stop. There should be an inch or so of head space at the top of the bottle, which is what you want. Move to the next bottle and once again push the bottling wand into the bottom of the bottle until it's full. Keep filling each bottle until you've gone through all of the hard cider. For these 2 gallons of cider I got 8 of these bigger size grolsch bottles worth. How many you get all depends on the the size of your bottles, however.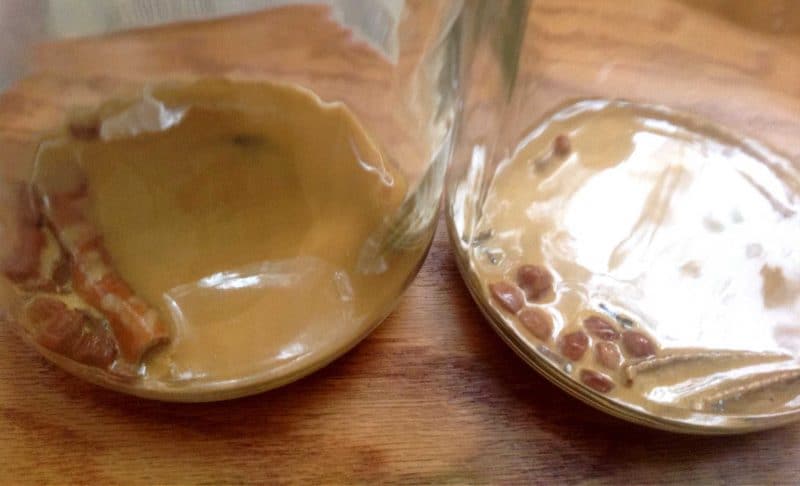 This is what is left in your fermenting vessels, and the main reason why bottling is necessary. You technically don't have to bottle, you could drink right out of the fermenting jug if you'd like, but that sediment can be a little much, although it won't hurt you. Besides, once you bottle the flavor of the cider continues to develop into something even more wonderful. Plus, the sediment makes good compost.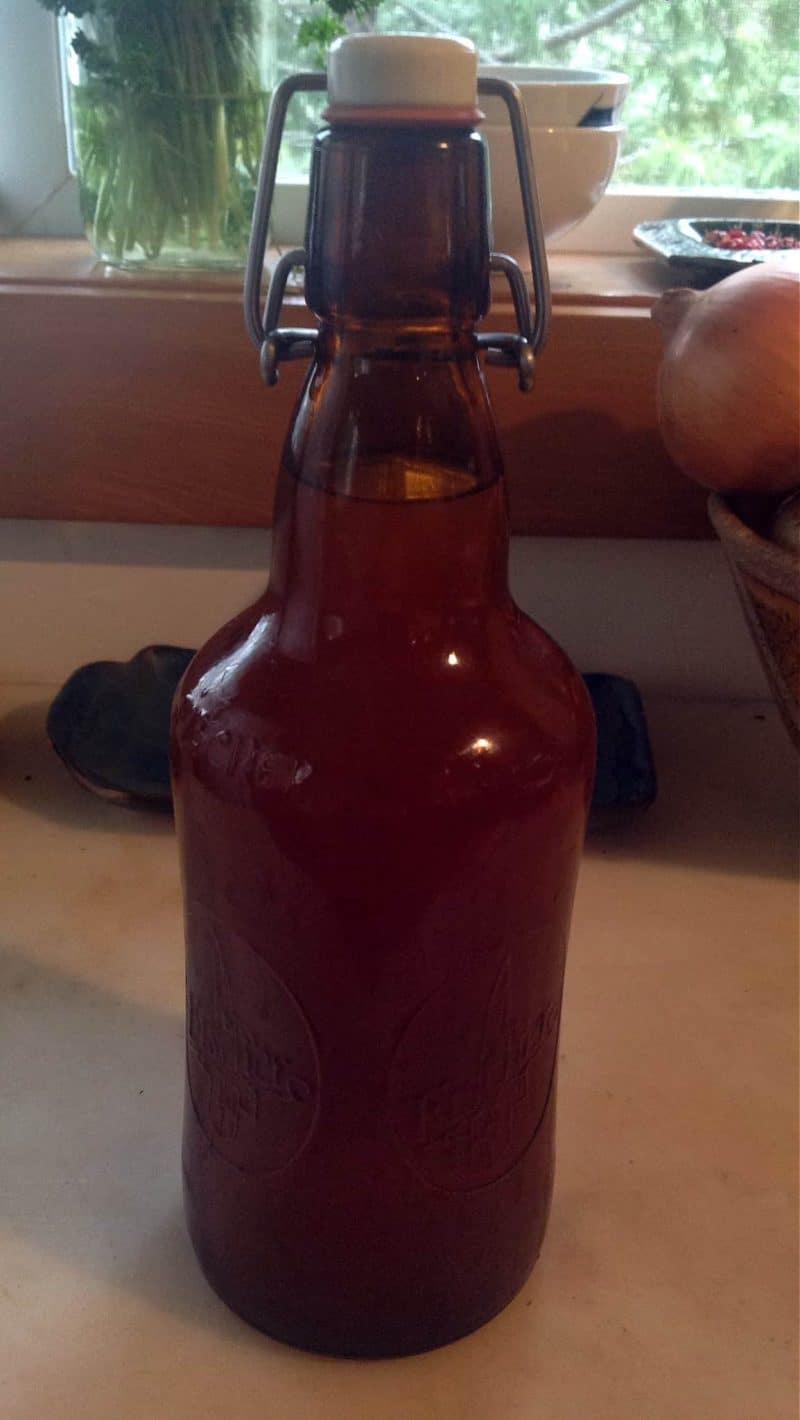 I have to admit, I enjoy the flavor and like to drink it right away, but some people think it to be a little harsh at first. It will mellow with a little time after bottling.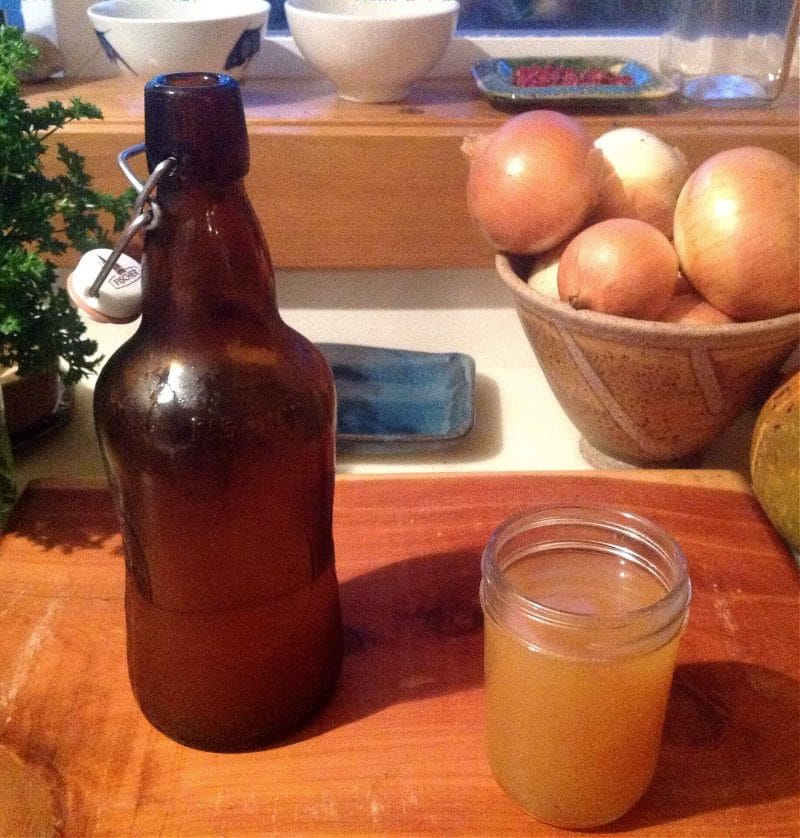 This isn't fine wine, however, and you don't need to wait for more than a week or two. Who has the time (and patience) for that anyways? I say drink up!
This Hard Apple Cider is also pretty tasty when you make Hard Apple Cider Jelly or Mulled Hard Cider with it!
Ready to start your next brewing project? Try using a brewing kit to make your own beer or dive into the world of mead making and brew your first gallon of mead.