You may remember several weeks ago that I made a starter from wild yeast. Once it was bubbling along nicely, I wanted to use it in something (of course). Since I got the wild yeast recipe from Pascal Baudar's book The New Wildcrafted Cuisine, I decided to try one of his foraged brew recipes using it. I already had some dried mugwort that I had foraged recently, so the Mugwort Lemon Beer recipe caught my eye. I love how mugwort smells, and I could see how it would work well in a primitive brew.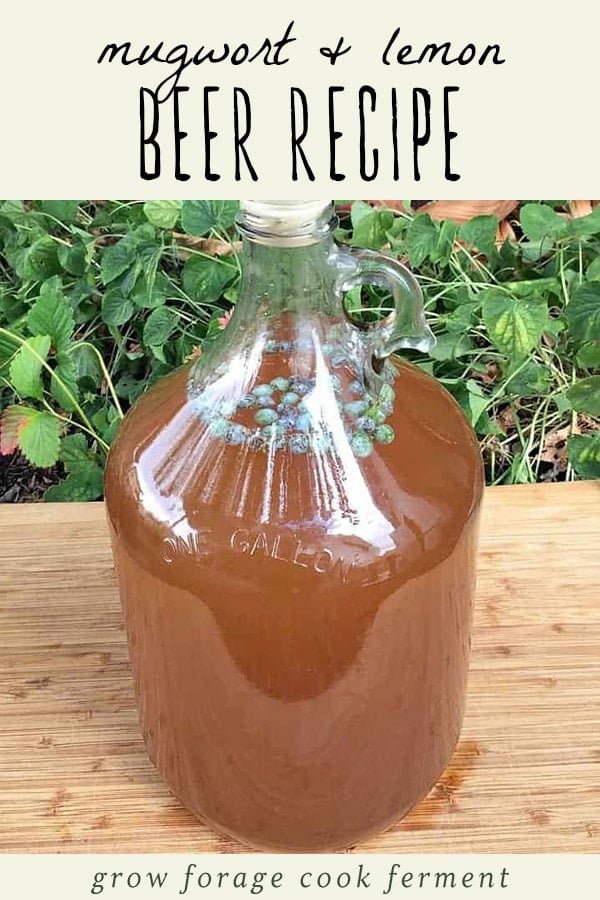 This mugwort lemon beer is such a cool recipe! It's not at all like a traditional beer, which can actually be quite complicated. Honestly, around here we pretty much only brew beer from kits, as it's a much simpler process. This is more of a primitive style beer, though, and is super easy to make.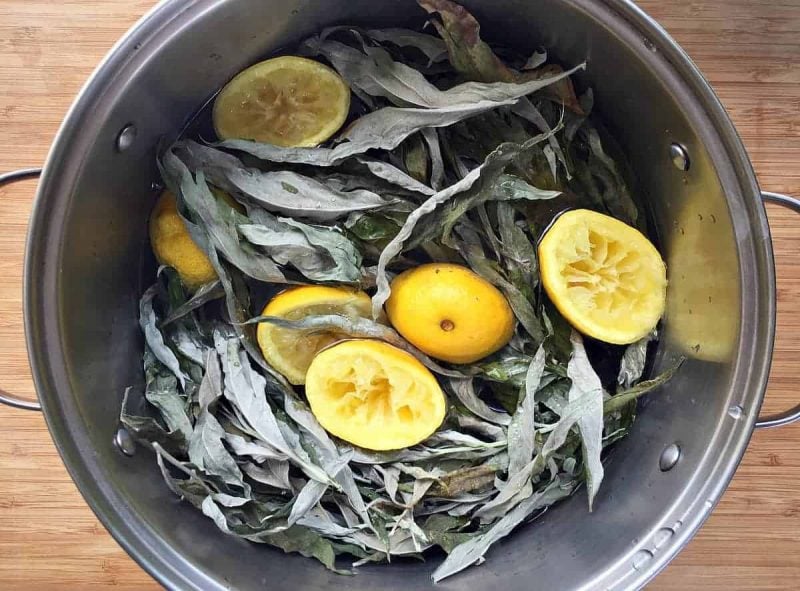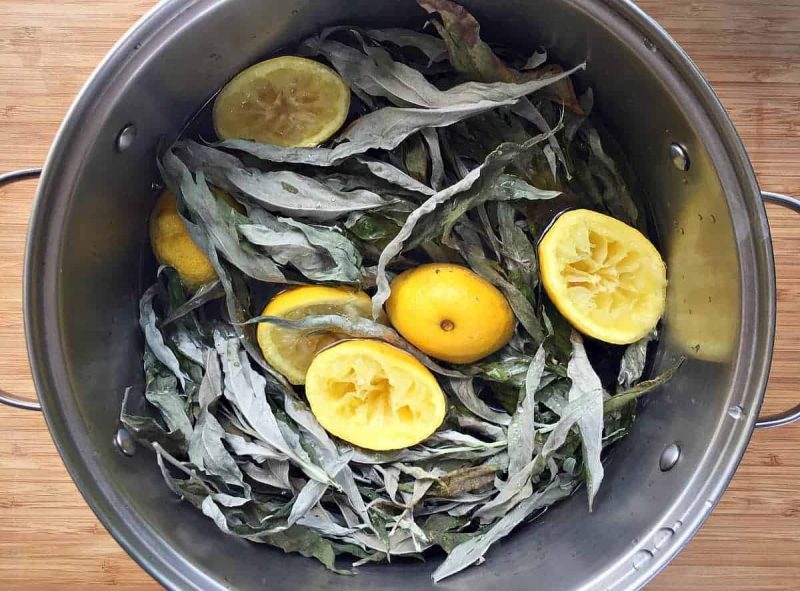 How to Make Mugwort Lemon Beer
The first step with any homebrewing recipe is to make sure that everything is properly sanitized. There are many sanitizers to choose from, but I like to use One Step brand as it's easy to use and relatively non toxic.
A one gallon glass jug and airlock is recommended for this recipe, as are swing top bottles.
Be sure to read my notes below the recipe on how to use the wild yeast starter.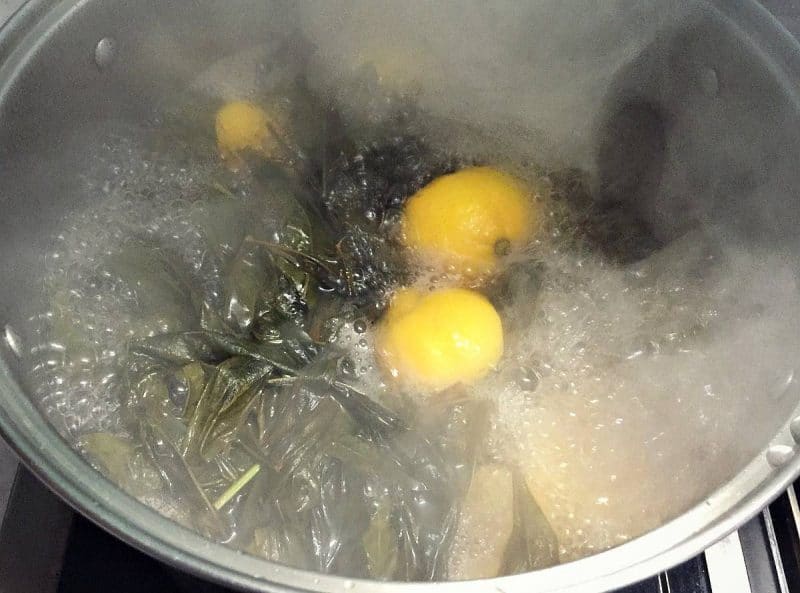 I was given a few tips from Pascal with regard to using the wild yeast starter. He recommended using less brown sugar if you prefer a not so sweet brew, as the wild yeast usually doesn't ferment it all out. I used about 1 pound.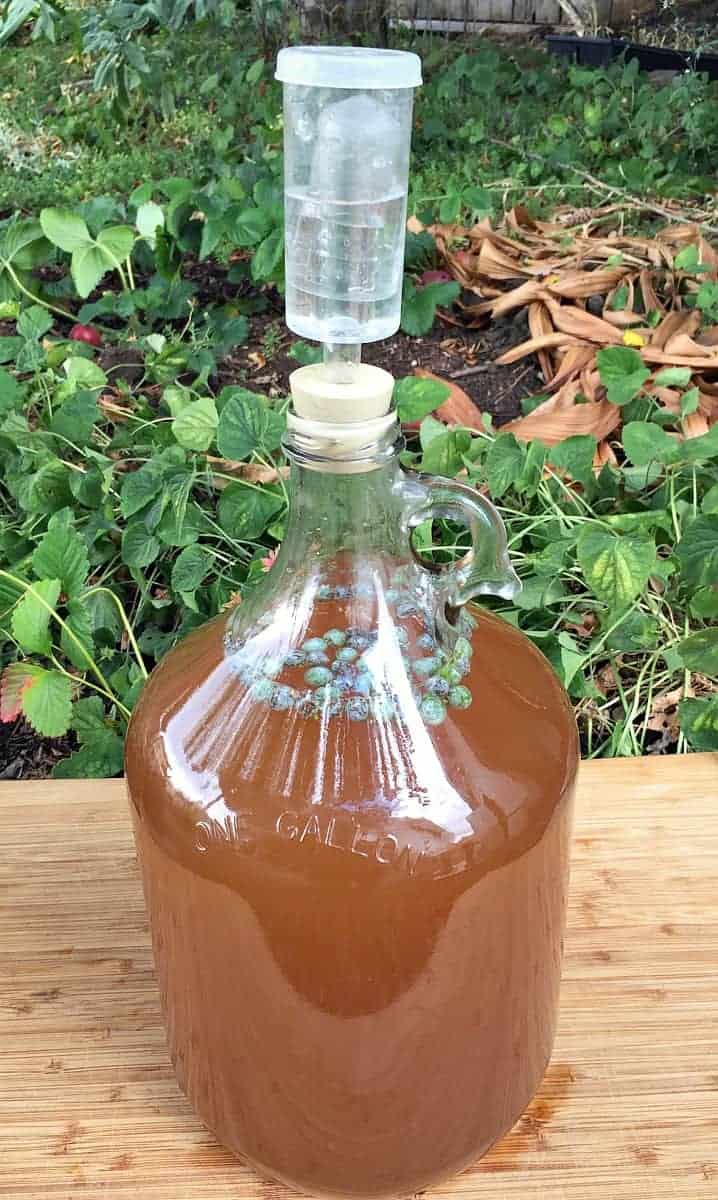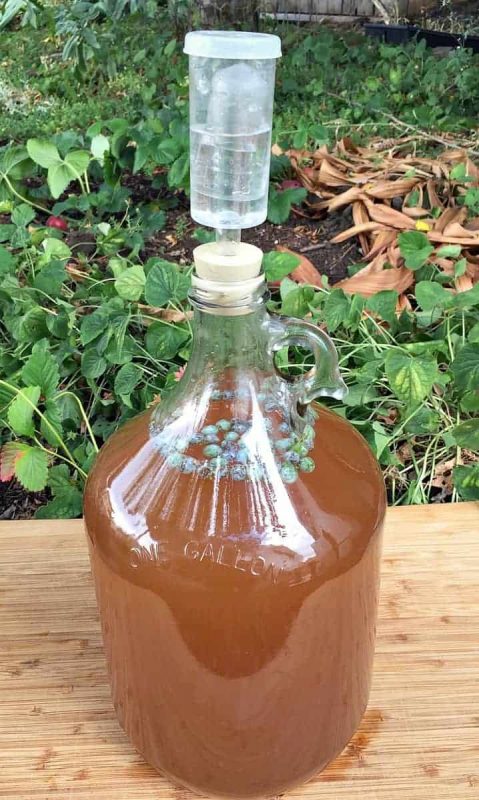 He says to use about 1 cup of wild yeast starter for a gallon of brew. I decided to include a few of the juniper berries from the starter as well in the brew, one because I like the taste of them, and two because I thought it would help the yeast along a bit.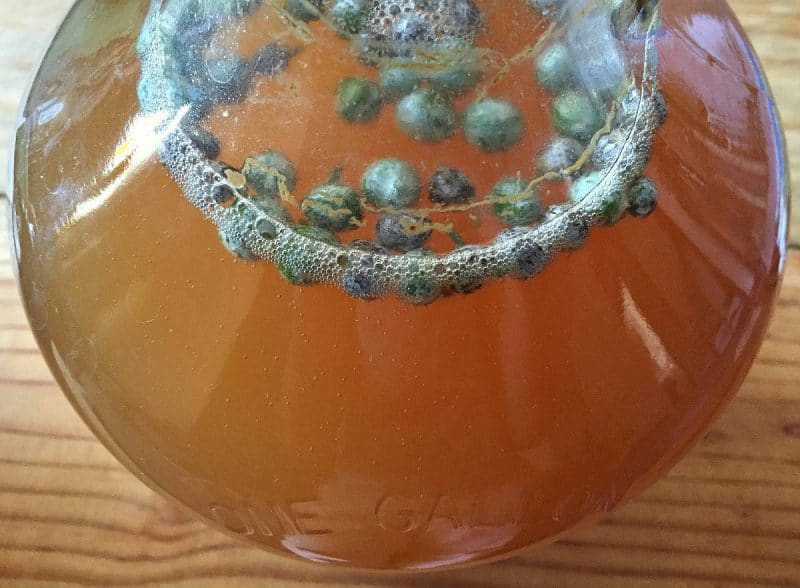 When using wild yeast, the beer should be bubbling away nicely after 2-3 days. Count 10 days after this before bottling. Mine was still brewing quite vigorously after 10 days, possibly because of the addition of the juniper berries, so I waited another week to bottle mine. I also decided not to prime the bottles, as it was still bubbling nicely. The end result was a fizzy and delicious beer!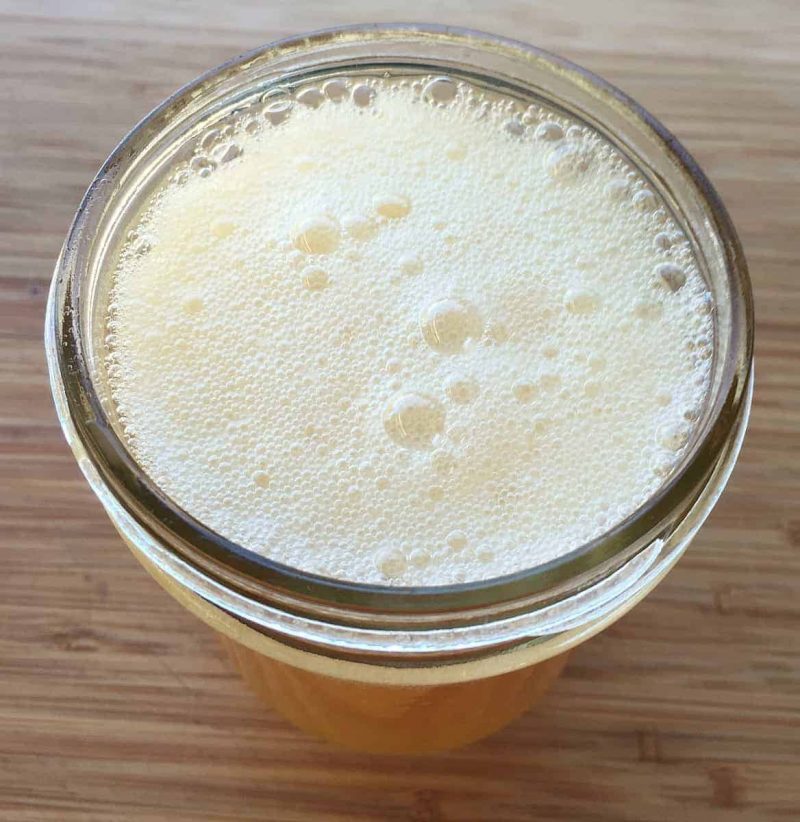 I was so happy with the results of this beer! I will definitely be making this and other brews like it from Pascal's book again. It was fun to use foraged ingredients, and I loved using the wild yeast! The flavor was amazing, and it was also cheap to make. A winner in my opinion!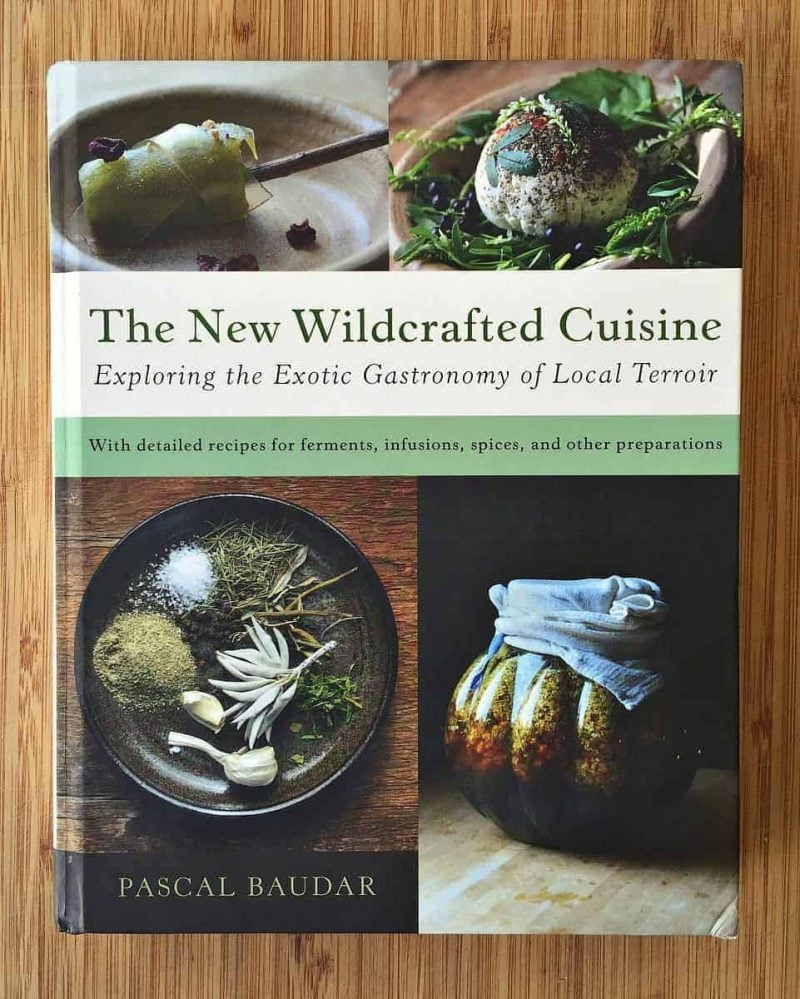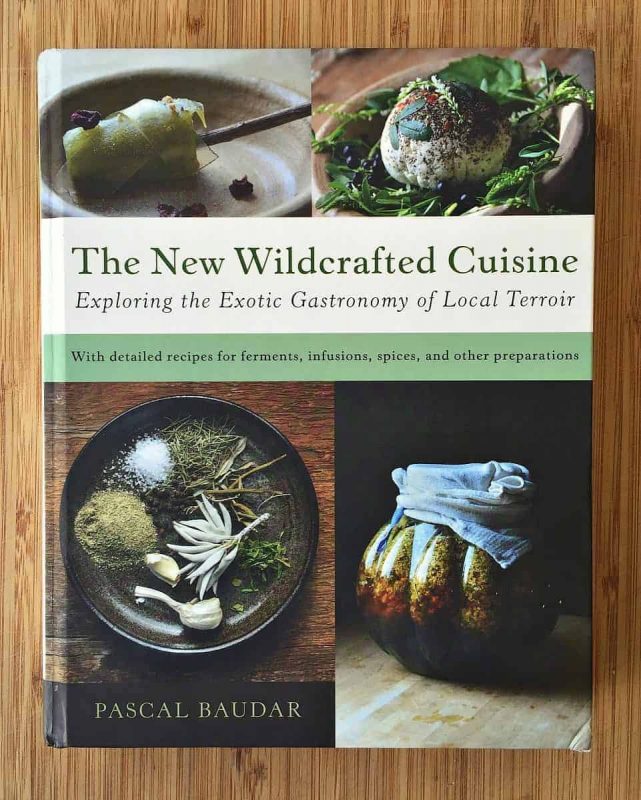 The New Wildcrafted Cuisine is such a cool book with so many amazing recipes. Its main focus is foraging and wildcrafting, but there are also many fermented recipes as well. Totally my kind of thing, and I think that you will love it!
---
More Homebrewing Recipes
Ready for your next brewing adventure? Try one of these tasty recipes!
---
Mugwort Lemon Beer Recipe
Brew a primitive mugwort lemon brew with foraged ingredients. This home brew is easy to make and so delicious! Mugwort is easy to forage for, smells delicious, and is a great herb to use in a homemade beer recipe
Instructions
Mix the water, mugwort, and brown sugar in a large pot. Cut and squeeze the lemons into the pot. Bring the solution to a boil; let it boil for 30 minutes.

Place the pot into a pan of cold water; cool to 70°F (21°C), then add the yeast.

Strain the brew into your fermenter. Position the airlock or cover the fermenter with a paper towel or cheesecloth. Let the brew ferment for 10 days.

Siphon into beer bottles and prime the bottles with 1/2 tsp brown sugar for carbonation. Close the bottles and store somewhere not too hot. The beer will be ready to drink in 3 to 4 weeks.
Nutrition
Serving:
8
ounces
|
Calories:
130
kcal