With all the mead and hard cider brewing that I've done, up until now I've never tried cultivating my own yeast. With the effort that's involved and the cost of high quality honey, I never wanted to risk tainting my brew with who knows what kind of random yeast that might be floating by. It can create off flavors, some so bad that you end up with something totally undrinkable (the horrors!). But, it can also produce wonderful and complex tasting brews, and for this reason I always knew that I would try it someday. Besides, this is how people have done it for centuries, before commercial brewing yeast was ever available. I'm always one to do things from scratch the hard way, not for punishment, but because I thoroughly enjoy the process (and because it makes things taste how they're supposed to). So, when I received a copy of Pascal Baudar's new book, The New Wildcrafted Cuisine, and saw a recipe for cultivating your own wild yeast, I knew I had to try it! Here is how to make a wild yeast starter.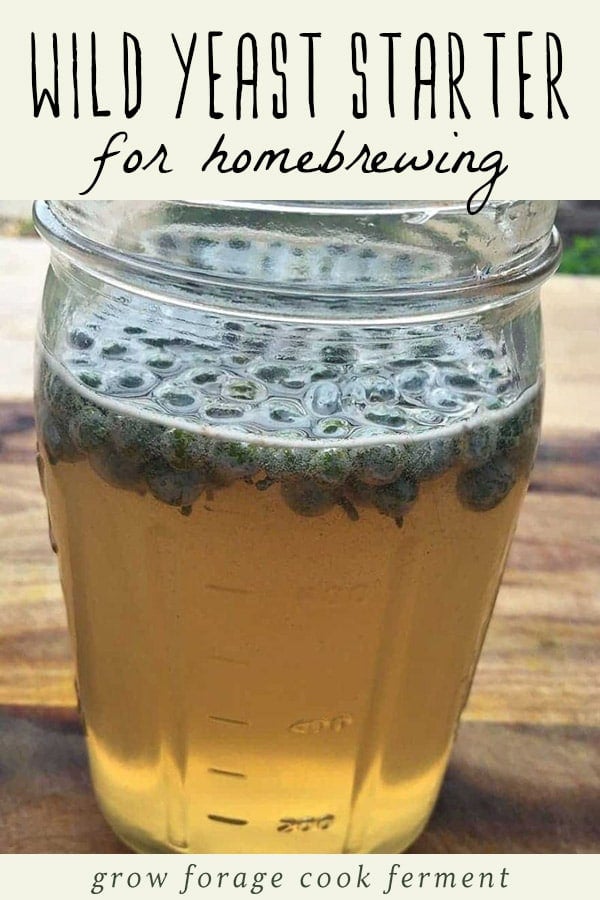 I'm going to start off by saying that if you haven't checked out Pascal's book, The New Wildcrafted Cuisine, I suggest that you do! It is a tome of great information on foraging and all of the wonderful things that you can make with your foraged ingredients. The recipes in this book sound intriguing, such as Acorn Pancakes, Pickled Unripe Black Walnuts, Nasturtium and Watercress Hot Sauce, and Primitive Gourmet Crackers. He also has multiple recipes for wild homebrews and sodas, one of which I'm planning on making using this wild yeast starter.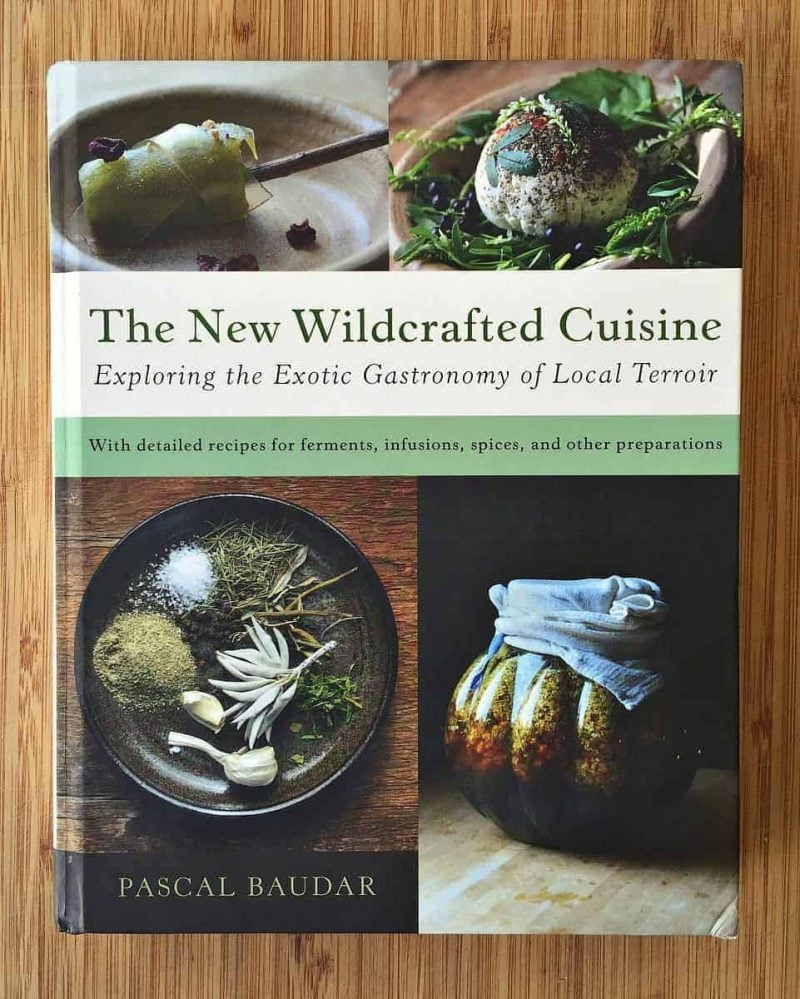 The first step in making a wild yeast starter is to gather some berries or fruit that have a natural coating of wild yeast. Pascal recommends using juniper berries, elderberries, wild grapes, blueberries, or figs, among others. I would guess that Oregon grape berries would work as well.
I chose to use juniper berries, mainly because I knew where some were located and because our elderberries aren't in season yet. These had a gorgeous white bloom on them, indicating wild yeast.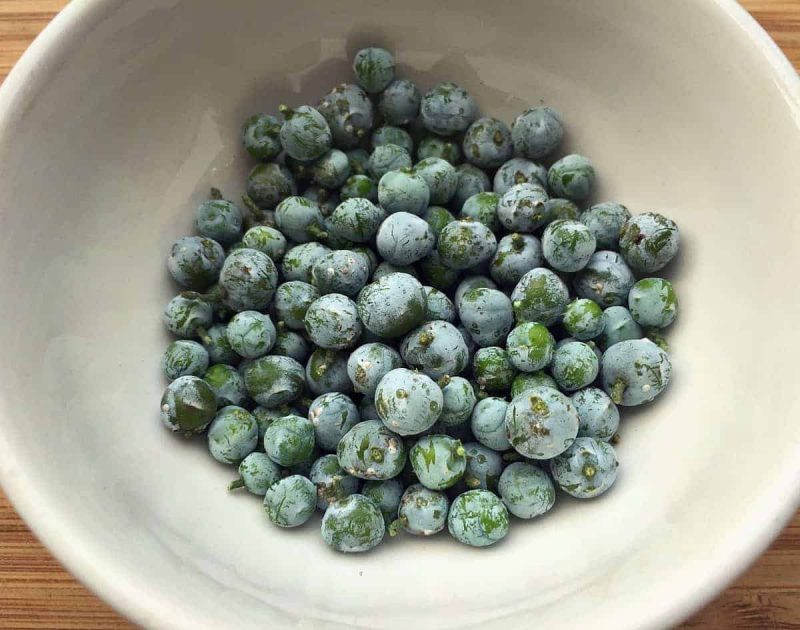 After you've collected your wild fruit, make a sugar solution with a ratio of approximately 1/4 sugar to 3/4 water, and put into a super clean jar with the berries or fruit. I made mine in a quart sized jar.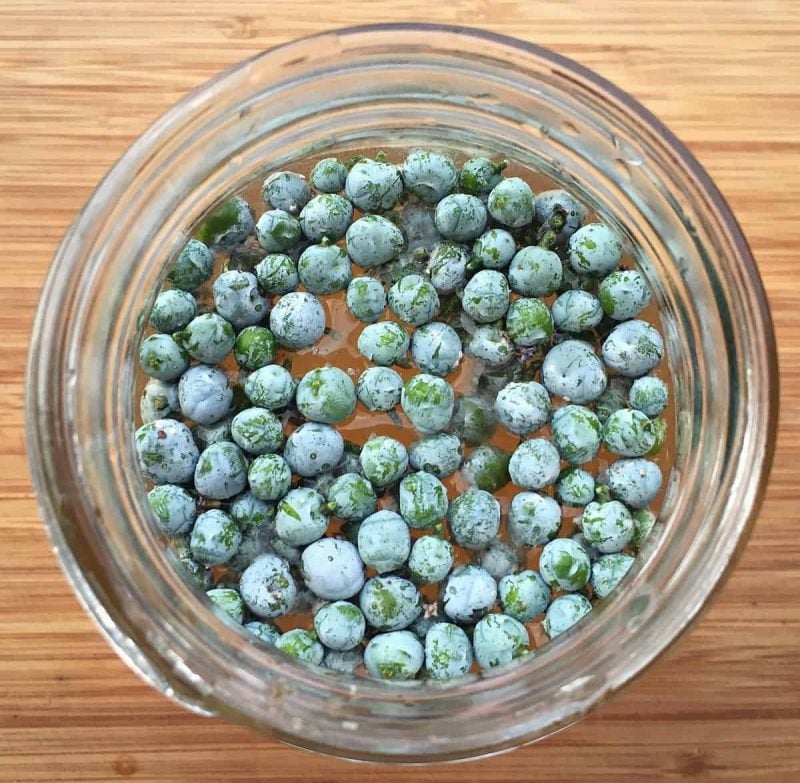 This looks very similar to the smreka (fermented juniper berry soda) I attempted back when I talked about foraging for juniper berries. That did not turn out well, as it developed an off flavor pretty quickly. For this starter, I decided to use an airlock system (like Fermentools or a Ferment'n kit), in hopes of keeping it a little more pure. You could just cover it with a cloth and rubber band, though.
Put it in a warm and dark place, and stir or shake it three to four times a day. Within four to five days, you should start seeing some bubbles! Make sure you smell it as well, and if it has a bad odor, then don't use it.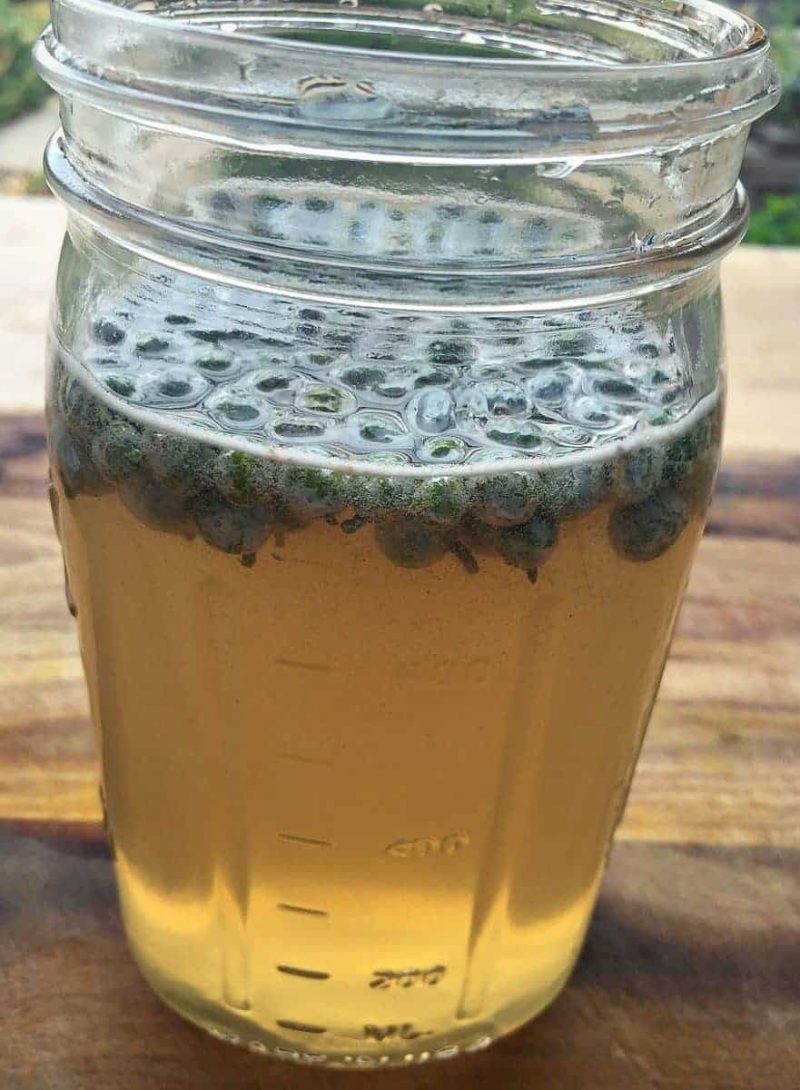 Pascal says that the large quantity of yeast on the types of fruits listed above almost always insures a successful fermentation, and that his method is almost 100 percent effective.
Mine got really bubbly around day five, and is now ready to be used in a wild homebrew. I used this starter in a Mugwort and Lemon Beer Recipe and it turned out great!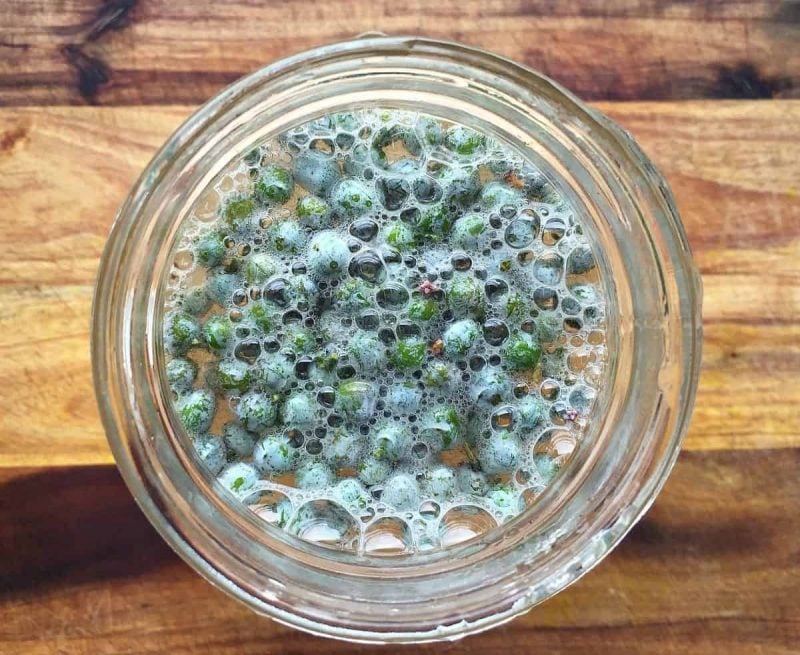 Besides alcoholic brews, this starter can also be used to make homemade natural sodas, or even as a way to get a sourdough starter going. Generally less sugar is used when using a wild yeast starter versus commercial yeast for homebrewing, as wild yeast can't survive in higher alcohol concentrations. This means that it will be a lower alcohol brew, which sounds great for a hot summer day!
I'm really excited to use my wild yeast starter! Have you ever brewed with wild yeast?
Save
Save