One thing is for sure, we are fully into the foraging season now. I'm starting to get really excited for all of the wonderful foraging that will be happening soon, especially berries! In this post I will be talking about foraging for Oregon Grape, which isn't technically a grape at all, but a bush in the barberry family that has edible berries and medicinal properties.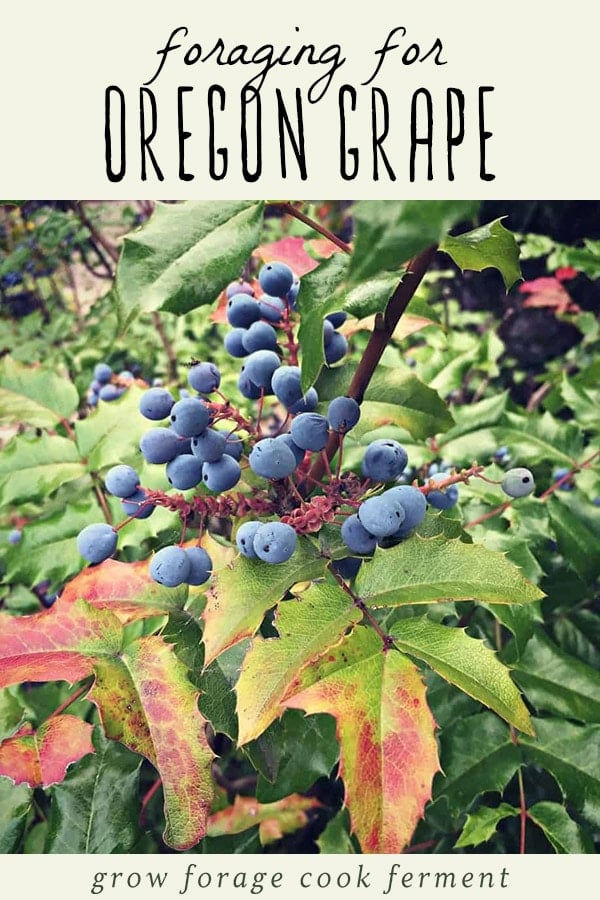 ---
Wildcrafting Weeds
If you want to learn more about the edible and medicinal weeds that surround us and how to use them, check out my eBook: Wildcrafting Weeds: 20 Easy to Forage Edible and Medicinal Plants (that might be growing in your backyard)!
Gather & Root Online Foraging Course
My online foraging course is a great way to learn about wild edible and medicinal plants! Sign up to learn more about the gather + root online foraging course here.
---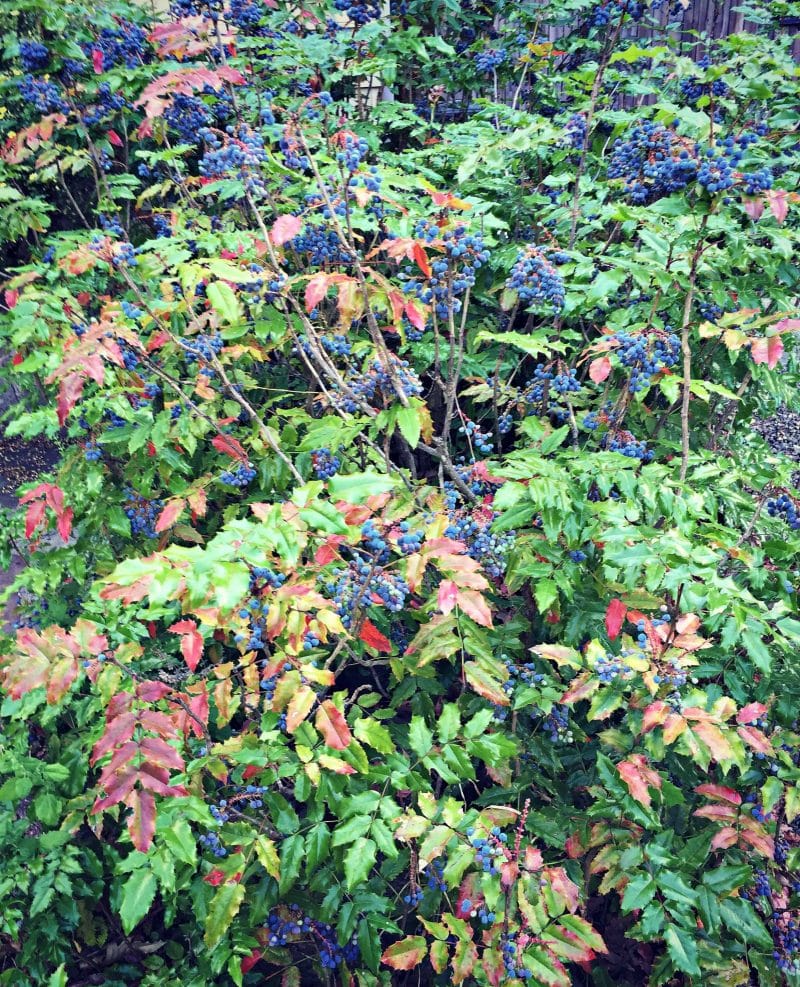 Foraging and Identifying Oregon Grape
Oregon Grape (Mahonia spp.) is native to Oregon (hence the name) and other western states.
It is in the barberry family and has spiny leaves similar to hollies. It is sometimes called Oregon grape-holly, although it's not a grape or a holly!
There are several different species of Oregon Grape, the tall and the low seeming to be the most common.
The tall variety (Mahonia aquifolium) is what is most commonly used in yards for landscaping purposes, and we even have some in our yard.
The low variety (Mahonia nervosa) can be found out in the woods fairly easily as it tends to be more wild.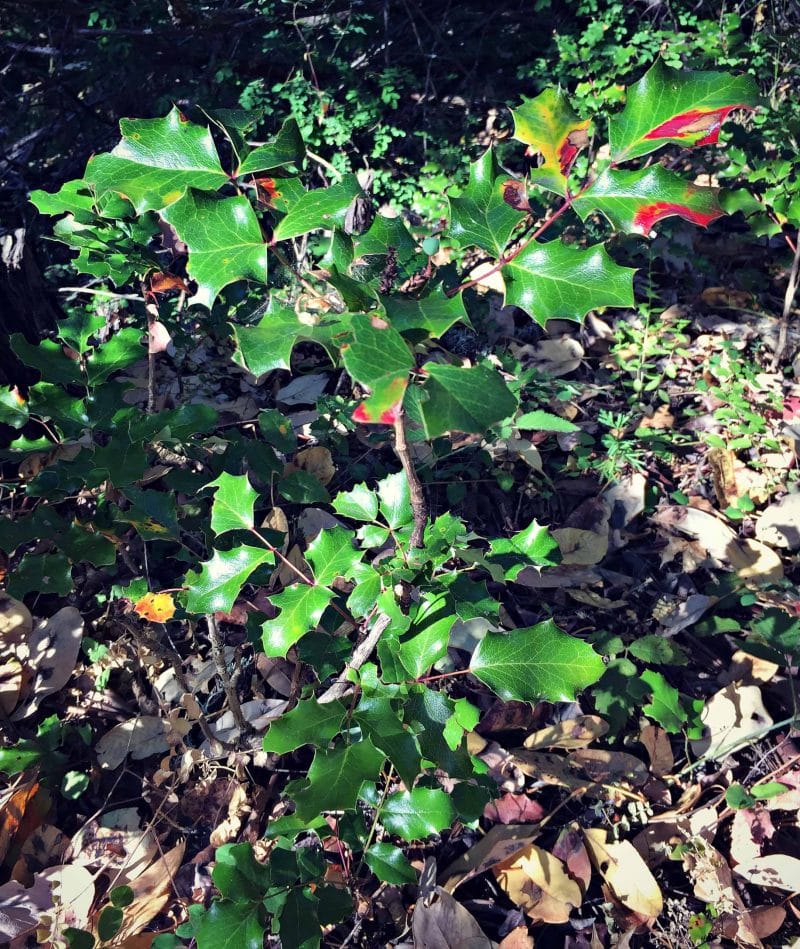 Oregon grape berries are not grapes nor do they taste anything like grapes. In fact, they are very tart, but edible nonetheless. They ripen from late June through August, depending on your location.
The berries themselves actually look quite similar to juniper berries, which also have a whitish "bloom" coating.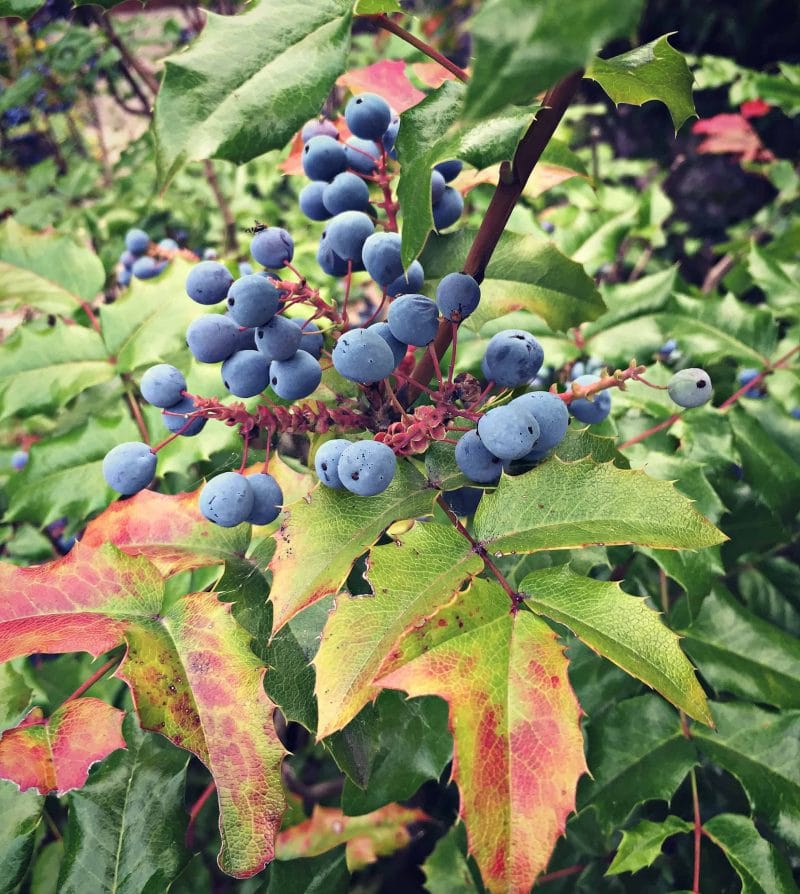 Harvesting and Using Oregon Grape
The best way to use the berries is to make jam, pie or wine. Anything where sugar is added! I'm thinking an Oregon Grape mead would be quite nice.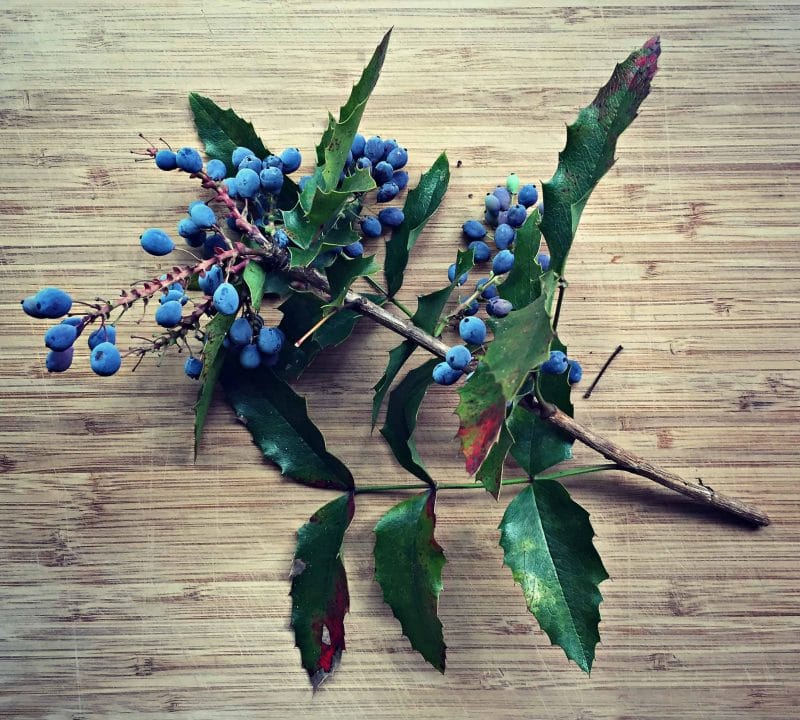 Even with the spiny leaves the berries come off their stems quite easily, which is nice. It didn't take long for me to get a small bowl full.
Oregon grape is on the United Plant Savers plants to watch list, so care needs to be taken when harvesting. Never take the entire plant and be mindful that you are leaving enough for it to reproduce.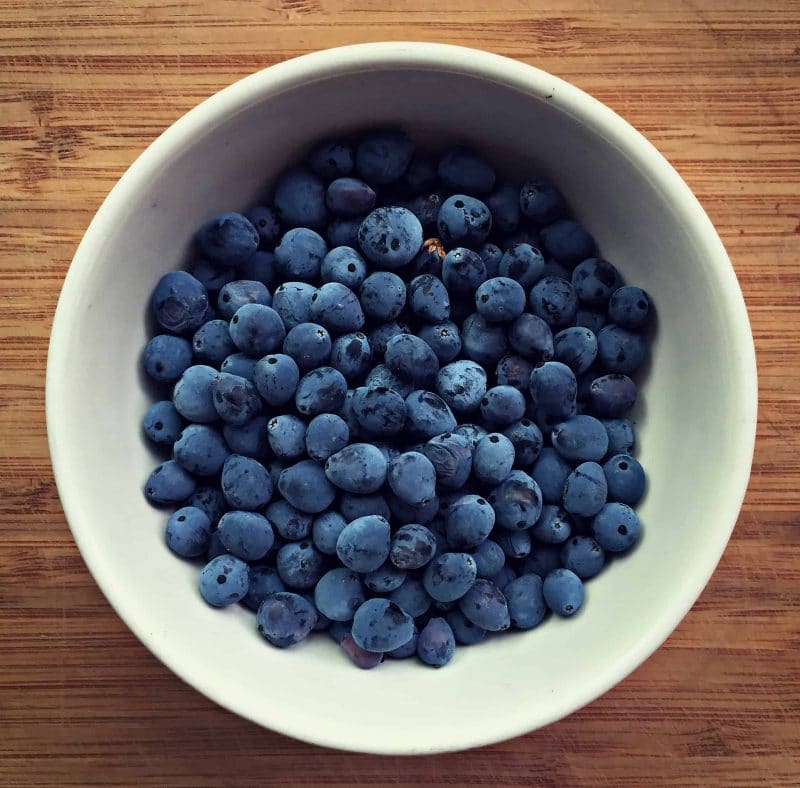 Medicinal Uses of Oregon Grape
Besides having edible berries, Oregon Grape is also well known as a medicinal plant.
It contains the compound berberine, which is mainly found in the roots and bark of the plant. Berberine has antimicrobial, antiviral, antifungal, and antibiotic properties.
Berberine is also the main medicinal coupound found in goldenseal root, and Oregon grape root can be used similarly.
In the low wild variety you can pretty much only get berberine from the roots, but in the tall variety the stems are much larger so you can shave off the bark to access it. It has a noticeable yellow color.
You can use the roots and stems to make a tea, tincture, oil infusion, or salve.
If you don't live in western states or can't seem to find any wild Oregon Grape in your area, you can always order the root from Mountain Rose Herbs.
For now, though, I'm going to think about what to do with these awesome berries!
There's a lot more where these came from, and I'm thinking maybe a jam. I would also love to play around with using the roots and stems in a tea or oil infusion for salve.
What a wonderful and highly useful plant!
More Wild Fruity Flavors to Forage in the Summer