Making homemade herbal medicine is so empowering. For each project I do, by the end all I want is to learn more. I have always wanted to learn how to make a tincture, but figured that it was difficult. As it turns out, it's actually quite easy! You may have heard me mention once or twice that I'm taking the online Intermediate Herbal Course at the Herbal Academy. I took the Intro Herbal Course last year and thought it was great, and I wanted to expand my knowledge more. I've learned many cool things this time around, including how to make a tincture!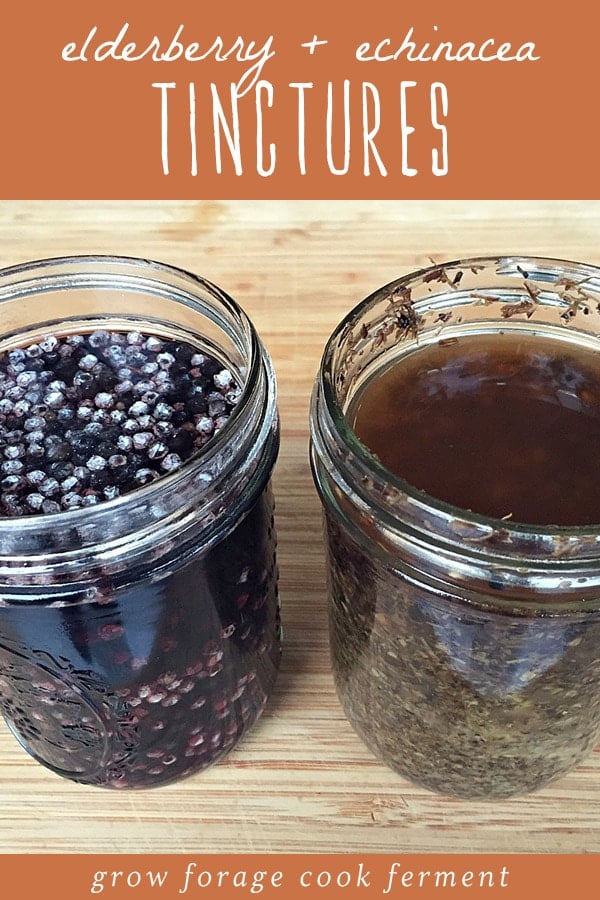 Since cold and flu season is happening whether I want it to or not, I decided to make two different tinctures that I commonly use during this time of year: elderberry and echinacea. I had a bunch of foraged elderberries that I dried, and I thought this would be the perfect use for them, and echinacea root is an old standby.
Elderberry & Echinacea Tincture Recipe
This makes two separate tinctures. The amount of dried herbs and alcohol you use depends on the size jars that you want to use for tincture making. I used pint jars, so approximately one cup of each herb (more or less) and one 750ml bottle of vodka.
Ingredients
dried elderberries (can also use fresh if you have access to them)
80 proof vodka
2 jars with lids
Directions
Fill your jars 1/2 – 3/4 full with the dried herbs, then completely cover them with the vodka. I had more echinacea root than elderberries, so it will probably end up being a stronger tincture.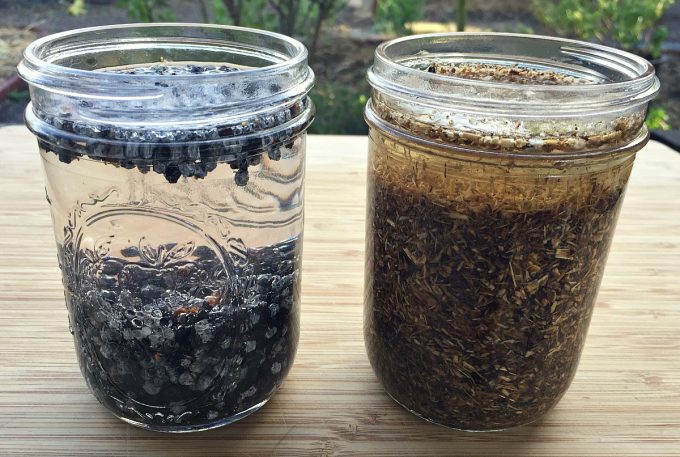 Cover tightly with a lid, and gently shake to make sure that all of the dried herbs are saturated. Keep the jars in a cool and dark place for 4-6 weeks. Check on them from time to time and rock the jar back and forth a bit. Add more alcohol if needed to keep the herbs covered if evaporation has occurred.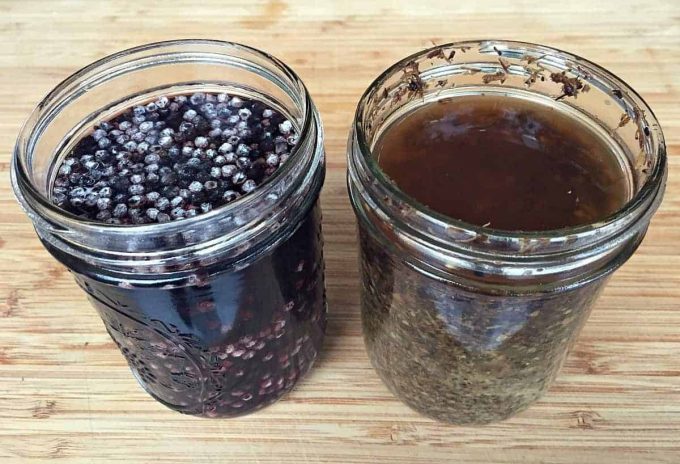 After 4-6 weeks the tinctures will be dark in color and ready to strain. Place a piece of cheesecloth in a fine mesh sieve over a bowl or large jar. Pour out the contents of the tinctures.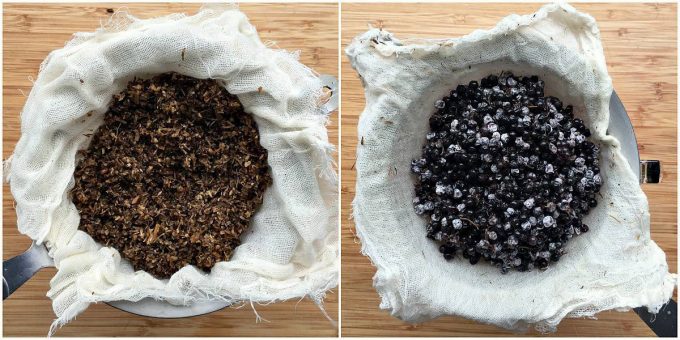 Squeeze out as much liquid as you can from the cheesecloth. The echinacea in particular holds a lot of liquid in the dried root matter.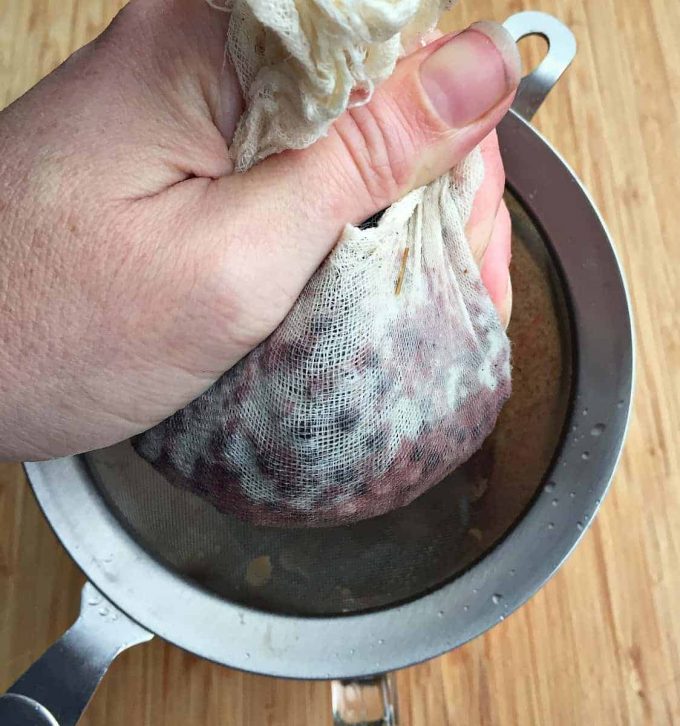 That's pretty much all there is to it, your tinctures are now made!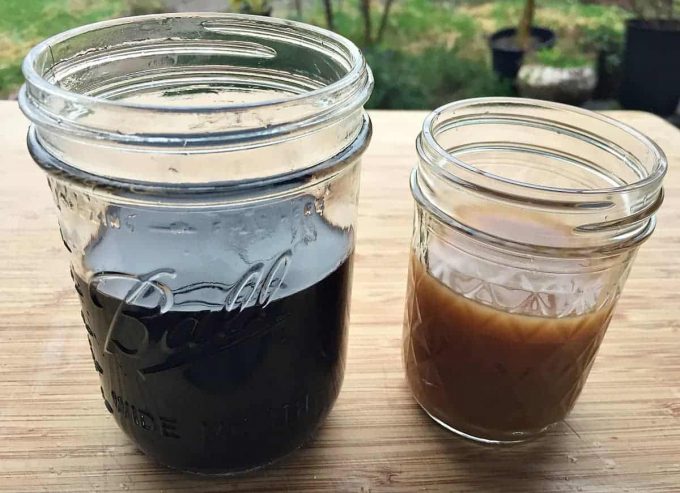 You can keep them in jars like this and just take a small spoonful at a time when you're starting to feel under the weather. This is potent stuff, so don't go overboard! A little goes a long way. Be sure to label the jars, and it's a good idea to date them as well.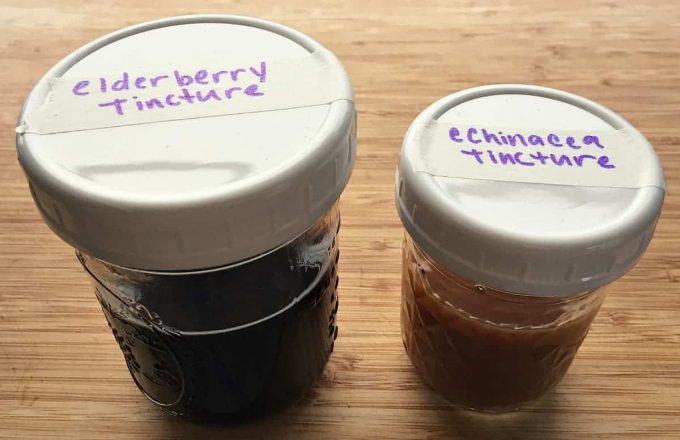 You can also transfer the tinctures into more traditional dropper bottles using a small funnel, if that suits your fancy. It makes it easier to get the right dose that way as well.
Both of these herbs are well known for their immune boosting properties. Another great way to use them is in this Elderberry Syrup with Echinacea and Goldenseal.
Learn more about the healing power of herbs, and great herbal recipes like this from the Herbal Academy! What is your favorite herbal remedy during cold and flu season?
Save