Several weeks ago I came into the mother lode of elderberries, and my mind turned to one thing. Mead, of course! For those of you who don't know, mead is type of wine made with honey instead of sugar. Actually, when it's made with fruit is technically called a melomel, but to keep things simple I'm just going to refer to it as mead. Here's how to make elderberry mead.
Want to learn more about making mead? I have a Simple Mead Making for Beginners eBook just for you! It has ingredient and equipment checklists and detailed instructions for brewing and bottling your mead, so be sure to check that out if you're new to the mead making process.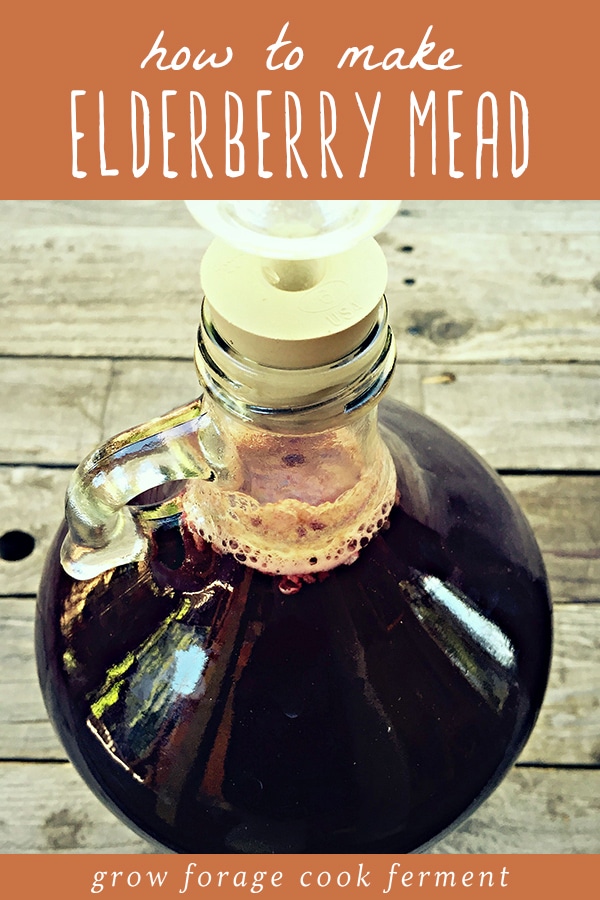 The first thing you will need for this recipe is elderberries, of course. Foraging for them is usually fairly easy as they are common throughout the country. Once you collect a bunch of elderberry clusters, you'll need to pick the berries from the stem. This can be a bit tedious, but if you get a few people on the job it goes fairly quickly. (You can alternatively purchase dried elderberries from Mountain Rose Herbs).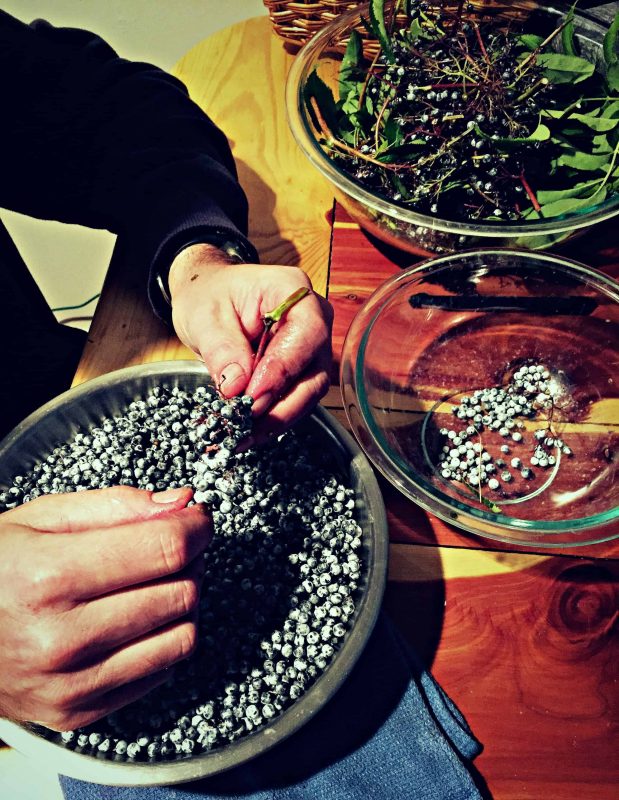 Soon you will have a nice bowl full of berries. The exact amount really doesn't matter, as that can be variable depending on how many you can find, but several cups is a good place to start.

MY LATEST VIDEOS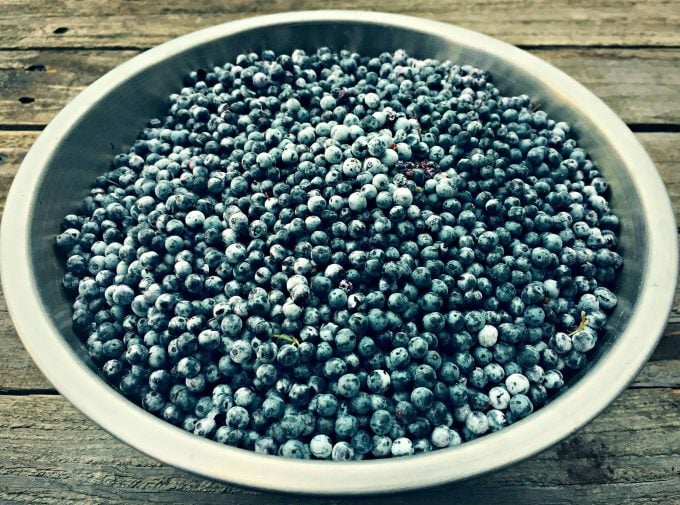 By the time all was said and done, we ended up with about ten cups of berries, which I turned into two gallons of mead. In my past mead recipes, I've fermented in gallon jars, but for this one I decided to do an open ferment in a 3 gallon crock for the first stage. If you don't want to do that, you can totally make this in airlocked gallon jugs, using the same method I used in my How to Make a Gallon of Mead post, just use elderberries as the fruit.
First, make sure that you sanitize the crock and anything else that you will use in the process. I usually use a product called One Step as it's easy to use and non toxic. After sanitizing, I put the elderberries into the crock and mashed them up a bit with a potato masher to get the juices flowing.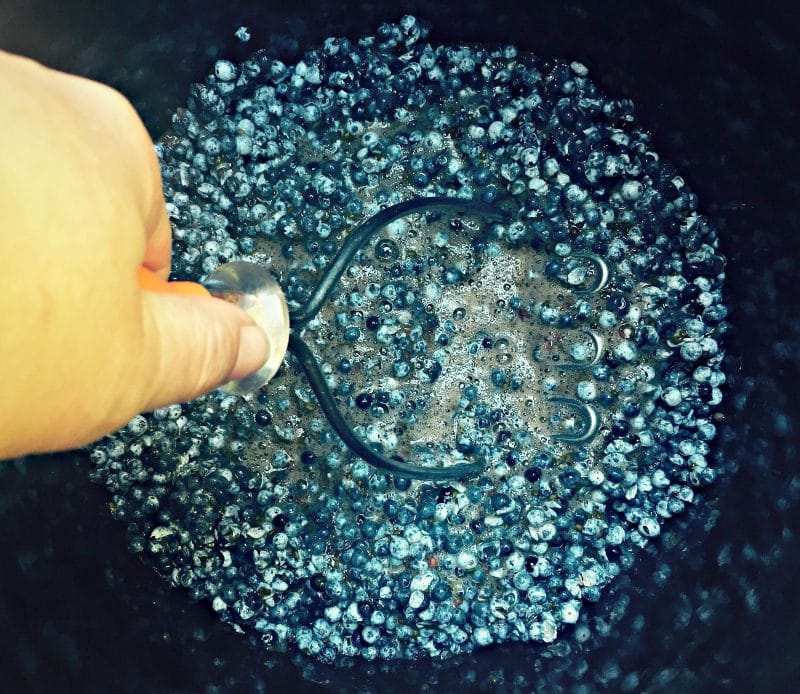 Then I added about a gallon and a half of cool, non chlorinated water, along with a cinnamon stick and a few whole cloves to the berries in the crock. Next I poured in about five pounds of raw honey (here is a good deal on three pounds), which will result in a fairly dry mead for a two gallon batch. Use more if you like it sweeter. Since the water is cool the honey won't totally dissolve right away, but that's ok.
I went back on forth on this, but in the end I decided to use a packet of cuvee yeast for this mead (you could also use champagne yeast). Since blue elderberries have a nice bloom on them and raw honey ferments well on its own, you could probably do this as a wild ferment (with no added yeast).
I definitely want to try this someday, but with all the labor that went into collecting and picking the elderberries, along with the cost of the honey, I really wanted to make sure this mead turned out ok. Wild yeasts can produce unpredictable results, so I chose to use added yeast for this batch. Be aware that cuvee yeast produces an extremely dry end product, so if you're looking for some sweetness you'll either need to add more honey or use a sweet wine yeast. Sprinkle the yeast on top of elderberry mixture.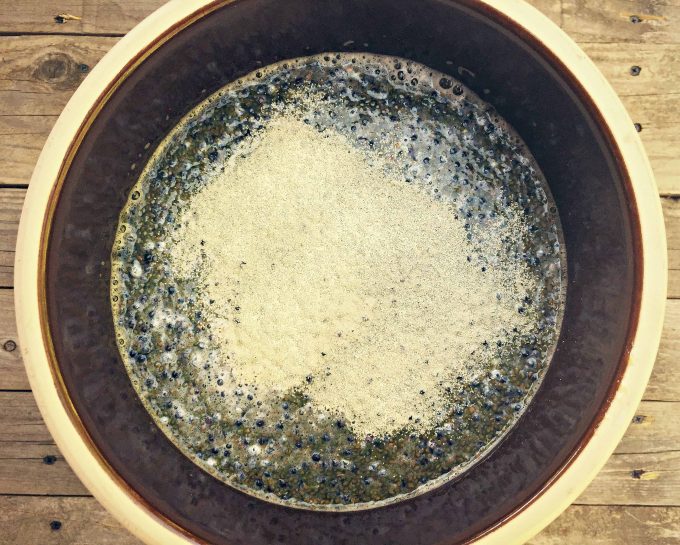 You really don't need to stir it as the yeast actually likes a bit of oxygen from the surface at first, then will eventually sink down. Cover the crock with a towel and put in quiet corner of your house. By the next day you should see some bubbling action.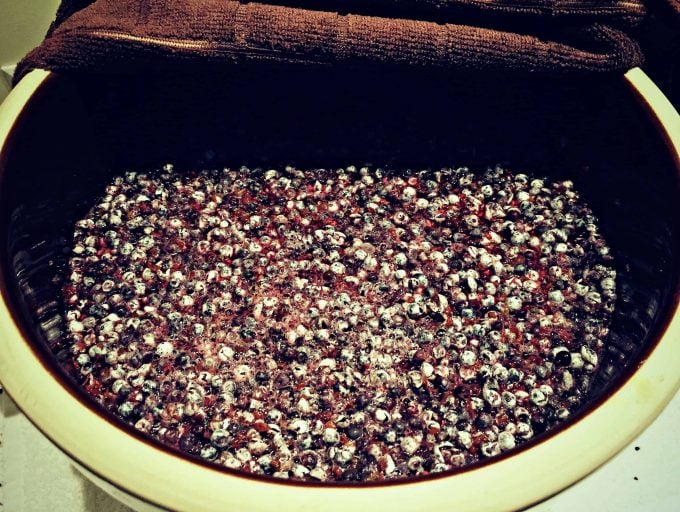 The bubbles actually made the berries start to rise up above the surface of the liquid, so I used a clean spoon to stir them down about once per day. Soon you could really tell that the liquid had soaked up all elderberry juices and was starting to turn a gorgeous deep purple color.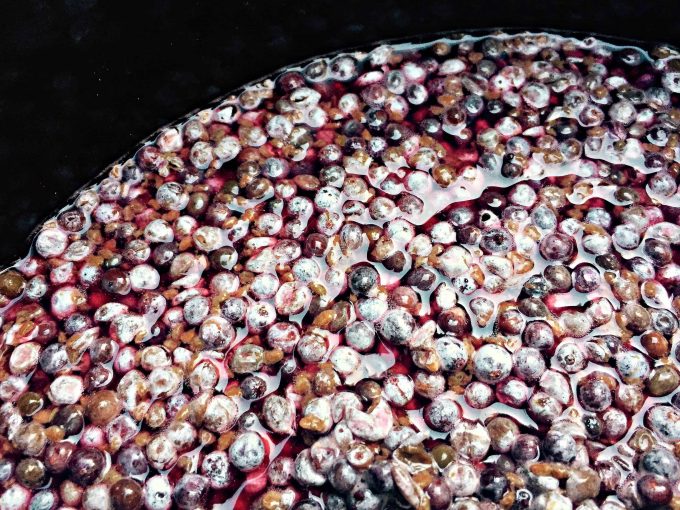 After about a week, when the bubbles start to slow down just a bit, but are still going strong, you should rack the mead off of the berries into gallon glass jugs with airlocks. When you use a yeast packet, that yeast will outcompete any wild yeasts that may be around. Once the yeast starts to slow down, however, wild yeasts can start to take over and you could end up with elderberry vinegar on your hands. May not be a bad thing, but that's not what we're going for here! So you'll want to finish out the fermentation in (sanitized!) airlocked jugs. Use an auto siphon (the mini one works great) to transfer the liquid into gallon jugs.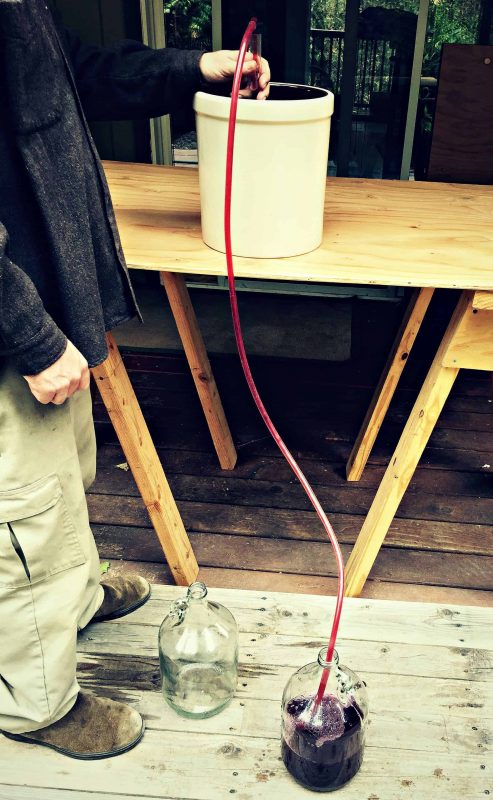 Look at how deep, dark purple it is!
Due to evaporation, I ended up with slightly less than two gallons, which is actually what I was aiming for. How I achieved this feat I'll never know.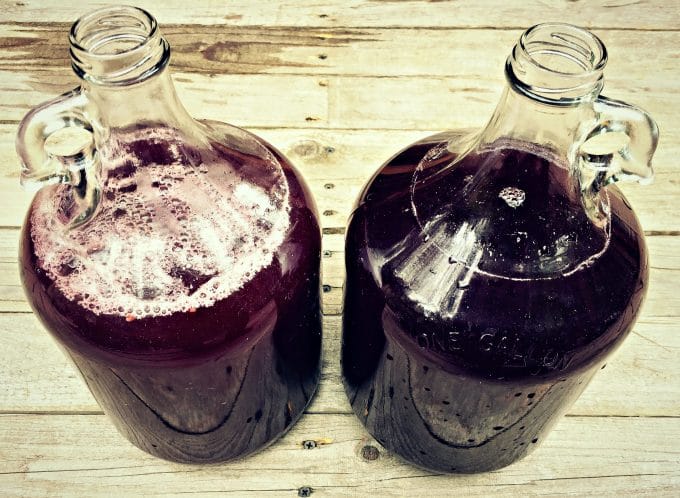 Equal out the levels of mead, then add more honey water to top it off. This will help to reinvigorate the yeast and give them a little more to chew on. Then fill the airlocks with a little water to the line, and put them into the jugs.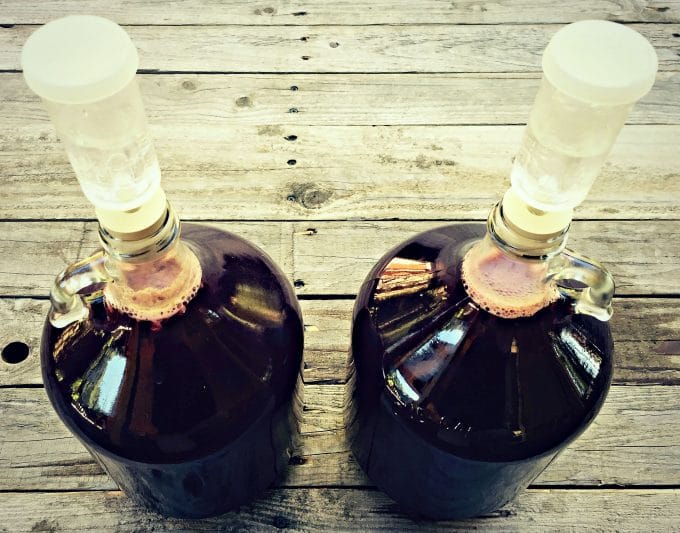 They should start bubbling away again pretty quickly. Let this go for several weeks until all signs of bubbling has stopped.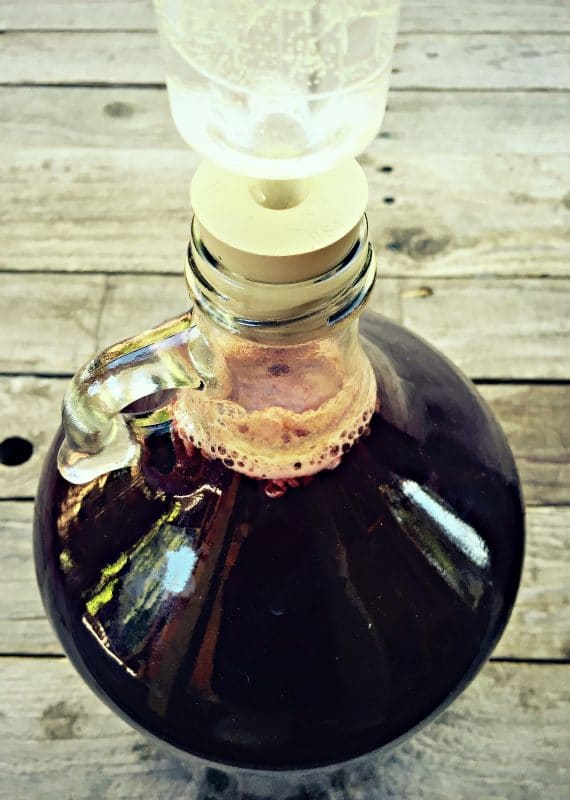 Here is video that explains more about making mead:
Once the bubbling has completely stopped, you can bottle it using the same method I used for hard cider, or use wine bottles and a corking tool like I did here. I tasted a bit when we were racking it and it was actually quite nice, more like a dry red wine than anything else. It will make a great drink for the holidays, that's for sure! Mulled elderberry mead, anyone?
This is what it's all about guys… foraging for your own food, then turning it into wine!
Save
Save