Well hello there my lovely readers! As I mentioned in my last updates post, I've been sick more than normal the the past few weeks. I had seen a few recipes floating around for elderberry syrup, and since I still had quite a few of my foraged elderberries left, I decided to give it a try myself. I wanted mine to be a little more potent than the others, so I decided to add echinacea and goldenseal along with the elderberries, as they all are great immune boosters. In this post I will show you how to make elderberry syrup with echinacea and goldenseal.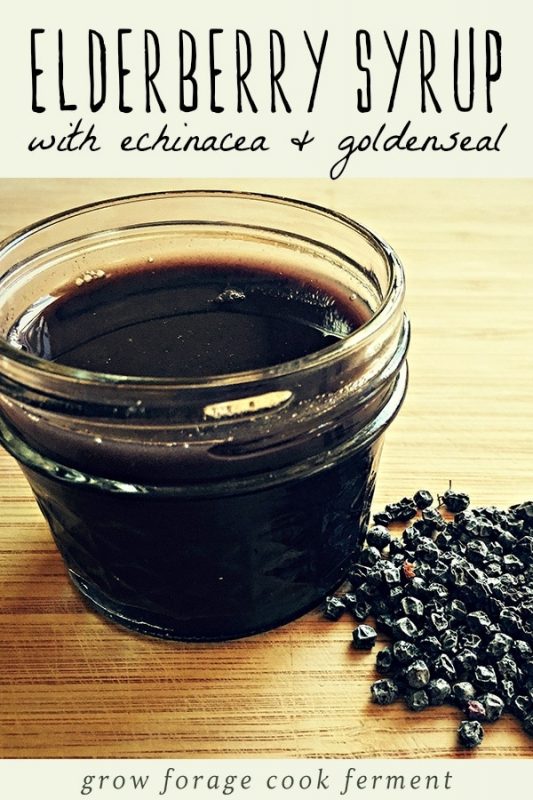 It is well known that elderberries are wonderful for the immune system and have been used to prevent and treat colds and flus for many years. Echinacea is also a great immune booster as it reduces the length of colds, as well as being antimicrobial. Goldenseal is antibiotic, anti-inflammatory and astringent, along with also being an immune system enhancer. Ginger is also added to this syrup for it's antimicrobial, antibiotic and anti-inflammatory properties. You mix all of these immune powerhouses together and it will give your nasty cold or flu a punch in the face!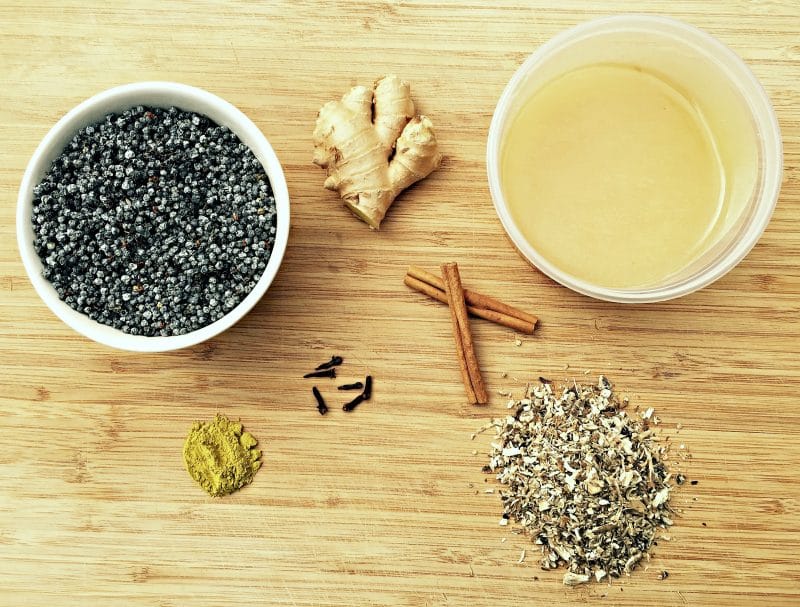 Here is what you will need to get started:
Fresh elderberries will also work, just use more (maybe 2 cups?). Keep in mind that goldenseal is an over harvested plant, so consider using another plant with similar compounds, such as barberry or Oregon grape. I should also mention that if this syrup will be given to children I would omit the goldenseal altogether, same goes for pregnant women.
First put the water, elderberries, and all of the herbs and spices into a pot.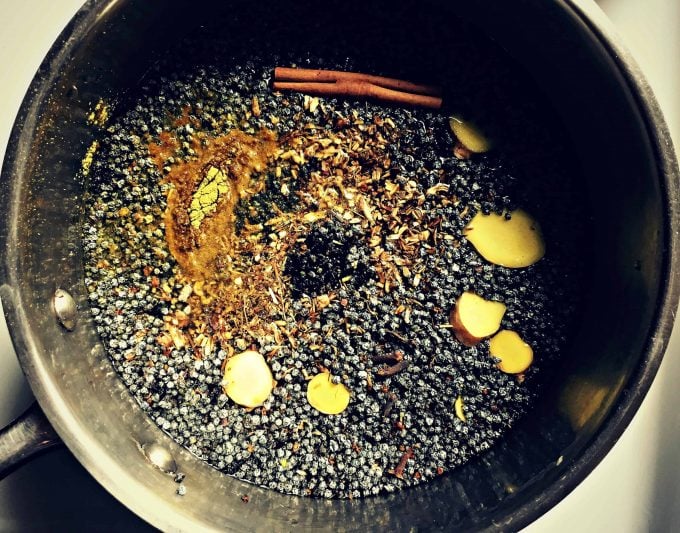 Bring that all to a rolling boil.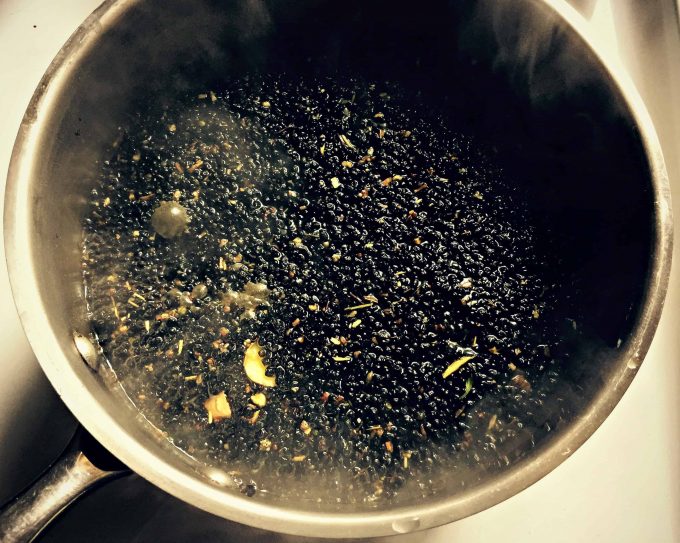 Then turn down heat just a bit and let it boil for a good 45 min to 1 hour. Turn off the heat, let cool down to lukewarm, and strain out the liquid from the berries and herbs.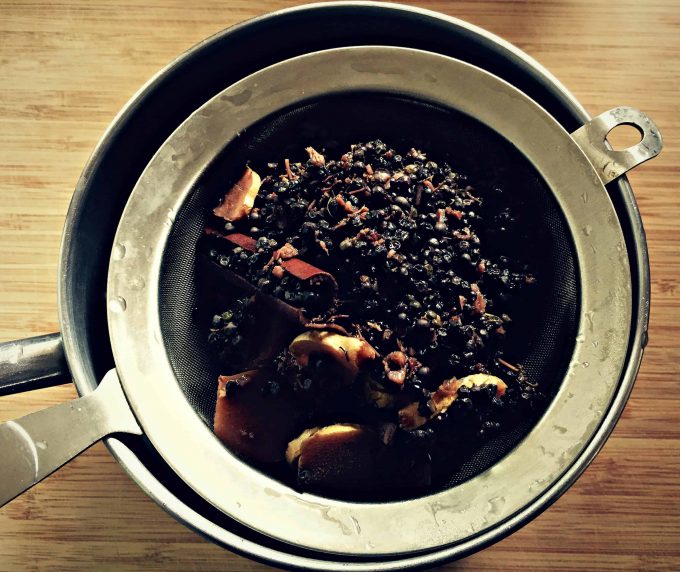 Next you will add the honey, but you want to make sure that it's not too hot, as honey also has healing properties that are killed with heat. Look at this wonderfully thick local honey that I found!
Stir it all around for a bit to completely dissolve the honey, then pour into containers to store in your fridge. This recipe makes about 1 quart total of syrup, depending on how long you boil it. Couldn't be any easier, really!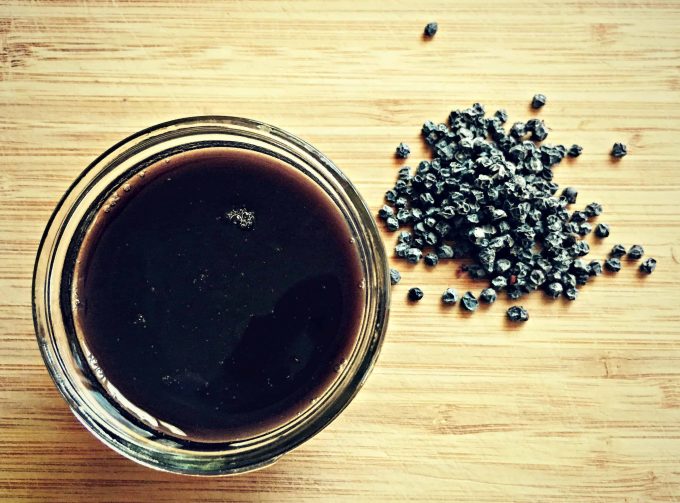 If you start to feel a cold or flu coming on, or even if you're just around people who are sick, take a few tablespoons of this throughout the day. If you do get sick, you can take a spoonful every couple of hours. Try not to take it for more than a week or two at a time, however, as you also need to give your body a break from the herbs.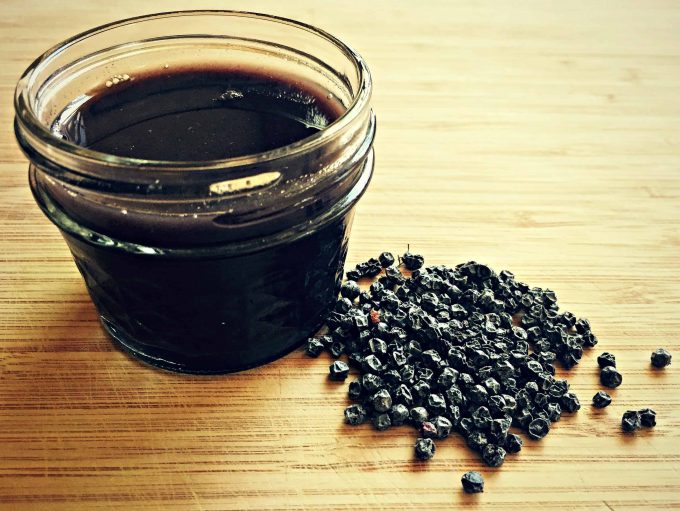 This elderberry syrup with echinacea and goldenseal is one of the easiest things you can make for your own immune health, and this is the best time of year to do it! And, believe it or not, it actually tastes pretty darn good (even with the goldenseal, which is very bitter on it's own), you could even potentially drizzle a spoonful on your pancakes. How's that for your daily dose of immune boosting awesomeness?
Save