Well, the patriotic holiday weekend is upon us, and although I don't usually talk politics on the blog I'm going to at least mention that I'm happy with the way things are going as of late! The state of Oregon has legalized a highly useful medicinal plant and marriage equality has become federal law. Not a bad time to be a U.S. citizen, and I really am proud to be an American right now!
A few updates from the past week for you, which has mostly revolved around more raspberries and wildflower mead. These are also things to be proud of! We picked our first official bowl of raspberries, with more on the way.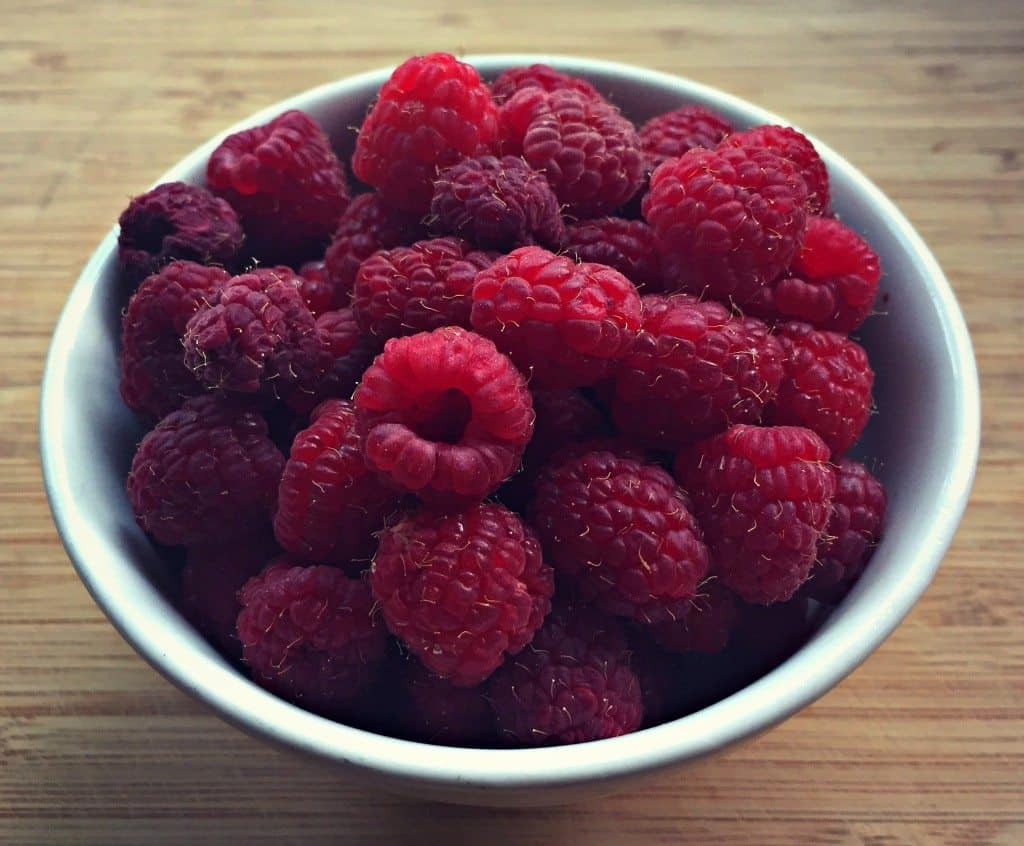 These were so amazingly delicious I can't even describe it! I don't know if we'll get enough to make jam because we keep eating them straight off the bush like candy. It makes me want more! Maybe next year…
The dino kale is starting to look pretty big all of the sudden, as well.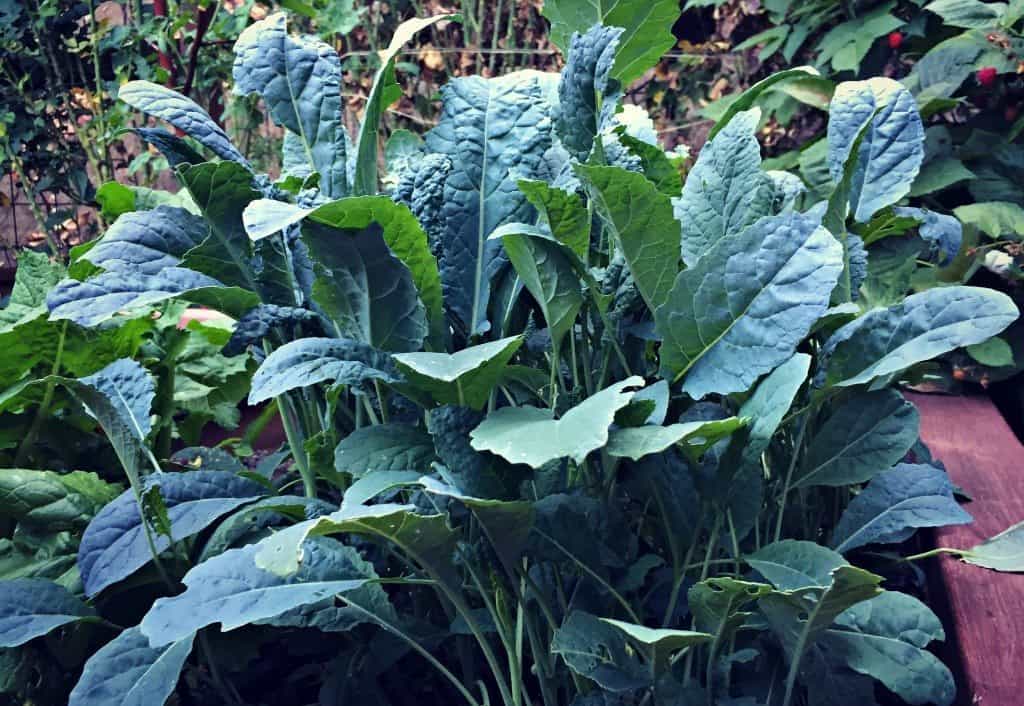 We'll definitely be harvesting it soon. We also have some more baby peppers, red bell this time.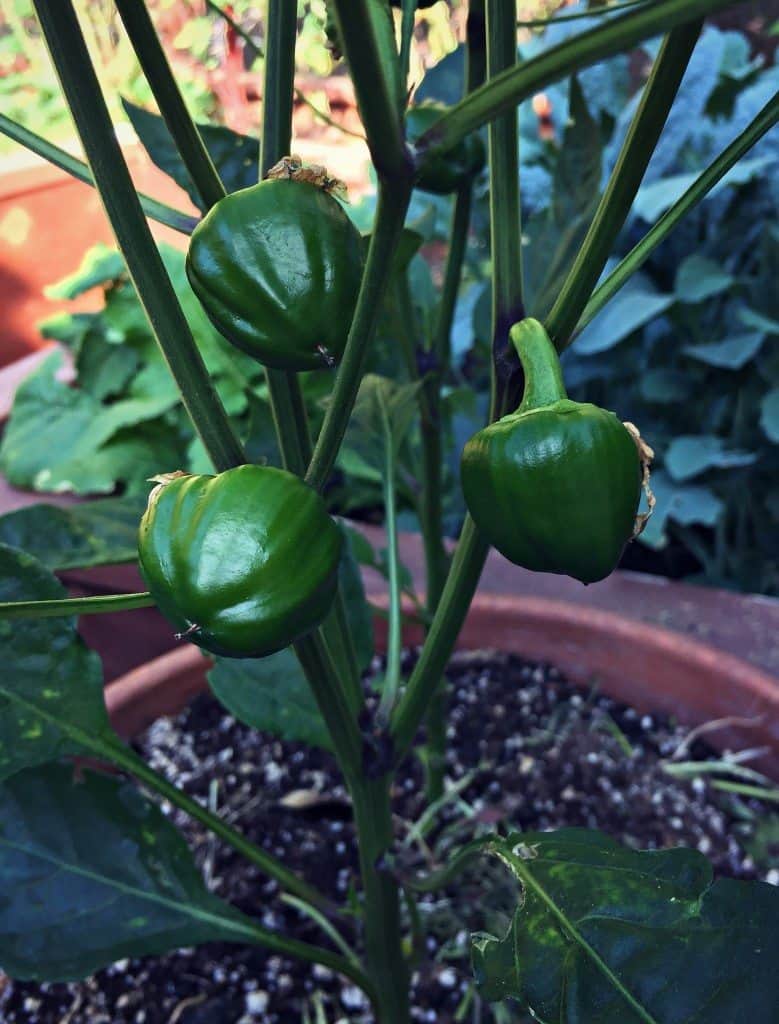 Why is it that everything in baby form is super cute, even peppers? Not to mention our little kitten sniffing a squash leaf.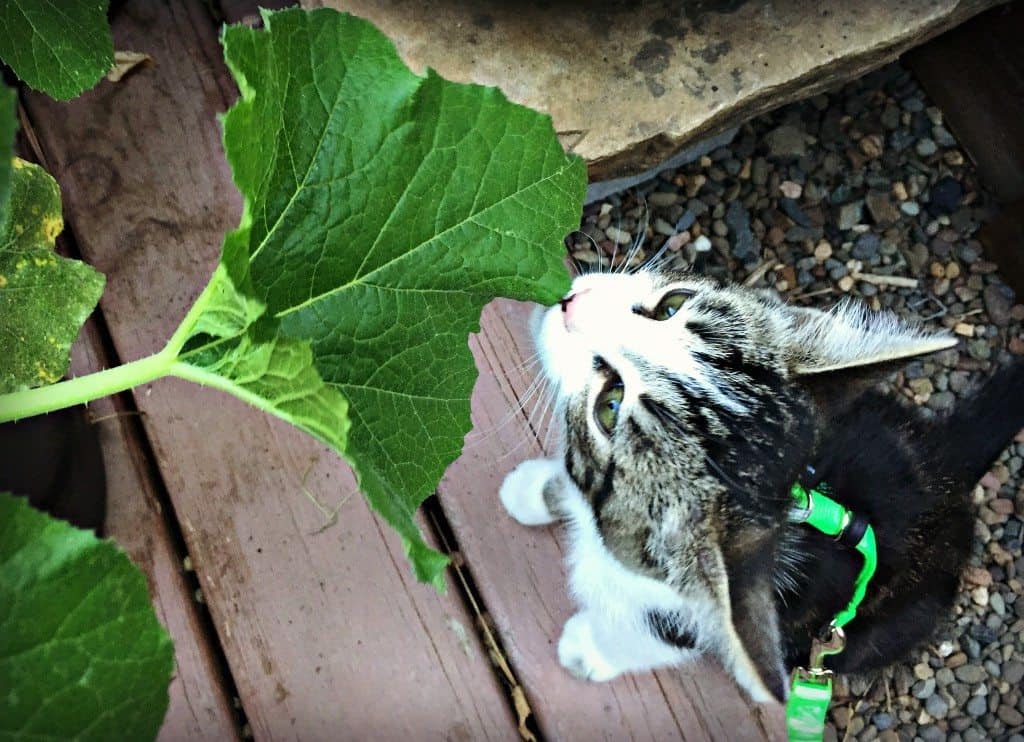 Yes, that is a harness and leash on Cosmo (our kitten). Don't judge! We've become crazy cat people, I'll be the first one to admit it!
I must confess that this next picture is not from the past week, but from a few weeks ago and got lost in the shuffle. I really wanted you guys to see it, though! When we were out on a walk around town we saw a huge comfrey plant starting to flower next to the sidewalk. Pretty cool!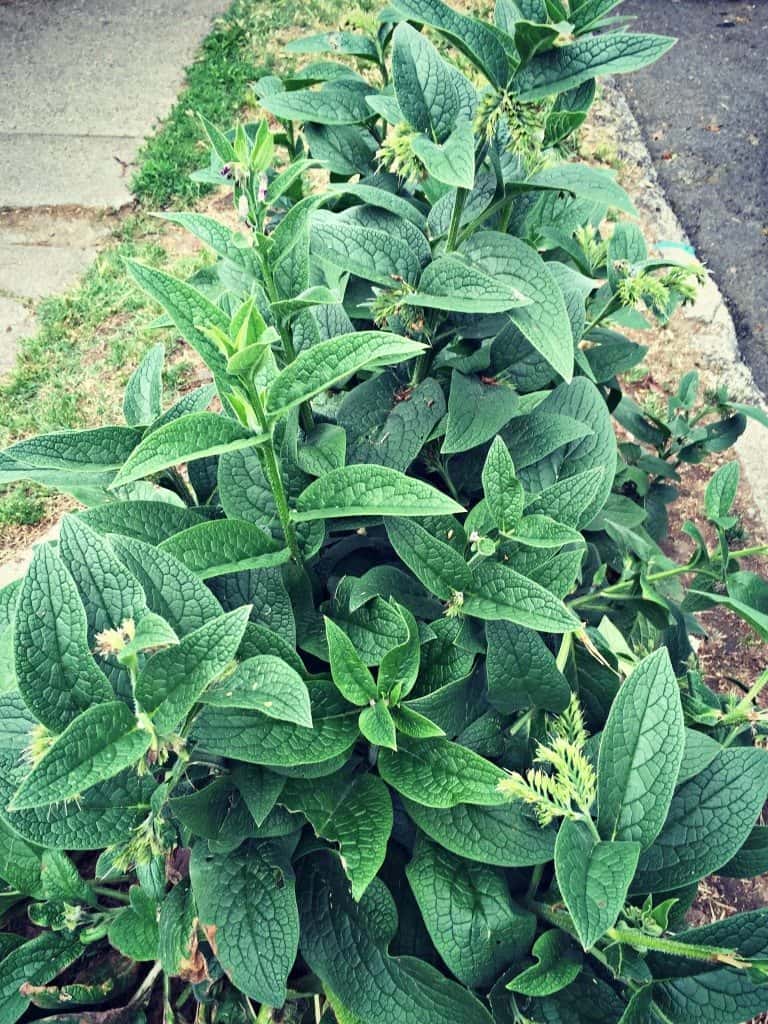 Last but not least, we tasted the wildflower mead! Since it was only a gallon batch and had a lot of small petals and such in it, I decided not to siphon it into bottles like I normally would. I just strained it into sanitized wide mouth jars, careful not to get too much of the sediment from the bottom of the fermenting jug.
We really enjoyed our first glass of it, as it turned out floral and only slightly sweet, which is just how we like it! I was worried it might be too bitter from the yarrow, but it had only the slightest hint of bitterness, less than an IPA beer even. If you wanted to you could actually bottle it with corks or flip top bottles and let it age until winter to drink it, but I actually quite like it "green."
At the end here, I also want to mention the ebook Natural Soap Making: Cold Process & Recipes by Jan Berry of The Nerdy Farm Wife. I was recently given the chance to read this ebook, and it really is wonderful! It makes soap making, which can seem like quite a daunting process for beginners, seem really easy and attainable for anyone.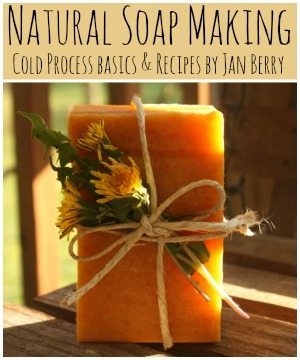 In fact, with the help of the ebook, I'm going to start making my own soaps, which really excites me! Anything I can make myself not only saves me money, but is also empowering, especially knowing that it's not full of nasty chemicals. This ebook is well worth the money!
Have a great holiday weekend!
Save