Well, hello there!  Here we are in the middle of the growing season, and it's time for a second round of how to prepare your CSA box (or farmer's market) veggies!  In the first round we talked about how to cook beets and their greens, and today we're going to talk about what to do with cabbage.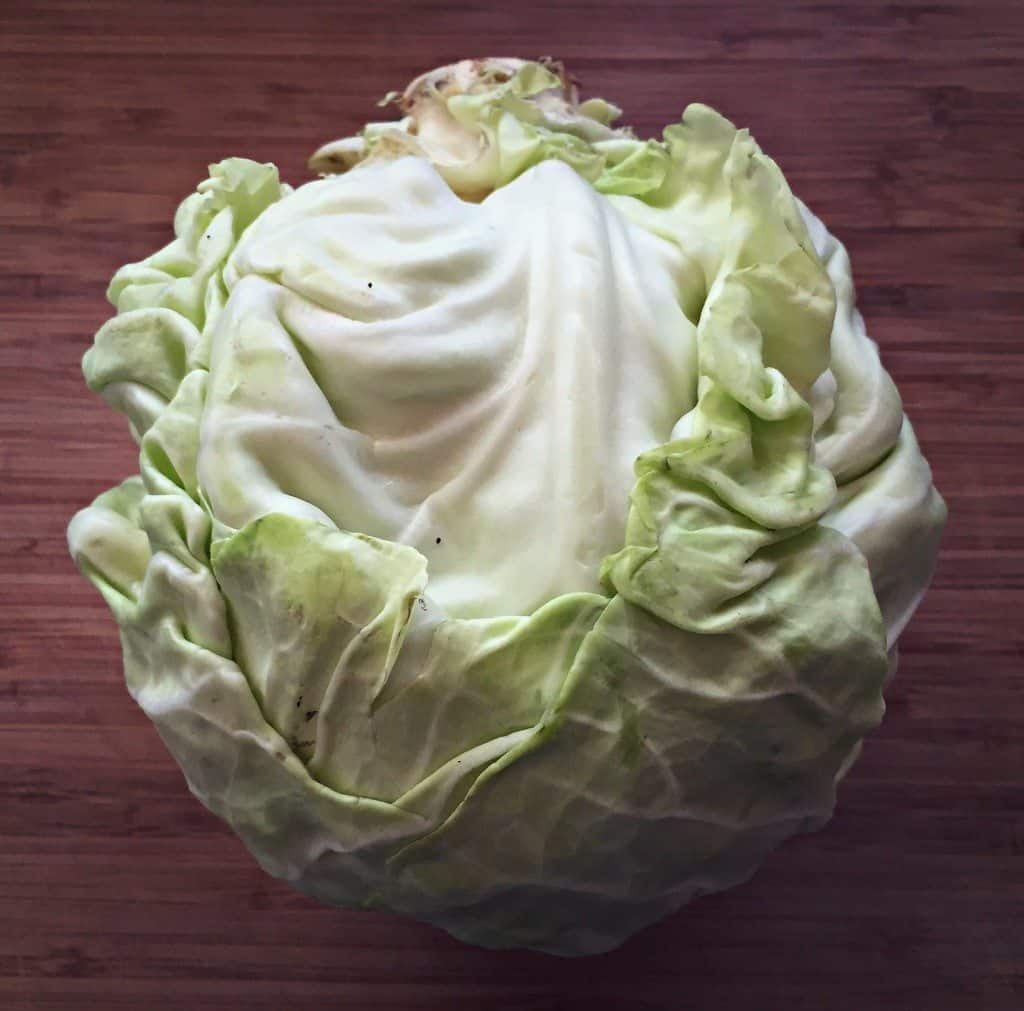 The humble cabbage can be a difficult vegetable to know what to do with, but because of the fact that it's usually inexpensive and also stores well for quite a long time, it's become one that I almost always have on hand.  So that means that I've had to learn some great recipes for how to prepare it!  Of course, I love to make sauerkraut, but that usually lasts for quite a while before you have to make a new batch.  Beyond that, I have three main ways that I like to use cabbage.
The first is to use the outer leaves as taco shells.  This is so simple and is something that I do all the time now!  Instead of using shredded cabbage on the taco, just use the leaves as the shell and you don't even have to buy or make tortillas!  Next is to use the rest of the cabbage (after taco shelling it) in one of two ways.  In fall and winter I often shred it and caramelize it in a pan slowly, like you would onions, preferably with bacon (of course).  But in summer I want something light, simple and fresh, so I usually make a no-mayo coleslaw.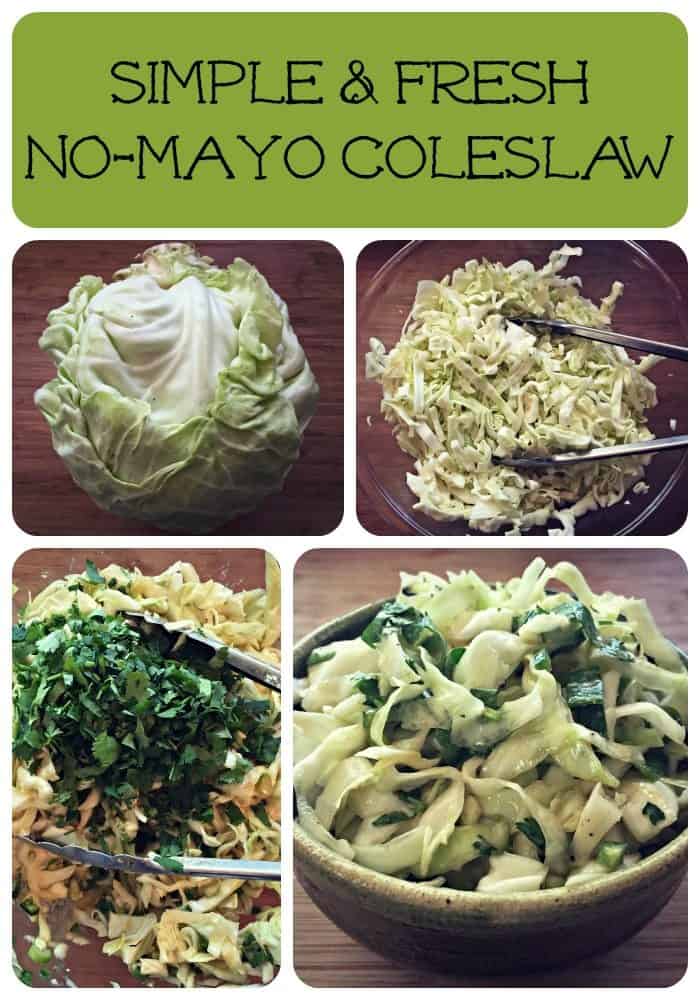 I adapted this from Mark Bittman's recipe for Spicy No-Mayo Coleslaw in How to Cook Everything Vegetarian, which is literally the bible for amazing vegetarian cooking.  I'm not vegetarian anymore, but I still find myself referring to this book all the time.  Here is what you will need:
1 cabbage (it's ok if you used the outer leaves for taco shells first!)
1 jalapeno
2 green onions
handful of cilantro or parsley
1 large garlic clove
2 Tbsp dijon mustard
2 Tbsp red wine vinegar, or lemon or lime juice
1/4 cup olive oil
1 tsp ground cumin
Salt & pepper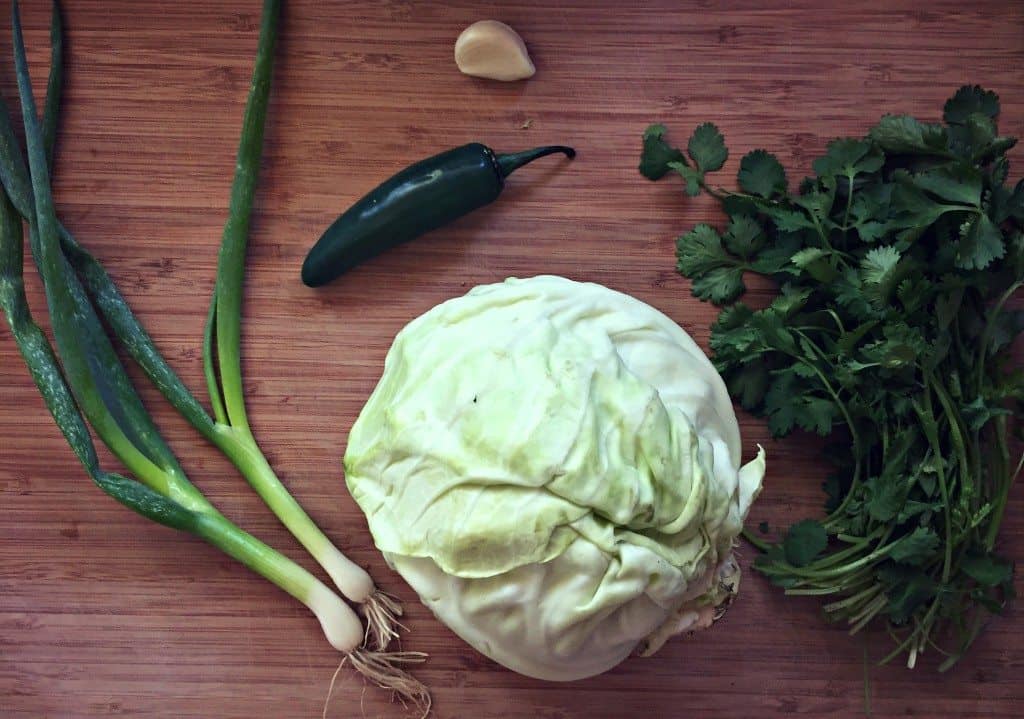 First shred the cabbage as finely as you can, but don't get too crazy about it.  Put it into a large bowl, sprinkle it all over with a little bit of salt, and toss with salad tongs.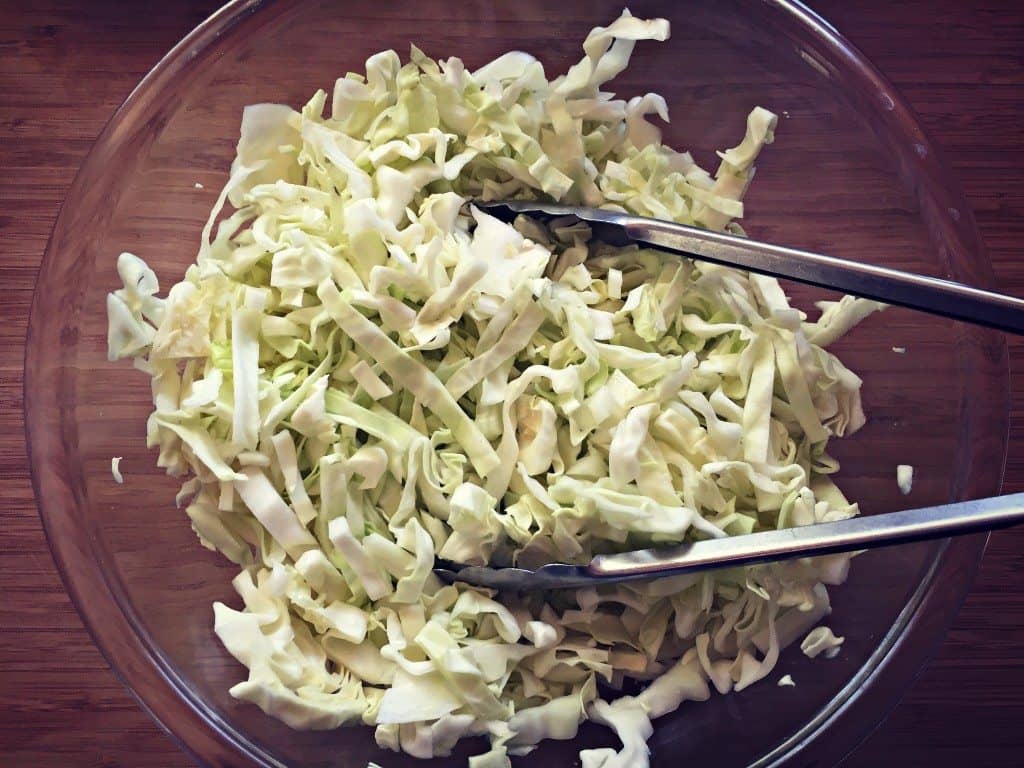 I really feel that getting all the cabbage coated with a little bit of salt helps to flavor the dish in the end.  Then set that aside and make your dressing.  Put the vinegar (or lemon/lime juice) and mustard into a small bowl with a minced garlic clove and whisk it together.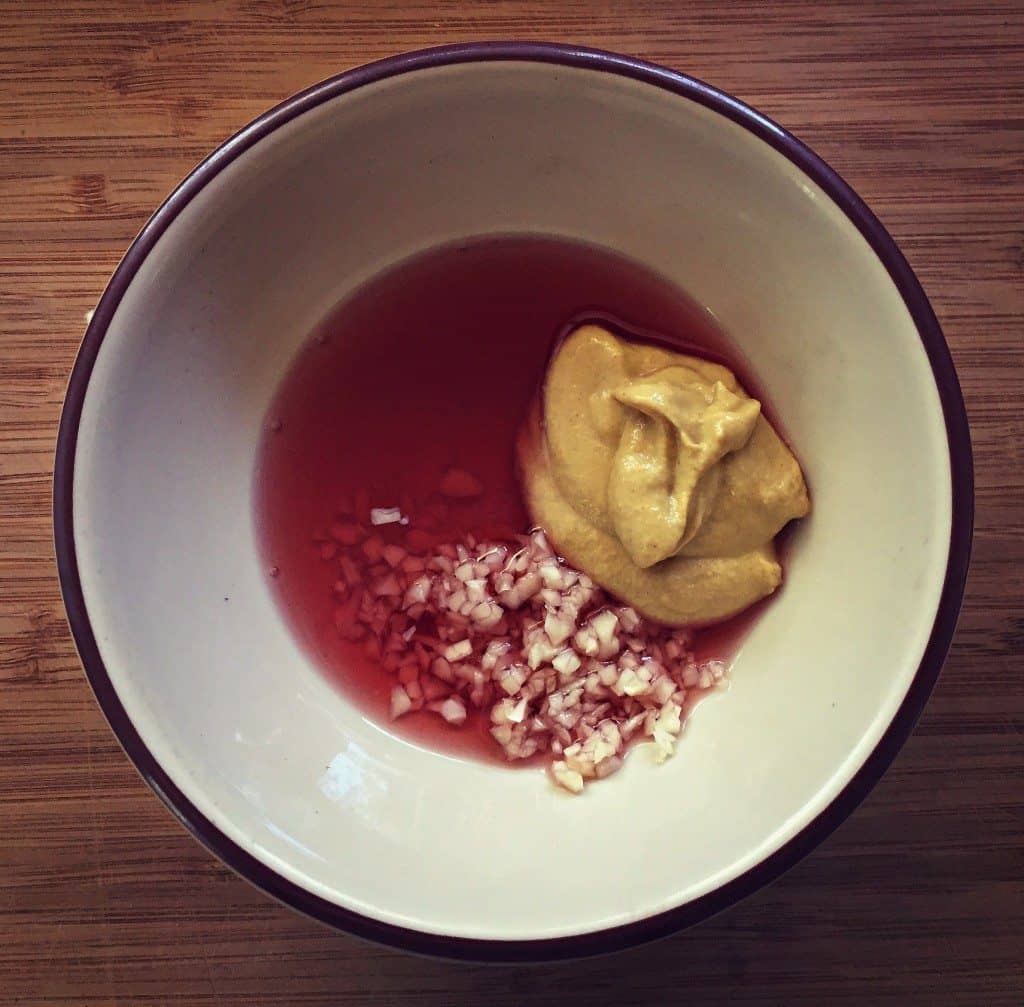 Then slowly drizzle in the olive oil while whisking until it's all incorporated.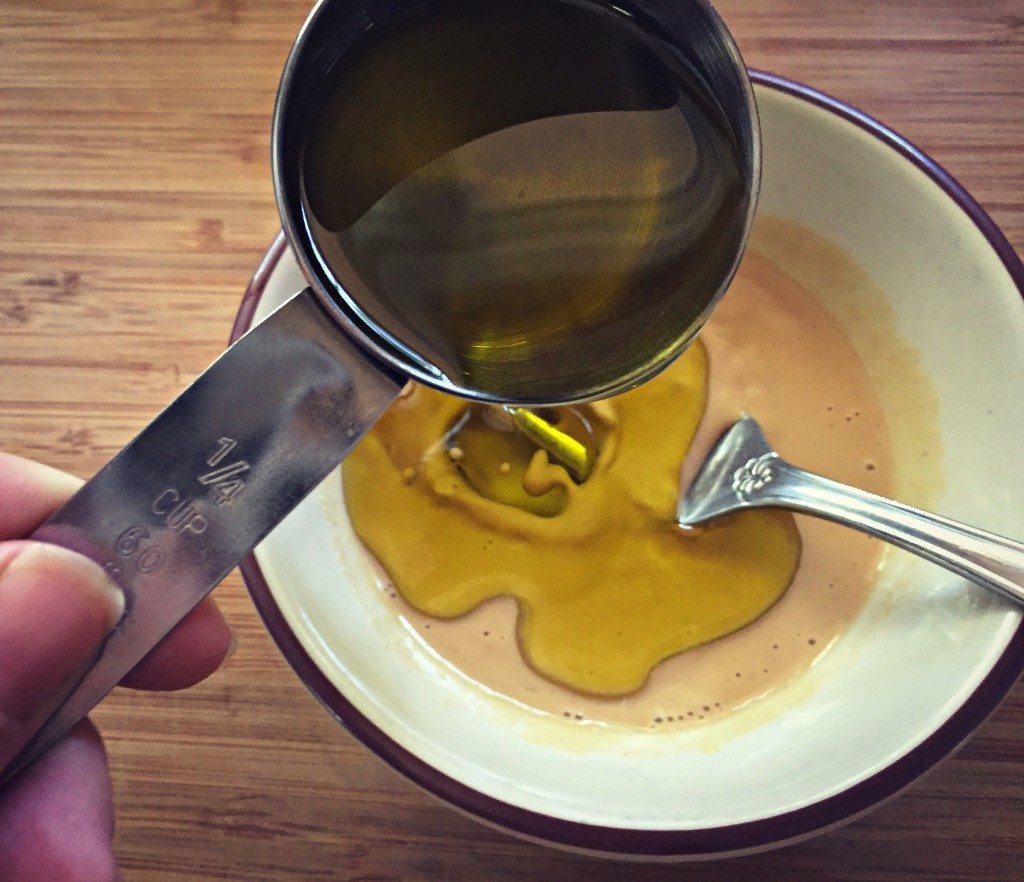 On a quick side note, this is very similar to how you would make regular homemade salad dressing.  Maybe I'll do a whole post on that someday, because it's so much tastier and cheaper than store bought salad dressing!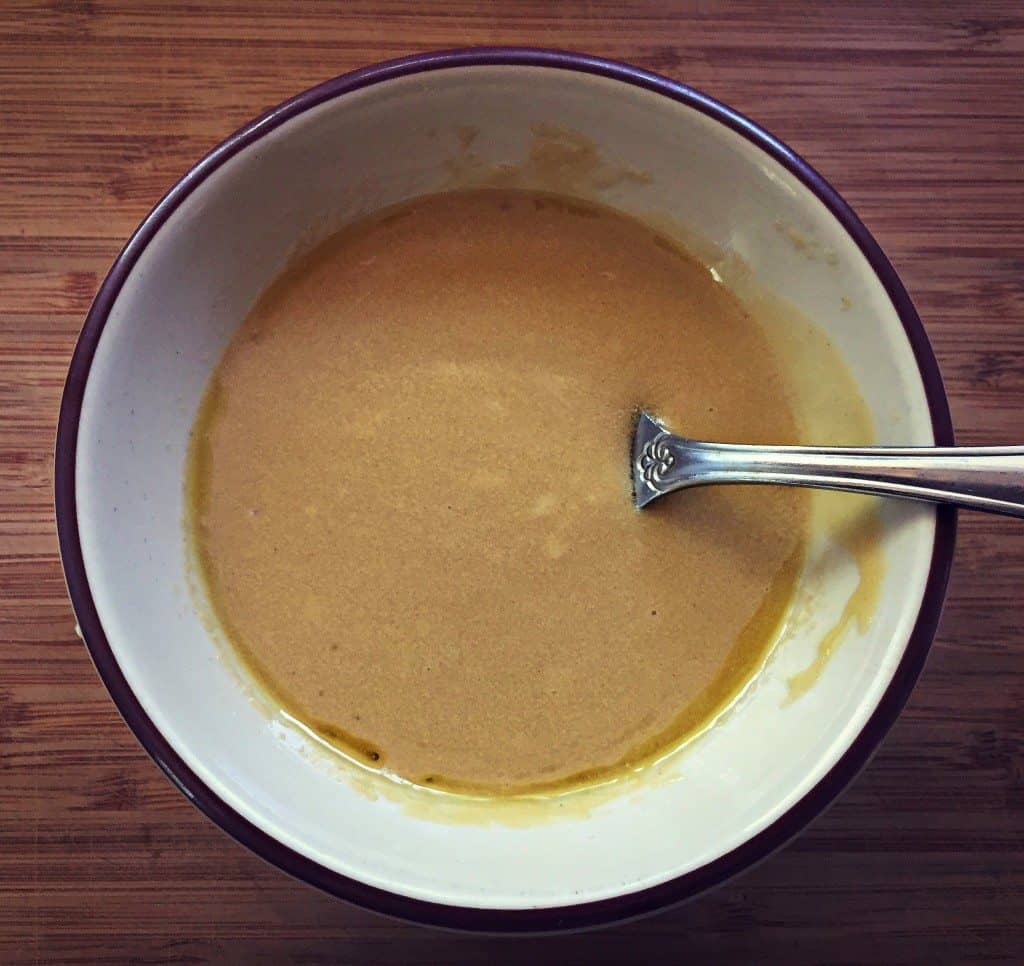 Ok, now back to your shredded cabbage.  Add in the minced jalapeno, green onions, cumin and a little more salt and freshly ground pepper.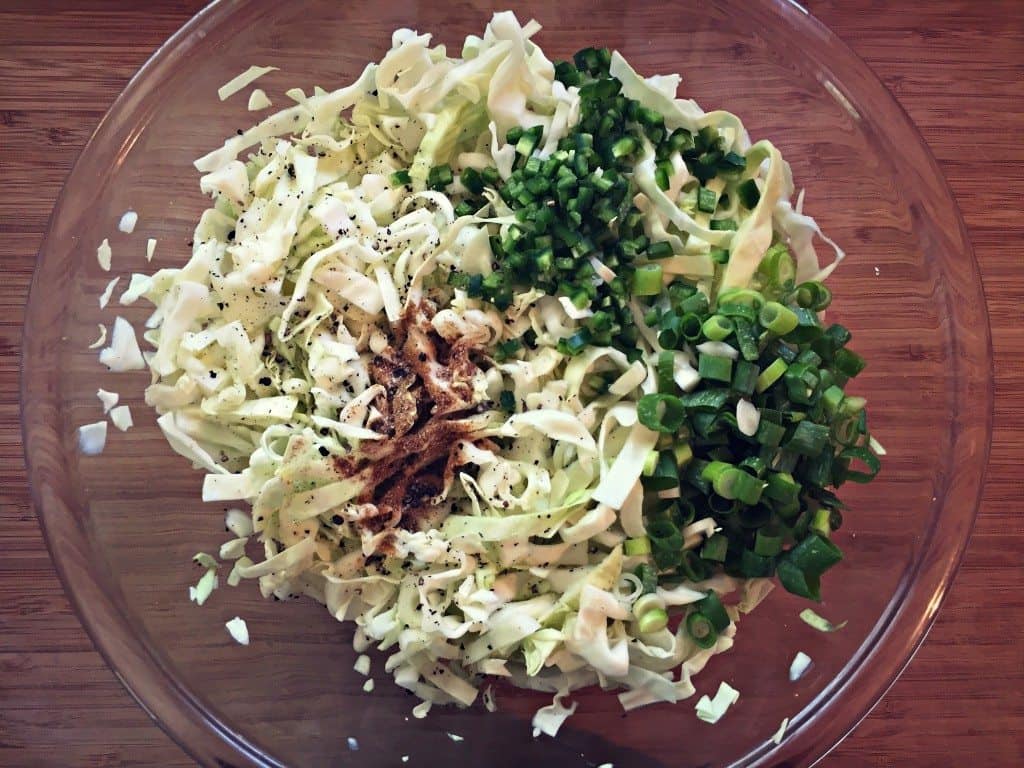 Mix that around well and then add in the dressing.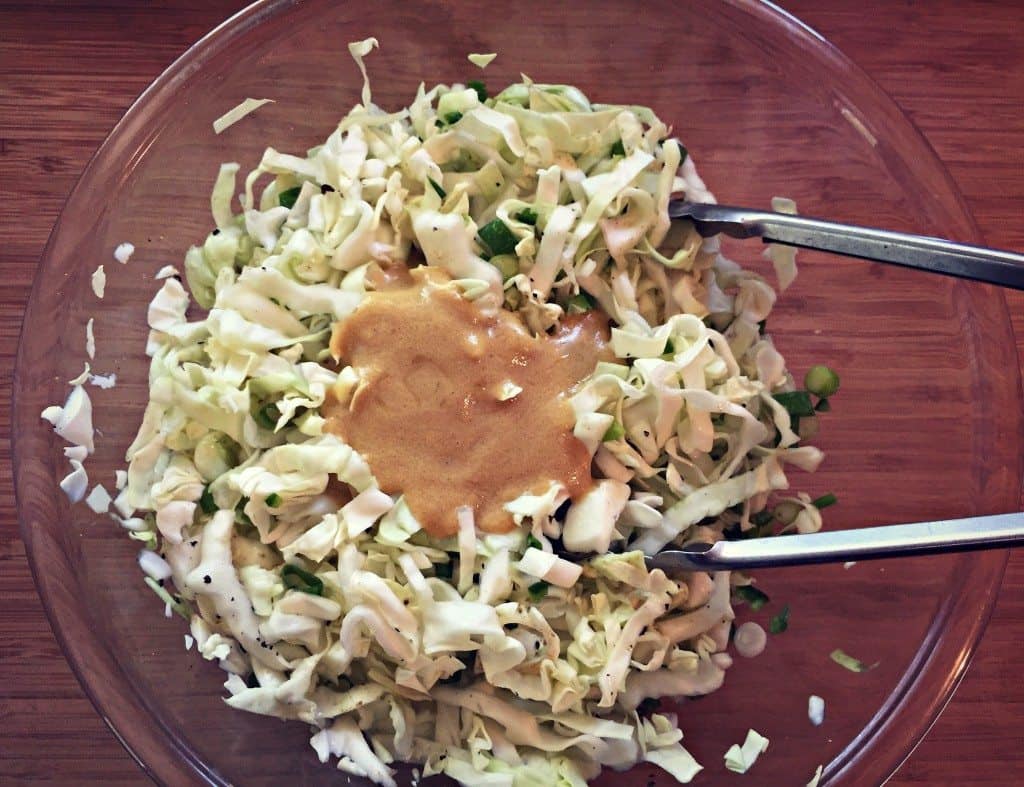 Stir the dressing in to coat all of the cabbage, then add in the cilantro.  For those of you that hate cilantro it's fine to use parsley (but trust me, the cilantro in this is the bomb).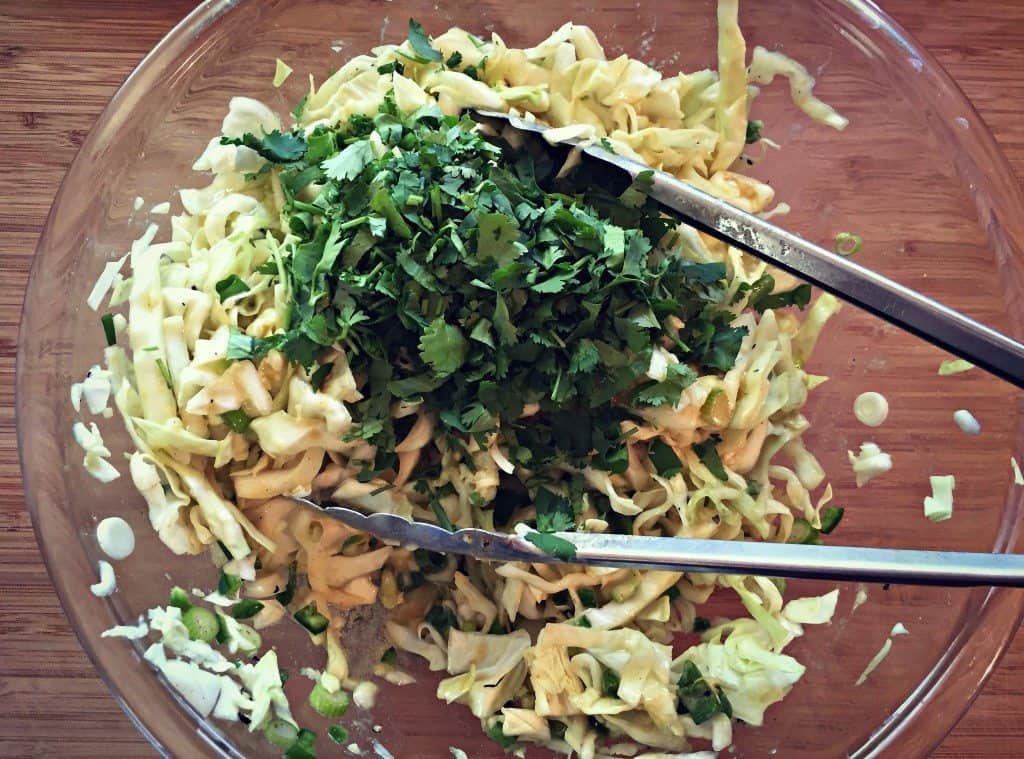 And it's as simple as that!  A light and fresh coleslaw that most everyone will love.  The best part about this recipe is that it gets even better as it sits in the fridge, but the cabbage still stays crunchy.
I really think you'll be surprised by this, even if you don't particularly like cabbage or regular coleslaw.  I've wowed many people with it!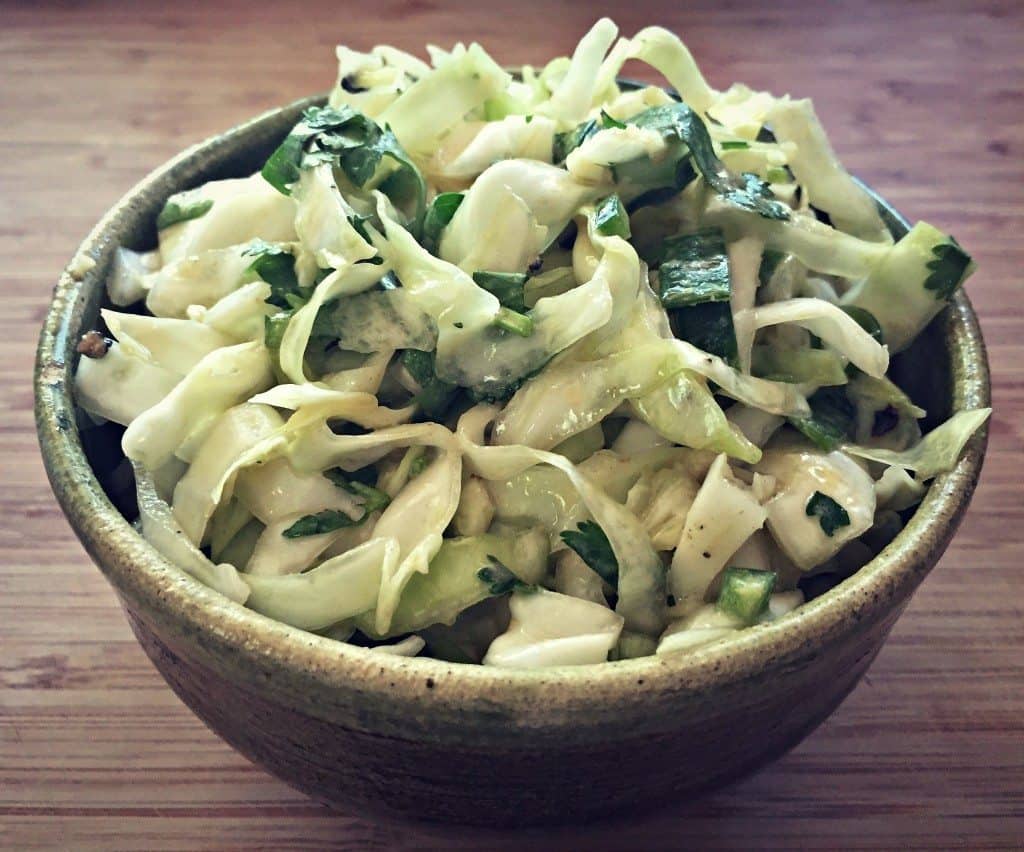 I know that cabbage can seem like a strange, old school vegetable to prepare, but it really is quite tasty, not to mention healthy.  I hope that this gives you a few ideas to work with, and I especially hope that you'll try this coleslaw.  It will rethink your image of what coleslaw should be!