Burdock is a plant that is useful in so many ways, but we often don't know what it is or what in the heck to do with it. It is great for your garden in that the long roots break up the soil and the leaves can be used for mulch. It is a powerful medicinal, good for many ailments. It was traditionally made into a Dandelion and Burdock soda, which sounds like my cup of tea. Its prickly seed heads that stick to everything were also the inspiration behind velcro. Beyond all that, however, burdock root is an awesome food source, full of vitamins and minerals. It is in season during the fall and winter, as are many roots. The first time I ever encountered a burdock root was in a winter CSA veggie box, and I had no idea what to do with it! Here I will show you how to cook burdock root so that you're not in the same position I was.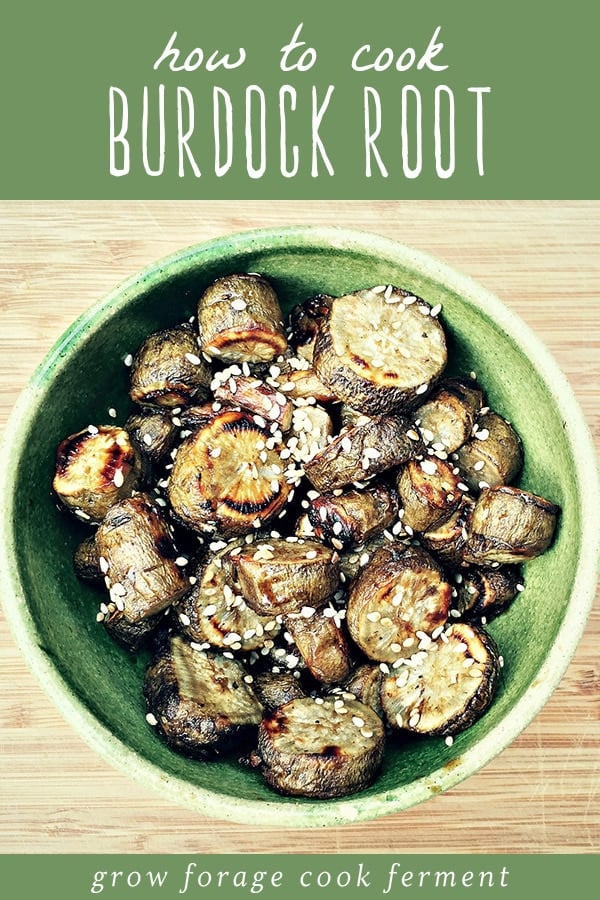 Burdock roots are usually long and fairly thin, with a brown skin. They are in the thistle family, same as the artichoke, of which they have a similar flavor. It may not be the most common vegetable around, but if you see them at your local market, you should buy them just to see what they're all about. They are also easily foraged for as they grow wild in most of the country.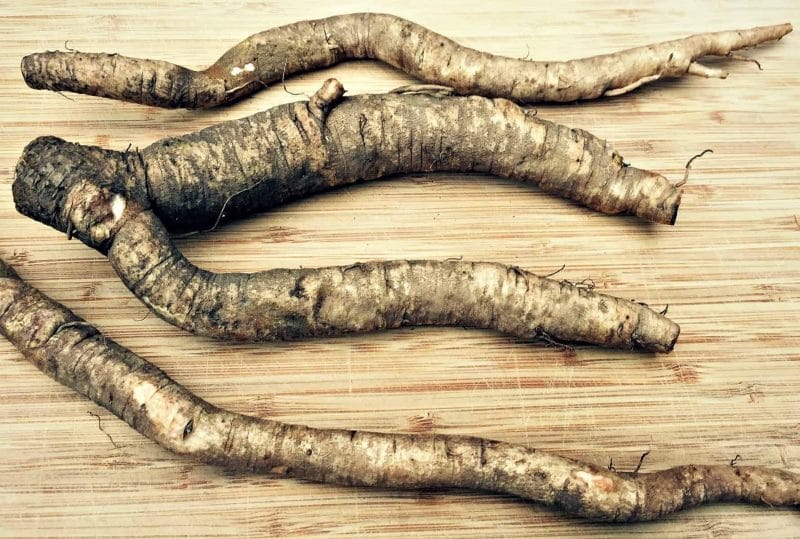 How to Cook Burdock Root
Burdock root, also known as gobo, is popular in Asian dishes. It works very well in stir fries, braises, and soups. It can also be peeled, sliced and eaten raw out of hand or on a salad. It resembles a radish with a slight artichoke flavor when eaten this way. It oxidizes very quickly, though, so it's good to put the raw slices in a bowl of lemon water to prevent browning.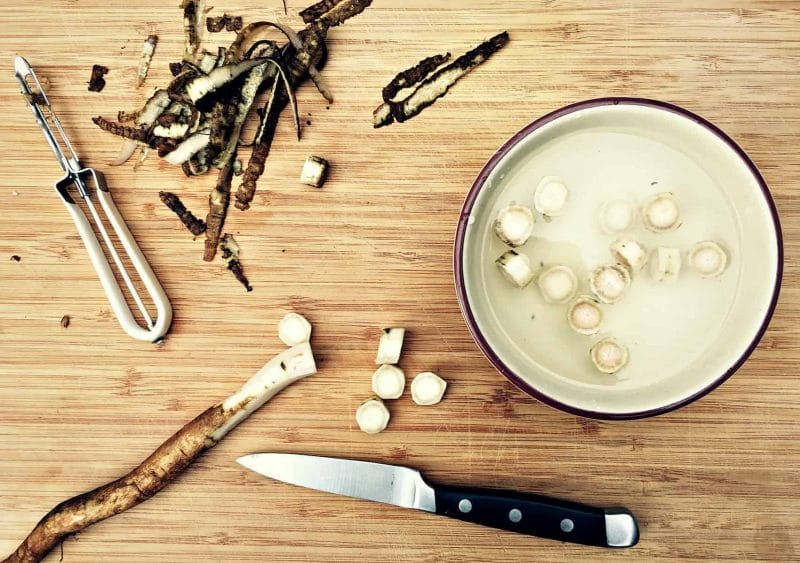 Roasting it is my favorite way to cook it, though. I actually like the flavor of the skin, as I find it adds a certain nuttiness that is really amazing. I just make sure to wash the roots really well to get all the dirt and grit off, just like you would with a potato. Then I slice the root into rounds.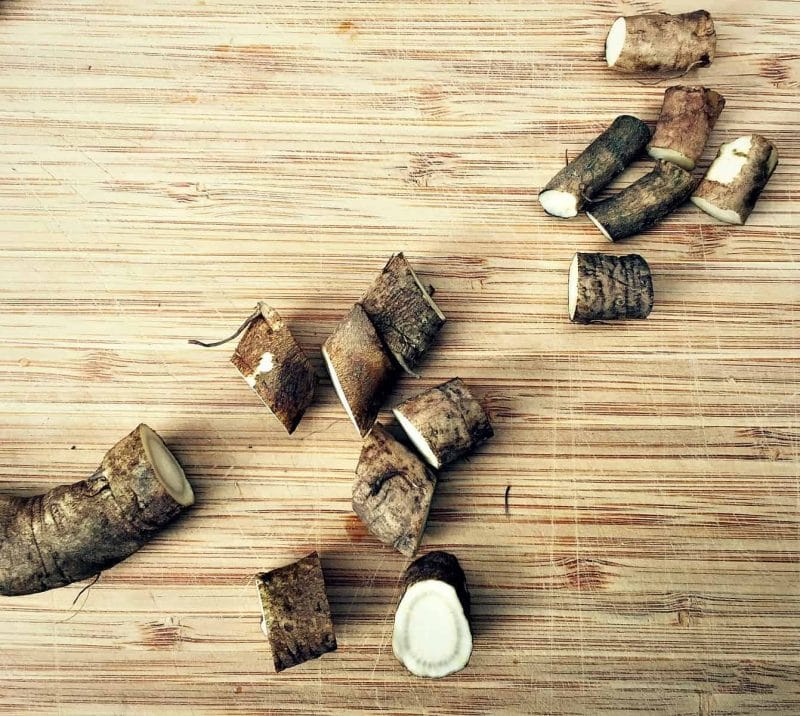 Work quickly to avoid the color changing oxidation, but know that it doesn't really effect the nutrient qualities in any way. It's just more pleasing to the eye. Put your burdock root rounds into a bowl and toss with a little olive oil, salt and pepper.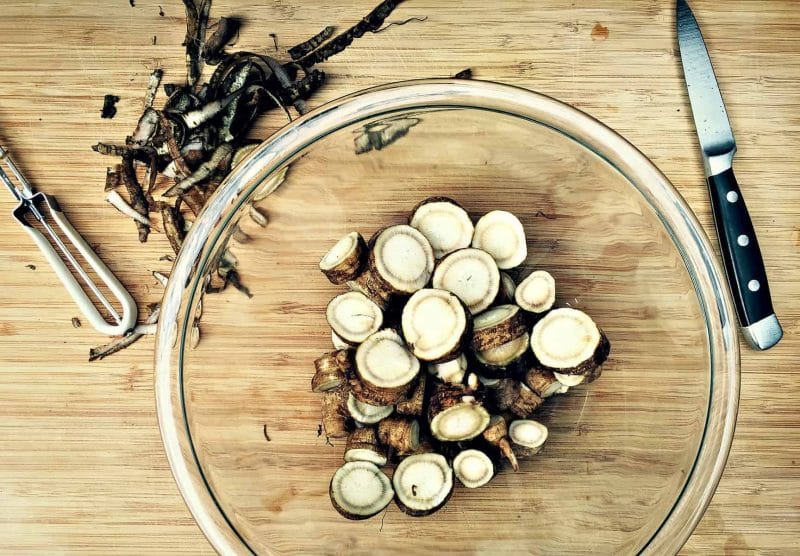 Spread out the roots onto a sheet pan.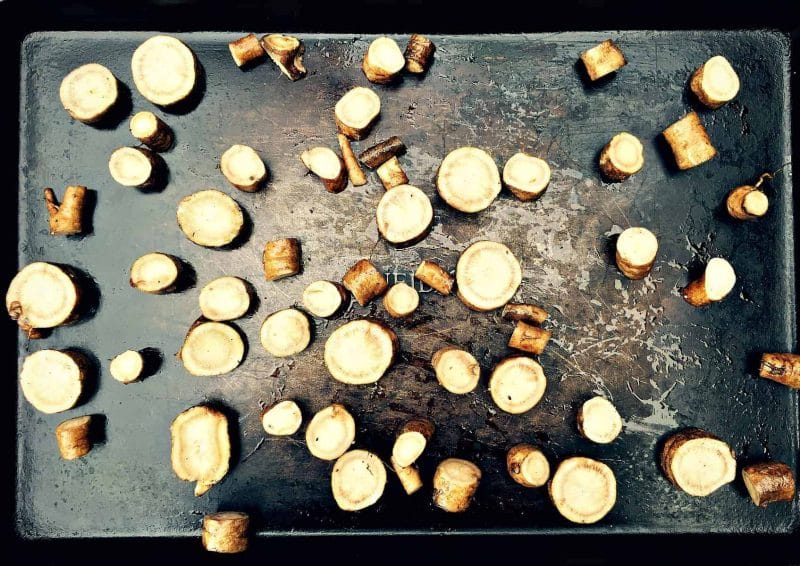 Roast in a preheated 400°F oven for about 15 minutes, or until golden on one side, then flip. Return to the oven for another 10 minutes or so.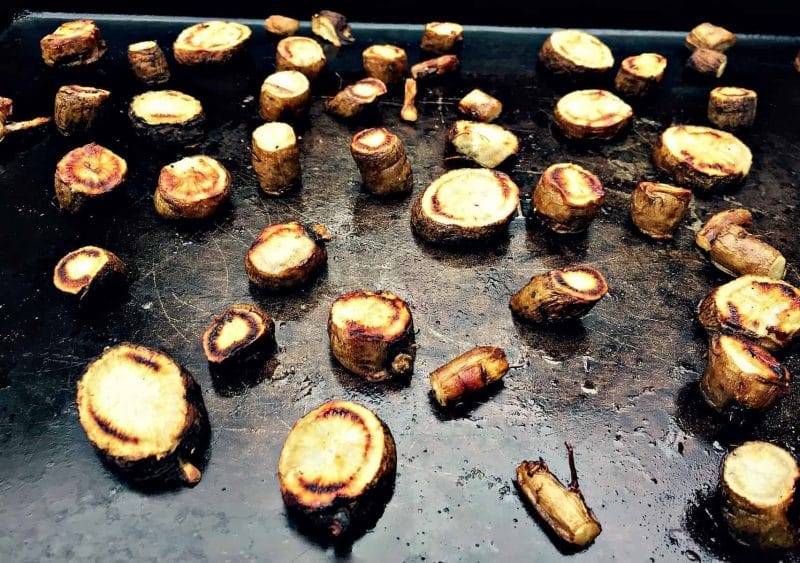 Simply roasted like this they are amazing, with a nutty flavor and a slight bit of chew to them. I really find them irresistible! But, what makes them out of this world is a couple of splashes of soy sauce and a sprinkle of sesame seeds.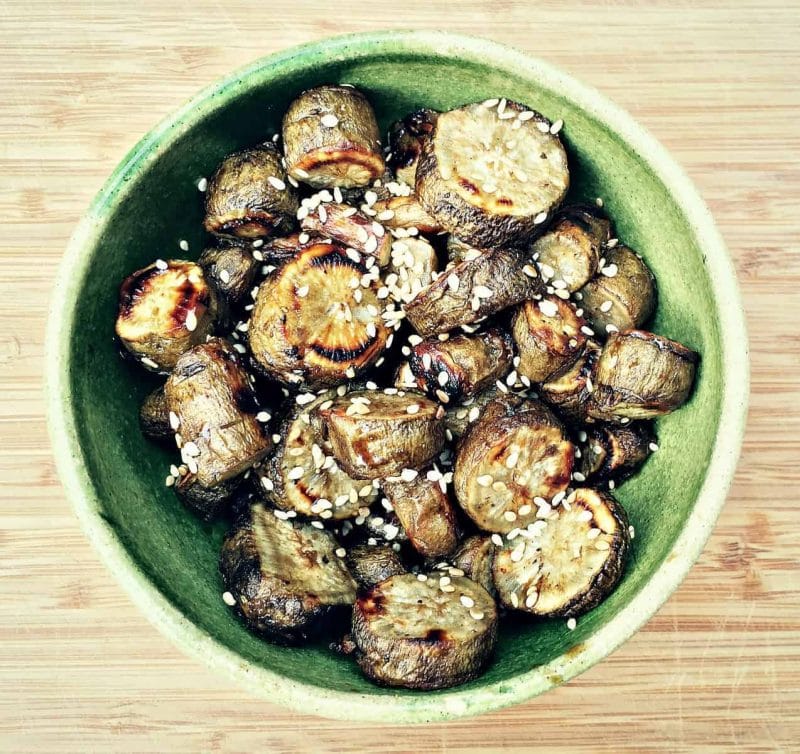 It's not only healthy and delicious, but also super easy. Not to mention beautiful, if I don't say so myself! A quick and tasty side to any meal, we served it with a nice piece of salmon.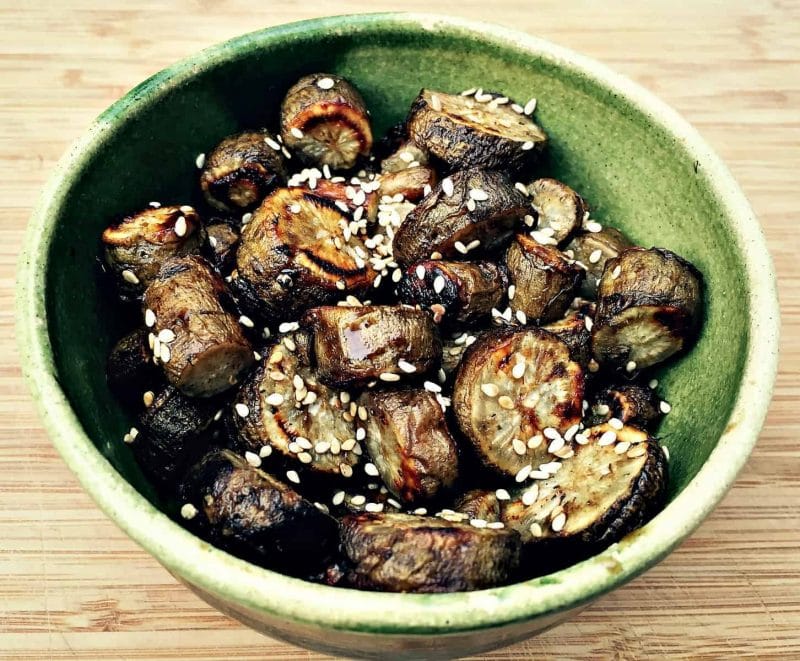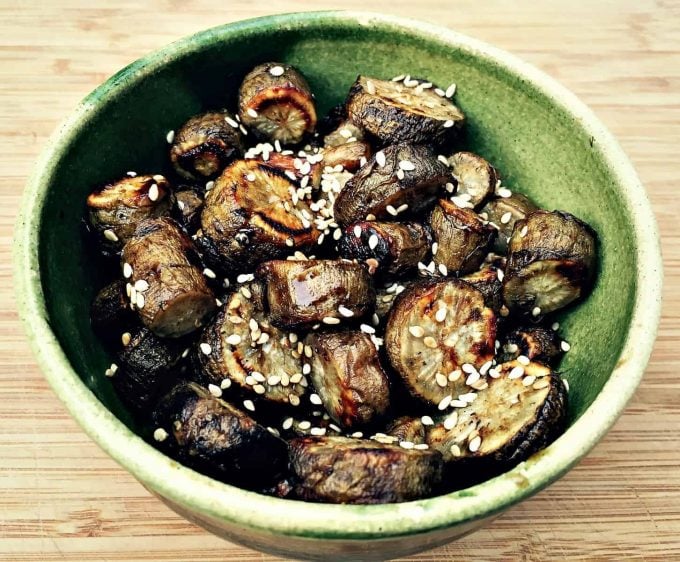 Burdock root can really be used like most other root vegetables, it just has a bit of a different texture and flavor than most are used to. In my opinion, that's a good thing! Sometimes when I feel burnt out on "regular" veggies I will buy the most uncommon or weird looking vegetable just to see what it's all about. I've never met a veggie I didn't like, and burdock root is no exception!
I hope this post inspires you to go out and cook up some burdock root!
---
Learn How to Cook Other Vegetables
Here are a few other not-so-usual vegetables you may need a little help learning to prepare in a way that makes you fall in love with them at first bite!
---
How to Cook Burdock Root
Burdock root is great for the garden and has amazing medicinal benefits. Plus it's a super tasty edible if you know how to cook it right!
Instructions
Preheat the oven to 400°F.

Wash the burdock roots well to remove any dirt and grit, then slice into one inch rounds.

Place the burdock rounds into a bowl and toss with olive oil, salt, and pepper.

Spread the roots out onto a sheet pan, cut sides down. Roast for 15 minutes or until golden on one side, then flip. Return to the oven for another 10 minutes.
Notes
Serving Suggestion: Try burdock root with a couple of splashes of soy sauce and a sprinkle of sesame seeds.
Nutrition